Sequins? Check. Leopard print? Check. Pink? Check. The Betsey Johnson Sequincy Me Shopper is a trifecta of tacky and I couldn't love it any more if I tried.
Well, that's a lie. I'd love it more if the shape was more interesting and more high-end looking, but as it is, it's a lot of trashy fun. We all know that I like to dabble in The Land of Questionable Taste from time to time, and this bag has the 80s glam rocker inside of me itching to get out. Do they still make AquaNet hairspray? If they do, I feel like owning a can of it should be a prerequisite to buying this bag.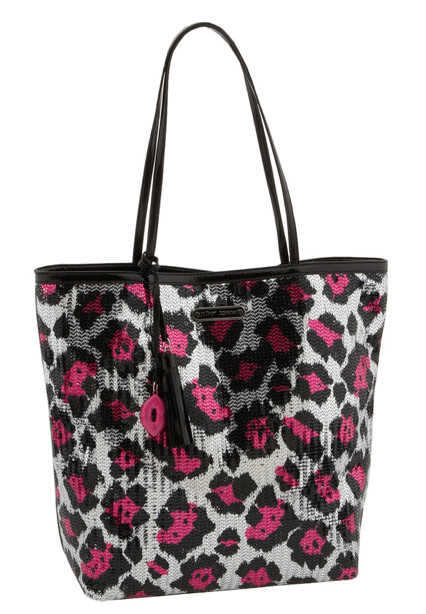 The more I look at it, the more disappointed I am in the bag's shape, but I'm mostly just distracted by how shiny and ridiculous it is. I have no idea where or why I would wear it, but I think that if I owned it, I'd have to find an occasion. It needs to be celebrated for the abomination against good taste that it is (and I mean that in the most positive way imaginable). Buy through Nordstrom for $148.