I am so excited to share one of my favorite handbags in my collection, the Polène Le Cabas. I fell for this bag hard and fast before I ever even touched it in real life, it was love at first internet sight for me and Le Cabas. I was even more impressed when I took the bag out of the box and smelled the leather. I am not normally someone who relishes in the smell of new leather bags, but this was an exception to the rule. Without further ado, read on to discover why I love this bag so much.
Aesthetics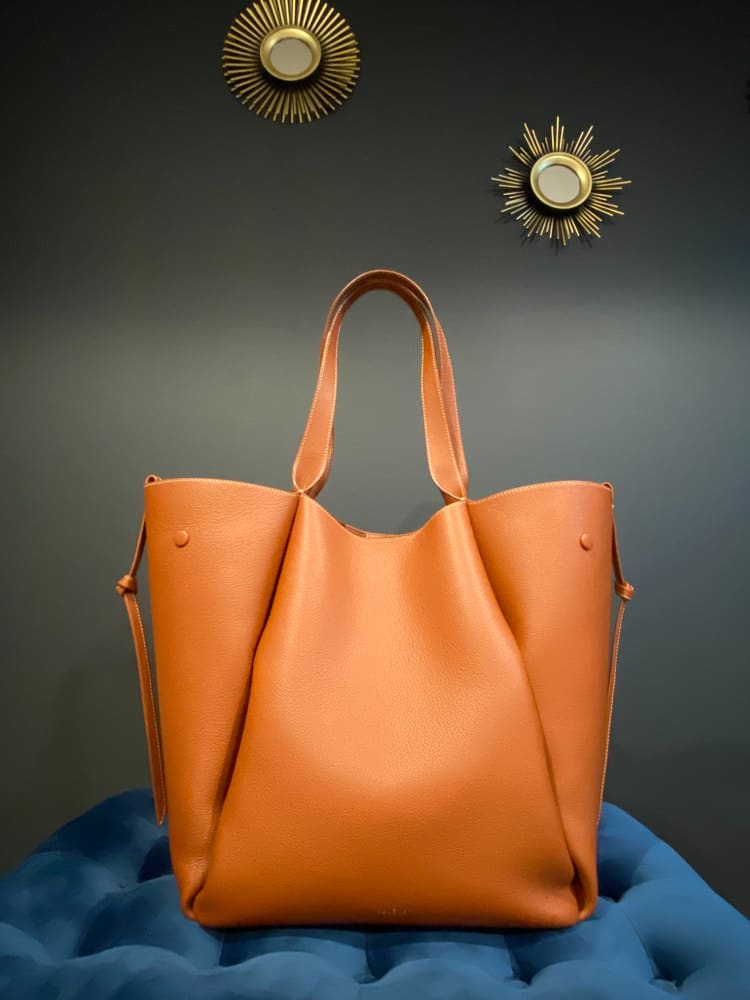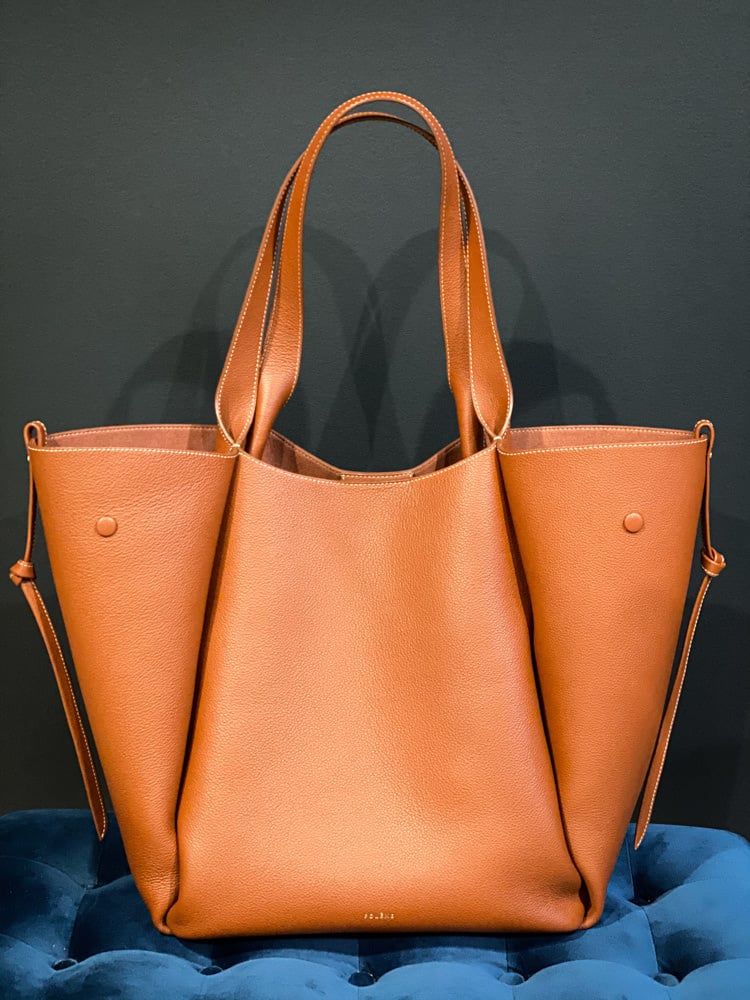 This bag is undoubtedly one of the prettiest tote designs I've ever seen. Tote bags can be basic and overdone, but the Le Cabas manages to feel fresh and alluring, certainly not an easy feat.
The bag has "wings", or as Polène describes them, pinched folds, which can be worn open or cinched. I choose to wear mine open simply because I prefer the wider shape, but it is nice to have the option to change the look of the bag.
I opted for the cognac color, but it was hard to select. The Le Cabas currently comes in a range of gorgeous neutrals. If you like bright colored bags, you may want to opt for their Numéro Uno bag, which has a larger selection of bright colors at this time. I personally love the neutral colors for the larger tote bag, but it all comes down to preference. For me, the cognac tote gets 5 stars for aesthetics.
Usability + Functionality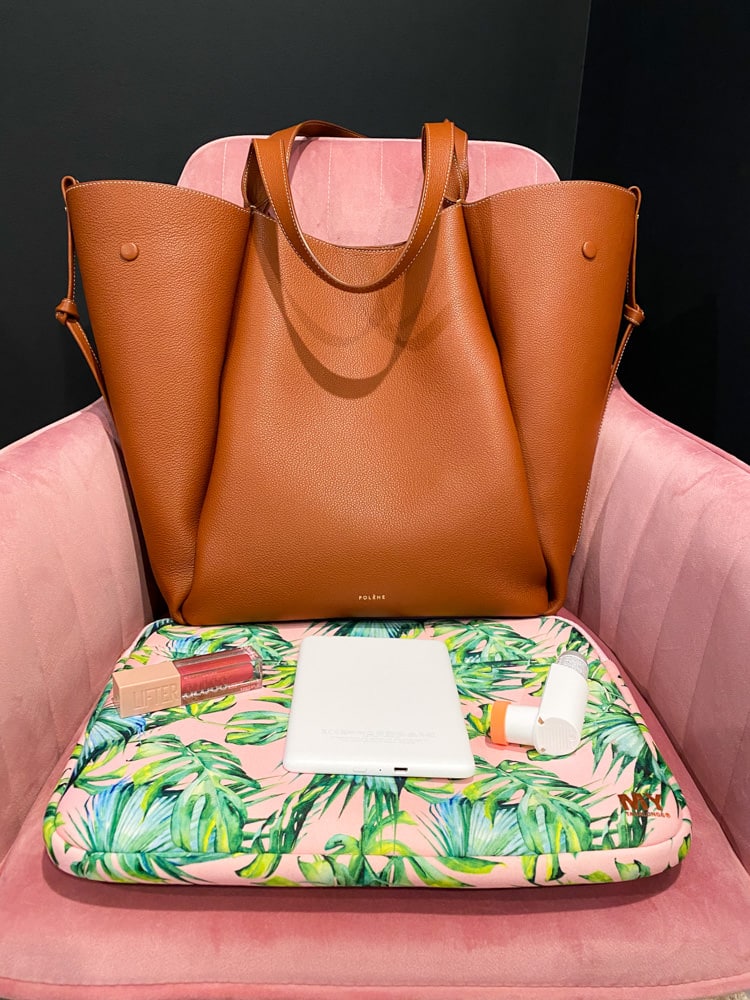 I'm a big tote bag lover, so this style works really well for me and my lifestyle. If you don't like big bags, this handbag probably isn't for you. However, the large size is one of my favorite features about the bag. The dimensions of the bag are 62 x 55 x 15 cm. Another feature I really like on the Le Cabas is the protective feet on the bottom. I consider pebbled leather to be durable but find that the corners often are the first place you see signs of wear, however the feet of the bag protect the rounded leather corners quite well.
I am knocking off one star because although the interior of the handbag is spacious, it doesn't have a pocket inside. I prefer my tote bags to have an interior pocket to store cell phones or other small items that can easily get lost in a large bag. I use pouches to keep my items nice and organized, but I find myself wishing there was a pocket there when I carry the bag.
Quality + Construction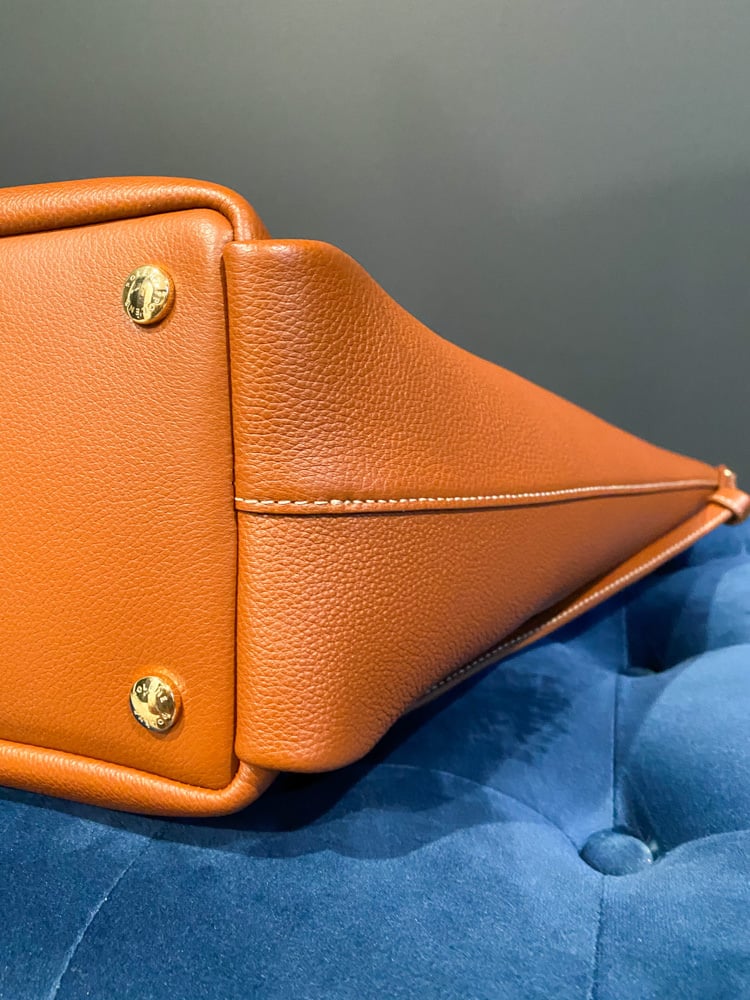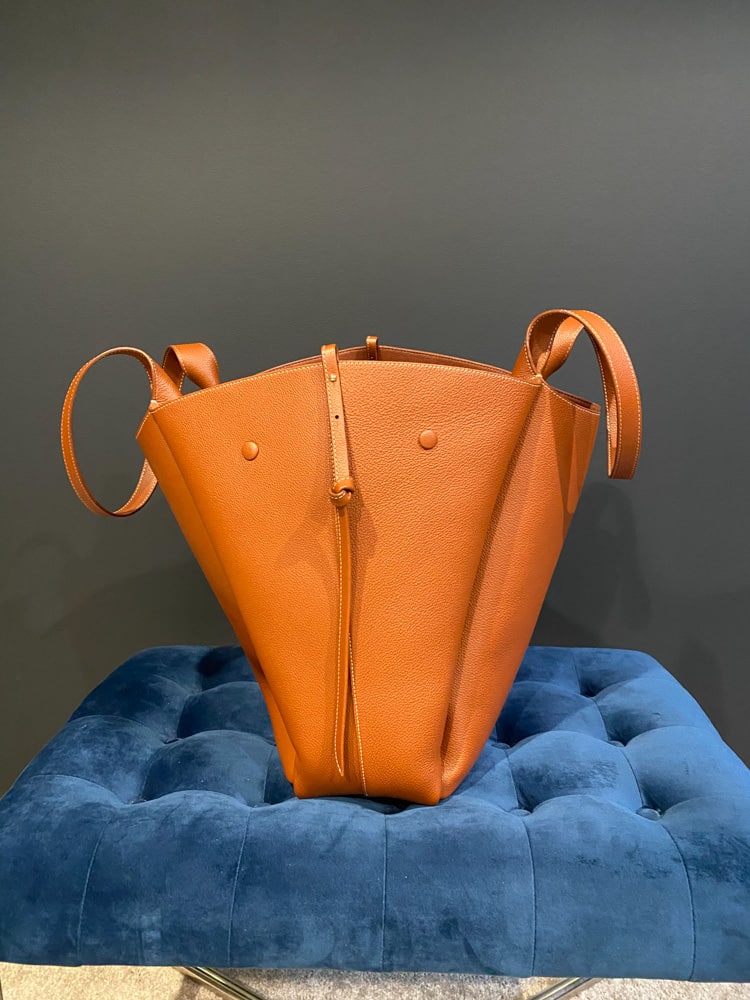 I have high standards for construction of handbags and the materials used, and Polène delivers with its Le Cabas tote. The stitching is evenly aligned, the gold 'Polène' embossed stamp is straight, the pebbled leather is thick and luscious. You can just feel the love and care that goes into the making of this bag, and the quality reflects that. Polène hand makes its bags and you can really feel that when you touch one. The interior of the bag has a suede lining, which gives it an elevated and luxurious feel, while still managing to be durable.
I don't baby my bags and have been wearing this bag consistently since October. It virtually looks the same as the day I took it out of the box, which is impressive because I have taken it with me quite a bit. I even spilled hand sanitizer on the edge of the bag and it wiped off (however, I do not recommend putting hand sanitizer near the pebbled leather, I got lucky and was able to wipe it off immediately).
Price + Value
As I mentioned in the quality and construction category, Polène hand makes its handbags in Spain. I believe the price point and quality to be one of the best on the market. With their innovative yet classic designs, you are able to buy something made to last at a price point that won't break the bank. The Le Cabas retails for $490, which I find to be incredibly fair considering the craftsmanship. This bag rivals some of my premier designer bags, which cost triple or quadruple the price of the Le Cabas. I would rank this bag a 4.5 stars for price, only taking off the half star because there are less expensive bags from Polène that make great options as well. There are also cheaper tote bags available from other brands if you didn't want to drop $500 on one, although I can't say whether or not they are hand crafted.
Staying Power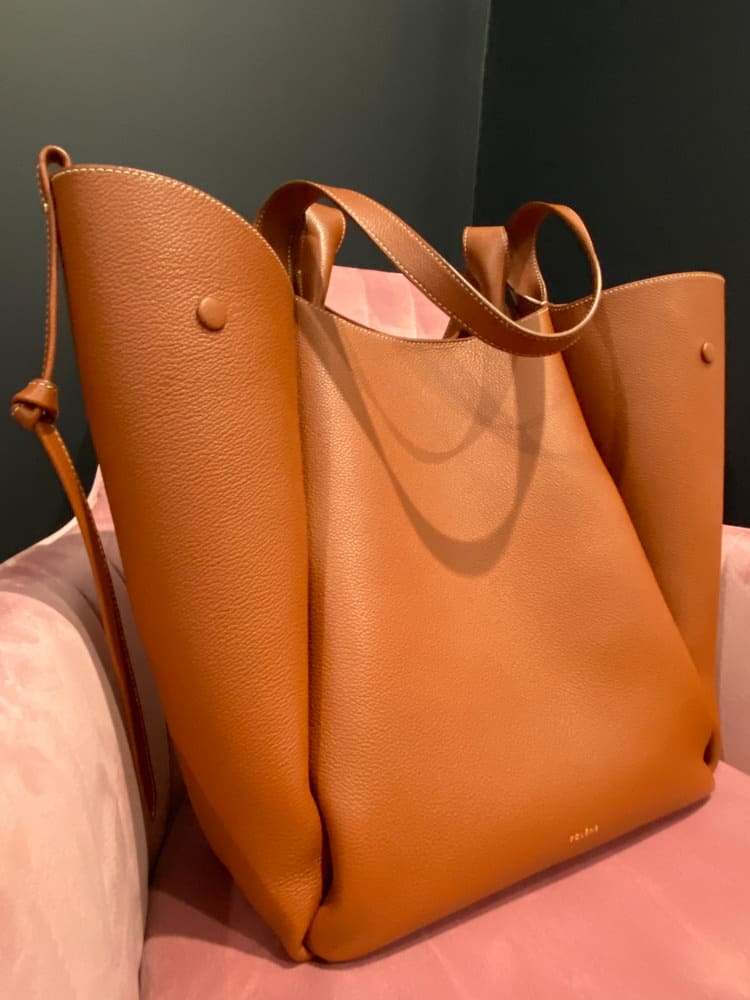 I would consider this bag to be a classic in my collection for two main reasons. First, a tote bag is a classic shape that I don't anticipate disappearing any time soon. Second, the Le Cabas is offered in a multitude of neutral earth-toned colors, which also tend to be more classic. I have the cognac color, but you could always opt for the black if you wanted to be safer. The cognac leather is so saturated and rich, I highly recommend it if you are considering purchasing this bag.
The only reason I am not giving this bag 5 stars for staying power is that the wings are reminiscent of the Céline era of the big flap totes. Don't get me wrong, the Le Cabas has its own unique design, but I could see the wing design being outdated at some point. So for that reason, I am ranking it a 4.5 for staying power.
Overall Rating
I adore this bag so much. It has become my most frequently worn handbag, which is especially telling because I have been wearing smaller bags this year. This tote feels elegant rather than large and clunky, and it fits under my shoulder quite nicely. I do wish they would put an interior pocket inside, and perhaps release a smaller version for small handbag lovers, however, this bag is one of my favorites. It's no secret I am obsessed with Polène handbags, and the Le Cabas definitely is no exception!
Do you have a Le Cabas tote? What do you think about it? Are you loving it as much as I am?