It was love at first sight. I knew from the moment I first saw you that I had to make you mine. The way your beauty sucked the air out of any room you entered was truly something special. Whenever I let my mind wander aimlessly, my thoughts always seemed to return to you and how, no matter how long I had to wait, I would possess you, my Lady Dior.
I obsessed over this bag for 2 years, y'all.
I watched every YouTube video, learned its collection history, and probably read almost every PurseForum thread there was about it. I even had a picture of it on my vision board right next to luxurious-looking travel destinations and cheesy motivational quotes.
I was tired of how my favorite purse continued to rip at the seams so by the time I was making an appointment with a leather cobbler for the third time, I knew that something needed to change. I set out on a hunt that spanned two years and three countries before I finally got the guts to purchase a medium-sized metallic microcannage Lady Dior with light gold hardware from the Fall/Winter 2016 collection.
Aesthetics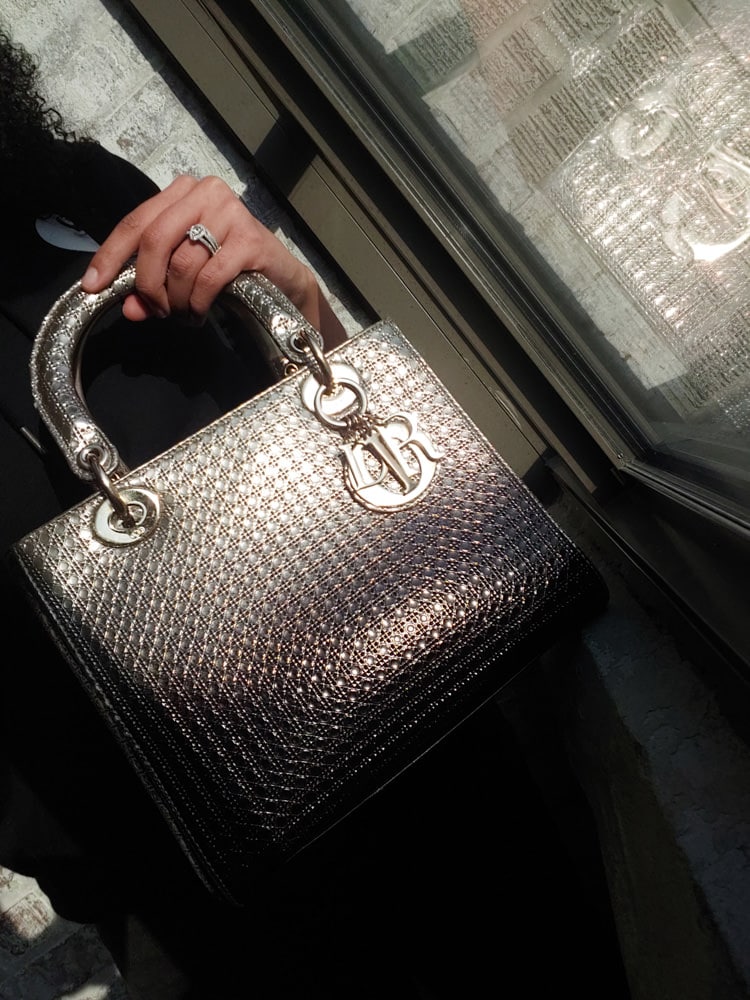 I think this bag is gorgeous even though it is not the color I originally wanted. For some reason, I wanted red despite never actually wearing much of the color. I eventually decided it would be better to get it in a neutral color like black, but I kept running into one particular problem – I wanted one with pale gold hardware, but at this time black Lady Diors only came with silver or dark gold hardware (or if any did come with pale gold hardware they were super hard to find…) 
I strongly contemplated getting darker gold but eventually considered the lack of pale gold to be a deal-breaker and after holding out for my dream bag, I finally found a Lady Dior that was black and pale gold! — just not in the way I had expected.
This beauty measures 9.4" W x 8.8" H x 4.3" D and comes dressed in an incredibly smooth, scratch-resistant, ombré perforated calfskin leather. A muted metallic gold bleeds into a soft black at its base, reflecting light in such a way that it adds a bit of splendor to this truly timeless piece. Of course, all of the hardware is the non-negotiable pale gold that I so desperately wanted and I find that this specific hardware color helps the bag match both the silver and gold jewelry I may be wearing at any given time.
It is definitely a flashy purse but still understated enough that it doesn't overpower any of my looks.
Usability + Functionality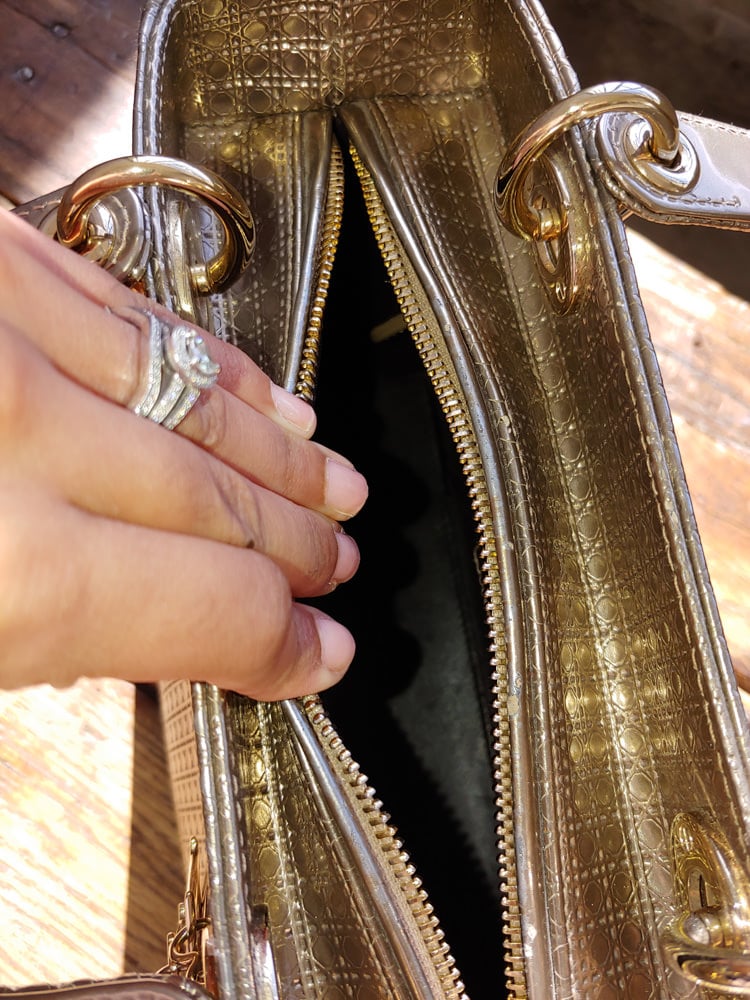 Despite the Lady Dior usually being considered more dressy and formal, I use mine as an everyday bag. Its sturdy boxy construction makes for a super spacious inside that is the perfect size for carrying all of my daily essentials and not much more. I consider this a good thing because it severely limits the amount of junk that I can comfortably carry around with me and it halts my tendency to let my purse turn into an endless abyss of receipts, hairpins, and mentos. 
I typically wear it as a crossbody with the matching shoulder strap because I like to keep my hands free, but I appreciate the top handles for when I need to quickly pick the purse up. It's generally pretty lightweight and easy to carry.
Honestly, there is really only one major downside to this bag: it is SO HARD to get into!
Up until 2018, Lady Diors were only made with a narrow zipper closure. Thankfully, Dior has since switched to an easier flap style closure on the bags but still… the tightness of my bag's opening simultaneously makes me feel that my belongs are safe and secure from potential pick-pocketers and serves as a regular annoyance whenever I need to quickly fish something out of it. I had to start using a slim cardholder and other small leather goods just to avoid the icy stares of airport security personnel and fellow grocery store patrons who would not-so-patiently wait for me to pull things out of the bag.
Quality + Construction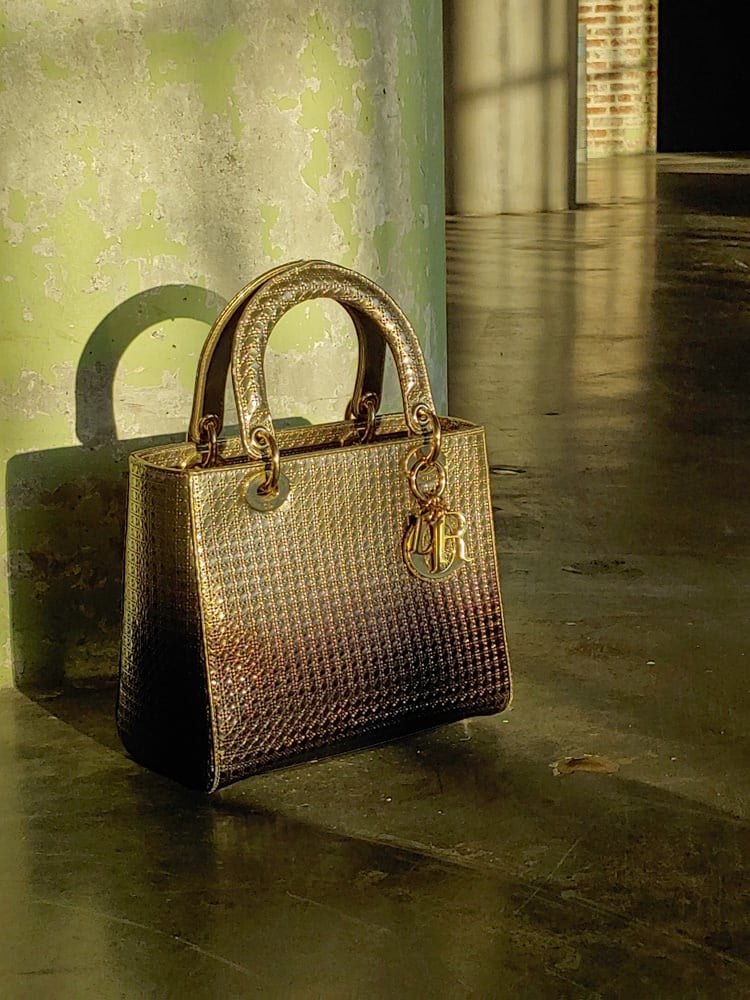 I take care of my things but I am personally not one to baby my bags, so it is critical that it is able to stand the test of time.
This Lady Dior has been my trusty sidekick for the last six months and thus has faced some less than ideal situations: strong-armed trips to carry it alongside a million grocery bags, long plane journeys where it rubbed against my coat, jewelry, and other luggage, and an embarrassingly frequent number of times that it has tumbled off the passenger seat of my car when I brake too hard. And it still looks almost brand new.
Any minuscule scratches that it may have gotten (even from before I owned it) are somehow perfectly disguised by the metallic gradient's reflection of light. Honestly, I feel like I have to worry more about protecting the hardware than I do the actual leather. The same goes for the chocolaty leather interior lining, but that is probably because I use small leather goods to keep things from tumbling around inside.
I do love how much more worry-free the material is compared to the softer lambskin versions, but I sometimes do still worry about the fact that this tougher leather is much harder to repair in the event that something does happen to it.
The accompanying shoulder strap is adjustable, comfortable, and the perfect length for my 5'4" frame, but I do harbor a small feeling that it was designed kind of as an afterthought. Lady Dior bags don't have a designated spot for the clasps to hook on to but instead are attached to the handle rings. This is a bit irksome because although the strap is comfortable to wear, the thought of metal rubbing against metal doesn't sit right with me.
Price + Value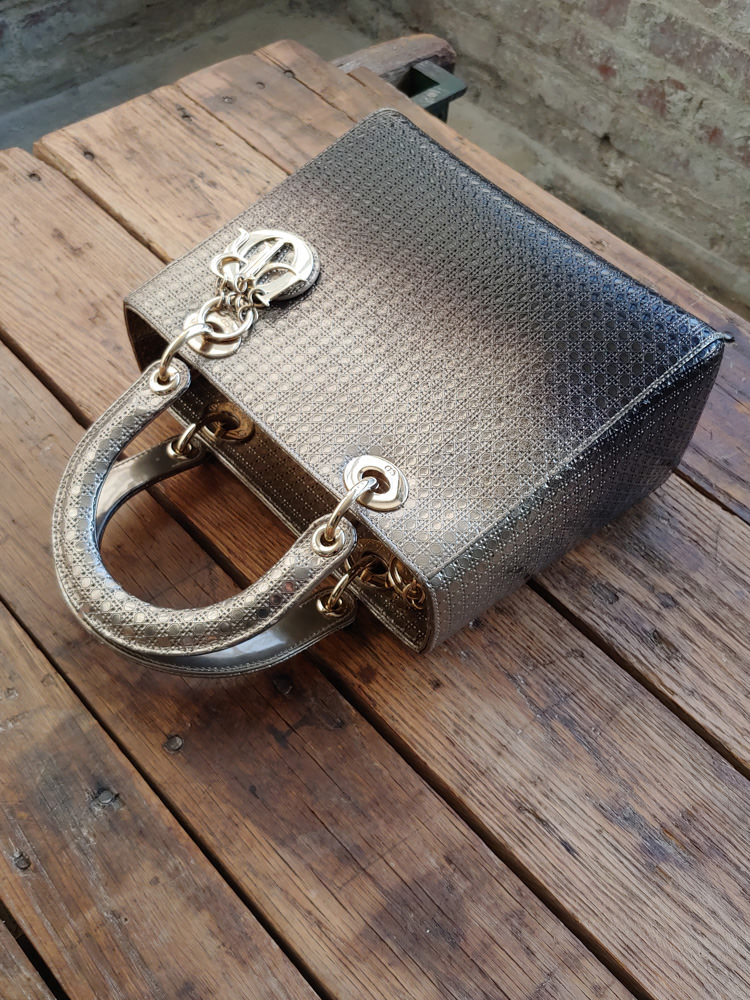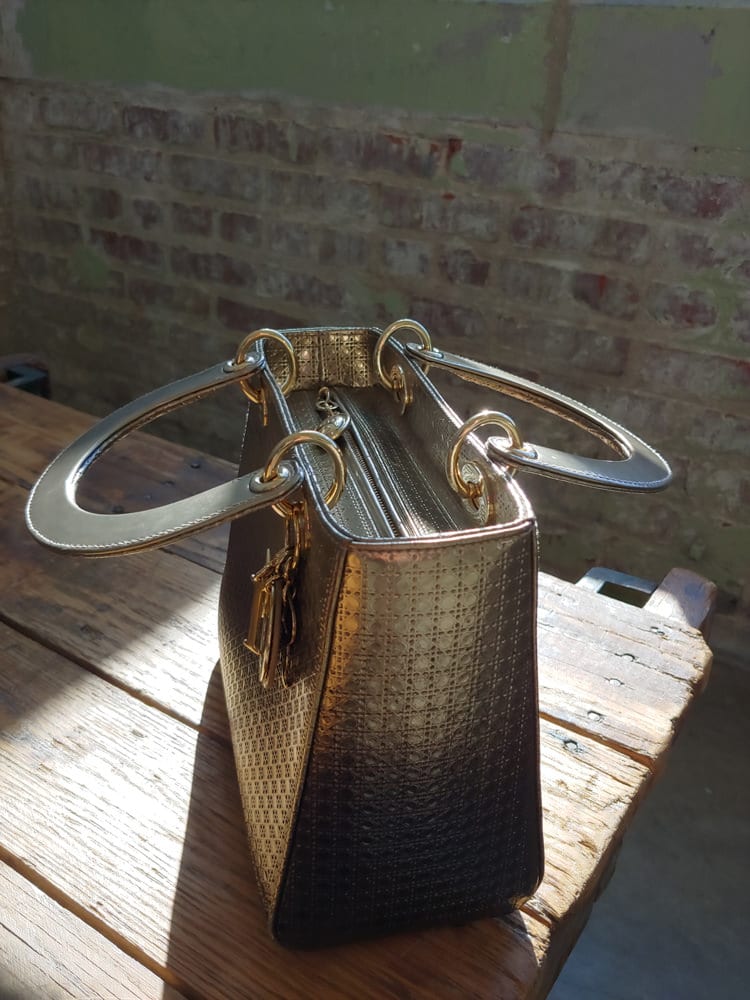 This specific version of the Lady Dior originally retailed for around $4,345 but since I got it pre-loved I paid $2,366.86. Still quite a big chunk of change, but I consider it a steal since it was in near perfect condition.
I feel like this bag will still hold onto a lot of the monetary value in regards to the price I paid for it (maybe not so much the original owner) as long as it is kept in great condition simply because of its "It-Bag" status. I have seen a small amount of hype online about this particular colorway but the true value for me is definitely more sentimental. I value having it in my collection simply because I wanted it for so long. Period. It is also the bag that led me to discover PurseBlog/Forum during the research stage of my buying journey so it certainly holds an extra special place in my heart and I don't plan on ever selling it.
Staying Power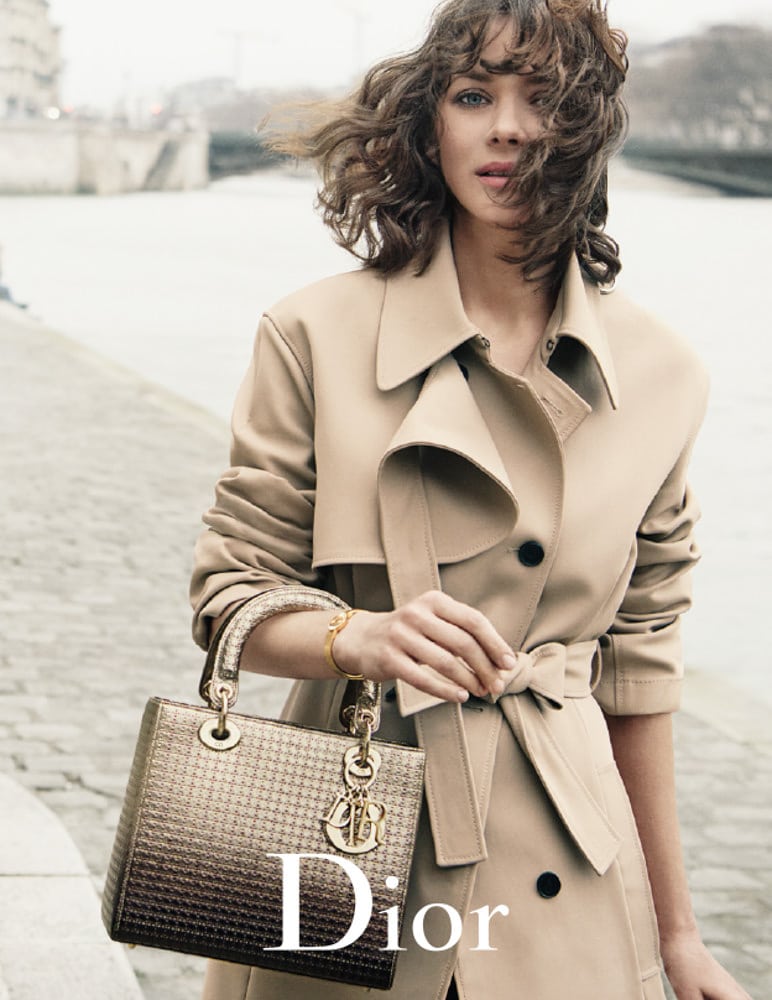 The Dior brand is really great at breathing new life into its classic pieces with fun colors, prints, and customization options. In my opinion, it consistently produces bags that are the perfect blend of feminine, classic, fun, and trendy, and because of this, I do feel that this bag has a pretty good chance of staying relevant. Sure, the metallic coloring appeals to a specific taste much in the same way the newer tie-dye line does, but at the end of the day, it's still a Lady Dior. So even as fashion moves in a new direction, I think this bag will always be looked at as a shiny keepsake and appreciated for what it is.
Overall Rating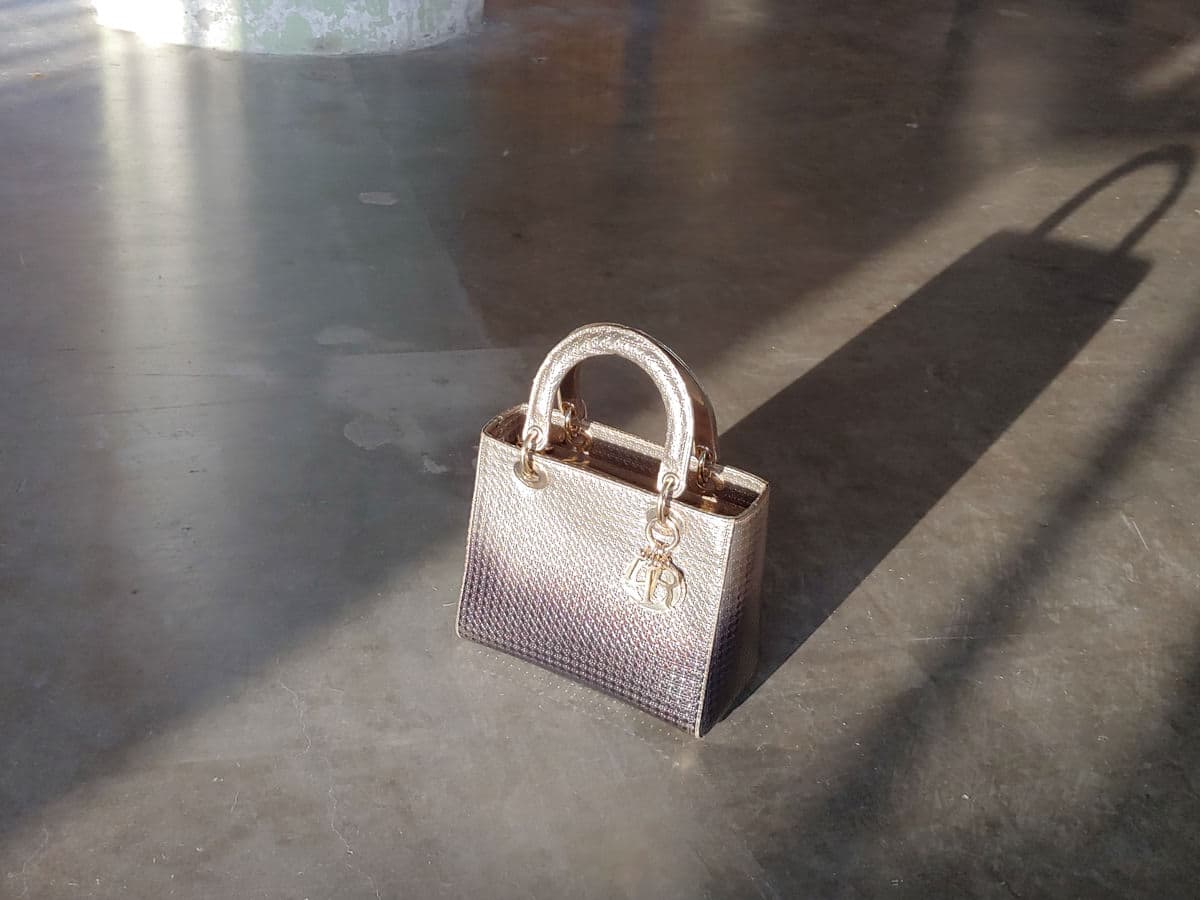 Trendy but classic. Formal yet fun. As much as I and a lot of others love this bag, it isn't one I see out in the wild very often. Unlike Louis Vuttion, Hermès, and Chanel bags, the Lady Dior is an iconic piece that still manages to hide in plain sight. I have noticed that it is only immediately recognizable to my fellow purse aficionados, which I consider an extra special perk! It's a shiny secret signal to other luxury handbag lovers that never fails to spark a spontaneous conversation with someone new!