It's no secret that MCM makes some incredibly popular bags. You can spot their backpacks and monogram styles from a mile away, but the brand also makes some of the best classic bags out there, at a price point that is relatively attainable. I fell in love when I saw The MCM Patricia Shoulder Bag in Park Avenue Leather . When I learned that this functional, chic everyday bag was under $1,000, I knew I had to share it with you.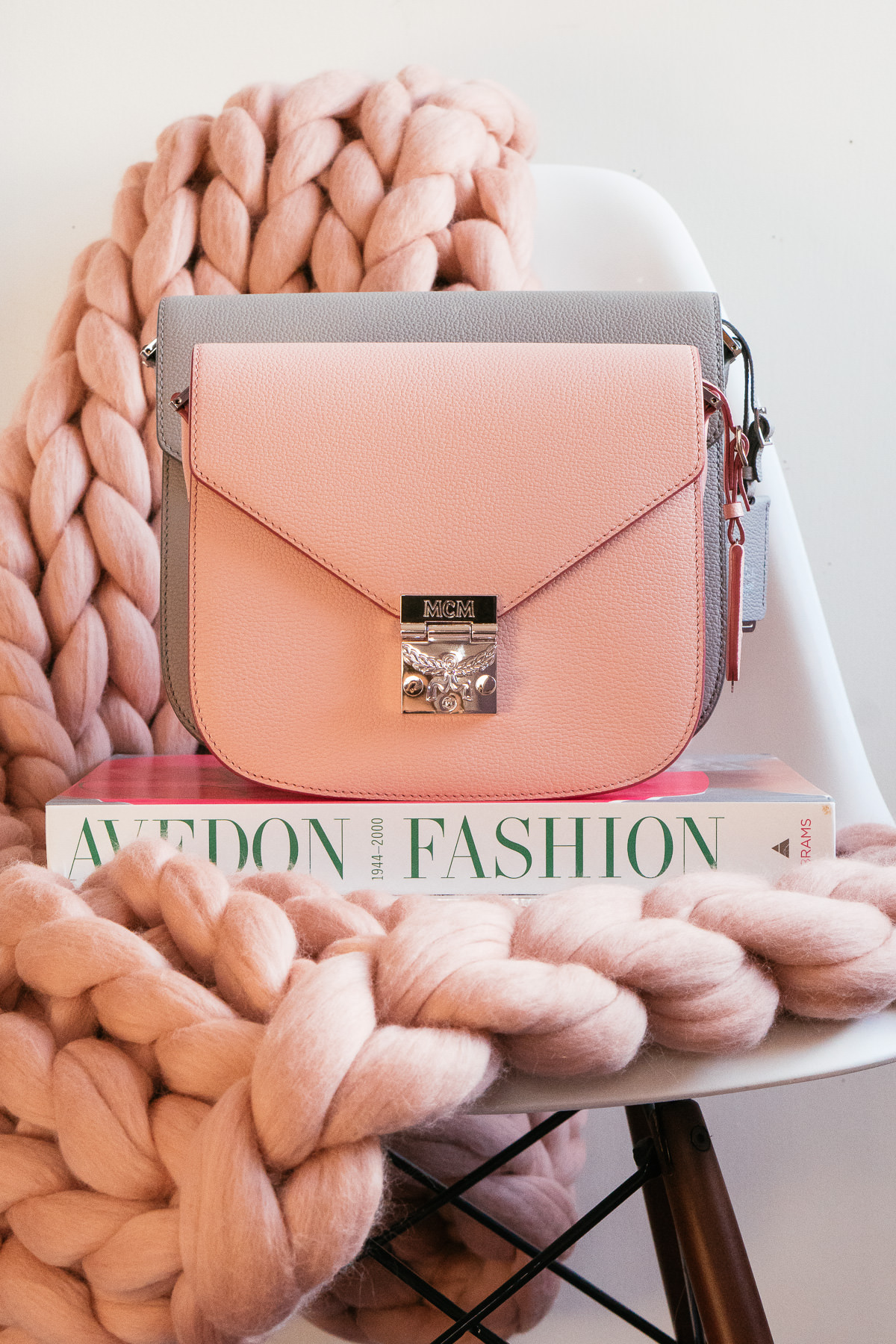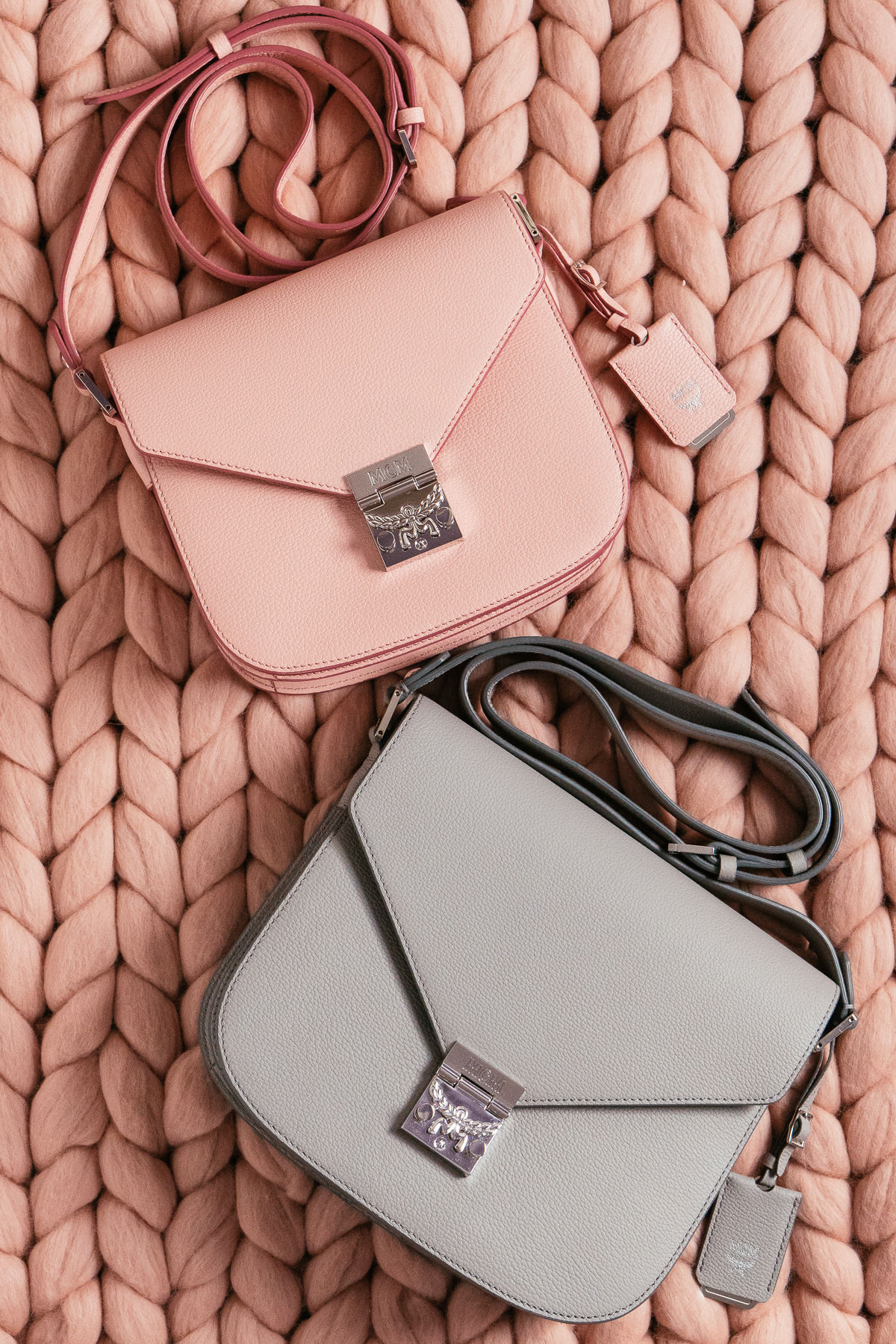 There are so many things that attracted me to this bag. First, I loved the blush color on the smaller version. That's what immediately caught my eye, but when I further looked at this bag, I realized I loved way more than just the color. The classic saddle shape is perfect for an everyday bag as it's extremely functional and stylish. The grained leather, called 'Park Avenue Leather' by the brand, is a really nice texture and quality. I love that it will hold up well and won't scratch easily—this is ideal in a bag for everyday use!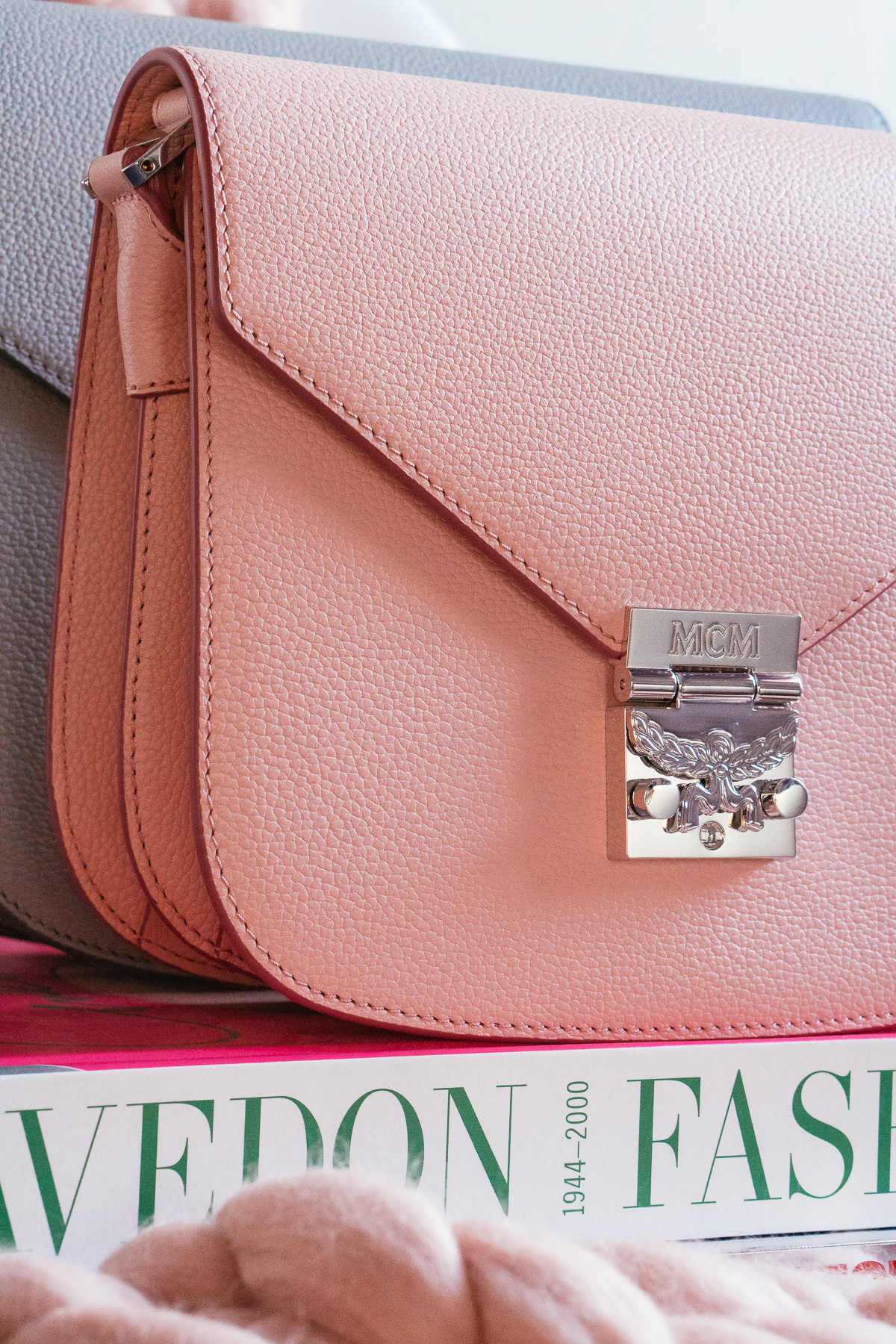 Both the small size in pink, as well as the medium size in gray, are lined in microsuede and feature an interior zippered pocket as well as two separate internal compartments so your belongings stay organized. The shoulder strap on both sizes is fully adjustable so that it will work well on all sizes and shapes. My favorite detail of the bag is the engraved push-lock fastening in silver-toned hardware. Most of my bags have gold hardware, and this is a welcome change!
The Small Patricia Shoulder Bag is 7″ x 8″ x 3″ in size and retails for $820, and is available at Zappos, while the Medium Patricia Shoulder Bag is 8″ x 9″ x 3″ inches and retails for $875.