Dior Saddle, Fendi Baguette, Balenciaga City, Louis Vuitton Multicolore Monogram – you're no doubt aware of the vintage handbags which have made their way back into the fashion spotlight in recent years. With retro trends at an all-time high, the resurgence of these styles, mostly hailing from the 1990s and early 2000s has been hard to miss.
But their reign over our handbag wish lists must come to an end. And with vintage fashion becoming increasingly sought after, not to mention profitable for resale platforms and collectors alike, the question on our lips is unsurprising. Which vintage bags will trend next?
That's right. Fashion is set to usher in a new wave of vintage bag designs for the industry to collectively fawn over. So, read on for those handbag aficionados eager to discover the soon-to-be sought-after retro finds that are best investing in now.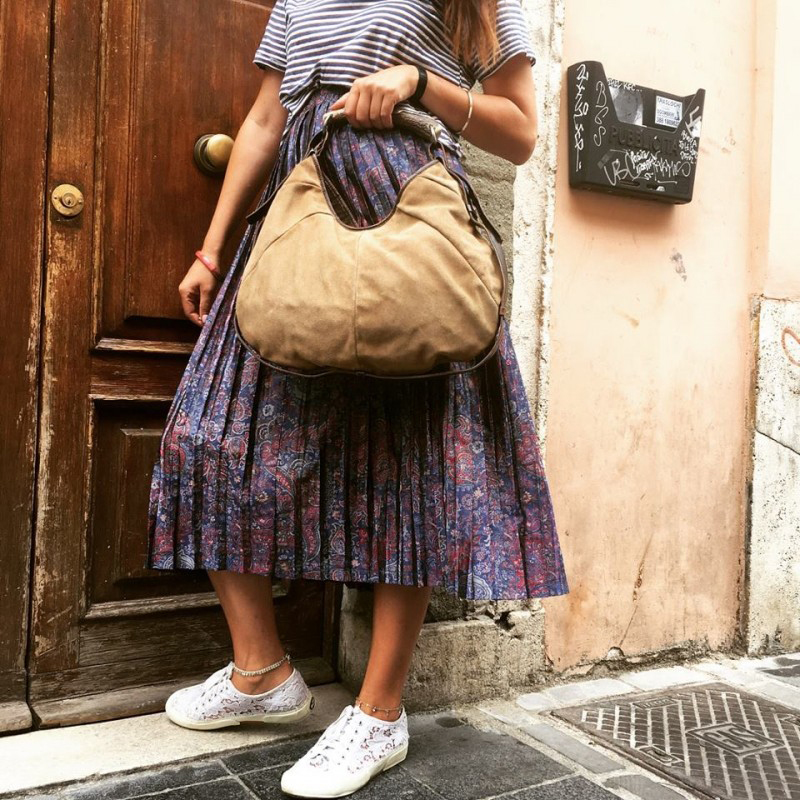 Think you've seen the last of returning Y2K shoulder bags? Think again. Yves Saint Laurent's Mombasa bag is quite unlike many of the underarm bags from the early aughts that you've no doubt come across.
Instead of an assortment of statement embellishments, the Mombasa style stands out thanks to its distinctive horn handle made from naturally shed deer horns and decorated with metal. Crafted to a smooth, curved hobo silhouette with paneled stitching, the Mombasa's easy-to-love functional shape made it an instant hit.
Designed by Tom Ford in 2001, the bag was part of his YSL rebrand and helped to imbue covetable appeal back into the famed, yet stalling, fashion house at the time.
The Mombasa's magic lies in its absence of logos, monogram detailing, or design features that would otherwise intrinsically tie it to the flashy Y2K style. While the coveted hobo shape is a throwback to the 2000s, the style's clean-cut lines and minimalist flair are set to make the Mombasa a revival bag you won't be sick of any time soon.
Balenciaga Midday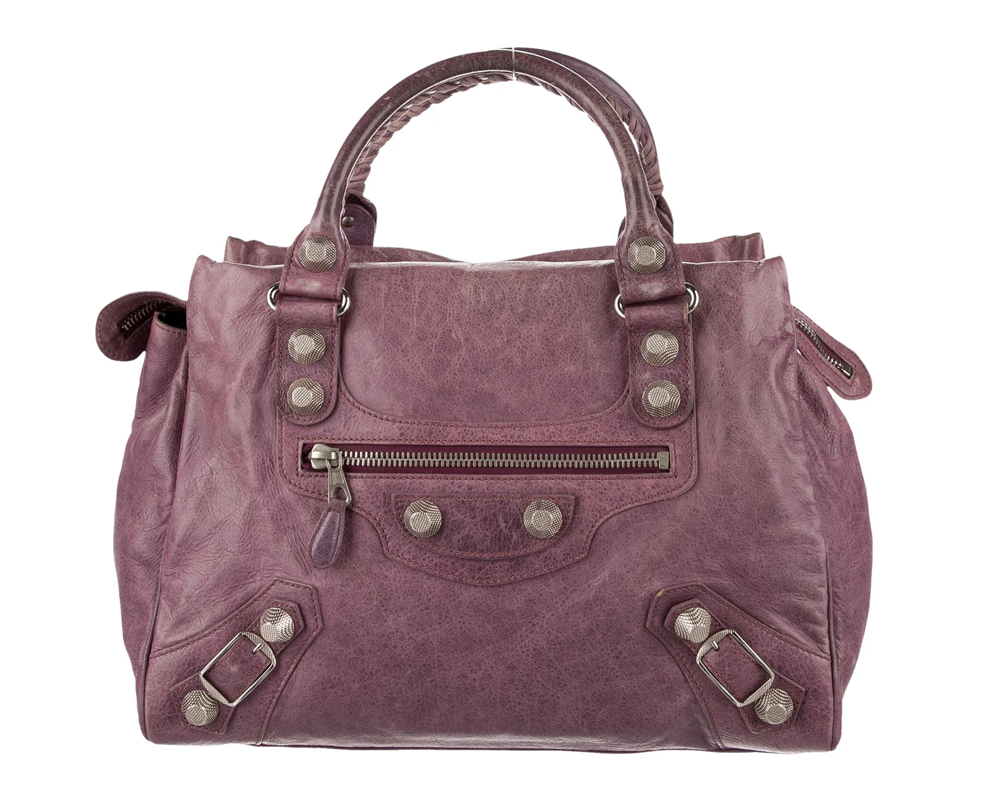 If you're a fan of the Kate Moss-approved Balenciaga City, or perhaps the label's latest reincarnation of the famous model-off-duty meets biker chic aesthetic – the Le Cagole shoulder bag, then you're sure to be on board with this next style.
Let us reintroduce you to the Balenciaga Midday. Also hailing from Balenciaga's line of Motorcycle bags that first garnered cult status during the early 2000s, the Midday offers the famous distressed leather and studded embellishments in the form of a spacious round bowling bag.
Celine Luggage Tote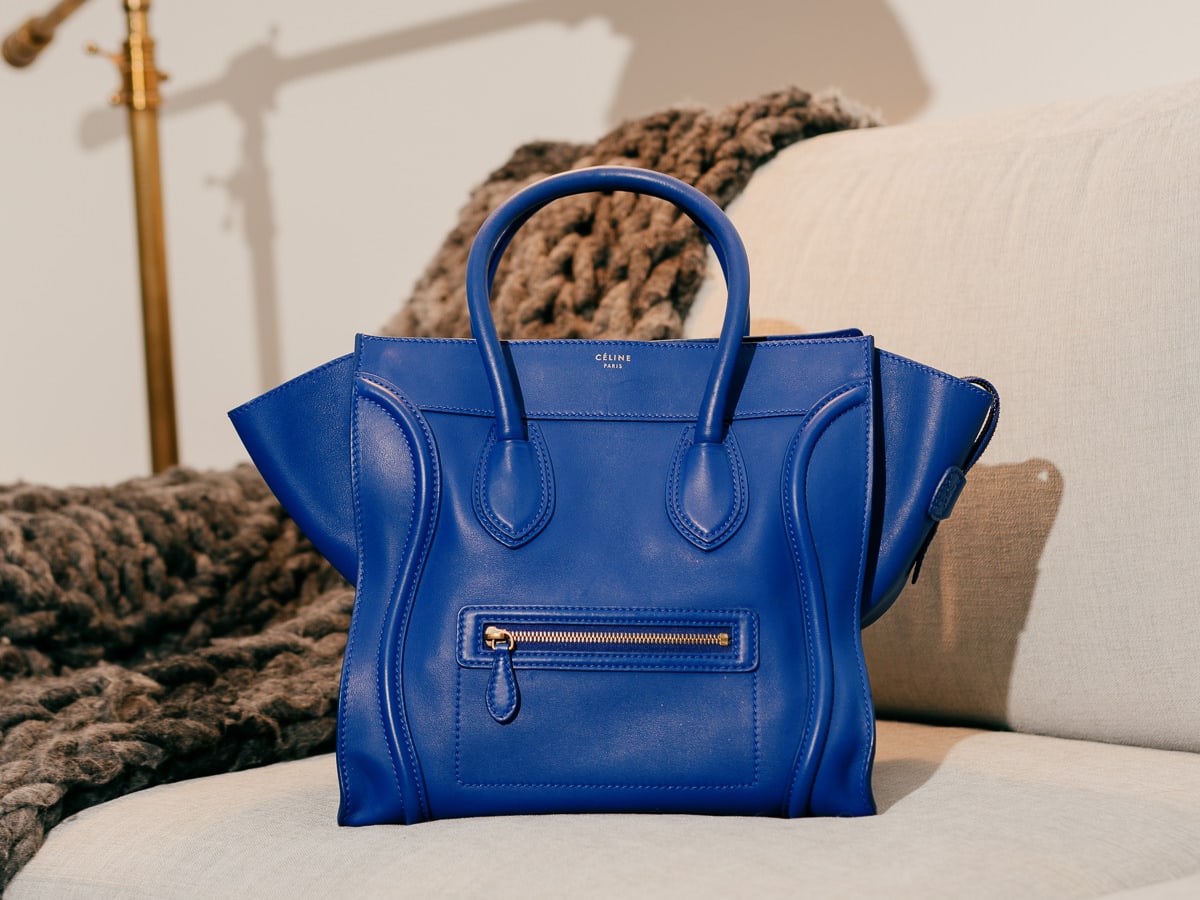 No bag encapsulates the designer handbag fervor of the 2010s quite like the Celine Luggage Tote. Debuting at the start of the decade, Phoebe Philo's structured yet roomy tote for Celine signaled a clear breakaway from the itty-bitty, logo-clad styles of the Y2K fashion phenomenon. Instead, they ushered in a new era of handbag designs.
The Luggage Tote's bold shape, complete with structured handles and curved paneling, has made the design instantly recognizable as a Celine classic despite minimal logo lettering. While the style has remained a house classic since its inception, the returning era of tote bag love is set to make this spacious favorite a must-have spotted in street-style snaps and atop handbag wish lists alike.
Colorful Louis Vuitton Leather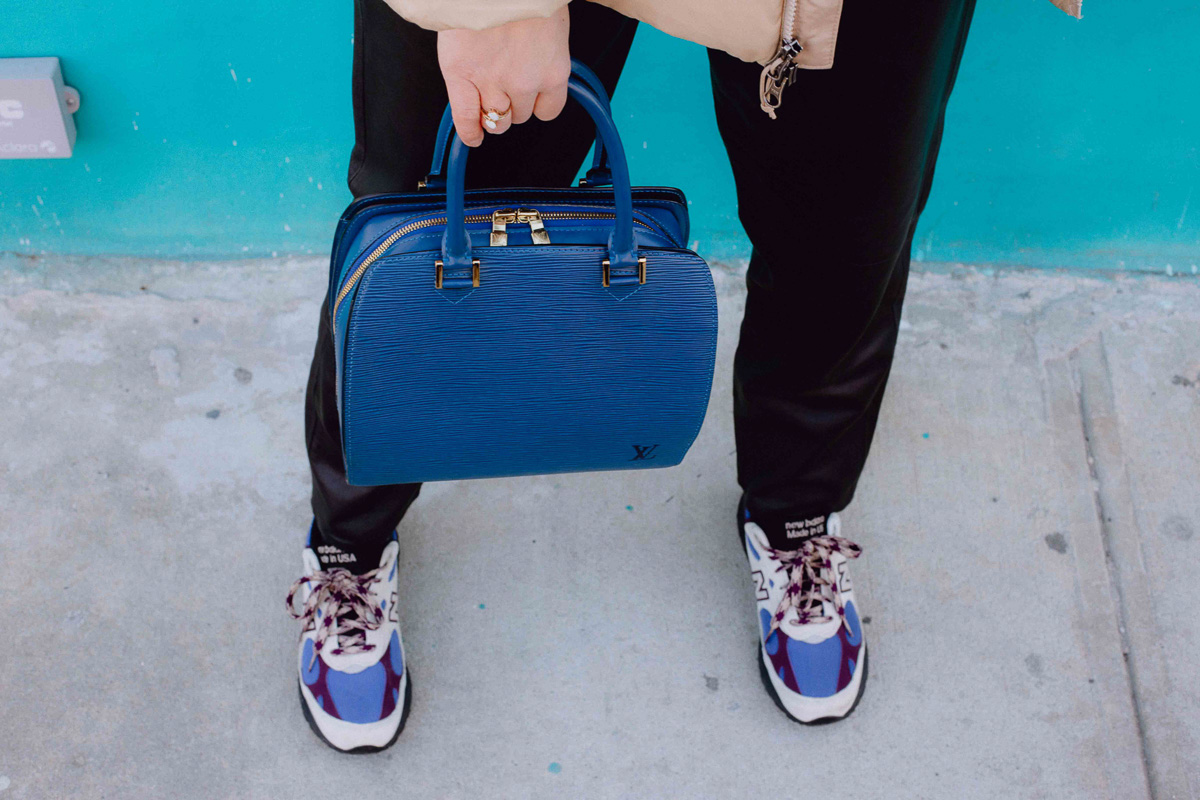 The revival of vintage Louis Vuitton bags is nothing new. A slew of eye-catching designs sporting the Parisian house's famous LV insignia has become wildly sought after and enjoyed a surge in resale value in recent years. But now it's time to turn to the label's colorful leather styles.
You'll find leather in vibrant hues in lieu of Louis Vuitton's famous Monogram print. Think classics like the iconic Speedy in bright yellow Epi leather or the Alma top handle in patent red. It's all about bold colors and showing a little love for Louis Vuitton's often-overlooked leather styles.
Since being discontinued in 2015, the Chanel Grand Shopping Tote has garnered many mourners amongst the designer handbag fanbase. Synonymous with functionality while remaining loyal to Chanel's iconic diamond-stitched quilting, leather-interwoven chain, and, of course, CC insignia, it was the tote that everyone couldn't keep their hands off.
The boxy yet comfortable style enjoyed three decades in the limelight, and after a brief hiatus, it seems the fan-favorite carry-all looks as if it could be back for another run. Combining the sleek minimalism of the 1990s, the logomania of the early aughts, and the 2010s' tote obsession, what's not to love?