My little Diorama Wallet on a chain holds a very special place in my heart, It reminds me of a time in my life that truly wasn't that long ago but feels like a whole lifetime ago. I was twenty two years old, and going through some pretty dramatic life changes. I had just finished my Master's degree, when I got a phone call telling me I had to return to California because my mom was not going to make it through the night as her liver and kidneys had failed. I dropped everything and got on the next plane to Los Angeles and went straight to the UCLA ICU and stayed there for several months. It was a rocky road, but thankfully she received the organs she needed. I retuned to the city, broke up with my long term, live-in boyfriend, and decided to move to Brooklyn. It was a huge leap of faith and honestly I was scared. New York was still so new to me, I didn't have a job, and was living off my student loans until I took a position as a handbag specialist for a premier designer inside of a luxury department store uptown.
We had a small, but close team: one stock associate, three sales associates including myself, and a manager. Our stock room was a whole floor away and we were often working alone so getting something that wasn't on the floor was an ordeal that often involved sprinting through the store (in heels mind you) and hustling up several flights of stairs. This meant leaving your boutique unattended (we weren't allowed to close it), but still holding responsible for anything stolen while we had to fetch stock. This was the case for the other leased boutiques as well, so we pretty much all became friends and would keep an eye on each other's shops while one of us had to go. We were also huge bag gossipers so when one of the boutiques got an especially nice bag we'd all find a way to sneak over and take a look at it.
One super slow day a friend from Dior came over with a little white box and whispered "Hey, you want to see something special?". Bored and intrigued I said "for sure" (I'm from southern California after all) and let her sneak behind the register to show me this bag in secret. As she lifted the lid a shard of light bounced off the corner of a metallic surface and that's when I noticed the Micro Cannage glimmer in the light. I literally remember it in slow motion, it was breathtaking. She said she couldn't believe they got one in and explained that the bag had quite the waitlist and that she was going to sell when it finished processing. I told her not to, I wanted it. Surprised, but delighted she said "you know you have a discount right", and together we did the math and came up with a plan.
I would have to sell one of my other bags and she would try and hide it for me until I got the money together. The night I took her home I was giddy, the whole train ride home I was peeking into the bag and holding it close to my chest like a kid with a teddy bear. When I got home and took her out I couldn't help but smile, in that moment the pain from my swollen feet disappeared, my fear melted away, and suddenly I felt positive again. I even did a little happy dance, while my three other roommates probably questioned my sanity. I saw this bag as an omen of good things to come, a shimmery metallic light in the darkness that was uncertainty.
Fast forward to today and this bag remains one of the most special pieces in my collection. Shocked by its recent discontinuation, I thought it would be a good idea to give her a thorough review for all those considering a Micro Cannage piece before they're all gone.
Aesthetics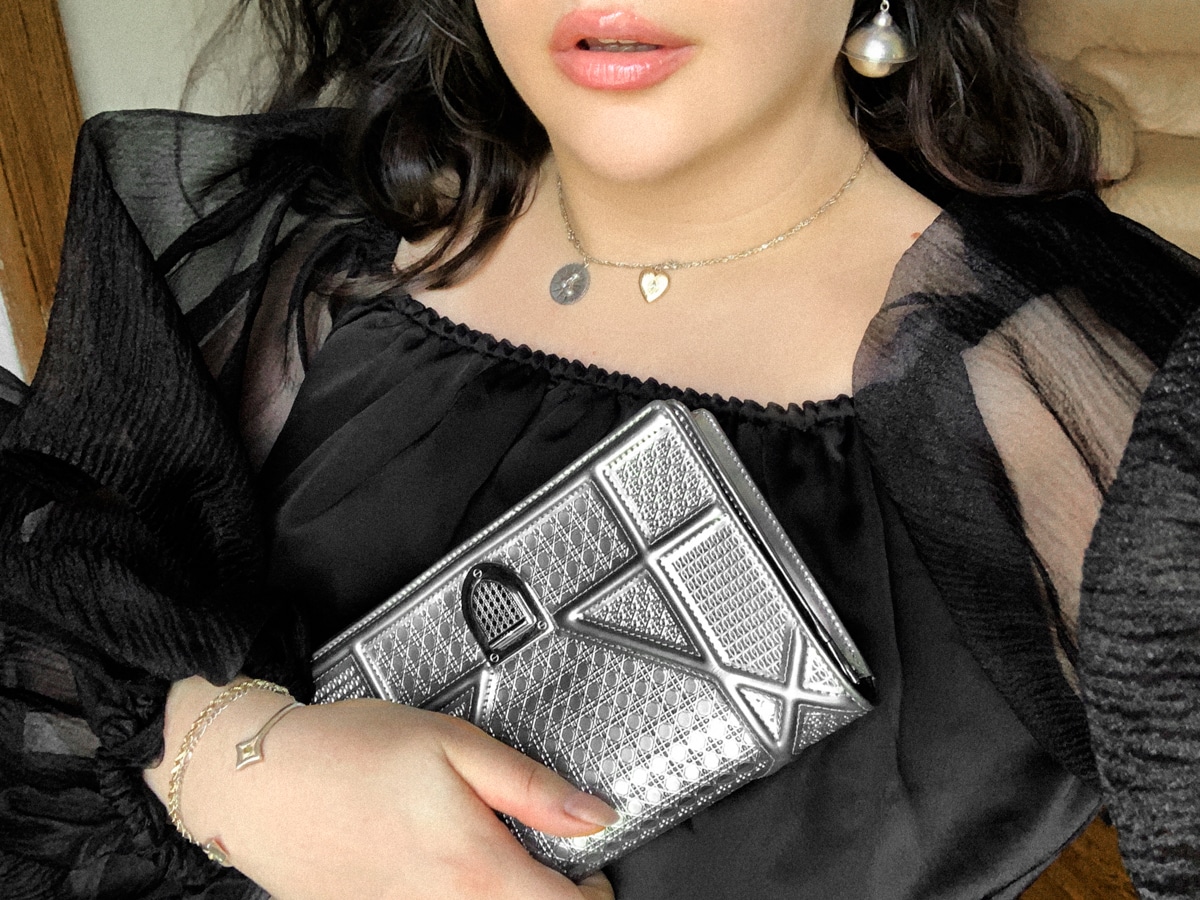 Right away it's easy to see that this bag is gorgeous. The absolute perfect attention to detail is mesmerizing, from the pattern of the leather itself to the engraving on the "lock" hardware. The bag is a true metallic, having a mirror-like effect that picks up even the faintest glimmer of light. There are four different patterns cut into the leather all equally as intricate and alternating between divided sections along the bag. In my opinion it's an easy color to style as it's basically acts a neutral.
I like to mix both gold and silver jewelry on a daily basis and one of the things I love most about wearing this bag is the way it makes my jewelry pop. As a matter of fact the bag almost feels like a big piece of jewelry especially with the chain, it's flat linked so it really picks up the light and all the little cut outs make the bag look like it's sparkling. I really enjoy this style of cannage as I also love cane, (a fun fact is that the pattern was originally inspired by the cane chairs that resided in the Dior atelier) as I love the texture and dimension it adds without being too busy.
Usability + Functionality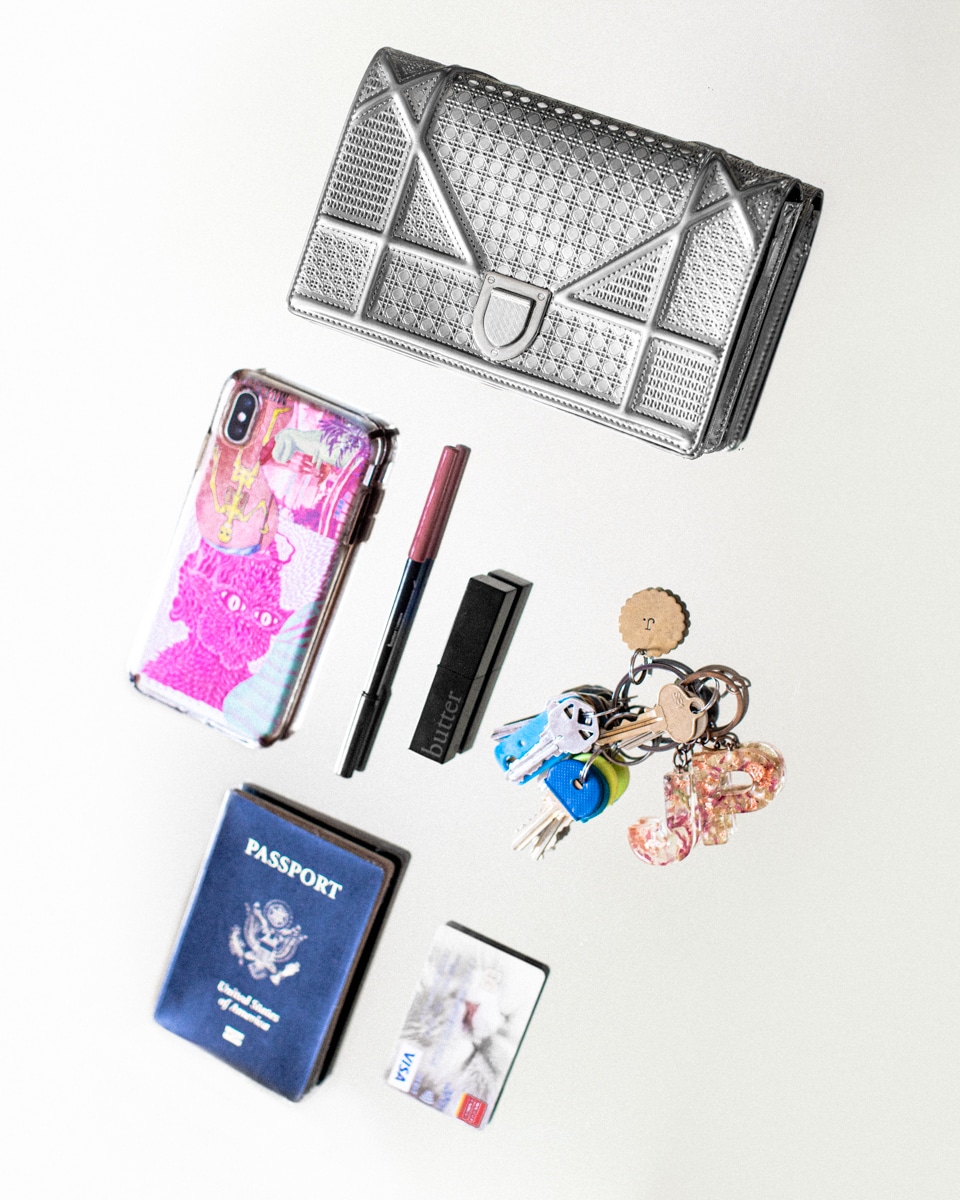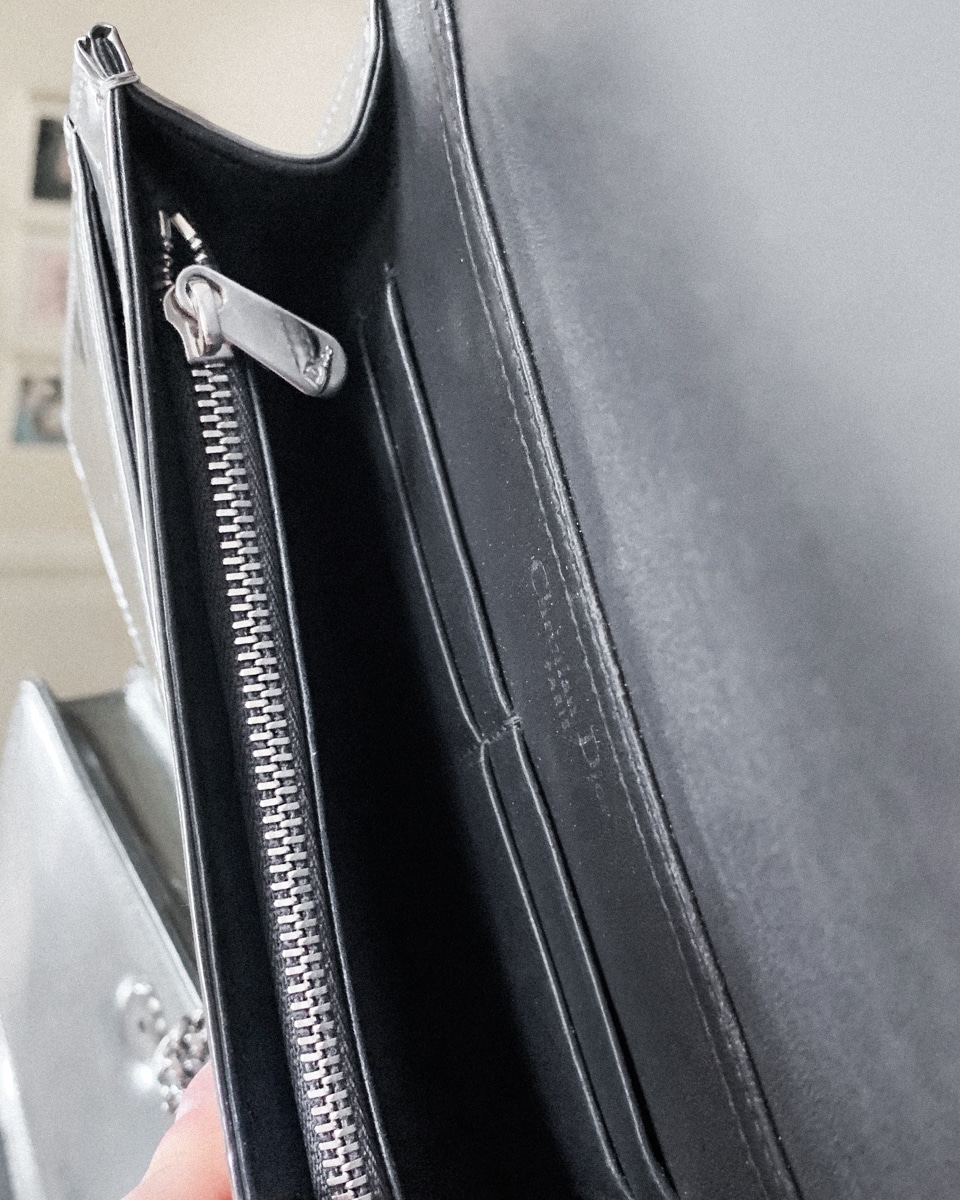 Disclaimer – I am a big bag girl through and through but despite this bag's small size it can fit quite a bit inside and has multiple compartments including a zippered pocket and a slit pocket that's the perfect size for my passport. But out of all my tiny bags this one has some of the best built in organization and part of that has to do with the built in card holder that's on the back interior of the bag. It allows me to go about my business wallet free which also allows me to fit my HUGE phone in it and then some. Another huge plus for me is the chain! I usually don't care for chain straps as they often pinch and dig into my shoulder and slip off. Overall I just find them fussy, but the good news is this chain is lightweight and flat and it doesn't dig into my shoulder so I can wear the bag for long periods of time without getting irritated (especially when the chain is directly on my skin).
The chain is also long enough that I could wear this bag as a crossbody, despite being chesty and when I want to wear it as a clutch the chain is removable. The lock on the front of the bag is more for decoration as the bag itself opens like a flap with the closing mechanism on the inner top flap. This makes the bag super easy to get in and out of but due to its size and the location of the card slots I think it would be pretty hard for someone else to get in there without you knowing. Unlike the Chanel WOC it doesn't have the long inner pocket and is less bendable therefore harder to stretch out and cram stuff in.
Quality + Construction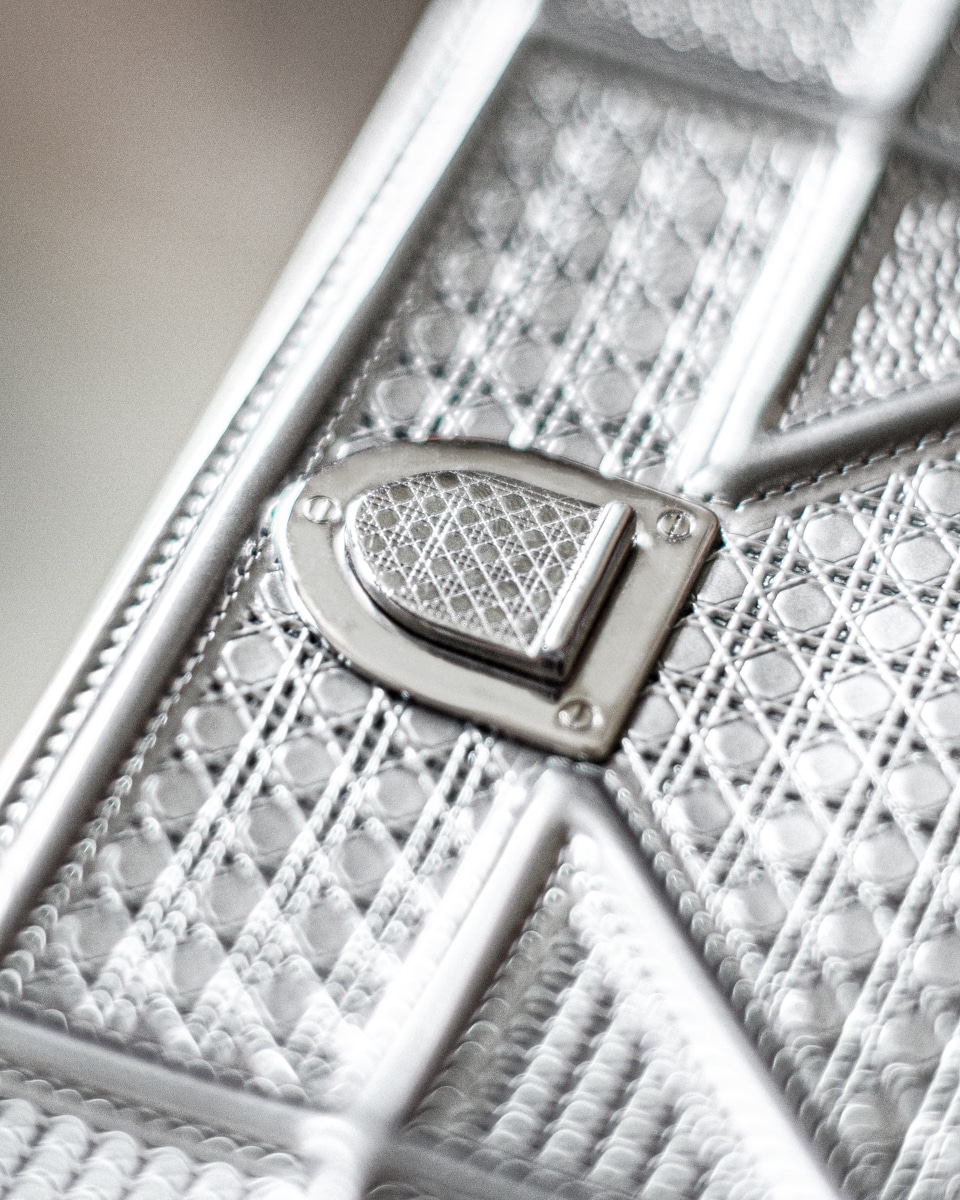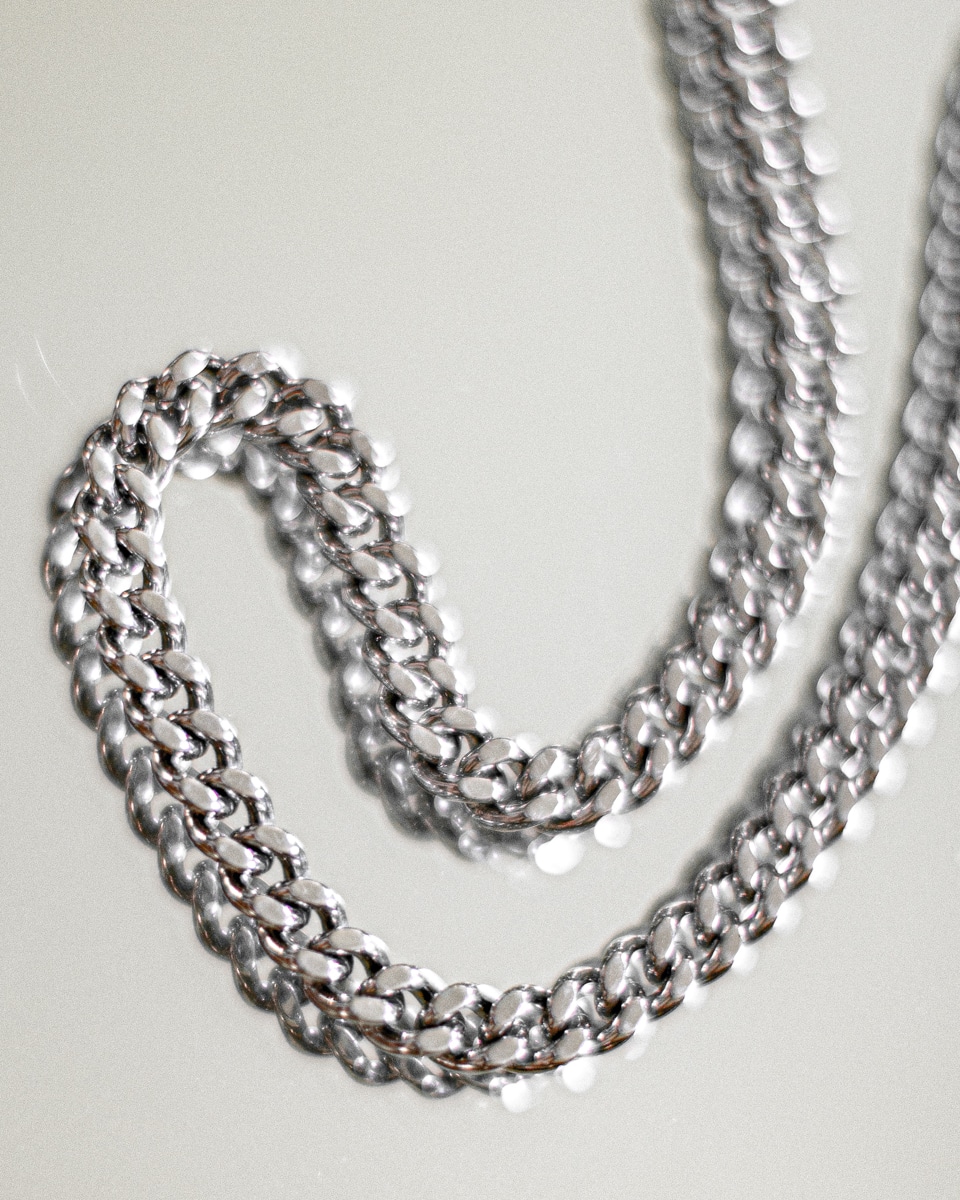 I think Dior is extremely underrated when it comes to the quality department, each one of the Dior bags I've ever owned have felt like a work of art. Usually when I think of metallic I think fragile but this bag seems pretty tough. It's survived multiple moves, several drops, and even an accidental spill (whoops). I can't handle a delicate bag, babying just isn't an option for me in the city and this bag has proven to be tiny but mighty. As I mentioned earlier this bag is less bendable than the Chanel WOC but on the flip side that means the bag doesn't wrinkle like the Chanel WOC, which is a plus. Also if your comparing Chanel and Dior, I find in general Dior's lambskin is much more durable, and it seems there are a lot of users on the forum that agree with me on this as well.
Despite being one of my least favorite leathers, especially to line a bag with (lambskin is notorious for becoming dry, causing wrinkles and cracks that are often unrepairable) all of my Dior pieces with lambskin have held up fine. I also have very long nails and have yet to scratch or nick any of the leather on this piece. Overall I think the attention to detail is one of the reasons why I love this bag so much and I think it really speaks to the quality of Dior bags. There were no cut corners, no short cuts taken, everything functions as it should and looks fantastic.
Price + Value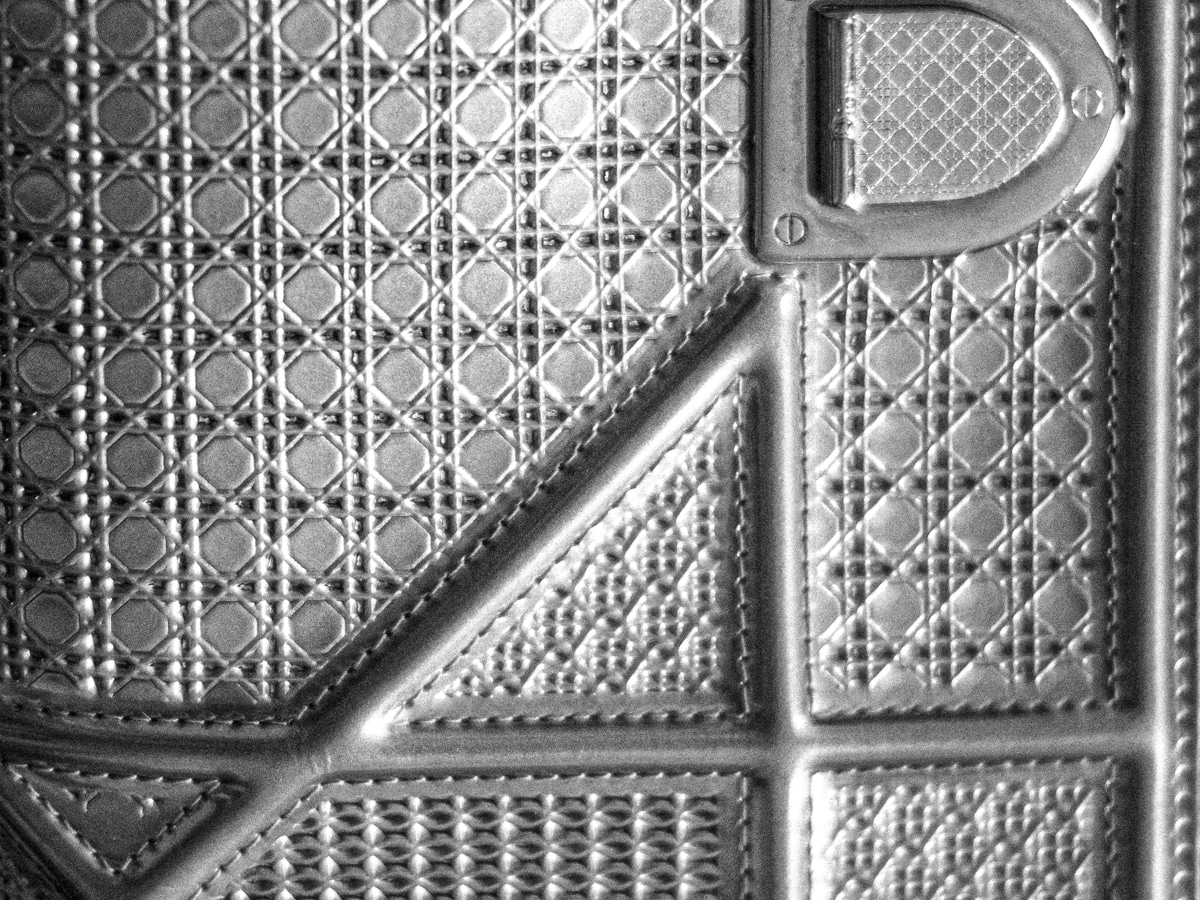 Unfortunately this bag is now discontinued, but I believed it retailed for about $1,750 before tax in the United States. I think even full price this is a great value for a bag of this quality especially considering the Chanel WOCs can easily cost you upwards of $3,000 and in my personal opinion this bag is far superior in quality. The Saint Laurent WOC is also very popular and retails for about $1,600 (though I believe it may be bigger), but if you're looking for the best quality for the price I would chose this gal! In general I find wallets and WOCs more expensive than I would like them to be but adding in all the pockets and compartments can be very difficult so that's something to consider when paying a premium price.
When considering a WOC it often helps to ask yourself if you are you paying for the craftsmanship or the name (neither is wrong, just depends of you priorities) because if you're looking for the biggest bang for your buck the most expensive isn't always the right answer and I know WOCS are often handbag lover's first forays into the designer world. In my personal opinion WOCS are kinda like cheeseburgers, most restaurants will serve up one that's pretty good, it's usually a pretty safe bet, but some restaurants will serve you one that's just so special, and thats what the Diorama is to me! I knocked it down a bit because its resale value is a bit up in the air, and most likely you won't get what you paid back on your purchase.
Staying Power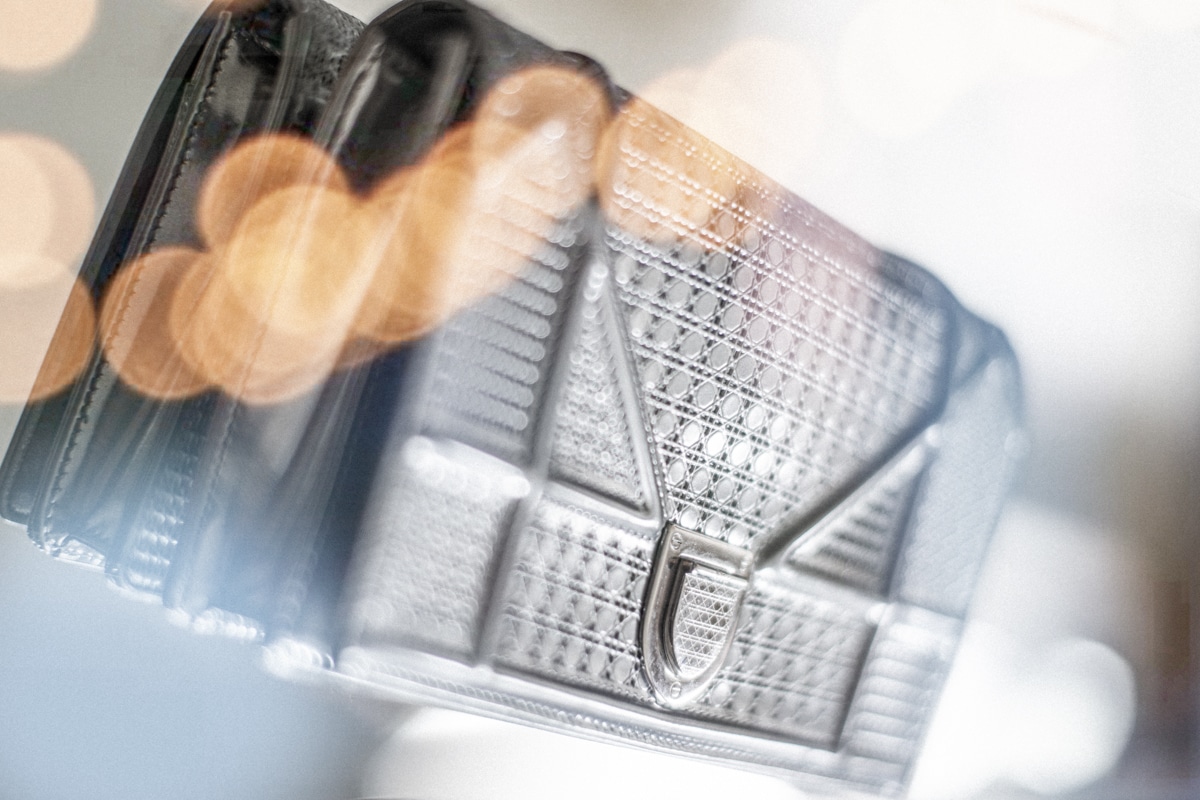 Similar to the Chanel Boy (which I ended up selling), I'm not sure if this bag will be on trend forever. I was a bit surprised when they announced it being discontinued as it's a bag I still see often on IG or even out and about. Some people consider this bag to be one of Dior's edgier pieces but I think since Maria Grazia Chiuri's reign that is no longer the case. I DO on the other hand think it is very representative of a time in Dior's history. Like the Saddle, it is not everyone's taste but no one can deny its presence was historic in the bag world. I think by now we all know It-bags come and go, and I wouldn't be surprised to see this bag rise up in popularity once again.
Overall Rating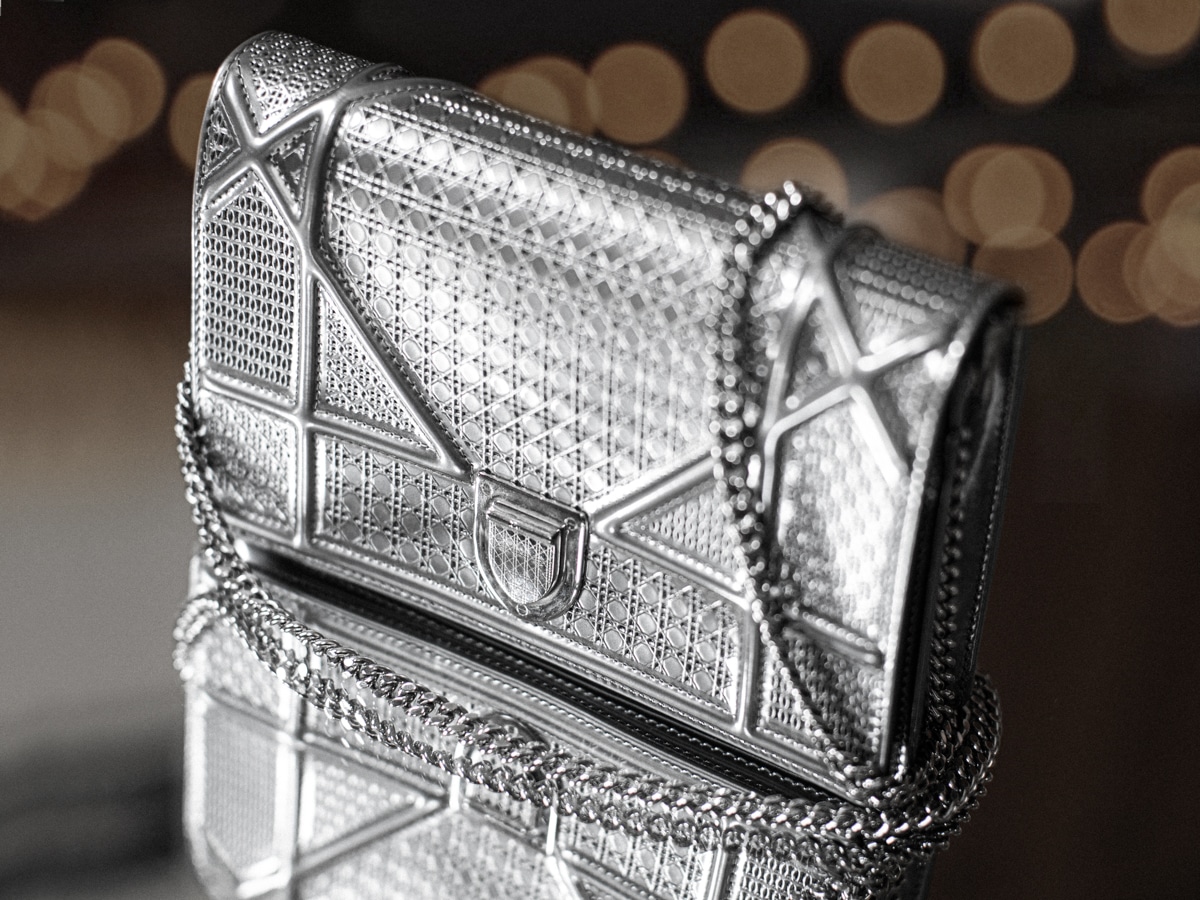 Overall I'd say this is a beautifully made, solid bag. As a big bag person this does not fulfill my everyday or even on the go needs, but as a date night or special occasion bag it's great. I think what you are really paying for with this bag is the amazing attention to detail and the quality craftsmanship of the bag. Are there cheaper WOCs out there that hold just as much? Yup! Is it a guarantee that you'll get back what you put in? Nope! Personally I wouldn't buy this as a flip piece, if you're looking for a safe bet on the resale market this may not be it, but if you want something beautiful for yourself to love and enjoy then I think it's worth the money. Like with all bags consider your priorities, find out what's important to you because at the end of the day only you can decide what it's worth to you. Obviously my bag has some huge sentimental attachments and I will be keeping this one in my collection for as long as I can.