Happy First Week of August! Welcome to the PurseForum Roundup, where we drop into the PurseForum and see what our members have been talking about during the week. This week, we visit Goyard and Louis Vuitton and spend some time in the Home and Garden. Thanks for joining us for all this and more!
---
Goyard sightings "in the wild" were up for us this week, so we took the hint and dropped into our Goyard subforum to see what our members have been up to. Gimmethebag revealed a beautiful monogrammed tote straight from Paris, and even her dad approved! MargotChanning, crossfit and kaikooks each revealed new Goyard totes as well. We also caught up on the action thread, where myriad other styles of Goyard make an appearance this season. If you are new to the brand or just curious, be sure to visit the Reference Library, a wonderful resource for new fans as well connoisseurs.
---
Over in Louis Vuitton, all eyes are on the New Items Launching thread as we wait for new addition to the LV line to make an appearance. So far, we have seen the Pallas bag pop up in this thread and we can't wait to see more. The "W" bags are also starting to show up, so be sure to check in this thread for this brand new addition to the LV family of handbags. Speaking of the new W bag, lebudhz revealed her yummy butter yellow W for us this week, and it is gorgeous! Lots of new purchases already have made it into the August purchases thread, so be sure to stop in and see what our LV fans have been up to!
---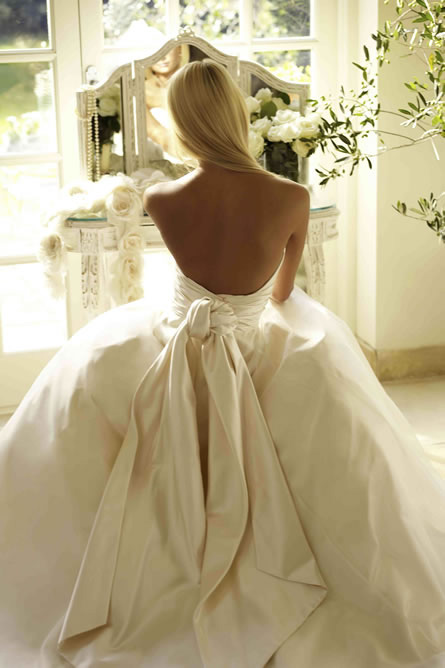 PurseForum members love to shop, but in this special thread, which we first visited a few months ago, members are trying their best to keep their purchases to one (ish) a month. Myrkur selected a beautiful vintage Kelly as her purchase in May, and, more recently, jelebebe shared her cute Celine espadrilles. Though JDN completely missed the one-ish mark this month, her purchases are certainly fun to see.
We also noticed that the wedding dress thread has been active lately and enjoyed catching up with some of our beautiful PurseForum brides, including Harper Quinn, who shared her stunning Philipa Lepley gown. We also loved the fabulous gown lonnie cole will be wearing on her special day.
---
For many PurseForum members, summer means harvest time. Believe it or not, we have lots of talented, avid gardeners visiting the Home and Garden subforum every day. In the Show Your Garden thread, bag-a-holic23 sure showed off her green thumb with beautiful lettuce and scrumptious, freshly harvested cucumbers. Beagly911 is poised for a bumper crop of tomatoes and shared her summer surprise with us. We would love to see how your garden is doing this summer – the more the merrier!
If interior decorating is more your fancy, stop in Dr. Twiggers' thread and see how her office is shaping up. Ladysarah's swatch collection is growing nicely, and missie1 is still woking on her living room. When you stop by, be sure to weigh in with your favorite candle scent, if you get the chance.
---
We cant visit the Glass Slipper without bumping head-on into the Valenetino Rockstud line, as the styles keep rolling out and capturing our hearts. We ran across poptart's enchanting family photo in the Valentino Clubhouse thread and had to share it. Nat_attak wowed us with a pair of Noir flats, and indi3r4 perked up a bad week with a little retail therapy, Valentino style, and be sure not to miss the family photo that follows her reveal.
The Glass Slipper is home to lots of shoe conversations, and the variety is endless. We have threads dedicated to Manolos, Acne, Frye boots, Brian Atwood and beyond. Check in for tips on sizing, comfort, styling your new shoes and so much more.
Thank you for joining us this week. It is our pleasure to bring you into the PurseForum's fascinating nooks, crannies, closets and even gardens! We hope you have a wonderful weekend and look forward to seeing you right here next Friday.
P.S. Please consider supporting our small, bag-loving team by clicking our links before shopping or checking out at your favorite online retailers like Amazon, Neiman Marcus, Nordstrom, or any of the listed partners on our shop page. We truly appreciate your support!