Well look at that, we're midway through May! Our members are out and about shopping, traveling and, of course, snapping photographs of their bags and fashion ensembles. We caught up with Chanel, Louis Vuitton and Jimmy Choo this week, and made a stop in The Wardrobe where we found a great new thread well worth a visit. All this and more awaits in the PurseForum Roundup, so come on in!
---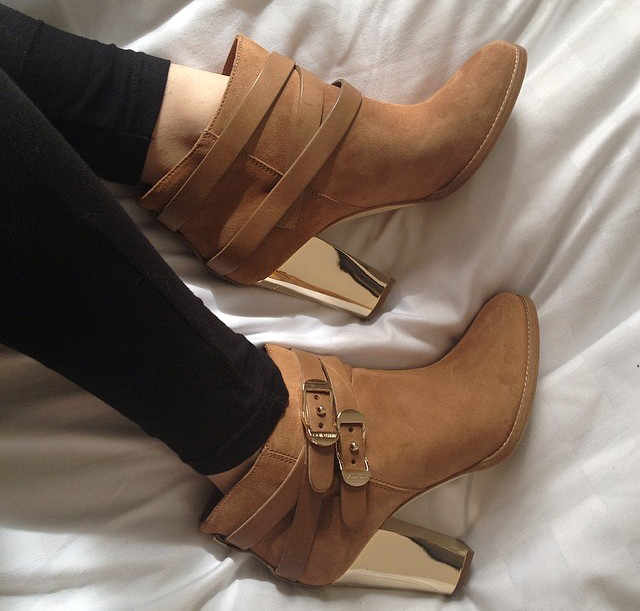 "Who is up for a reveal?" was the question posed by LornaLou in Jimmy Choo this week, and the answer is, "Who isn't?!" LornaLou showed off her gorgeous new Melba booties – her very first Jimmy Choo purchase – and they are as cute as can be. Somehow we missed Yuan0260's reveal of her first Jimmy Choo shoes back in February, but our members are still complimenting her sparkly purchases, and we are, too. MsTran87 also chose sparkle as the theme for her very first pair of Jimmy Choos this week.
All of this led us to wonder if perhaps a sale is underway, so we checked the retailers thread for sales – just as you should if you're contemplating a fashion purchase. All across the PurseForum, our members constantly hunt for bargains and sales and post them in retail, sales, or bargains threads for all to see and share.
---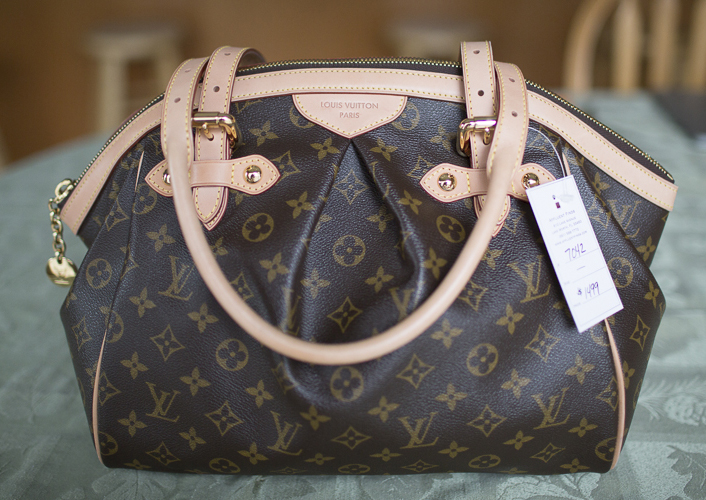 This week in Louis Vuitton we are discussing the lawsuit concerning trade secrets, of course – but that is not all that is on our members' minds. We know many of you share our love of peeking inside other peoples handbags (we even have a special feature on PurseBlog for that very thing), and in Louis Vuitton, we wandered over to the WIYB (What's in Your Bag) thread and found some very interesting ensembles.
Isis23 packs her Speedy with small leather goods (SLGs), and bagjunkie1997 unquestionably takes first prize at organizing her Speedy's copious contents! And if you are wondering if a Speedy can double as a mommy bag, Liaxx has your answer right here.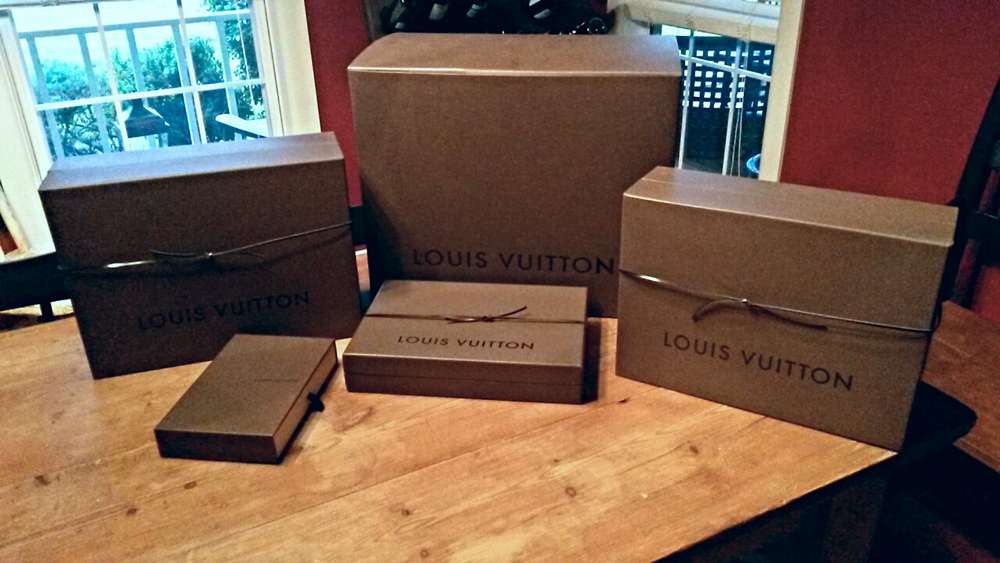 Our members were also busy shopping, and Miacostigan shared her new Tivoli in this breathtaking reveal. If you would like to see what is in all of those gorgeous brown boxes, drop into OSURxTN's thread to see what she picked up on her pre-wedding shopping spree. This is just a small sampling of what is going on in Louis Vuitton this week!
---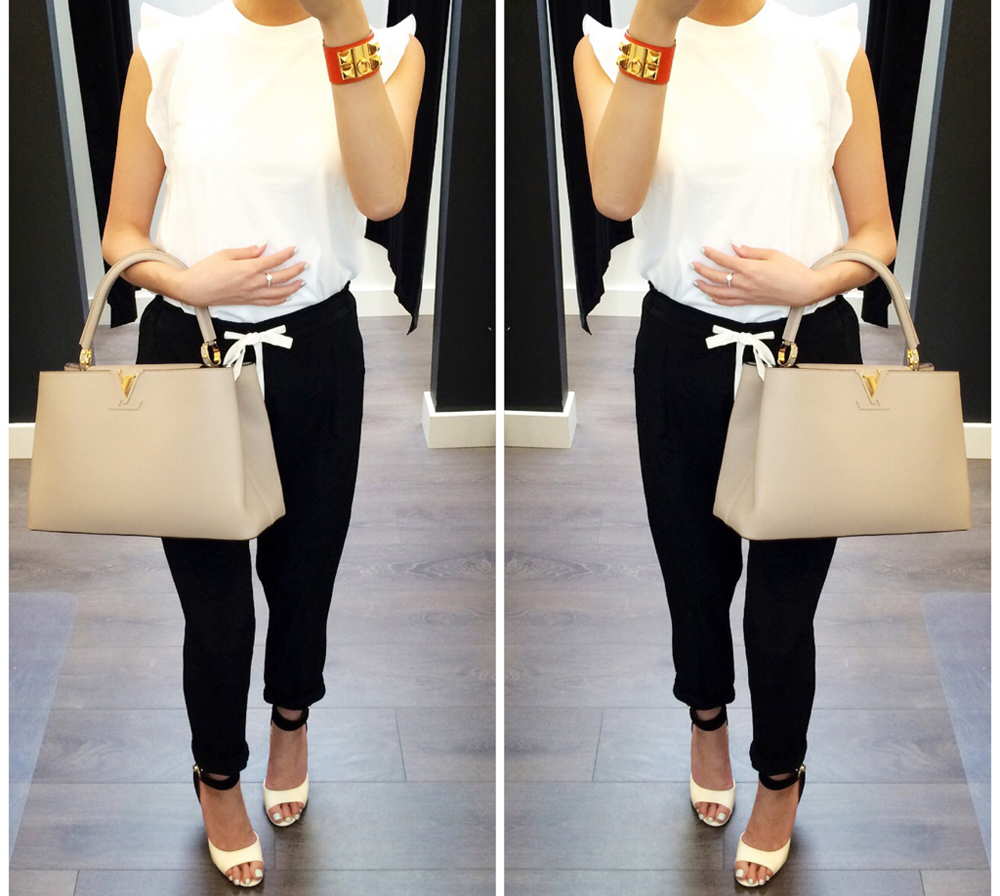 This month in the Wardrobe, divanata cleverly started a wonderful thread dedicated to fashion for women of "a certain age." There are plenty of us out there, and this thread on glamour and styling is already a popular conversation. Even if you are not "of a certain age," the commentary is brilliant and the thread makes for a fun read full of great photographs. Interestingly, an older thread featuring modest dressing has appeared on page one, and we spent quite a bit of time looking over these incredible fashions and hope to see more in the future.
We always visit the Outfit of the Day thread when we are in the Wardrobe, and now that the weather is warming up for most of our PurseForum family, plenty of fun casual looks and chic summer styling are popping up. We loved this black and white with a pop of crimson from tiffany_, bbagsforever's cool blue London street style and ellapretty's super striped maxi dress and jean jacket. All of the ladies in this thread are so inspiring!
---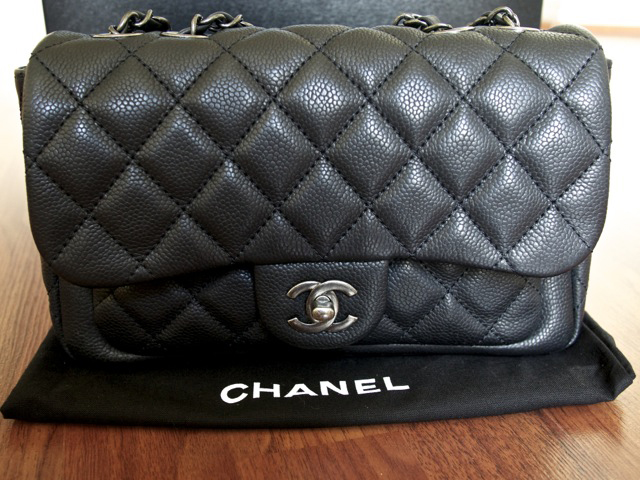 Chanel is one of our busiest subforums, and always includes several reveals on page one, which always puts us on the spot: how to choose a photo to feature in the segment? It was a hard choice, because we have had totes on the brain lately, and this classic and undeniably splendid Grand Shopper Tote enthusiastically revealed by MissCa stole our hearts. We also absolutely loved the photographs in hollyyih's reveal of her new Now and Forever flap from Cruise 2014, so here it is!
Peckita got some new shoes for summer, and Nurzy Hamzy added something colorful to her Chanel family and shared a family photo, too. We were still in the mood to look inside your bags, so we visited the busy WIYB thread as well. The venerable Vintage Chanel Thread has popped up on page one, and we are not ashamed to say that we took a leisurely trip down memory lane and saw some amazing bags (and deals).
---
While reveals are always popular, the PurseForum also boasts a treasure trove of information about shopping, styling and maintenance of our favorite shallow obsession. This week in Chloé, RedEyedAssassin shared a problem with her beautiful Indian Summer Marcie bag. Though at press time we had not yet seen the black marks, we are definitely interested in the mysterious marks on this beautiful bag and what our members will suggest as a remedy.
By the way, KatyEm also has a brand new Marcie in cashmere grey. If you are interested in Chloé, the shopping subforum has some hot information on sales right now, so be sure to visit here before you make your purchase.
---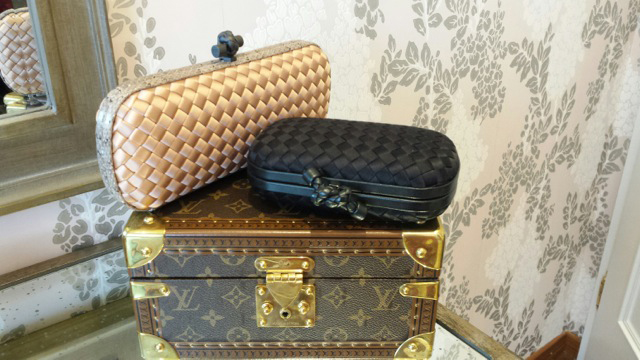 Our visit to Chloé was a quick one, so we swung into the Bag Showcase, and you will be glad we did! This is just a teaser of what is in store for you when you visit world of B's collection thread, so put your feet up, get comfortable and prepare to be delighted!
---
That closes out another edition of our PurseForum Roundup, and we thank you for joining us. We love sharing the Forum's conversations and handbags with all of you, and we hope to see you again right here here in a week. In the meantime, have a lovely spring week and don't forget to stop and smell the roses!