It's almost the weekend! We could not be happier, and of course the weekend is made all the more glorious by your fine company. Welcome to the PurseForum Roundup, in which we bring you a sampling of the conversations (and gorgeous reveals of bags and accessories) we find right next door. This week, we headed to our shoes subforum! We also paid a visit to Rebecca Minkoff, Goyard, Fendi and more. Let's get started!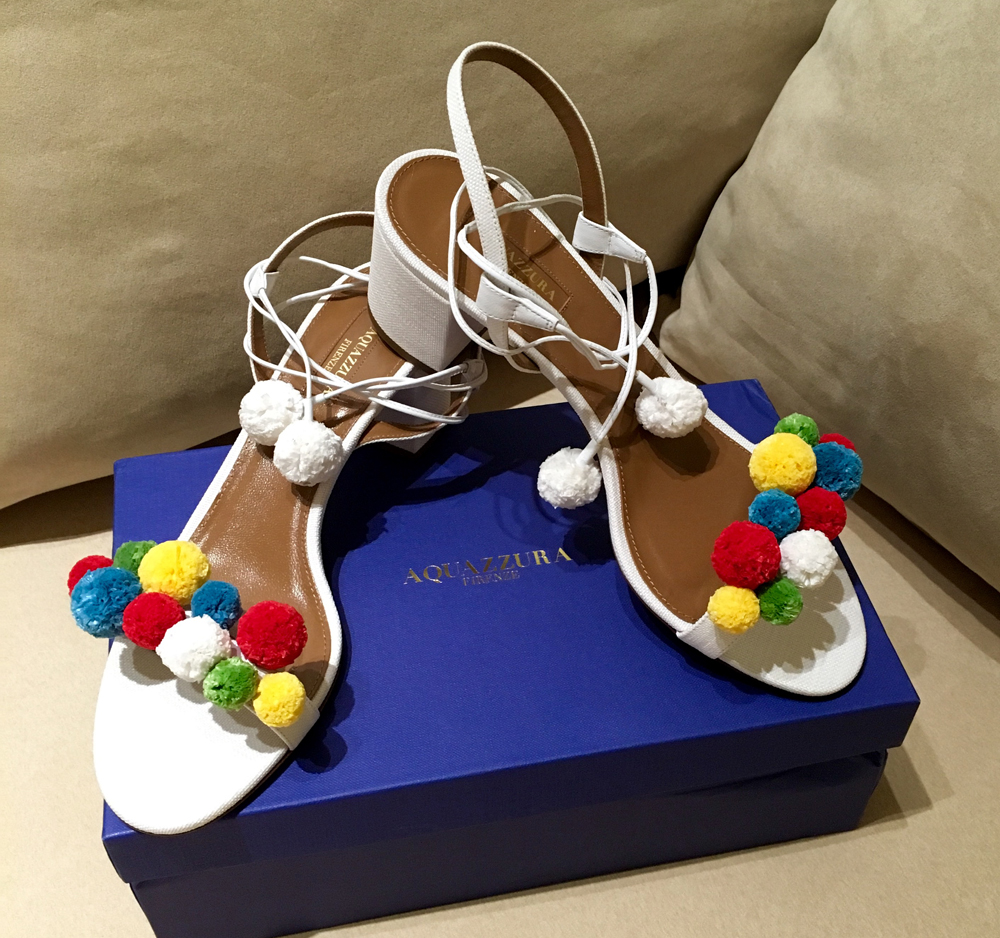 If you follow the Roundup, you know we love shoes, and so we started today's visit in The Glass Slipper. You also probably know we are smitten with Aquazzura, and these pretty Pon Pon sandals are just the ticket to warm up a cold spring morning here on the Eastern Seaboard. While we may not be ready to break them out, these cheery shoes from shoes4ever reminded us to check out this brand for fun spring sandals.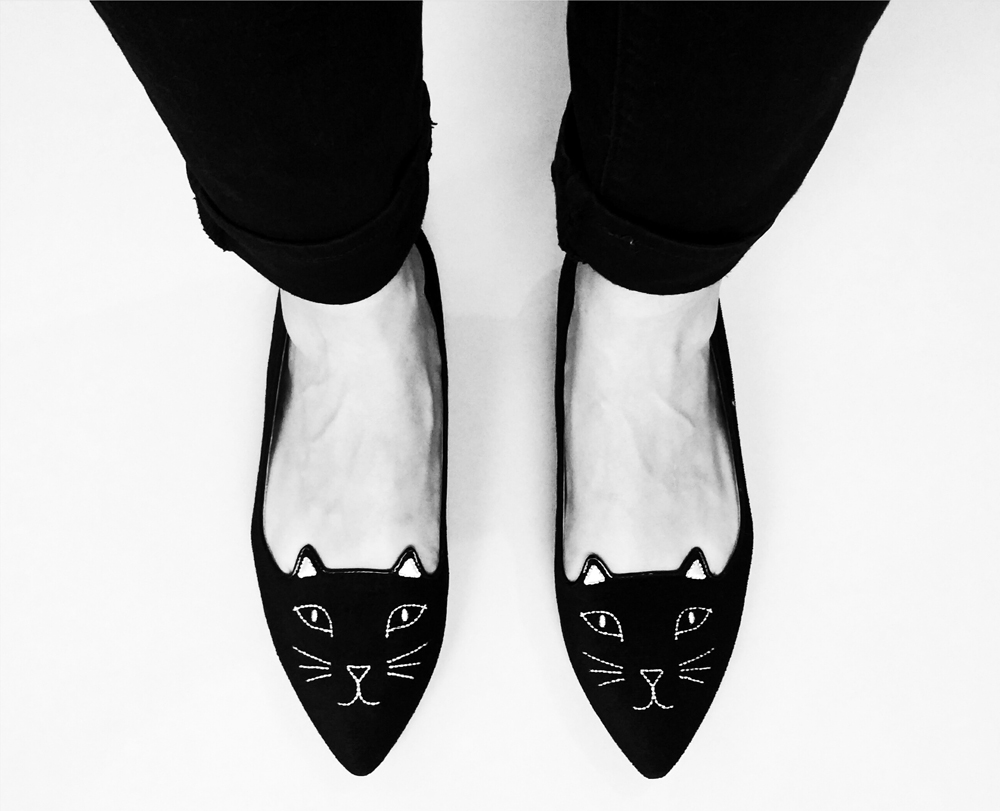 Also in the Post Your Newest Shoe Purchase thread: when did this happen? That genius of the whimsical, Charlotte Olympia, introduced a pointier-toed kitten flat, the Mid-Century Kitty. We must confess that these charming Kitties from Divealicious delayed your Roundup while we visited the brand to see more. These cute shoes come in cherry red, as well as a slingback version. This fast-moving thread is a great place to get inspired or put shoes on your watch list for sale season.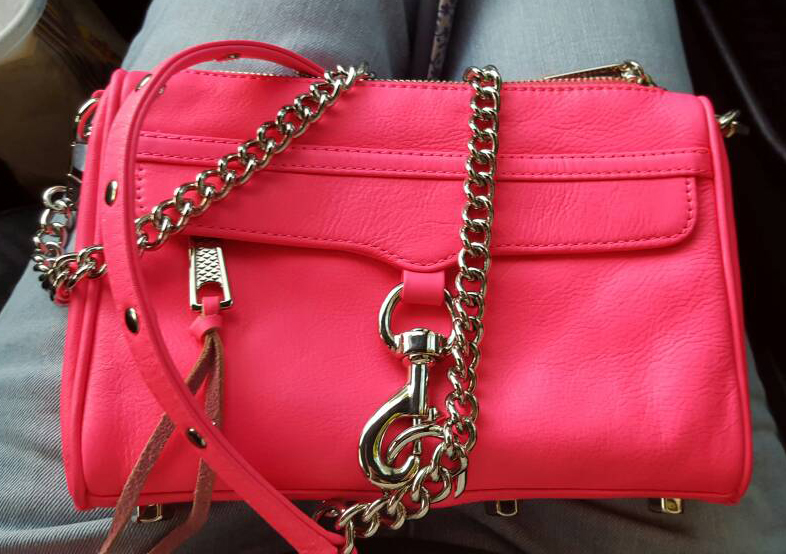 We dropped into Rebecca Minkoff for a quick visit and found the Spin-Off thread has been updated with Rockstarmish's pink MAC, a brilliant pop-of-color clutch no matter the season.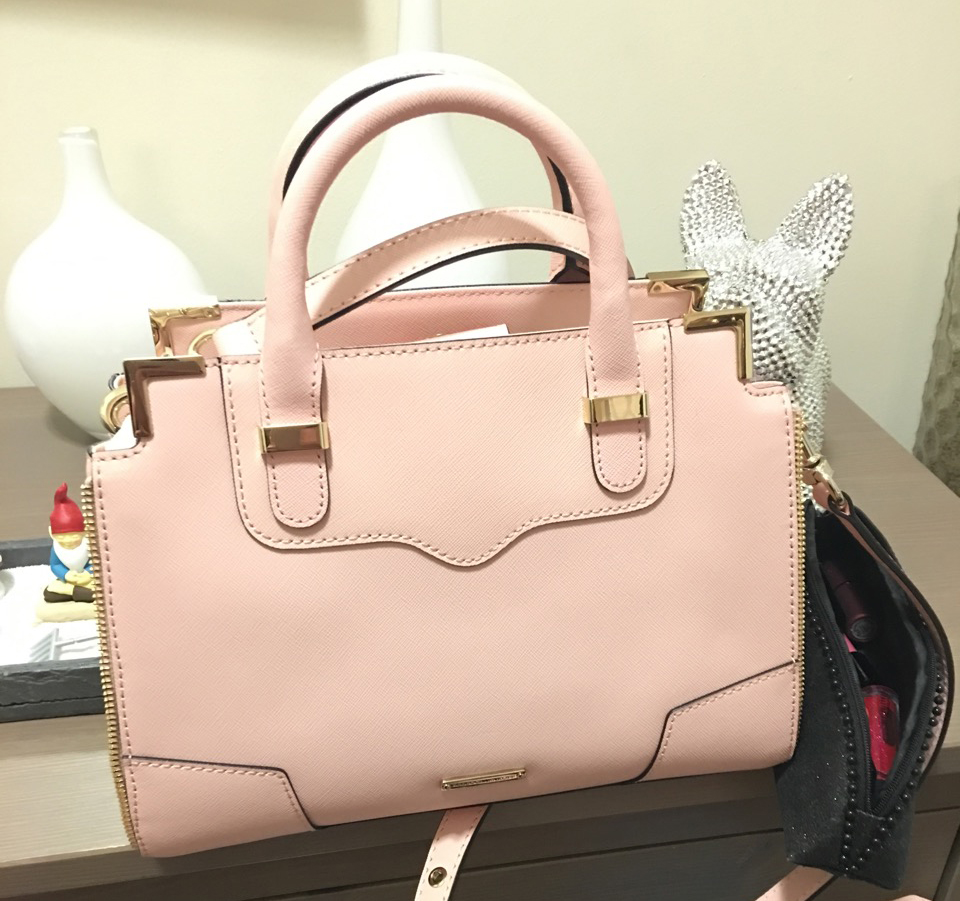 This popular brand is a favorite with our members, who very kindly keep us updated on their purchases in the January, February, March Purchases thread. That's where we found another MAC crossbody in cardinal red, and trishkaa's peachy keen Mini Amorous Satchel, above.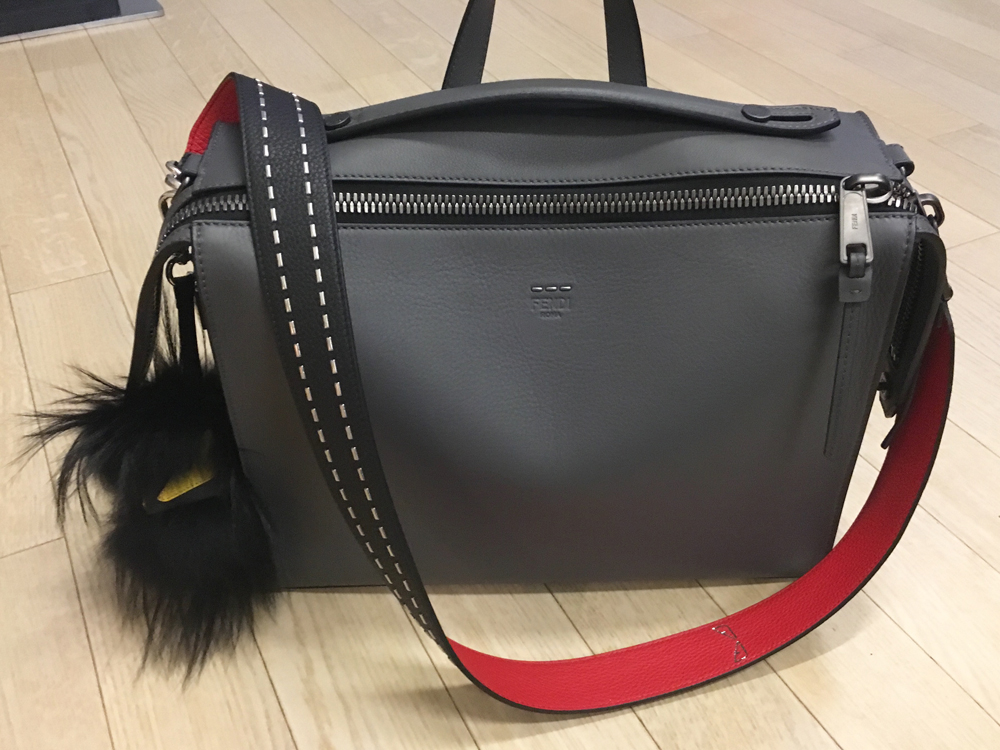 The Fendi subforum has been very busy lately, and we were happy to see that one of our PurseForum gentlemen shared this absolutely splendid Lui Bag, accessorized with a bicolor Strap You. We love this sharp bag and are always thrilled to see what the guys have been buying and sharing on the PursesForum. Also, big thanks to FSteven for sharing his Peekaboy with a new Strap You, too! Catch up on all things Strap You in this thread, dedicated to this smart addition from Fendi.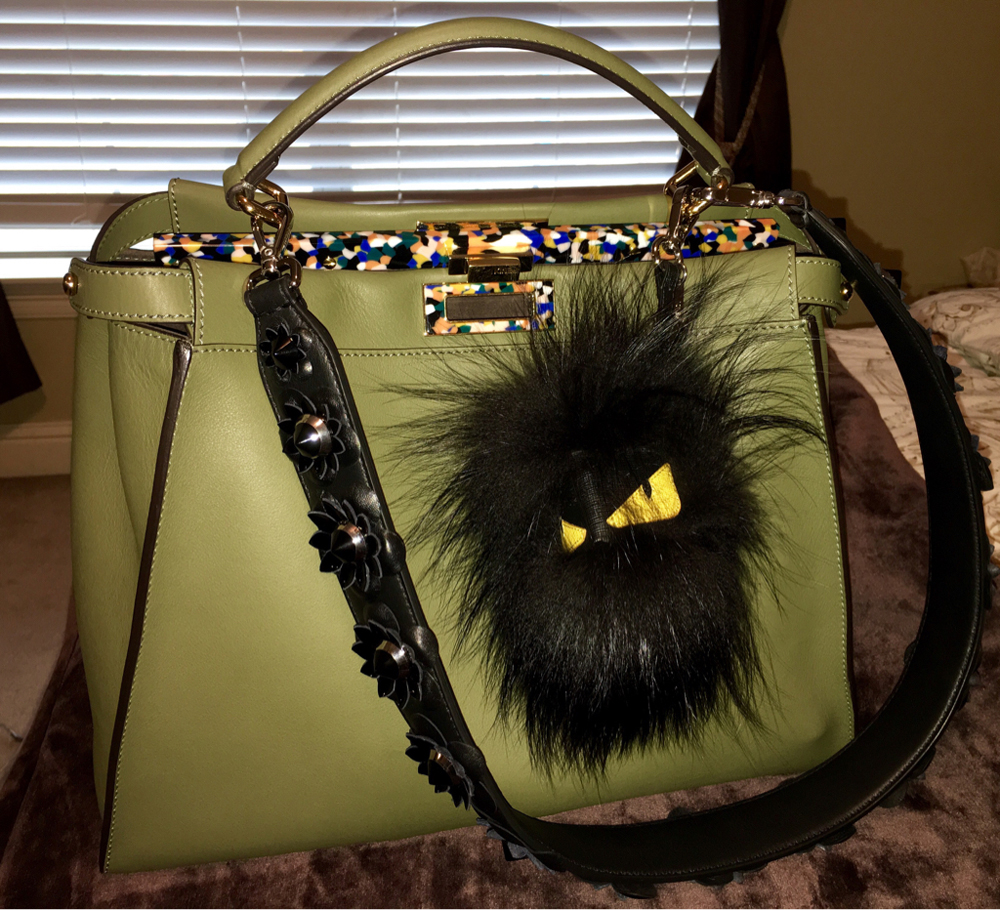 Fendi knows that hardcore purse fans love to personalize their bags with straps and charms, and the siren song of Fendi's brilliant Bag Bug line reached the PurseForum almost before their launch. Blingconnoistre showed off her latest Fendi accessories in the Fendi Reveals thread, and there is a bonus: shoes!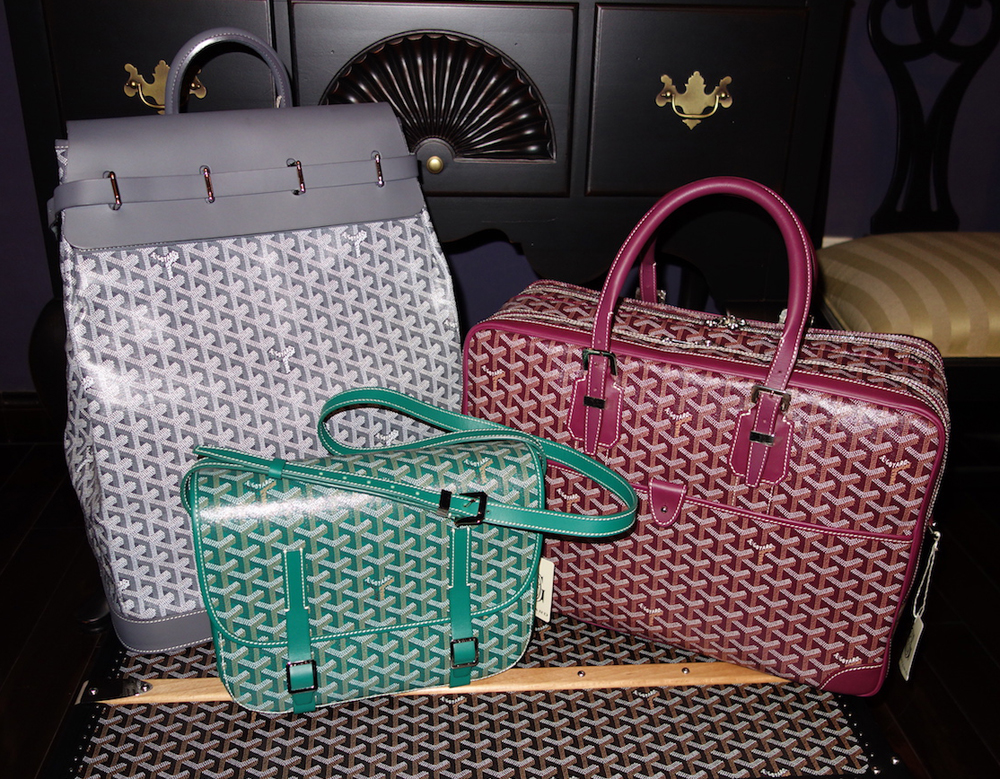 Here is a quickie! We love Goyard. It is not for everyone, but there is something about this ancient brand that rings our bell. Apparently izzue520's bell has been rung, too, because this collection just keeps getting better.
Aaline_72 has a wonderful thread going on in Balenciaga, a slow but tasty reveal of some Bals both pre-loved and new. This thread definitely looks to be a promising place to spend some quality time. Our last two Roundups featured bags that needed a little TLC, and this find of Aaline's certainly falls into that category as well. The good news is, she did a world-class job restoring this classic and posted tips for us, too. We are constantly reminded and often amazed at the quality of pre-loved bags our members manage to score worldwide.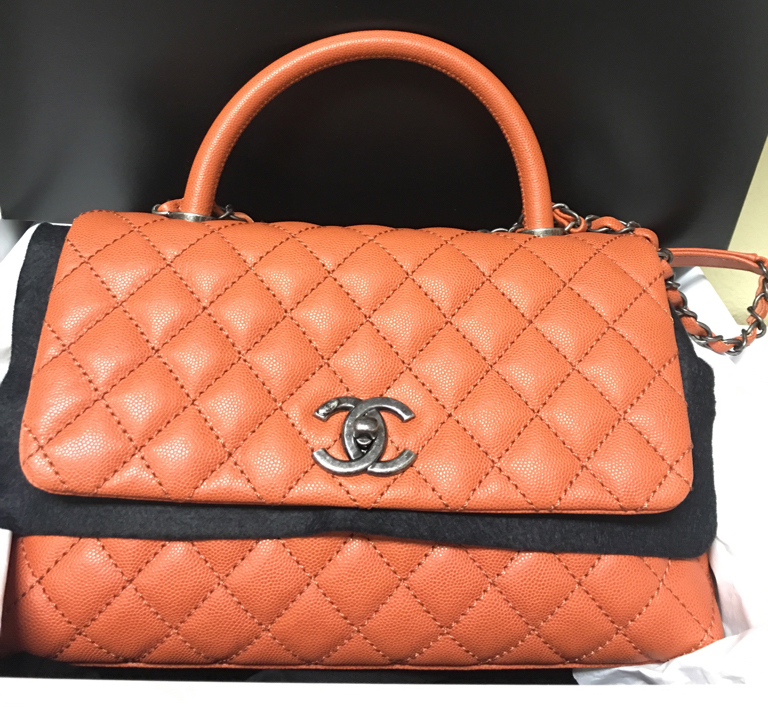 Last but certainly not least (and just because we love orange), here is a fantastic reveal from the March Purchases thread in Chanel. Lucky lilian01022013 is the proud owner of this new Coco Handle, and we love it. There is plenty of time to catch up on this thread, and we are sure the last few days of the month mean that plenty more amazing purchases are in store. Also in Chanel, visit this sweet thread to see how katieny handled a problem inside an otherwise lovely vintage bag.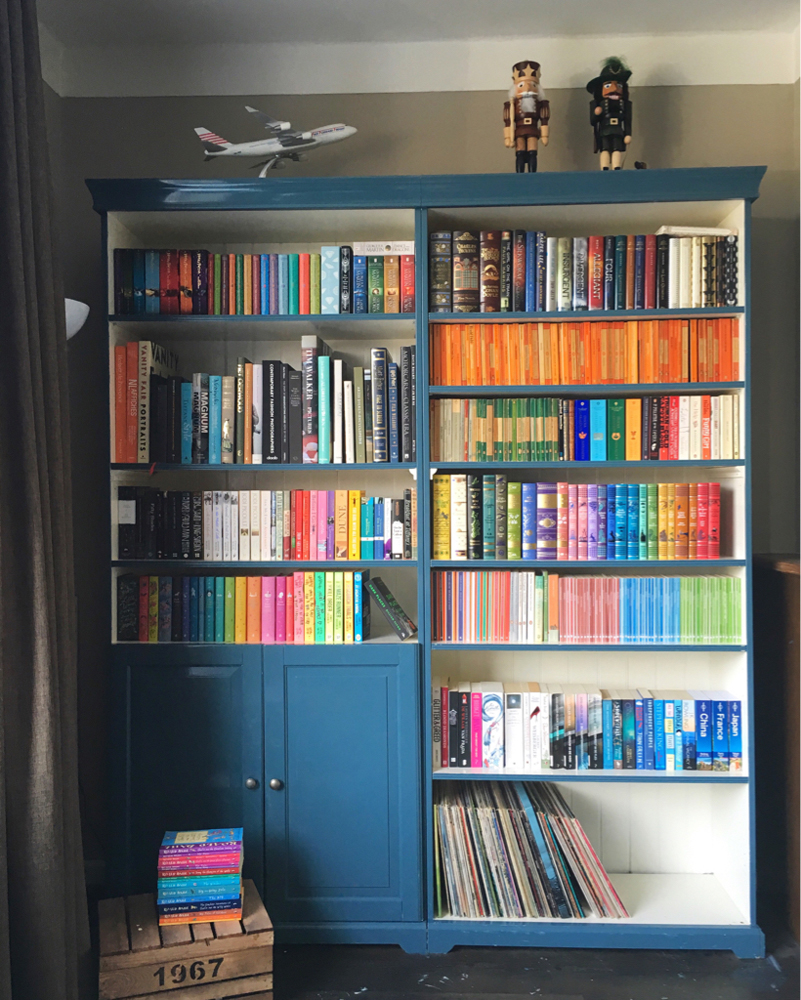 Thank you so much for stopping by! We hope the weather is mild where you are this weekend, giving you plenty of time to stop and smell the roses (or whatever is blooming in your neck of the woods). Alternately, perhaps take some time to read a book, a suggestion inspired by Myrkur's fabulous remodeled bookcase in the Things You Love Around Your Home thread!