Good day, PurseForum Roundup readers! Unbelievably, it's the last Roundup for June, which puts us halfway through 2014! This week, we visited Jimmy Choo, where we found some beautiful reveals of shoes and bags. We also found some super finds in Coach, including a rare bag marking a Coach milestone! A visit to the Wardrobe had us pondering our personal style, and there was loads to see in Louis Vuitton. And that's not all!
---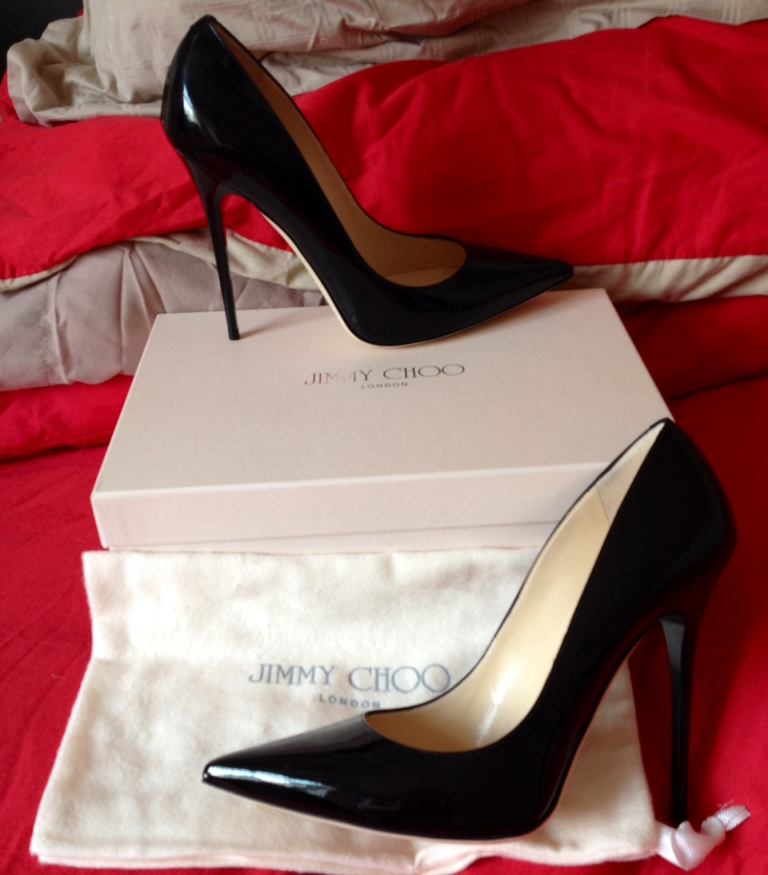 Jimmy Choo Anouks are certainly one of the most beloved and iconic shoes styles in the fashion universe. Shoegalkirsty took a moment to reveal her first pair this week, in absolutely classic and gorgeous black. Our member JustShoeMe took a walk on the wilder side of Jimmy Choo with her first pair of Choos, the striking and stylish Heath. Of course Jimmy Choo makes more than shoes, and this beautiful Rania bag sure put a smile on Izzy48's  face this month!
Scottish Girl's fun new birthday clutch sure put a smile on ours, and this little gem looks splendid in fire engine red. The front page of this subforum is full of reveals, so be sure to drop in and see what our Jimmy Choo fans have added to their collections. If you are a Choo fan, the Let's Talk about Jimmy Choo Shoes thread is the place to visit if you cant get enough of these fabulous shoes.
---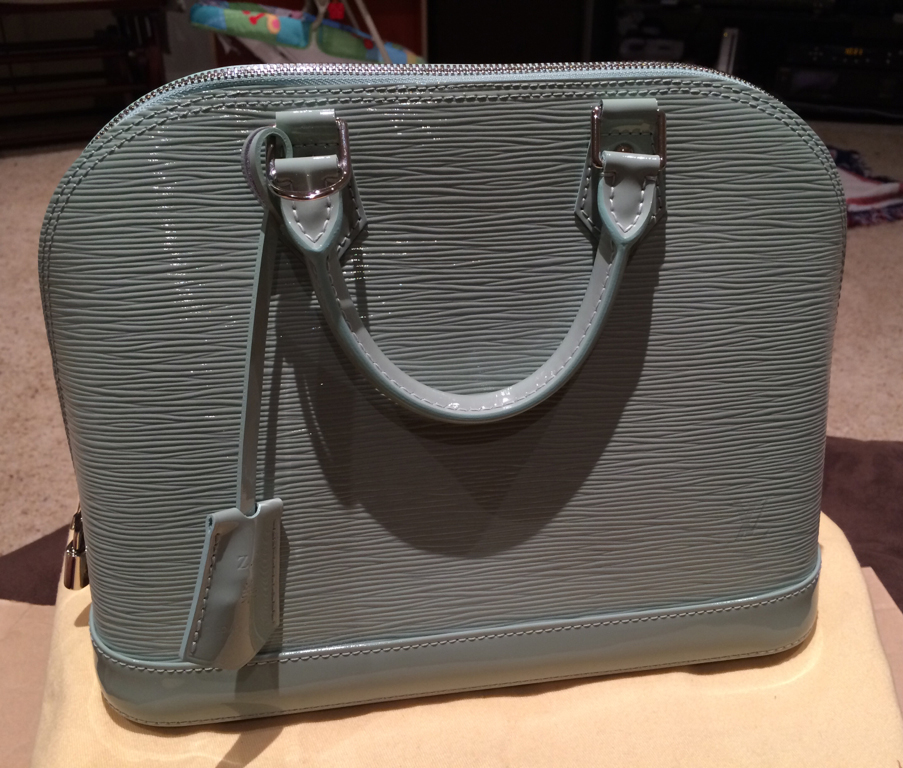 Louis Vuitton lovers make LV one of our busiest subforums, and this week we found plenty of reveals. RhondaE is back after a little hiatus with a brand new bag; you can catch a better look at this charming epi Alma in her updated family photo, it's actually a soft mint green perfect for summer. Bajan Love's patience really paid off when she found her dream bag completely by chance and got a steal of a deal!
BellaNLawrence gave us some food for thought when she asked if age and the desire for vintage bags go hand in hand in this new thread. Marguch showed off her new shawl and got some support when she had a little bit of a mishap. The June purchases thread is understandably one of the hottest on the PurseForum, and bag buys like Love2learn's new Speedy and ivy1026's sleek black Marly are among the many reasons why.
Remember, if you are considering a purchase, all of our subforums have extensive Reference Libraries like this one to help you find your way.
---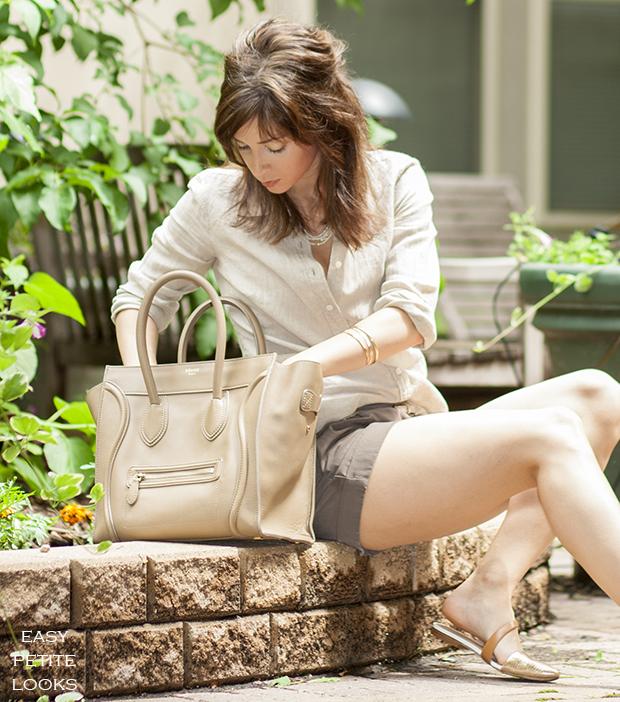 This week in The Wardrobe, we paid a visit to the Outfit of the Day thread, the perfect place to find fashion inspiration from our own PurseForum members. Agalorowicz showed off her casual style with this cute summer outfit in a soft beige palette. We also paid a visit to bakeacookie's new Stylebook thread, which we love. The outfits are terrific and the advice worth its weight in gold. We hope to see more of these stylebooks in the very near future!
We didn't want to leave this busy subforum without a shoutout to one of our favorite threads: The Women of a Certain Age thread in The Wardrobe, a raucous place bursting with snappy commentary accompanying inspiring photographs of stylish ladies who are getting it right in the second half of life. June has been especially busy in this wonderful thread, and we hope you enjoy your visit as much as we did!
---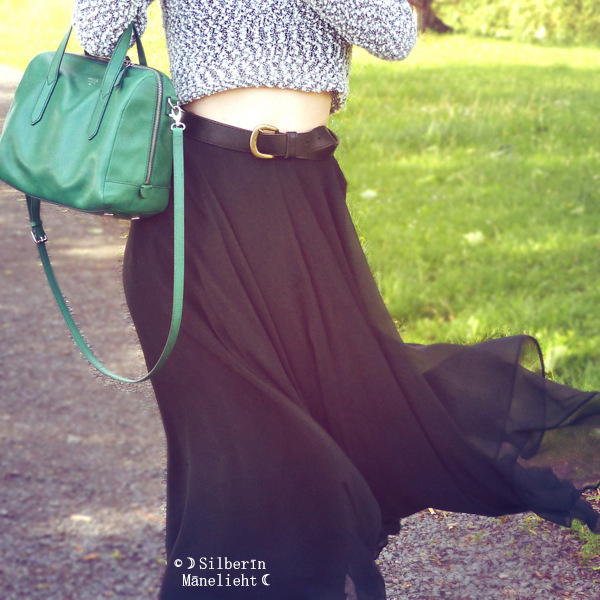 Over in the Bag Showcase, we found a really outstanding thread that we had missed: Manelight's collection thread. She has paired lower-priced bags like this pretty green Fossil bag with well-chosen wardrobe pieces for unique and beautiful looks. We love when our members inspire us by stepping a little out of the mainstream. (Though we love the mainstream, too!)
---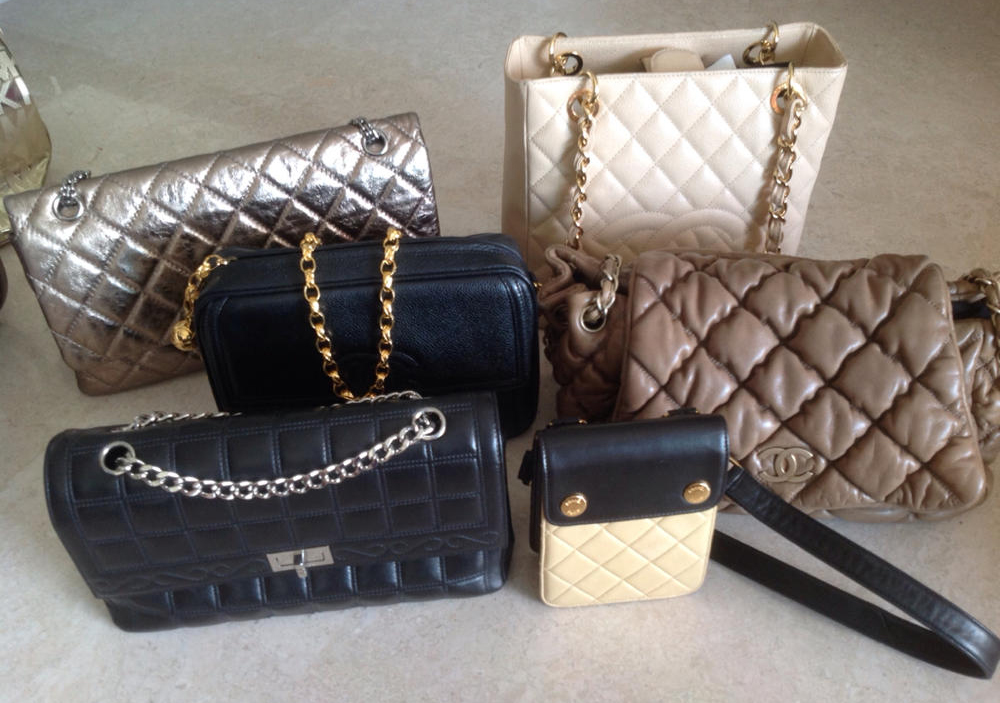 Speaking of mainstream bags we love, minigingerbread managed to get all of her Chanel bags to sit still long enough for this beautiful family photo that we had to share with you all. Be sure to catch the close up of the cute little pouch, and its charming story.
Trendiebaggie also shared her bag family this month, and this busy mom is not fooling around – her bags are amazing! We also took a moment to do what PurseBlog team members love almost as much buying ourselves new bags – looking inside YOUR bags! The What's in Your Chanel thread provides endless entertainment if you love small leather goods and purse goodies, and we know you do! Also, at press time, ilovecocochanel revealed this fantastic new Boy, a must see!
---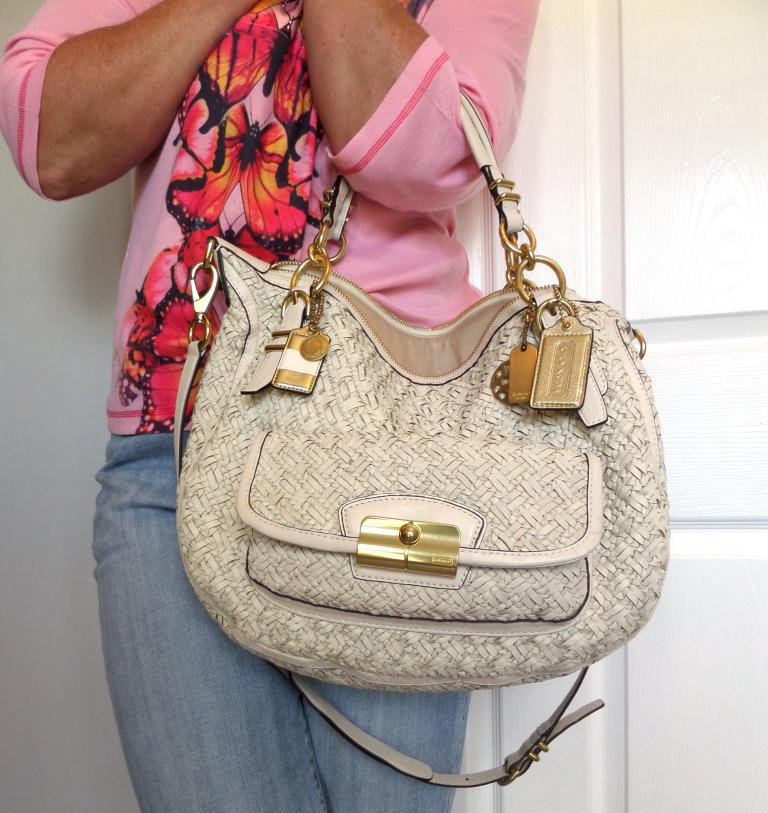 In Coach, bags seem to be flying off the shelves and into the closets of our members. This week, in the Your New Coach Mini-Reveal thread, we found a sweet bag find from buffalochick, and then another! Iluvcoach also added a new Phoebe, and its little friend, too! Elsewhere in Coach, our members are also discussing the latest news about Coach's restructuring, and what makes a Coach bag classic.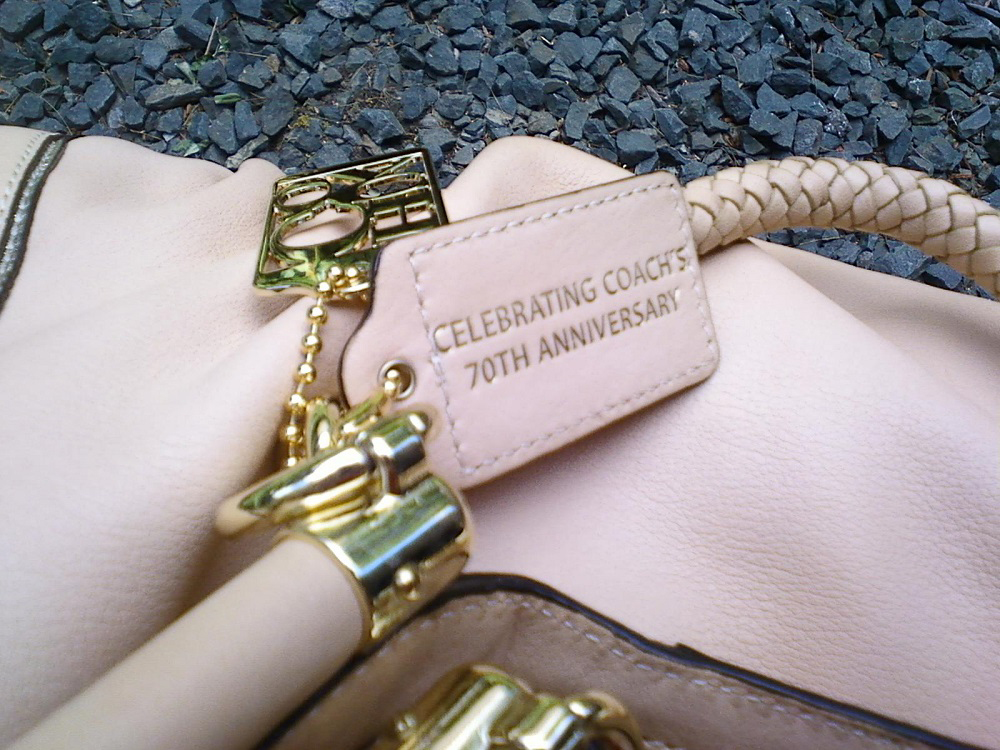 We also found something very special, as lucky member CoachCruiser shared a rare treasure she found on eBay, and lucky you – you can see the whole bag right here in all its glory! Not to toot our own horn, but the official Coach Fall 2014 Preview thread is one of the hottest in this subforum, and you can join in the conversation any time!
That finishes up our Roundup for the last Friday in June, and we hope you have enjoyed our little romp through the PurseForum. We always love sharing bags and all the other wonderful things our forum has to offer, and we will be back in July with more. In the meantime, have a fabulous summer weekend and enjoy the week ahead!