It's Friday again, and that means another fabulous PurseForum Roundup. We always have lots going on throughout our Forum and are happy to bring you a collection of highlights. This week, we visited a couple of islands – Ban Islands, that is, as well as our Playground for some television and book fare. We also found some scrumptious bags, so come on along and join us!
---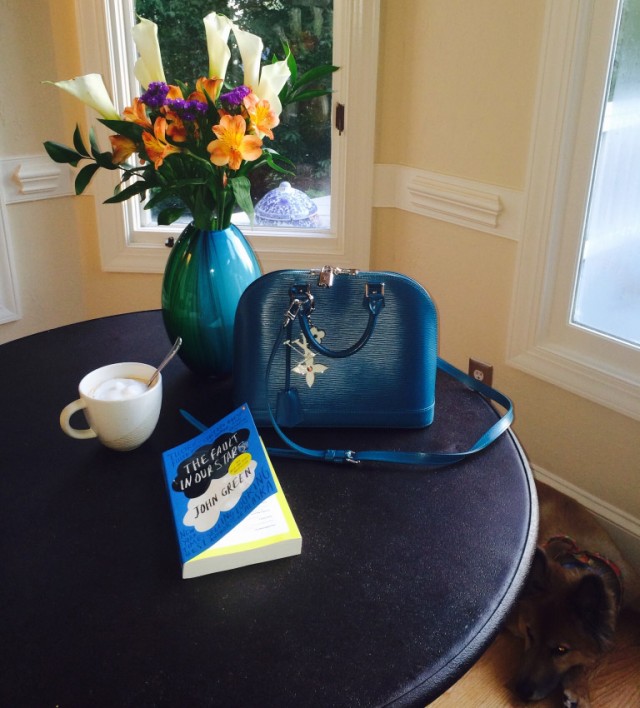 This week in Television and Cinema, we are still all about the Game of Thrones finale, as well gearing up for the final season of True Blood. Of course, we also have a huge selection of other television shows and movies. You'll also find plenty of summer reading suggestions in Books and Music, including our 2014 Reading Challenges and the Take a Picture of the Book You are Reading thread.
In Home and Garden, we spent some time in the What Does Your Room Look Like thread, where we found some very talented interior decorators on our Forum. In the General Discussion's own What are You Lacking the Motivation to Do conversation, we found lots of tasks that we would not be motivated to do, either! Dropping in random threads like this is always a kick, and there are plenty in the Playground to entertain you.
---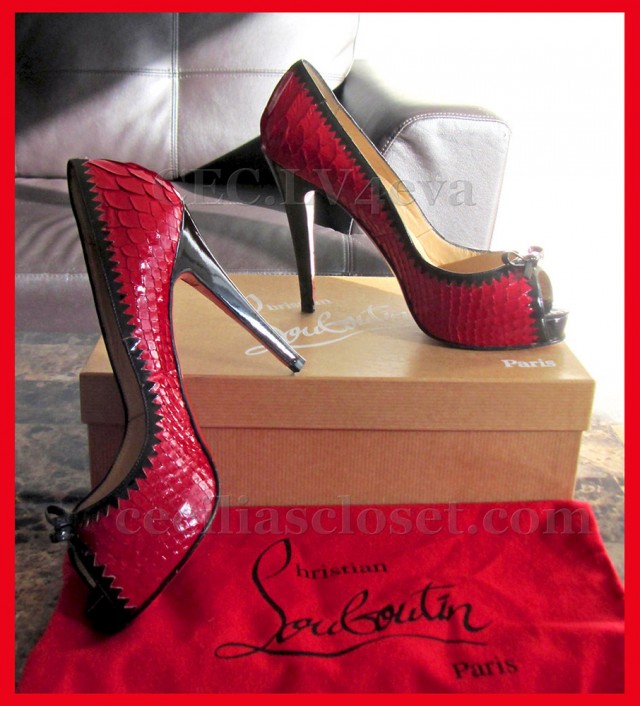 Aren't these fabulous! We visited the Christian Louboutin subforum and found these python Jaws in Show Off Your New Shoes, one of our favorite threads in Shoes, Shoes, Shoes. Pearyfooa picked up two pairs of CLs on sale, including a towering pair of 120mm Biancas that we definitely appreciate.
Member kham shared her new pair of brilliant fluo Pigalles, also in 120mm, and before you click, be sure you have your sunglasses on – they are absolutely blinding! If you are new to the brand, or just having trouble keeping up with all the styles, you will find lots of help in What Style is This? – definitely the place to go if you spot a pair of hot shoes in a magazine, movie or even on eBay! If Christian Louboutin is not your cup of tea, visit the Glass Slipper for all the rest of your favorite brands – maybe even some you have not yet met!
---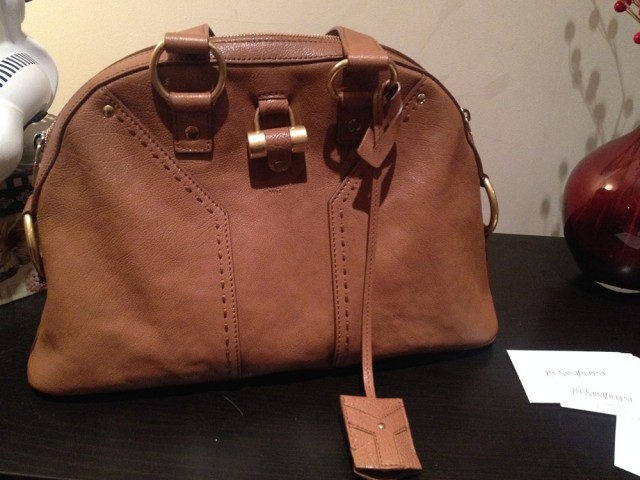 Yves Saint Laurent's iconic Muse bag tops the charts in the Saint Laurent subforum this week. Intrigued by the "It Started with House of Cards" thread title, we dropped in and saw that ElainePG had scored a sweet little Muse after being inspired by the popular TV show. Mouniae also added a Muse to her bag collection – her first YSL bag is a medium version in classic cognac. Be sure to visit the Sales and Deals thread if you are considering a purchase; our members are always happy help direct one another to the best prices on their favorite bags and accessories.
---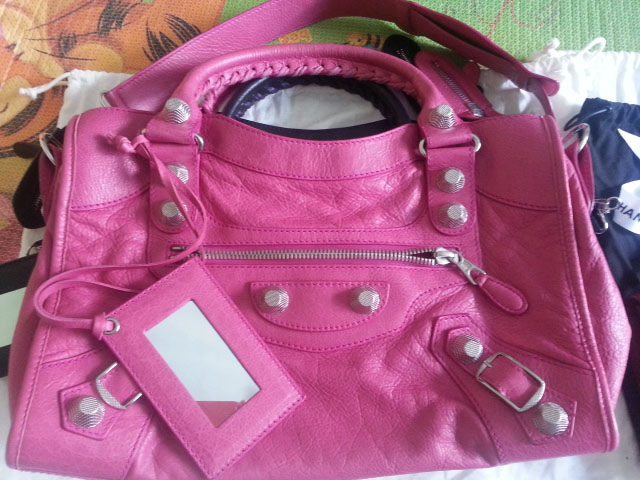 In Balenciaga this week, we found a reveal underway right at our deadline. We jumped in to see what the heck an "Oh heck" reveal could mean, and learned something new! You may remember Ban Island, that special place in many of our designer subforums where our members go to wait out their bag-buying ban. Well, it turns out Ban Island residents can go on Shore Leave, Worth It Weekend or just slip up and say Oh Heck, I bought a new bag. Rainneday made her purchase under the latter exemption and shared her new City with us before hotfooting it back to Balenciaga's own Ban Island.
Elsewhere in Balenciaga, Dearest Girl is looking for some help with a new purchase, while London411 and aznanjl are seeking help with color decisions. We also found a cyclamen City belonging to hiro838 in the May-June Purchases thread – this bag is absolutely picture-perfect and wonderful for summer. You will find lots more reveals in this thread; our Balenciaga gals have been very busy this summer!
---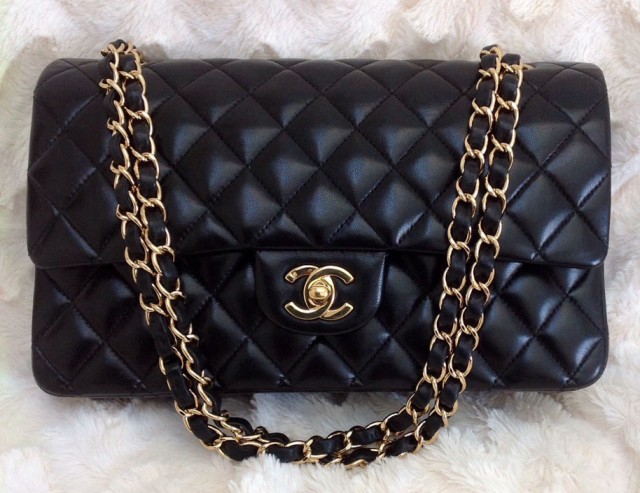 In Chanel, coxswain celebrated a very special move with a new Reissue that will definitely come in handy. We join the rest of her Chanel friends in thanking her husband for his service, and sharing her happiness at returning to their home state after a long absence. And of course, what a great new bag!
We also spotted this quintessential Classic Flap in luscious lambskin that bagloverny added to her collection; this iconic bag will surely be a wardrobe staple and, well, we want it (but we haven't gotten a ticket off Ban Island yet)! And, heads up, the Pre-Summer Sale thread just started, and we are sure this will be a hot destination full of wonderful reveals and cannot wait to check back.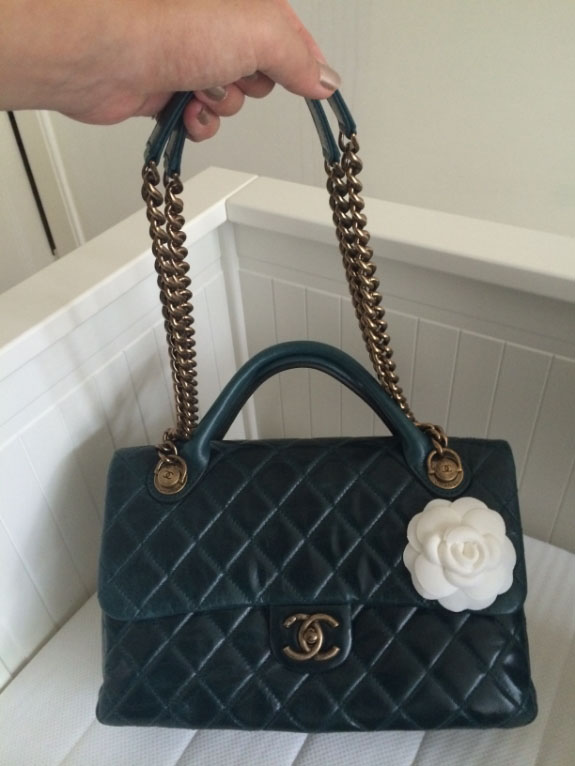 On our way out of Chanel, we spotted helenhandbag's Amsterdam reveal of a spectacular new bag called Castle Rock and had to share. You can read all about it here, and generous helen has also included codes if you are hoping to add this new bag to your collection.
Well, fans, that's our Roundup for this week – we sincerely thank you for joining us. Remember, all around the PurseForum, members are revealing bags, shoes and accessories, but that's just the beginning of what this wonderful forum has to offer. We hope you will take some time to explore and to make new friends; we have plenty of incredibly kind, generous and clever members in every nook and cranny of this amazing place. We will be back next week with more for you to sample, but meanwhile, have a wonderful weekend and a very happy week ahead!