Can someone please explain to me how I'm sitting here writing our WIMB feature for September? Summer, where did you go? You guys started off the summer strong, showing us all of your warm-weather adventures, which, of course, were accompanied by some seriously enviable carries! With so many bags and so little time, you guys make it really hard to choose a WIMB star each month.
This month Vivi at @bohegirl, a self-described bohemian girl, caught our eye with her stunning collection of bags and fun bag spills! While we love how her collection is full of Hermès, Chanel, Gucci and more, we are equally appreciative to spot some Furla, and we love her high-low posts—Zara slides plus a Céline bag equals a look we can get behind! We love featuring you guys and getting to know you all a bit better, so be sure to do like Vivi and tag us at @PurseBlog and #PurseBlogWIMB in your Instagram bag pics for a chance to be featured!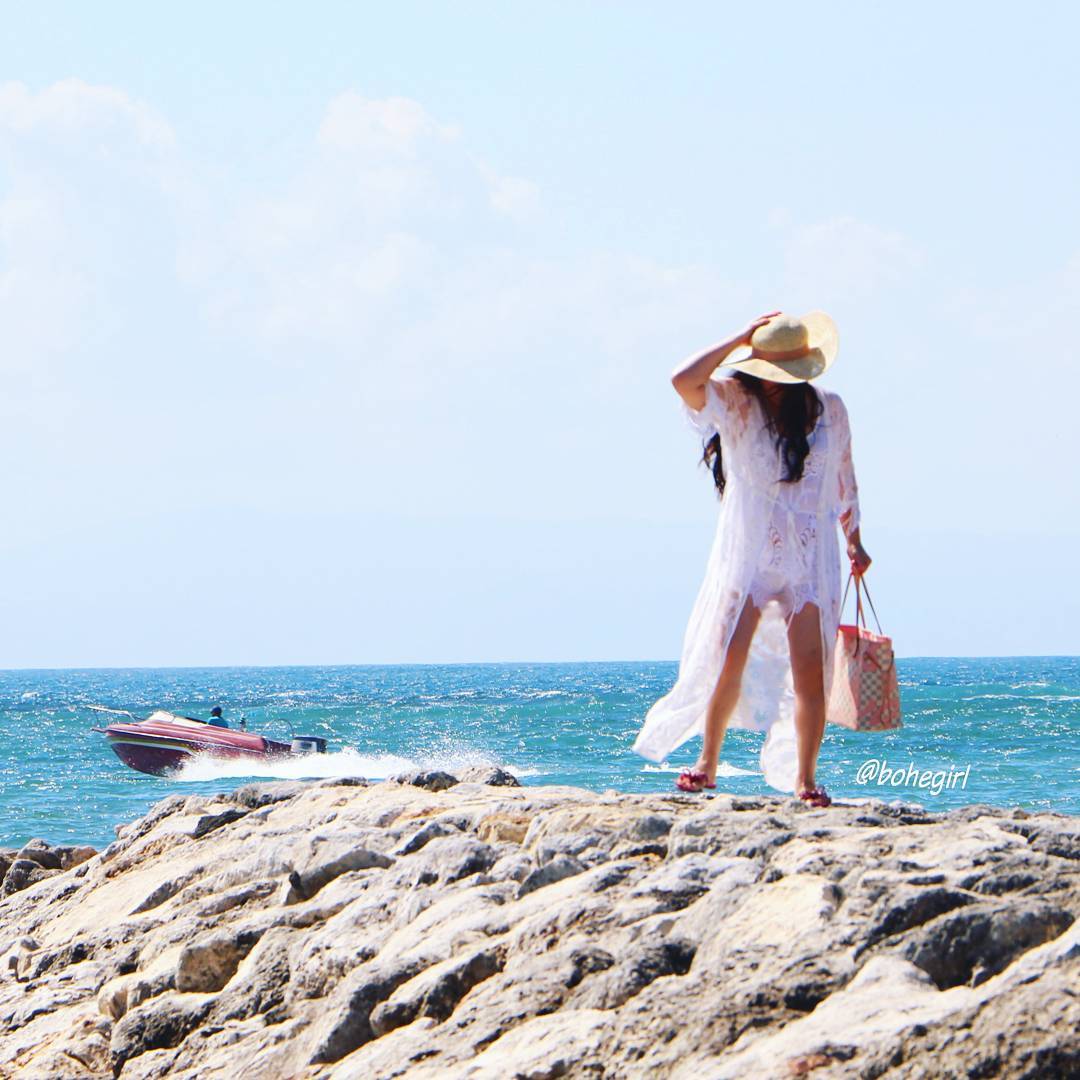 PurseBlog: Why do you love handbags?
Vivi: Ever since I got my first Louis Vuitton bag, I've had a new addiction. A handbag addiction, that is. For me, handbags complete my outfits and they boost my mood and confidence. Even just looking at my handbag collection gives me so much joy. Every time I get new handbags, my heart pounds so fast and I have the biggest smile on my face for days. I can't quite put it into words why, but bags make me happy. Very happy.
PB: What are 5 items you always have in your bag?
V: One: Louis Vuitton Zippy Compact Wallet in monogram, I rotate between Louis Vuitton full size wallet or Chanel Coin purse, or Chanel Mini O Case—depends on the bag size I am wearing.
Two: Chanel or Louis Vuitton Card Holder, they are so handy & convenient.
Three: Louis Vuitton Key Case for my keys/coins and some extra cards. It is amazing how much this little pouch can hold, I never leave home without it.
Four: My make up essentials: a Chanel or MAC powder for touchup during the day, blotting paper and few lippies—my faves are from Chanel, MAC or Tom Ford. When I am using a small/mini bag, I only carry one lipstick.
If I am using a bigger bag (at the moment I am into mini bags mostly), I put my make up in my Louis Vuitton Mini Pochette or Makeup Pouch in PM size.
Five: Sunnies!!
PB: What was your first designer bag, and how old were you when you got it? Why did you
want that bag?
V: Yellow Louis Vuitton Petit Noe in Epi leather!! I was around 17 or 18, I was on holiday in San Francisco, and I had been wanting a Louis Vuitton bag—any Louis Vuitton bag. I was young and clueless, I didn't know what I really wanted at the time. I read too many magazines with Louis Vuitton ads in them! Then one day I got into Neiman Marcus and I just picked the brightest color bag at the Louis Vuitton counter.
PB: If you had to carry one bag for the rest of your life, what would it be?
V: You know this is a very hard one for us bag addicts! But I now know what works for me and what I really love, so it would be a classic black Chanel quilted bag in medium size. It is a quite light and versatile bag, carries all my essentials without any problems, effortlessly takes me from day to night, and it suits casual and formal events too.
PB: What is the next bag you plan to get and why?
V: Hermès Constance 24 in Etoupe with PHW or RGHW, I love structured bags with long straps, and Constance seems perfect. Or a red Chanel in medium size, because it is a classic and I know I will never get rid of it. Or a red Gucci Marmont in the small size. While I am in the middle of downsizing my bags to "classics and timeless" only, sometimes I can't resist trendy bags such as the Gucci Marmont, and I truly wish they will stay forever like Chanel or Hermes. Then again, I change my mind all the time, and any other bags could happen.
PB: Is the inside of your bag typically neat and tidy or a mess?
V: Always tidy! Even the inside of my wallet is always tidy. I arrange the bills from the biggest to smallest, no matter where I am or whatever happens. You will never see bills or receipts floating around my bags. Everything has its pouch. I am a bit OCD. Maybe too much, I can't help it.
1 / 10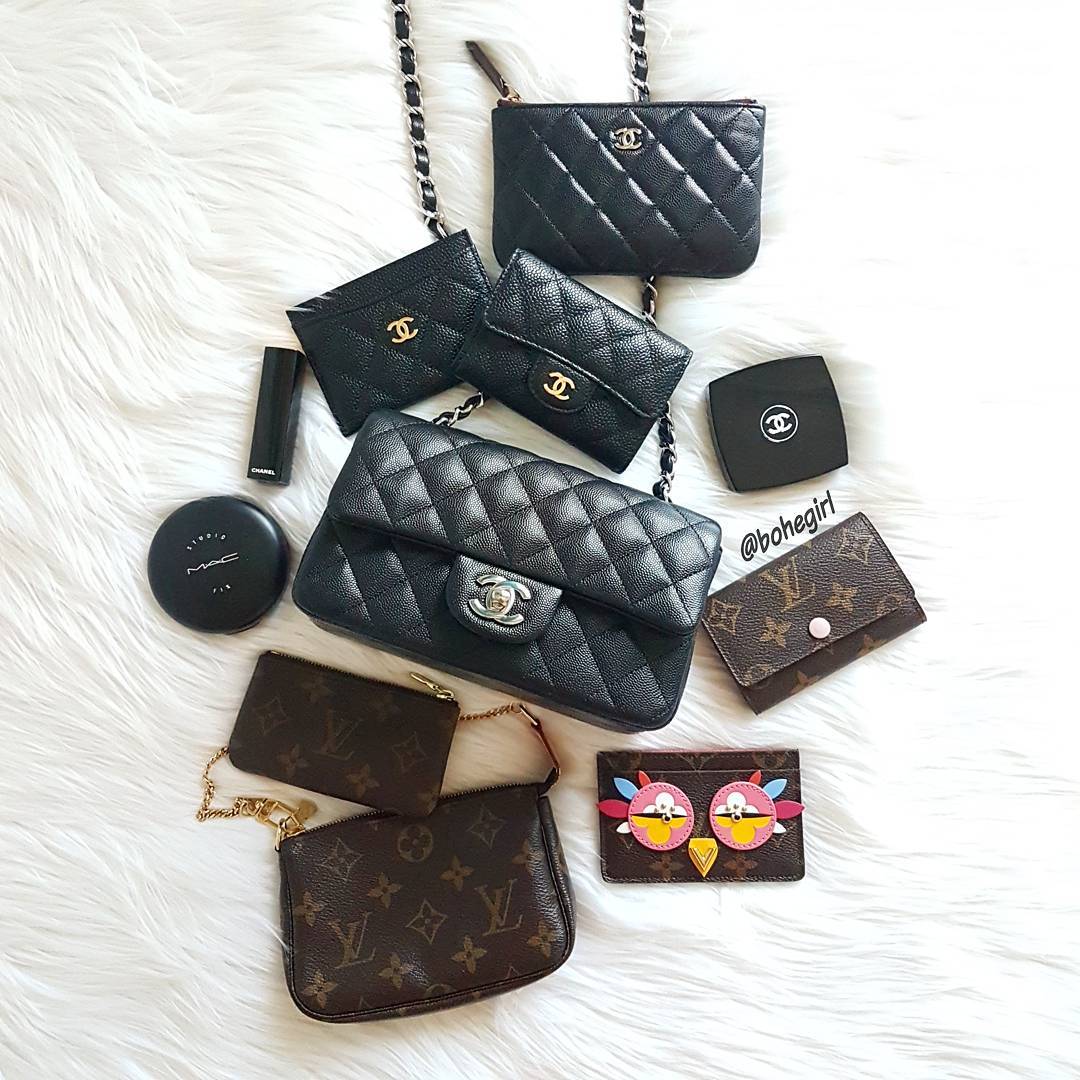 2 / 10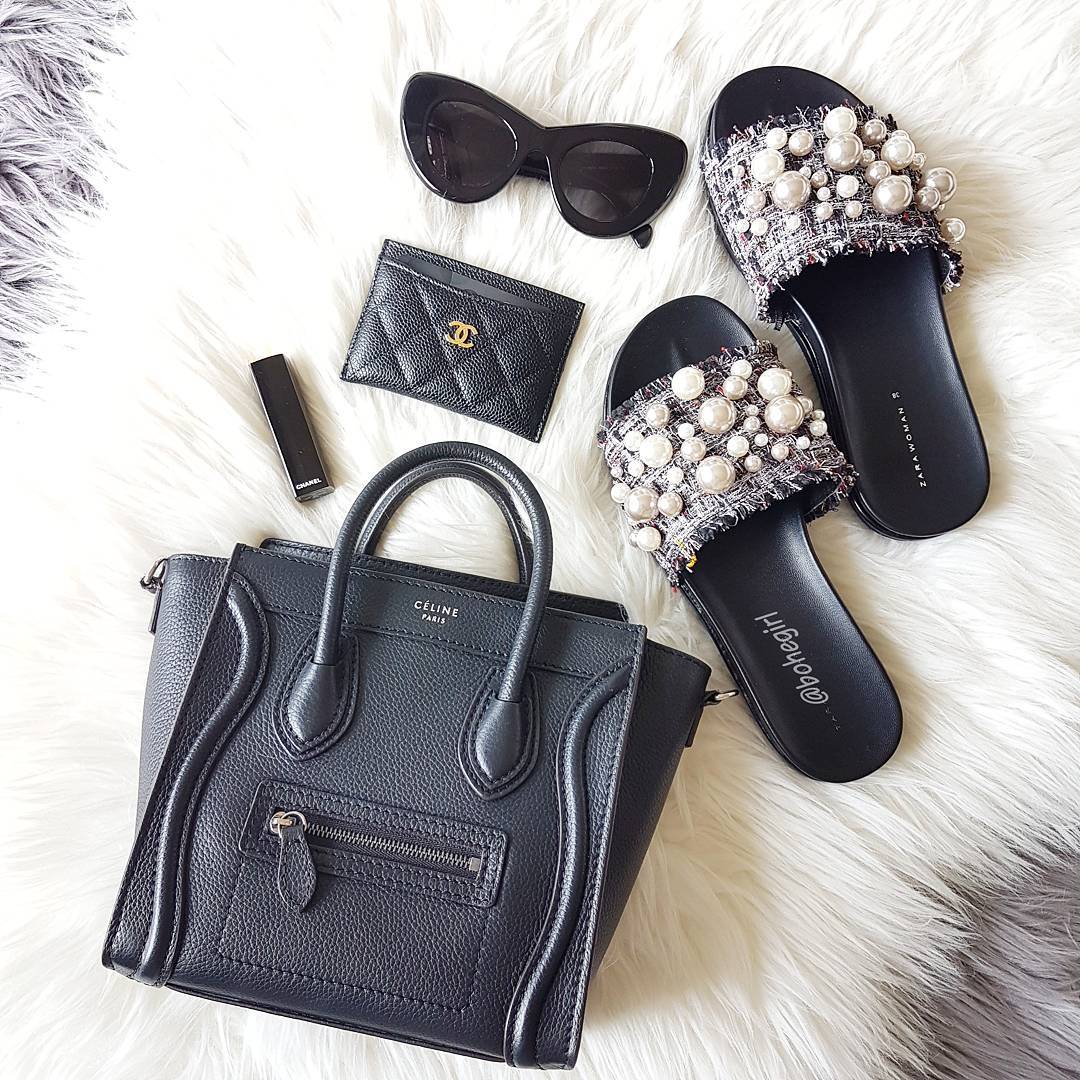 3 / 10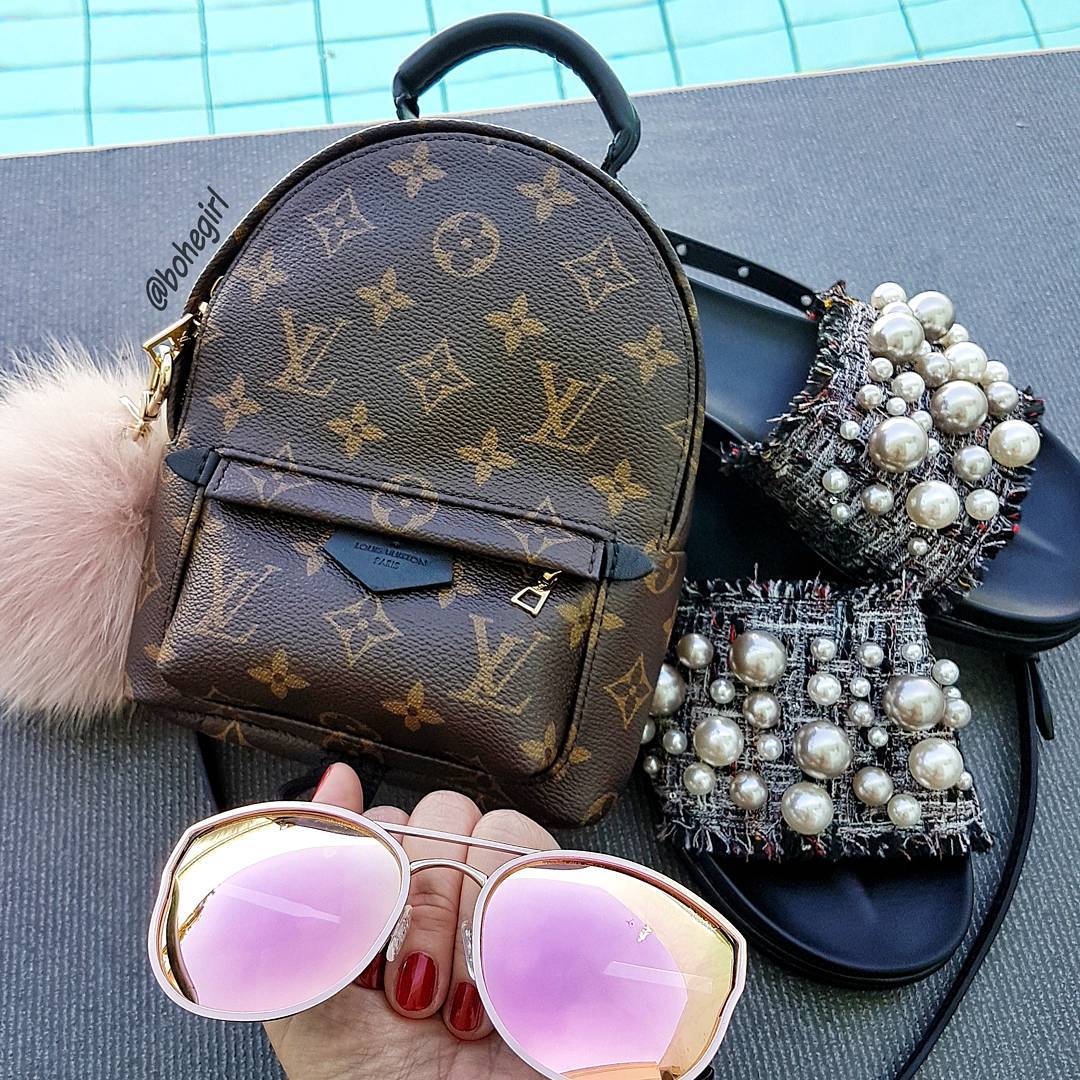 4 / 10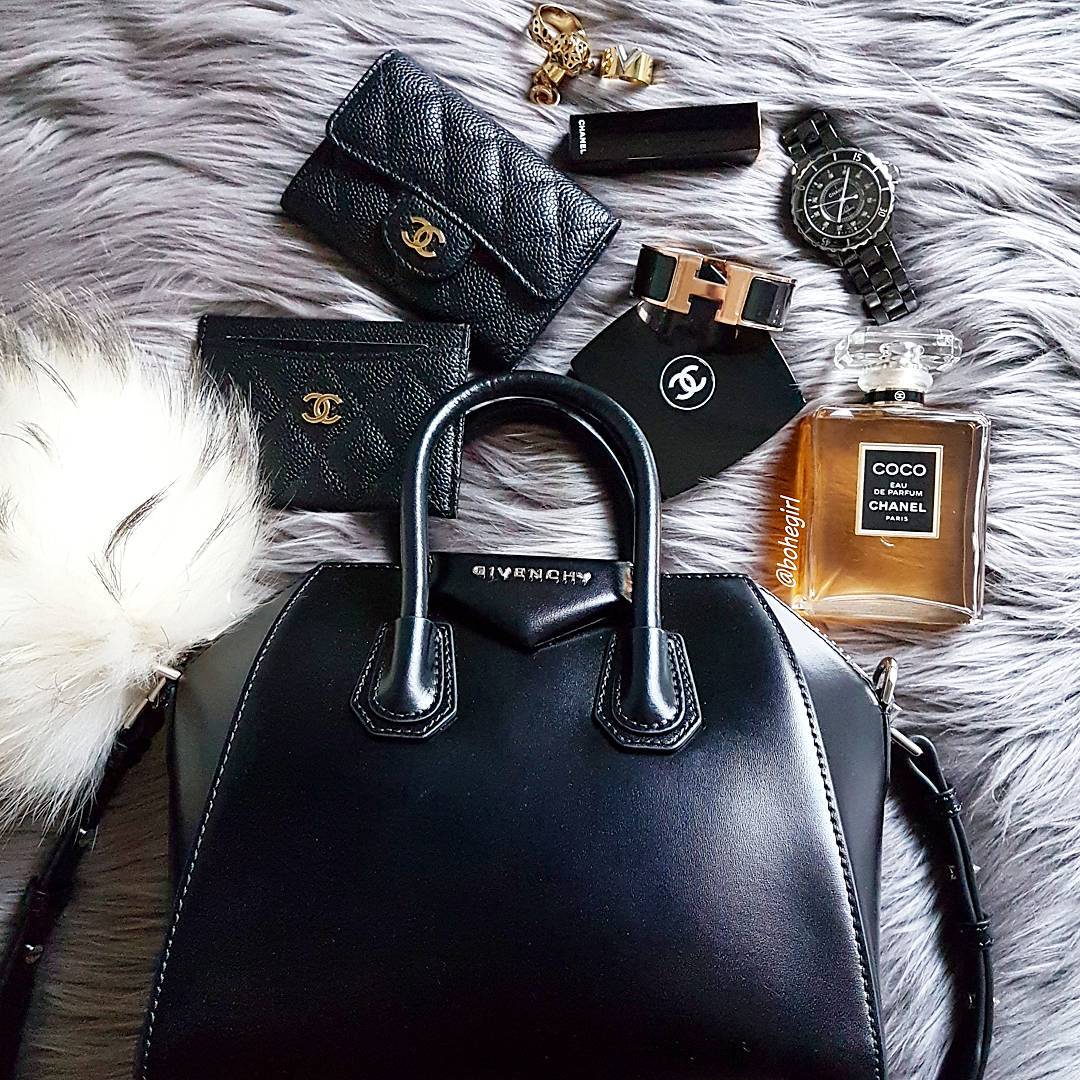 5 / 10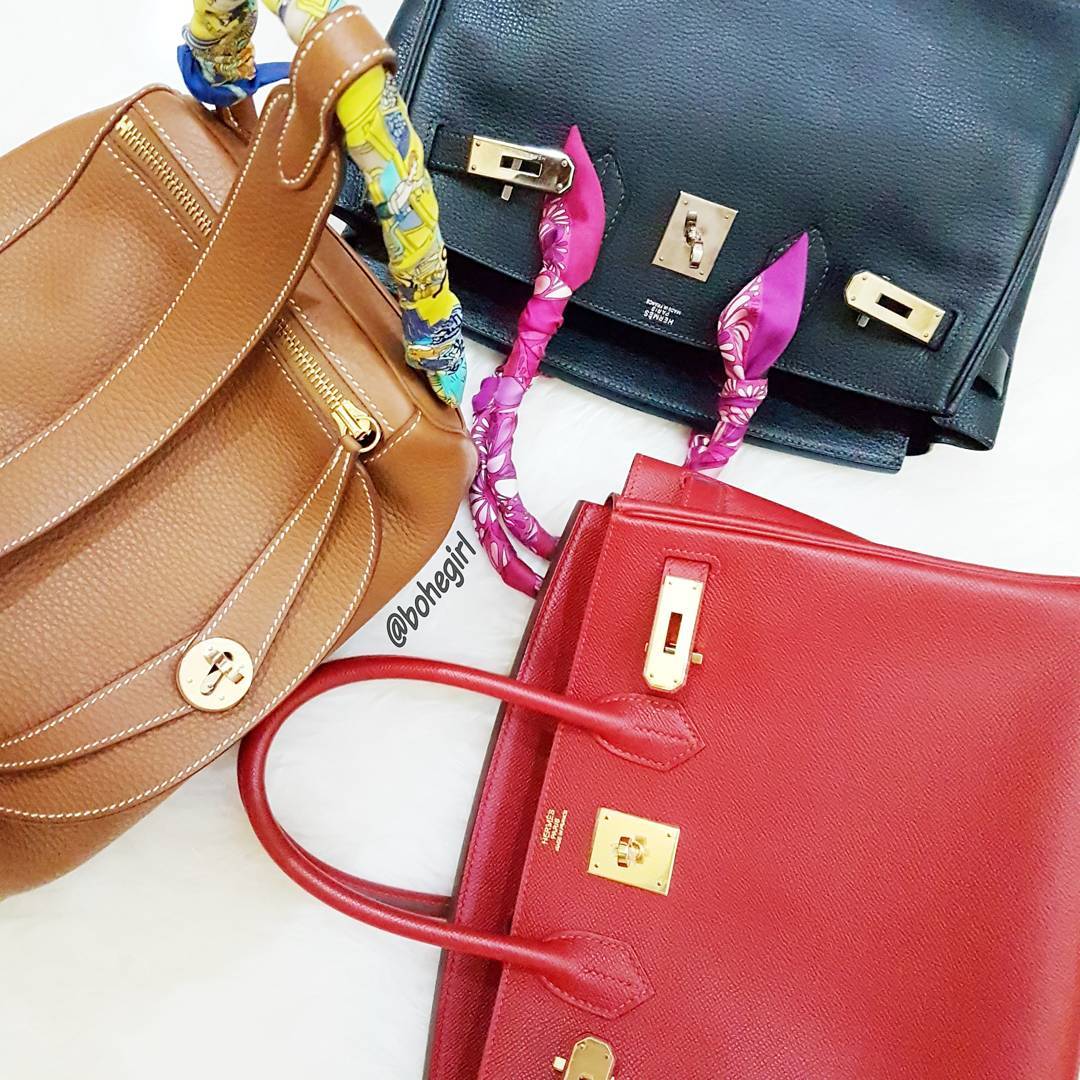 6 / 10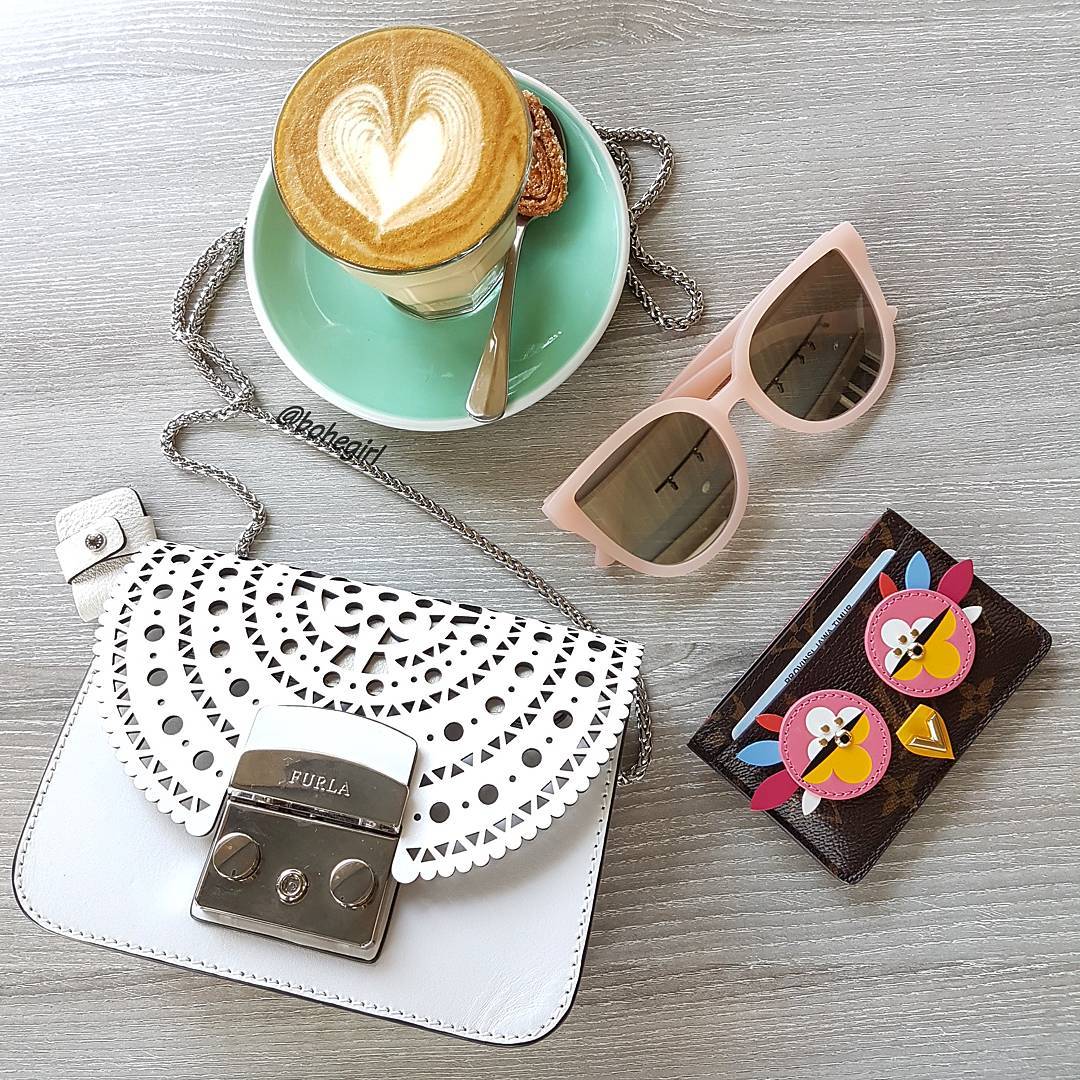 7 / 10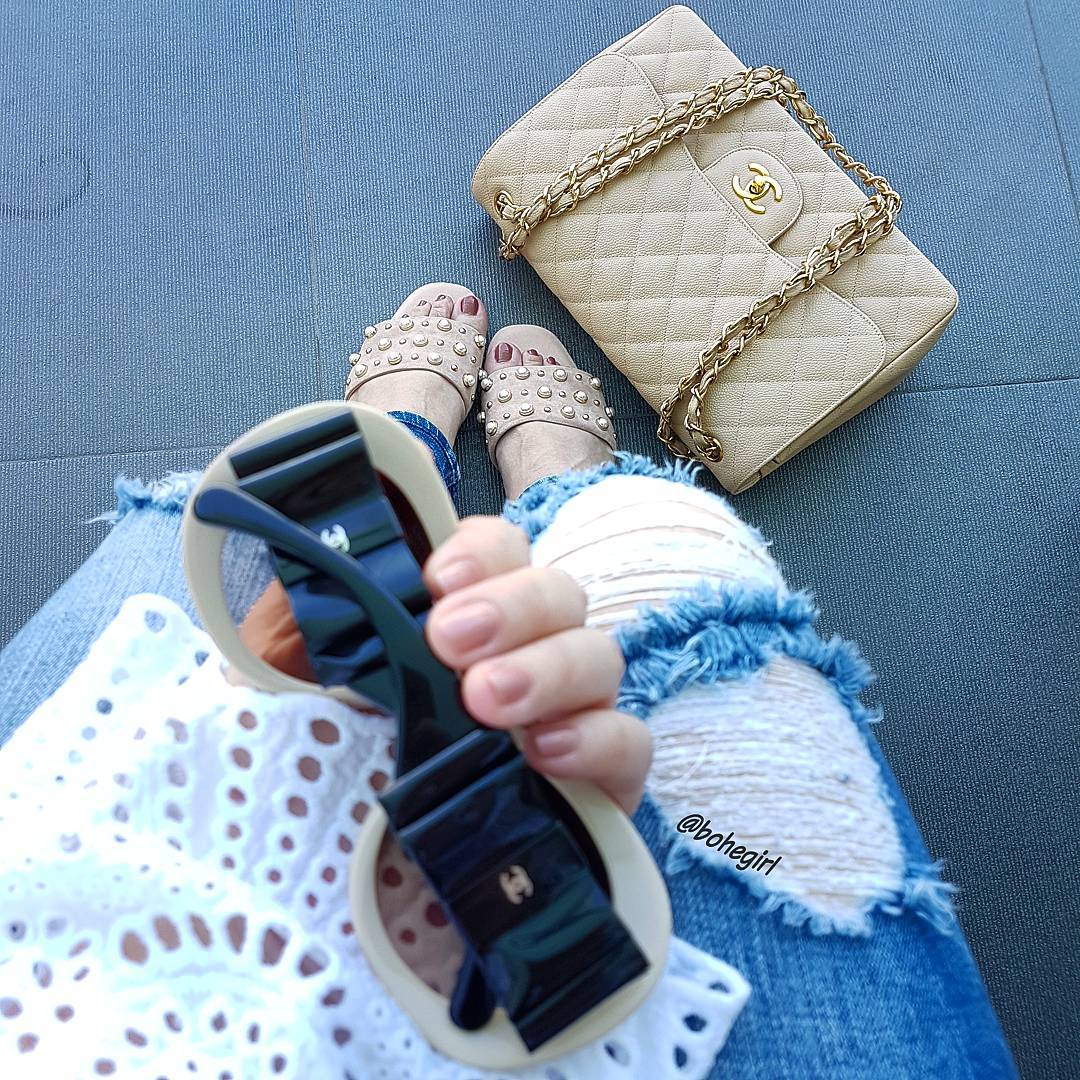 8 / 10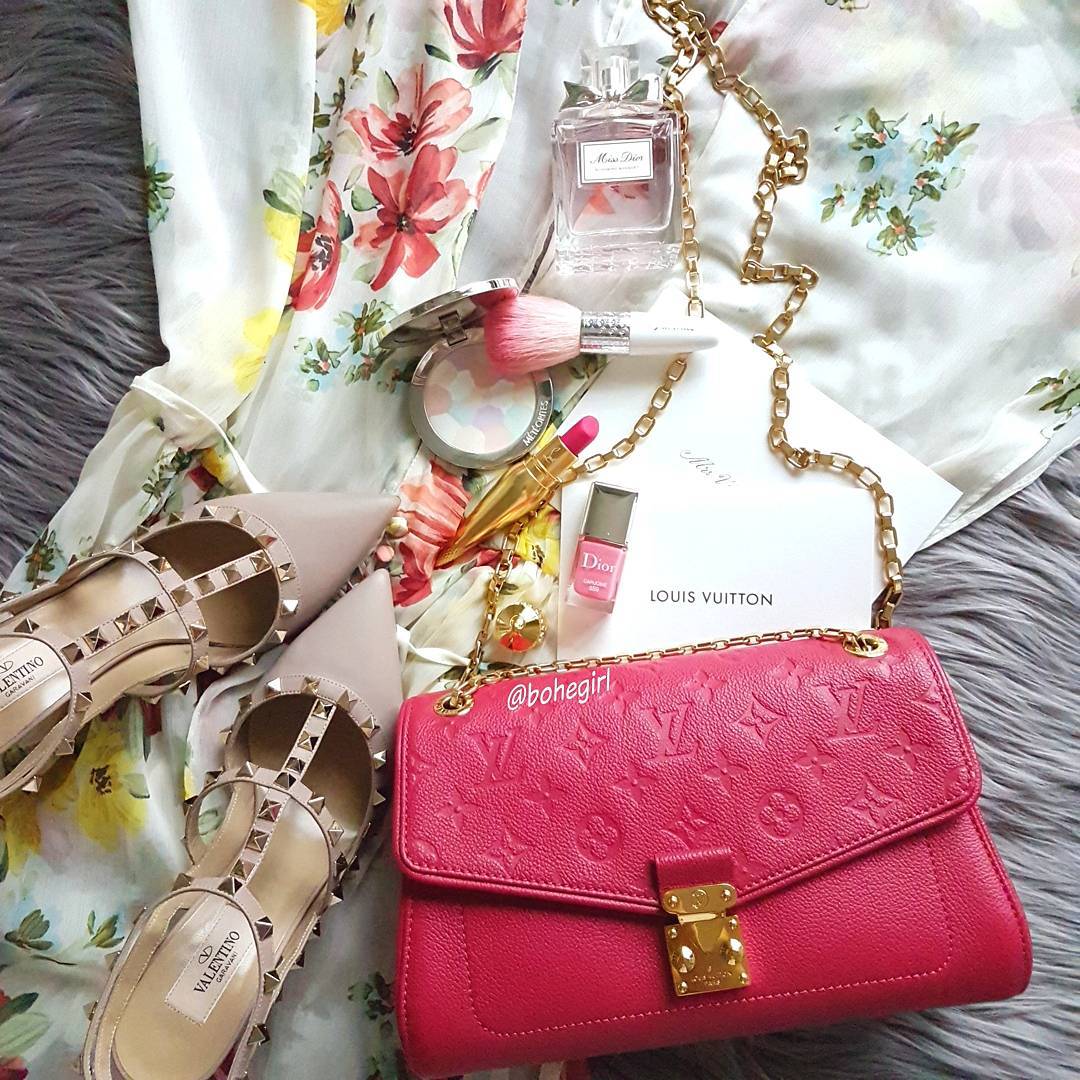 9 / 10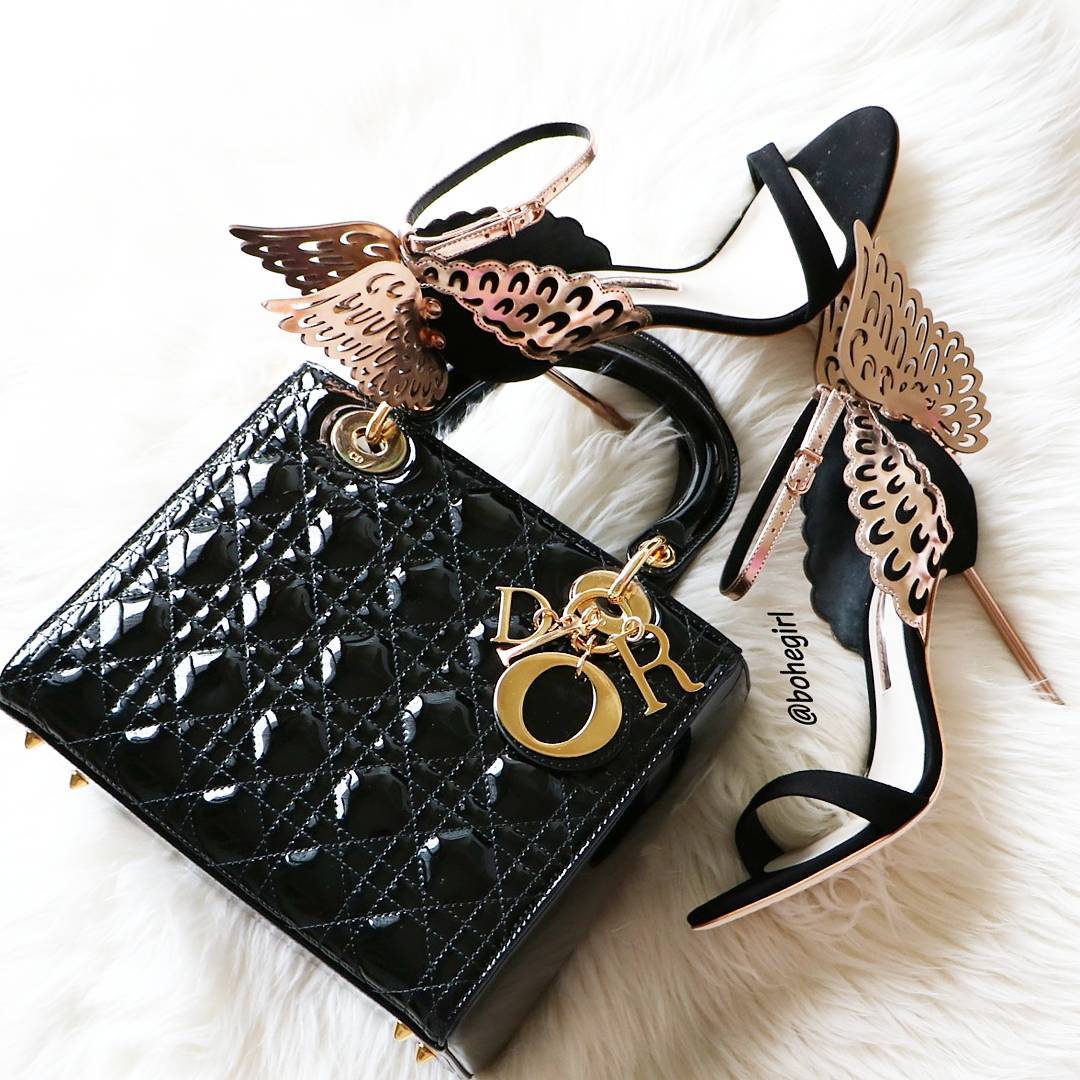 10 / 10