[poll id="76″]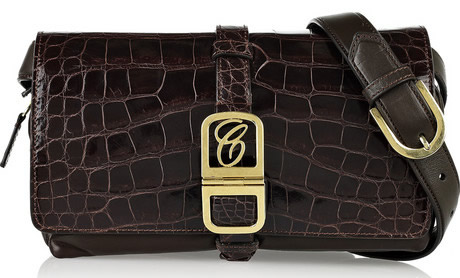 We are not accustomed to Chloe having a cursive C emblem on the front of their bags. Actually, so not accustomed to this that I had to not only do a double take but also a triple take to make sure this was the Chloe brand we know so well.
The rest of this bag is entirely simplistic, as an alligator shoulder bag should be. The Chloe Emma Alligator Shoulder Bag shows sleek and sophisticated dark brown alligator skin and golden hardware. It is the golden hardware that caught my eye which is where we see this new emblem Chloe is using. I must say, the accessories from Chloe the past few seasons have not been as strong as others. Available via NAP for £5,805.
What do you think of this bag?