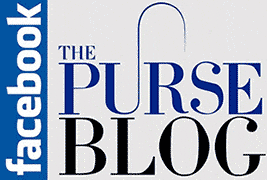 Recently, our Facebook Fan Page was named one of the Top Nine Facebook Pages for Fashion! We loved being recognized among some amazing other designers and brands. Our fan page is steadily growing and will continue to bring you the latest and greatest from the handbag world, including; upcoming sales and events, handbag discussions, photos, celebrity style, and exclusive giveaways.
We will be leaking information on our next fabulous giveaway on Facebook today before we announce it on PurseBlog. Make sure you fan us to learn a bit about the giveaway before the rest of the world!
Fan Purse Blog and Forum on Facebook NOW!