Fashion is, by necessity, concerned with the future, and it's an odd time to be contemplating the future. What lies ahead seems unclear at best, and there is particular flux when it comes to issues of gender and the environment. That first topic has always been one of the primary intellectual tentpoles in Miuccia Prada's design work, and for Fall 2018, her runway took a dark, artistic view of technology, gender and the way we'll live.
Prada has long used or references robots in its accessories, and this round of bags features them quite a bit, especially on a new range of structure flap shoulder bags. The drawings are crisp and simple, with strong color combinations; for bags with fun characters on them, they feel quite wearable. The collection also includes simple, colorful renderings of monkeys and dinosaurs, which work on two levels: they look fun and nostalgic when decoupled with the season's contemplation of environmental changes and how they might affect the future, but with that through-line in mind (the collection's clothing was all made from man-made materials), their inclusion seems a little more pointed.
Check out all the bags from Prada's runway below.
[Photos via Vogue Runway]
1 / 27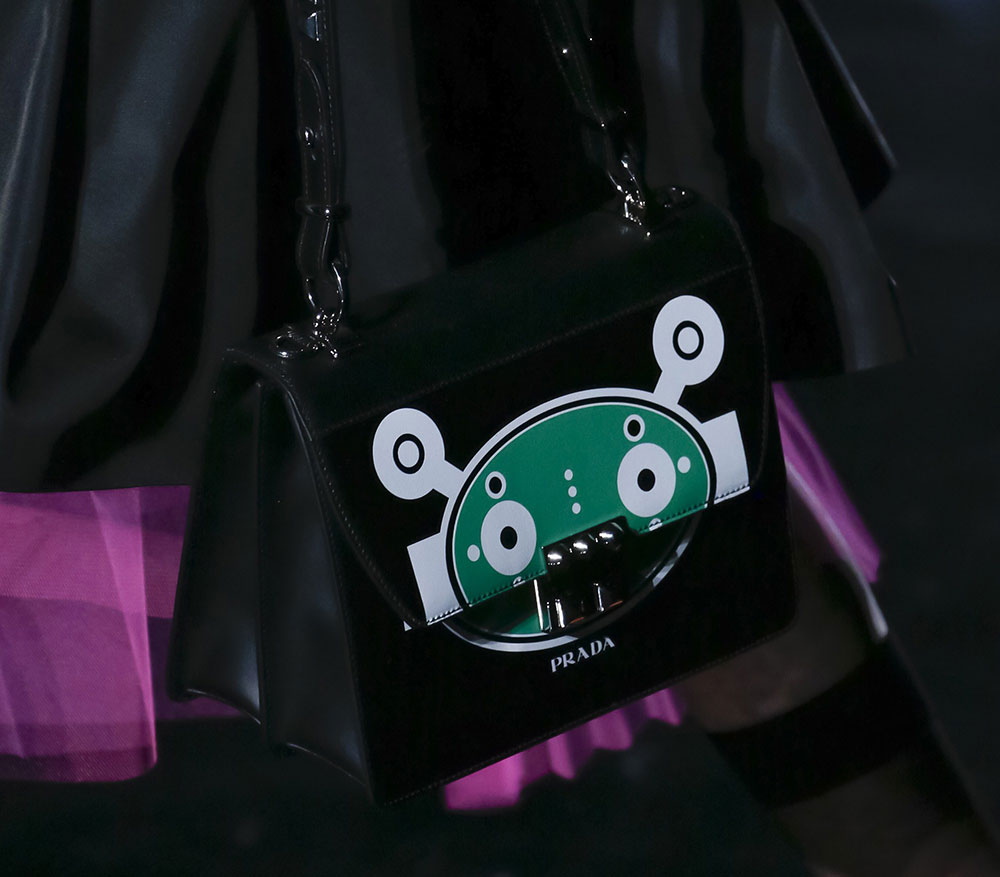 2 / 27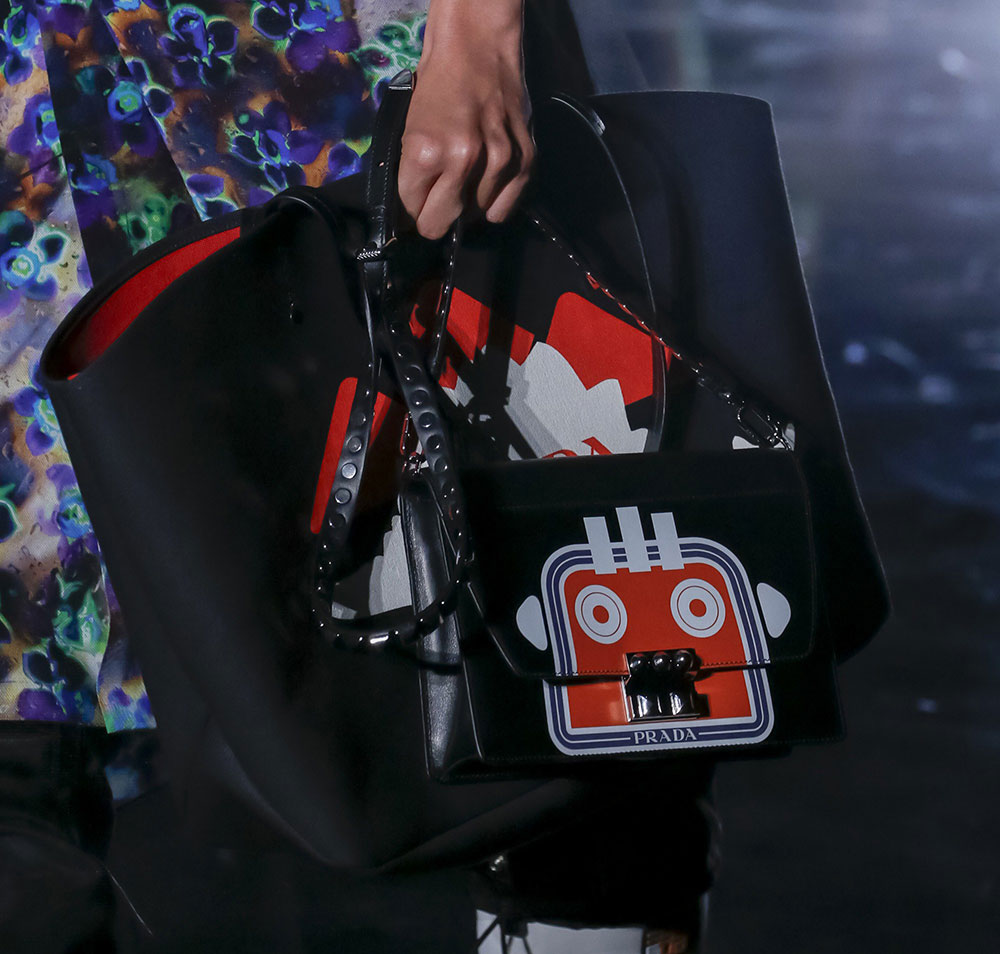 3 / 27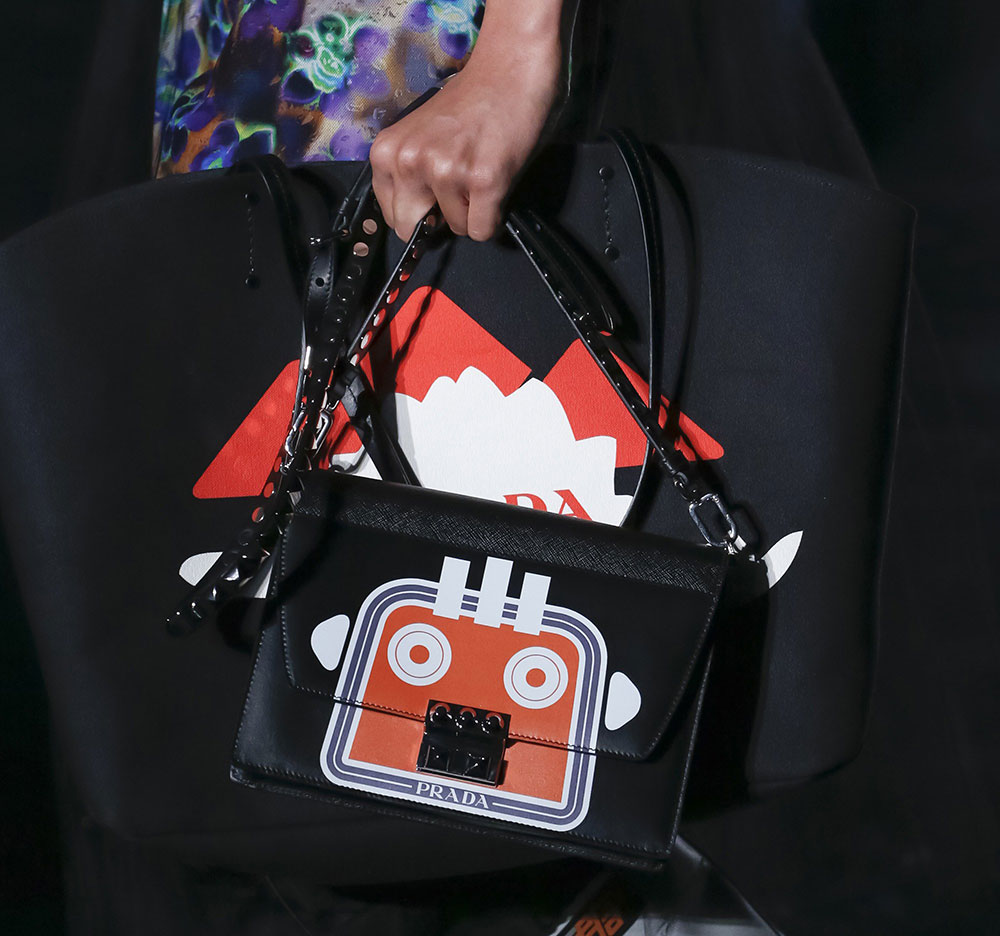 4 / 27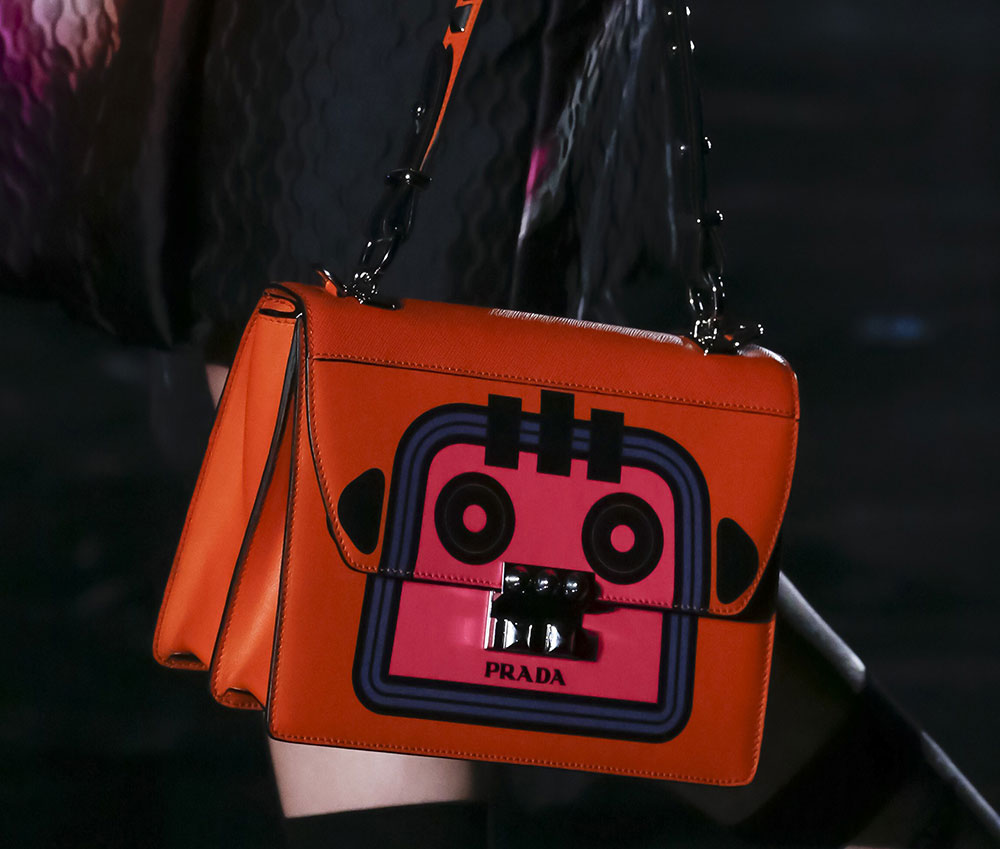 5 / 27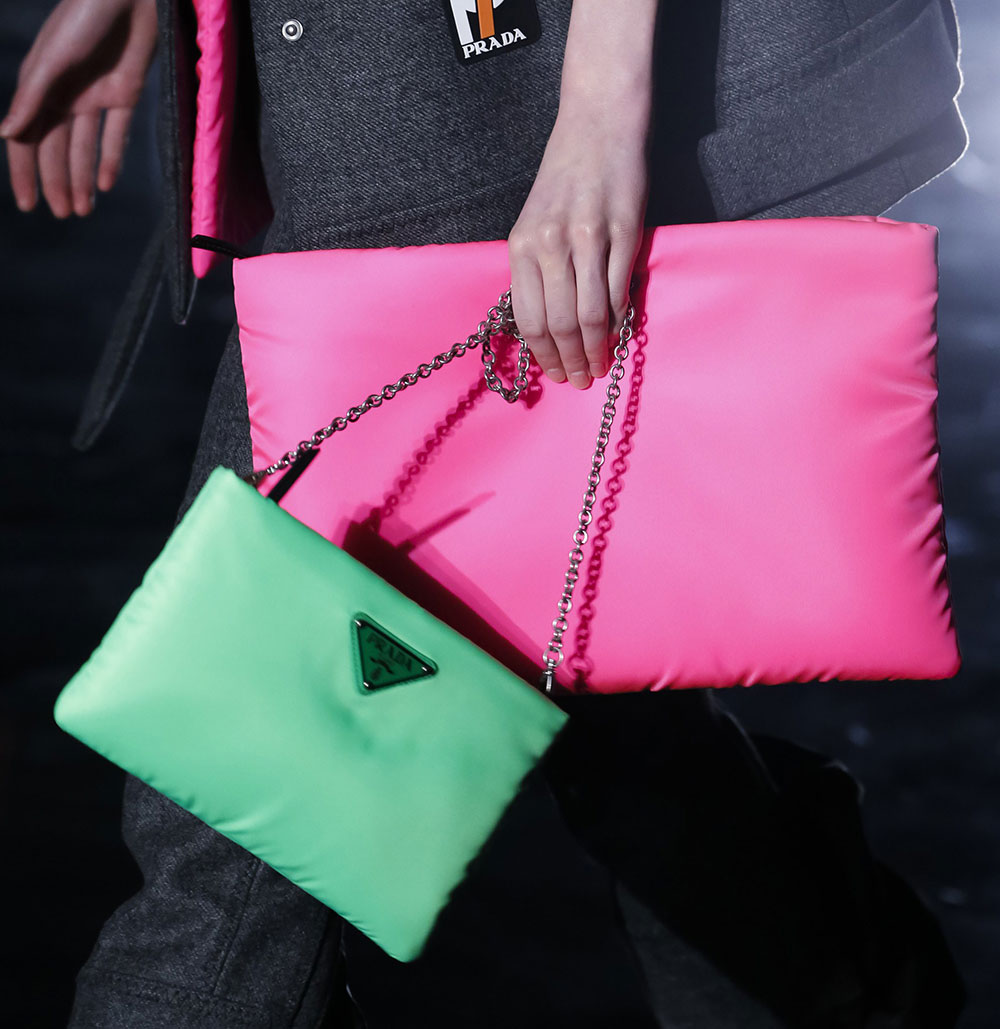 6 / 27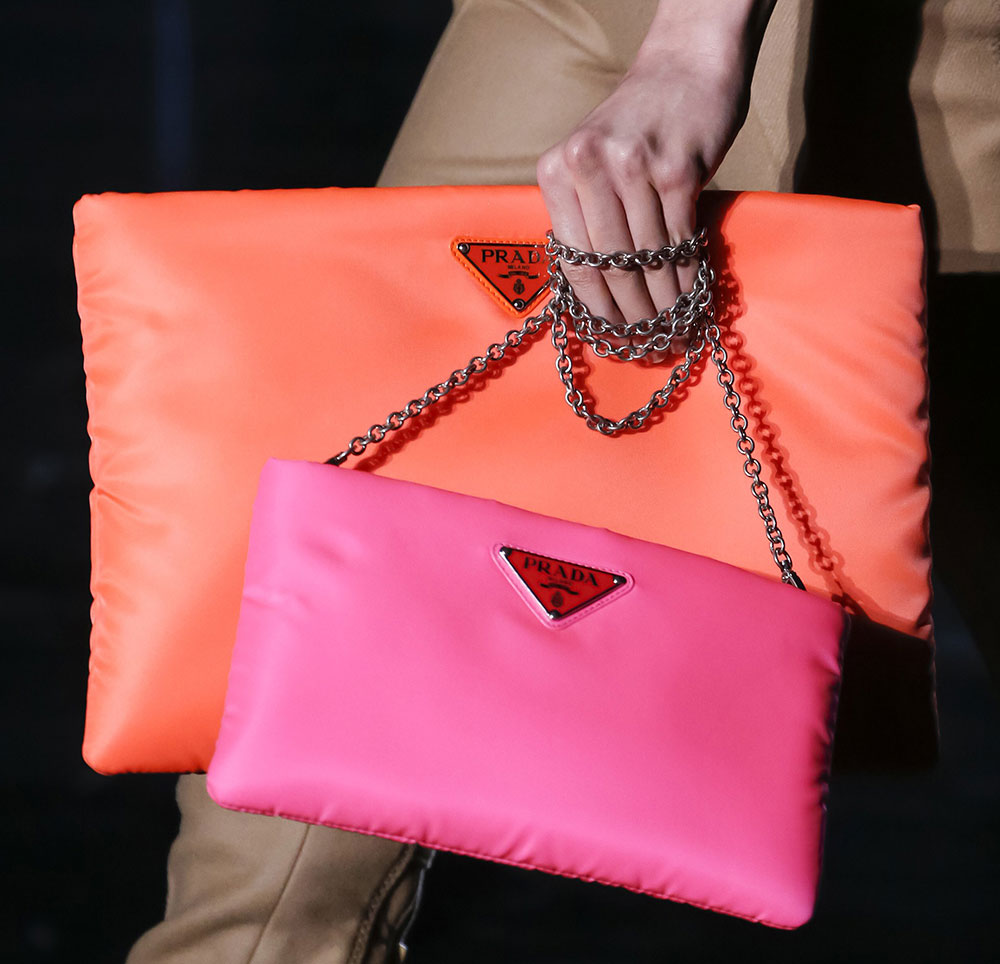 7 / 27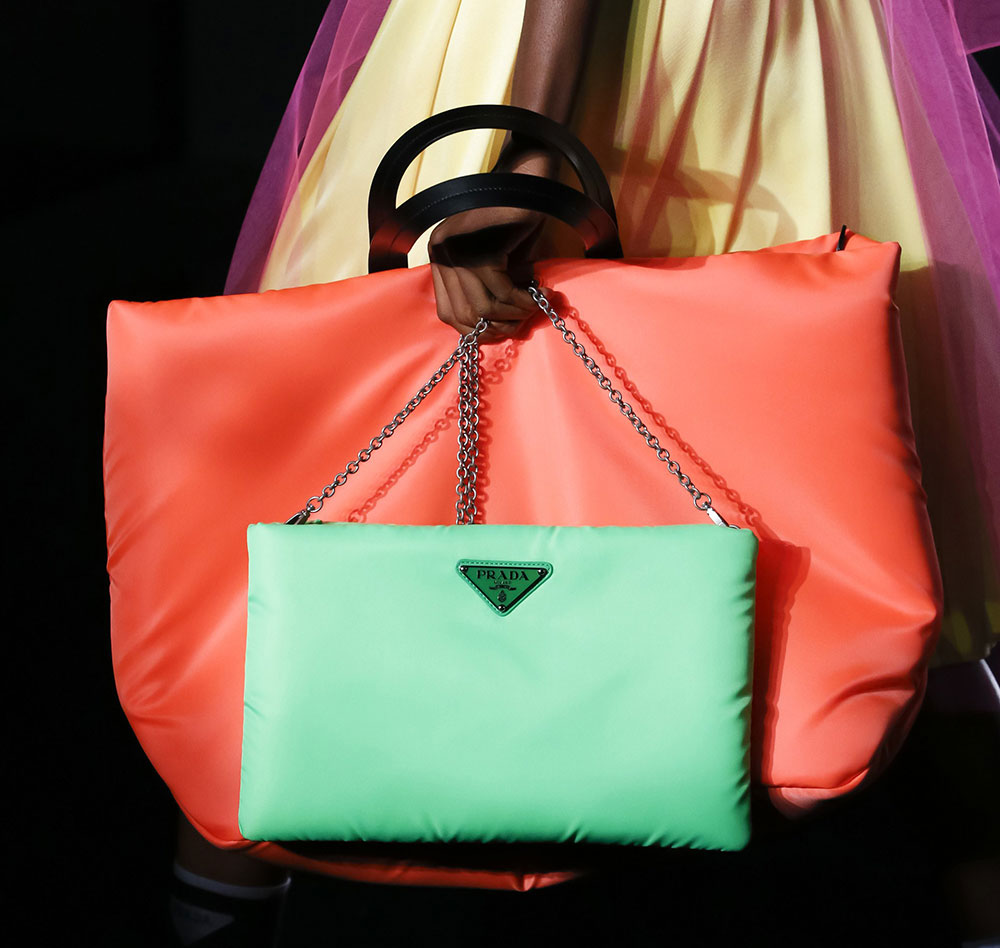 8 / 27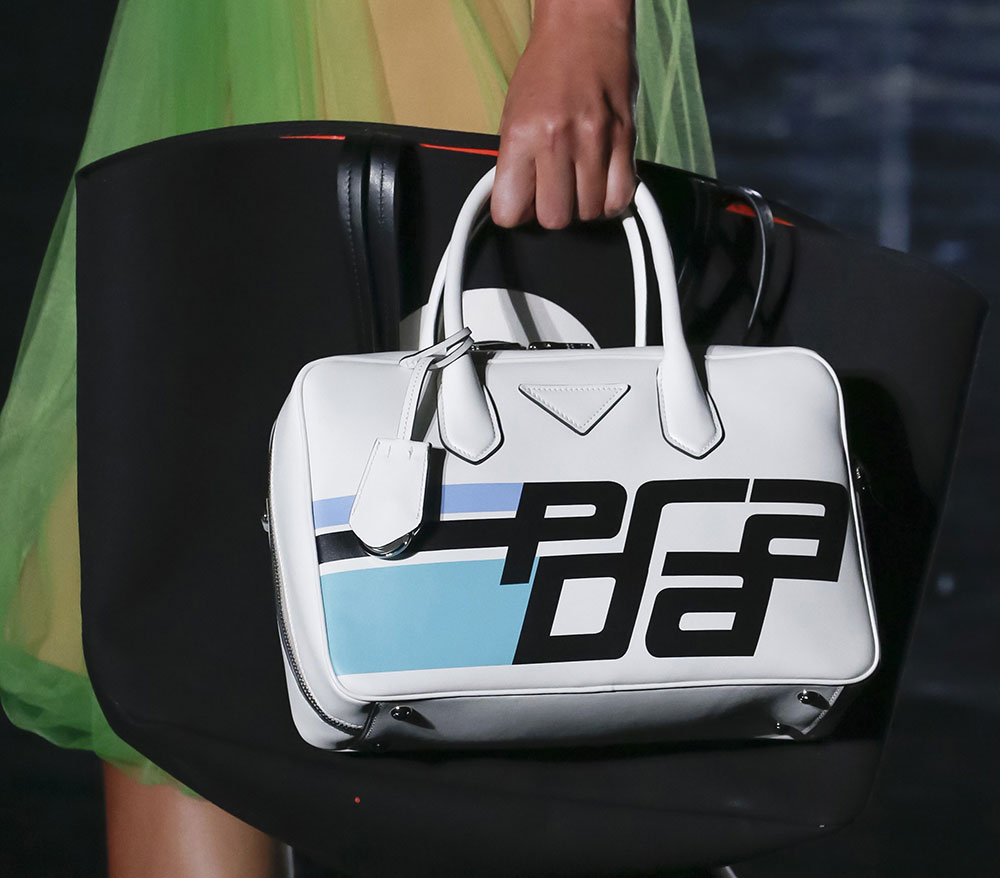 9 / 27
10 / 27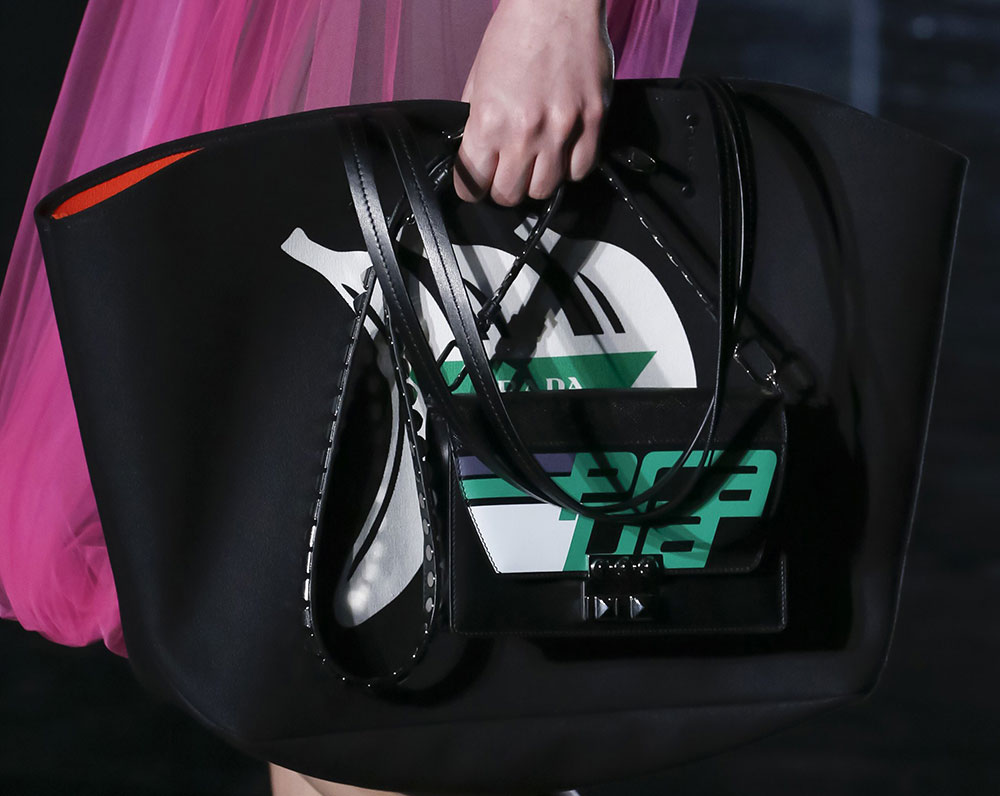 11 / 27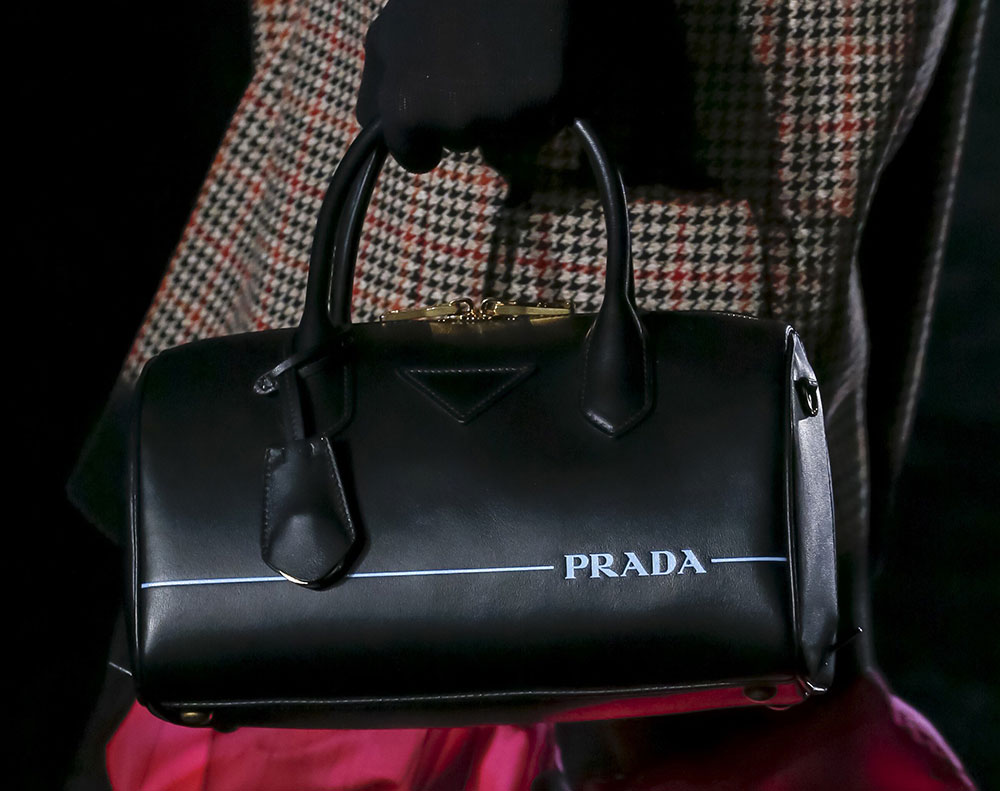 12 / 27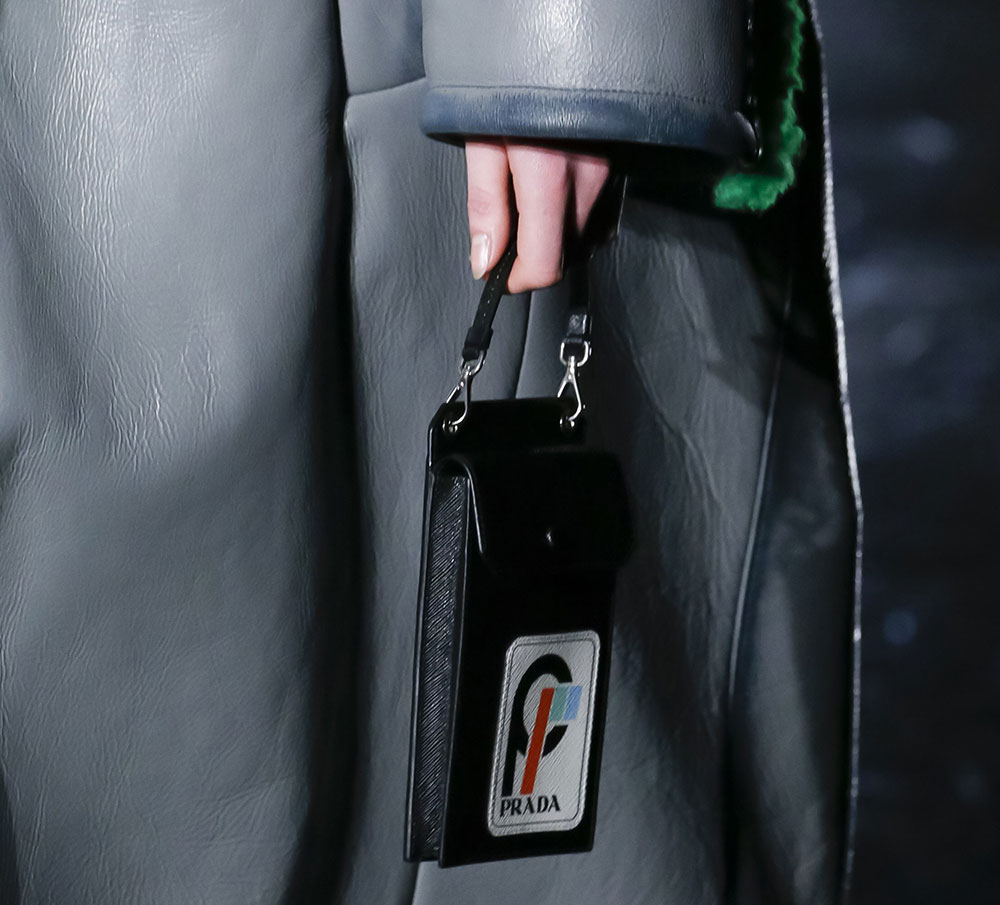 13 / 27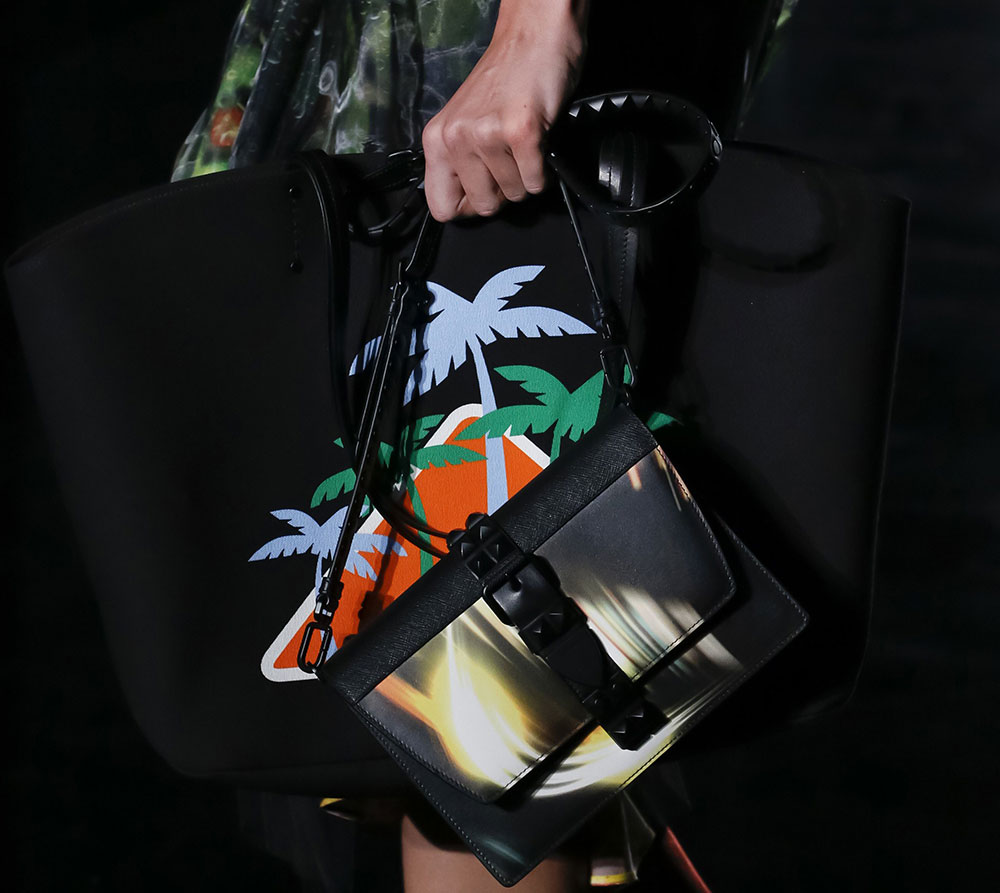 14 / 27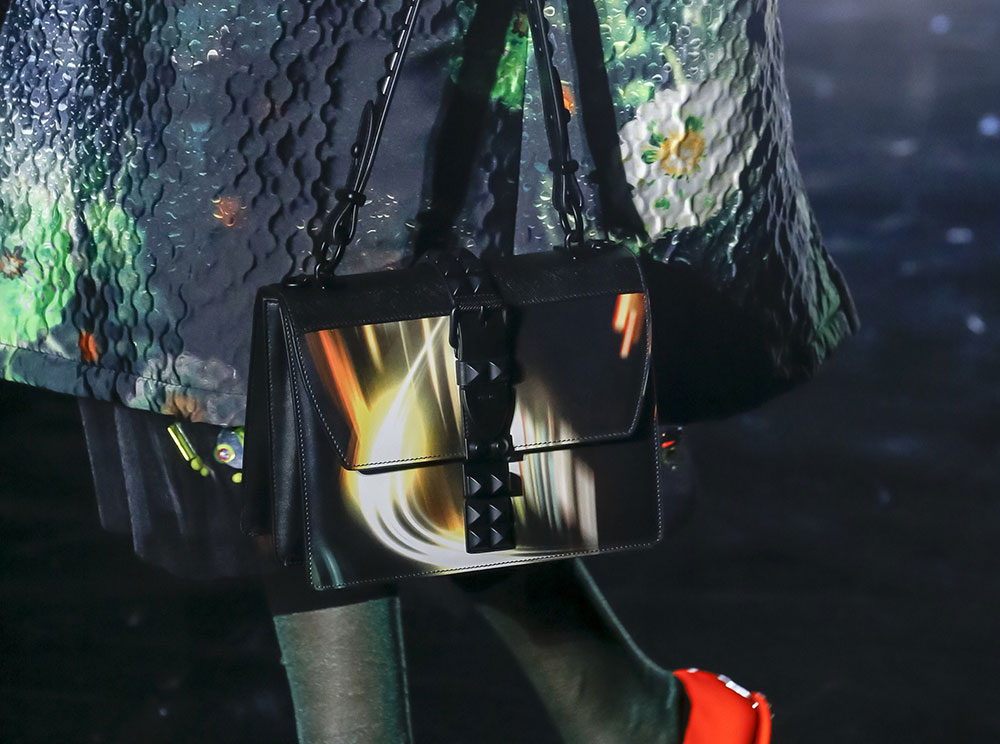 15 / 27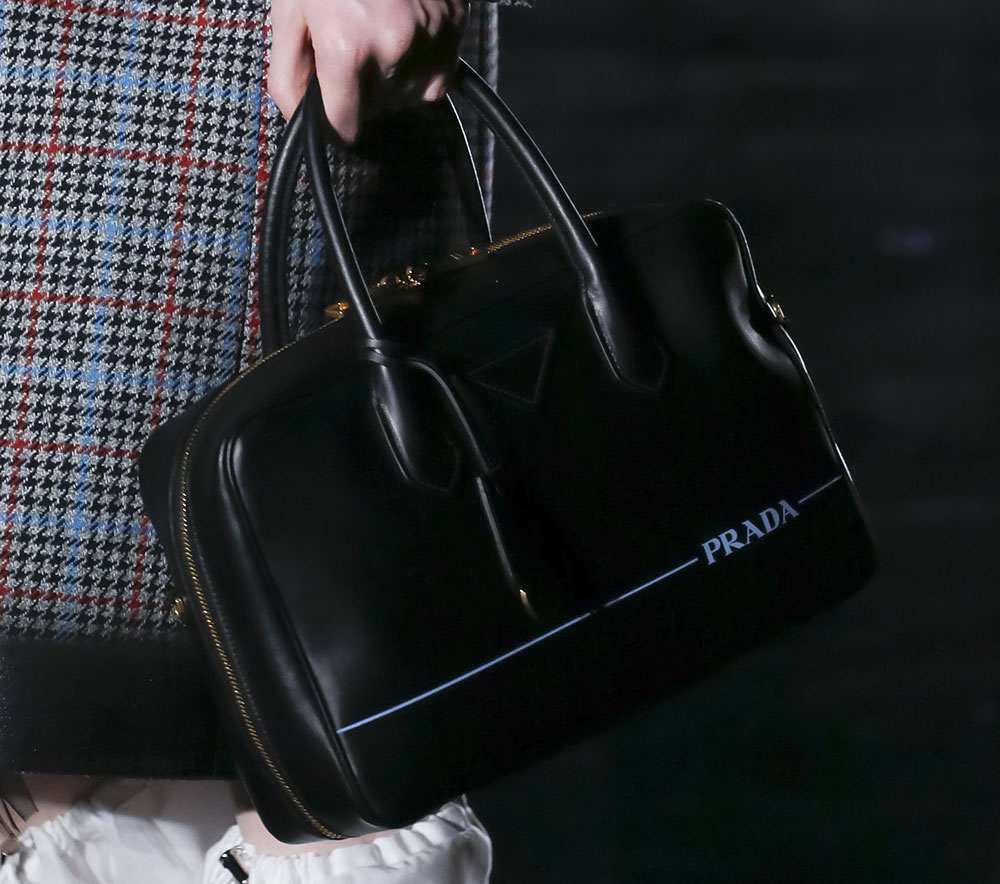 16 / 27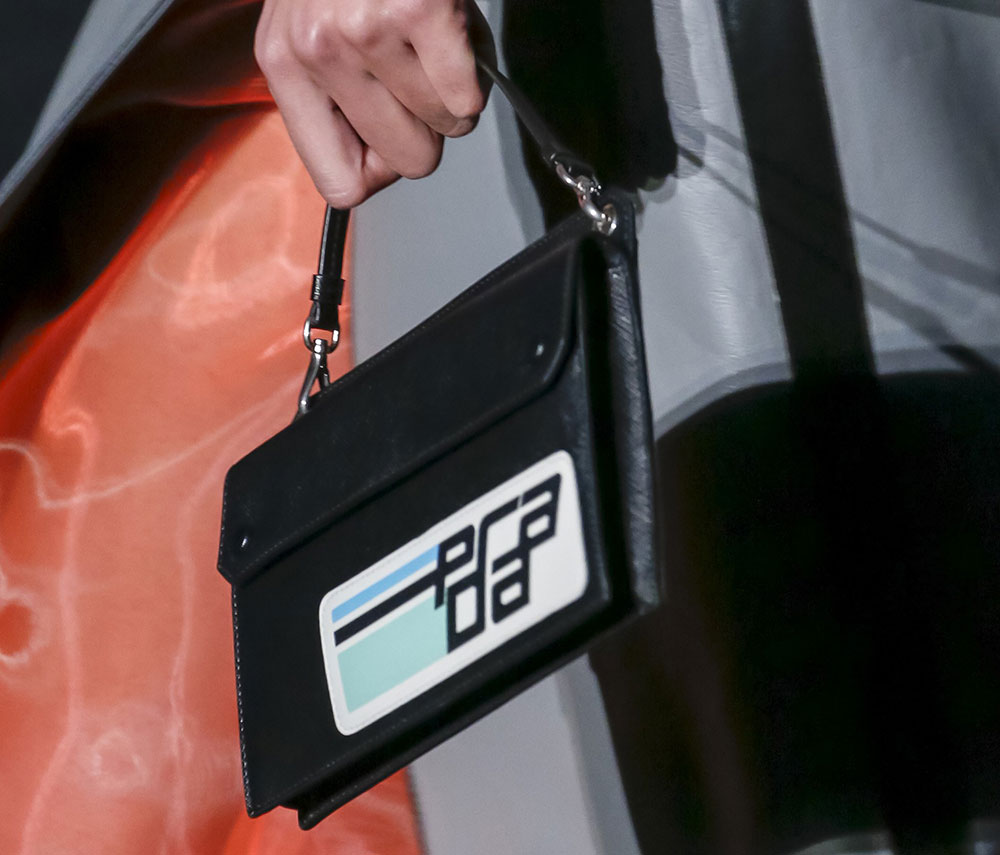 17 / 27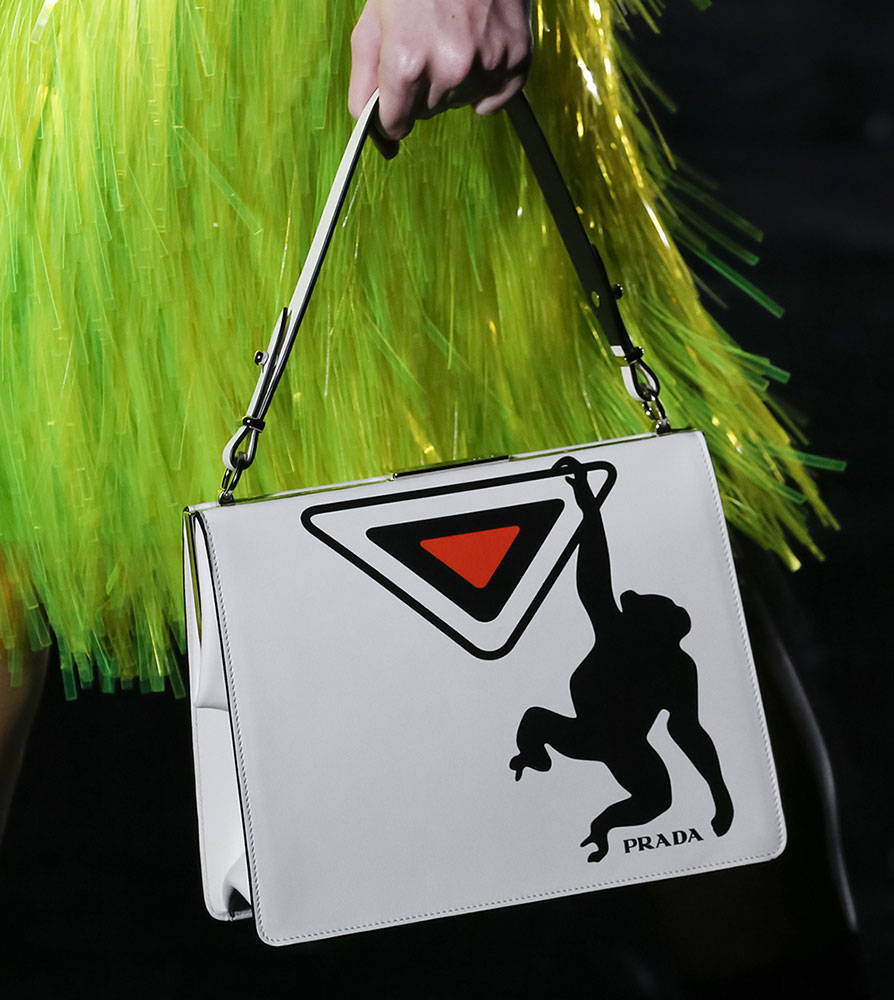 18 / 27
19 / 27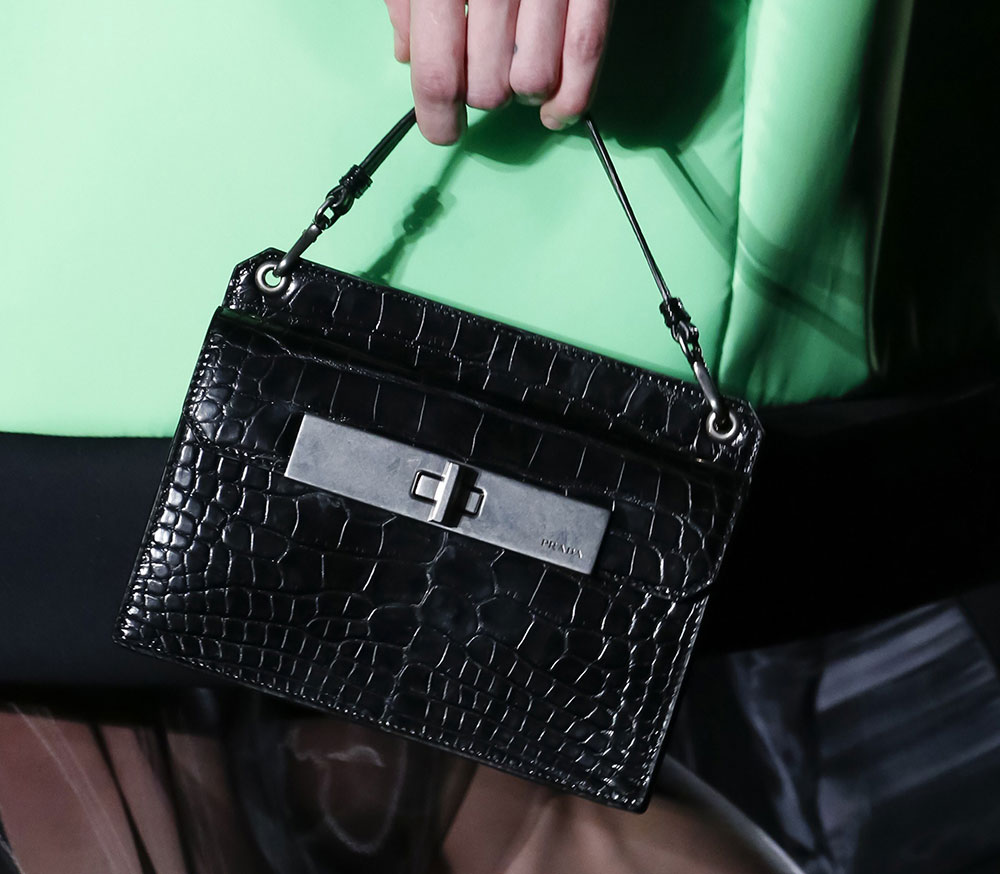 20 / 27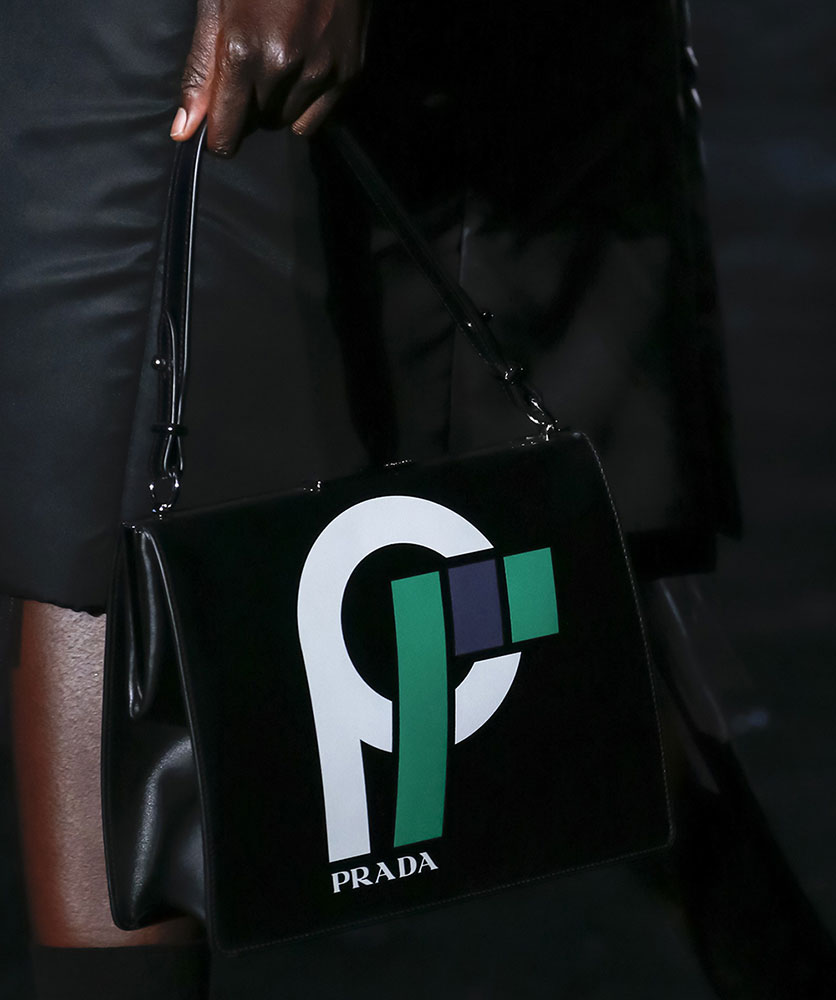 21 / 27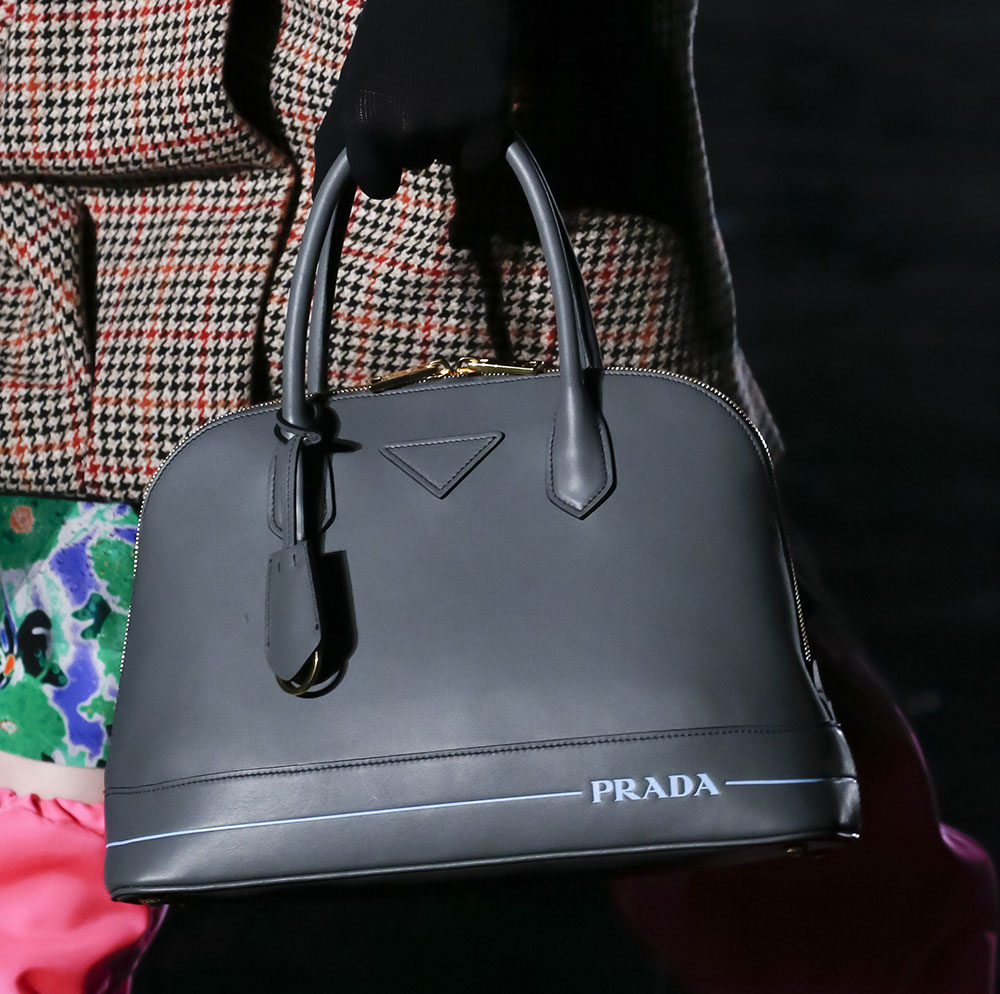 22 / 27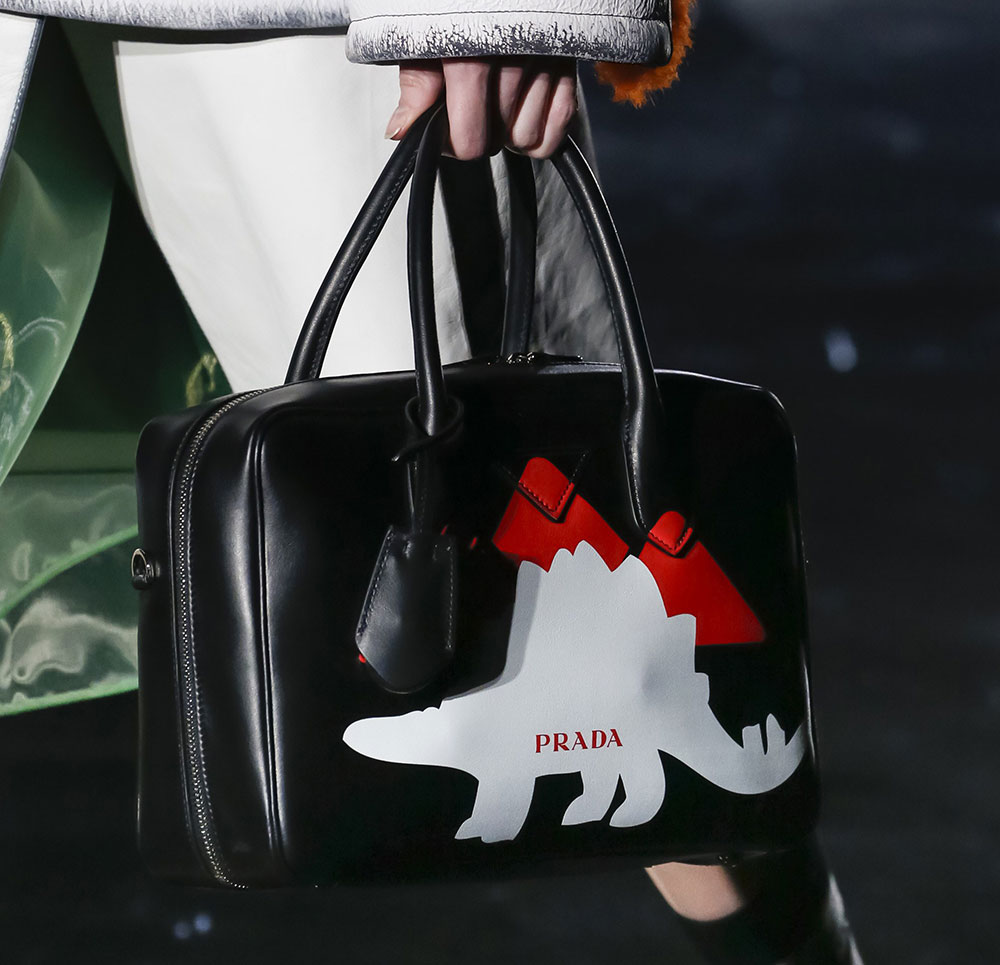 23 / 27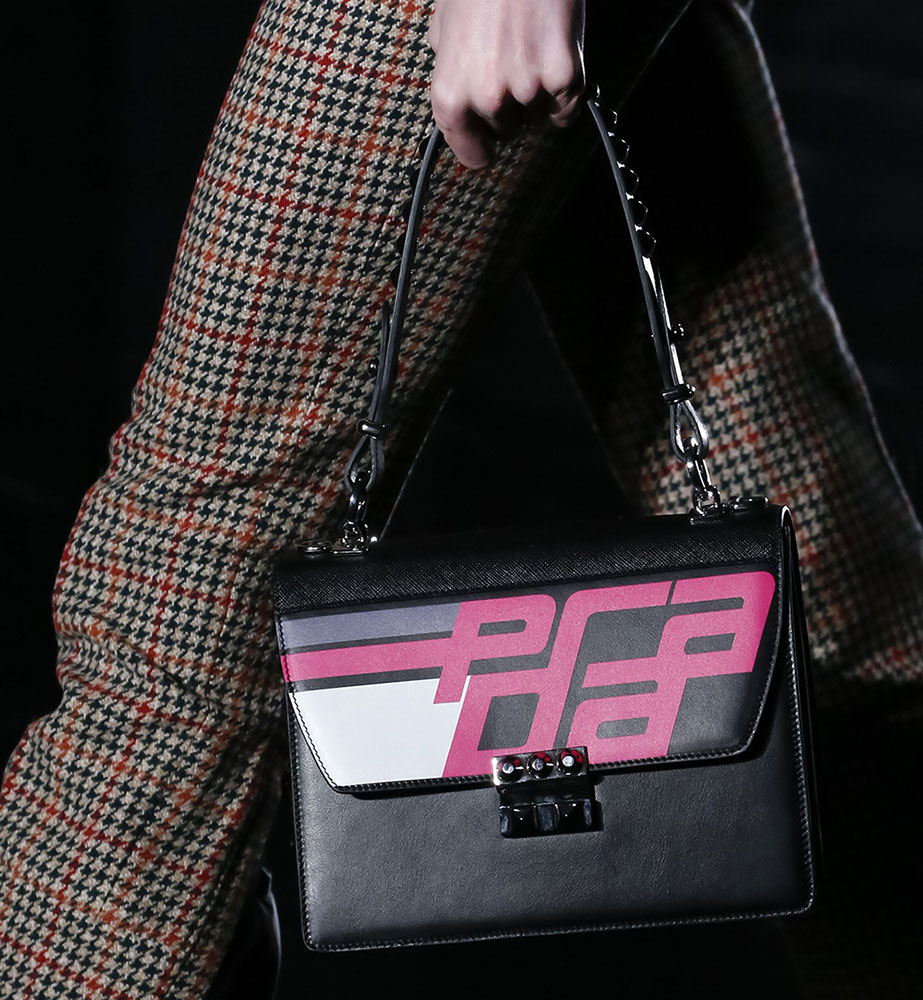 24 / 27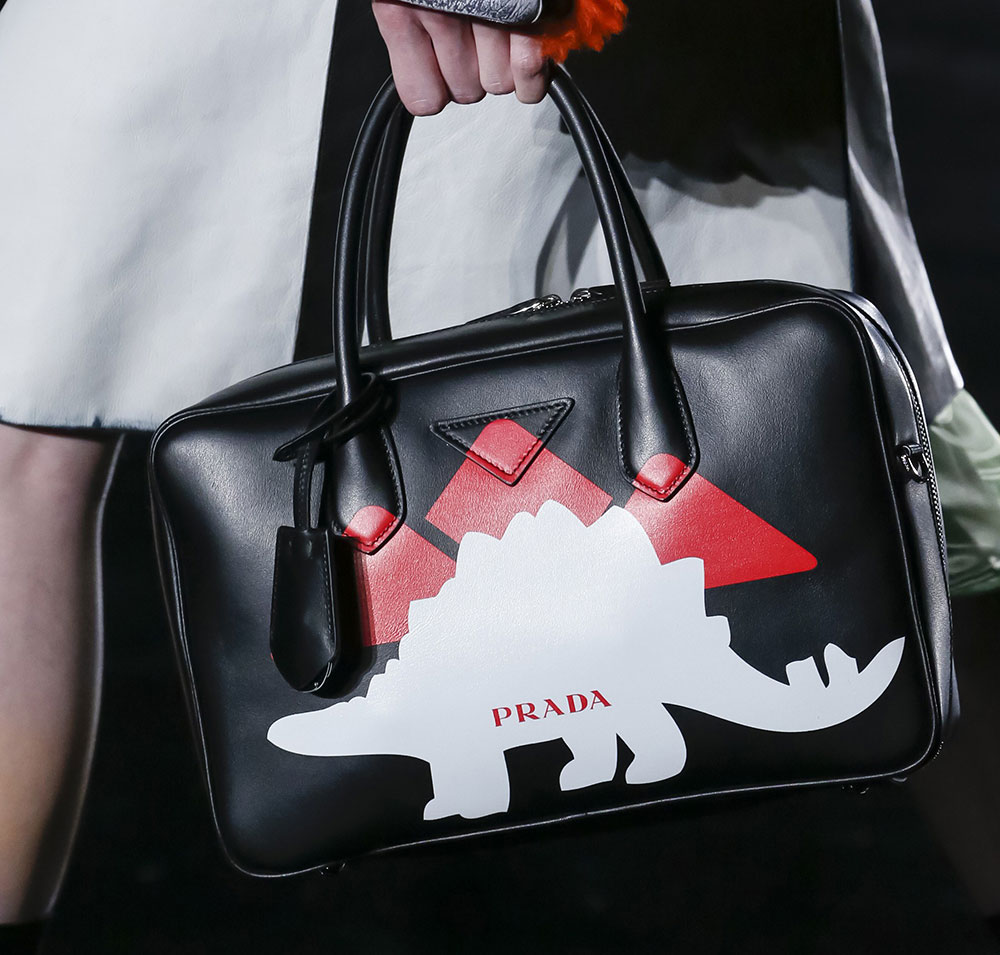 25 / 27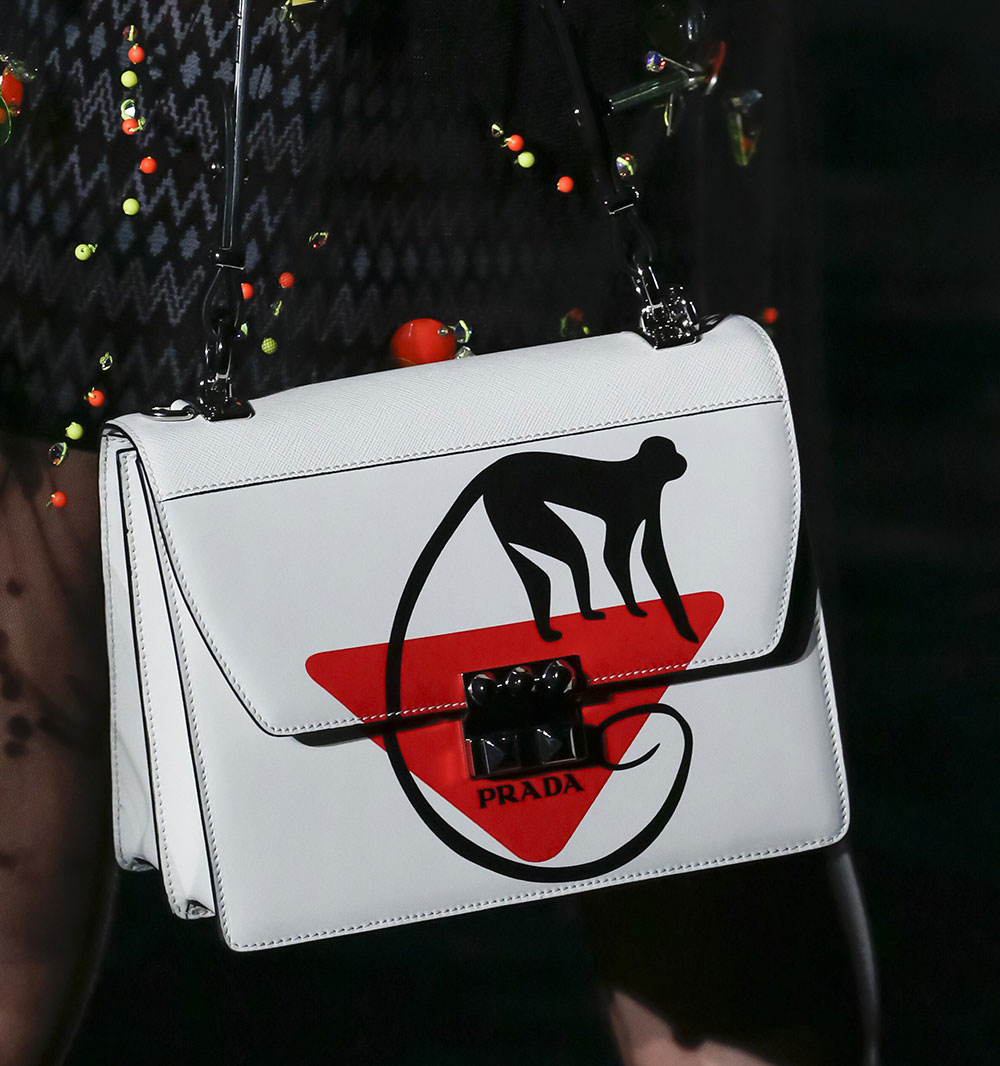 26 / 27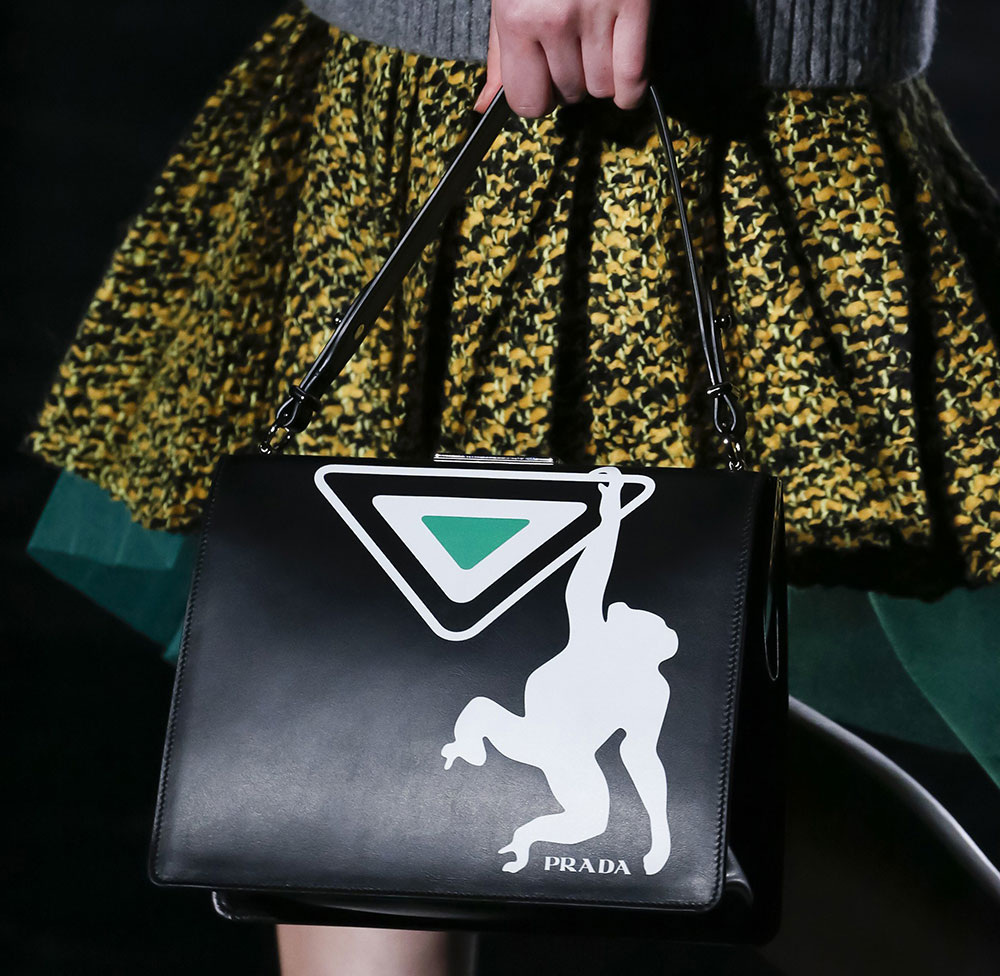 27 / 27