Fashion's move towards products that are more inclusive and less gender specific is a good thing. And while we've discussed the issue deeper and more at length, the simplicity of this means that brands are producing a lot more for us to chose from.
While there was once a time when menswear collections featured very few bags, in 2020, that's no longer the case. Fendi presented its Menswear collection earlier this week and we're taking a look at all of the bags from the F/W 2020 runway.
The bags (and there were many) pay tribute to Fendi's iconic yellow packaging all in a futuristic and innovative way. Leather shoppers that mimic gigantic Fendi shopping bags were featured alongside new versions of the beloved Baguette and Peekaboos of different sizes.
Handknit wool was featured throughout on various shapes like the Baguette, and the Peekaboo as well as in an oversized tote. The most interesting shapes came in the form of hard-sided silhouettes like a monogram mini trunk bag as well as a tiny exotic Baguette with reinforced metal corners. View all of the bags from the collection below.
[images via Fendi]
1 / 25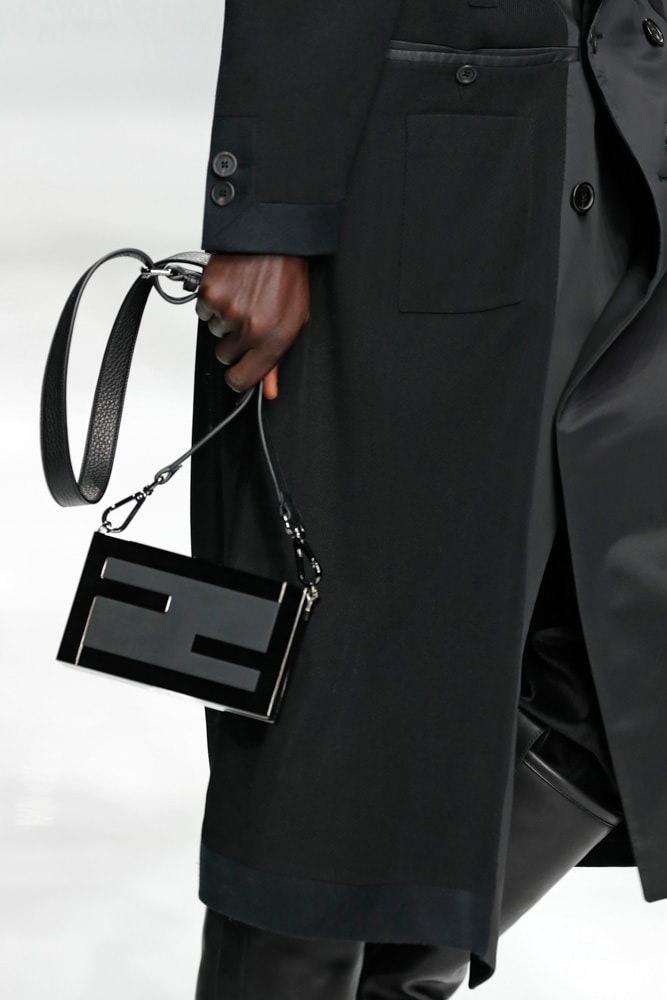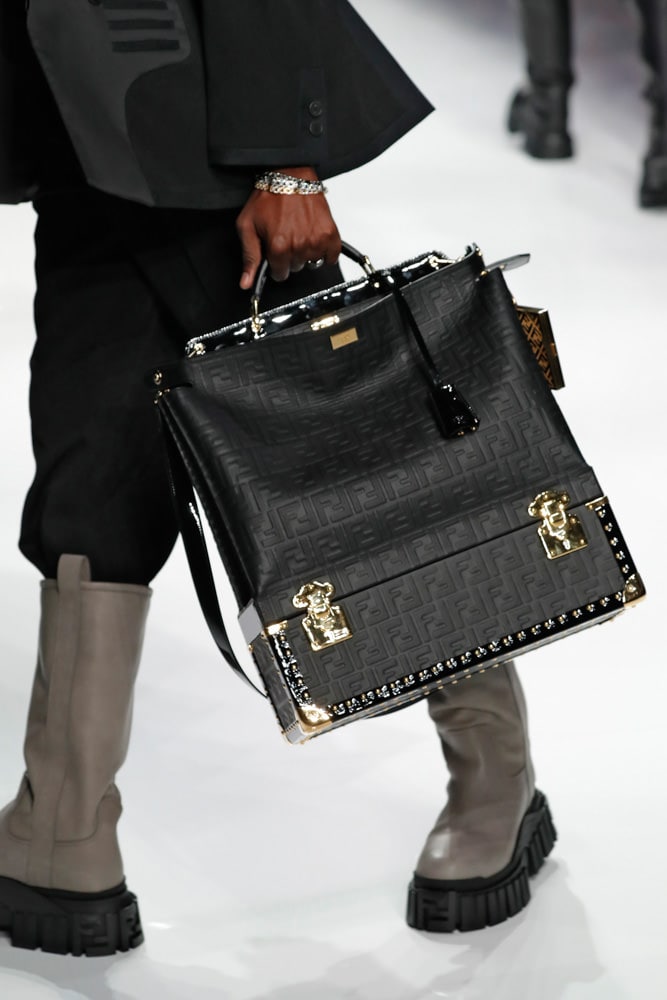 2 / 25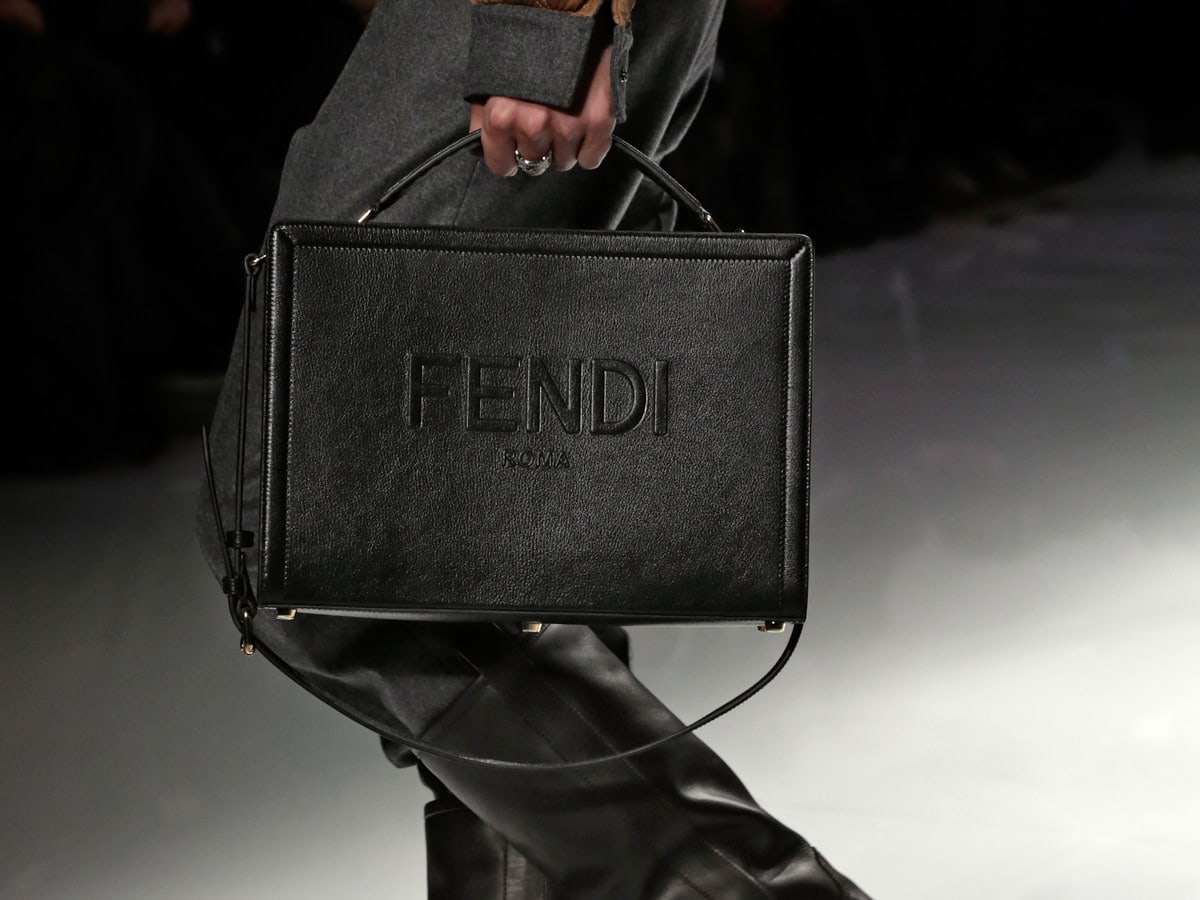 3 / 25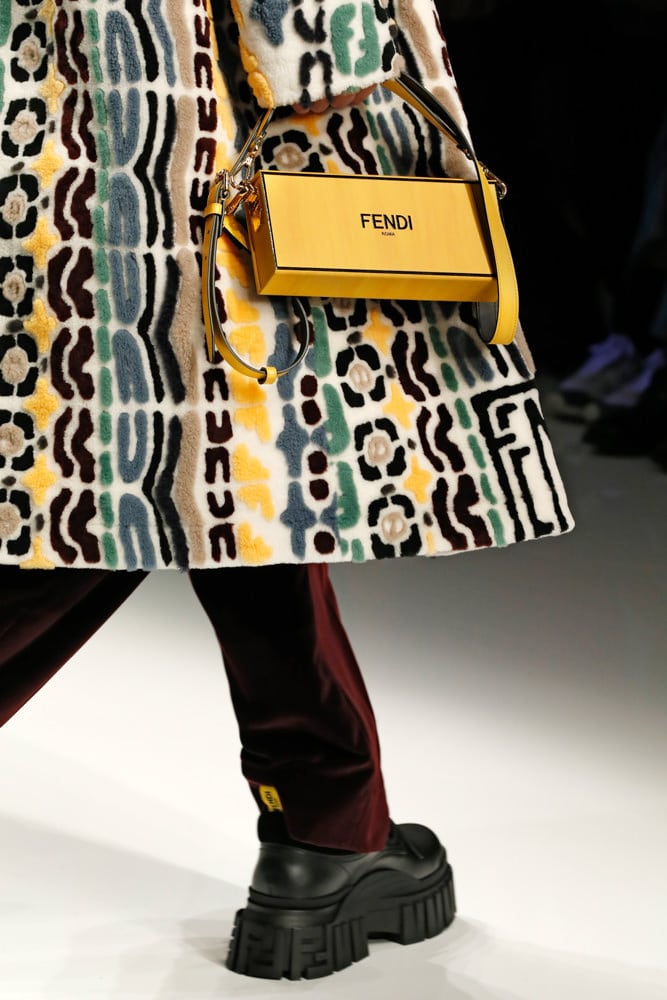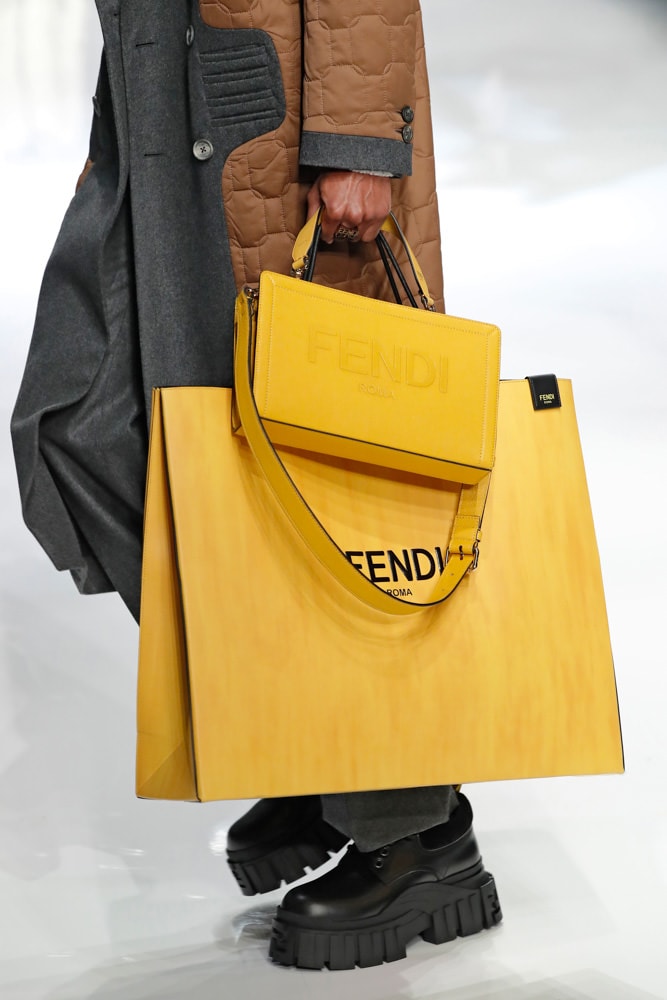 4 / 25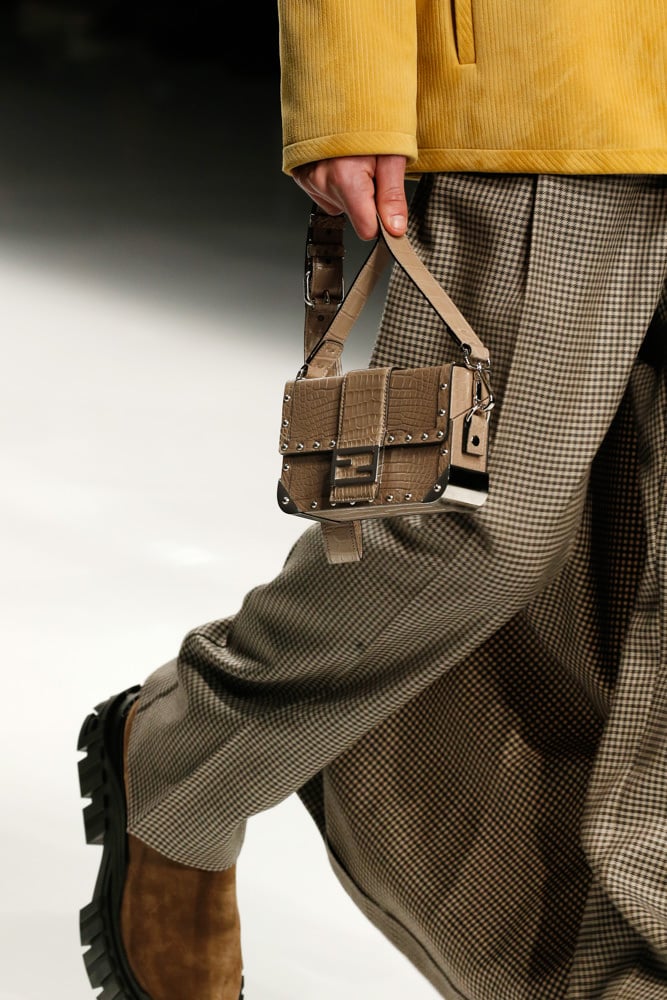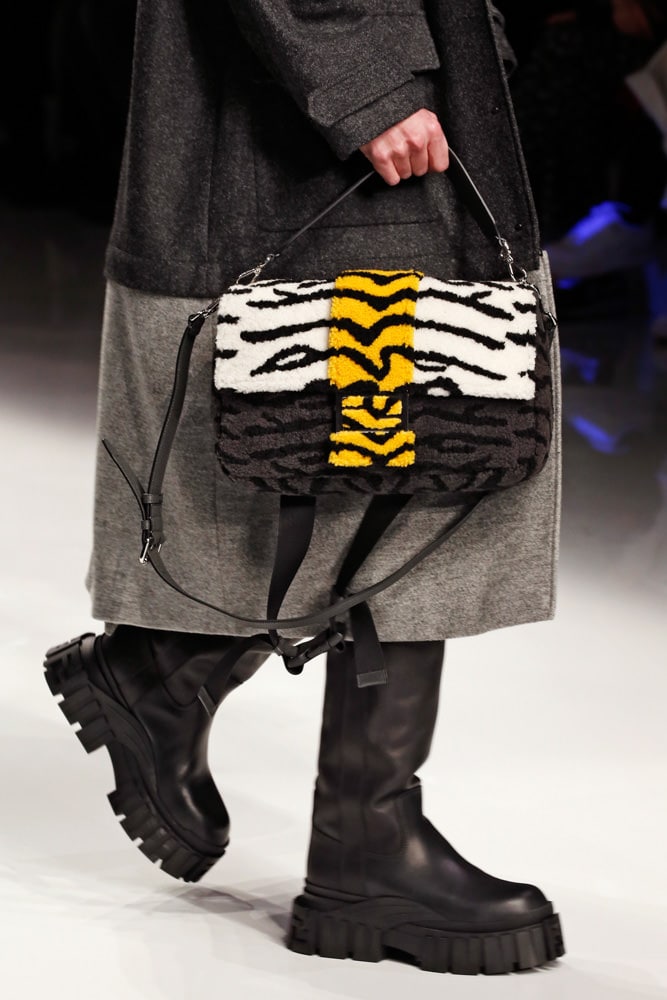 5 / 25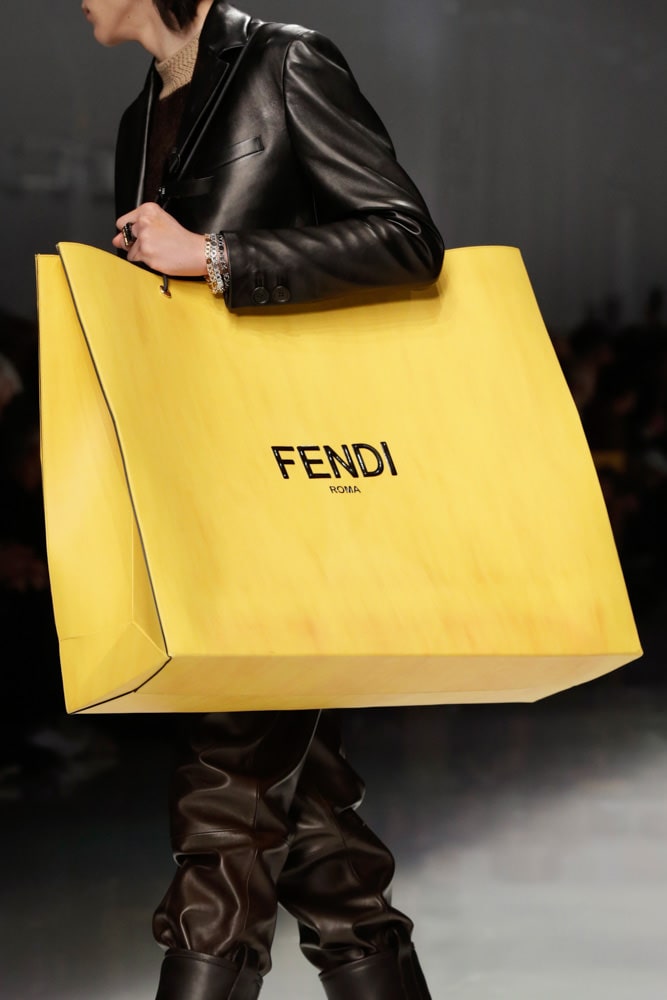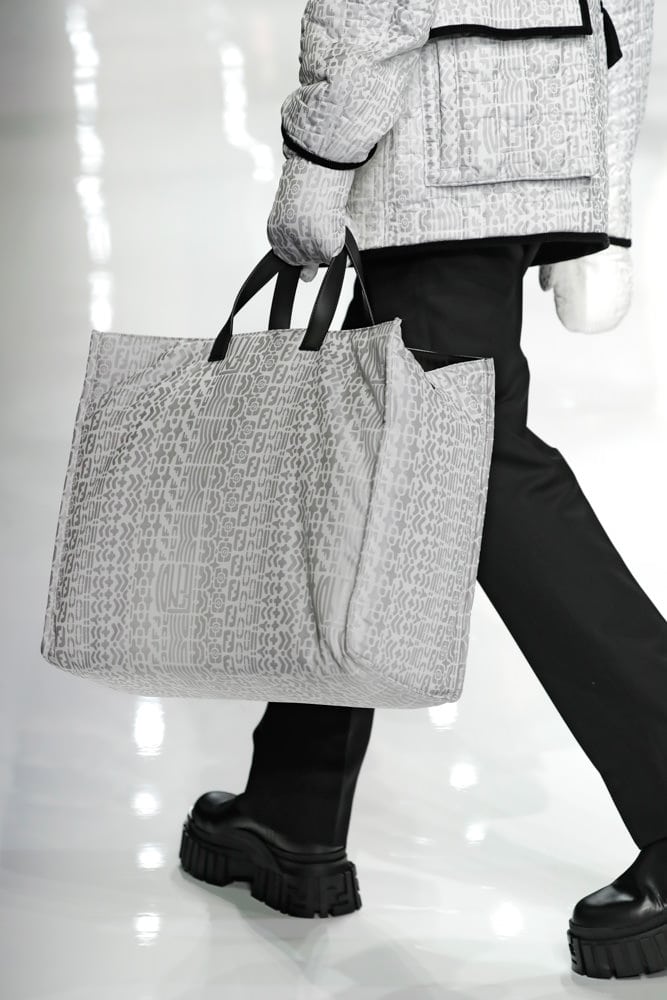 6 / 25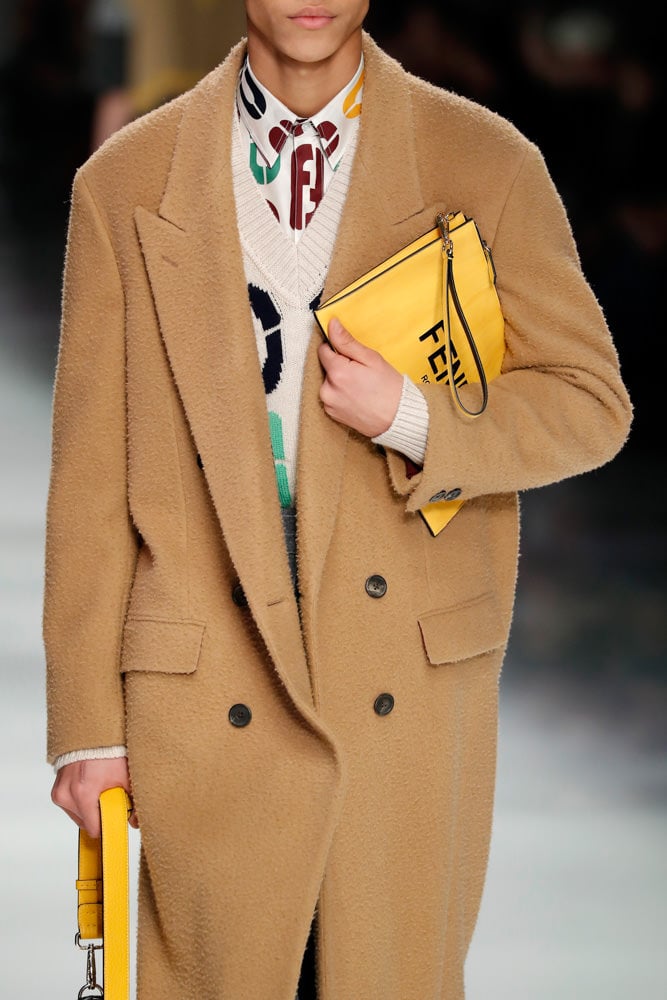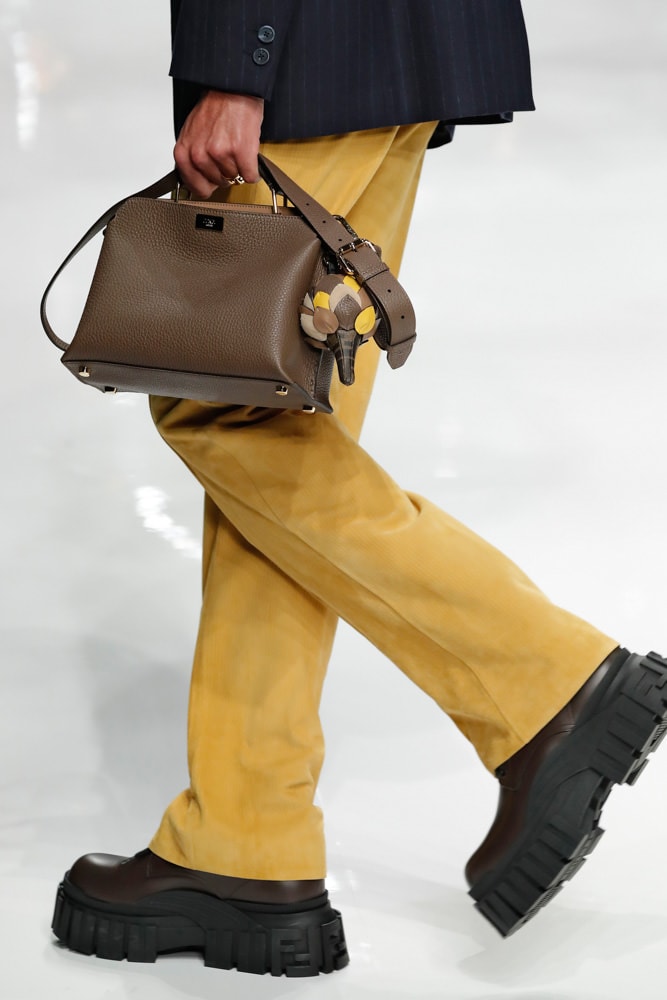 7 / 25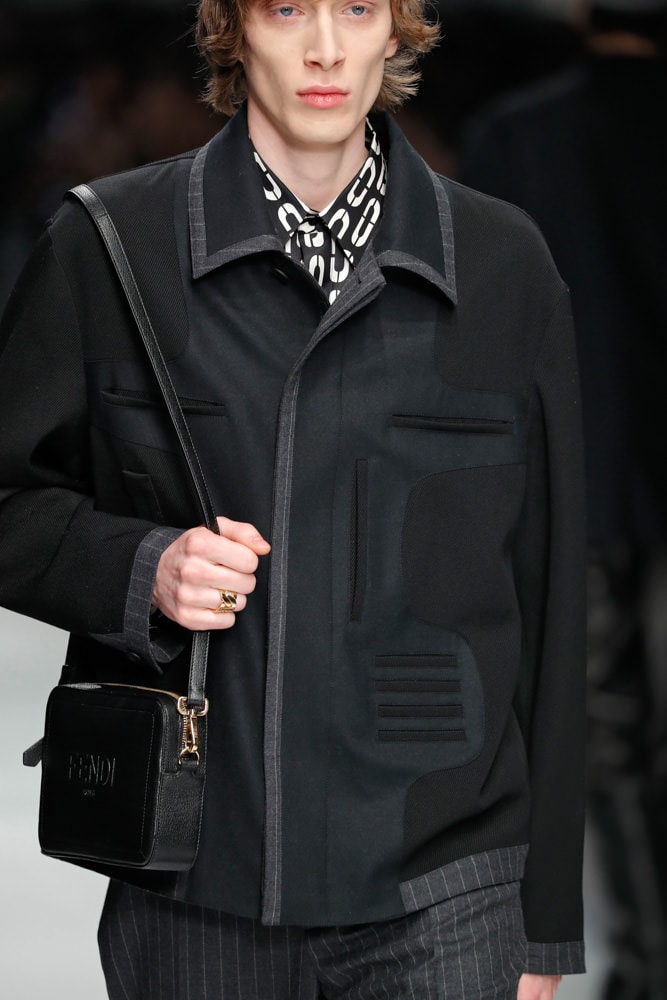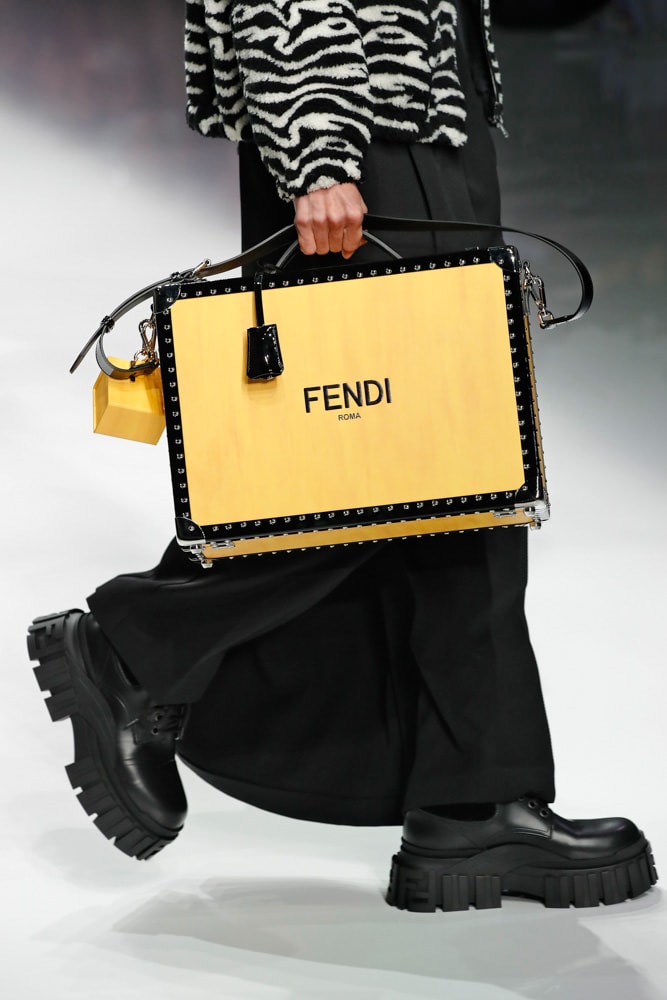 8 / 25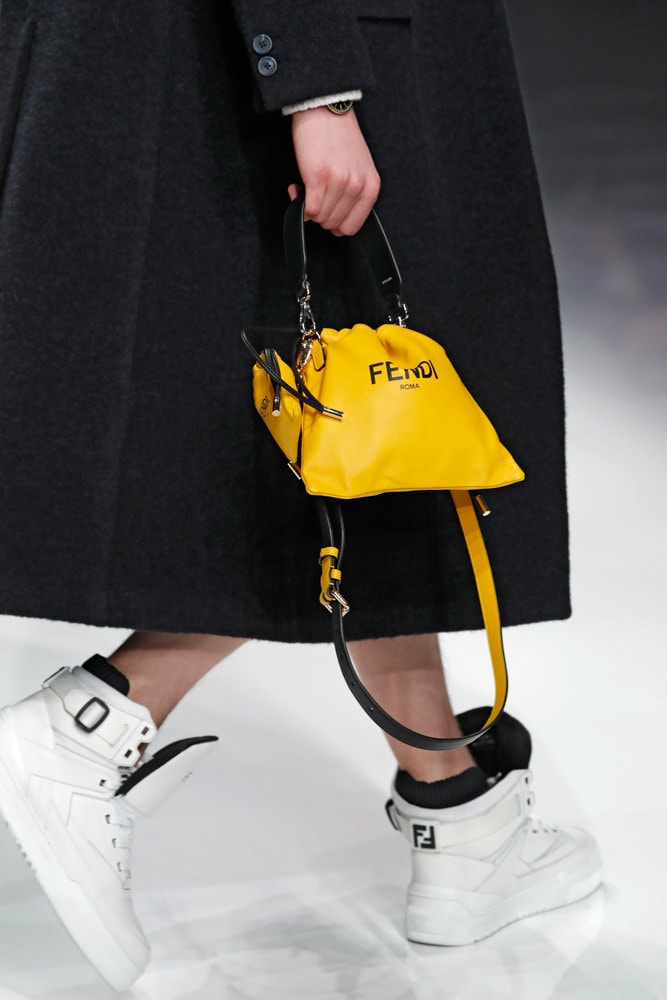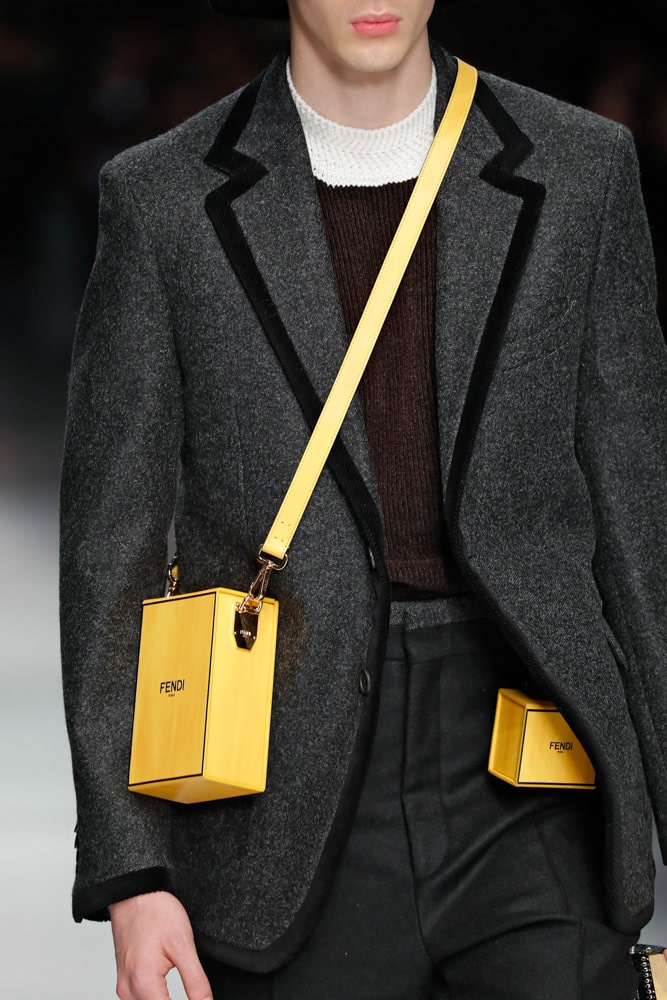 9 / 25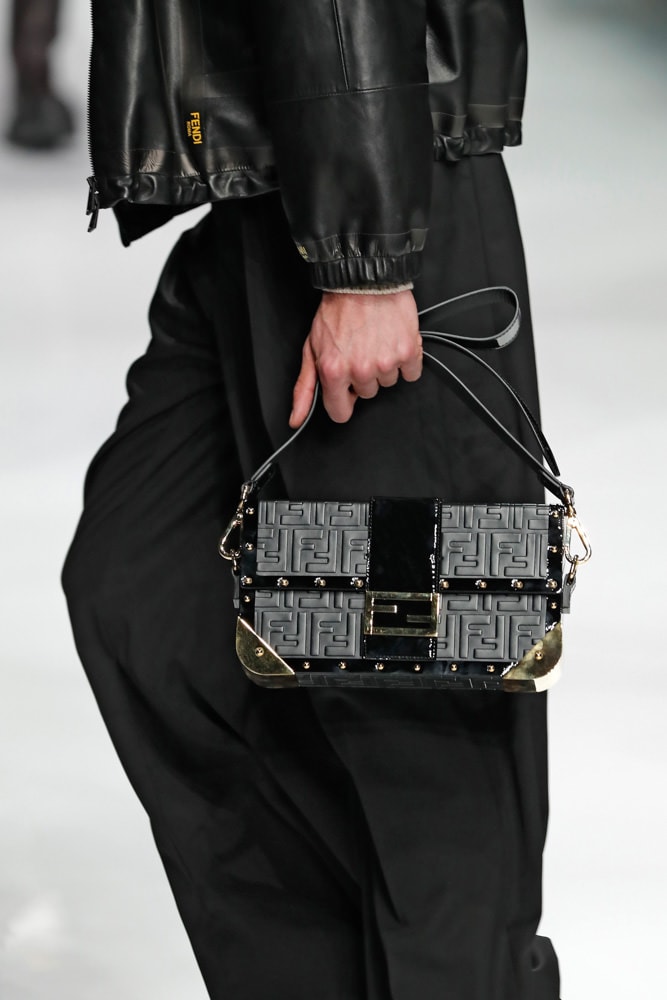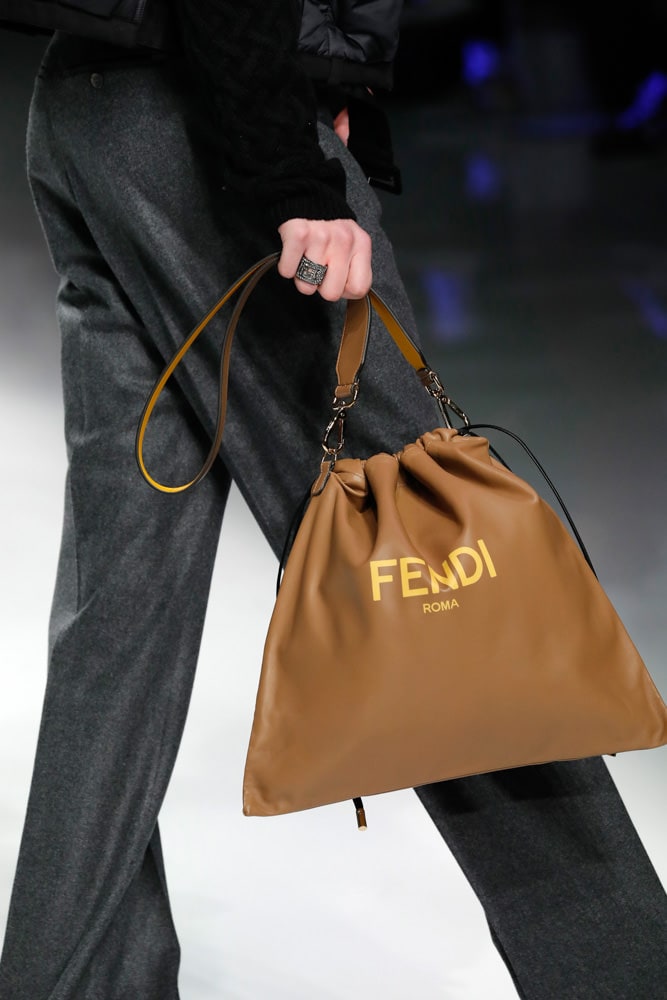 10 / 25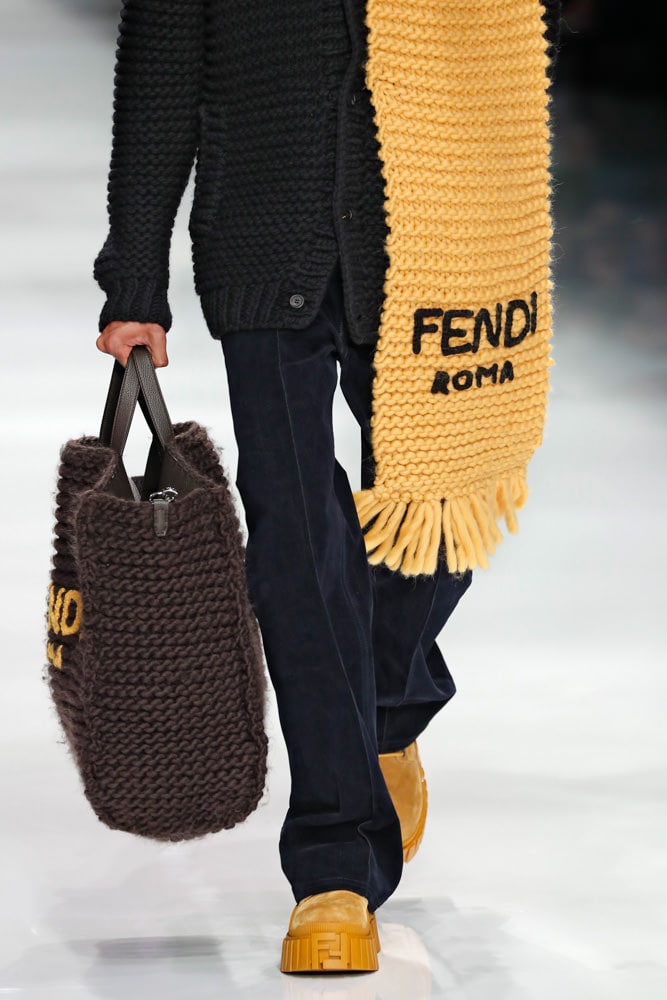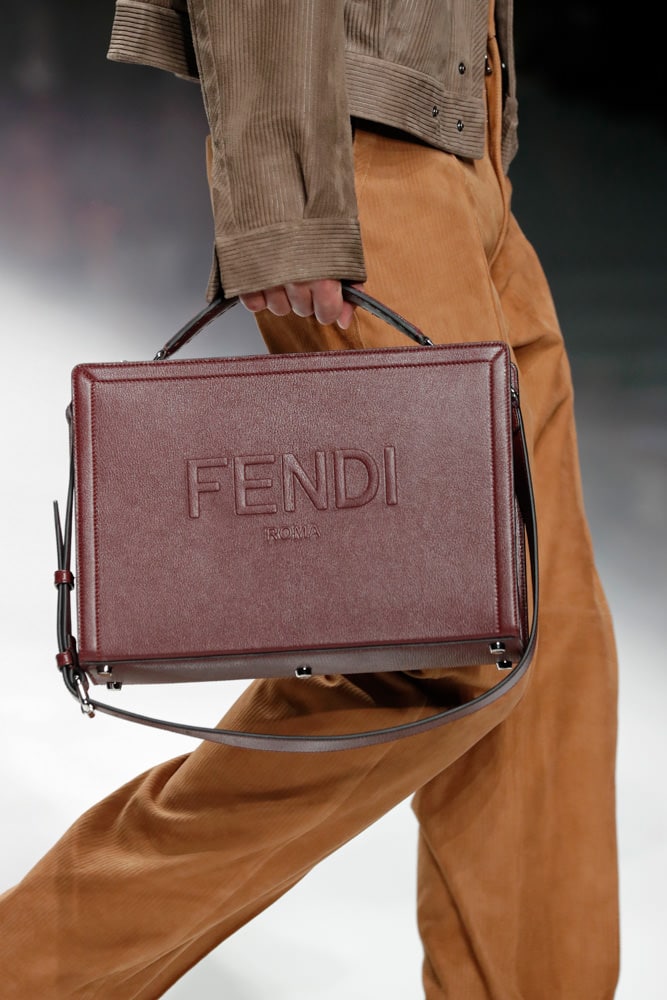 11 / 25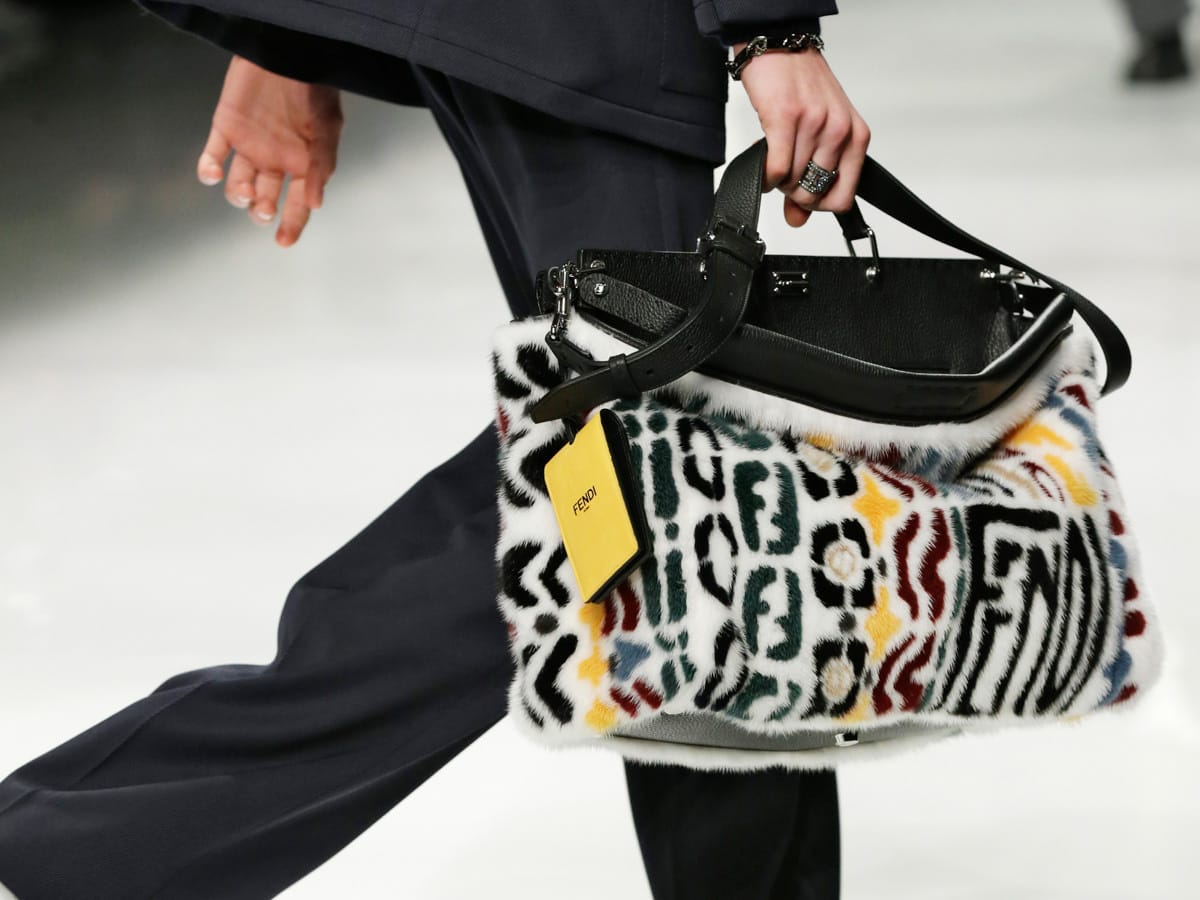 12 / 25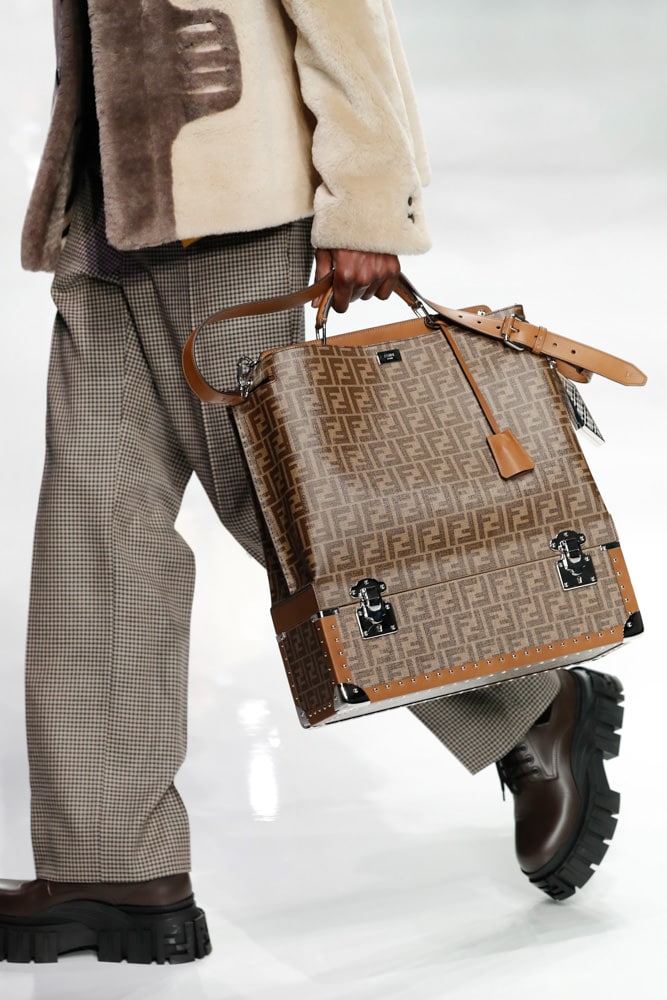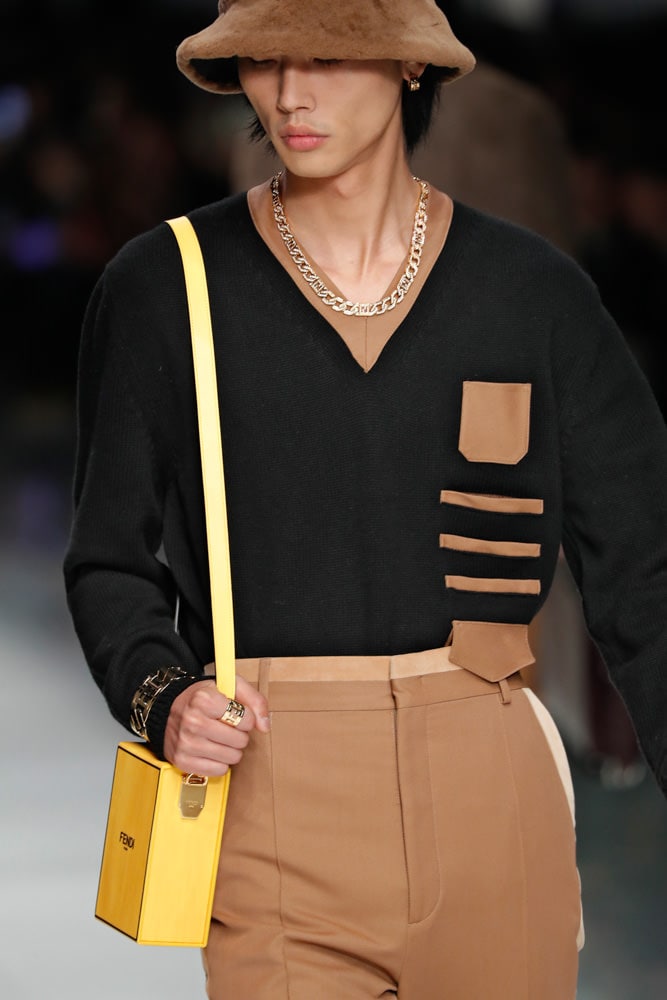 13 / 25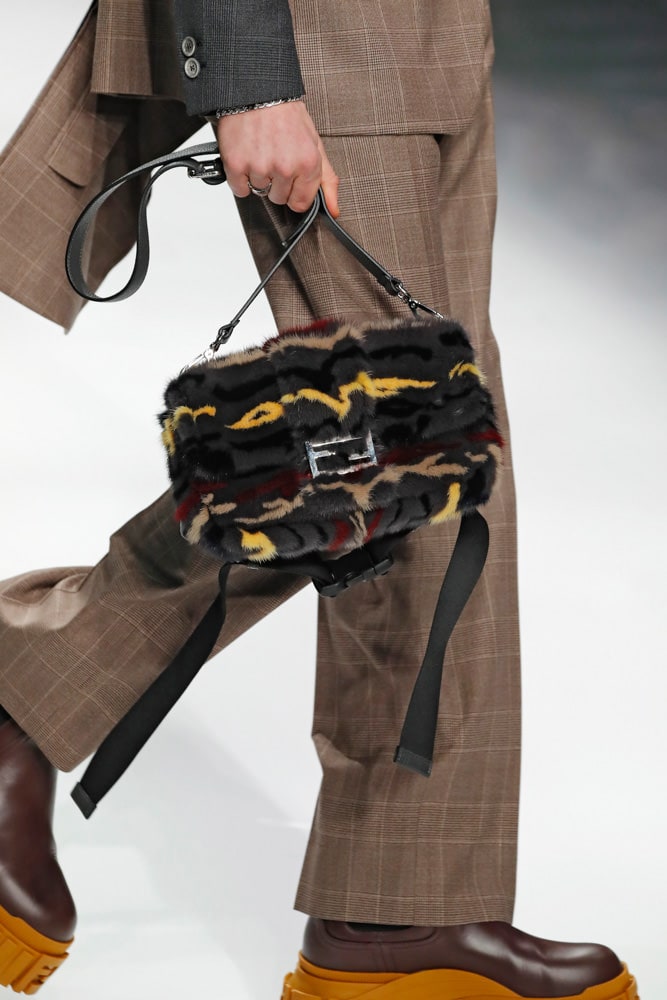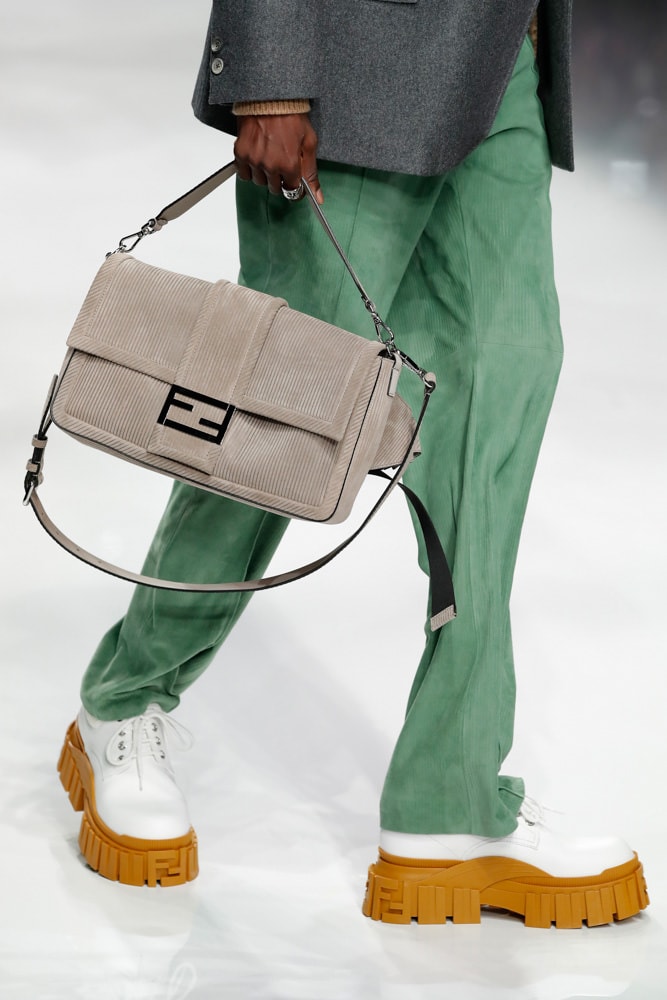 14 / 25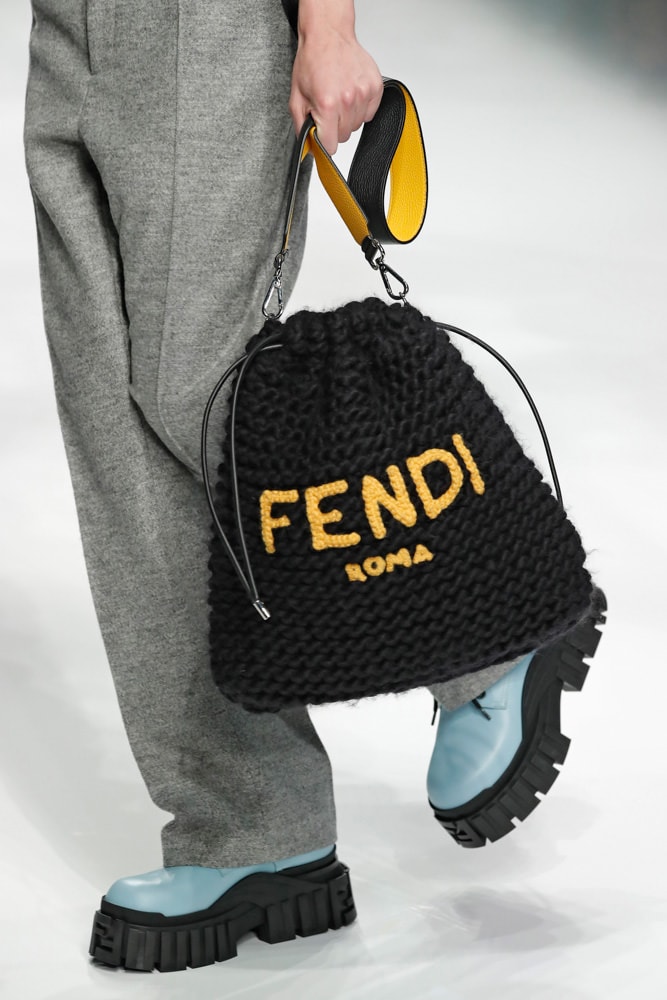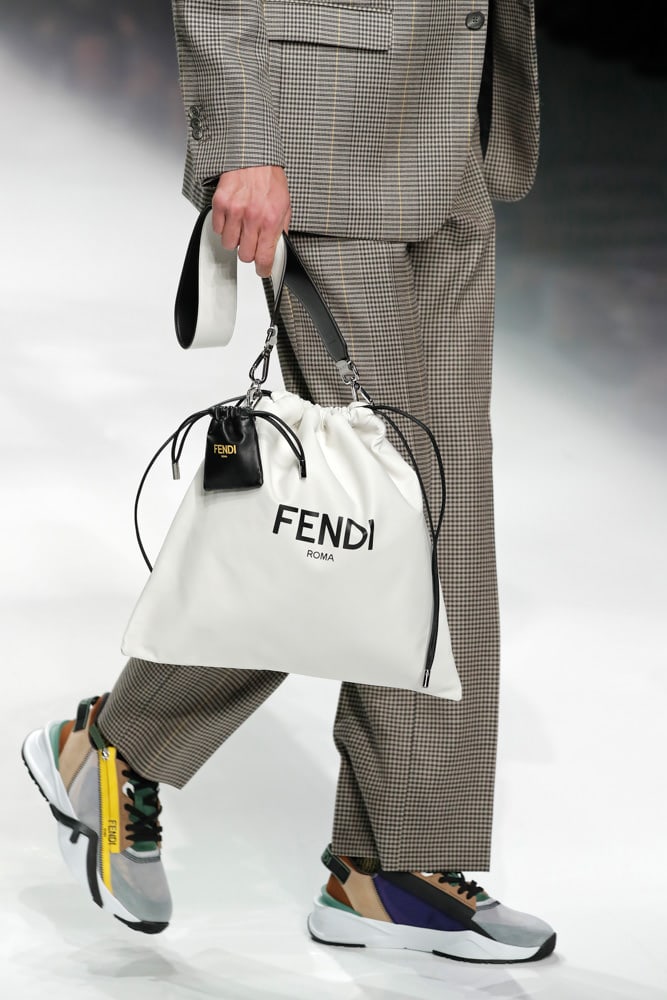 15 / 25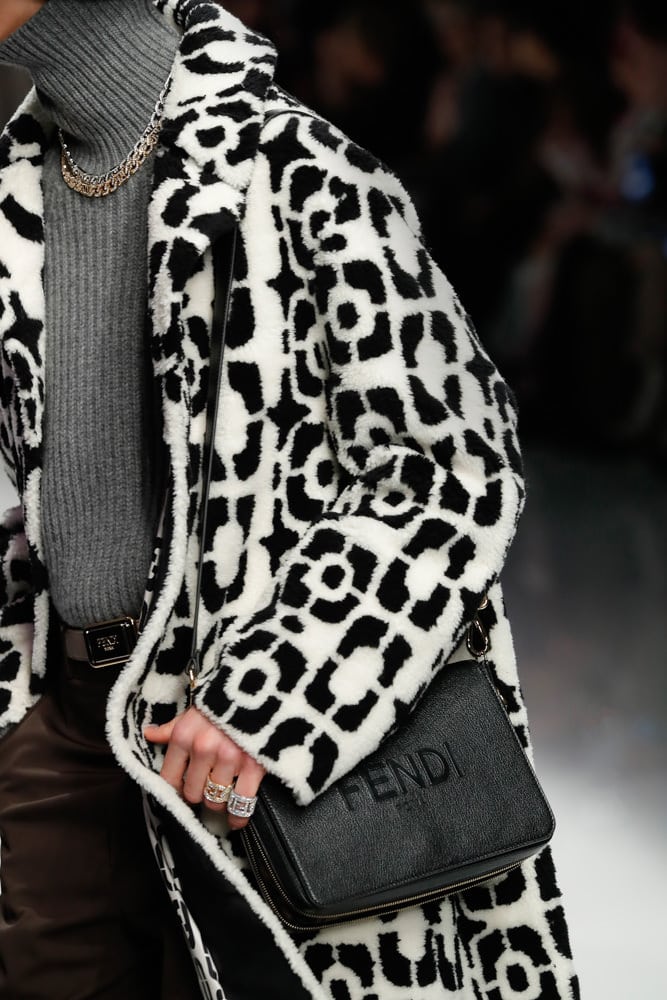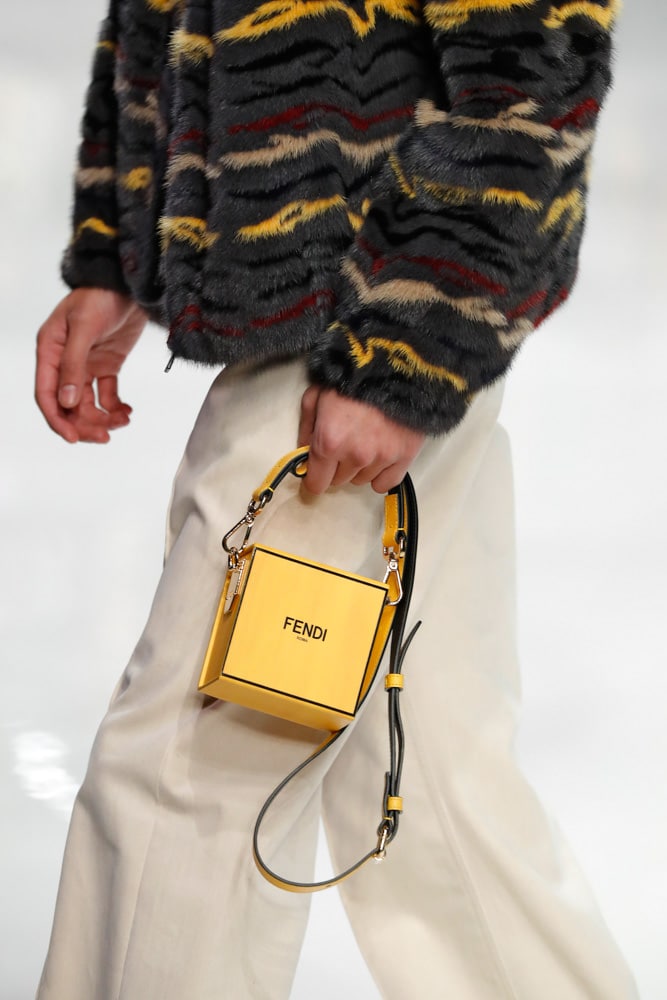 16 / 25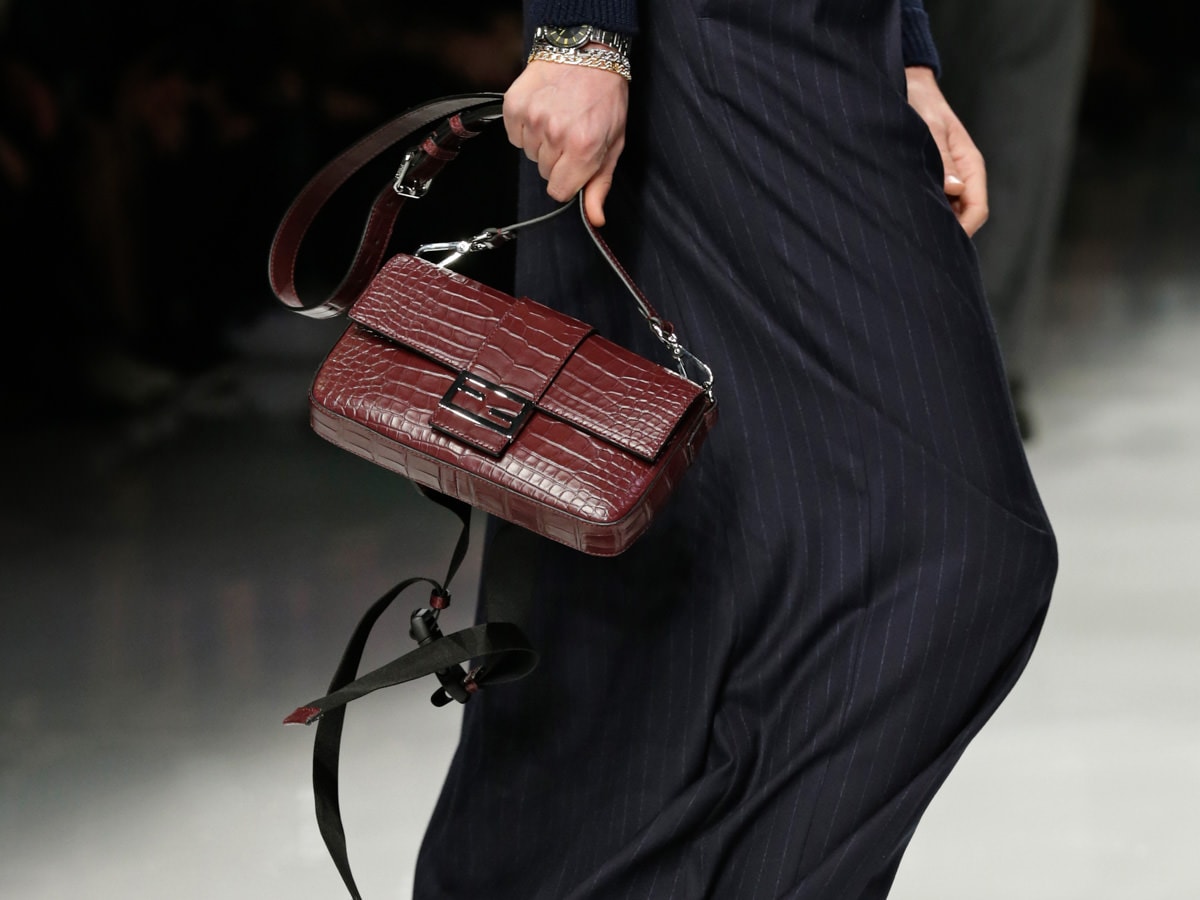 17 / 25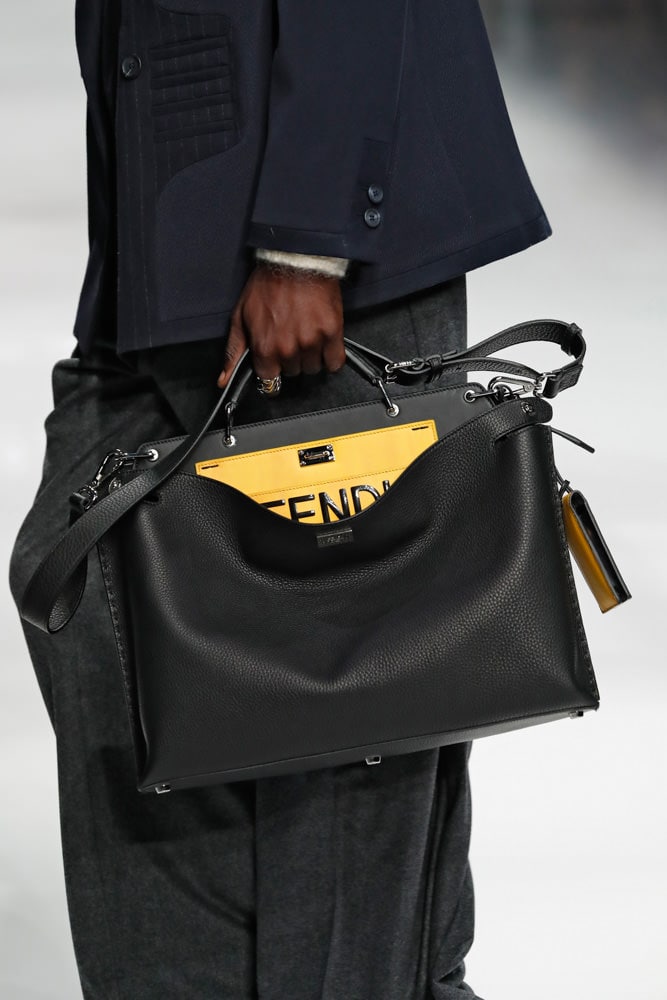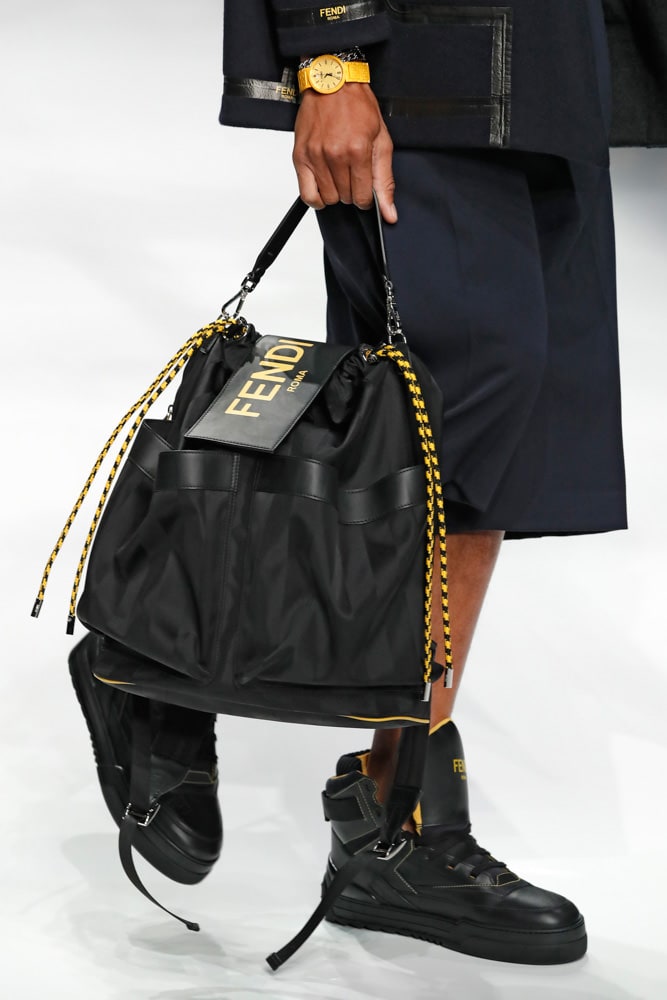 18 / 25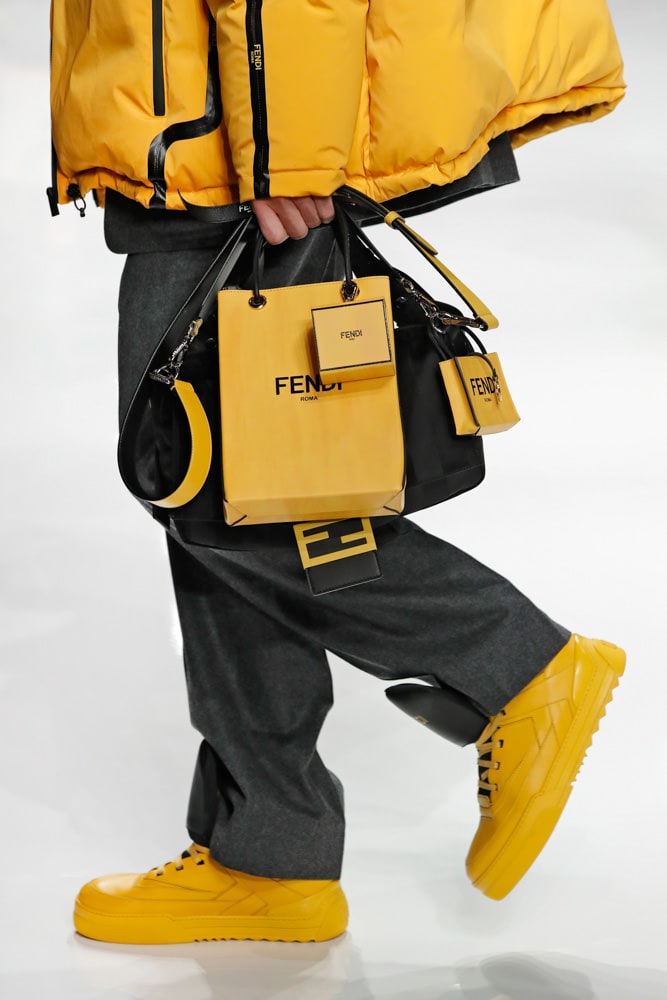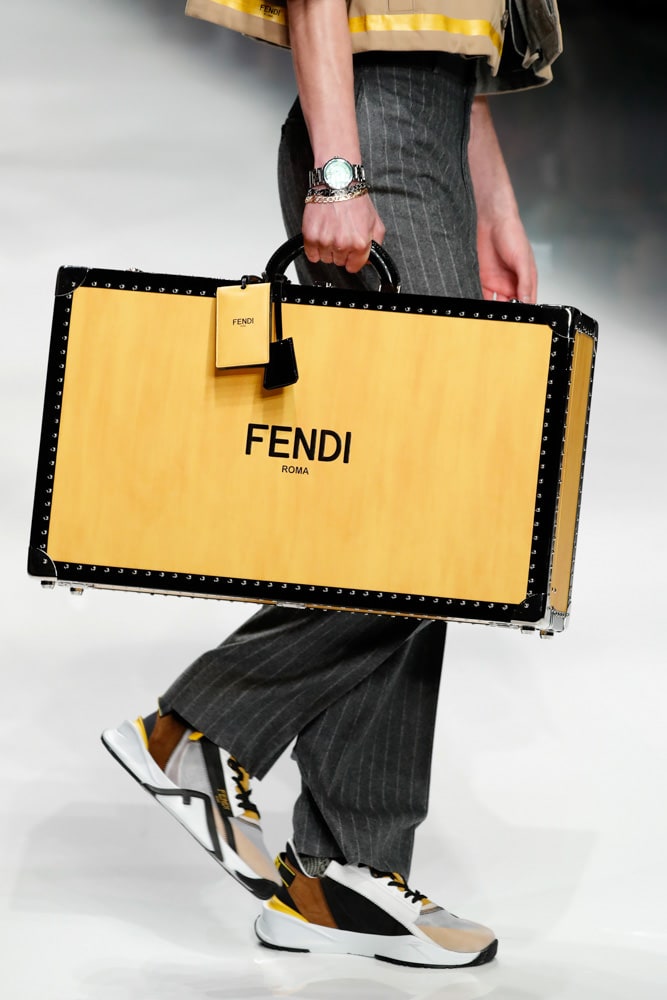 19 / 25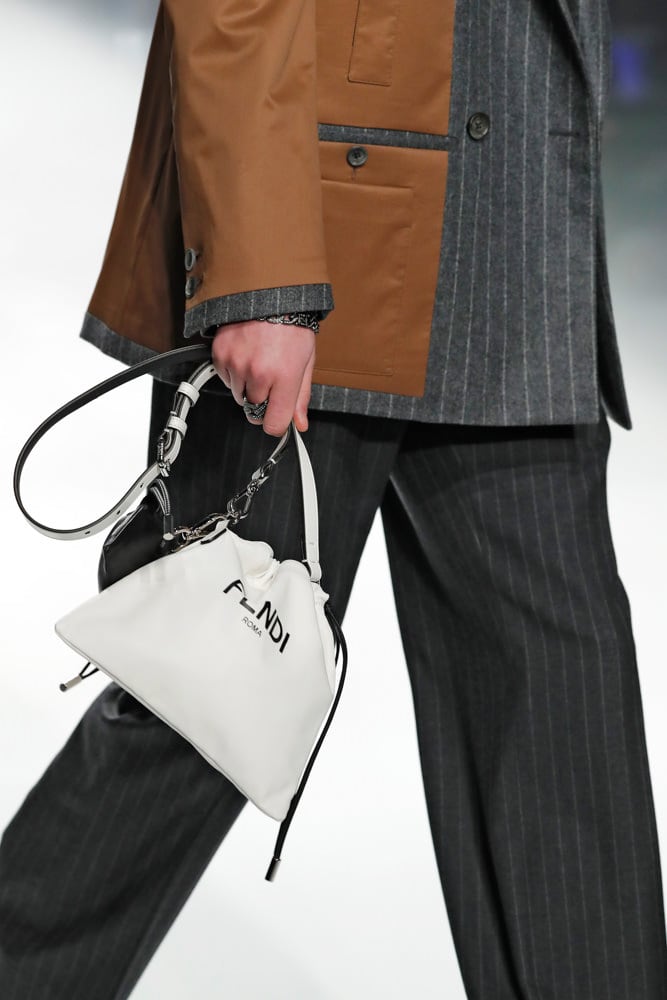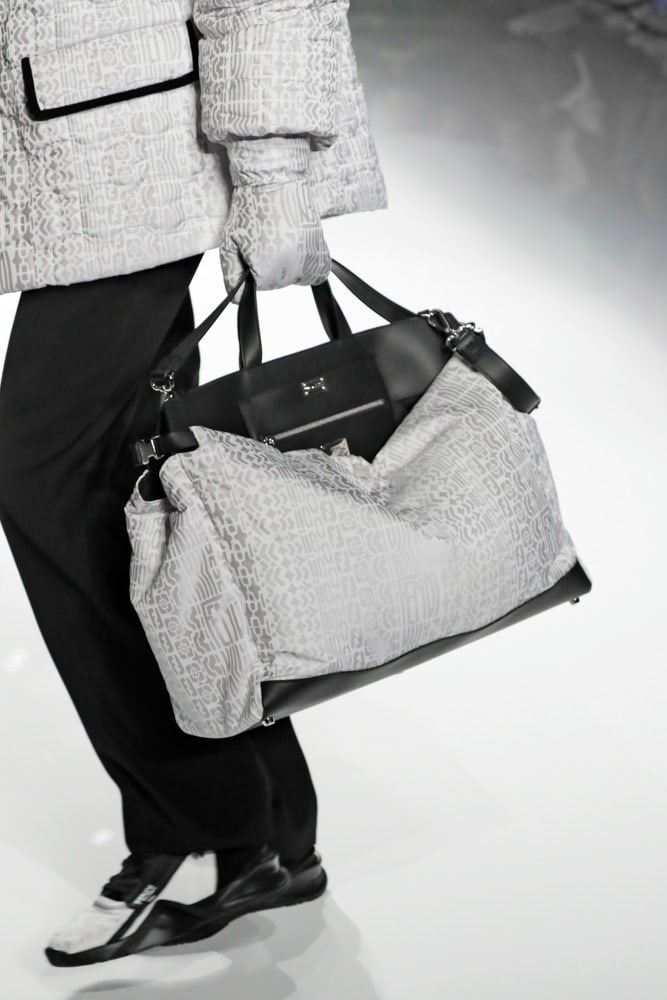 20 / 25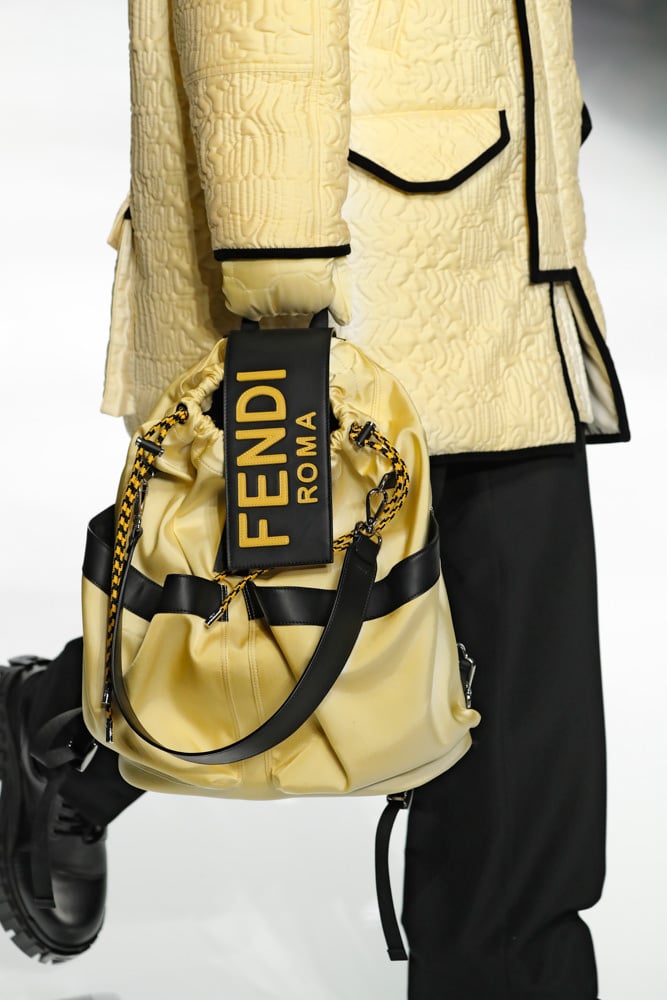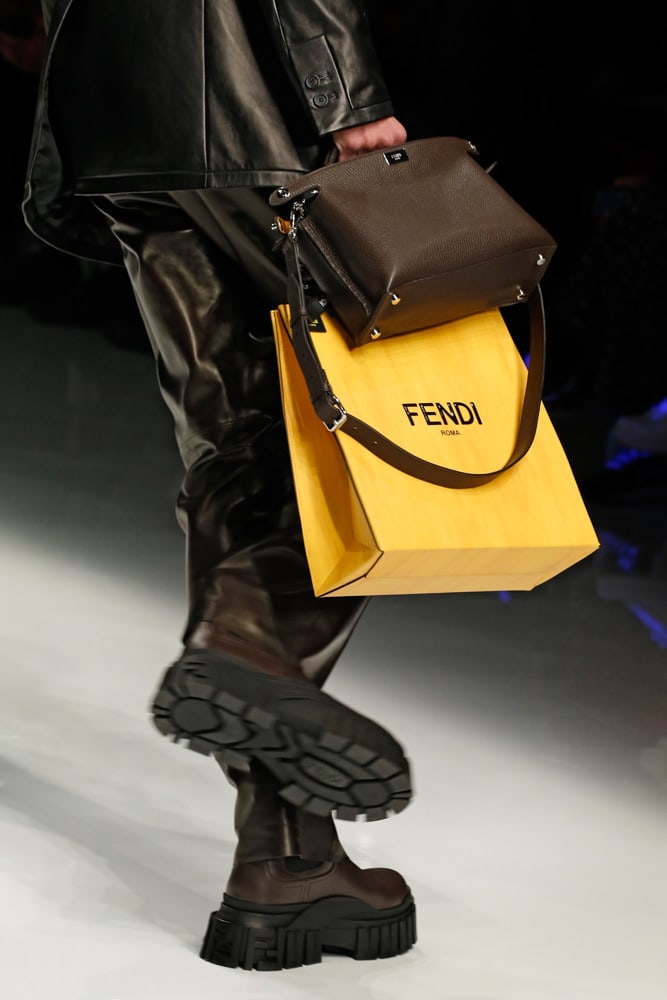 21 / 25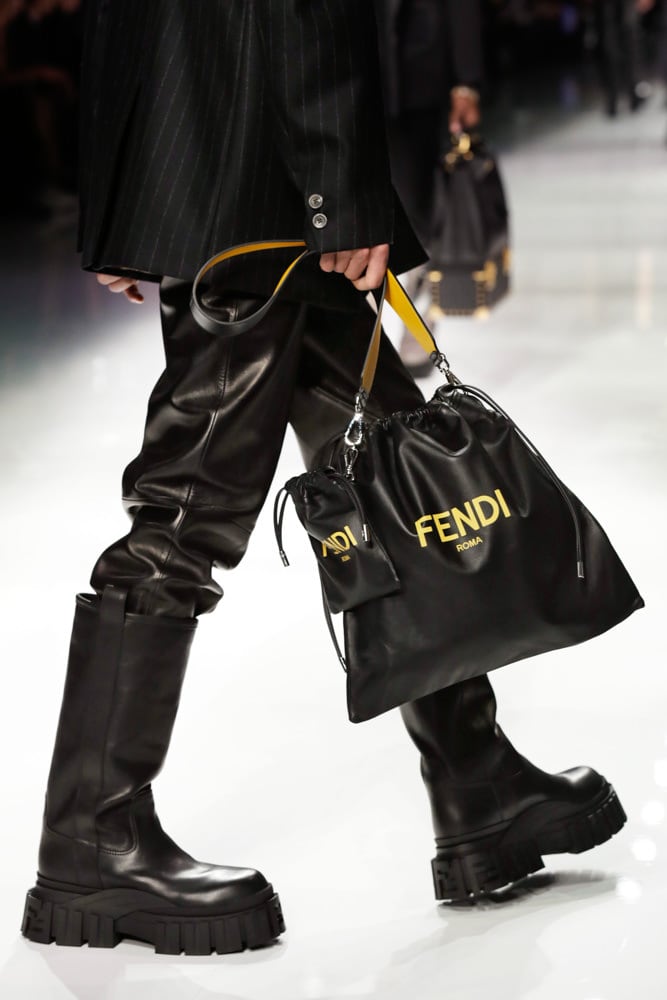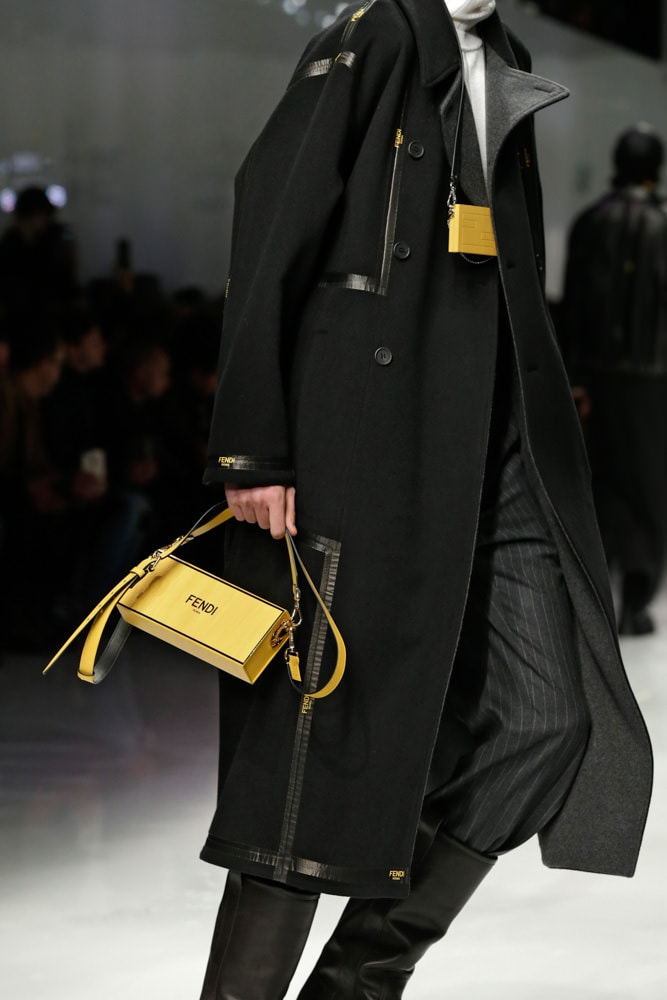 22 / 25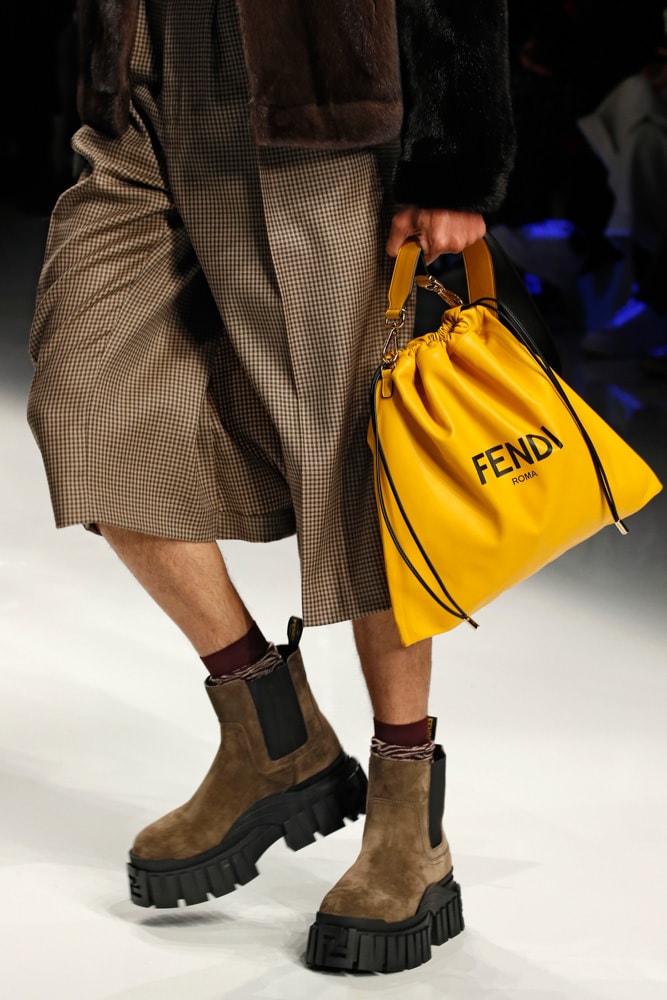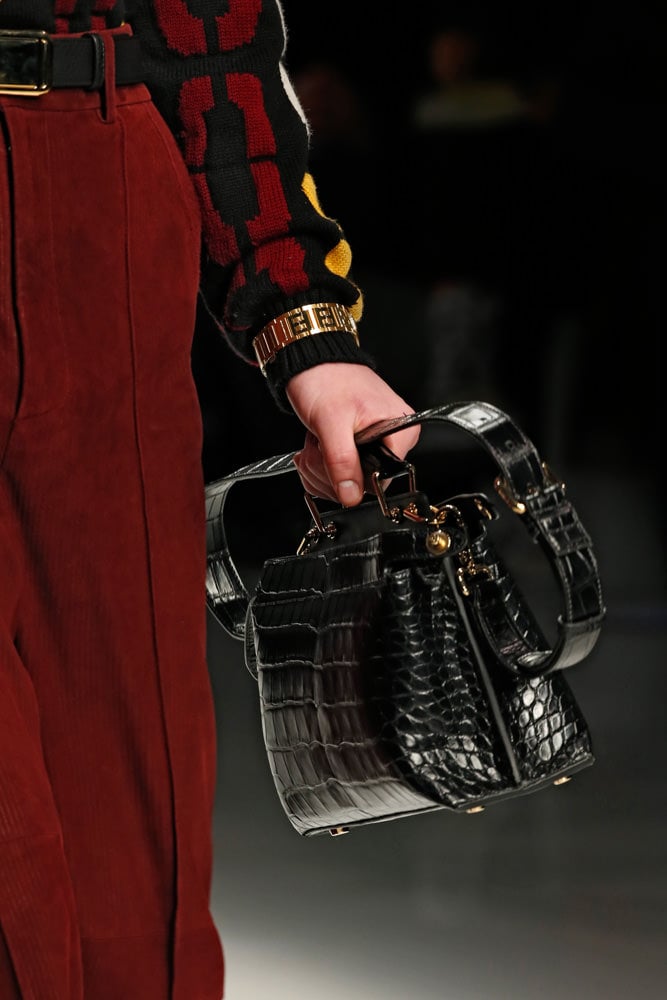 23 / 25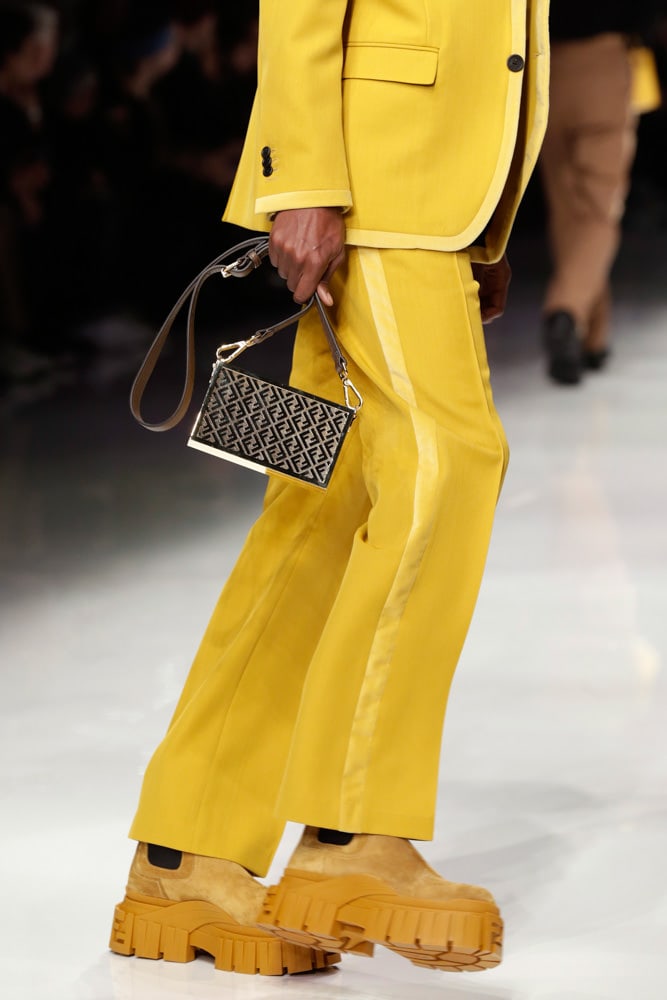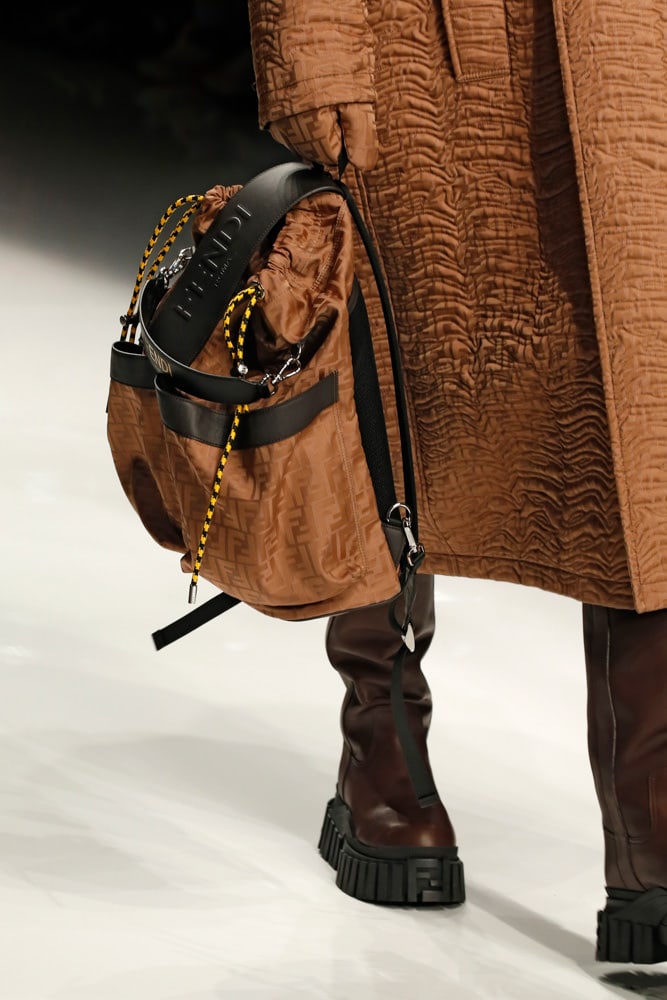 24 / 25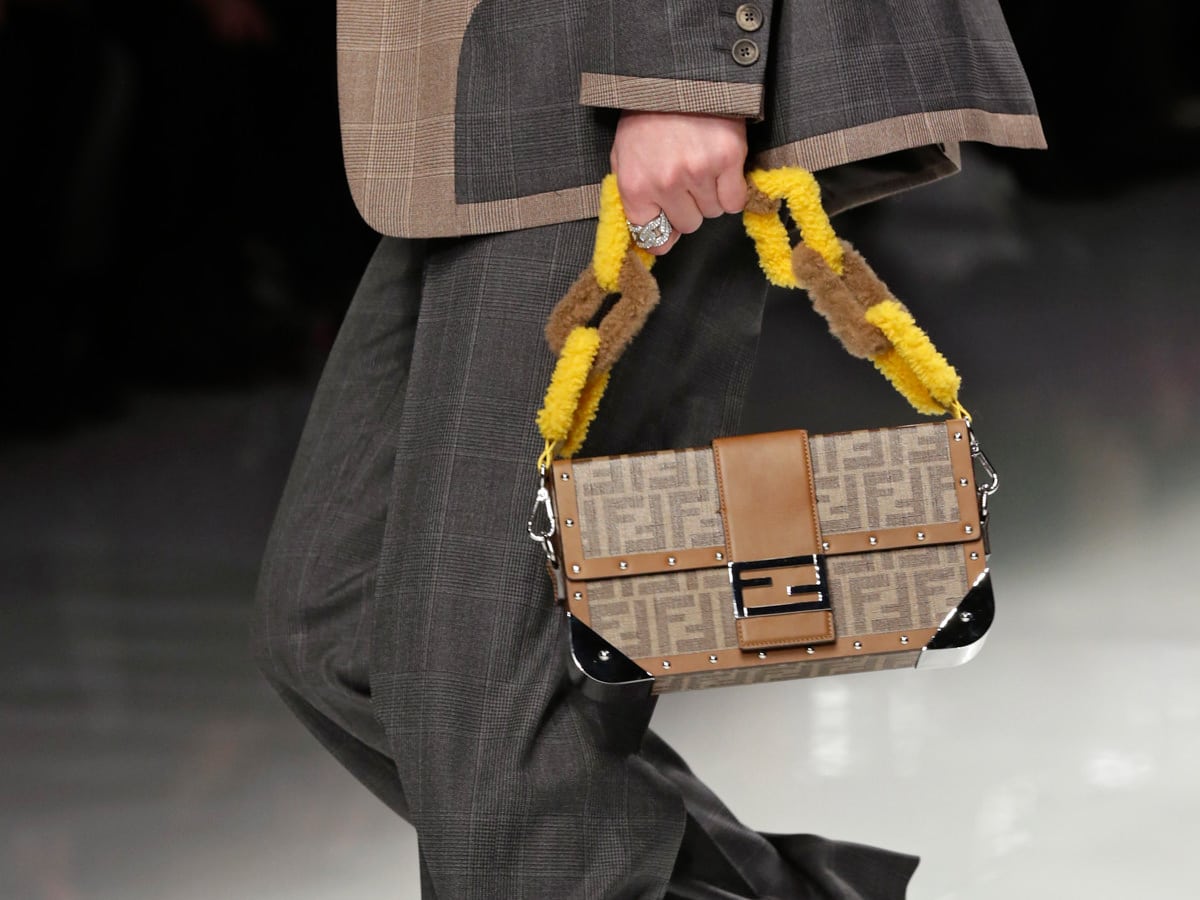 25 / 25