Not everyone is in a torrid love affair with Louis Vuitton's seemingly omnipresent monogram, but when the brand's design minds really hit overdrive, occasionally they find a creative and appropriate use for it that I can't help but like.
Already a celebrity favorite, the Louis Vuitton Antheia Hobo is clearly one of those occasions when the monogram mania feels oh so right. It doesn't hurt that the monogram in question is embroidered on top of luscious lambskin, the kind of leather which could make any design fantastic. The choice of tonal thread instead of a contrasting color is the detail that puts this bag over the top for me.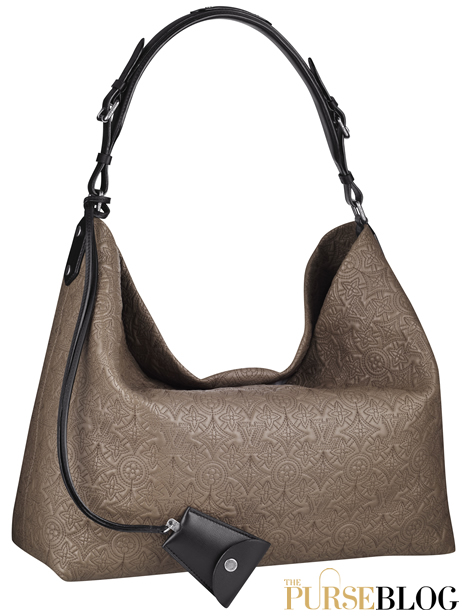 The best part about the monogram embroidery is that it's not obviously a logo at first glance. The pattern is so intricate and the color match between the thread and leather so close that the initial overall impression is just that of texture, not of obvious branding. Logos are always best when used sparingly and unobtrusively, and that's exactly what Vuitton managed to do with the Antheia bags. As always, though, the price is somewhat beyond explanation. Buy through Louis Vuitton for $2970.