Because accurate, complete, up-to-date information about some of the world's most popular handbags can be hard to come by in a single place, especially when a brand is cagey about selling its bags online, we're launching a new feature: The Ultimate Bag Guides. The guides will include things like pricing, size comparisons and currently available colors and leathers, and the first bag we have our sights on is the Louis Vuitton Neverfull Tote.
Although it was only first introduced in 2007, the Louis Vuitton Neverfull Tote, in all of its endless iterations, has become one of Vuitton's all-time most successful bags. The Neverfull comes in everything from tried-and-true Monogram Canvas to bright, durable Epi Leather, and because hunting for that perfect bag can be a little bit confusing in a fashion world that emphasizes exclusivity, we've done what we can to demystify one of the fashion world's post popular pieces. Below, check out an overview of the Louis Vuitton Neverfull Tote's pricing and dimensions, in addition to size and color options that are currently available, including a side-by-side size comparison of the Neverfull PM, MM and GM. Consider this your one-stop guide to ensure that you get the perfect bag for you.
Louis Vuitton does periodic price increases and regularly adds new options to its Neverfull lineup, and with that in mind, we'll update this guide each time a new bag becomes available, an old bag gets discontinued or prices change. Because the Neverfull is also often used as a canvas for limited editions and artist collaborations, we'll also add those to this page as they are announced.
The Louis Vuitton Neverfull Tote
Year Created: 2007
Sizes Available: PM, MM, GM
Materials Available: Monogram Canvas, Damier Ebene Canvas, Damier Azur Canvas, Epi Leather, Monogram Idylle, Mon Monogram Canvas

Bag Guide Last Updated: May 2014
---
Size Comparison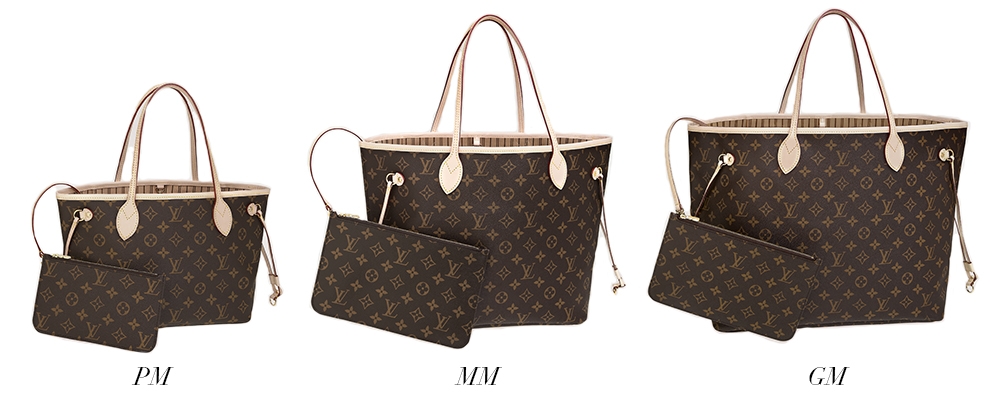 ---
Currently Available
Louis Vuitton Monogram Canvas Neverfull Tote PM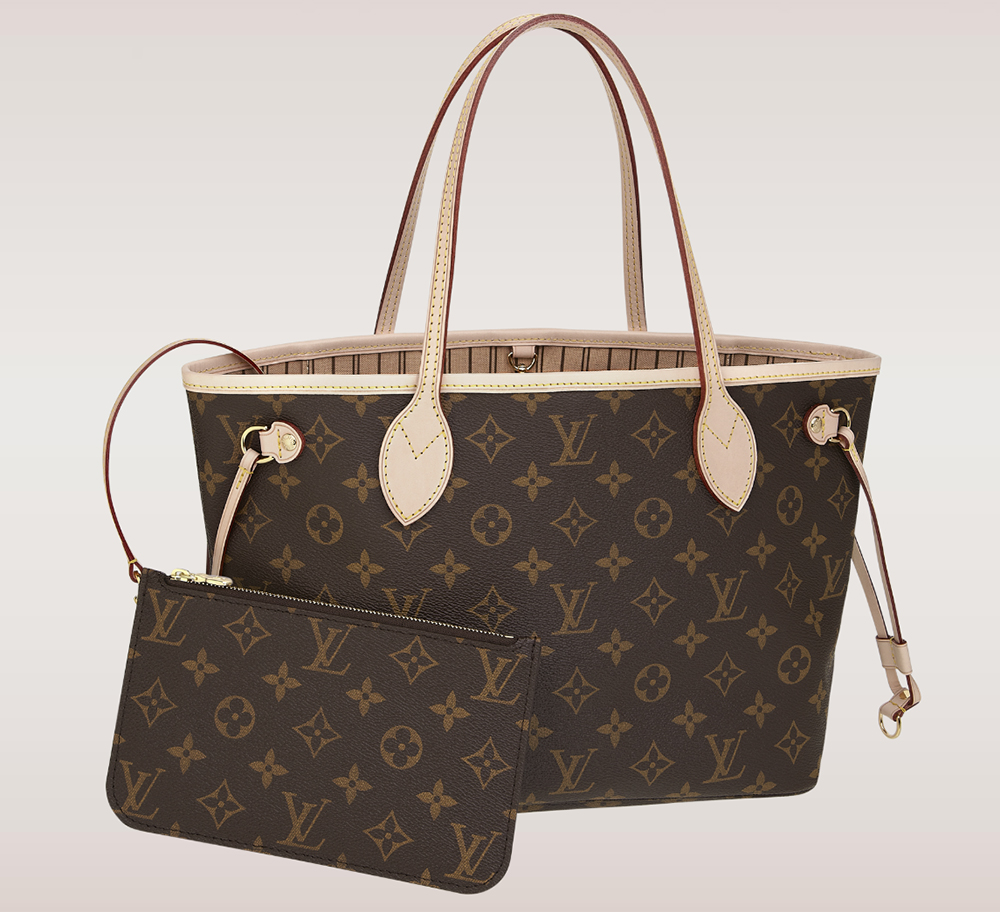 Available Interior Colors

Louis Vuitton Monogram Canvas Neverfull Tote MM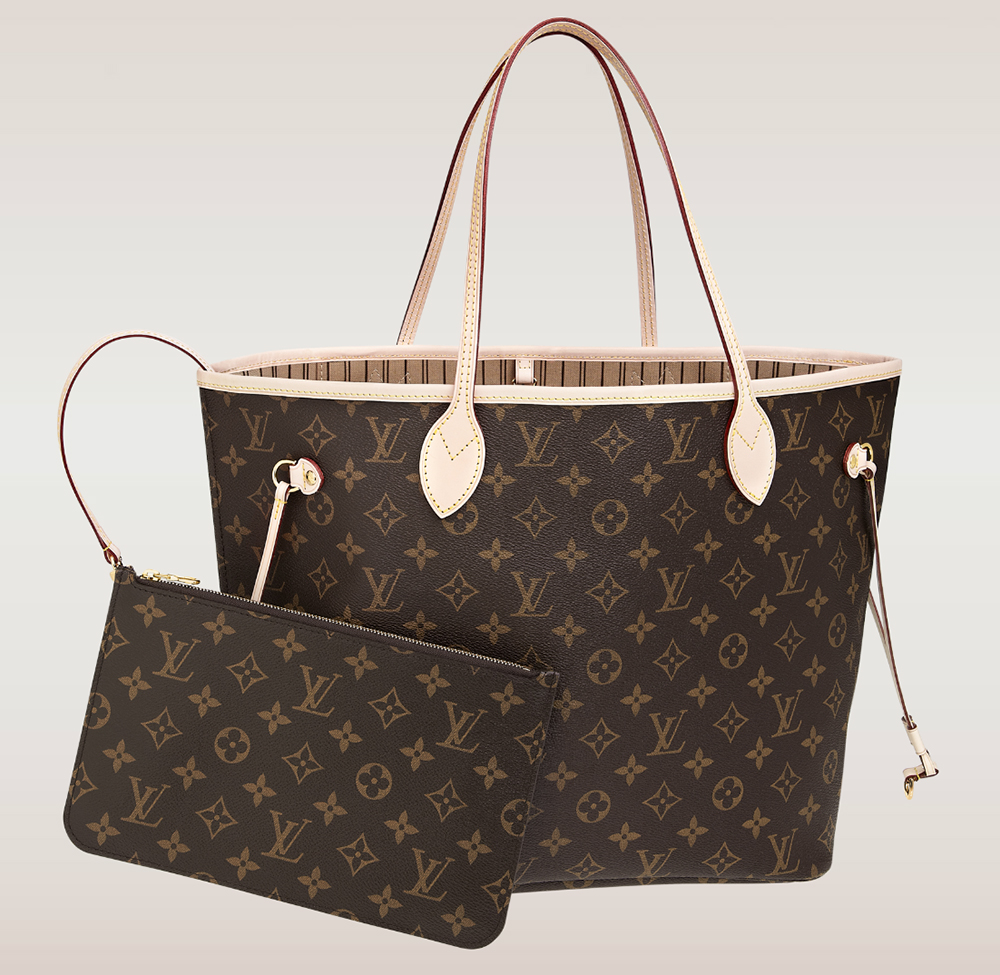 Available Interior Colors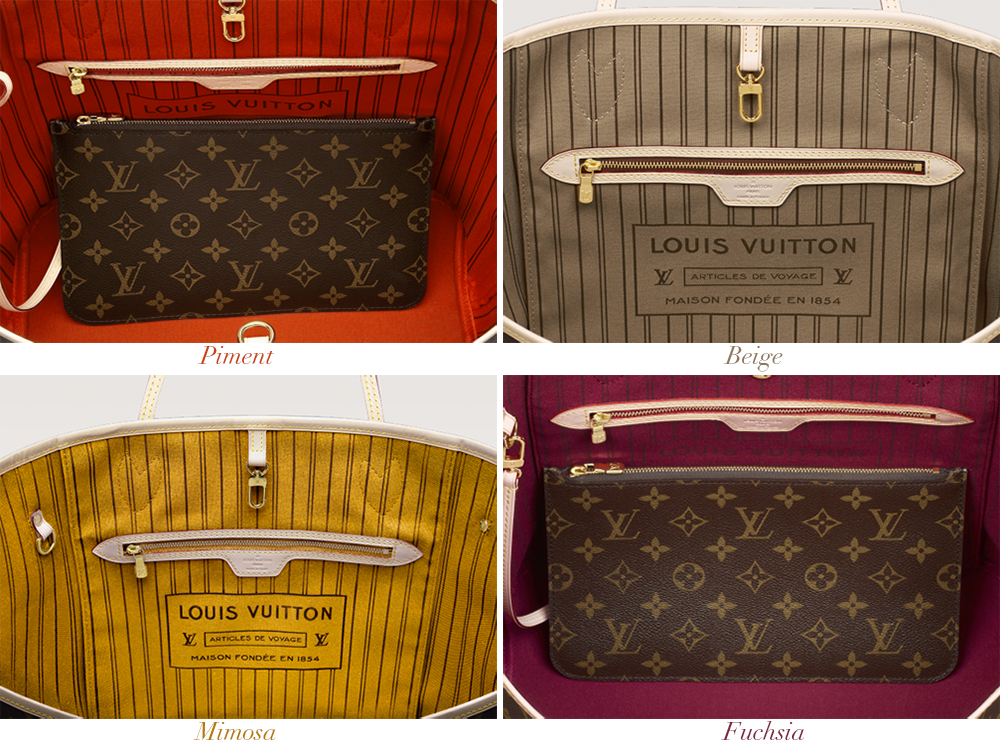 Louis Vuitton Monogram Canvas Neverfull Tote GM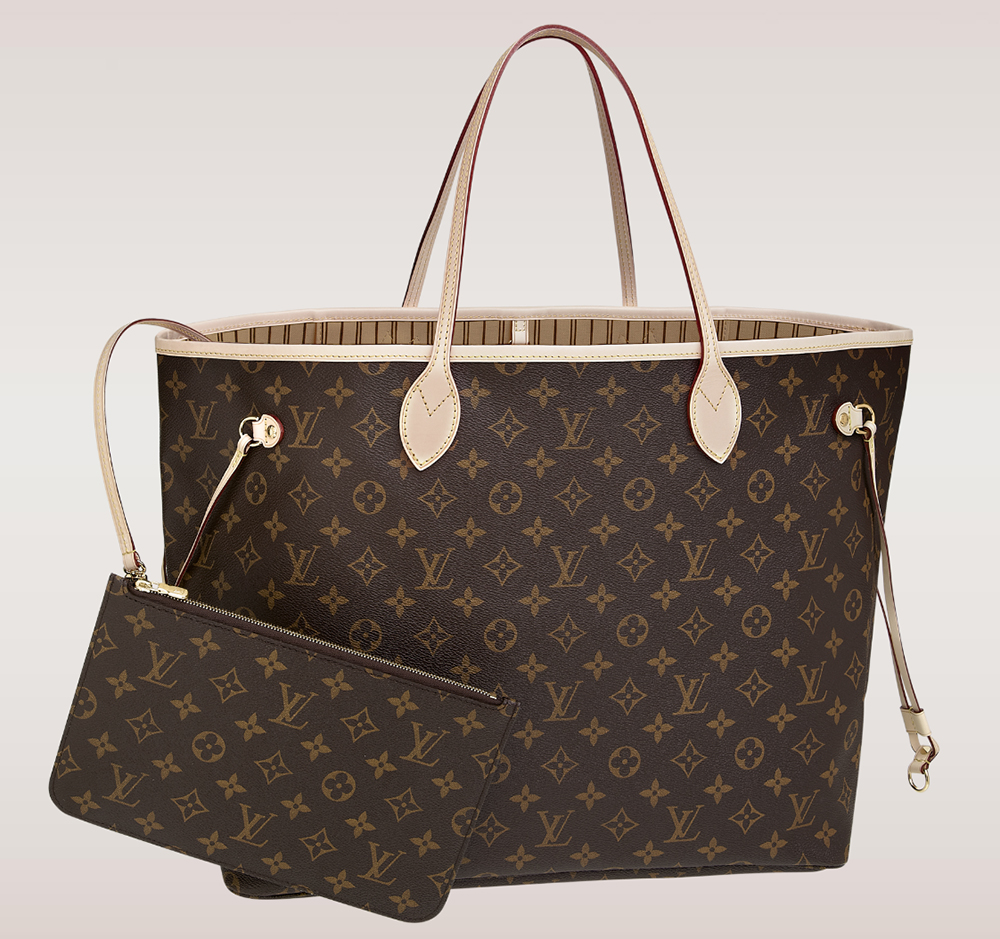 Available Interior Colors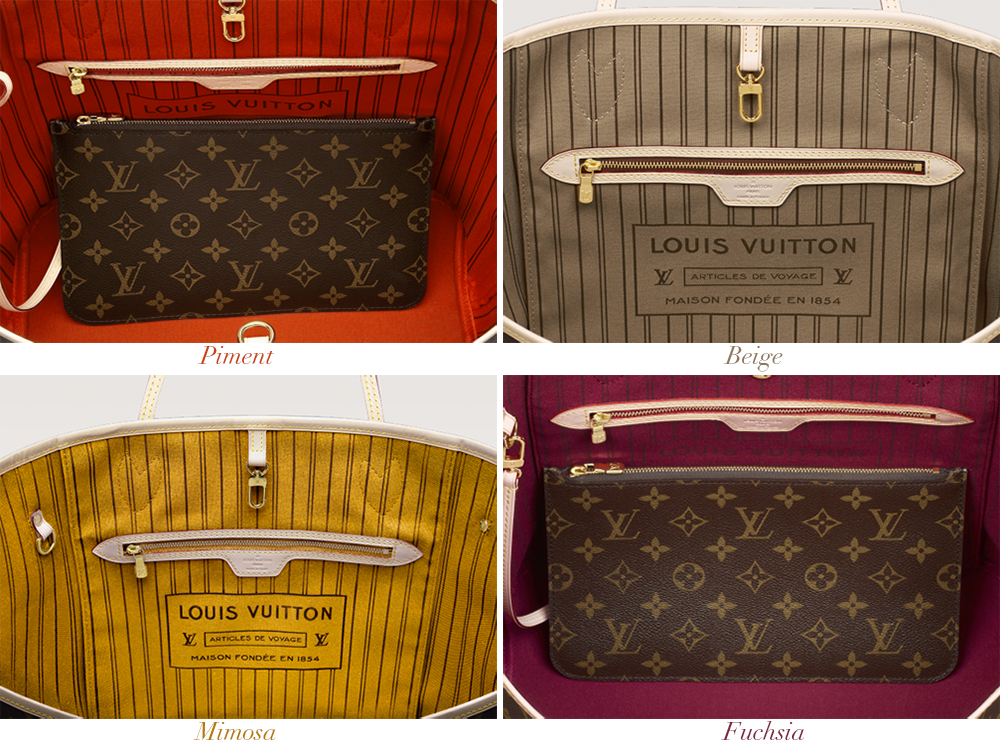 Louis Vuitton Damier Canvas Neverfull Tote PM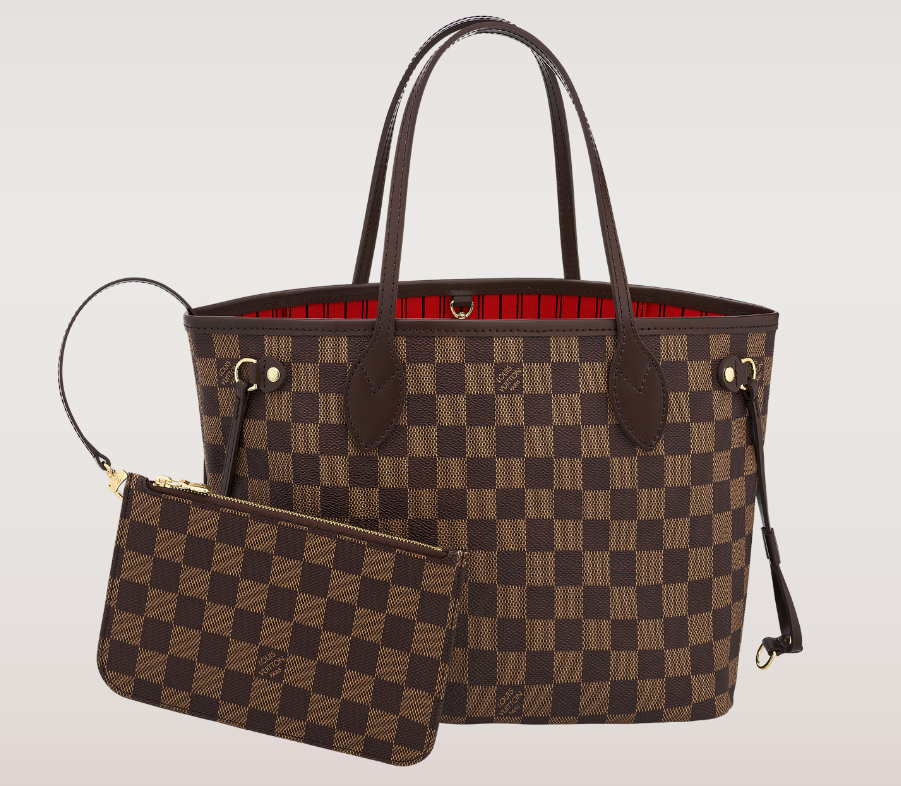 Available In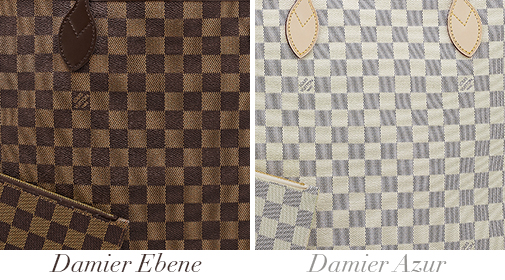 Louis Vuitton Damier Canvas Neverfull Tote MM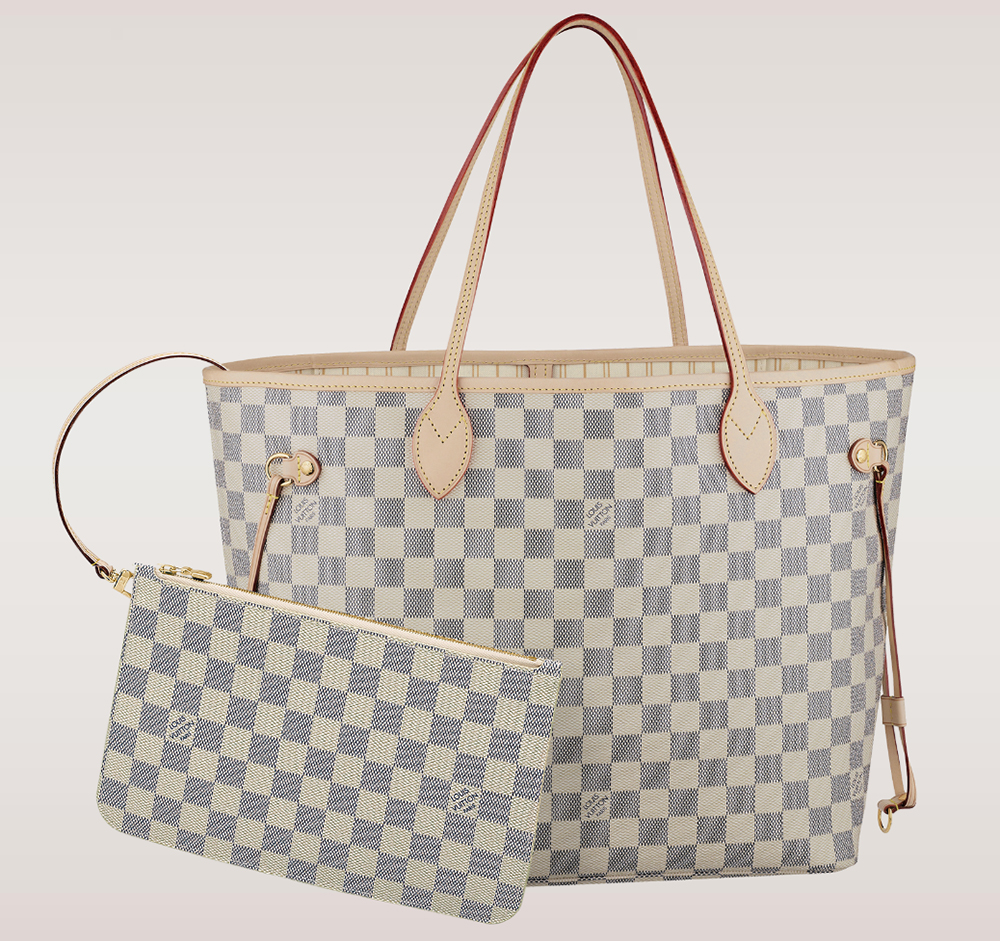 Available In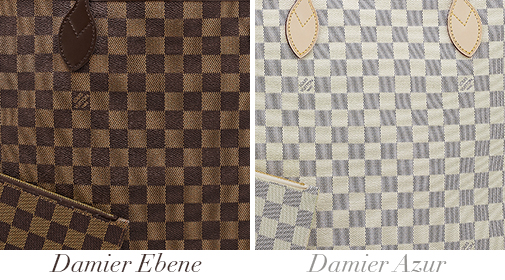 Louis Vuitton Damier Canvas Neverfull Tote GM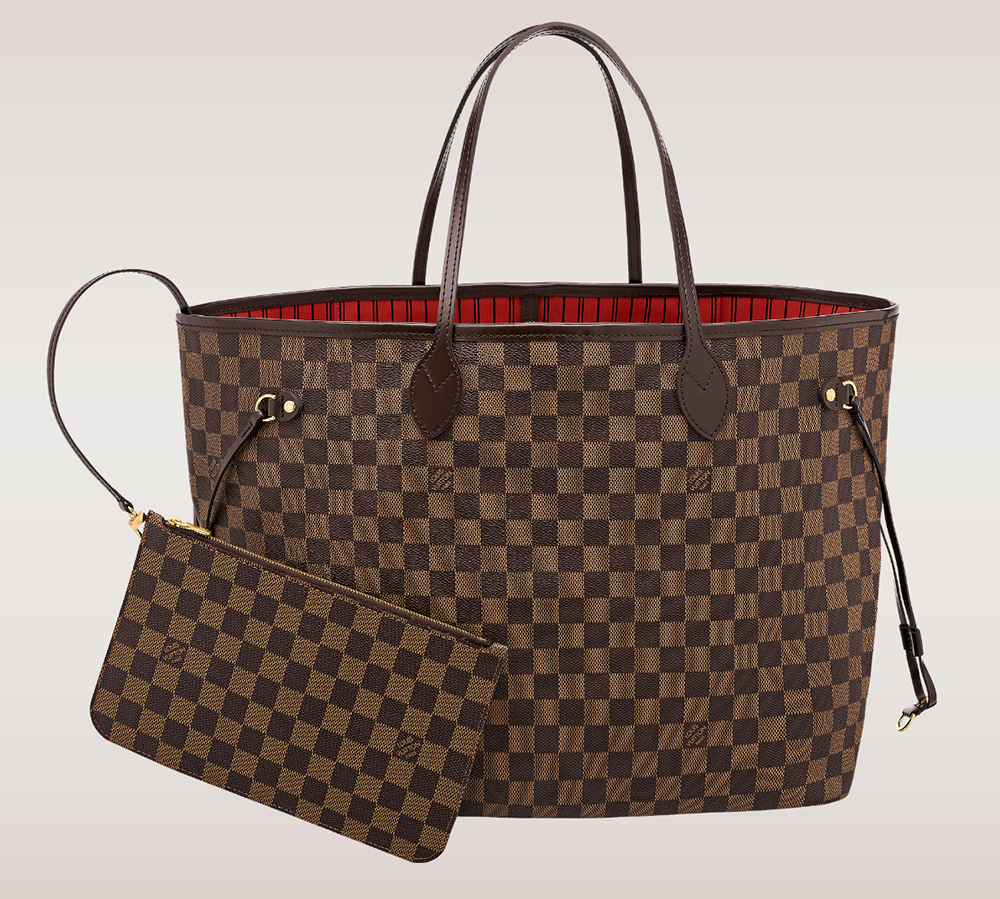 Available In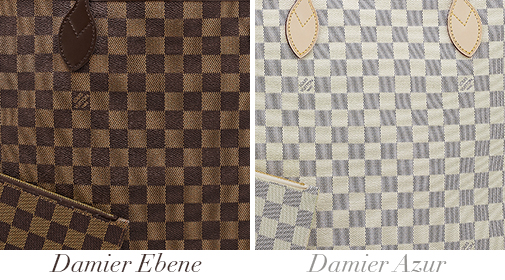 Louis Vuitton Epi Leather Neverfull Tote PM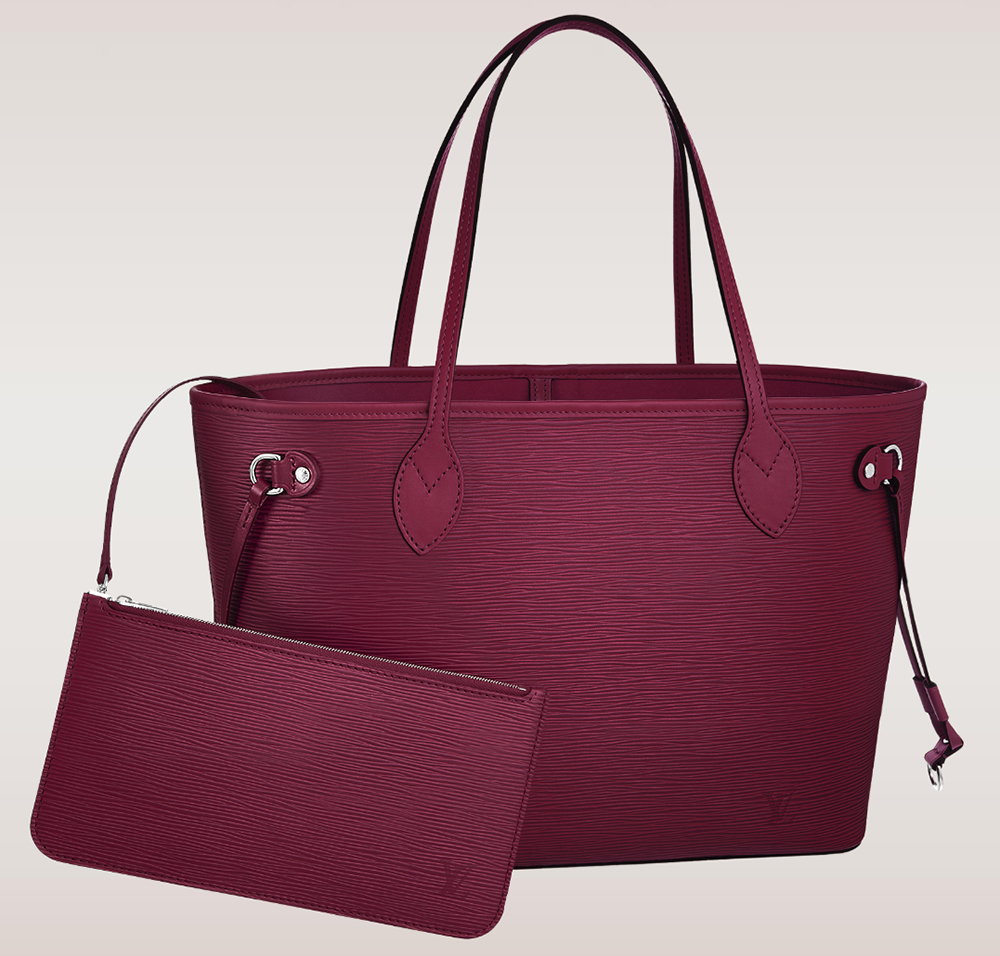 Available In

Louis Vuitton Epi Leather Neverfull Tote MM
Available In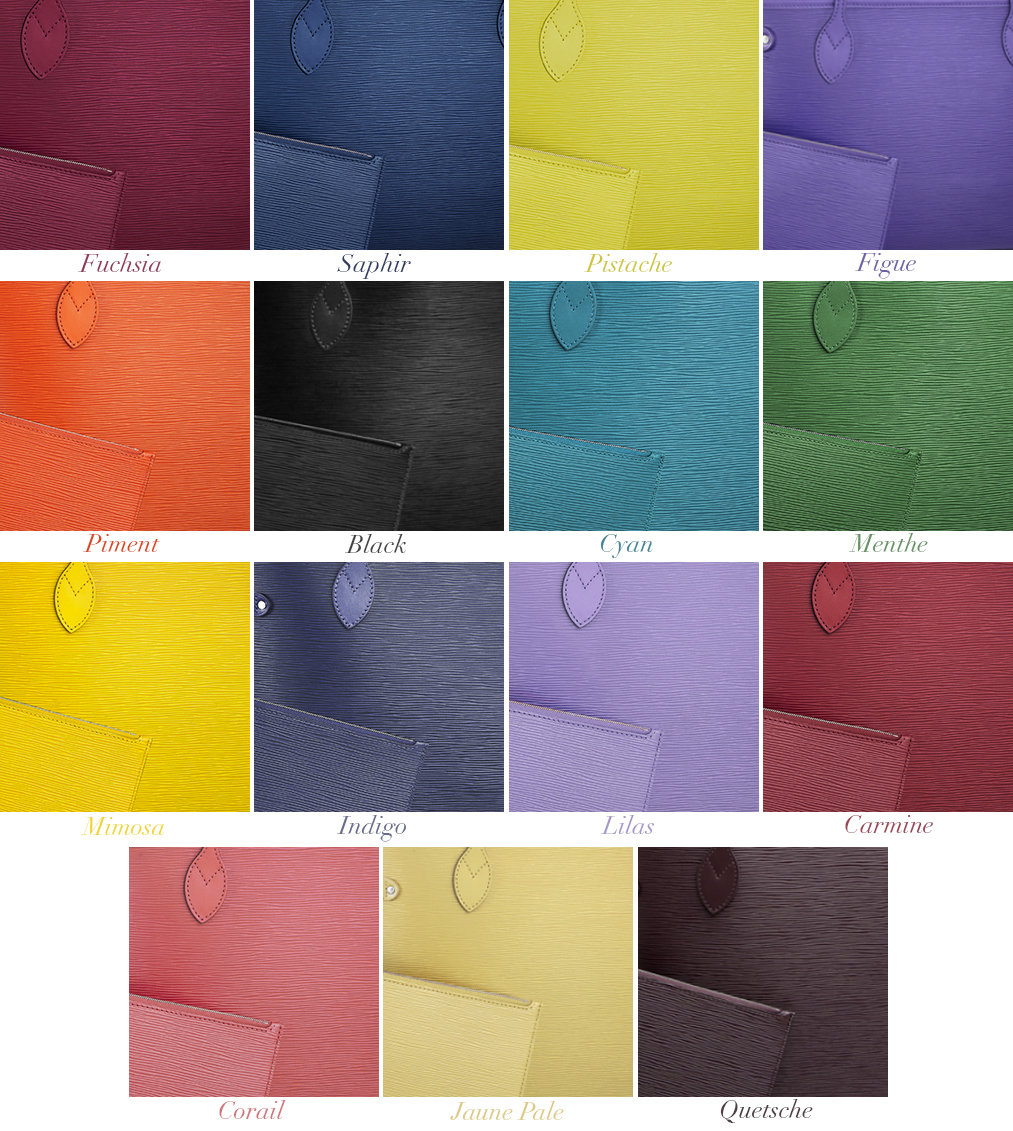 Louis Vuitton Monogram Idylle Neverfull Tote MM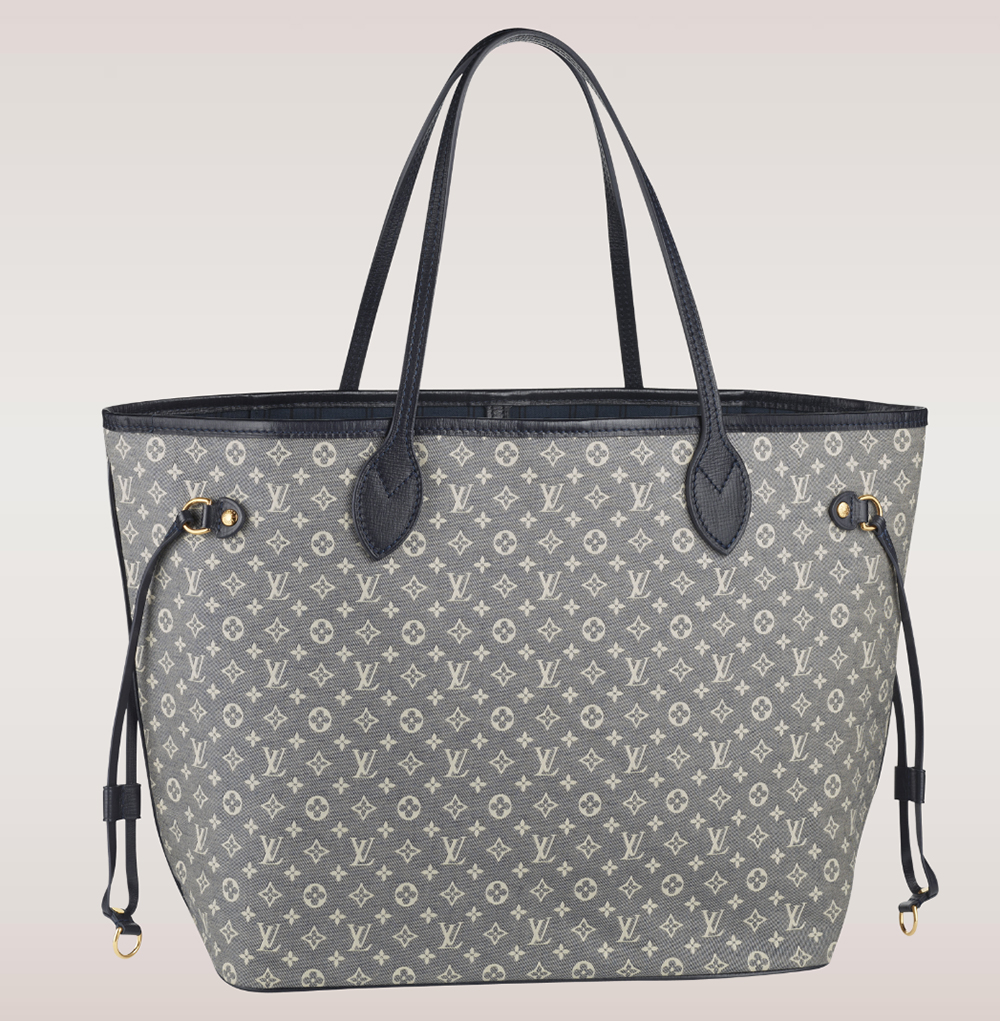 Available In

Louis Vuitton Mon Monogram Neverfull Tote PM
Louis Vuitton Mon Monogram Neverfull Tote MM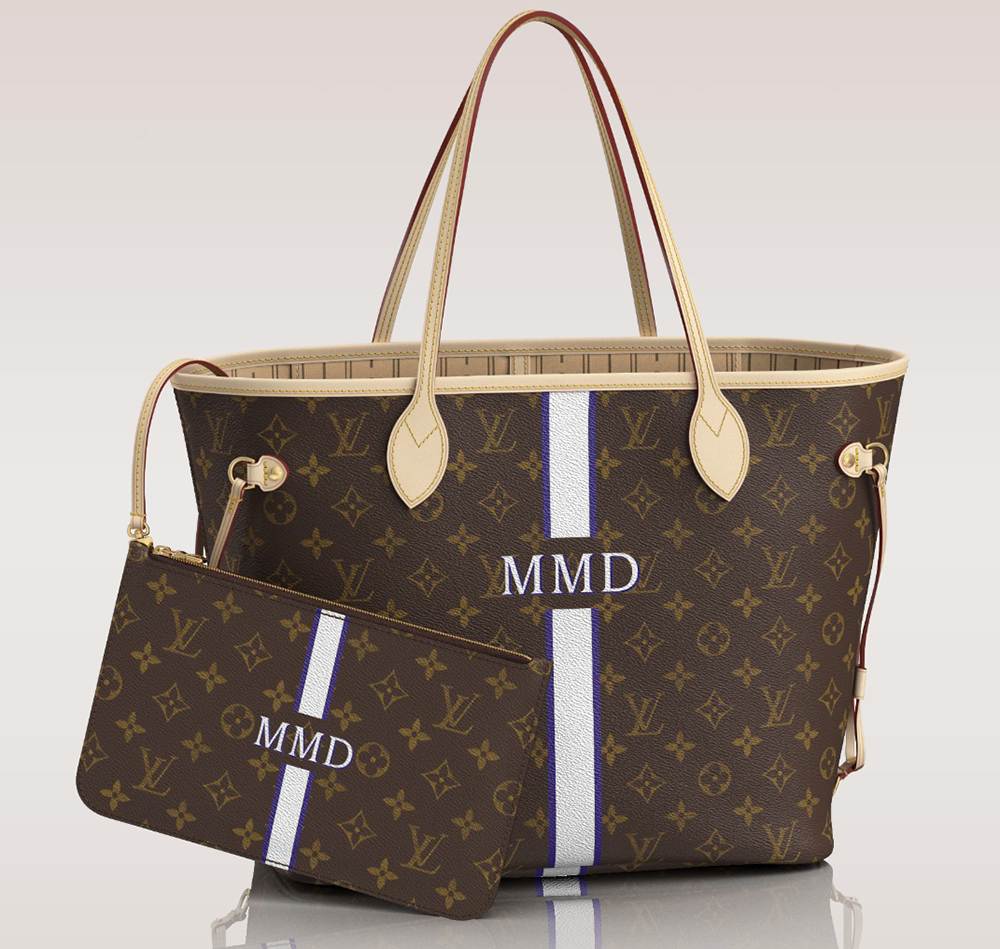 Louis Vuitton Mon Monogram Neverfull Tote GM