Few bags offer as uniquely distinct a shape as the coveted Loewe Puzzle Bag. In fact, it happens to be one of my favorite bag designs and a shape that I come back to season after season, coveting a new iteration each year. Handbag lovers are all very acquainted with this bag from Loewe, with geometric lines on the leather mimicking puzzle pieces. If you love the Loewe Puzzle bag but want a bit less structure and more of a casual, cool take on this distinctive bag, there is a new design that elevates the Puzzle line collection this season.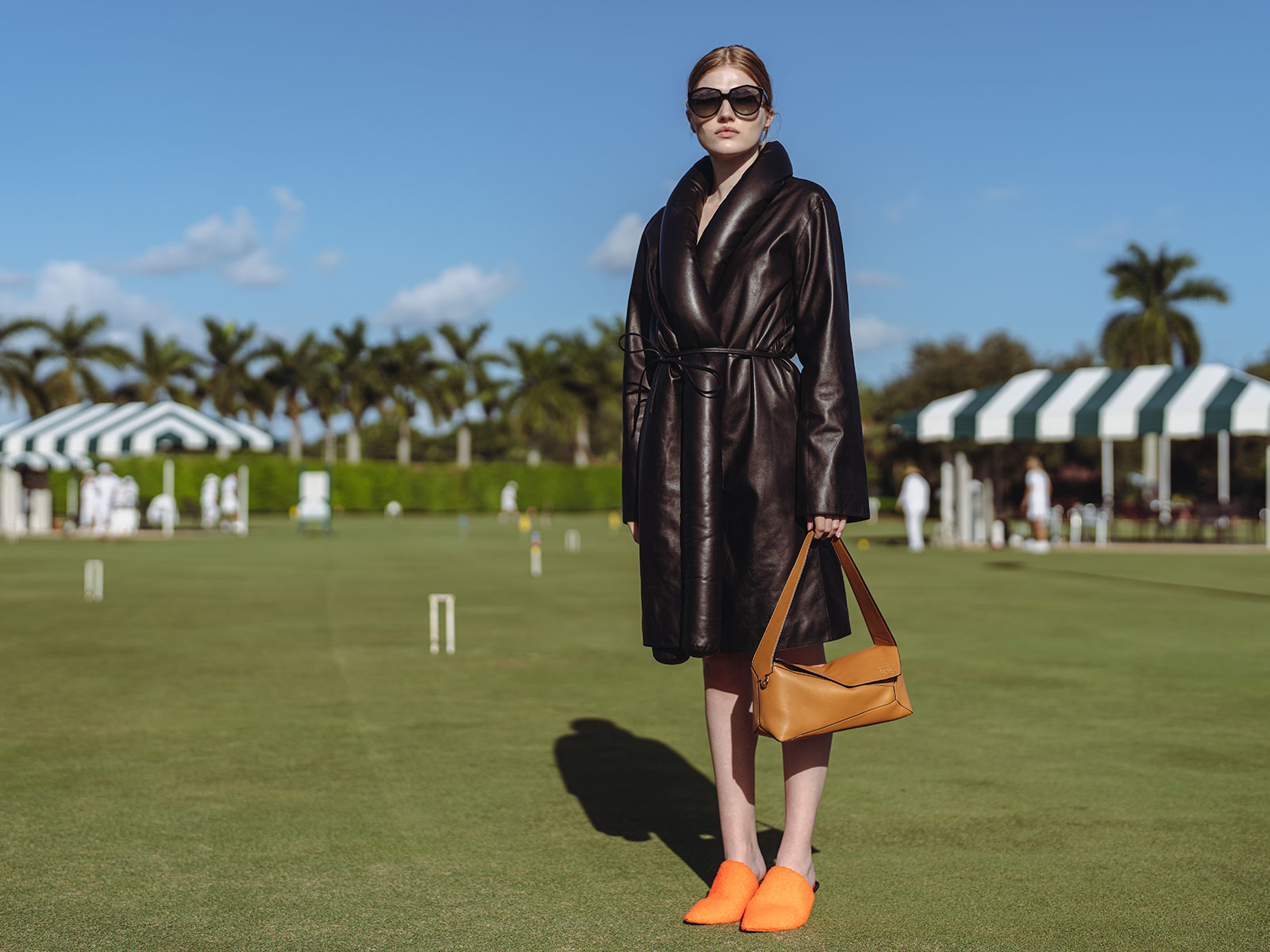 Introducing the Loewe Puzzle Hobo, a soft and supple shoulder bag that sits over your arm easily with a thick leather strap while offering all of the distinguishing elements that make the Puzzle bag entirely unique. Upon first glance, you'll immediately recognize the similar asymmetries as the Puzzle bag but with a different attitude and this new style perfectly pairs with the RTW collection. The Nappa calfskin leather on this bag is lovely, thick, and luxurious to touch, and you can see how it allows the bag to retain its shape without being rigid.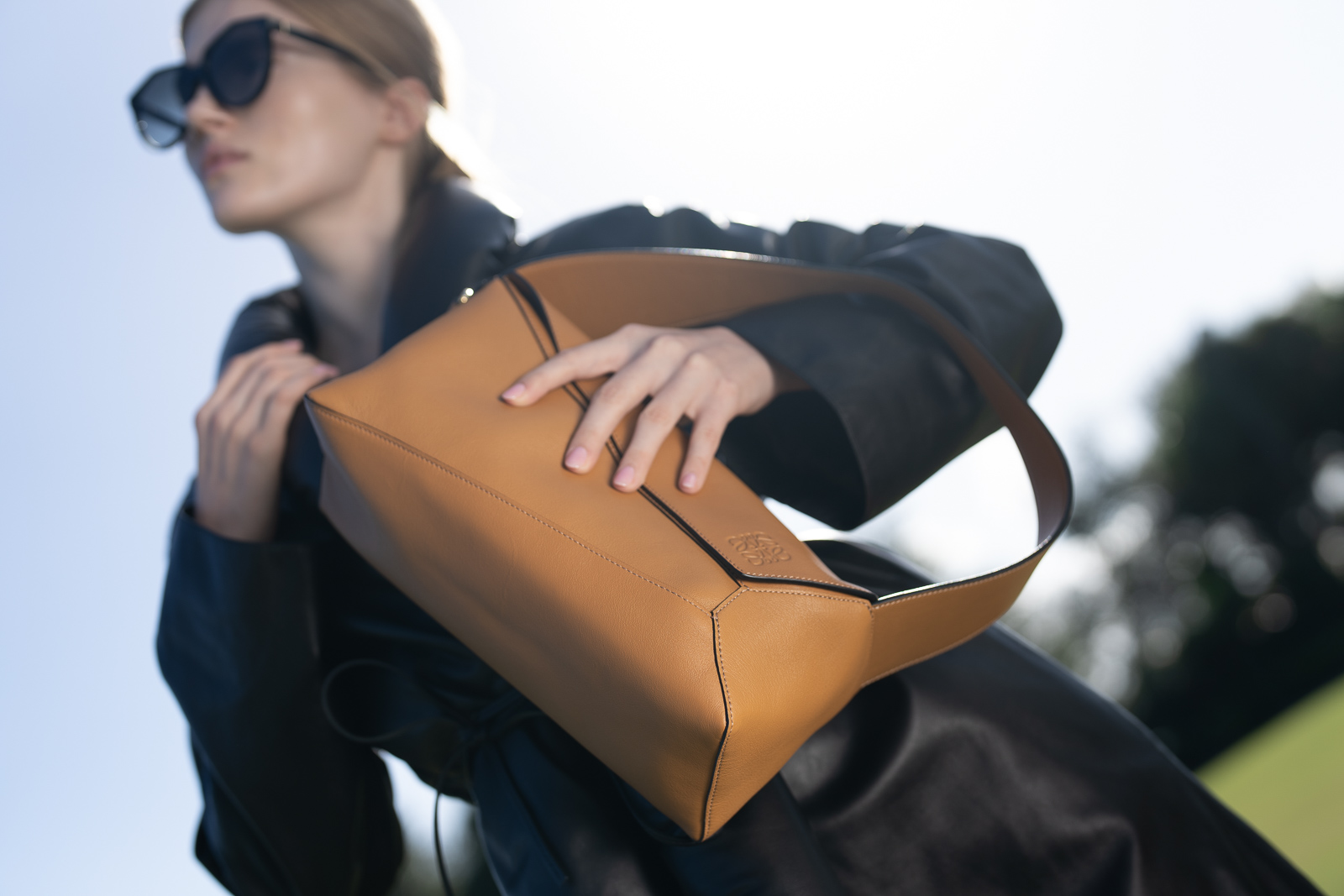 The bag's interior is accessed by the top flap, leading to the interior compartment with a calfskin zip pull. You'll find herringbone cotton canvas lining as well as an open pocket on the inside. Because of the softer body of the bag, the zipper is really easy to open and close, which is a major plus. There is an external zip pocket on the back of the bag, and the nice thing about this pocket is that it can fit your keys or AirPods. It's a way to keep yourself from fumbling for something you need to reach for quickly and allows a secure and easy spot to store. Plus, it offers a classic Puzzle Bag touch that helps define the design.
One of the major differences from the original design, aside from the soft leather, is the shoulder strap on this bag that seamlessly offers a wide leather strap. Since the strap is fairly wide, the bag sits nicely on your shoulder without feeling flimsy or falling off. It's not long enough to wear crossbody, but it offers ample space to wear the bag over your shoulder even if you have an oversized coat on. You'll also find a D-ring to attach personalized charms on the exterior of the bag, which allows for further customization if you'd like. The bag is light, weighing a little over 1.5lbs, and overall dimensions are 5.5″ H x 11.3″ W x 4.2″ D.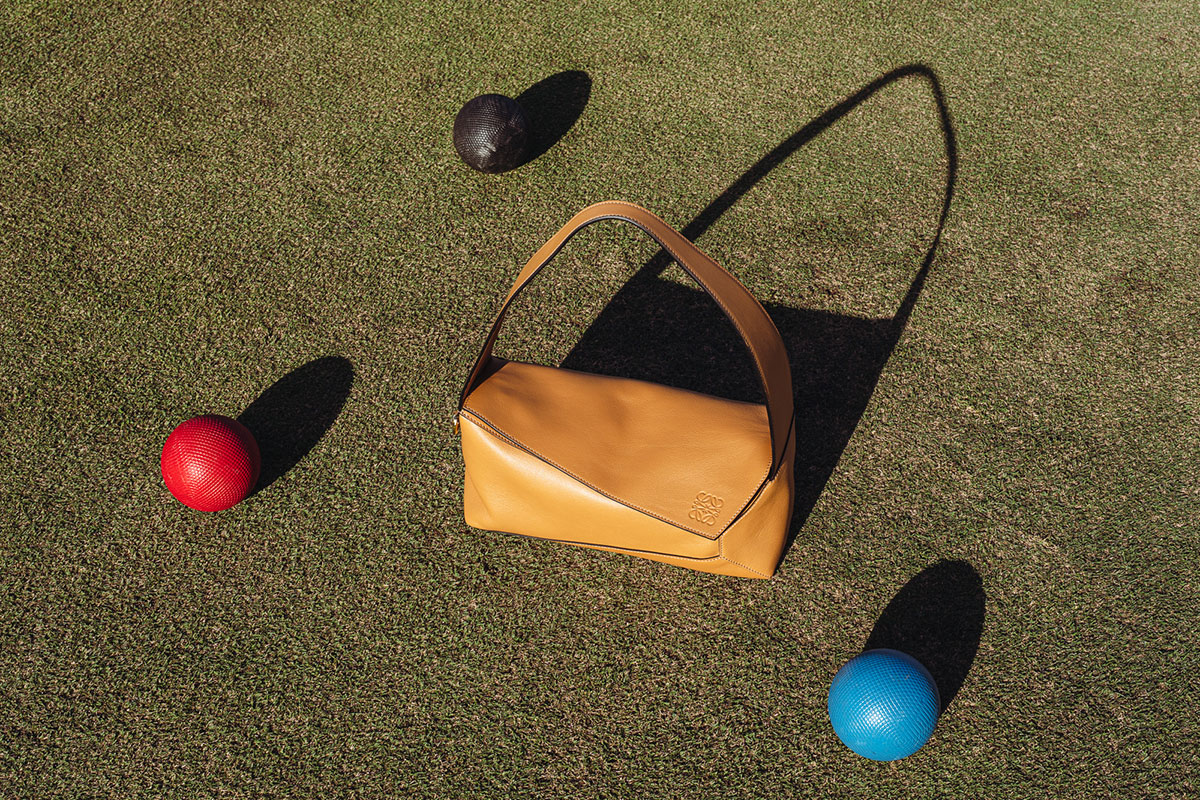 Everything about the new Loewe Puzzle Hobo feels as timeless and classic as the original, but with a more laid-back and ease of style and carrying. It's a bag that you can dress up, even with a gown like this green number, but you can also pair it over your winter coat or with your spring and summer jeans and a top. The sneaker with tracksuit look that so many of us covet would suit this bag ideally, too (which is how I envision wearing it myself). The possibilities are endless, and that makes this a highly versatile and instantly covetable design.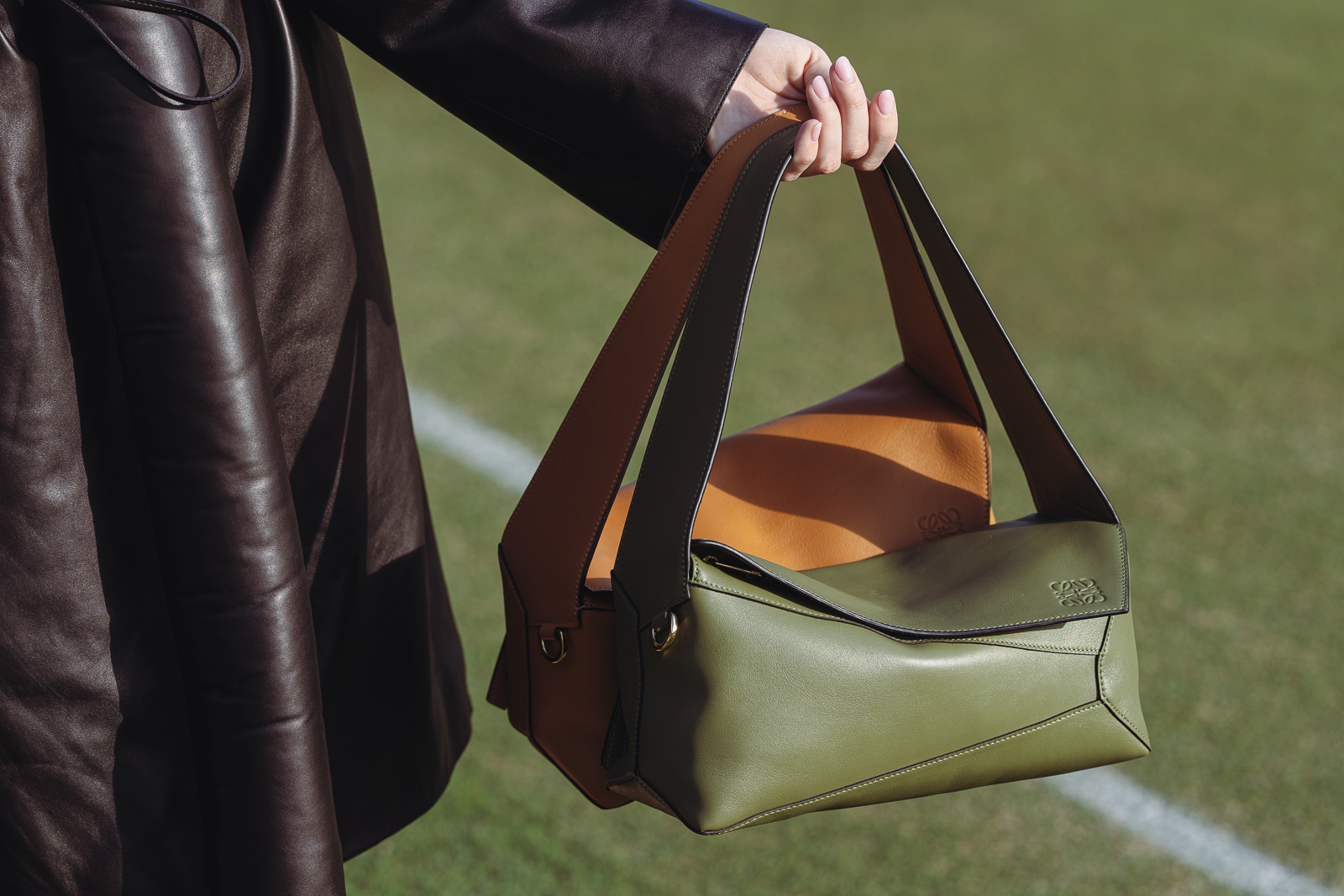 There are six colorways, from the more pared-down to the eye-catching, and each sports the embossed Loewe anagram on the top flap. In line with the color therapy inspiration from FW21, the color palette gives a playful touch of color blocking to coincide with RTW looks from this season. The Puzzle Hobo tops bag lovers lists as one of the most iconic bag designs of our time, and this update offers a welcomed change without altering every aspect that we've come to know and love from the brand.
Discover the Loewe Puzzle Hobo now!