I know, I know, casual chic sounds so cliche. And it is. But I use it for this bag because it describes the Lanvin Relex Shopping Sac ideally. We have become accustomed to seeing Lanvin add flowers or bows, but this bag is entirely void of both. And while it may be void of these two accessories, the overall allure of the bag is its casual wearability.
Lanvin is a brand you are going to dish out more money for. But the product shows the attention to detail and luxury materials. I have felt the leather they use for many of their bags… divine. If this lambskin shopping tote is remotely as soft as it looks in pictures, it will be one of those bags you will not want to take your hands off.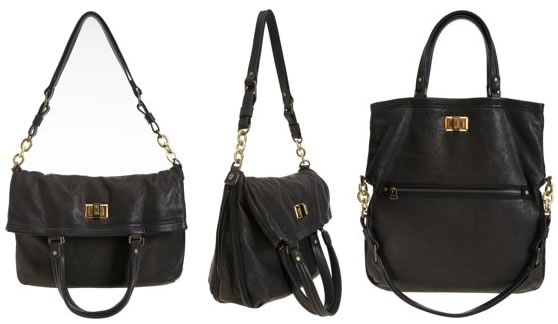 Right now what I want to do is get my hands on this bag. I want to try it on with the 13″ strap and use it as a foldover shopper. Then transfer it to my hand with the 7″ handle drop. This way I can see exactly how this bag will feel on (though I mostly would use the long strap). I feature many bags that are perfect day-to-day bags because they are wardrobe necessities. And black is an optimal choice when you want to invest in a good everyday bag. Add this Lanvin number to your list. Buy via Barneys for $2,150.