While many new bag brands are popping up and each week we receive a handful of requests for collaborations via e-mail or Instagram, few stand out as ones to watch. Last month we gave you a first look at buzz worthy new brand Linjer, which caught our attention for its simple designs and quality materials. Today we're delving in further and giving you a close look at one of the brand's newest styles. Meet the seriously sleek and super classic Linjer Sling Bag.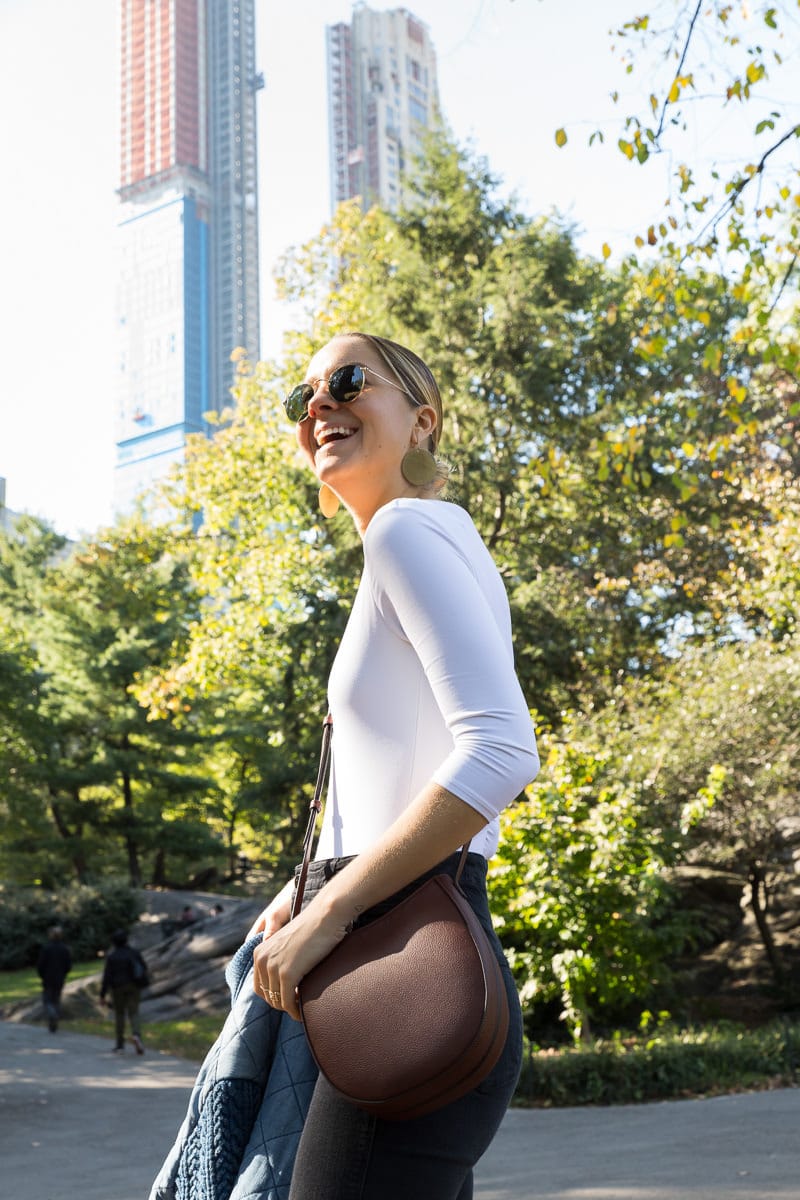 The Sling Bag from Linjer is incredibly refined in both the overall look of the bag, which is shaped like a teardrop, as well as the construction and craftsmanship of the bag. At first glance the bag is simple, but once you put it on, it is apparent not only how well the bag is made but also how beautiful the leather feels. It's easy to wear and fuss-free, which is most important in a great every day bag that you can throw over your shoulder or wear cross-body and go.




Available in both black and chestnut, the Sling Bag is crafted of beautiful grained Italian leather that feels both luxurious and durable due to its grain. I like to use my bags and not worry about them scratching or looking worn, and grained leather is great for just that. The shape and overall design of this bag is classic in its simplicity. Though simple, there are details like a skinny strip of leather the adorns the side and bottom of the bag that adds dimensionality.




The Linjer Sling Bag is a great size for holding your essentials such as your smartphone, a small wallet, a cosmetics pouch and sunglasses — it can even comfortably hold a kindle. The shoulder strap is adjustable to work for different heights and shapes. I'm 5'9 myself, and sometimes I find that bags don't sit on my body where they should or where I want them to, so an adjustable strap is a must. It can be worn over the shoulder or as a cross body too. Overall dimensions of the Linjer Sling Bag are 8.5″ x 8″ x 2.5″ and there are two interior slit pockets which can easily hold cards, a pack of gum or other small items. Well priced at $245, this bag is sure to be Linjer's next big hit.