When I think of Chloé I immediately think of the many iconic bag designs of the past. In the last few years or so, Chloé has churned out bag hit after after bag hit, and now, starting with Pre-Fall 2019, Chloé introduces a new, but old bag which is giving us some serious nostalgia. Bag lovers will remember the ever-popular Chloé Paddington Bag, which was one of the most iconic it-bags of the past. The Paddington Bag was known for its exaggerated lock detailing, and now it's been reimagined in Chloé's latest bag. Meet the Chloé Aby Day Bag.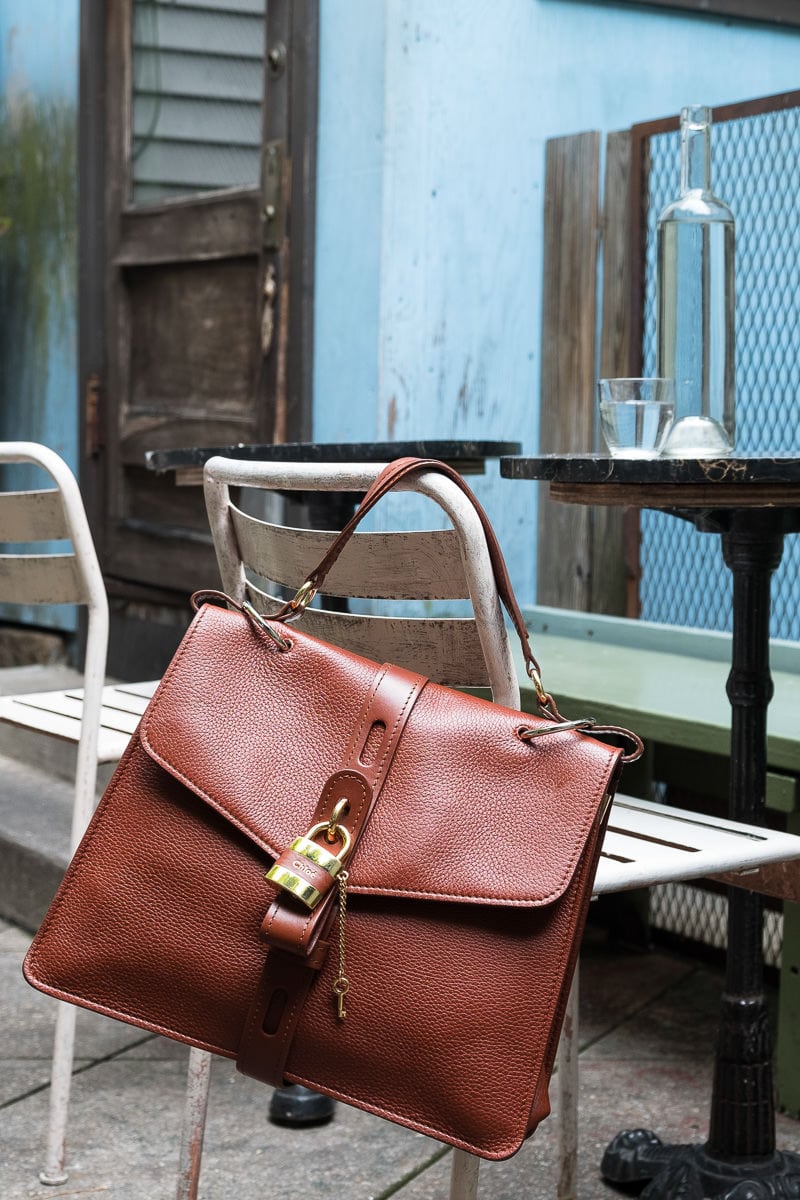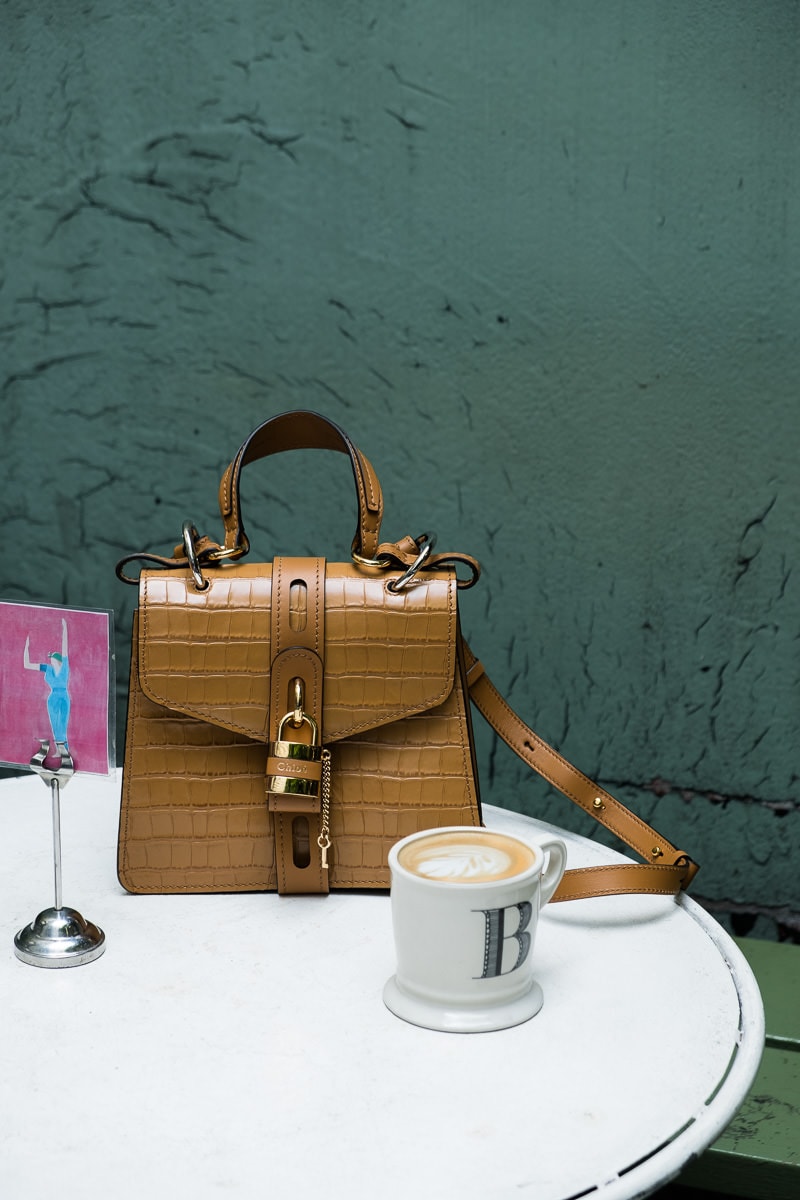 The Aby Collection features a few different shapes and sizes but today we're giving you a look at the chic, stylish (and practical) day bag version. The small Aby Day Bag in embossed croc, which is brand new for fall 2019, is the perfect bag for the girl on the go who loves mini bags, but wants a bag that can hold a bit more. I love this size because it fits everything that most of my other mini bags do, but it also can hold other items that I would need for a longer day out, such as a book and a snack. The interior is divided into two compartments separated by a zippered middle, which makes it incredibly easy to stay organized. There is one interior slit pocket, and the overall dimensions are 8.5″L x 9.5″W x 4.5″D. The embossed croc version is available to pre-order for $2,450, though there are also many other color options in smooth leather as well for $2,190.


The Large Aby Day bag is a great alternative work bag for those who prefer a style that's sleeker than a tote. It can easily hold a small laptop or iPad, and like the small version, it can be held via the top handle, or worn with the longer shoulder strap. Both the small and the large bags are slightly structured, with an accordion-pleated side. This gives you a certain versatility when deciding how much to carry, and it's nice that even when the bag is more on the emptier side, it won't look misshapen or slouchy.
The large version is constructed the same as the small bag (note there is a also a medium sized option as well) and also features one interior slit pocket as well as two large compartments separated by a zippered pocket. The overall dimensions of the Large Aby Day Bag are 12″L x 14″W x 5″D and it retails for $2,595.