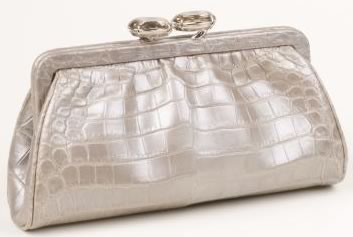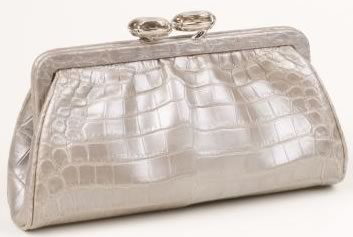 Shoes and handbags seem to go hand in hand. Just as this is the case, there is no way we can leave out other essential accessories, like jewelery! Whether you love rings, bracelets, necklaces, ear-rings, most girls can't shy away from jewelery of some sort. So just as I love to check out Jimmy Choo handbags and shoes, I love that there is a designer out there who designs two of my favorite things – handbags and jewelery.
I have been eying designer Darby Scott's creations for a few months now. Each time I look at a handbag or piece of jewelery I am overwhelmed by the elegance, sophistication and versatility of her items. You will find several evening bags that are absolutely to die for. Yet, if you keep looking, you will see that her line continues to expand and she doesn't just design evening bags anymore. I find myself fixated on the Matte Mercury Alligator Mini Evening Clutch (pictured at the beginning of this post). Sure it is elegant, but the thing that sticks out to me the most is how this bag is bound to appeal to so many women of different ages.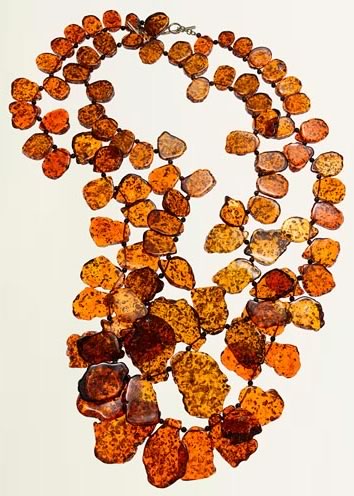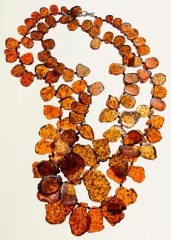 Yes, Darby Scott handbags caught my attention, but the jewelery has got me hooked. Like the Dark Amber Bib Necklace Set, the pieces boast unbelievable precious gems and stones. Yet, it is the way that these stones are arranged and set that really stand out. I am dying to own a piece of her jewelery. I just know that once I own one piece, I'll want to own so much more. The fashion world is nothing new to Scott, who prior to launching her own brand worked for fashion power players like Karl Lagerfeld and Perry Ellis. Click here to peruse and shop Darby Scott!
So, tell me, what do you think of this designer? Do you like what you see? When it comes to introducing new designers, I am always interested in hearing your feedback. Tell me what you think!!!