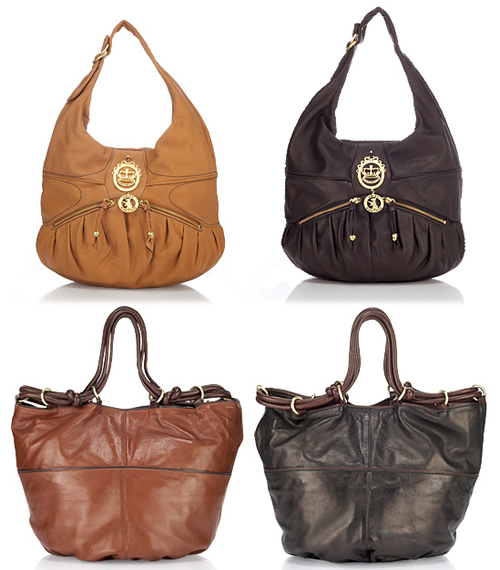 Two bags, one dark, one tan/brown shade, two styles, two brands, same name? What motivates established fashion companies to rip each other's names is beyond me.
On the top row, the Juicy Couture Stella in Dark Neutral and Black ($360 via eLuxury), on the bottom row the well liked Kooba Stella Tote in Brown and Black ($595 via eLuxury).
Which one do you prefer?