Givenchy presented its spring 2023 runway earlier this month during Paris Fashion Week, and the collection itself was ultra-feminine with pops of grunge. Drapey fabrics and silk dresses were juxtaposed with oversized denim and cargo pants.
Designer Matthew Williams has found his groove with this collection, which was a little bit haute couture and a little bit streetwear, which makes sense given William's background in streetwear. Somehow the whole thing just worked.
Givenchy's Got a Brand New Bag
As for the bags, there were some carry-over styles and bags that were less commercial, but the true standout was a brand-new shoulder bag shown in multiple sizes and colors. At first glance, the bag feels like a hit. Relatively simple in shape, the roomy shoulder bag is crafted from soft, smooshy leather featuring moto-style leather straps and buckles adorning the bag's corners.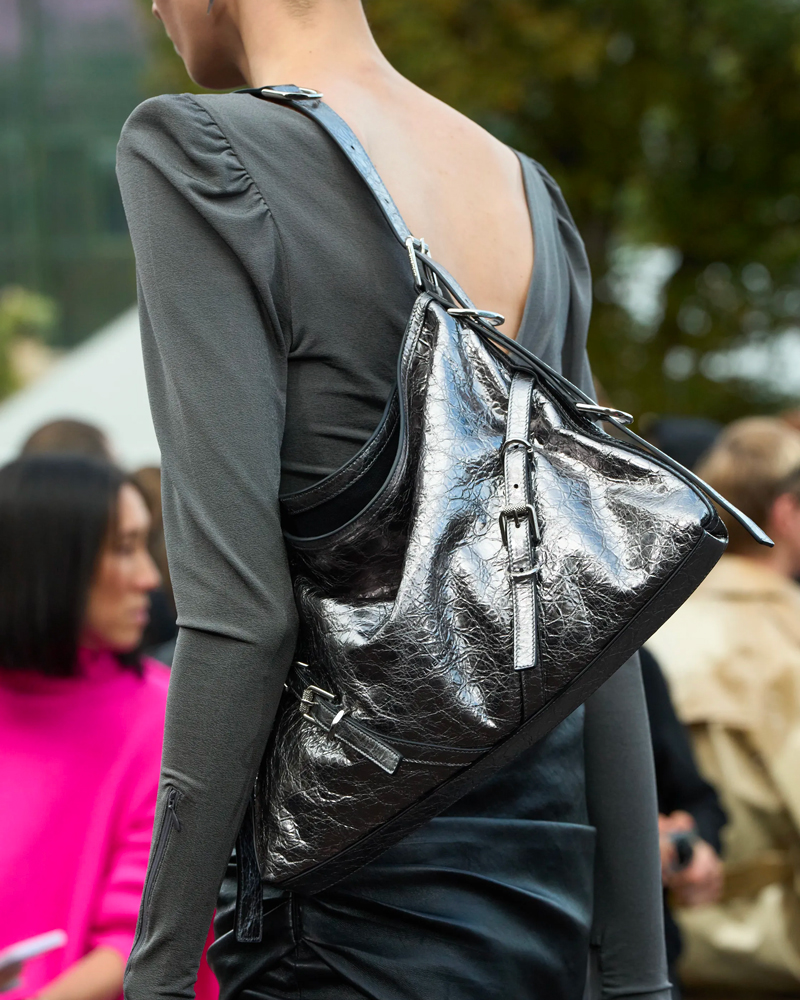 The bag signifies a new direction for Givenchy's leather goods, moving beyond the oversized, chunky hardware that Williams became known for when he joined the House.
I like the look of this bag overall and think it will resonate as it's very consumer friendly. And while I feel excited about this new direction, at the same time, I can't stop making comparisons to the Balenciaga City Bag.
Do you see it too?