Givenchy's now-iconic Antigona bag is currently celebrating its 10 year anniversary. A decade in fashion is an incredibly long period of time for a handbag to remain both relevant and loved. And yes, the Antigona is highly beloved, as back when I suggested it was time to be retired you guys pushed back, and you pushed hard. The Antigona has a huge fan base, and though the bag may not be for me, I understand why it has seen such massive success. At the time of its release, big bags were highly sought after, and the Antigona's multi-carry function, coupled with its size and sleek design, made the bag a popular choice for both bag lovers like you or I and celebs too.
While the bag has clearly stood the test of time, bag trends have changed drastically since it was first released back in 2010. Mini, micro and nano bags have sky-rocketed to popularity over the last 3-4 years, and now Givenchy has taken its classic Antigona and given it a shrunken down makeover for fall 2020. Introducing: the Givenchy Nano Antigona Crossbody.
It's no secret that the Antigona is one of Givenchy's most adored bags. And while the original is characterized by a structured shape and ladylike top handles, the Antigona Nano Crossbody was designed sans the top handle straps, making this little Antigona recognizable only by its iconic trapezoid silhouette and triangular logo. The crossbody strap is removable so the bag can be carried as a clutch or used as a pouch in a larger tote as well.
This bag is tiny, but not quite mighty, and with overall dimensions of 5"L x 6.5"W x 2.5"D and a small pocket inside, it won't hold much other than your smartphone, a card case and a few miscellaneous items. The Givenchy Nano Antigona Crossbody retails for $990 and is available via Nordstrom. View more details below.
What are your thoughts on Givenchy's newest Antigona?
1 / 3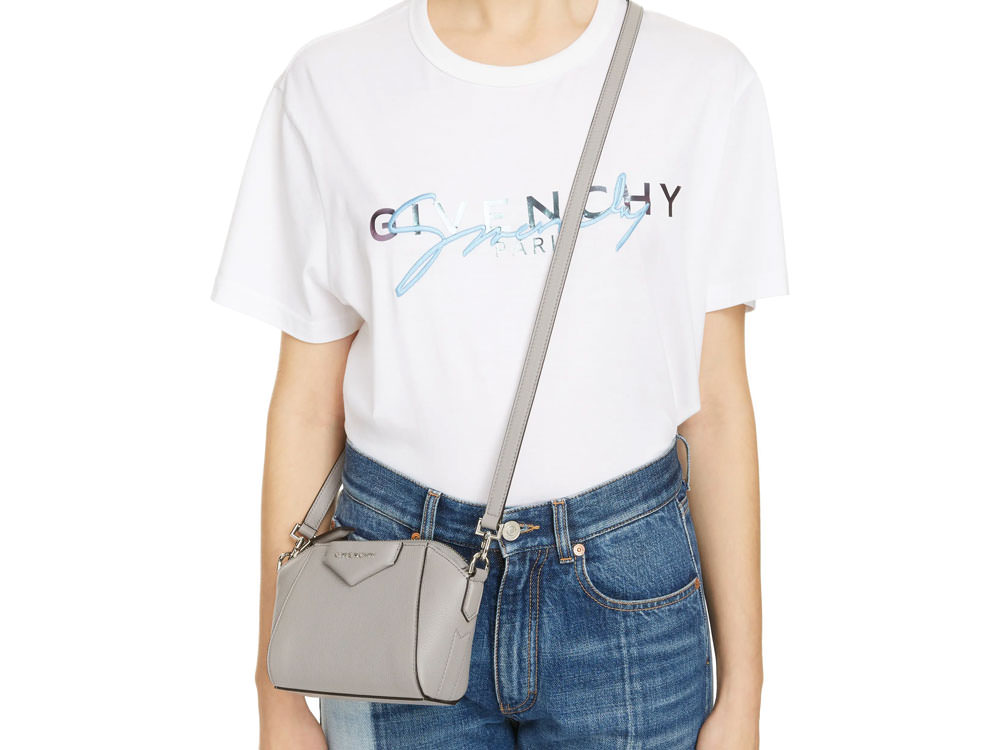 2 / 3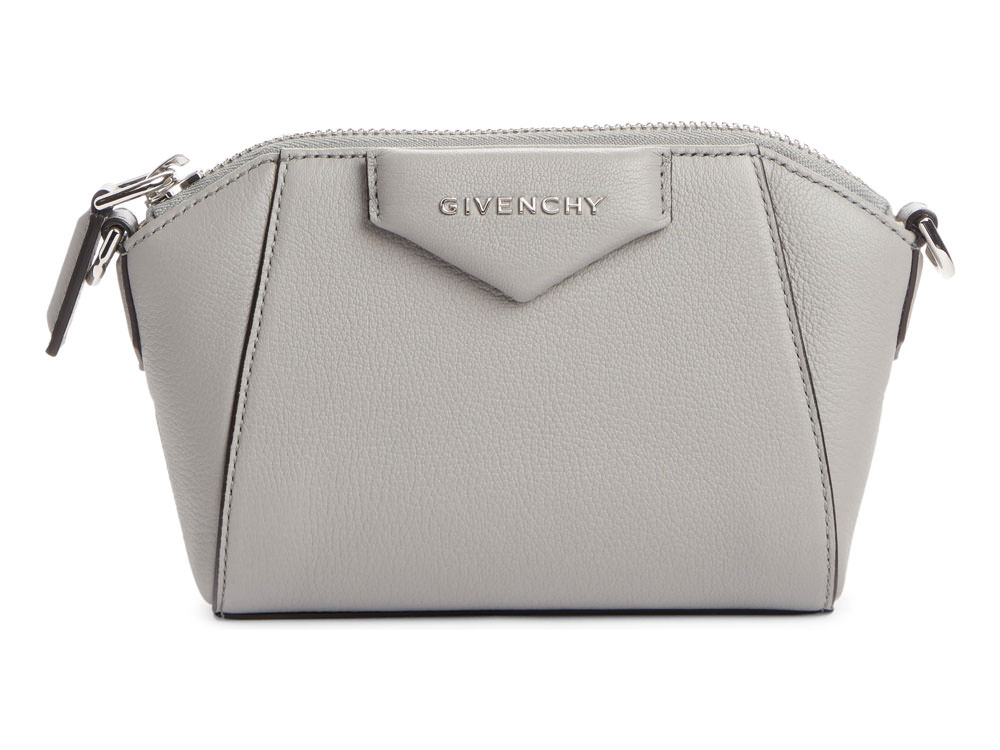 3 / 3