Clare Waight Keller has been known for her past handbag hits, and when she departed Chloé for Givenchy fans of both brands as well as Waight Keller herself eagerly awaited her next designs. Her first design for the brand, the GV3, gained a slow but steady following amongst handbag fans and Waight Keller has continued to churn out new designs for the brand. This season, for fall 2020, Waight Keller has embraced the use of non-traditional materials, debuting a collection of mixed-media and distinctly graphic designs in a modern toned palette.
Similar to the shapes we saw for spring, on the runway, models clutched various pouch-like bags. The GV3 is re-imagined in a sleek black leather pouch with a wristlet strap. Models also toted around extra large top-zip pouches in canvas with leather trimmed detailing.
As for more traditional handbag shapes, a new slouchy top handle tote appeared on the runway in a suiting-like material that coordinated with the collection's RTW. The totes featured leather trimmed detailing and were also shown in leather with a drape-y silk covering. Though unique and different, bags from this collection were overall a bit less commercial than we've seen in past collections from Waight Keller. View all of the bags below.
[Images via Vogue Runway]
1 / 9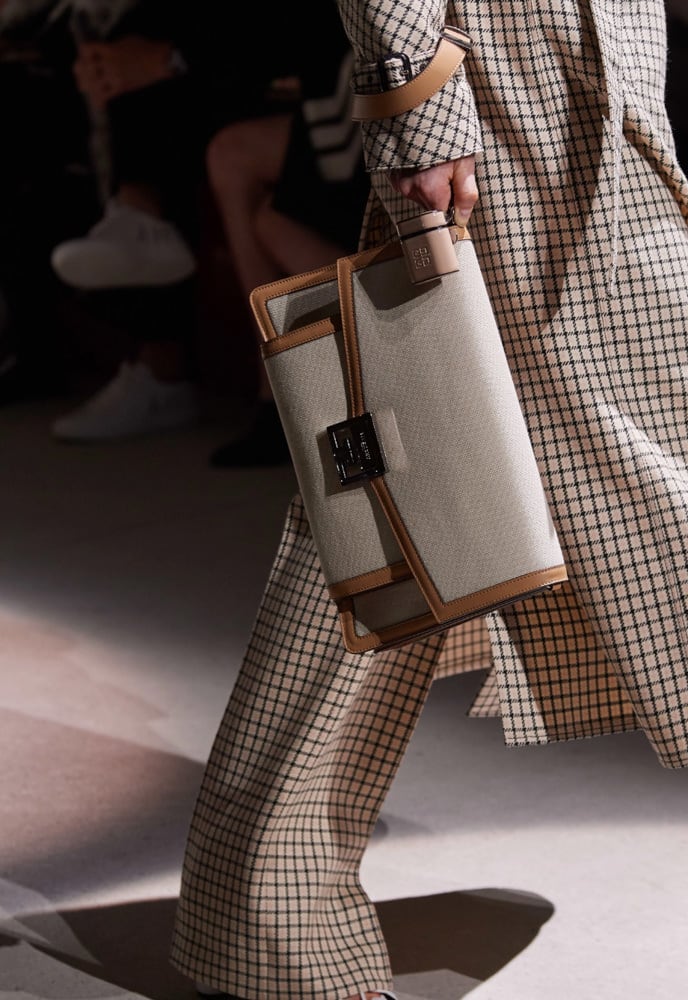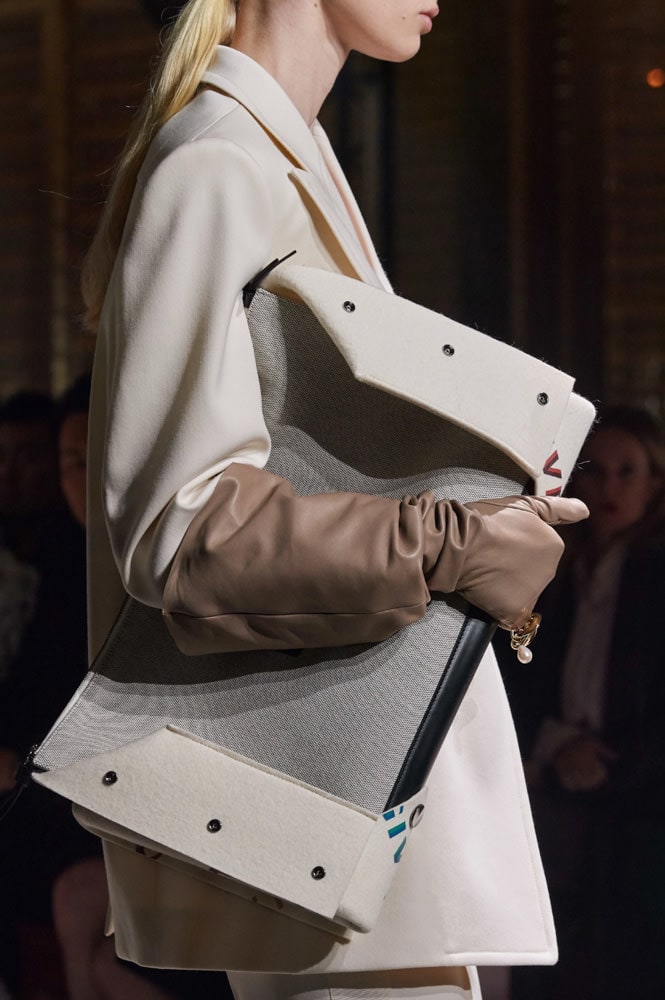 2 / 9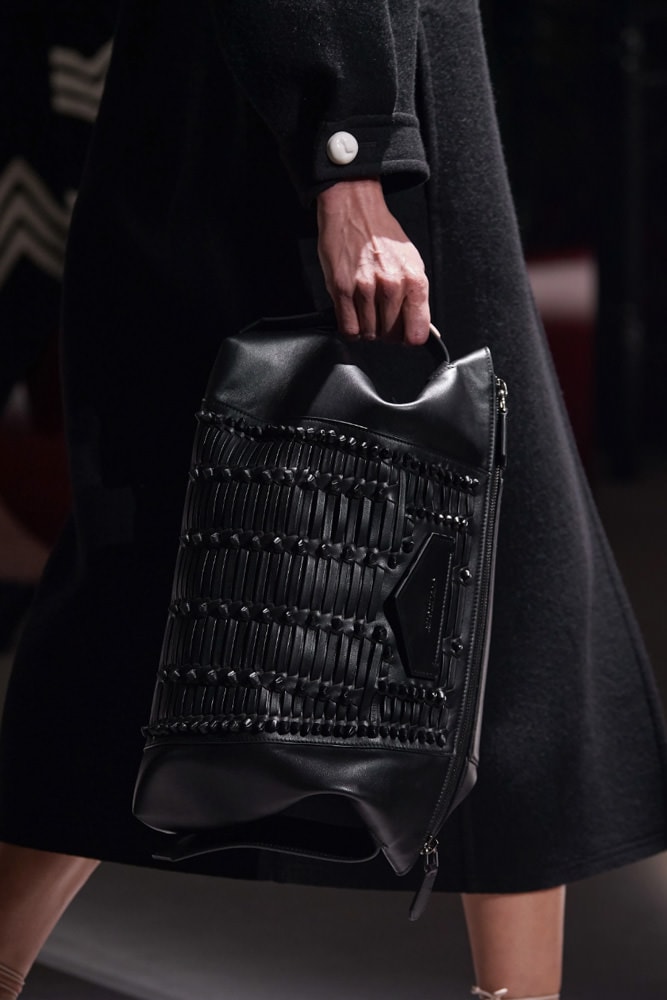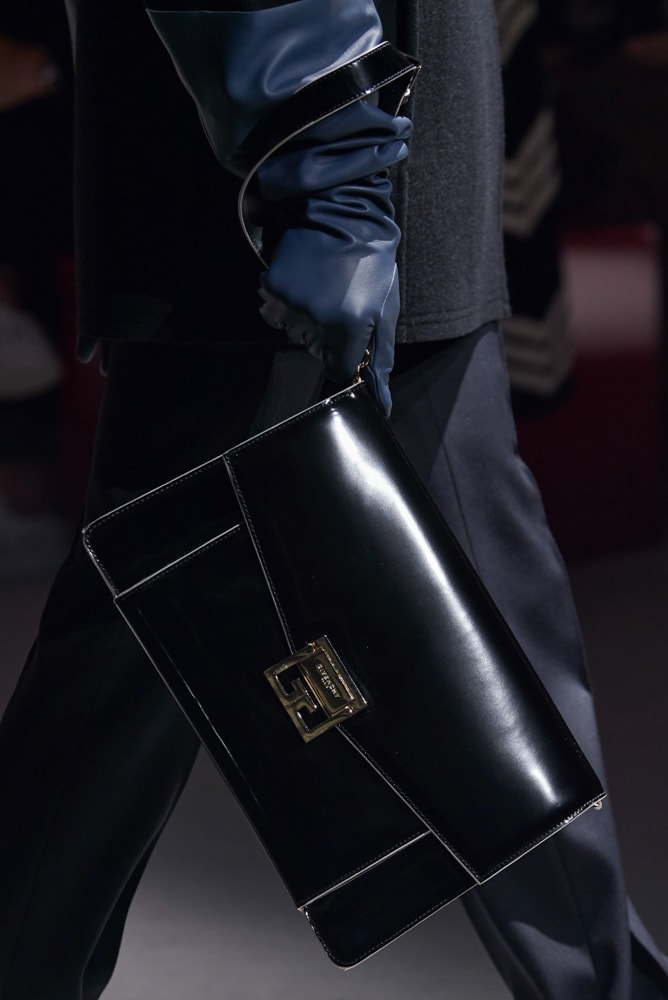 3 / 9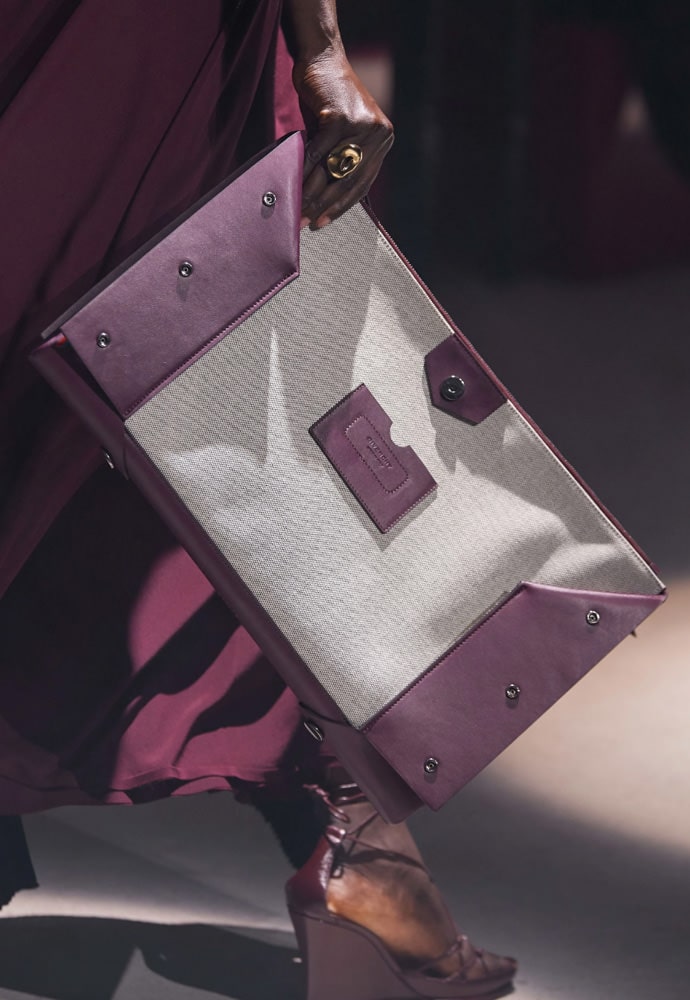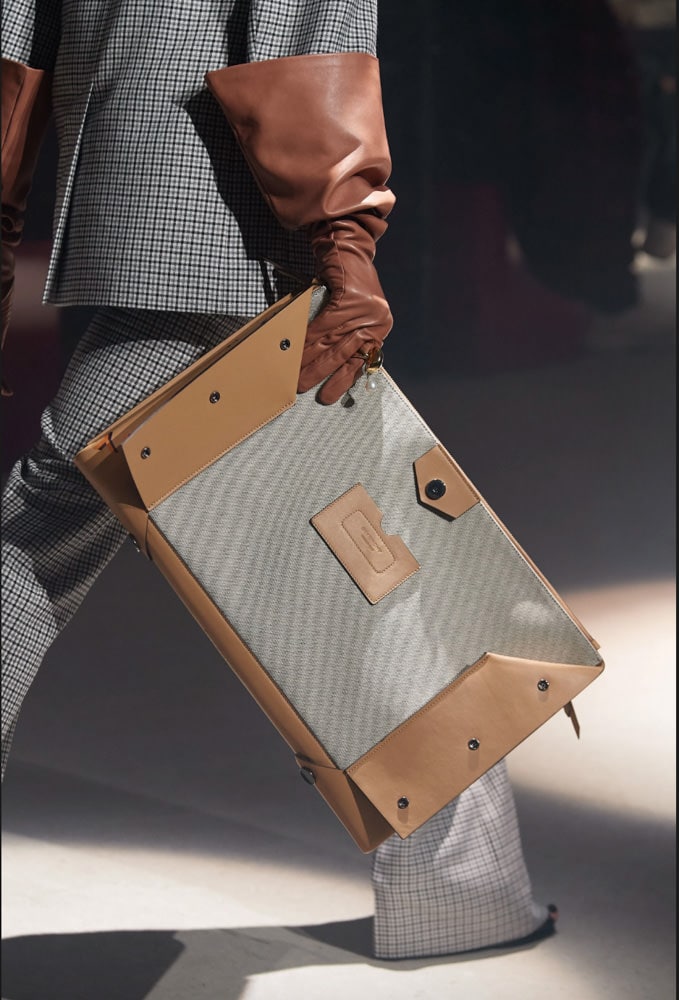 4 / 9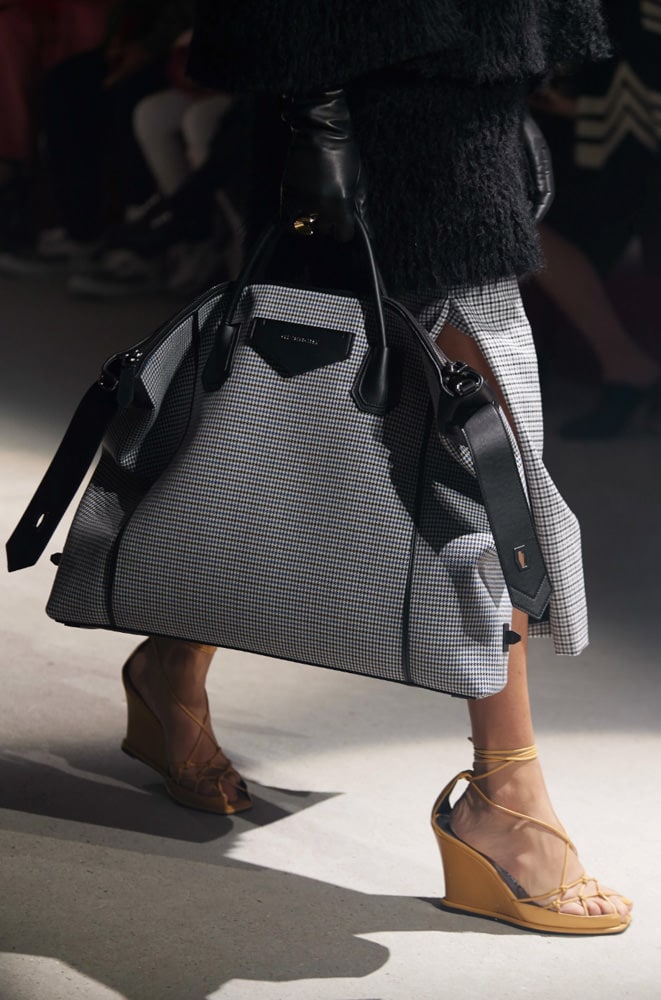 5 / 9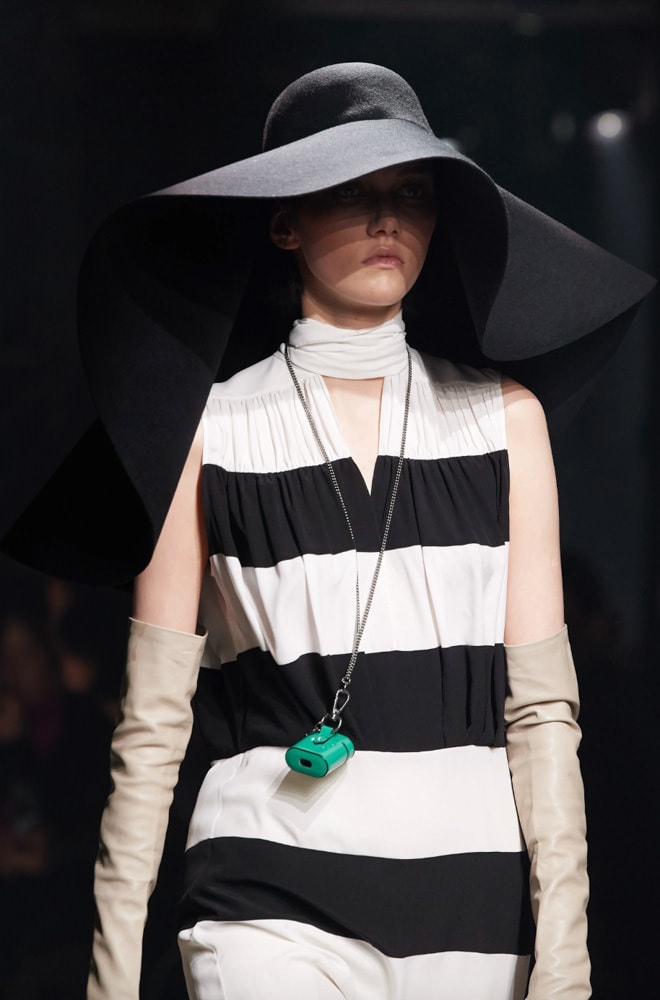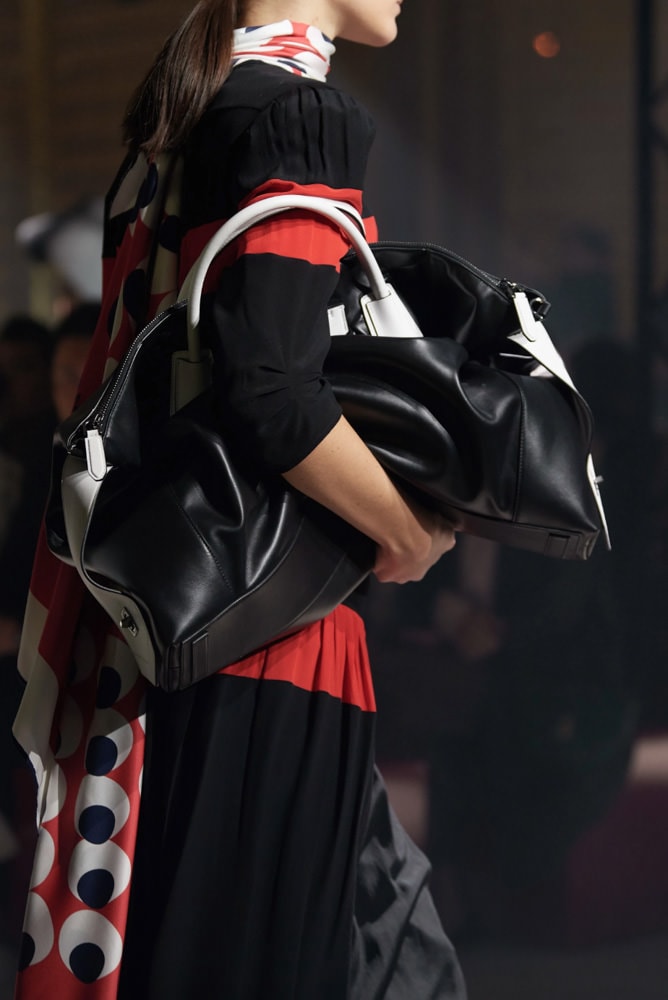 6 / 9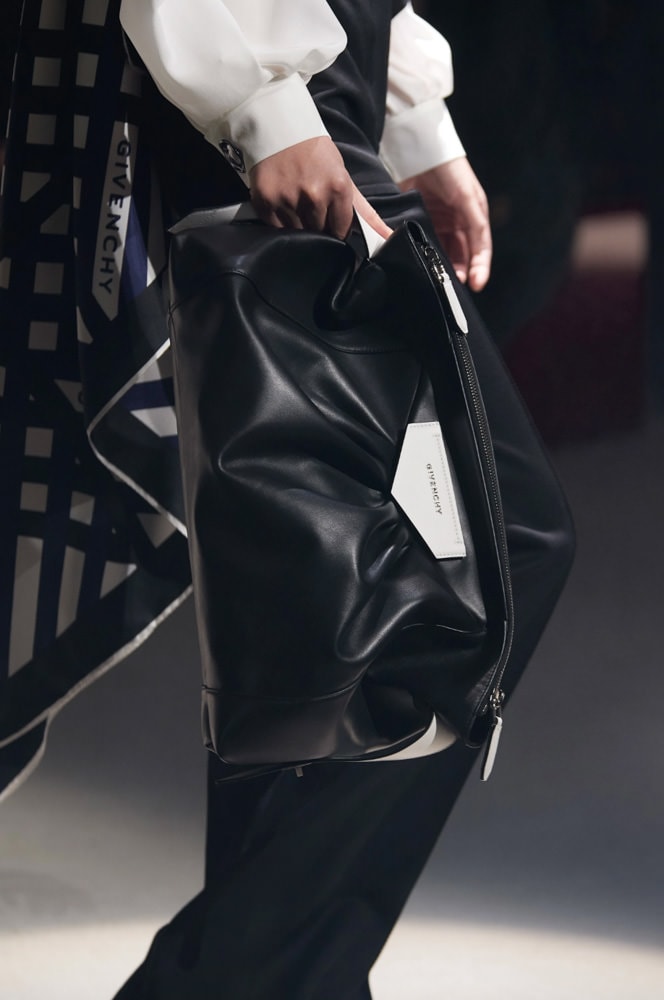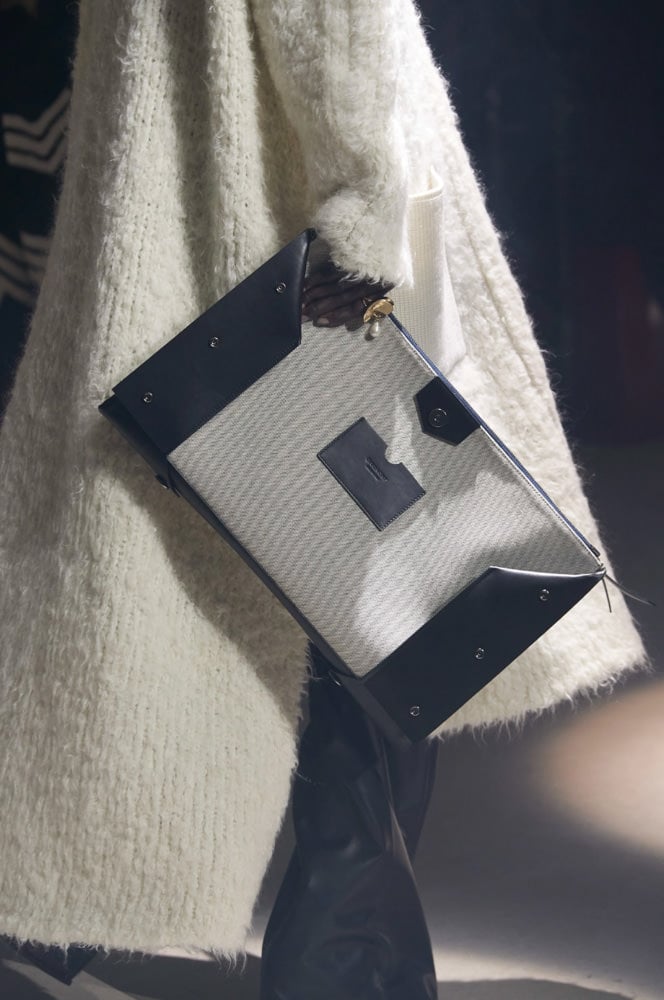 7 / 9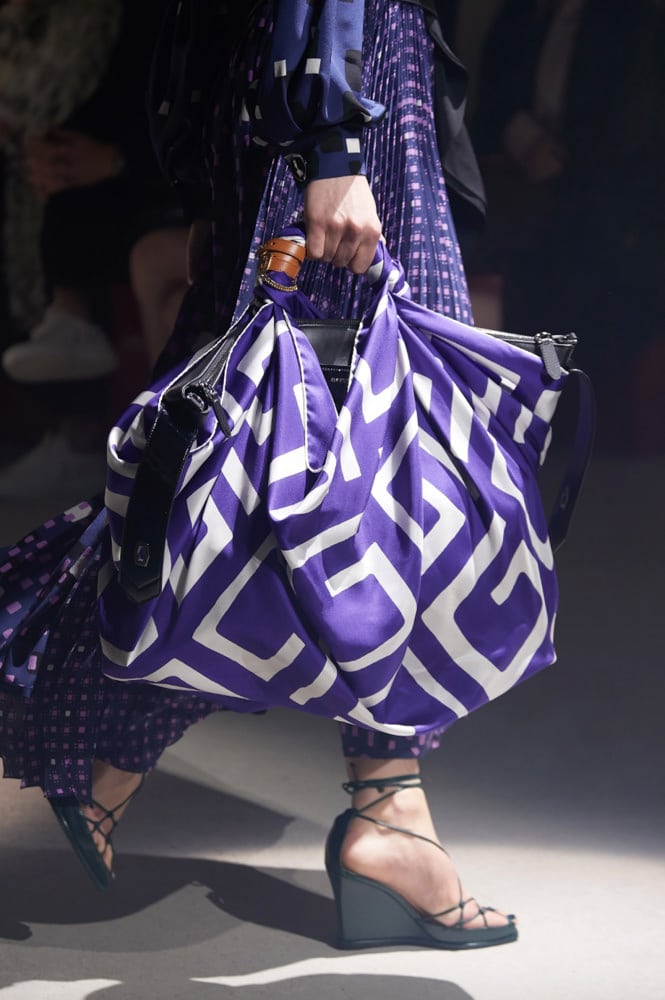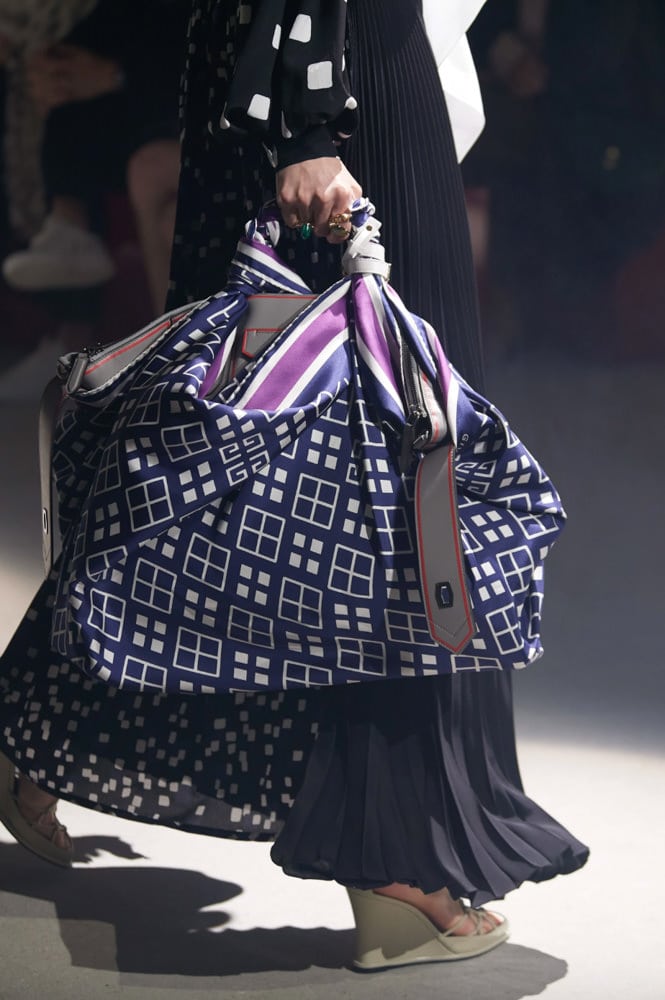 8 / 9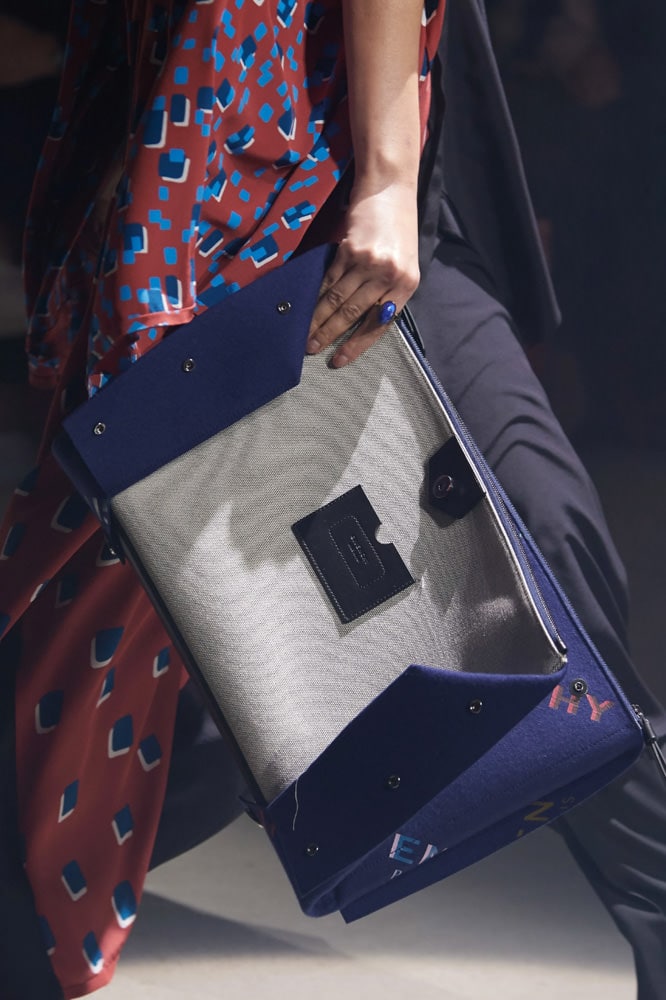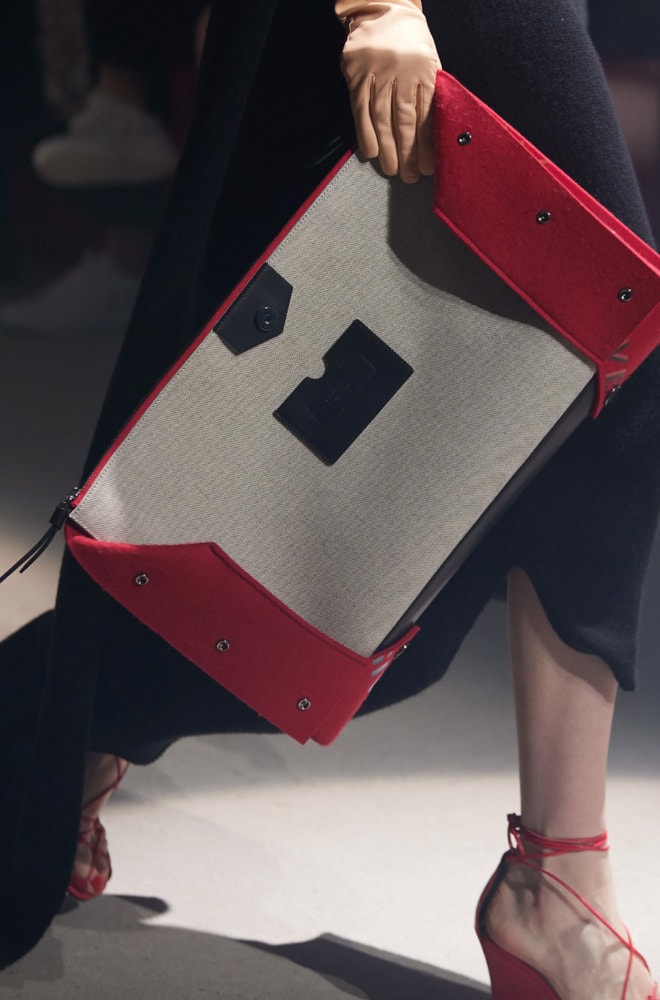 9 / 9