In recent seasons, Fendi has been leaning in heavily toward its iconic F monogram print, as fashion as a whole embraces logomania of a scale unseen since the mid-to-lates 2000s. Fendi's print has proved relevant to a new generation of luxury shoppers and highly versatile in its usage (which has included everything from sneakers to grand, oversized parkas), and now for Spring 2019, the brand has moved to yet a new usage: embossed Fs in colorful leathers.
The embossed Fs on the runway were mostly in orange, sky blue, black, and ivory, colors that were threaded throughout the collection and created a vibe that felt bright but not overly cheery. Indeed, the bags in particular felt ready to get down to business, with an air of utility that also included function-specific exterior pockets added to the familiar blank slate of the brand's popular Peekaboo bags. Those pockets also dangled from belts in pairs, alongside utilitarian hooks and loops that, together, provided a hands-free alternative to a traditional handbag. Brands have tried this concept with middling success over the past few years, but Fendi's sleek version (and its opportune timing amidst the belt bag craze) is the one that seems best primed for consumer success.
The belt bags, along with the rest of the new ideas in the collection, work because the leather used in them is so obviously expensive-looking. That helps elevate the sporty, pragmatic look to the tier of luxury that Fendi's prices promise, which is an important balance that most brands don't get right when they reference design details most frequently associated with manual labor. If you want something more traditionally fashionable, there are also a number of options with lovely embroidery, but the real stars in this show are the places where Fendi tries something new.
[Photos via Vogue Runway]
1 / 47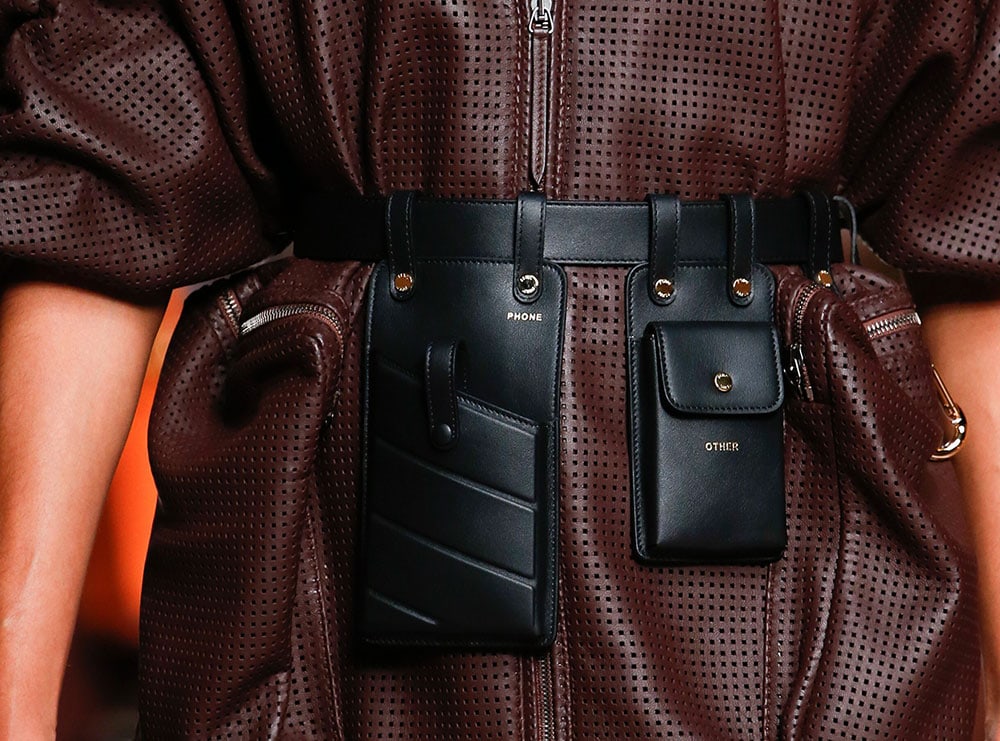 2 / 47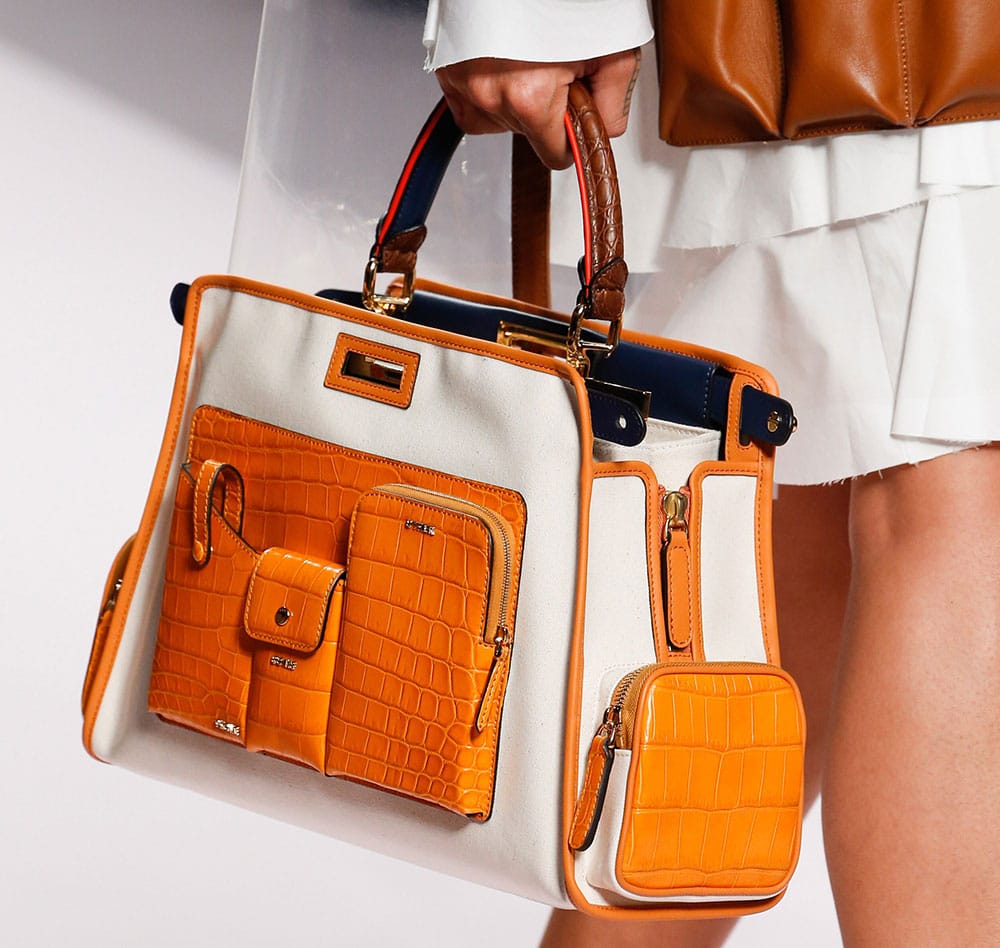 3 / 47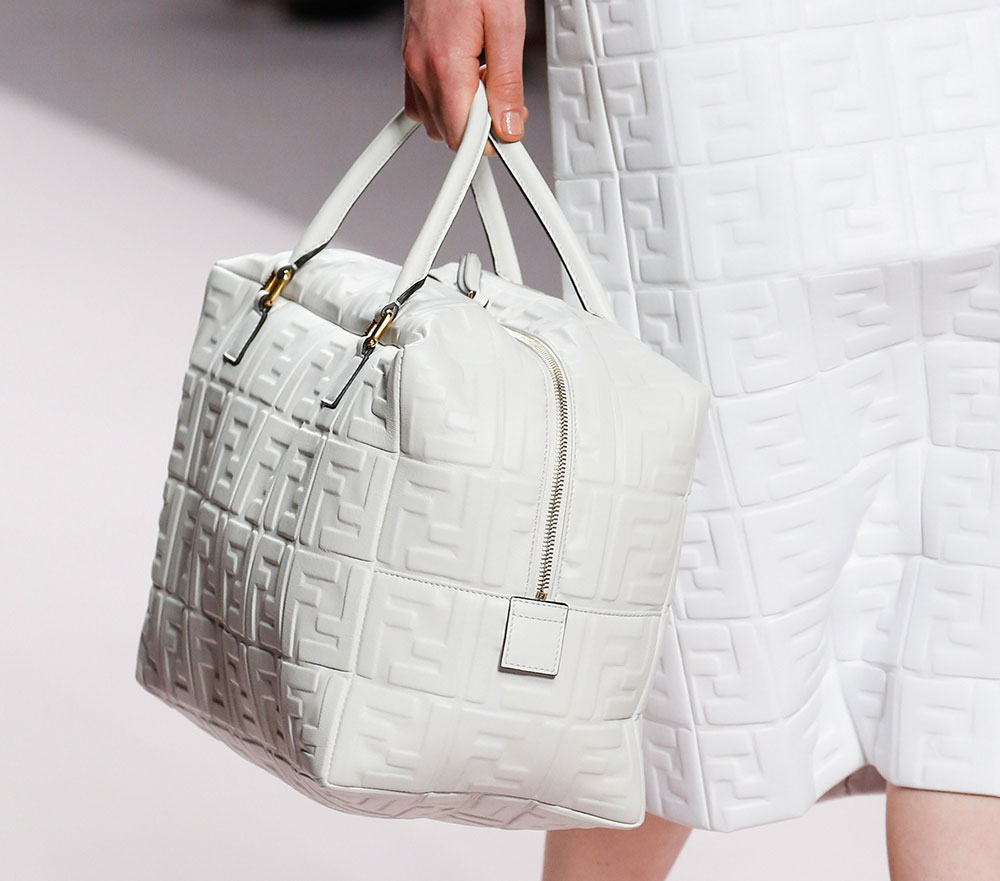 4 / 47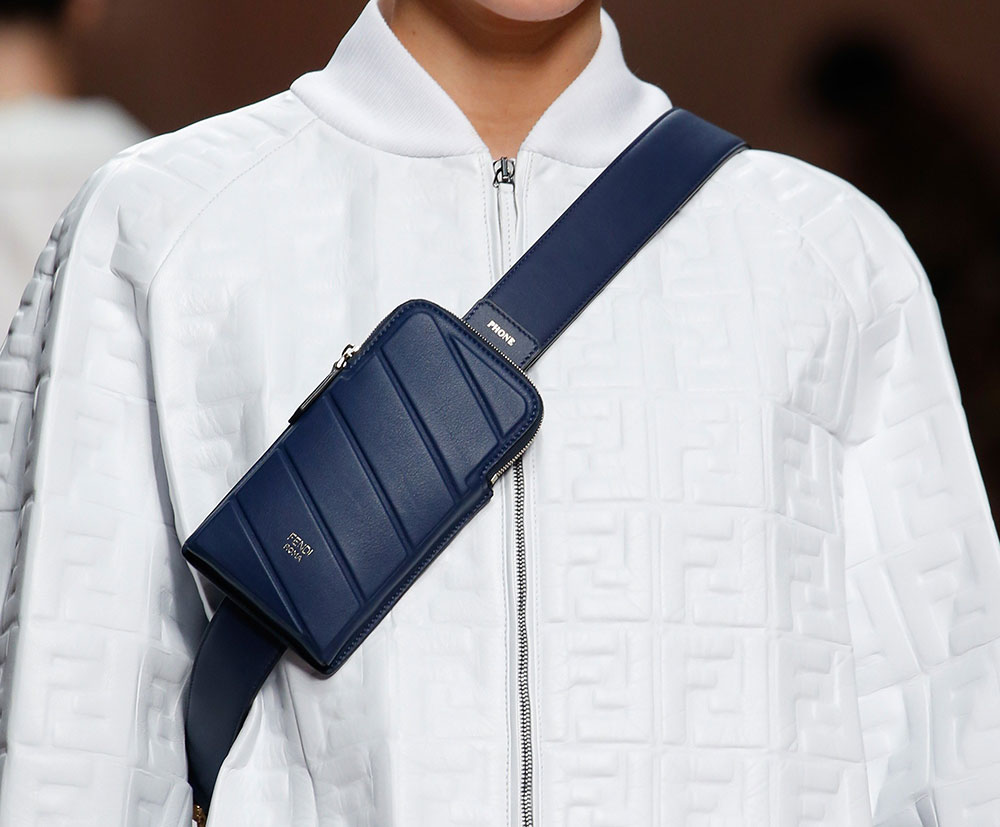 5 / 47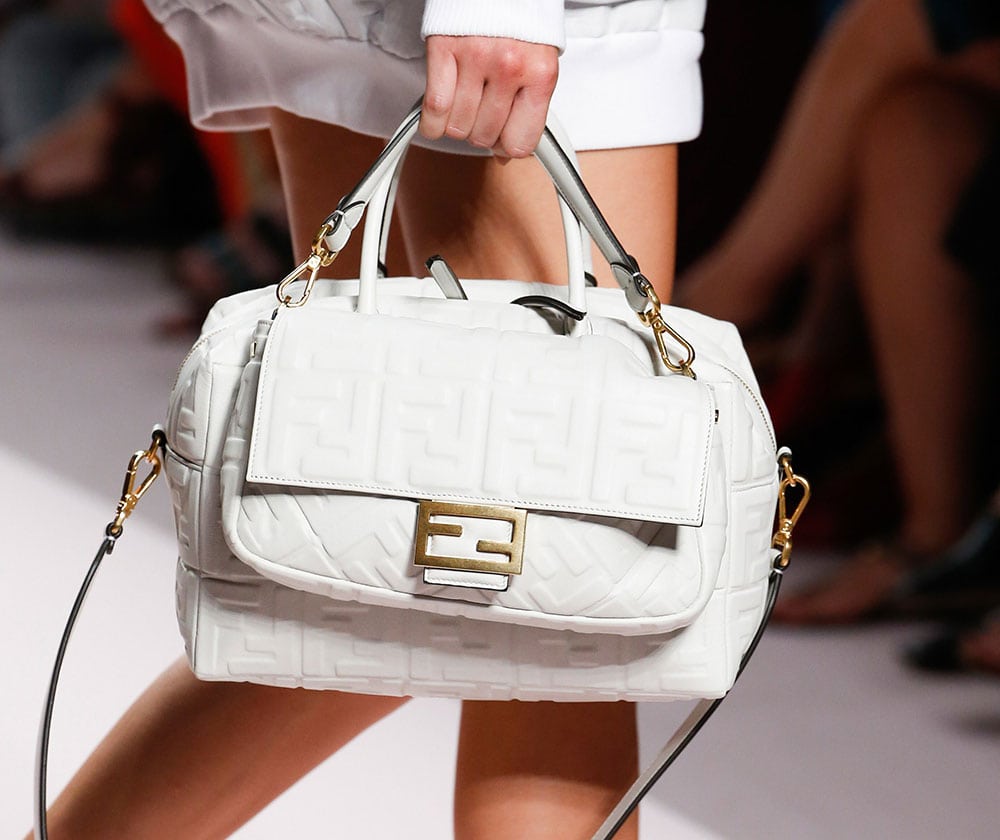 6 / 47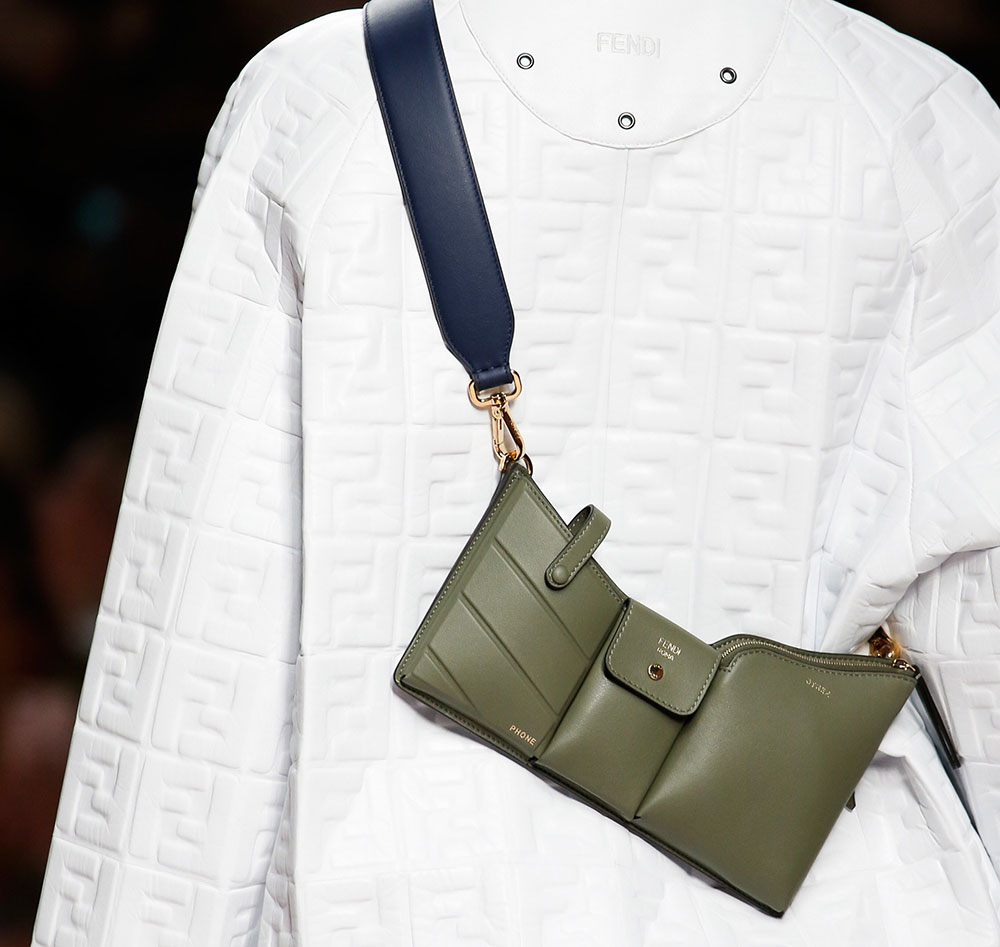 7 / 47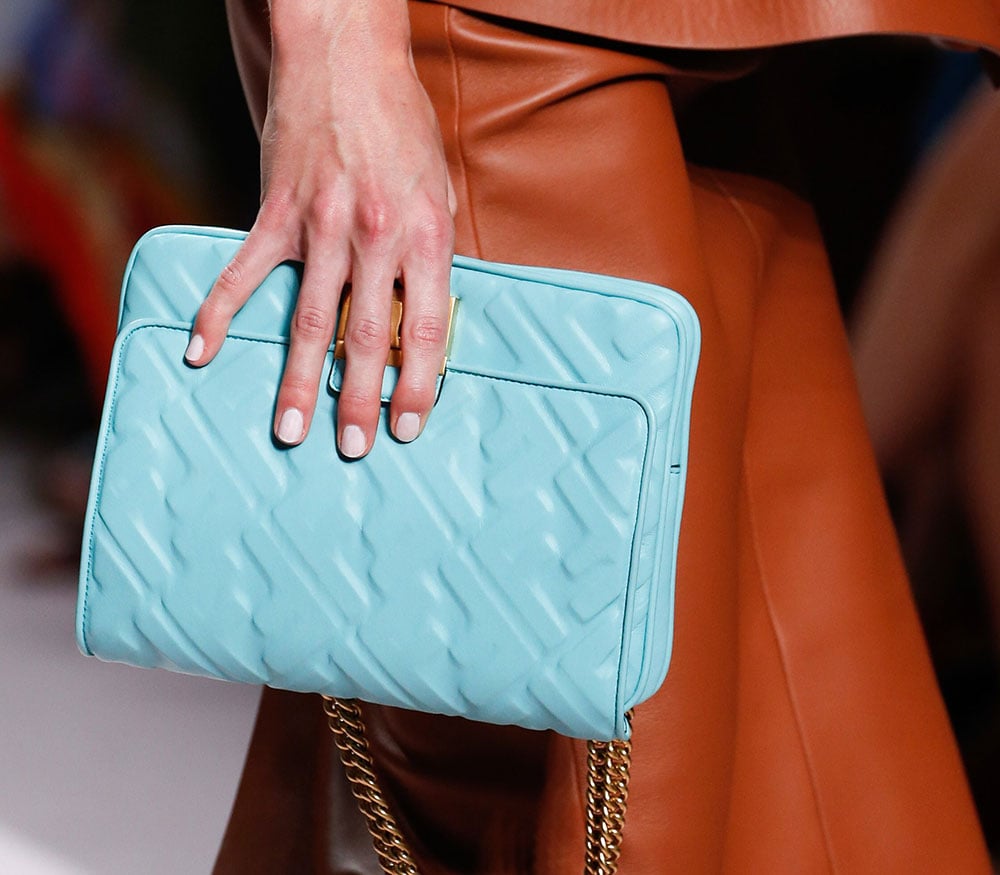 8 / 47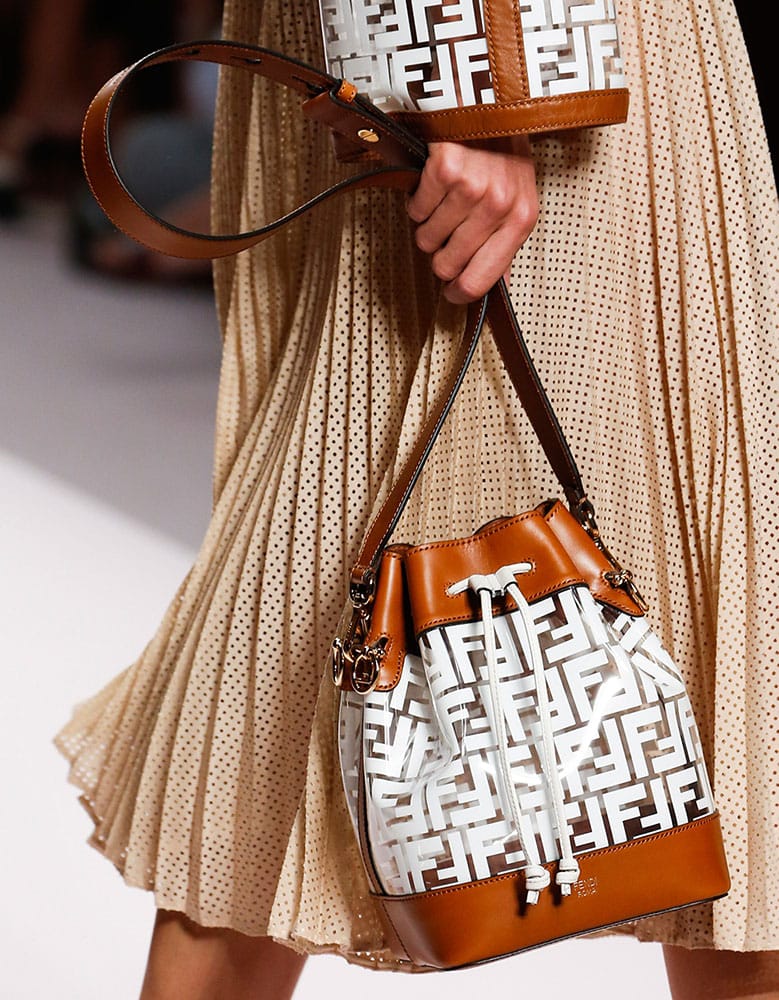 9 / 47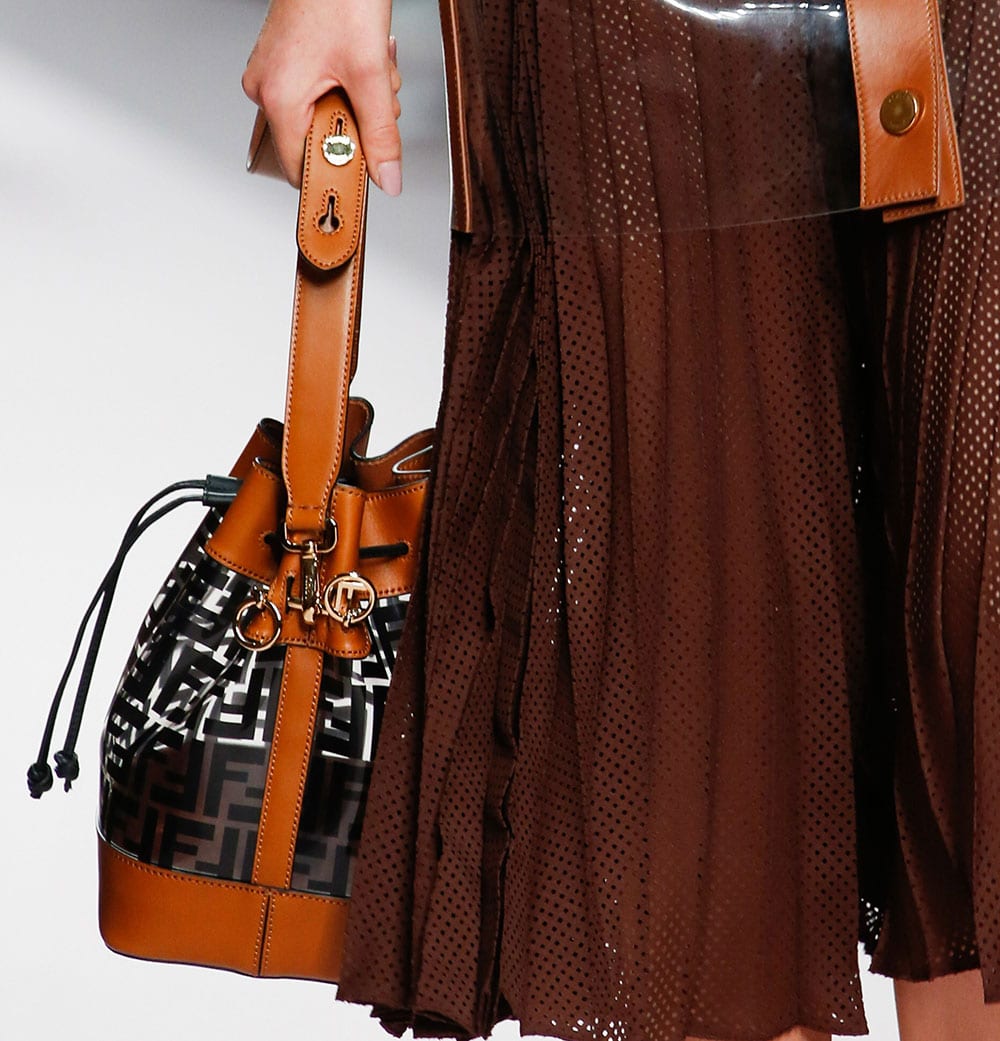 10 / 47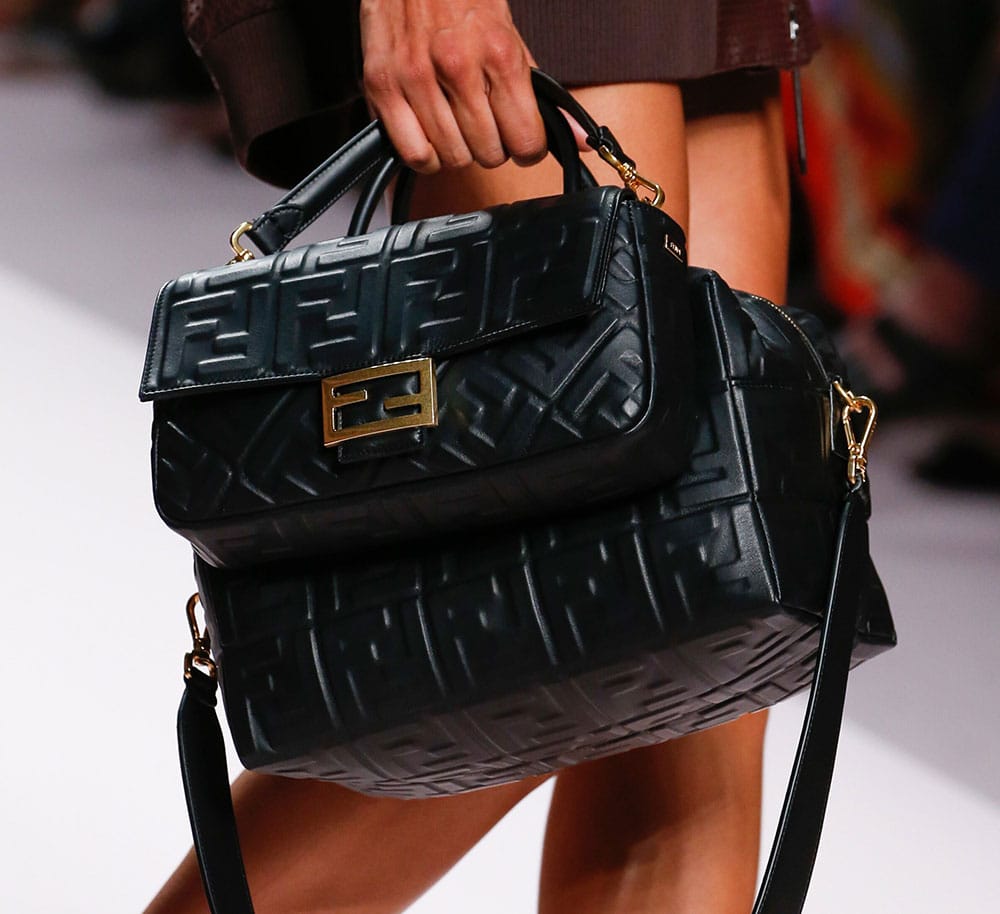 11 / 47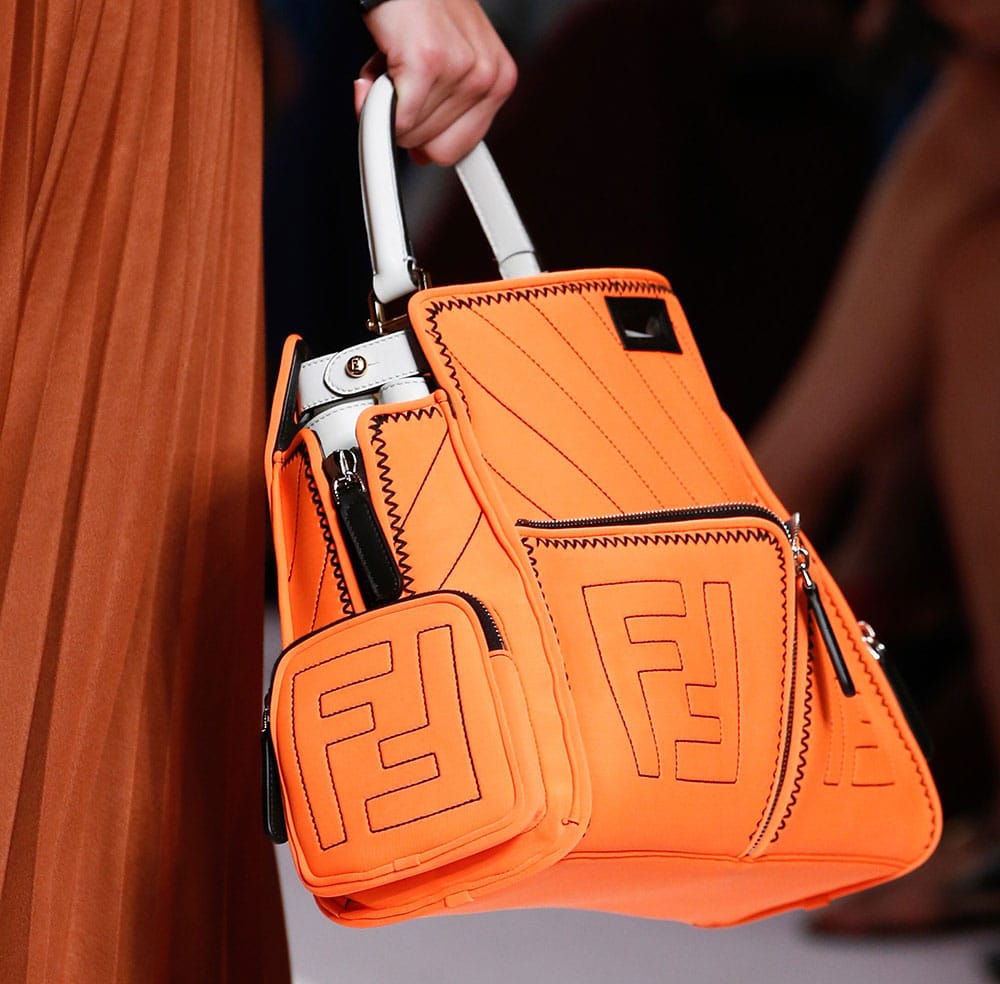 12 / 47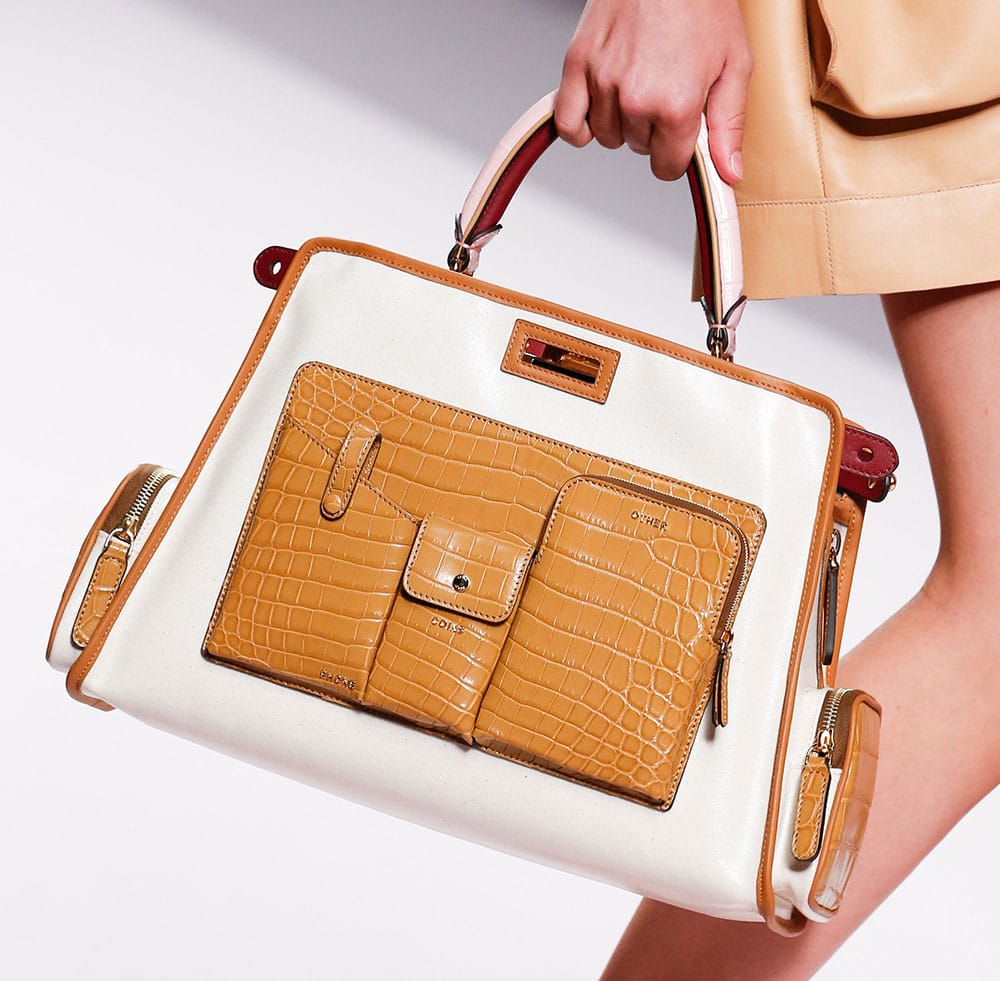 13 / 47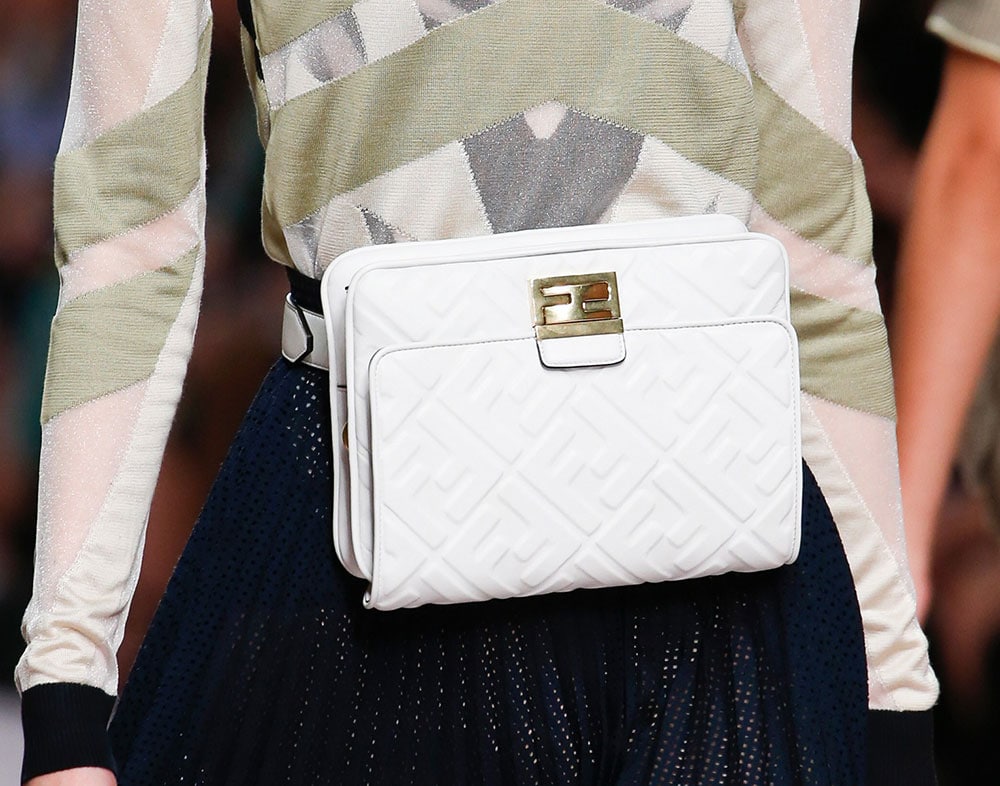 14 / 47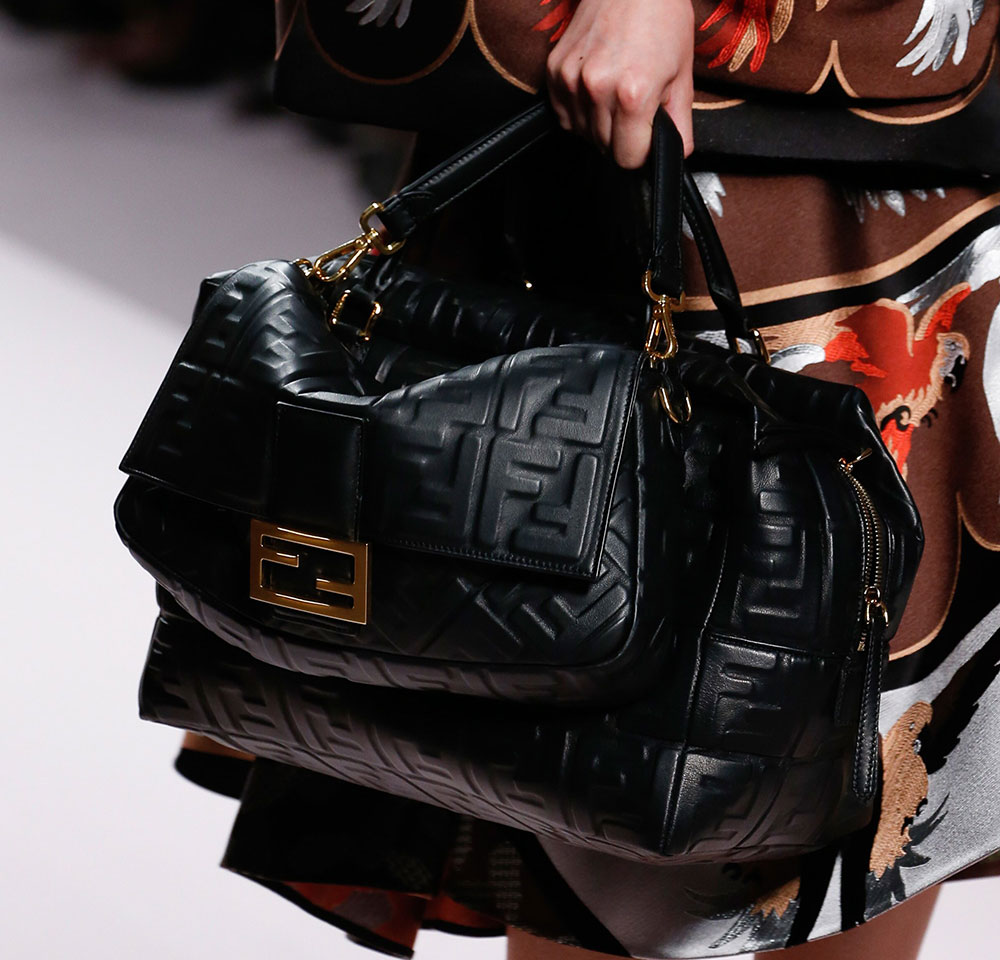 15 / 47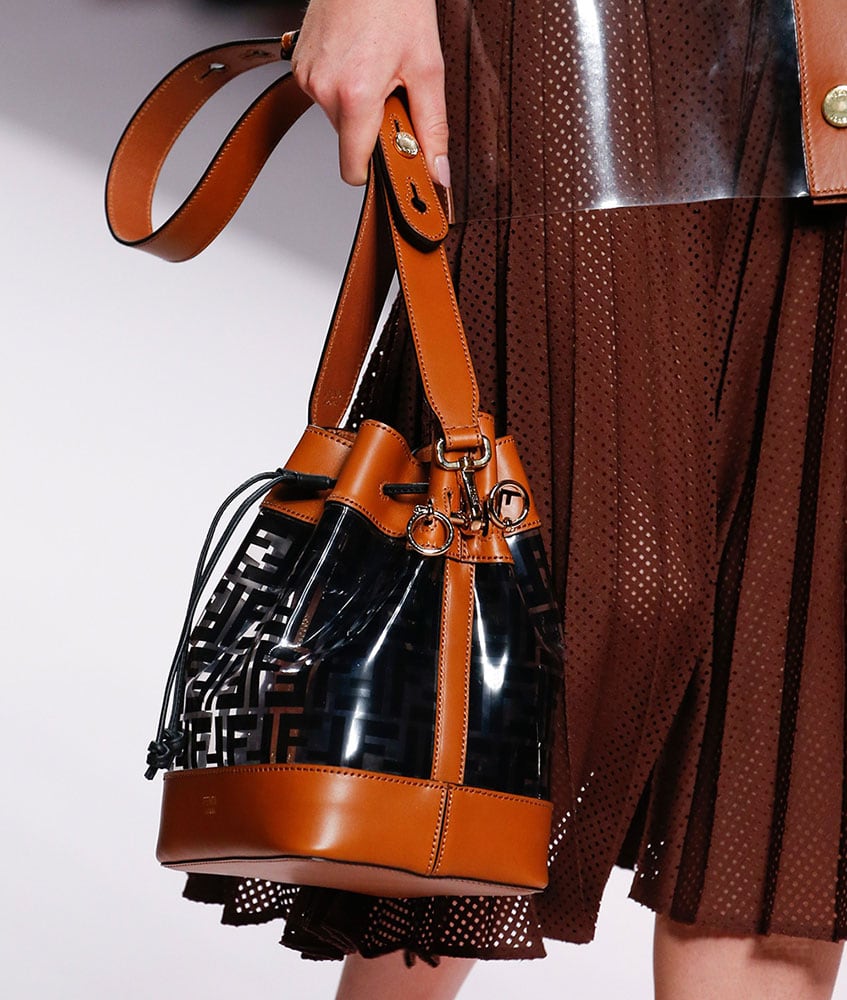 16 / 47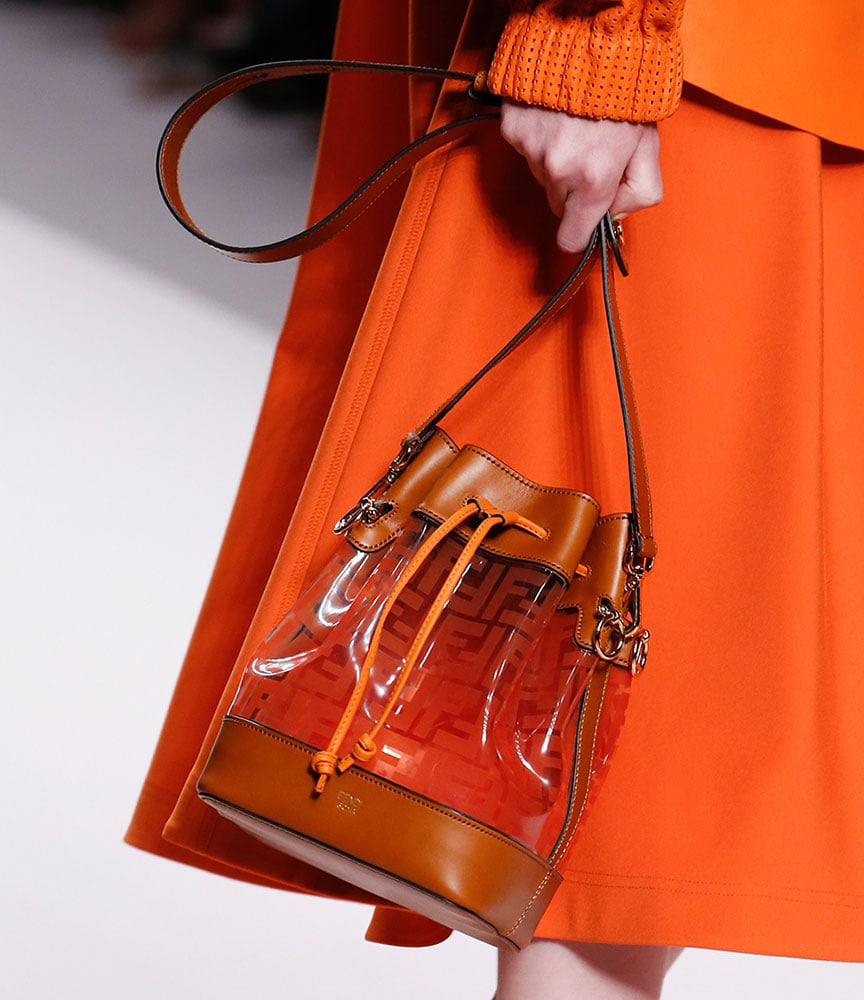 17 / 47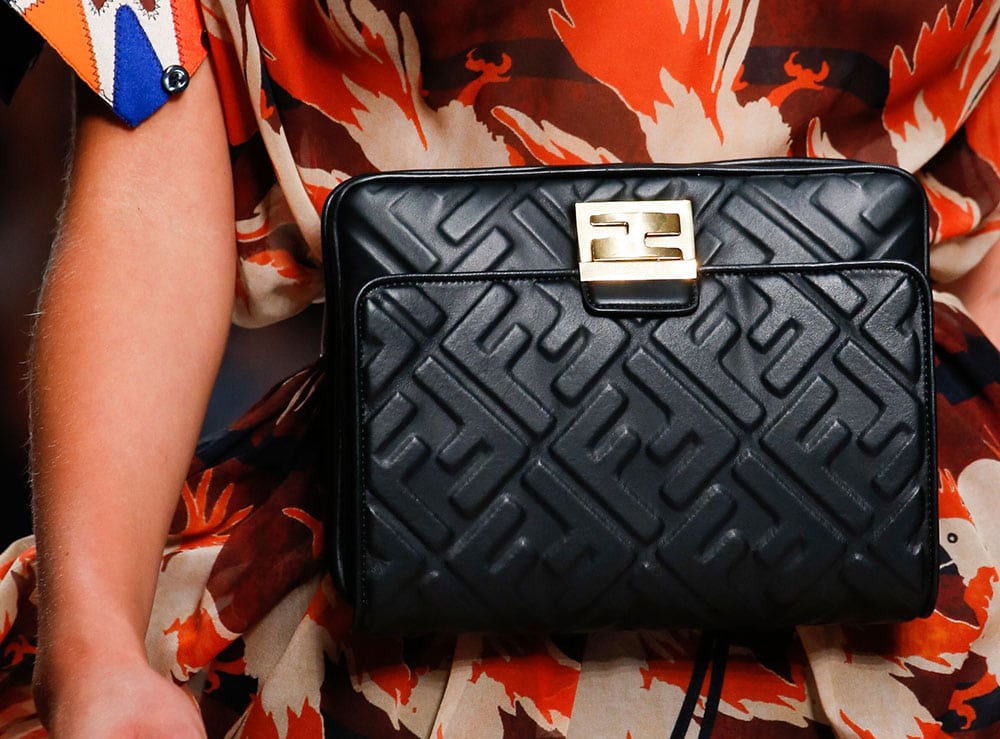 18 / 47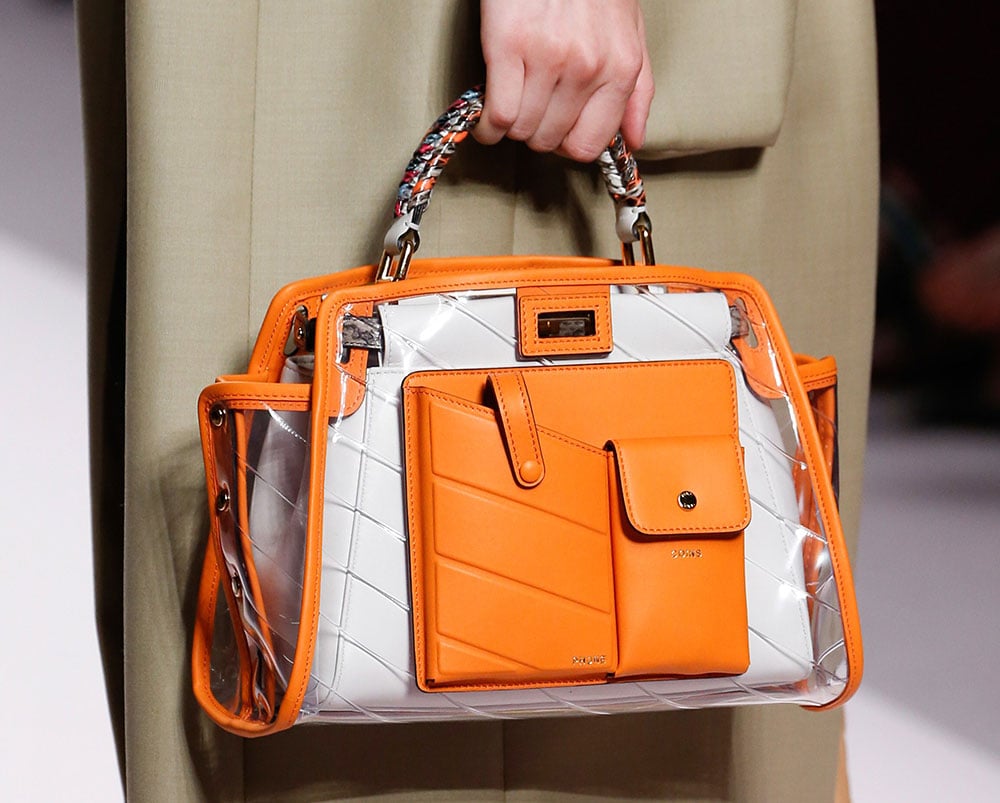 19 / 47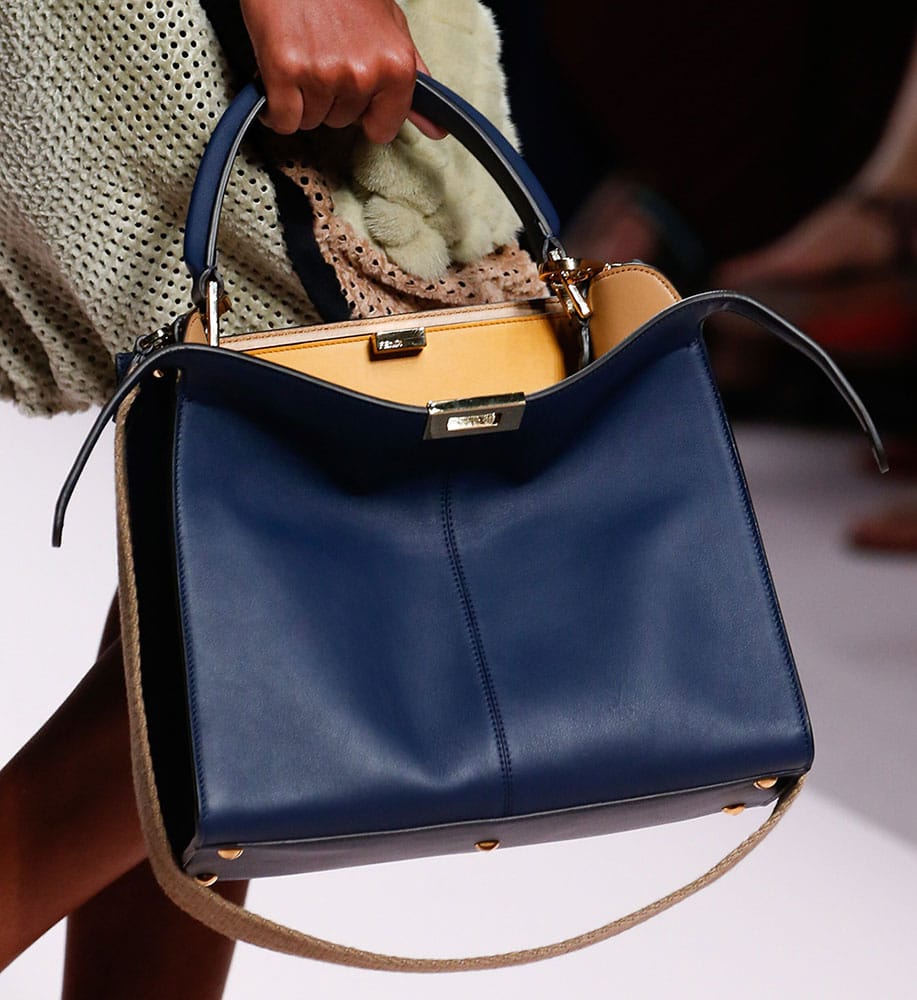 20 / 47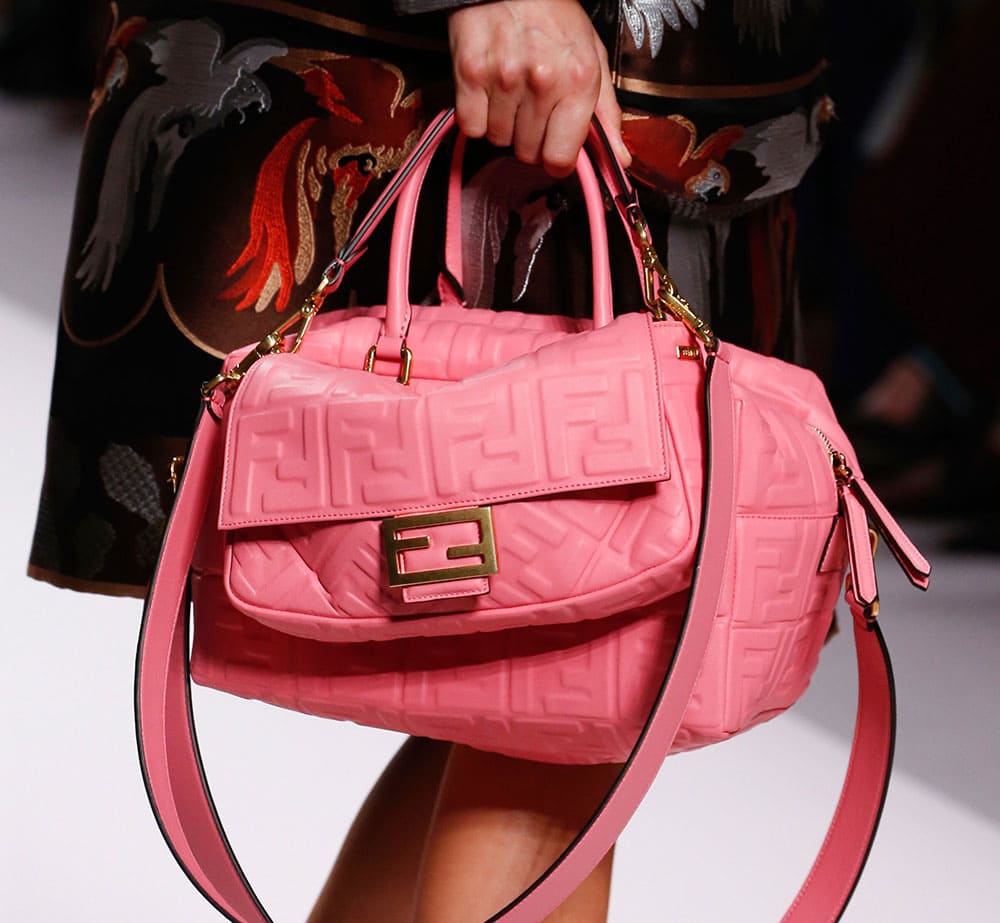 21 / 47
22 / 47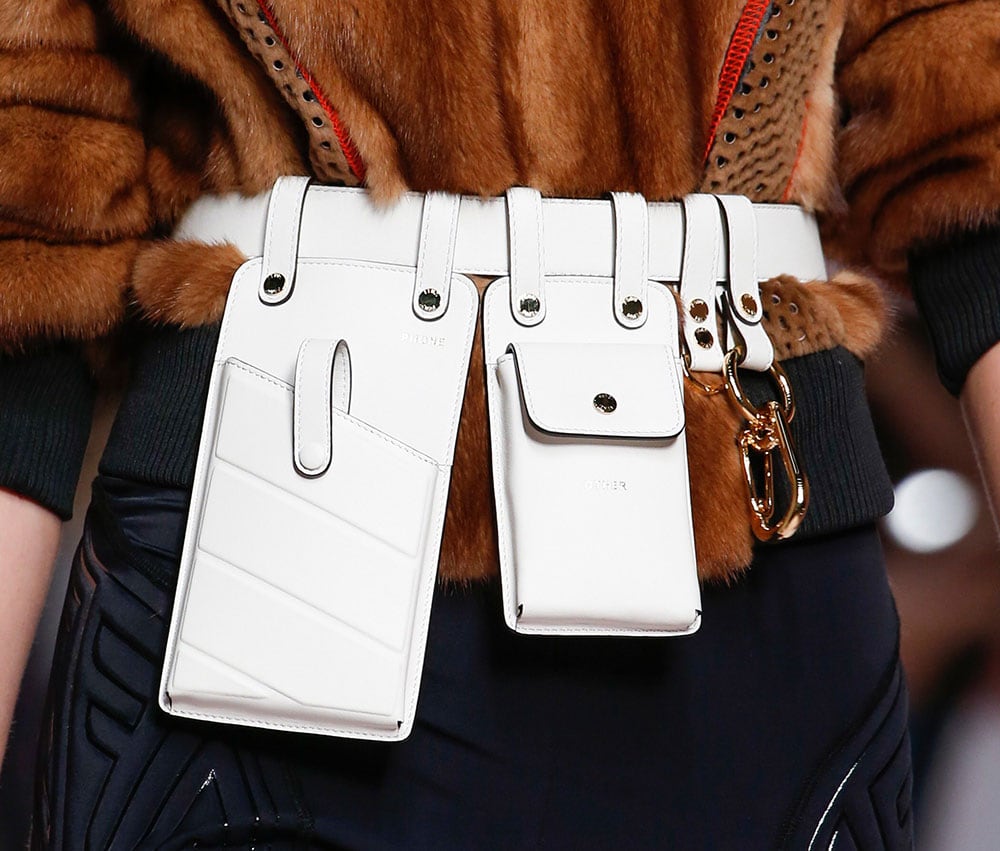 23 / 47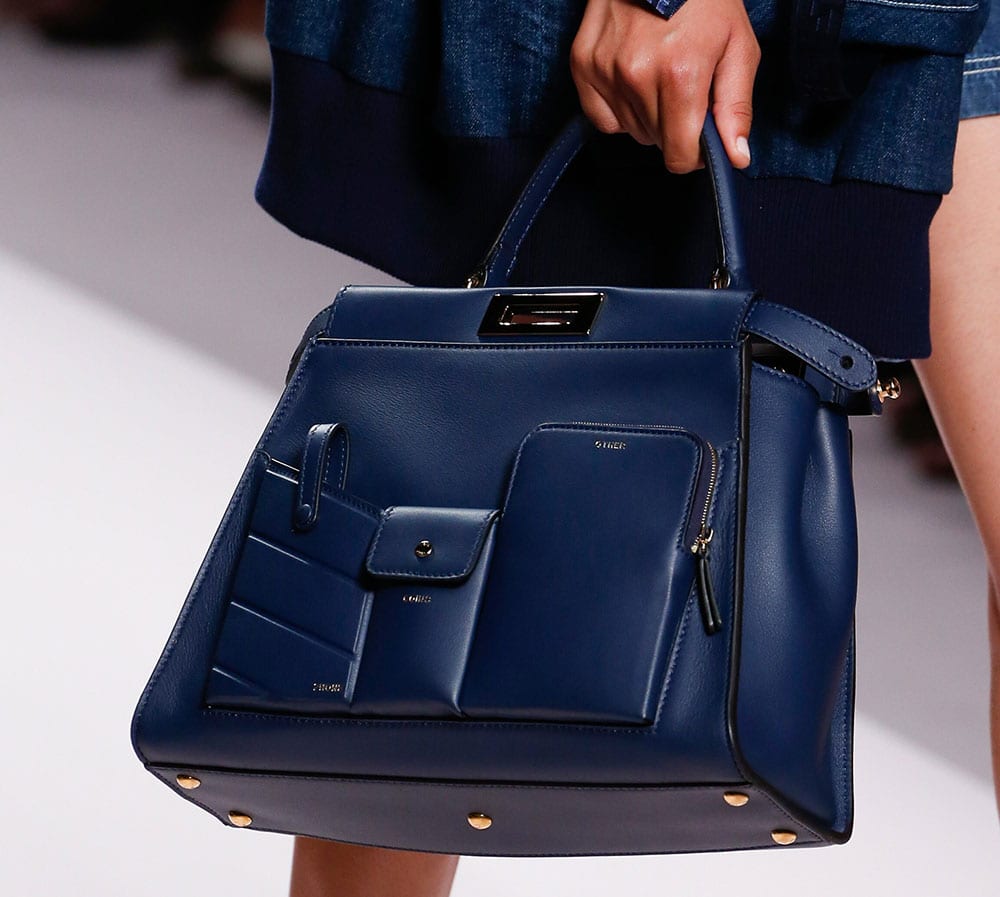 24 / 47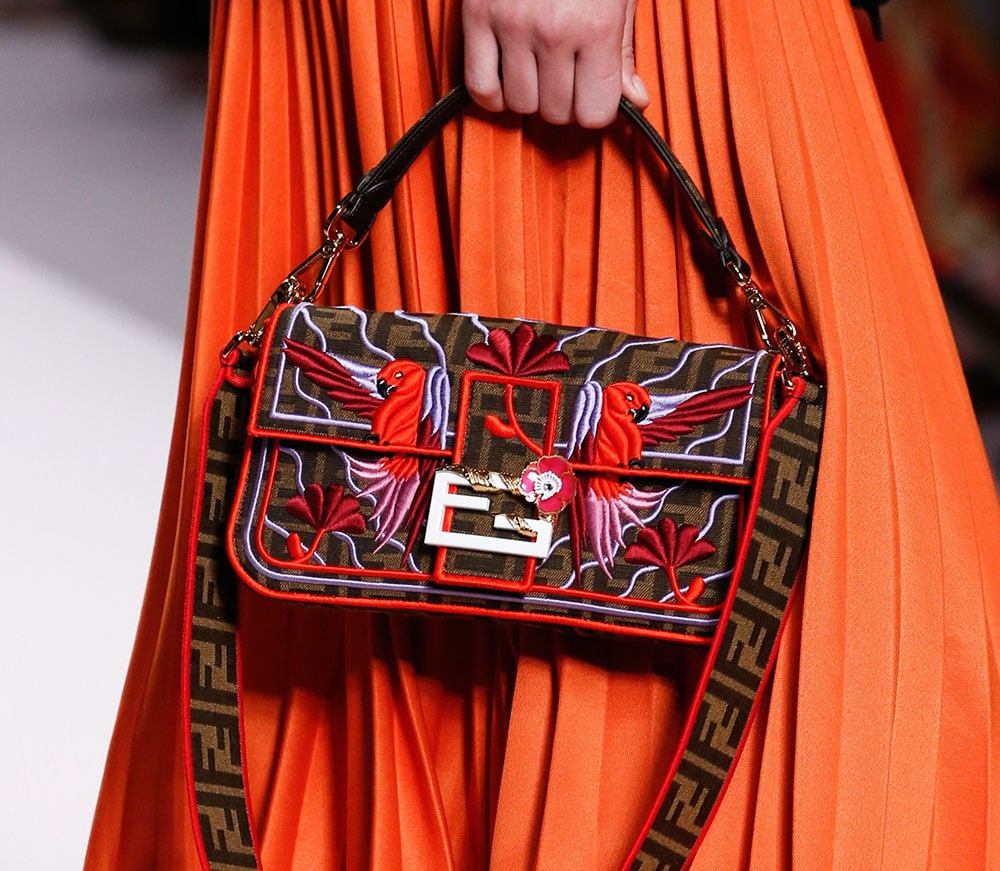 25 / 47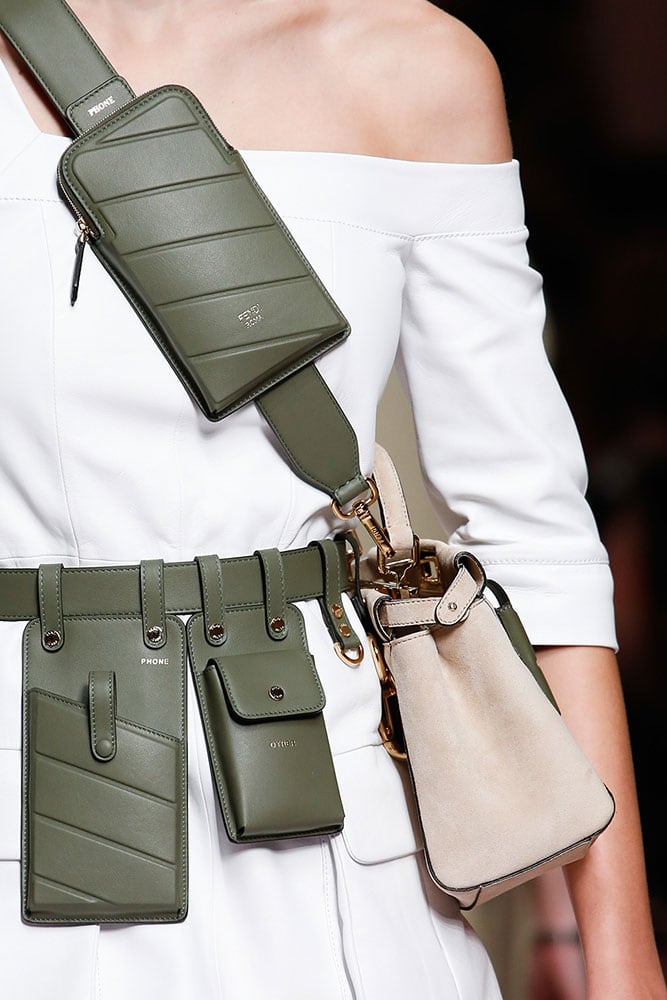 26 / 47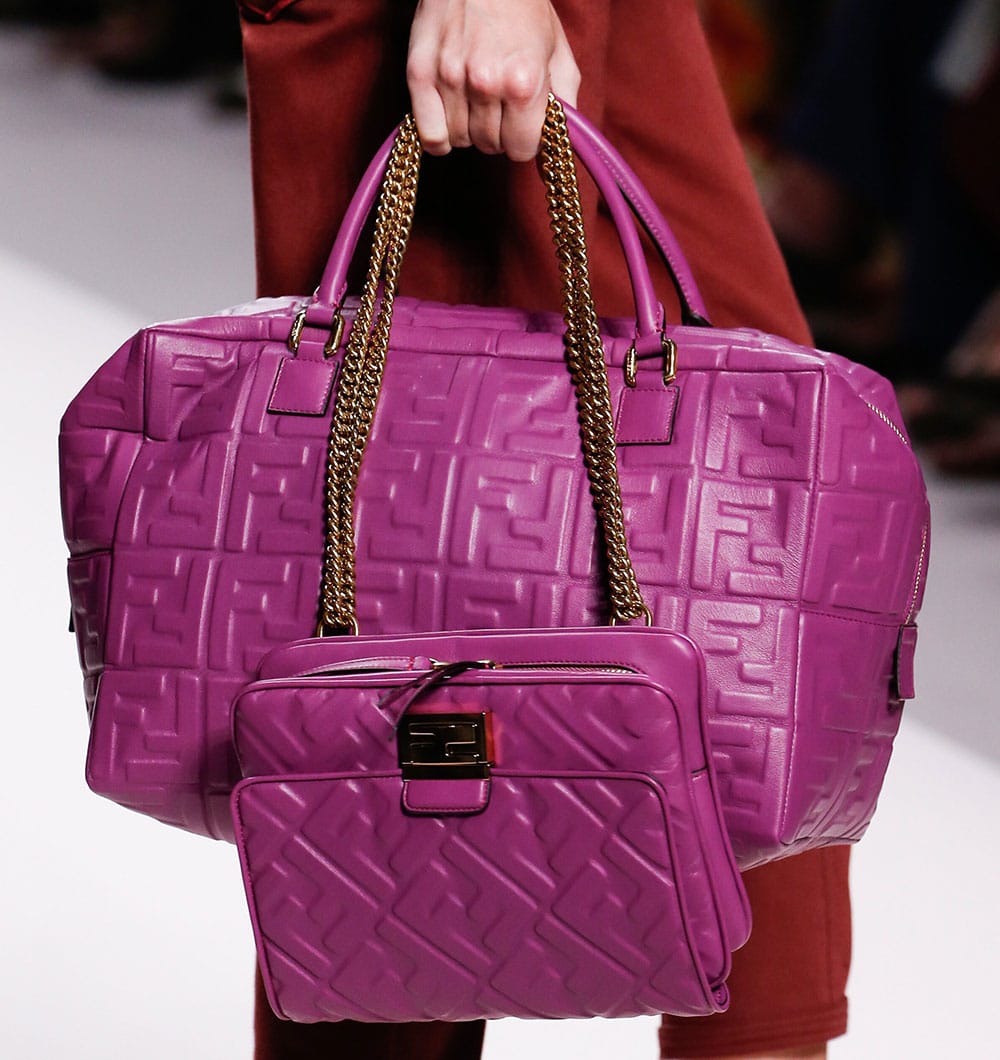 27 / 47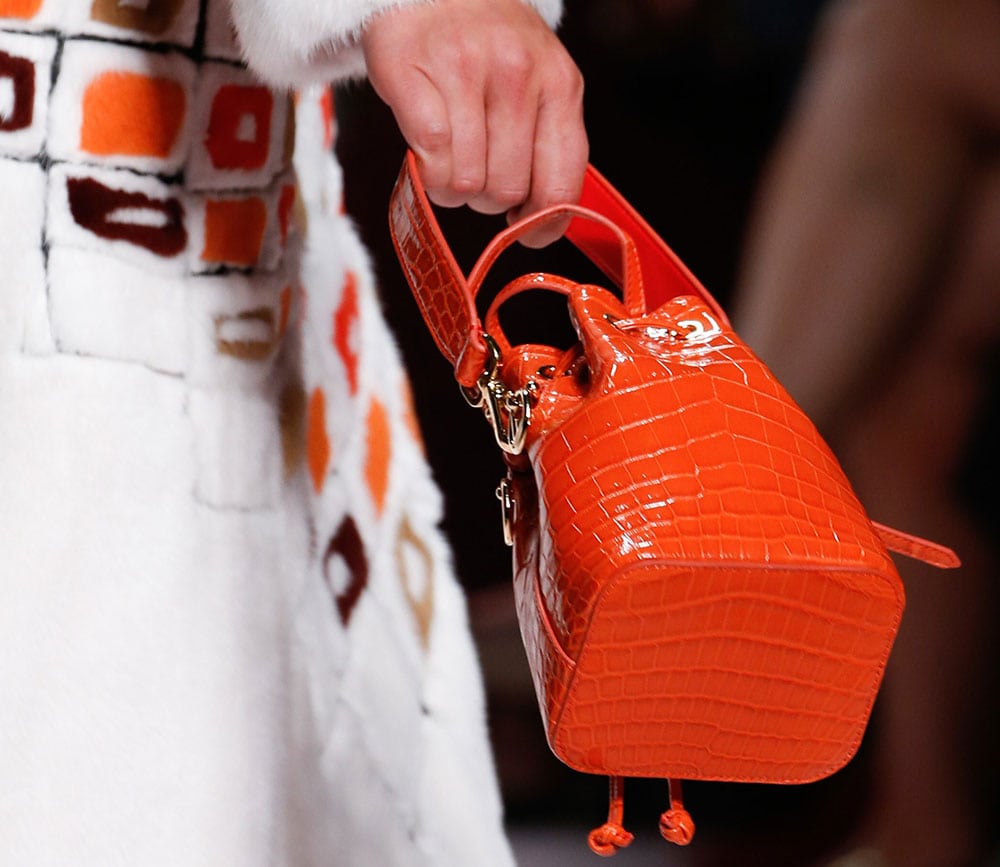 28 / 47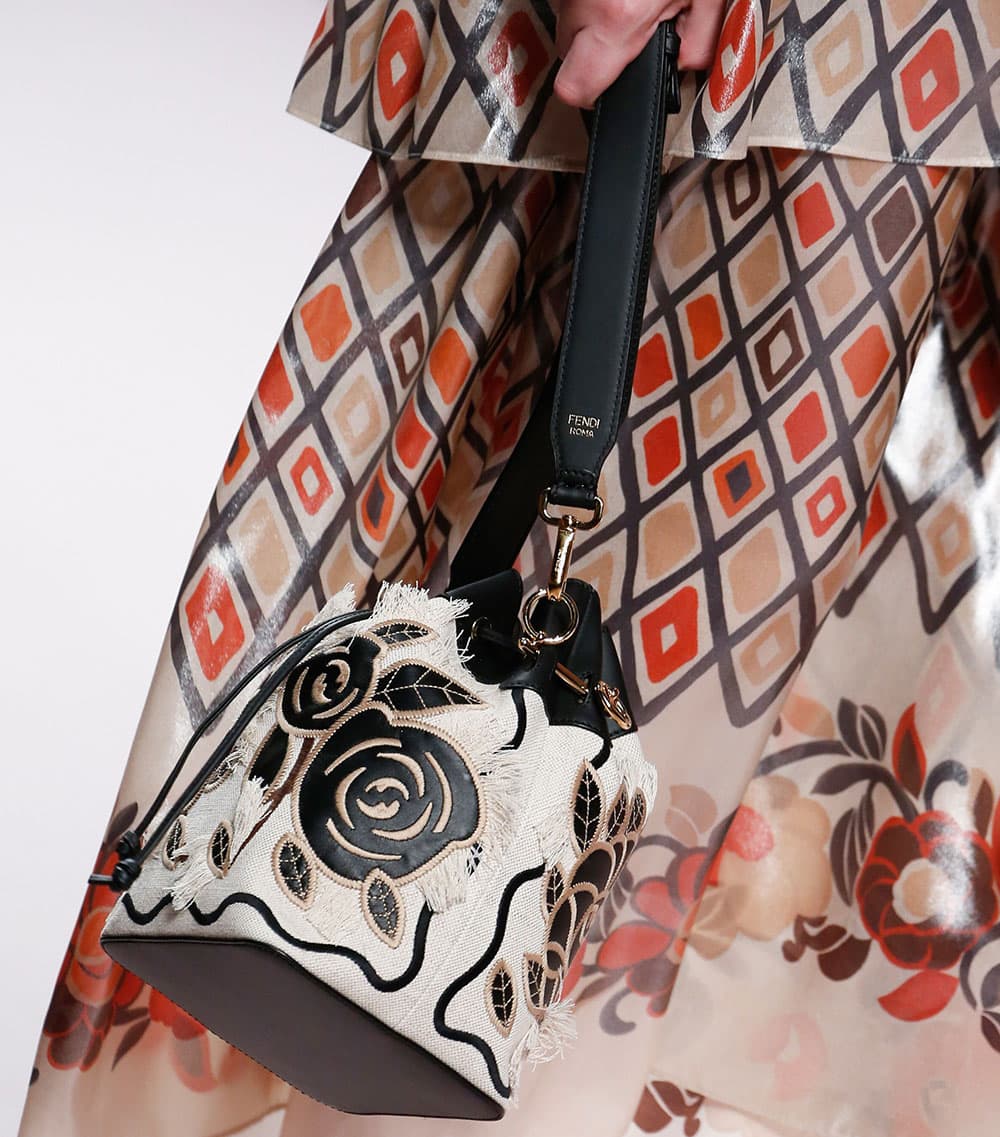 29 / 47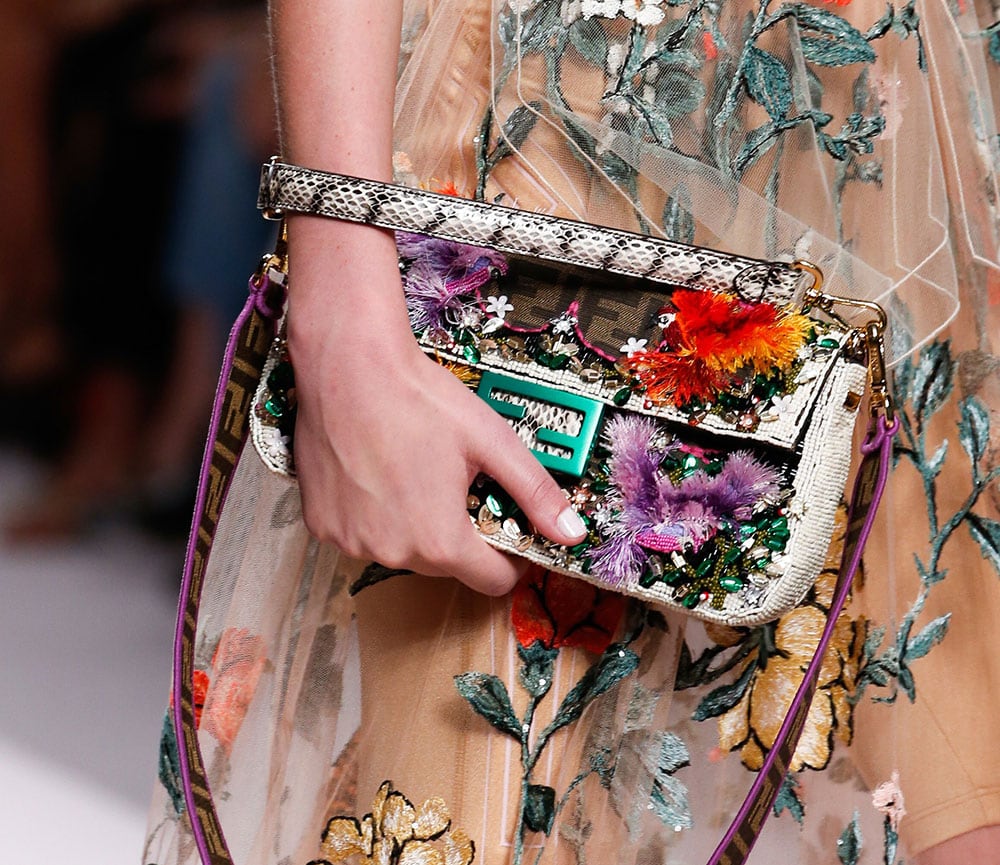 30 / 47
31 / 47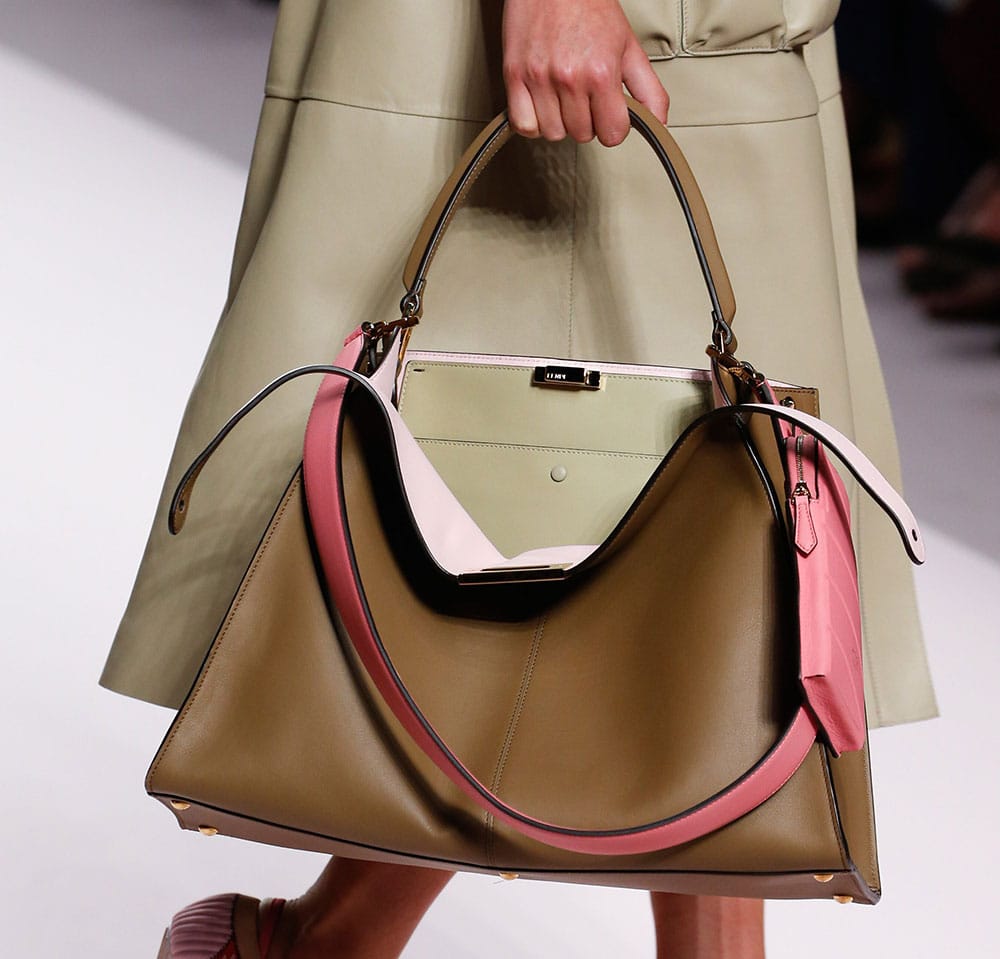 32 / 47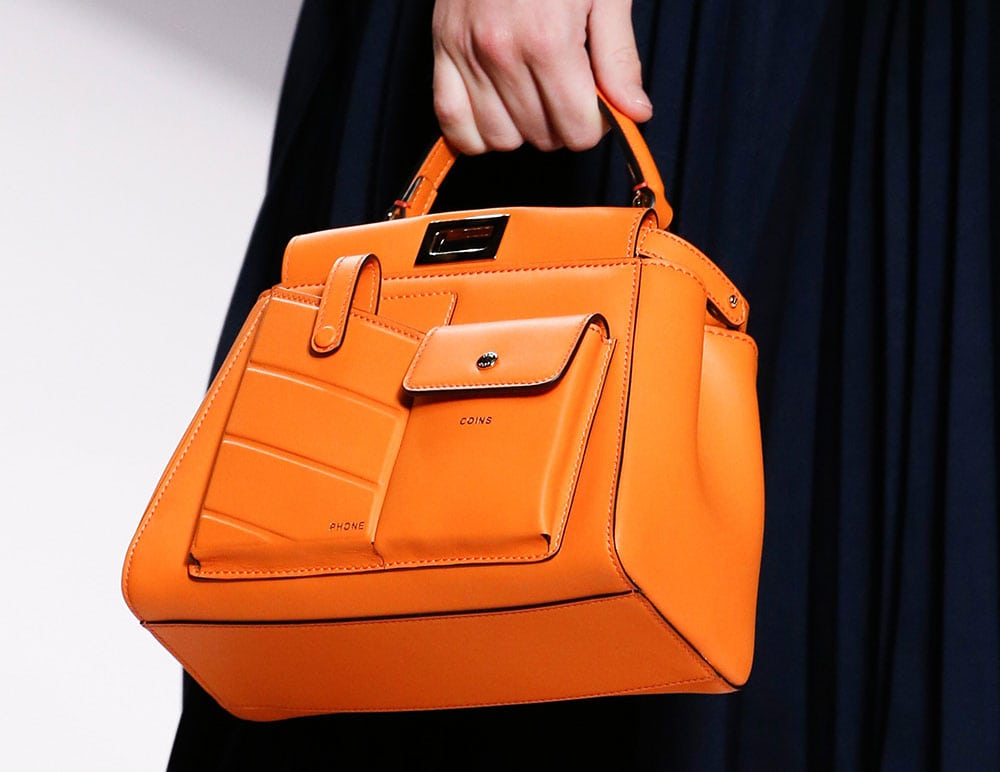 33 / 47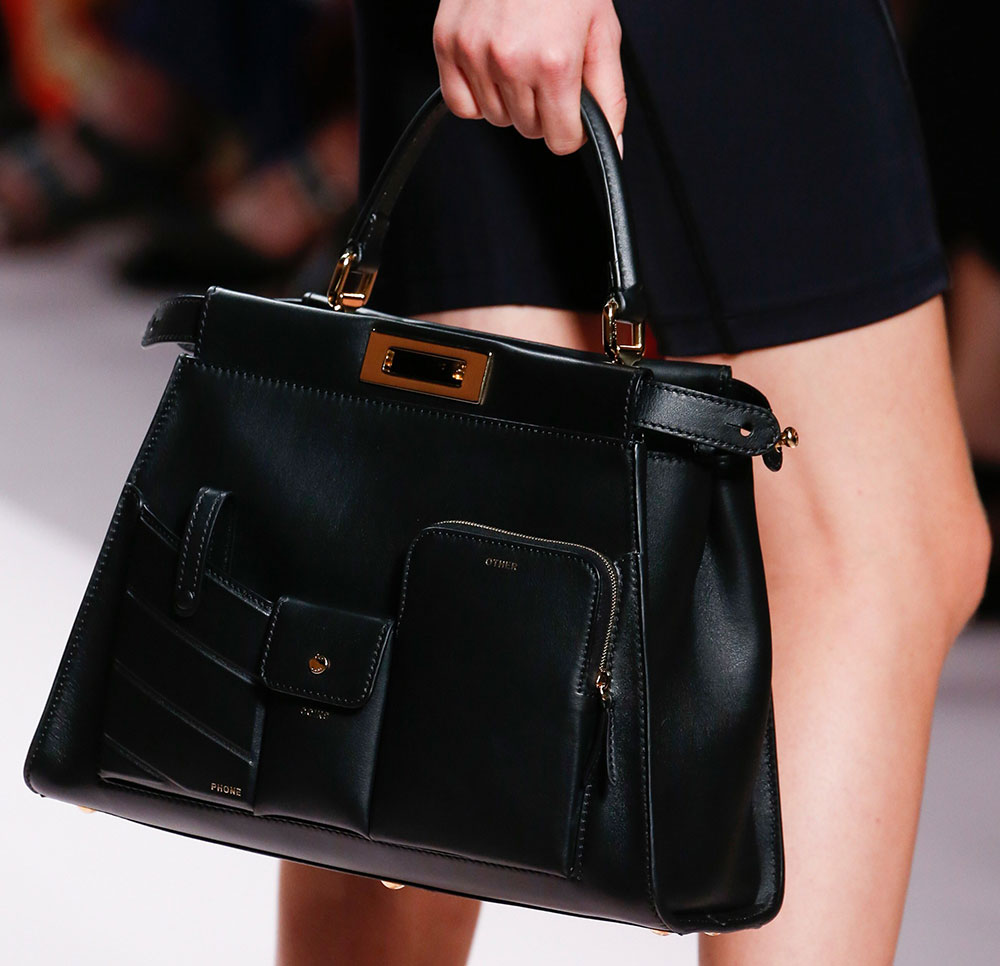 34 / 47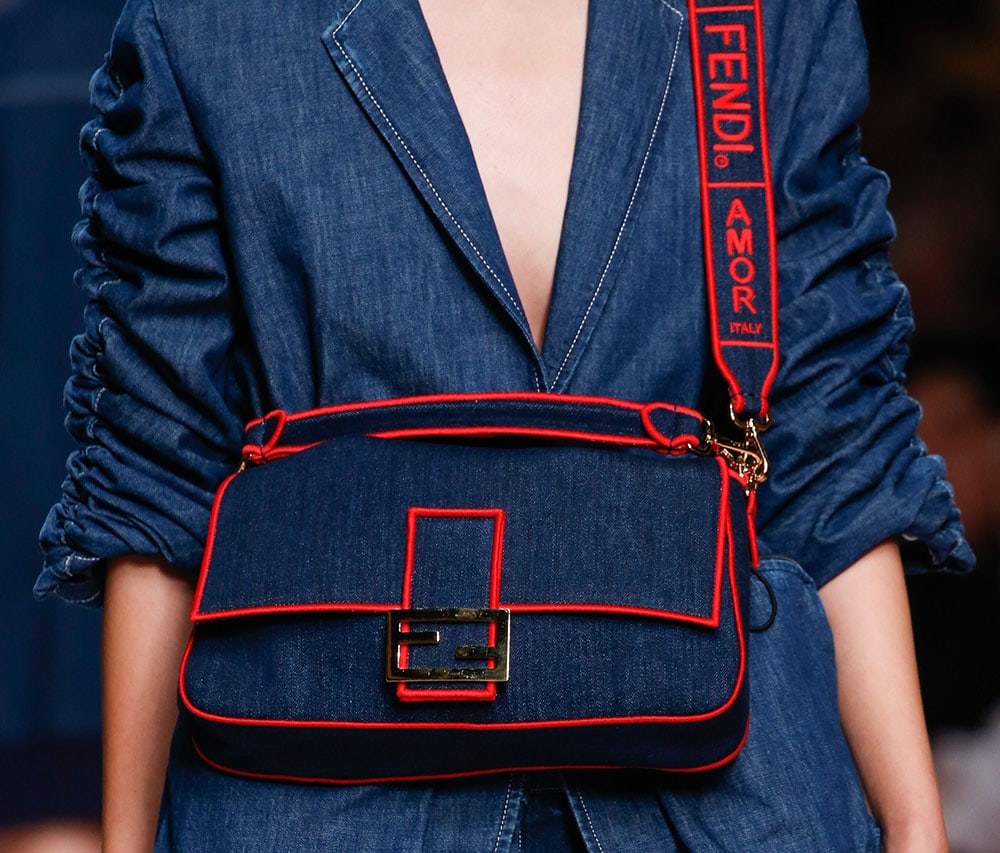 35 / 47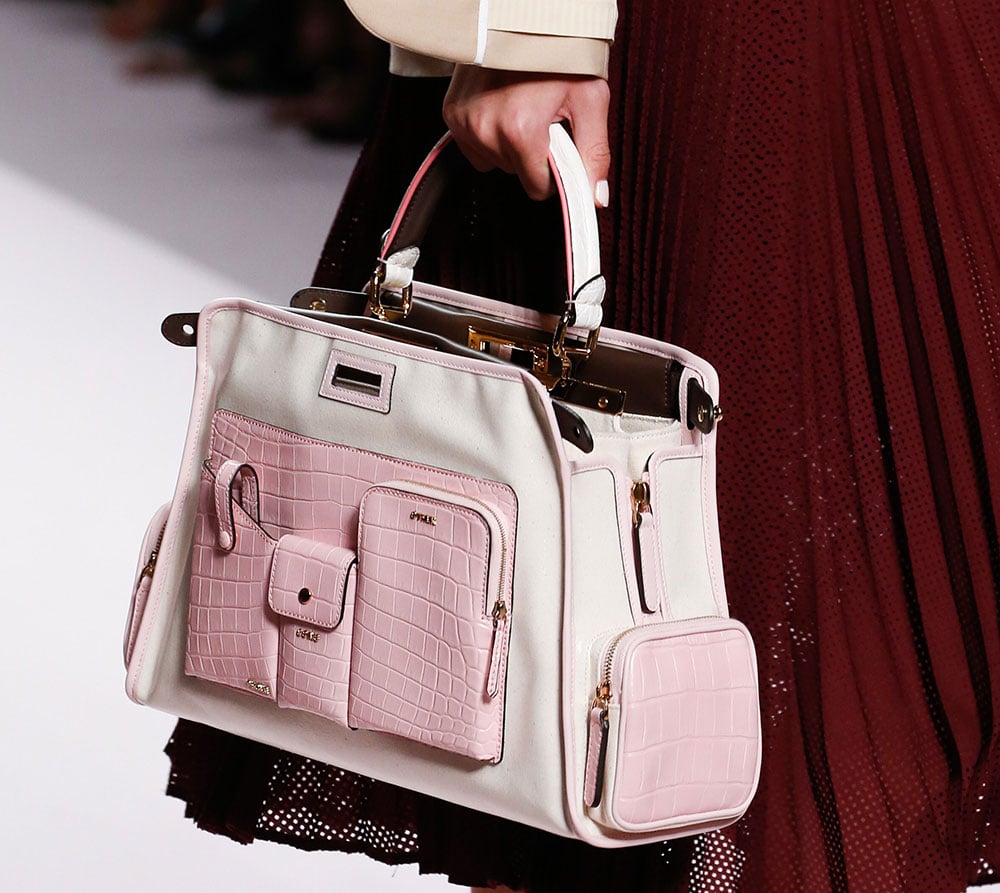 36 / 47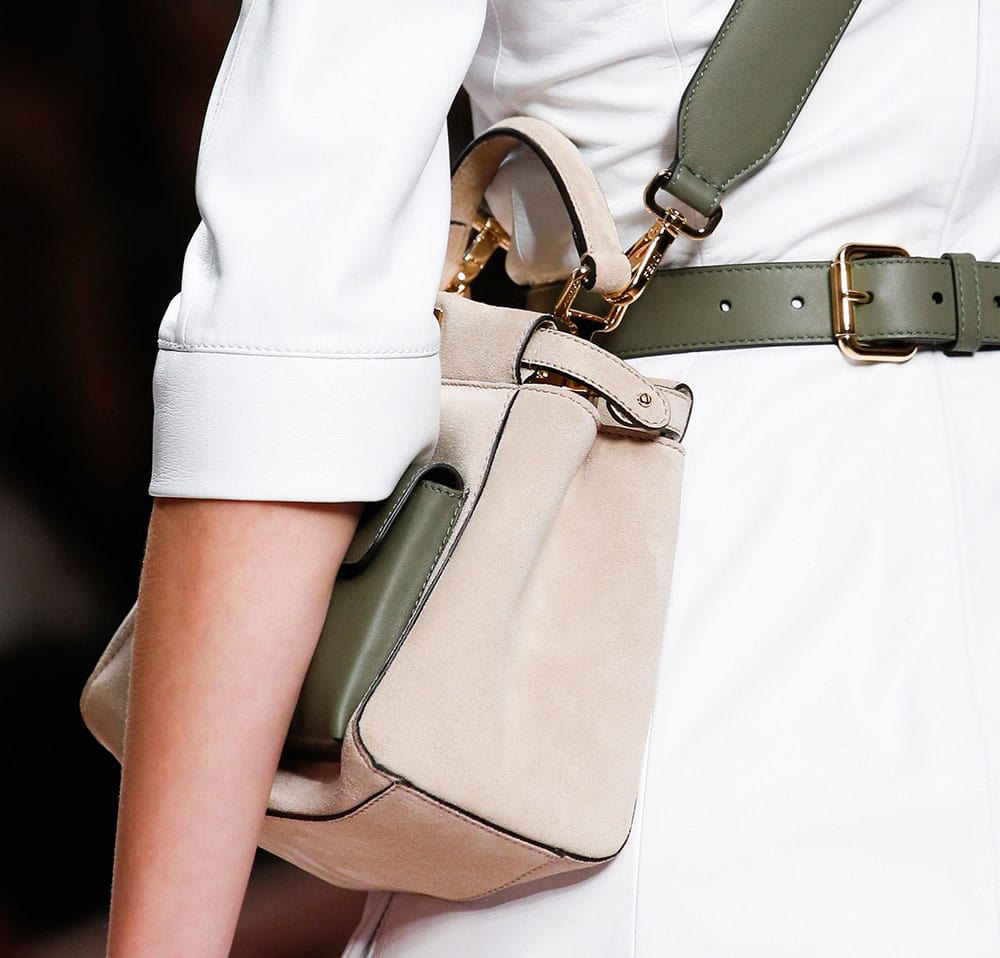 37 / 47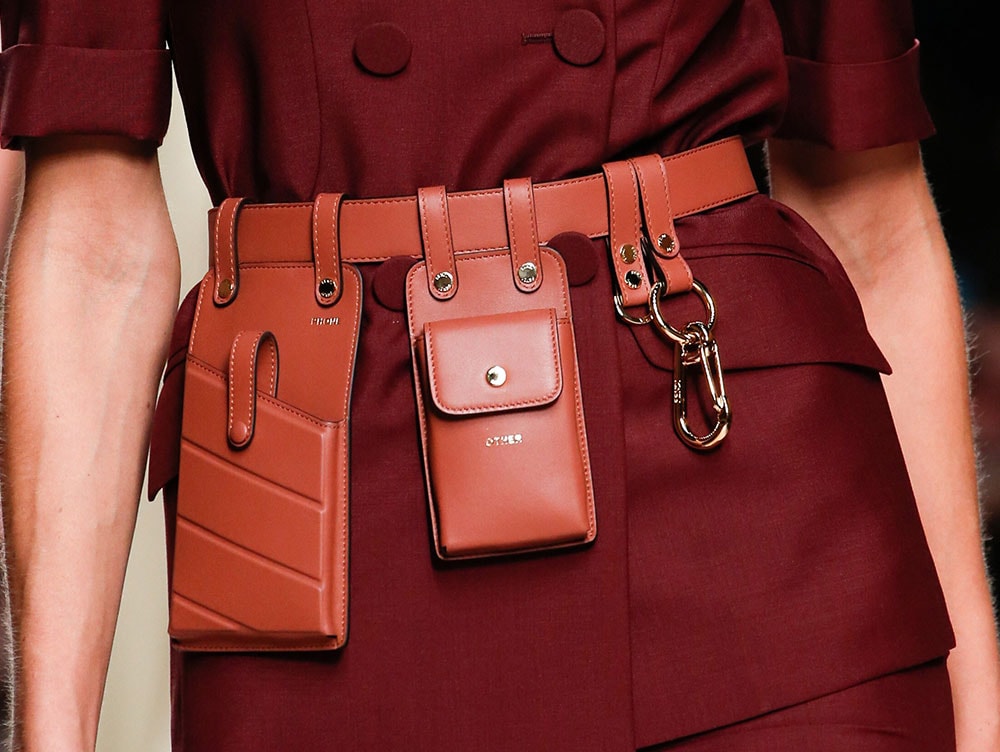 38 / 47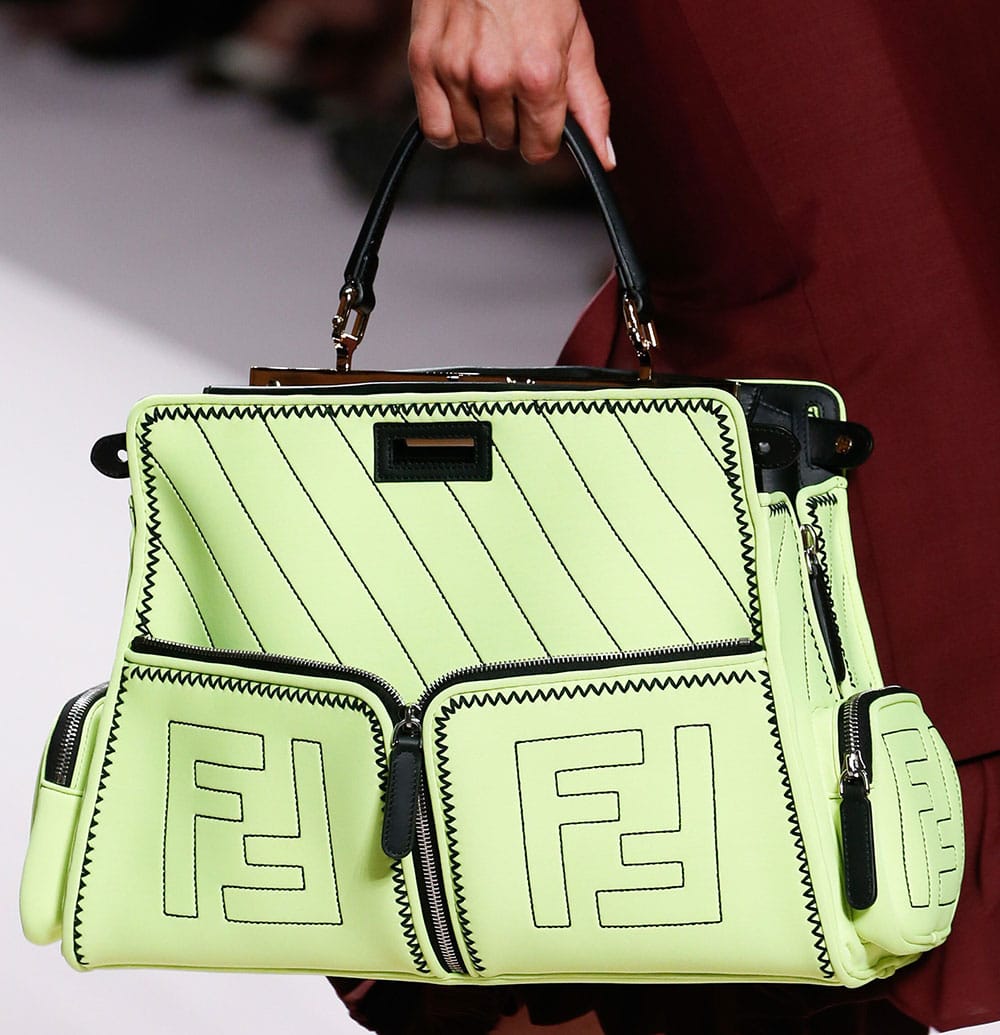 39 / 47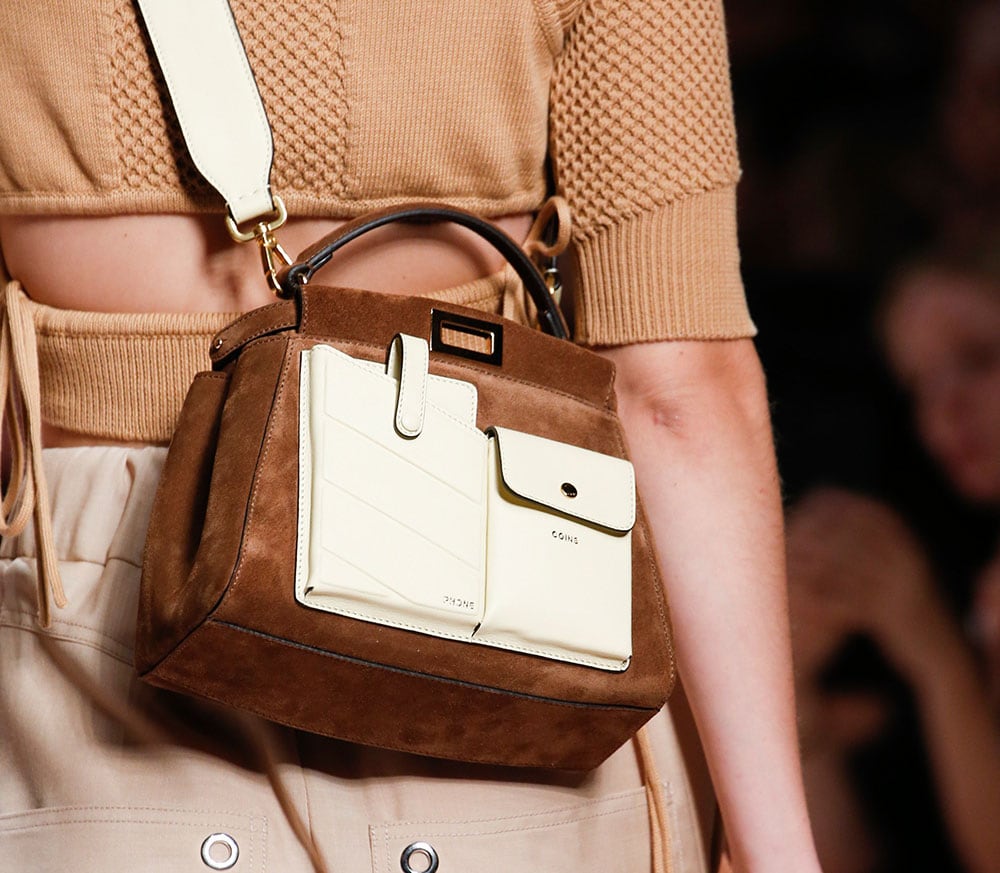 40 / 47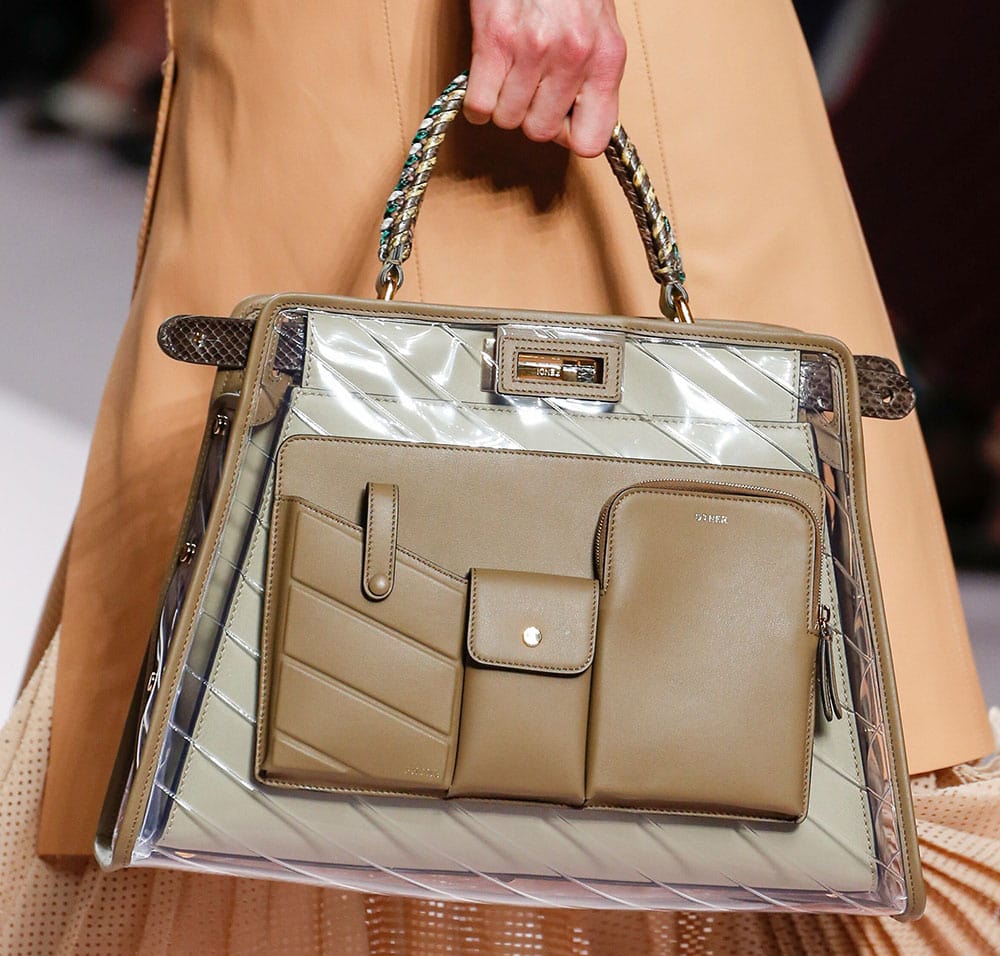 41 / 47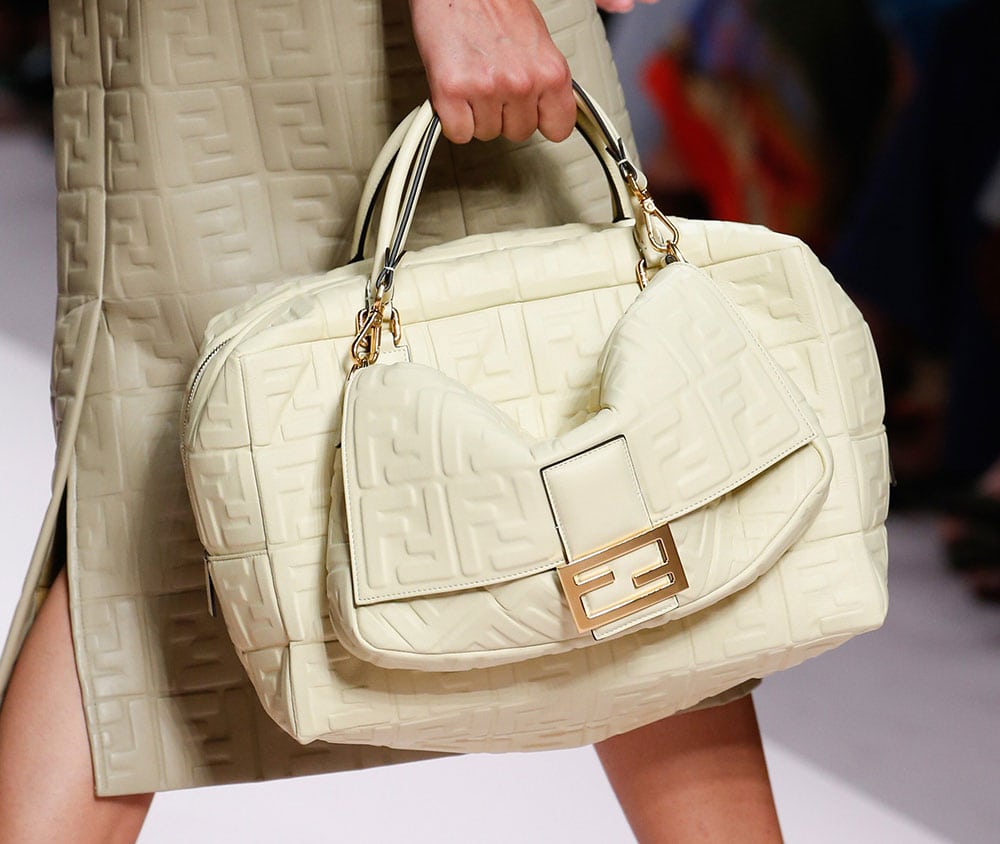 42 / 47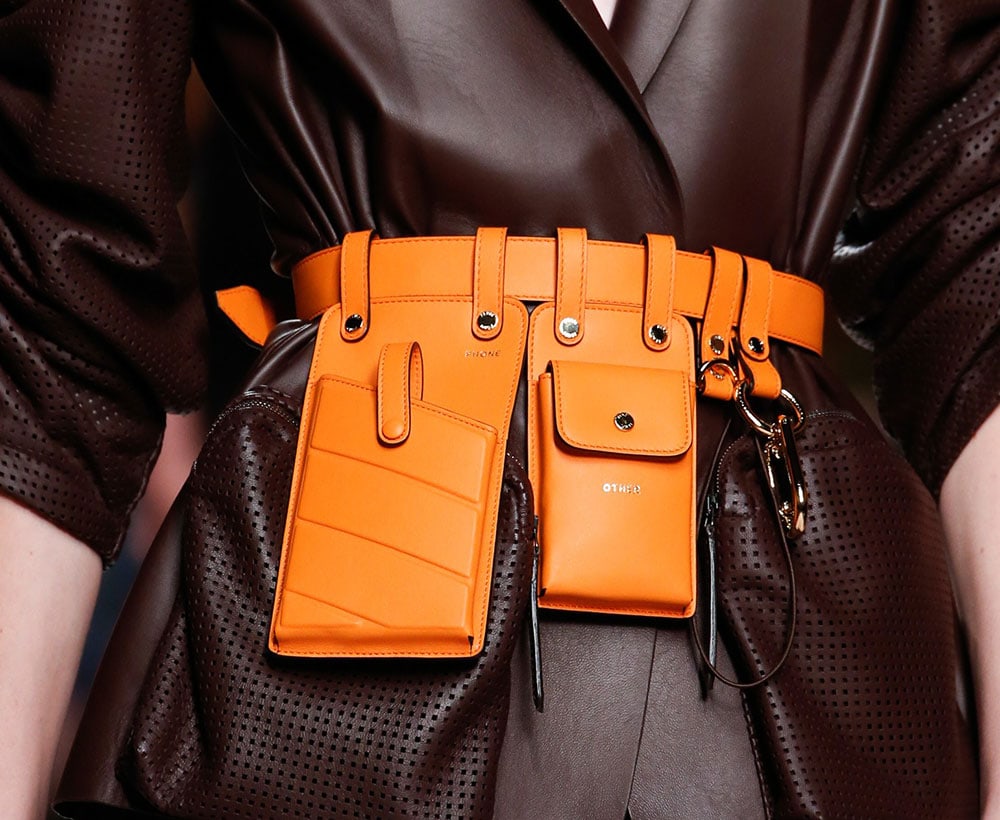 43 / 47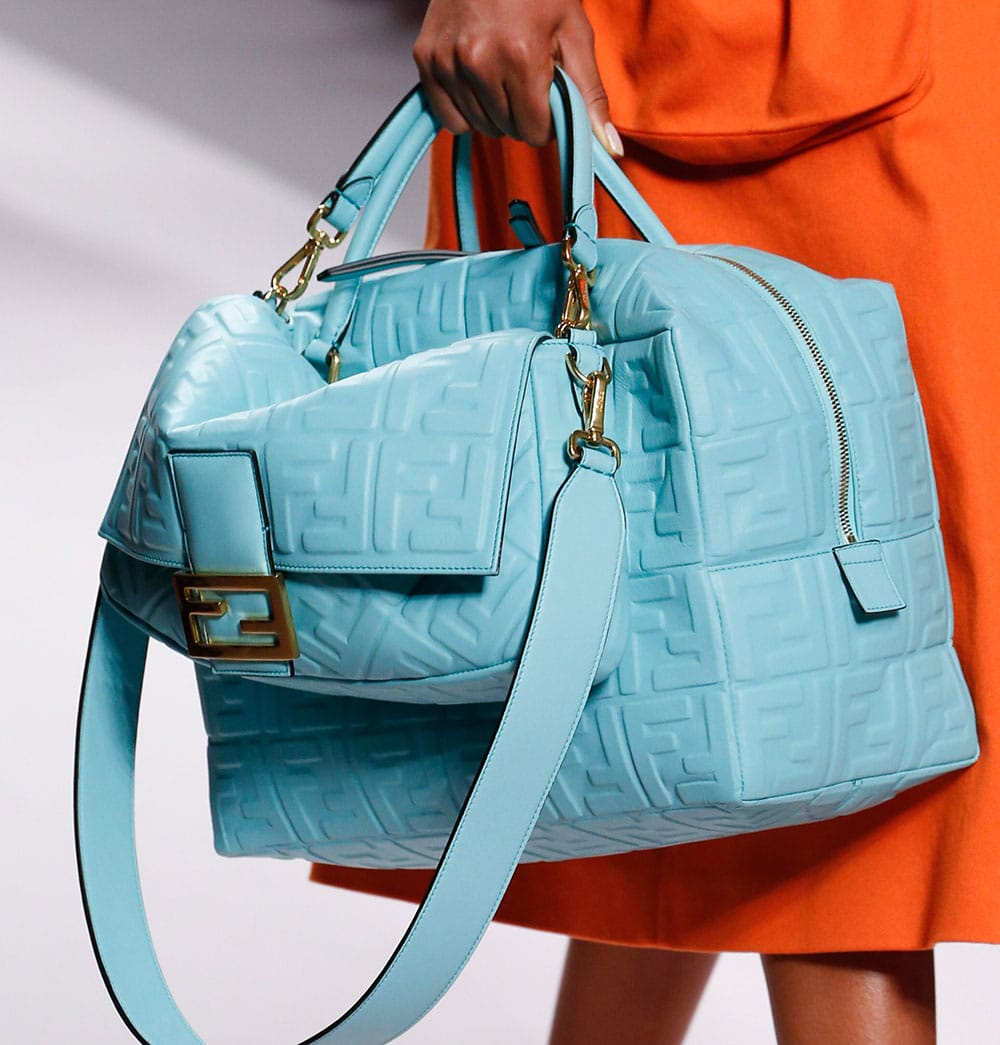 44 / 47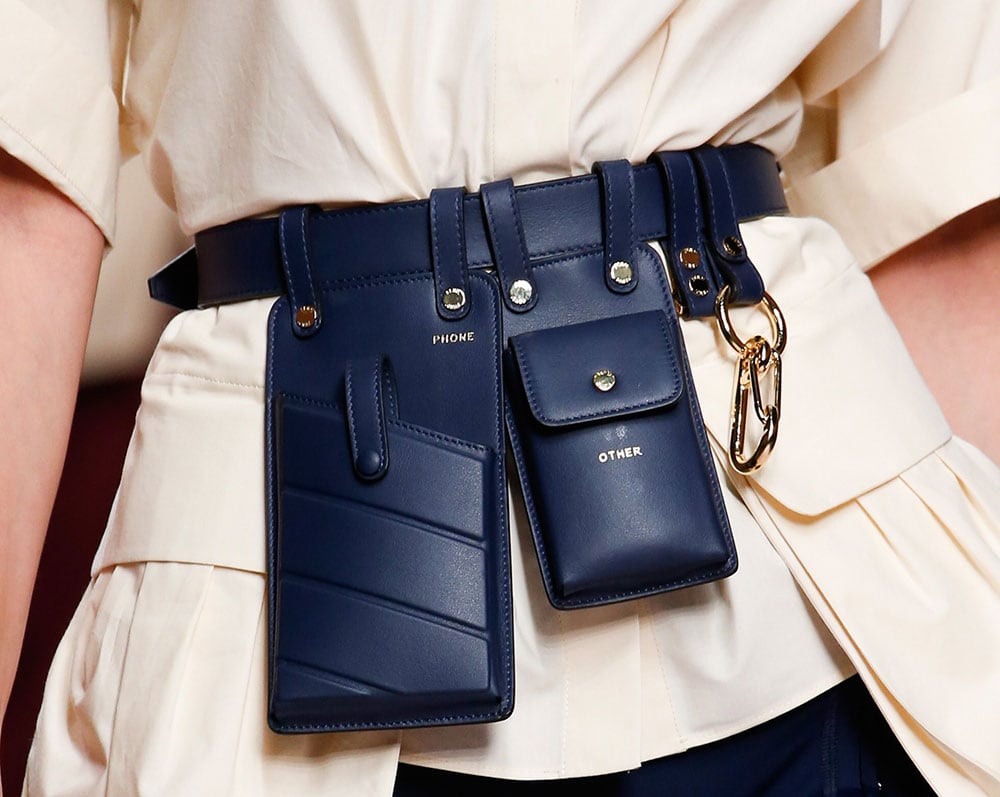 45 / 47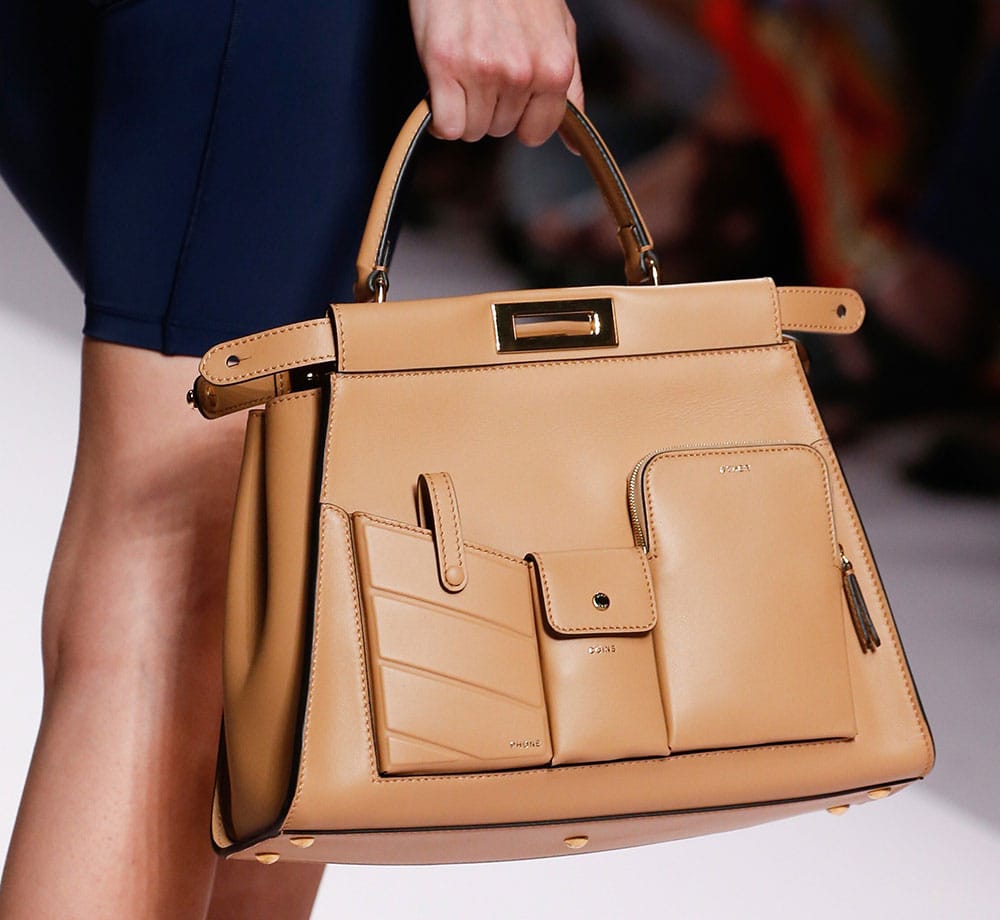 46 / 47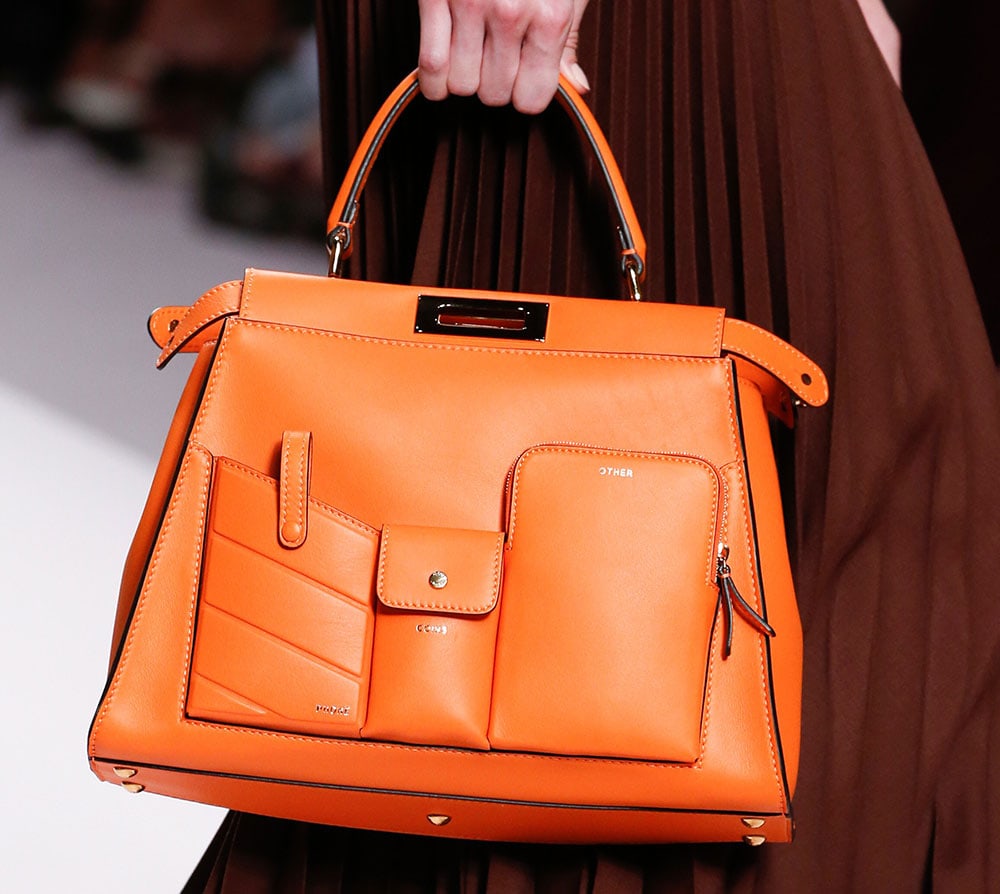 47 / 47