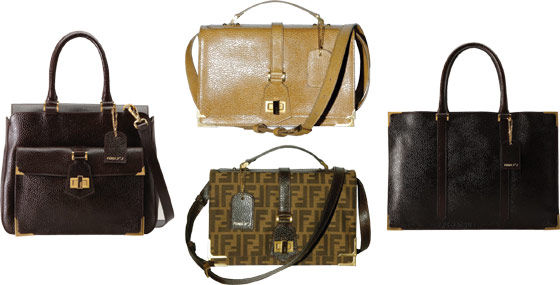 We got a peek at Fendi's Fall 2010 runway handbags in March, but now that they've started to trickle out for retail pre-order, the details of the collection are becoming even more clear. What's perhaps most striking, however, is how much the collection, now dubbed "Classico," hasn't changed.
Accessories are often altered somewhere in the runway-to-retail journey, but the clean lines and clear midcentury influence that we saw on Fendi's runway are here in almost completely unadulterated form. Even the little tags remain, although these are embossed with the brand's name instead of the custom initials that each model sported on the catwalk. I continue to hope that personalization will be available through Fendi boutiques, although I have yet to be able to confirm it. Larger pictures and price information, after the jump.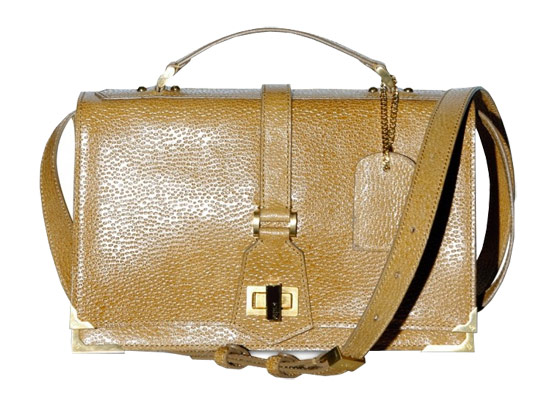 Fendi Classico No. 2 in embossed calfskin, $1540 via Luisa Via Roma.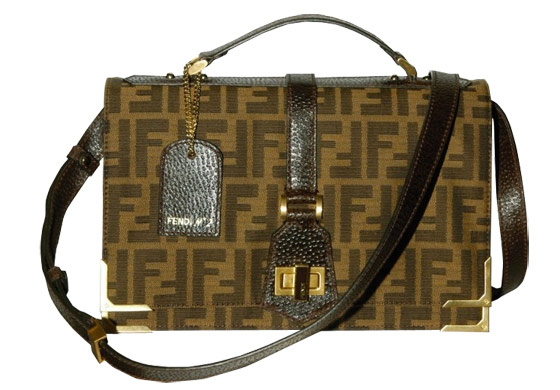 Fendi Classico No. 2 in zucca, $1400 via Luisa Via Roma.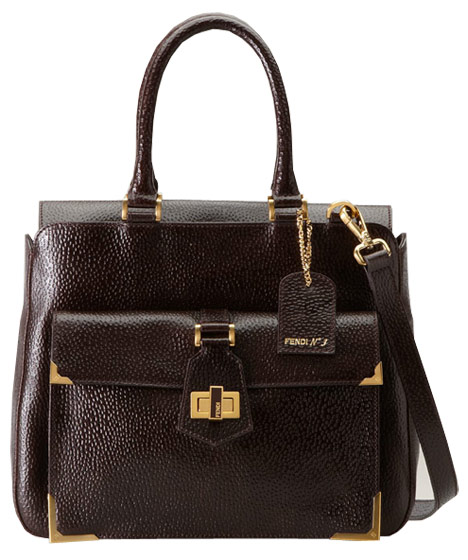 Fendi Classico No. 3, $1995 via Nordstrom.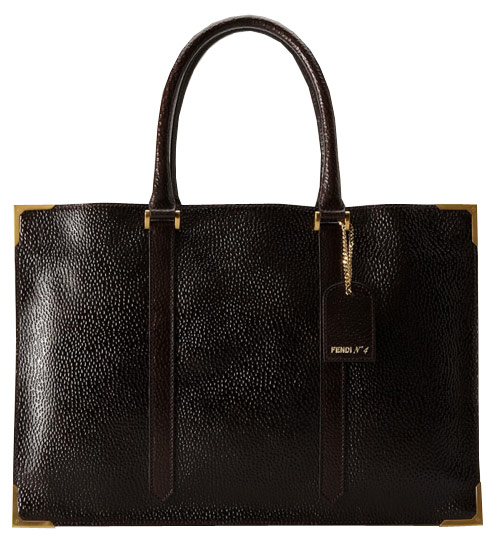 Fendi Classico No. 4, $1640 via Nordstrom.
No word yet on what the Classico No. 1 might look like, although there is a Classico baguette that hasn't been associated with a number thus far.