[Editor's Note: This week, the PurseBlog staff is out of the office to enjoy the last little bit of summer. We'll return after Labor Day, but in the meantime, we'll be running both new posts and a few of our favorites from the past few months to get you ready for fall.]
More than any show this season, and perhaps in the history of time, Chanel Fall 2014 doesn't require much of an explanation. Because I'm not sure exactly where that leaves me, though, I'd appreciate it if you'd allow me to be self-indulgent and give you one anyway. We can let Karl Lagerfeld host a fashion show in a faux supermarket, but I, personally, will not let him obviate my place in the universe. It's my way holding on to some semblance of normalcy in a world where a fake Chanel supermarket is a thing that happens.
Over the past few years, Chanel shows have become more about set design than about the clothes and bags, in a lot of ways, but Lagerfeld still dutifully outfitted each of his models with the brand's customary moneymakers. The most outlandish of the bags were meat-colored (gross, yet accurate!) Chanel Classic Flap Bags, wrapped in grocery store packaging like ground beef and stamped with assurances the they are, indeed, 100% leather. The real stars of the big-box store, though, were the shopping baskets fashioned out of rigid versions of the chain straps normally found on the brand's most classic bags.
Of course, what might seem like a veneer of cheeky fun was also a pretty astute commentary on the modern face of the luxury business. As much as popular culture in general sometimes tries to dismiss Karl Lagerfeld as a charlatan, he's uncommonly skilled at capturing fashion's place within the larger social picture, and the questions posed in this show's presentation (Do the super rich, for whom these pieces are made, shop for them the same way that the rest of us buy milk and eggs at the grocery store? Has fashion industry's desire for endless expansion created a paradox in which its ubiquity makes things that should be rare seem totally common? How does commodification affect the creation of art, if that's what fashion is?) are worth a moment's thought, at the very least. Check out all the bags below.
[Images via Vogue.com]
1 / 47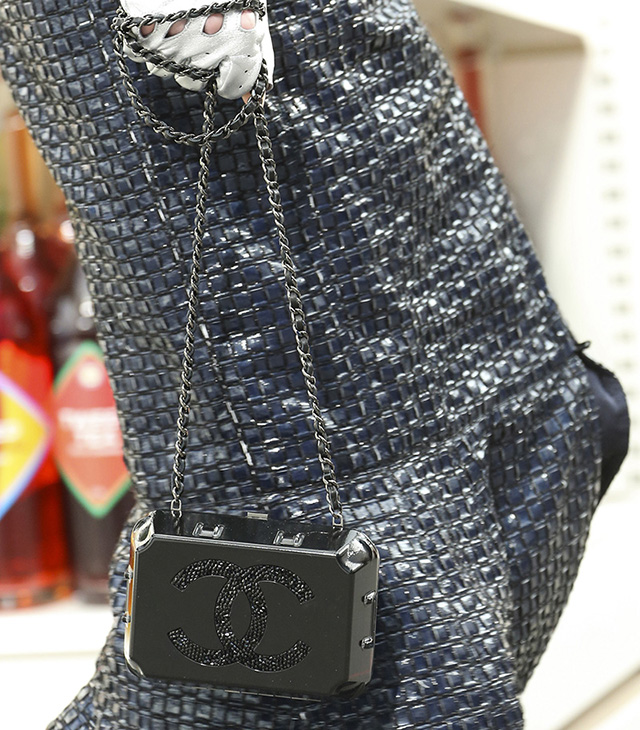 2 / 47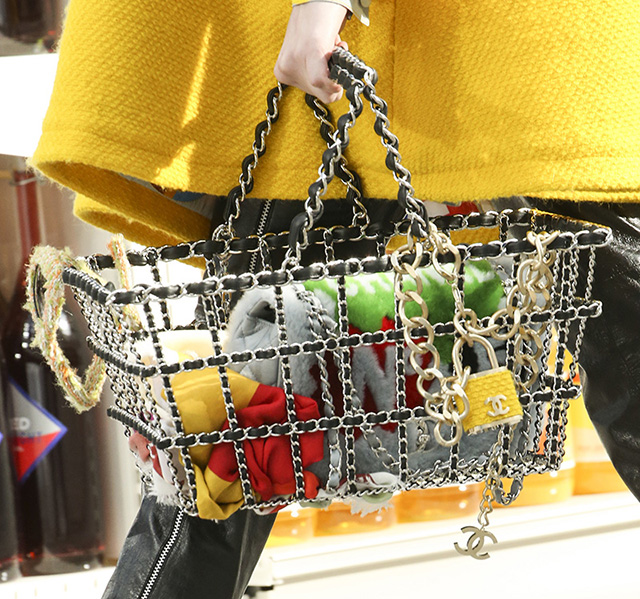 3 / 47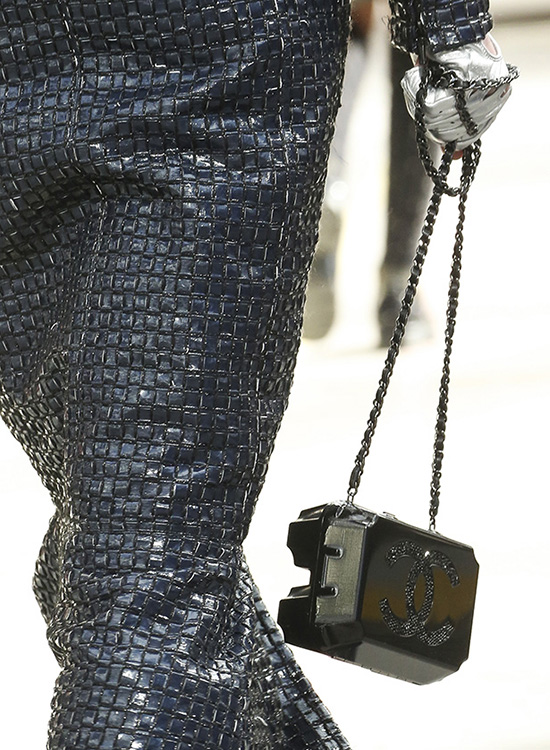 4 / 47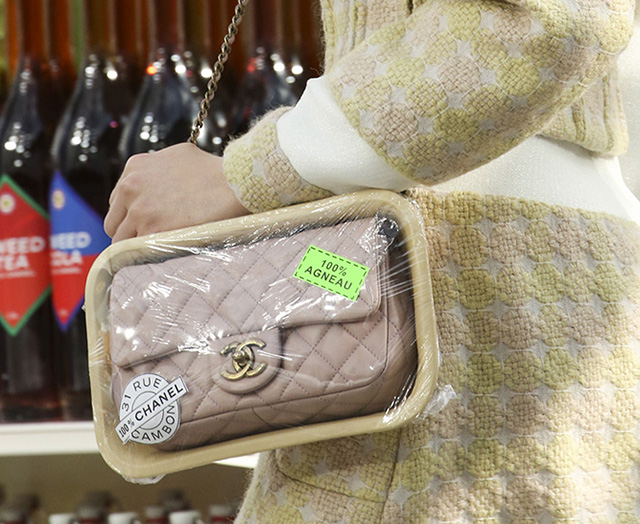 5 / 47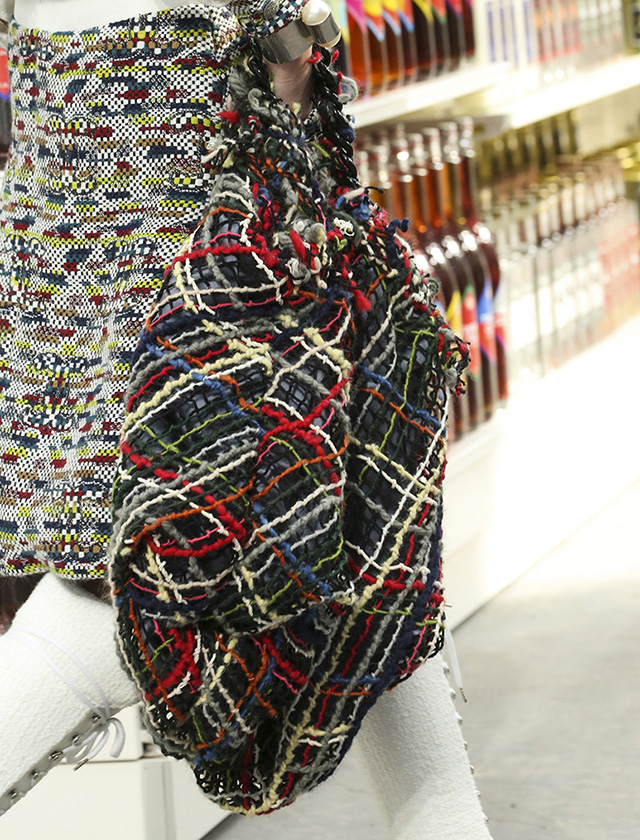 6 / 47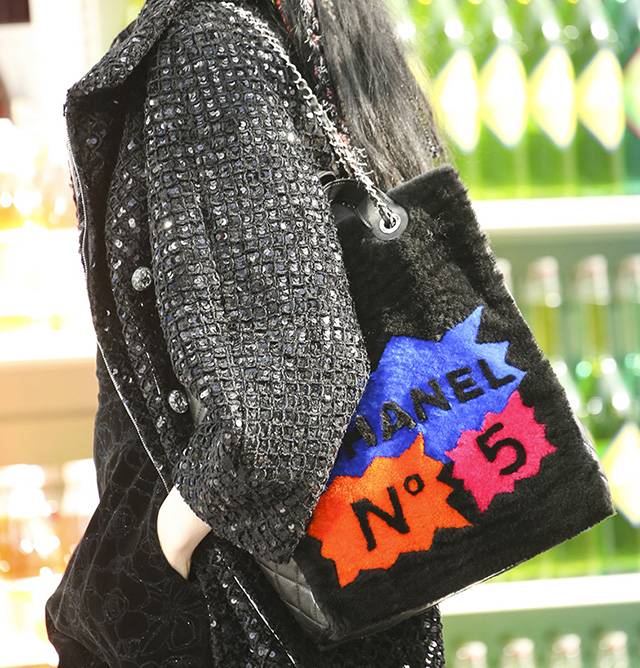 7 / 47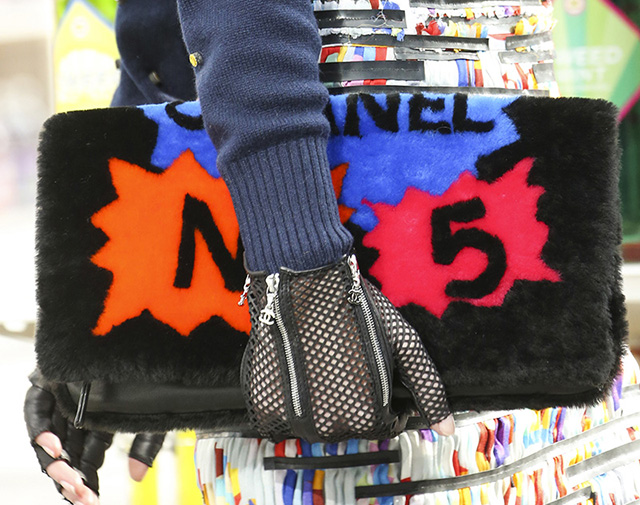 8 / 47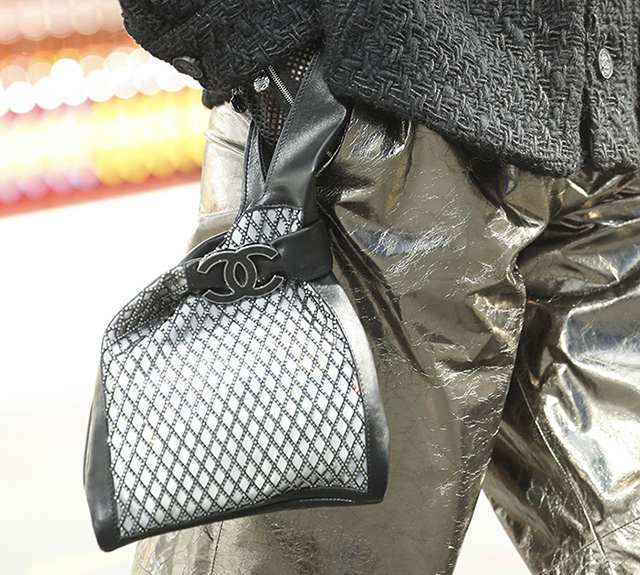 9 / 47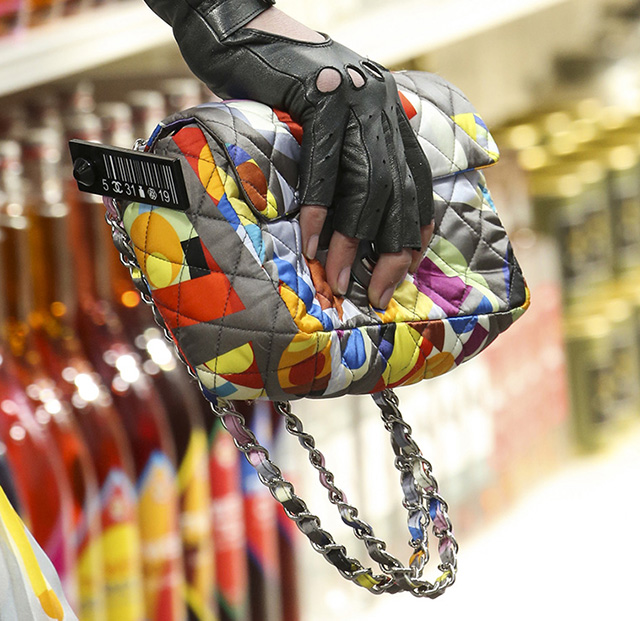 10 / 47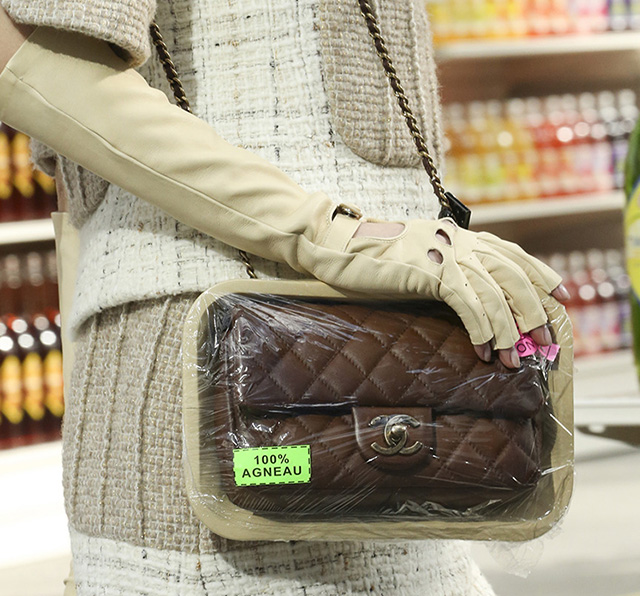 11 / 47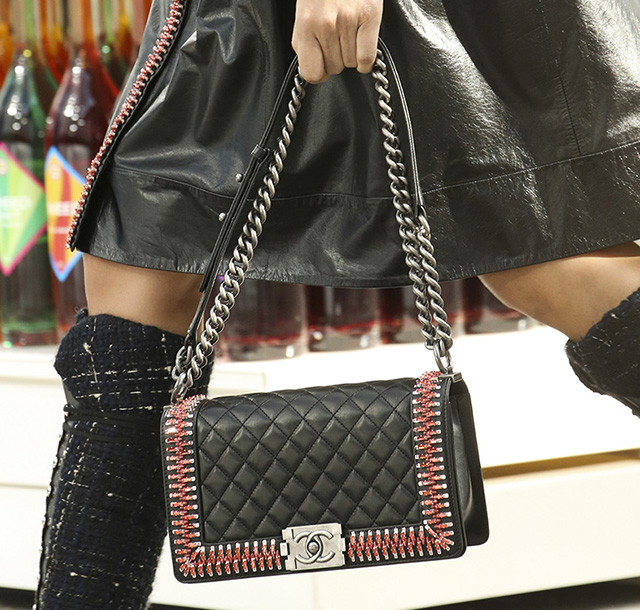 12 / 47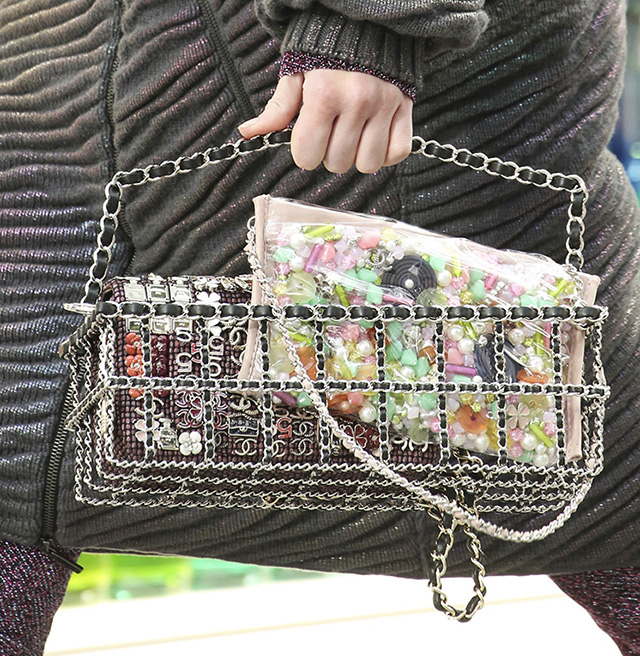 13 / 47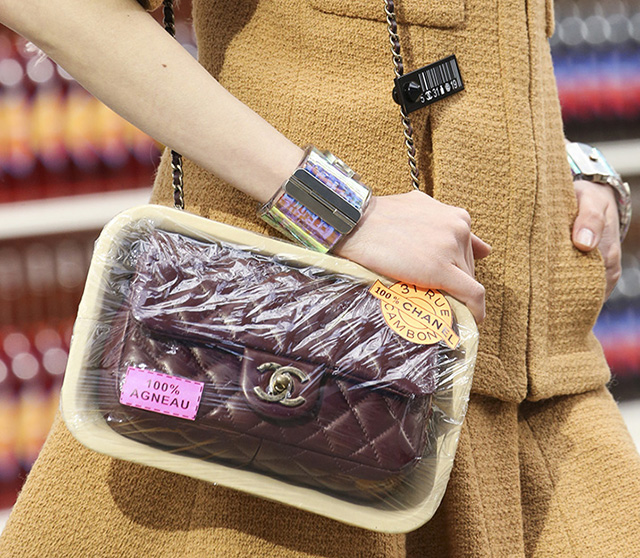 14 / 47
15 / 47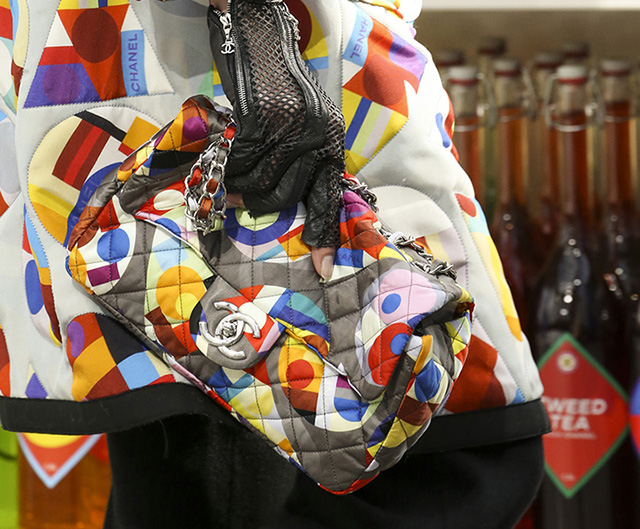 16 / 47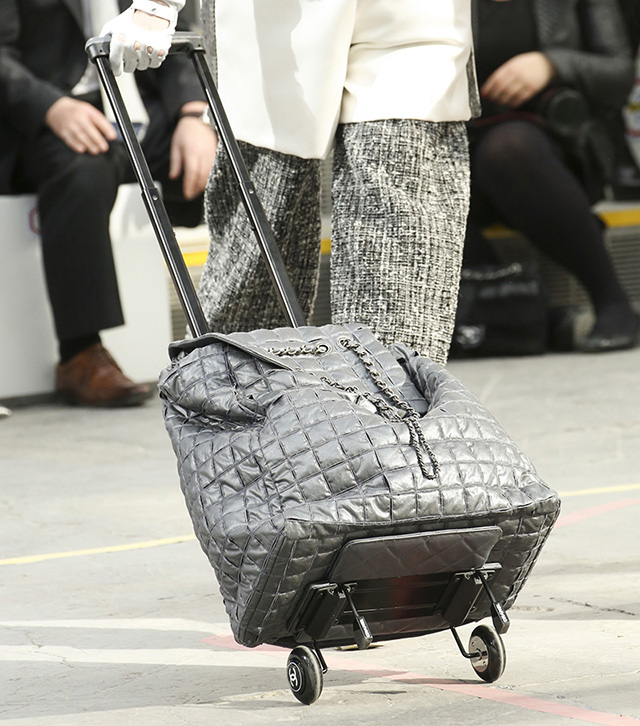 17 / 47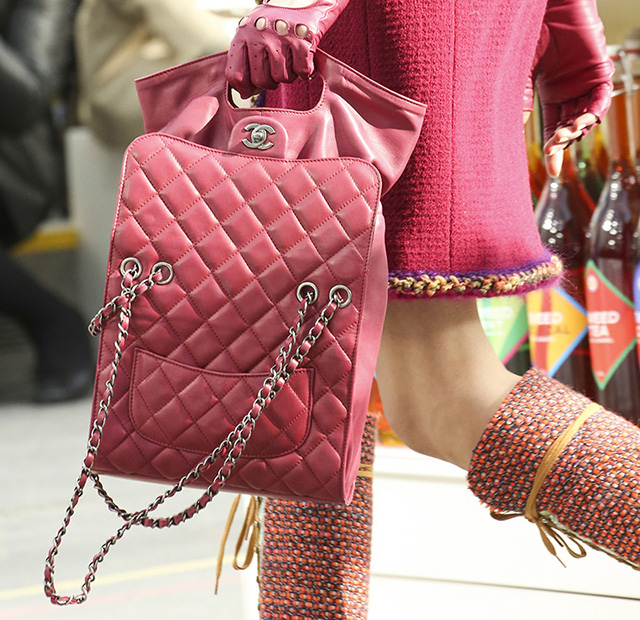 18 / 47
19 / 47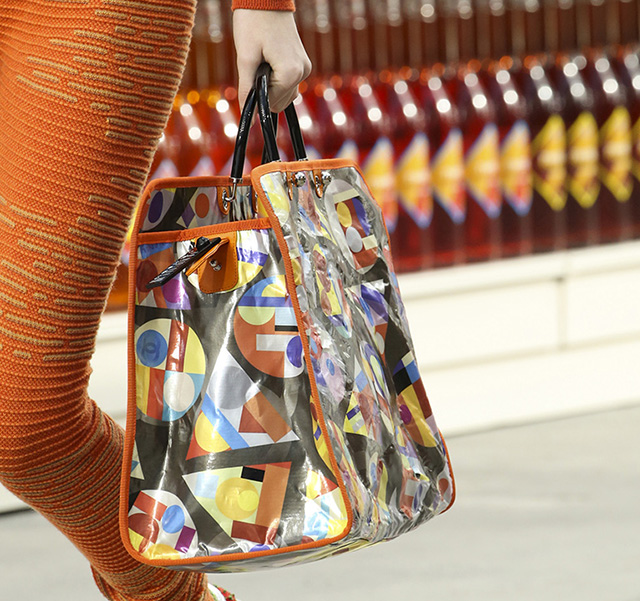 20 / 47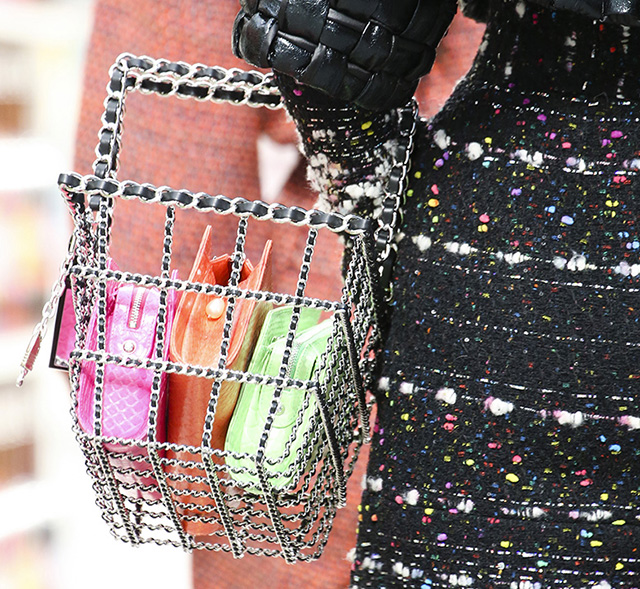 21 / 47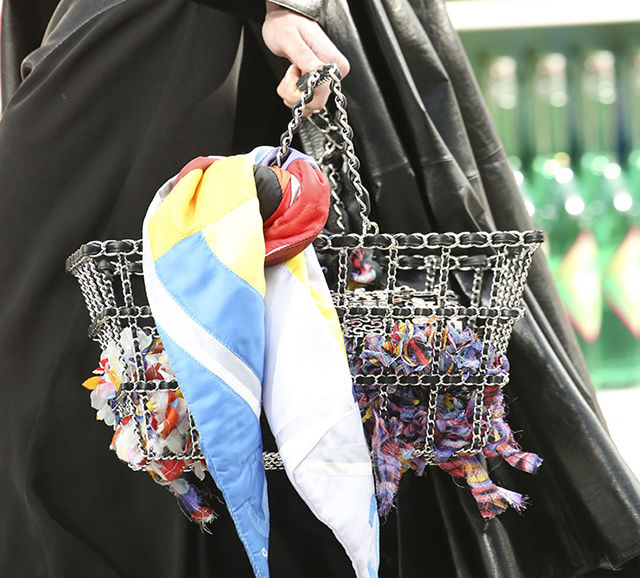 22 / 47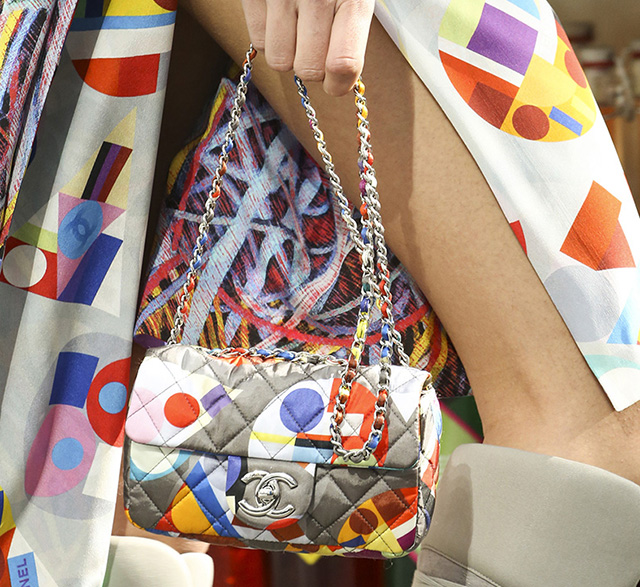 23 / 47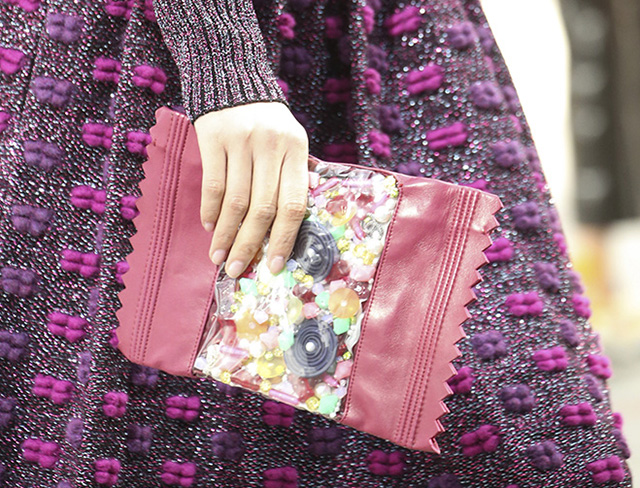 24 / 47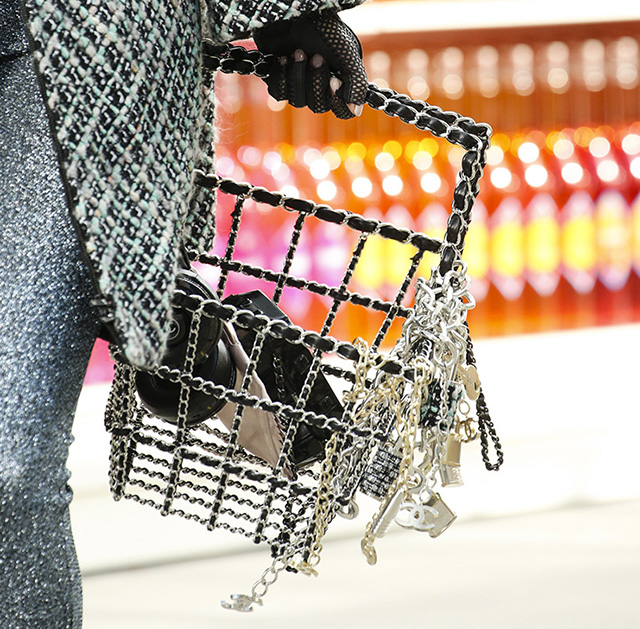 25 / 47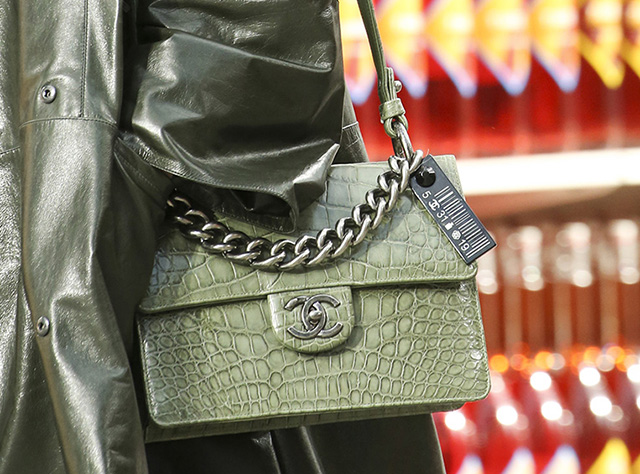 26 / 47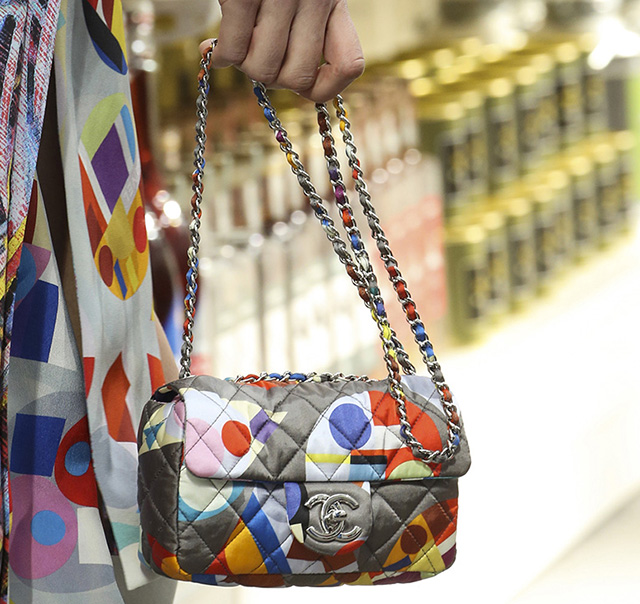 27 / 47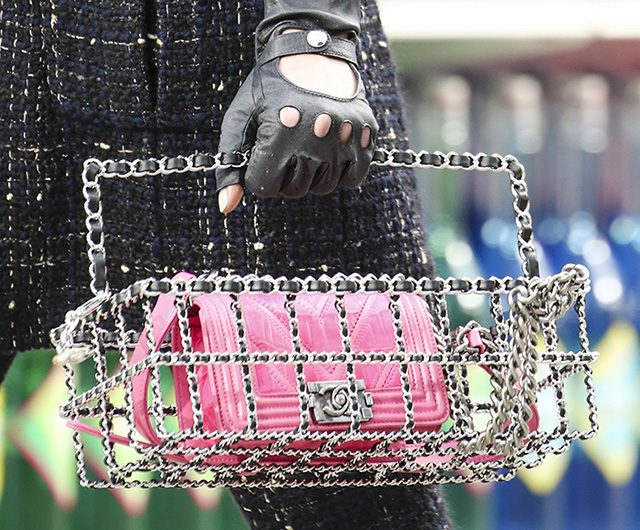 28 / 47
29 / 47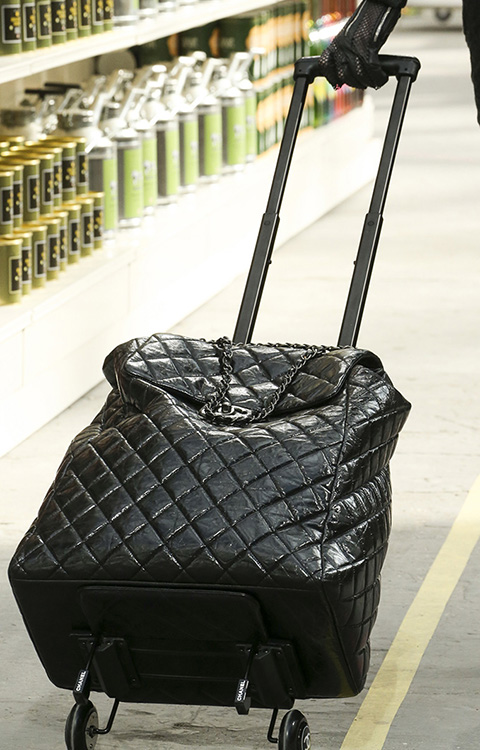 30 / 47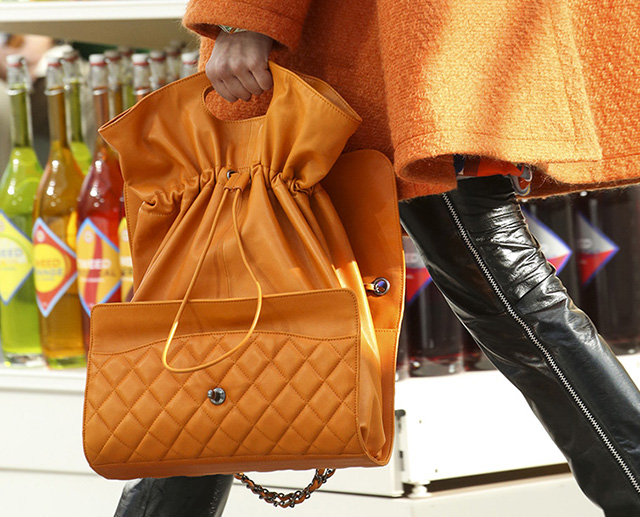 31 / 47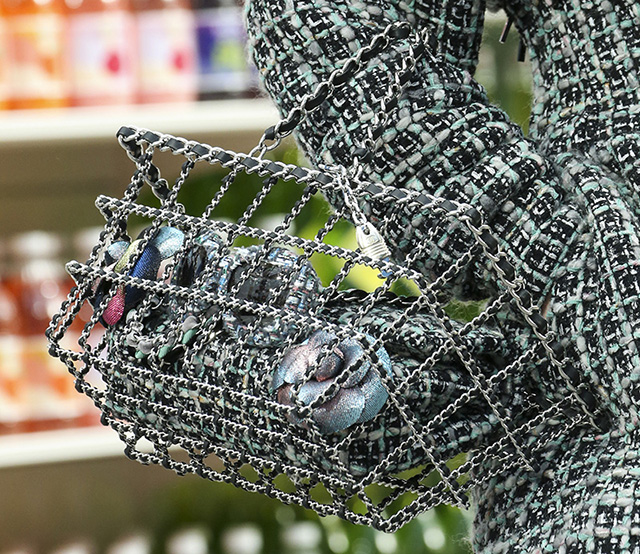 32 / 47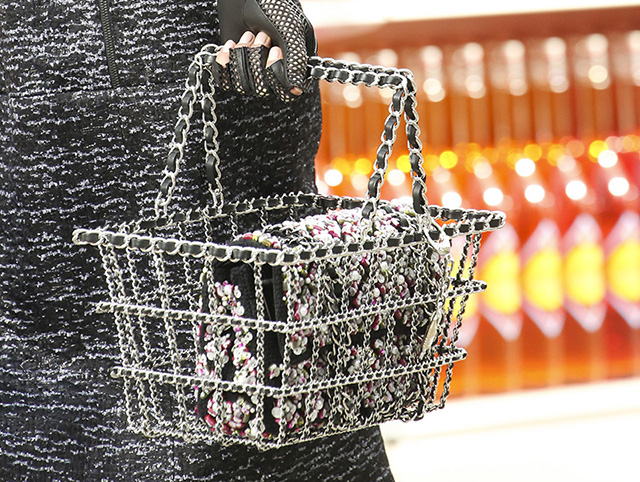 33 / 47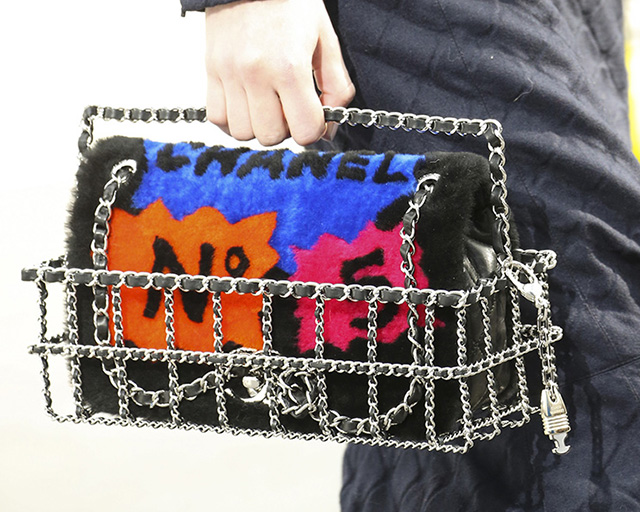 34 / 47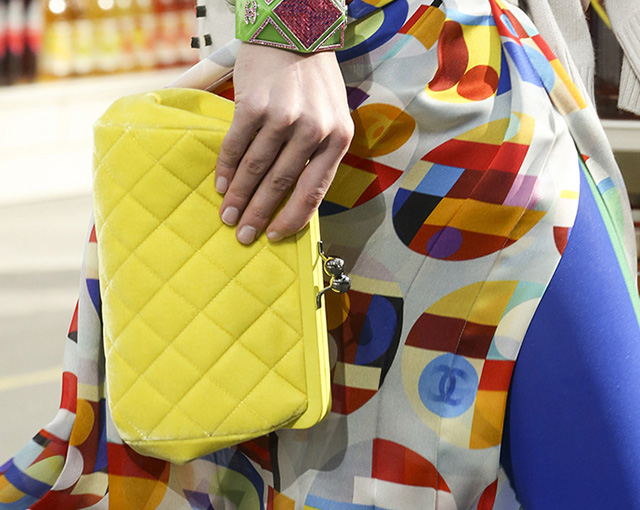 35 / 47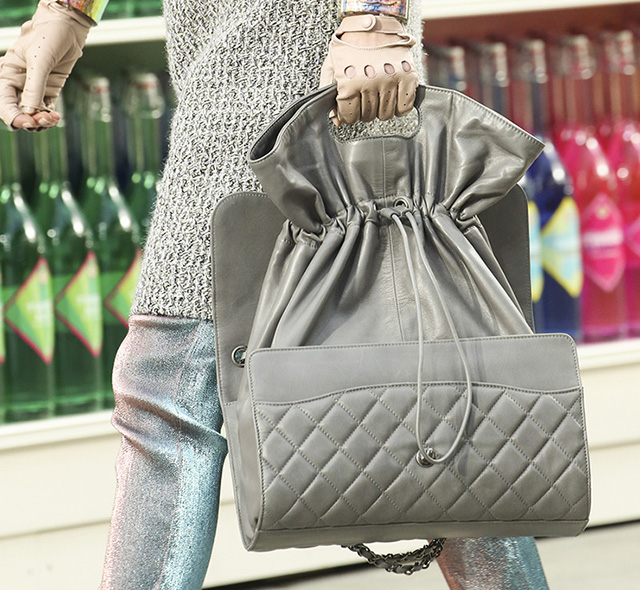 36 / 47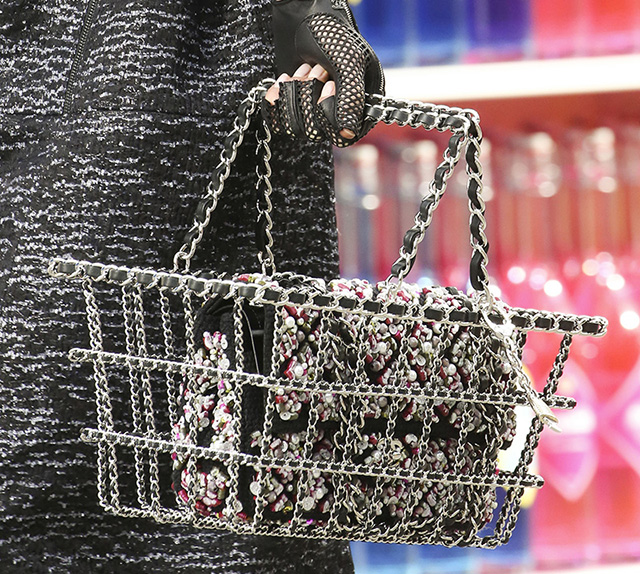 37 / 47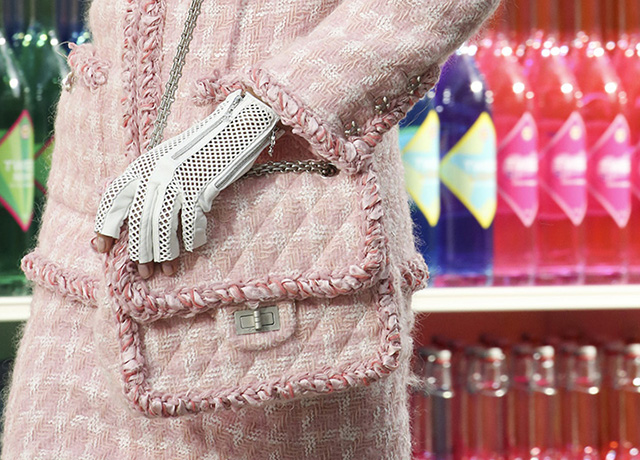 38 / 47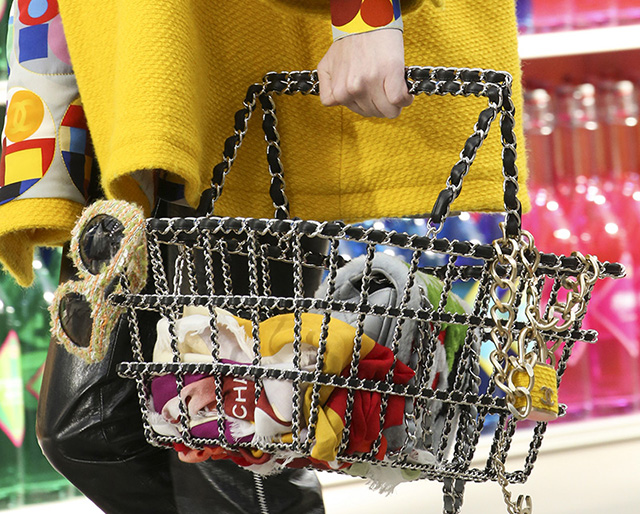 39 / 47
40 / 47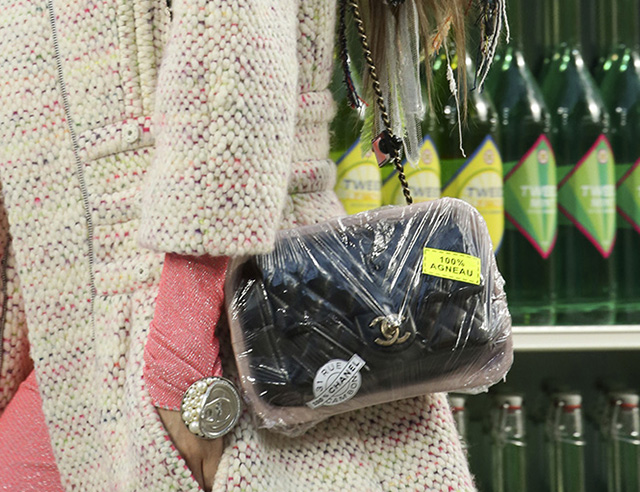 41 / 47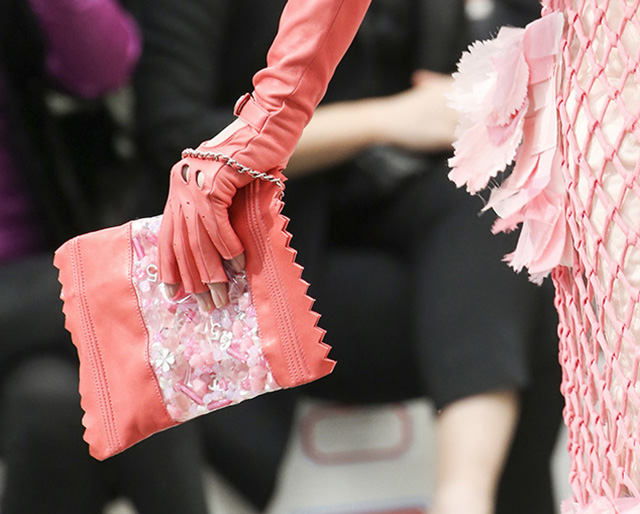 42 / 47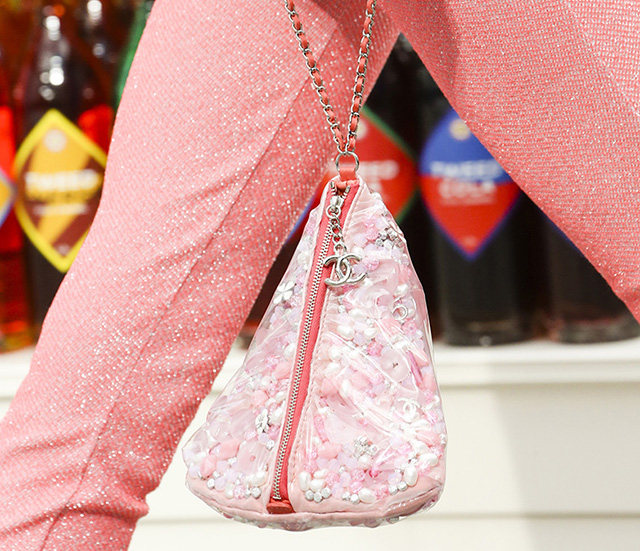 43 / 47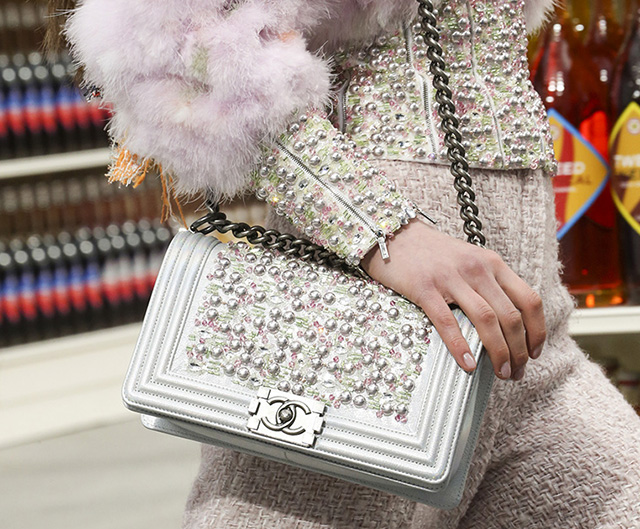 44 / 47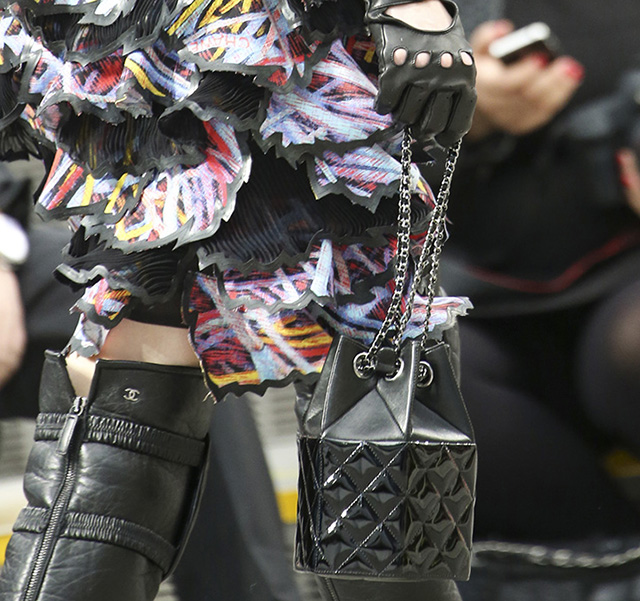 45 / 47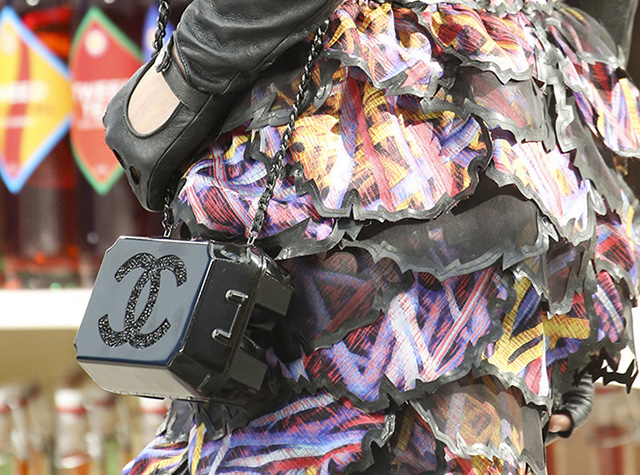 46 / 47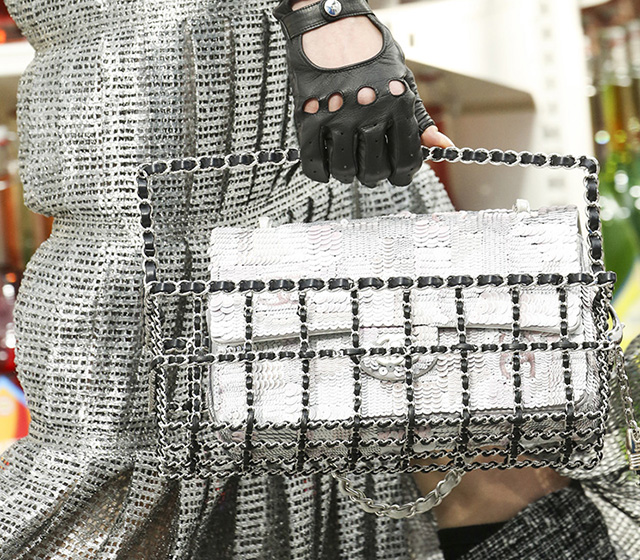 47 / 47