When Matthew Rubinger launched the luxury accessories category at Heritage Auctions in 2010, the New York City resident was only just out of Vanderbilt University. During his tenure at Heritage as Director for Luxury Accessories, the pre-owned luxury handbag business has exploded both at live auctions and online, landing Rubinger on Forbes' "30 Under 30" list for 2014, as well as on CNN and The Wall Street Journal. Recently, he sat down with us to answer some questions about the luxury business, tracking down rare handbags and which dream piece he's yet to track down.
First, Matt, how did you land what would be a dream job for so many of our readers?
It's been quite a ride! I met with the partners at Heritage in 2010 – before they had opened an office in NYC – and they told me about their expansion plans both in this region and in general. They were excited about the proposition of introducing such a fun, dynamic category to their firm. For me, the idea of launching not only a new auction category for the company, but a new category for the entire auction market, was an opportunity that was difficult to resist.
How has the pre-owned handbag market changed since Heritage Auctions first started its focus on luxury accessories?
I have seen a shift from what I call "shopping" to "collecting." The market is shifting towards special, unique, stand-out pieces. Our clients are constantly editing their collections – often buying and selling pieces in the same auction. It's nice to see a growing interest in unusual colors, materials, older pieces, discontinued designs and so on.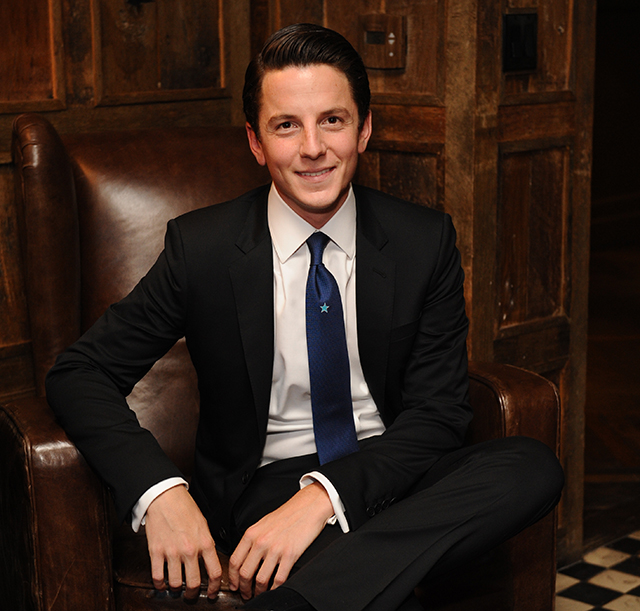 What should potential buyers keep in mind when shopping your Boutique selection, versus participating in one of your accessories auctions? How do the two options differ?
The savviest buyers tend to prefer auction. If you have a deep understanding of the category and the market, auction is a piece of cake. Waiting for the right piece and the right price can be fun and worthwhile – but it takes patience. There are three main reasons that our set-price Boutique might be right for you: 1. Instant gratification. You click "Buy," you pay, and we ship FedEx Overnight complimentary. Simple. Gratifying. 2. There is a particular piece that you have been waiting for and you find it in the Boutique. In this case, buy it! You'll regret it if you let someone else get it first. 3. You see something in the Boutique that you think would sell for more at auction. If you see a great deal, jump on it.
If our readers have handbags that they'd like to sell, how can they get them listed in the Heritage Auctions Boutique?
E-mail an image of it to Luxury@HA.com. Within 24 hours you will hear back with an auction estimate, an outright purchase offer, and a set-price consignment value. Really easy.
What's the craziest bag that's come your way at Heritage? Your favorite?
It's actually upcoming so it's a bit hush-hush right now…but you all will be the first to know! (Hint: It's Hermes from 1996; that's all I can say for now.)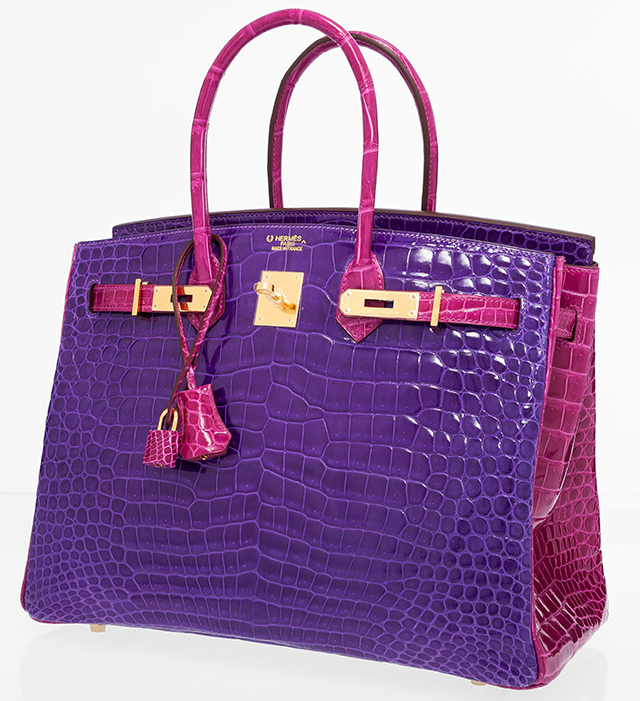 What's the best investment that buyers can make in luxury accessories right now?
I used to say go classic – a classic model in a classic color. That will still be a good place to start, but if you're feeling up to it, the best investment right now is something special and/or unique. You want something rare because that's what collectors will pay for. Aside from that, I think Louis Vuitton Show Bags from 2001-2006 are very undervalued on the market right now, I think they will be gaining momentum soon.
Why do you think shoppers are so willing to pay a premium for Hermes bags, and Hermes exotics in particular?
Most importantly, they are the finest, highest quality bags in the world. Additionally, they hold their value, making people feel safe and confident about sizable purchases.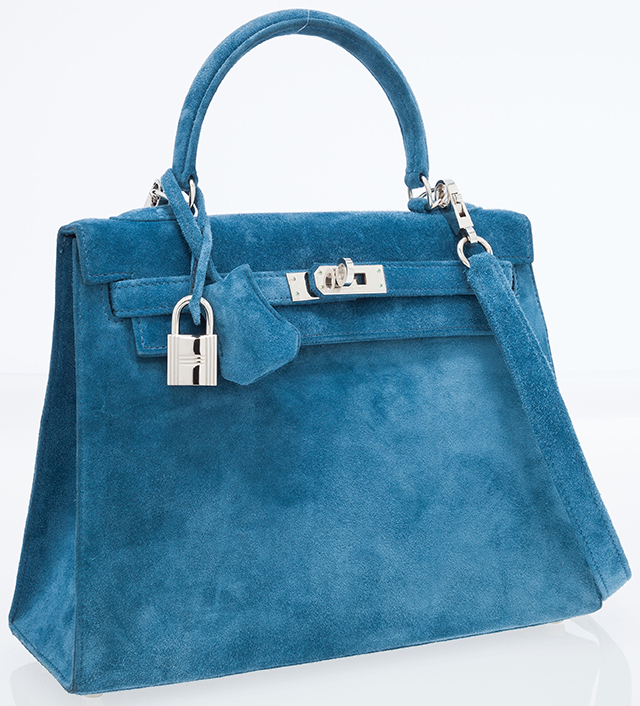 What's a bag that you'd love to add to the Heritage selection but haven't been able to get your hands on quite yet?
It's actually not a bag – it's the Chanel surf board. I want one in the auction! We had the Chanel Bike and the attention it got was overwhelming. Now I want the surfboard.
Where did Heritage see the most growth in 2013? What kinds of customers used your services the most in the past year?
We only did two live Signature Auctions in 2012, in 2013 we added our September Auction in Los Angeles, which we will be doing again in 2014. It was very well received and probably represented our largest area of growth. Our private sales, on our Boutique and with our fantastic partners Barneys New York and Moda Operandi, also saw huge increases in 2013. The market is taking off!
What's the most exciting bag for sale in the Heritage Auctions Boutique right now?
The most exciting is probably the 35cm Custom-Ordered, Rose Scheherazade & Ultra Violet Crocodile Birkin with Gold Hardware. At $110,000, it ain't cheap, but in Pristine Condition, this is a serious collector piece. There is also a Blue Thallasa Veau Doblis (Suede) Kelly that is incredibly special. Lastly, we have a beautiful Ralph Lauren Crocodile Ricky on the boutique that is well-valued at half of retail and we don't get many Rickys in crocodile so a special opportunity.