When it comes to travel, majority of us carry practical bags that hold up well and carry our items to get from point A to point B. Many of us show our affinity for designer handbags when it comes to our carry-on bag or personal bag that goes with us, versus our larger items. If there was one designer bag trend from the past couple of years when it comes to travel, it was the Dior Book Tote sitting atop a wheelie carry-on bag. That became the casual-cool travel bag uniform and Dior continues to release countless versions of that tote to keep fans satiated.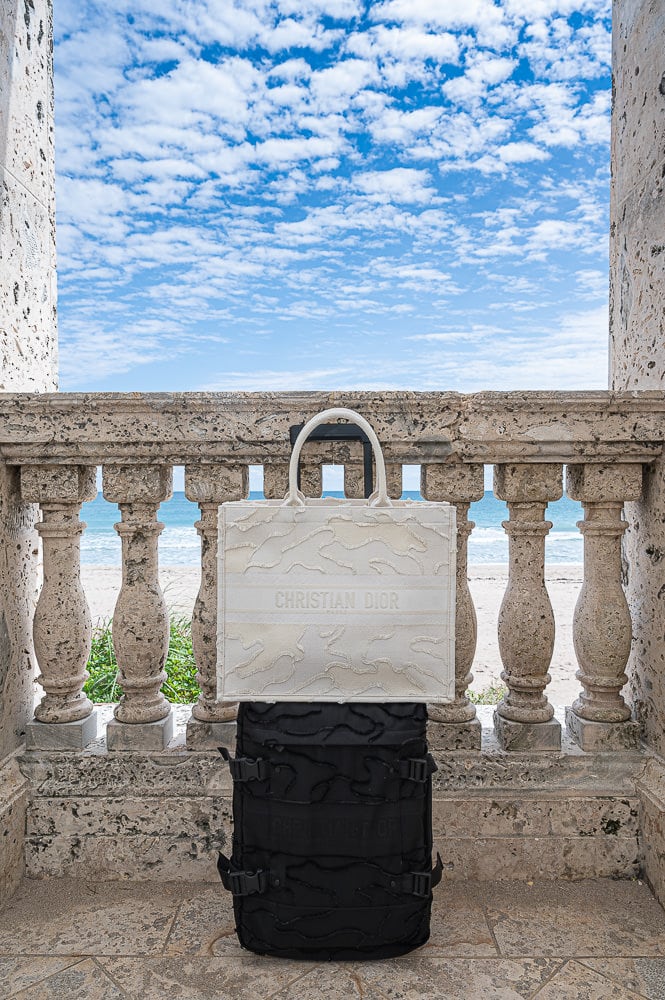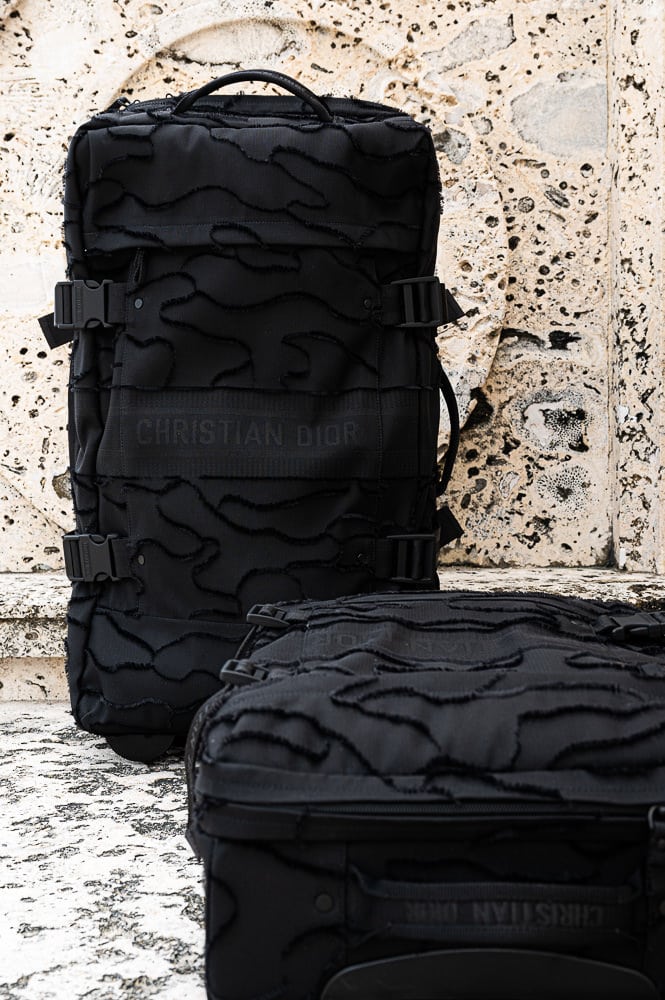 We've covered the Dior Book Tote (in many iterations), but taking it one step further, Dior has released an entire collection, aptly dubbed DiorTravel, made for those who love to escape (in style). Ranging from bags and duffles to totes, hats and more, Maria Grazia Chiuri created the DiorTravel collection in the camouflage motif as well as the iconic Dior Oblique canvas. The camouflage motif adds depth and dimension to the bags which stand out in each colorway offered. The camouflage items are created with hand-cut fringed embroidered canvas and paired with tonal "Christian Dior" signature on specific items as well.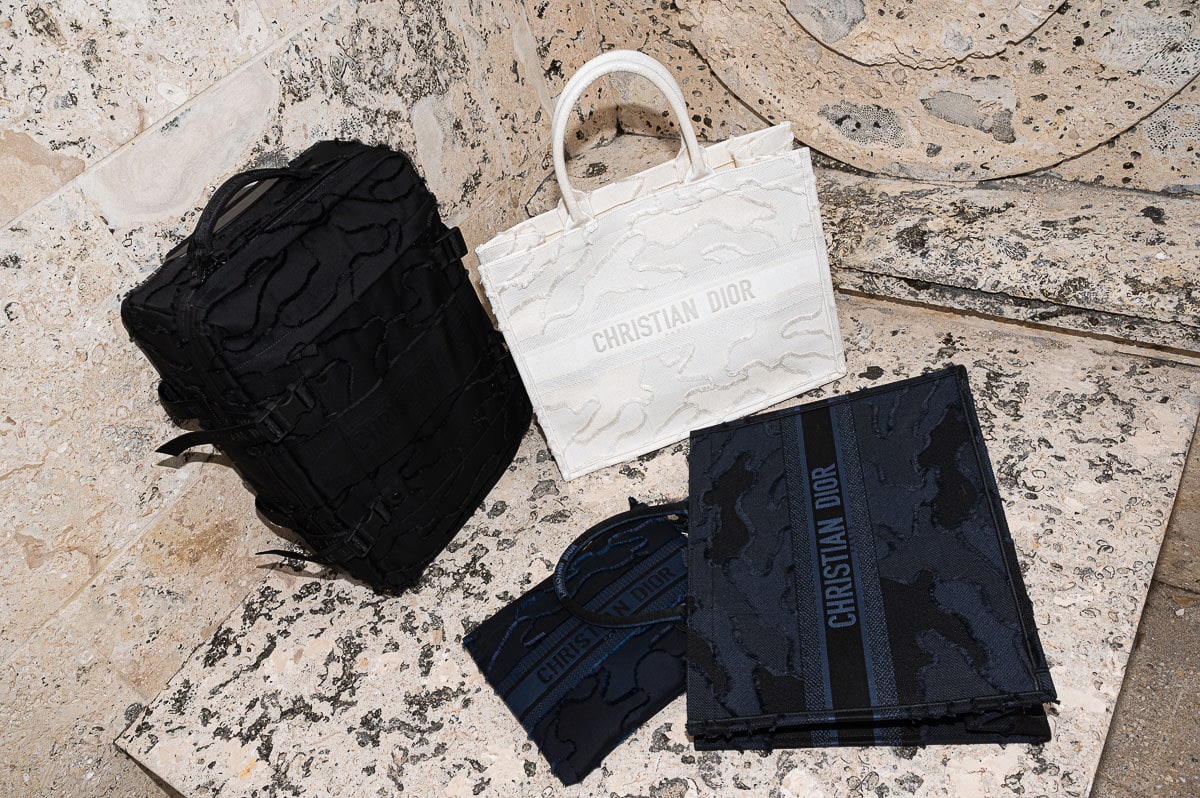 As for the larger carry-on bags? They are what you'd expect from a carry on (but make it Dior). These feature water repellent, hand-cut fringed technical canvas which should keep the bag in better condition if you choose to really use it as a carry on. When it comes to full sized luggage, many won't splurge on designer, but for a carry on, some do. You have more control of your bag and how you treat it until it goes in the overhead bin, and in this case the dark fabric won't show wear.
The Dior Book Tote in camouflage white is stunning as it's an off-white, creamy hue, but to be honest, if you ever spill things, have kids, or wear dark clothing that could transfer, you're probably safer with a darker option. The good news is that the blue version is just as beautiful, and there's a pouch you can purchase to place inside of your bag to provide some organization as well.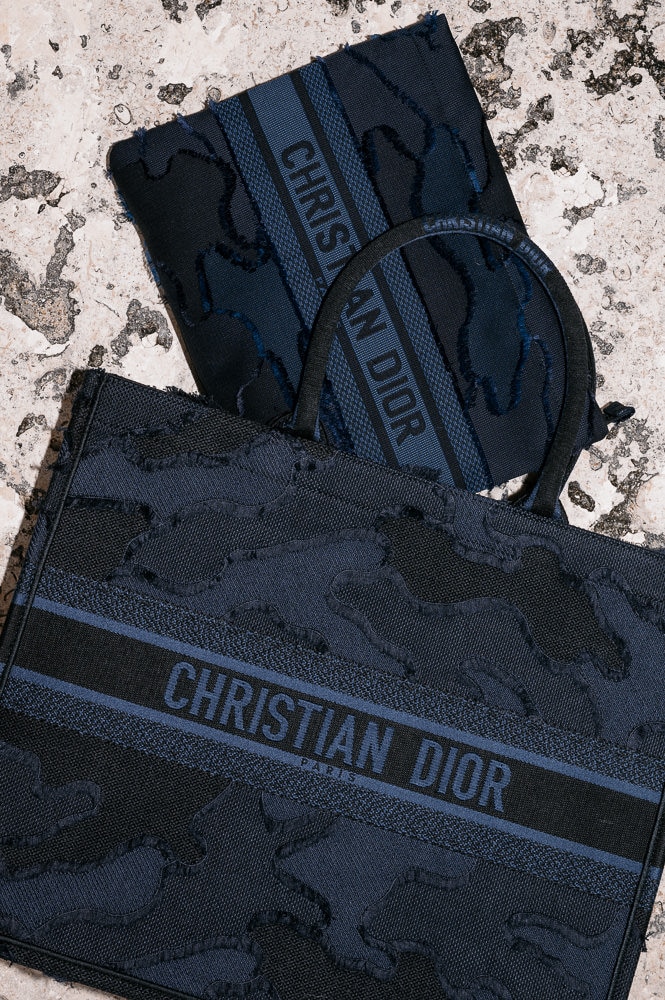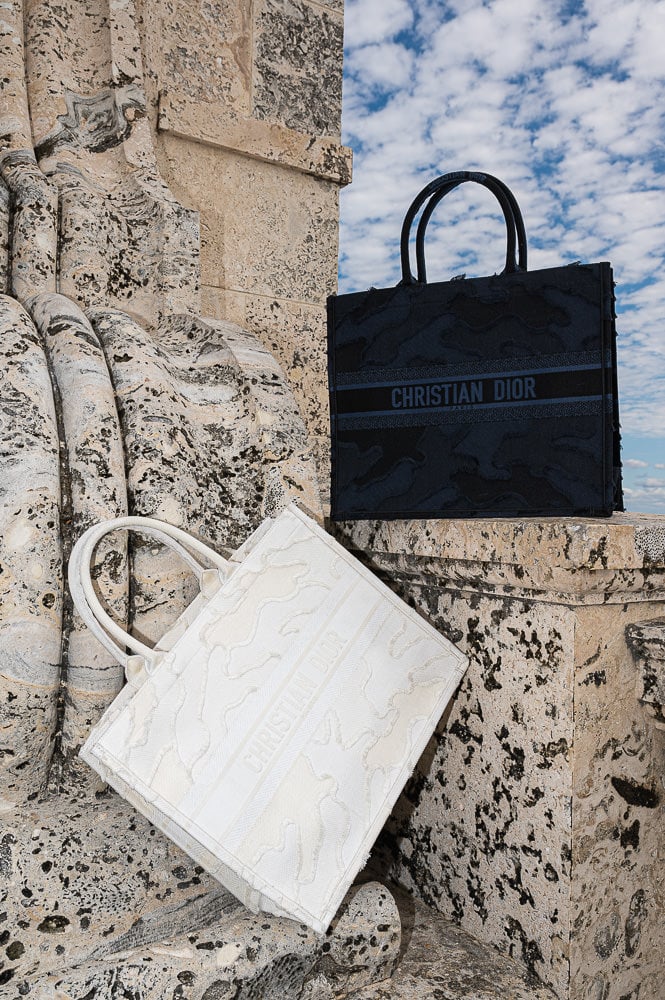 Travel is intended to spark curiosity and dreams, and a collection like DiorTravel does just that with an added fashion-forward touch. Another major plus, many of these items can be personalized with the ABCDior service, which will make them unique to you and make you feel that much more special on each adventure you take these items along on. Shop DiorTravel on Dior.com.