Dior continues its reign as one of the top luxury handbag and fashion houses, but unlike other brands that release countless new styles seasonally, the brand sticks to a select and strong group that makes up its core icons. We have seen great success with last year's launch of the Dior Bobby and the first week of this year, Dior unveiled its latest bag that has fashion lovers buzzing: the Dior Caro Bag.
The Dior Caro bag is a true testament to Dior's strongest house codes of impeccable craftsmanship and timelessness. The cannage print on the bags requires a staggering 18,000 stitches per bag and is emblematic of other Dior classics like the Lady Dior.
Each bag is crafted in the House's atelier in Italy with all of the attention to detail every Dior bag we've come to adore receives. The shape is quite simple as it's an East/West shoulder bag. The leather versions are cut from calf leather and then the quilting stage begins, which will create the subtle yet recognizable geometric cannage weave. The gold CD signature hardware sits on the front flap of the bag and the chain strap is made up of many CD logos as well to create a unique shoulder strap. Fun fact: the CD hardware is actually a metal twist clasp which draws inspiration from the seal of a Christian Dior perfume bottle.
There are two sizes, small and large, with the large being quite spacious and oversized to fit daily essentials and more. I tested the bag myself and was able to fit a couple diapers and a small (sealed!) package of wipes, so if you have young kids but don't need the newborn and baby stage essentials, the large size will work. This season in addition to rich leather in classic hues, there are variations with shearling, raw denim and tie dye which were a part of the 2021 Cruise Show.
As with many other Dior bags, you can remove the adjustable chain shoulder strap and switch it for a different strap, which will transform the bag from a more refined look to have a casual twist which I personally love. On the back of the bag you'll find an open pocket with the '30 Montaigne' signature, which has been used on other Dior bags (including the Bobby). The interior also includes zip and patch pockets and you can carry the bag by hand, over the shoulder, or crossbody which allows for different uses and looks. Overall large dimensions of the large Caro bag are 28 x 17 x 9 cm while the small is 20 x 12 x 7 cm.
2 / 9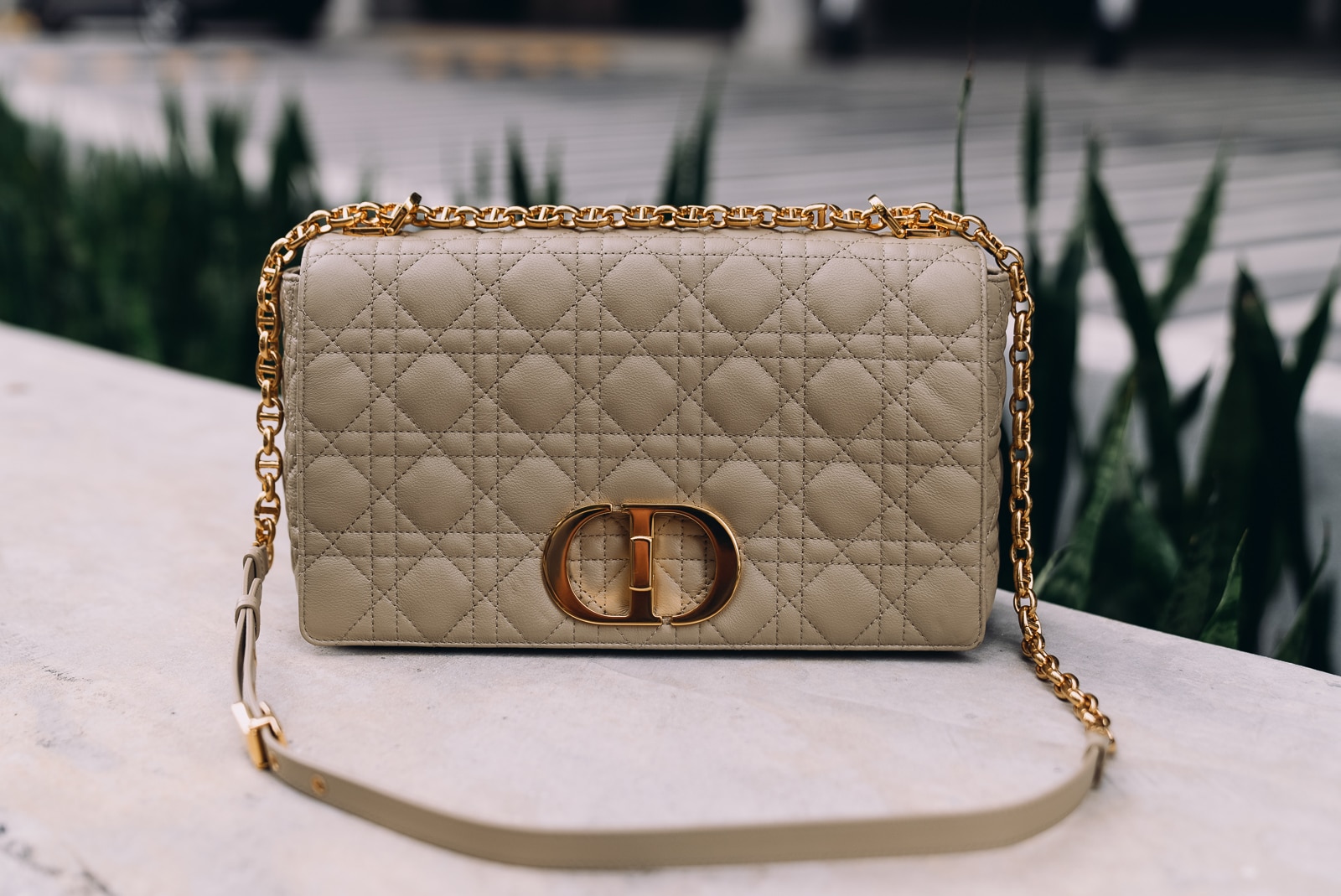 5 / 9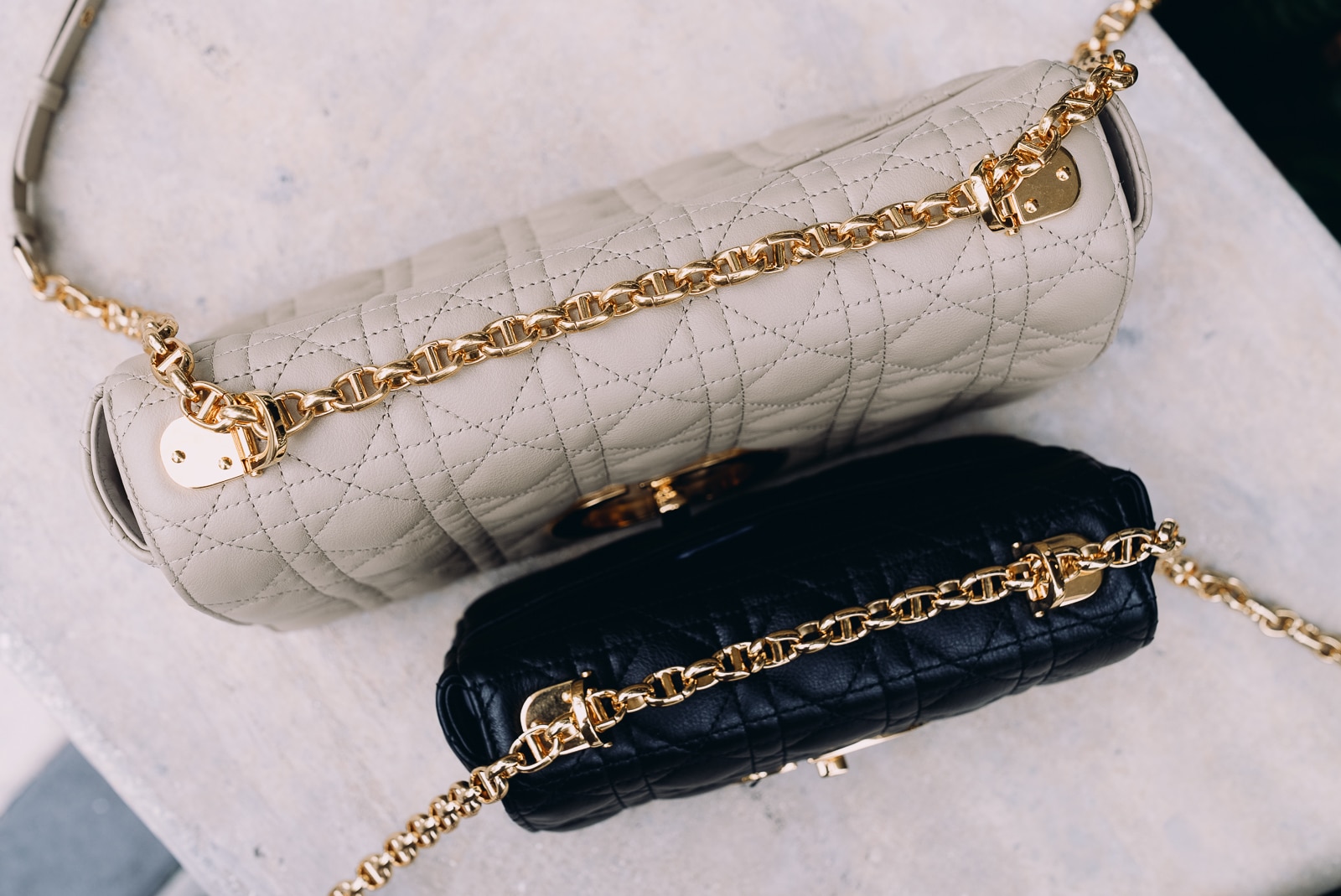 6 / 9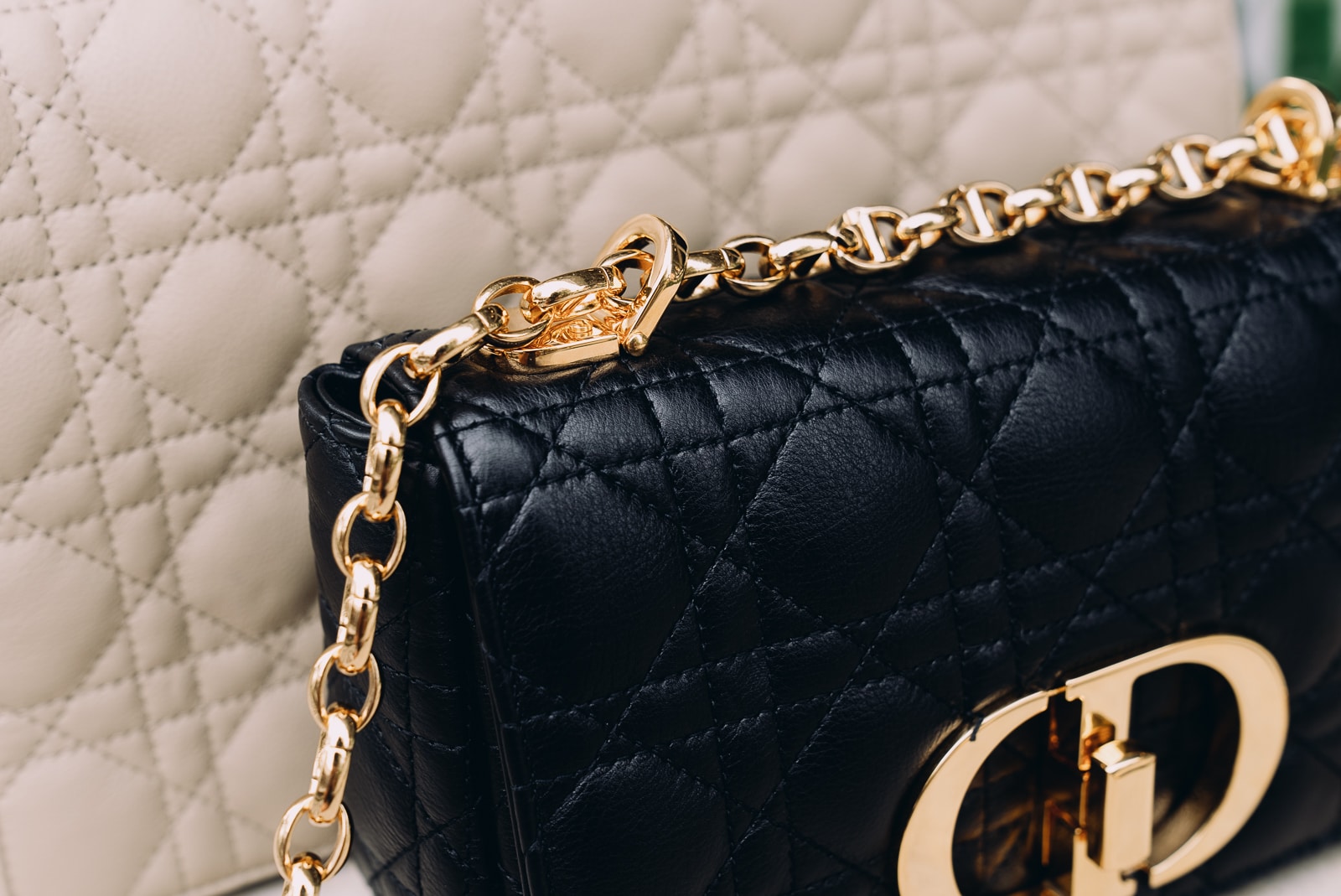 7 / 9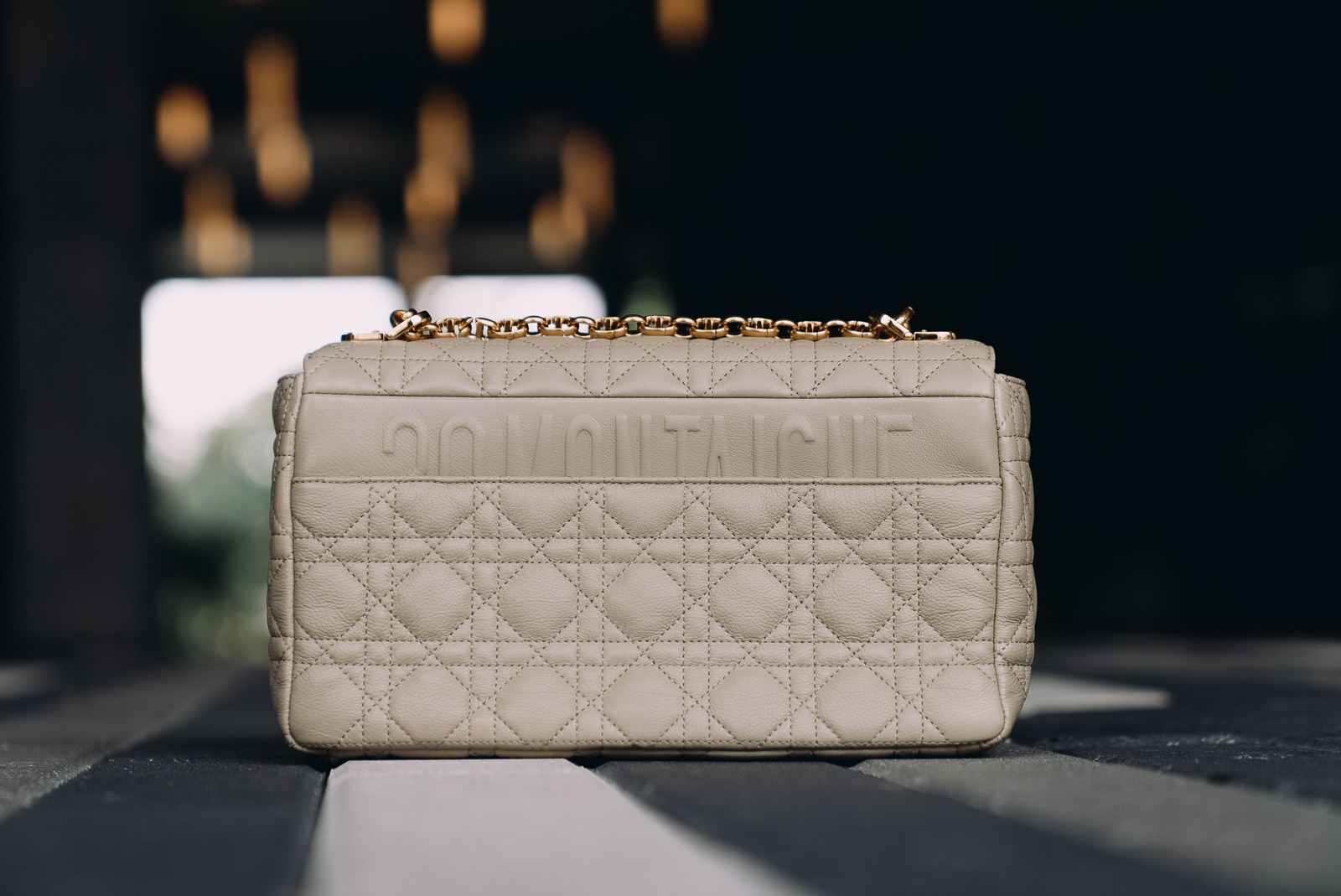 8 / 9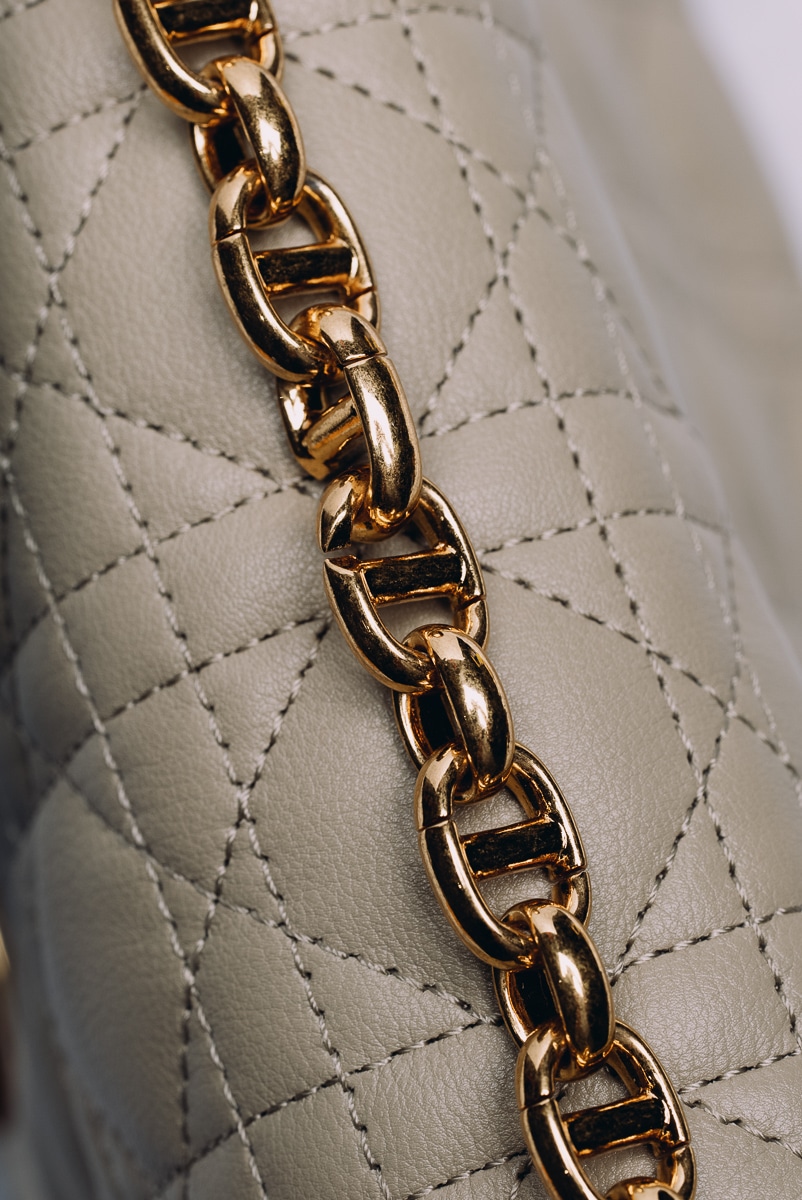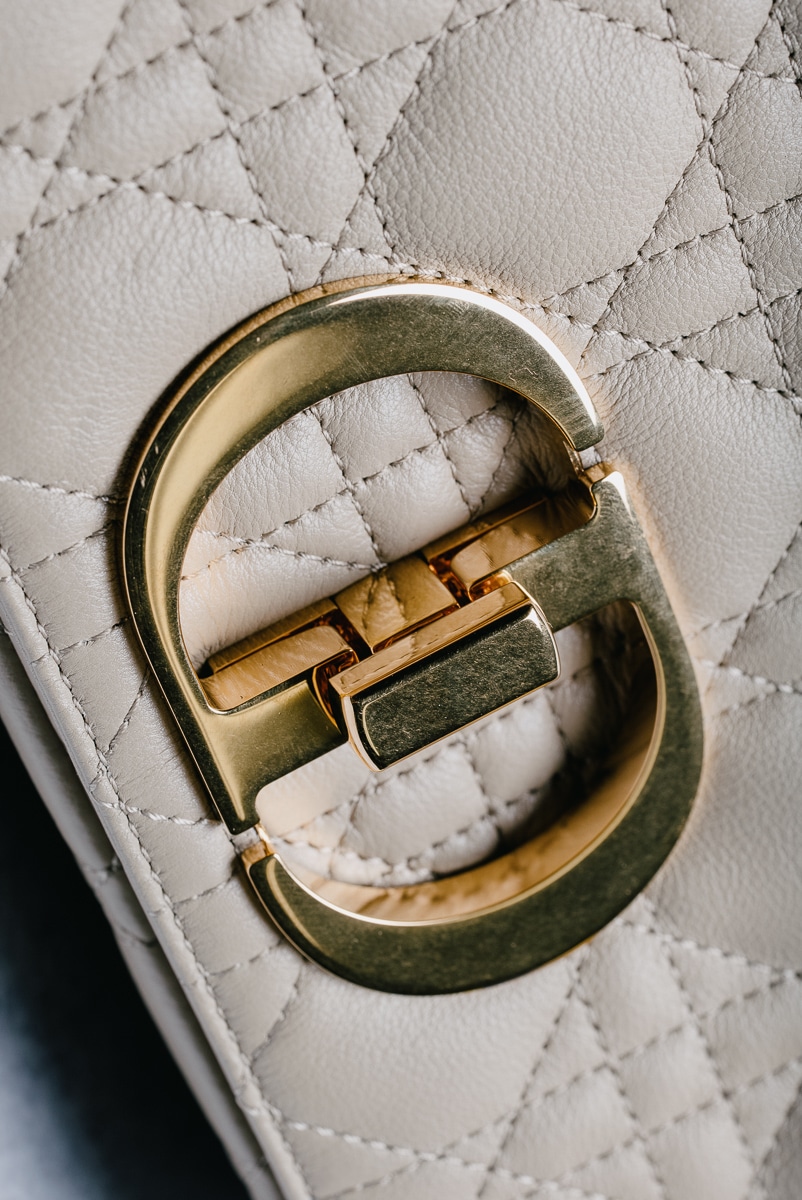 9 / 9