I've always loved Dior bags, and I appreciate a brand that keeps its handbag lineup well-edited and tight instead of trying to reinvent the wheel every season. Dior is one of those brands that strays from mass production and keeps the designs clean and sleek, offering a couple new styles each season without going overboard. One of the newest bags under creative director Maria Grazia Chiuri is the Dior Addict Bag, and we had the chance to see it up close.
The Dior Addic has every touch of Dior that I've come to know and love, with a modern twist. The Cannage quilted lambskin is iconic for the brand, and I love the version with the small stud details. There are a few different sizes, but we had took the small version for a spin, and I loved how this bag looked as a petite crossbody. Every aspect of Dior that I love felt like it was included, but it also didn't feel old-fashioned; rather, the bag feels young and edgy. The clasp is different for the brand, but I love the logo being included with this design.
There's a version with the coolest shoulder strap, and that's the bag that caught my attention off the bat—the Bohemian-inspired strap features red canvas adorned with aged, silver-toned medallions and black lambskin details. It's the version I want: the classic black lambskin with the updated strap. It feels like this is the type of bag that is bringing Dior to the forefront of every celeb's and handbag lover's wish list, and I'm so happy to see it happening. The small size is too small for my frame, but there are larger sizes, which is definitely what I would opt for if I were to buy this bag.
Speaking of which, if you loved the Dior So Real sunglasses, Dior just released the Dior So Real Pop Sunglasses, which offer colorful lenses. I am not cool enough to pull them off, but I love the colors! Buy via Neiman Marcus for $450.
1 / 7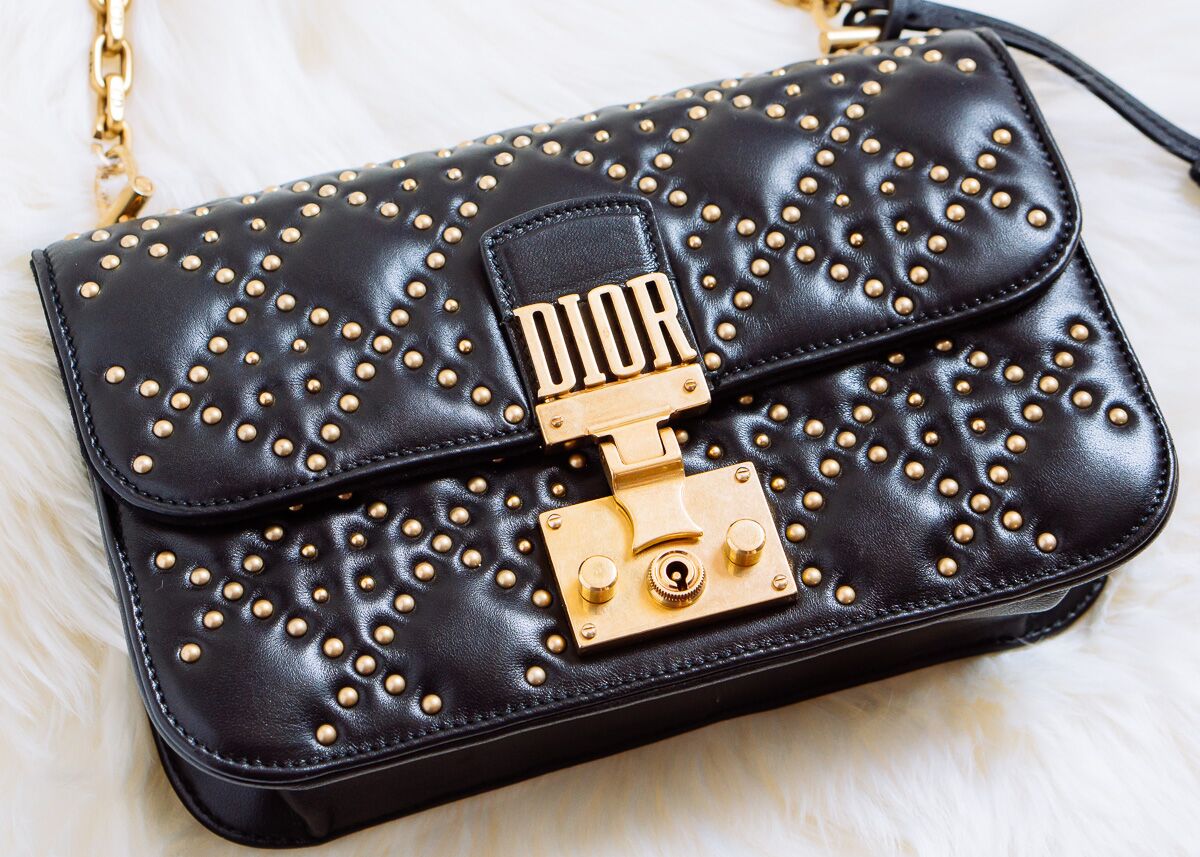 2 / 7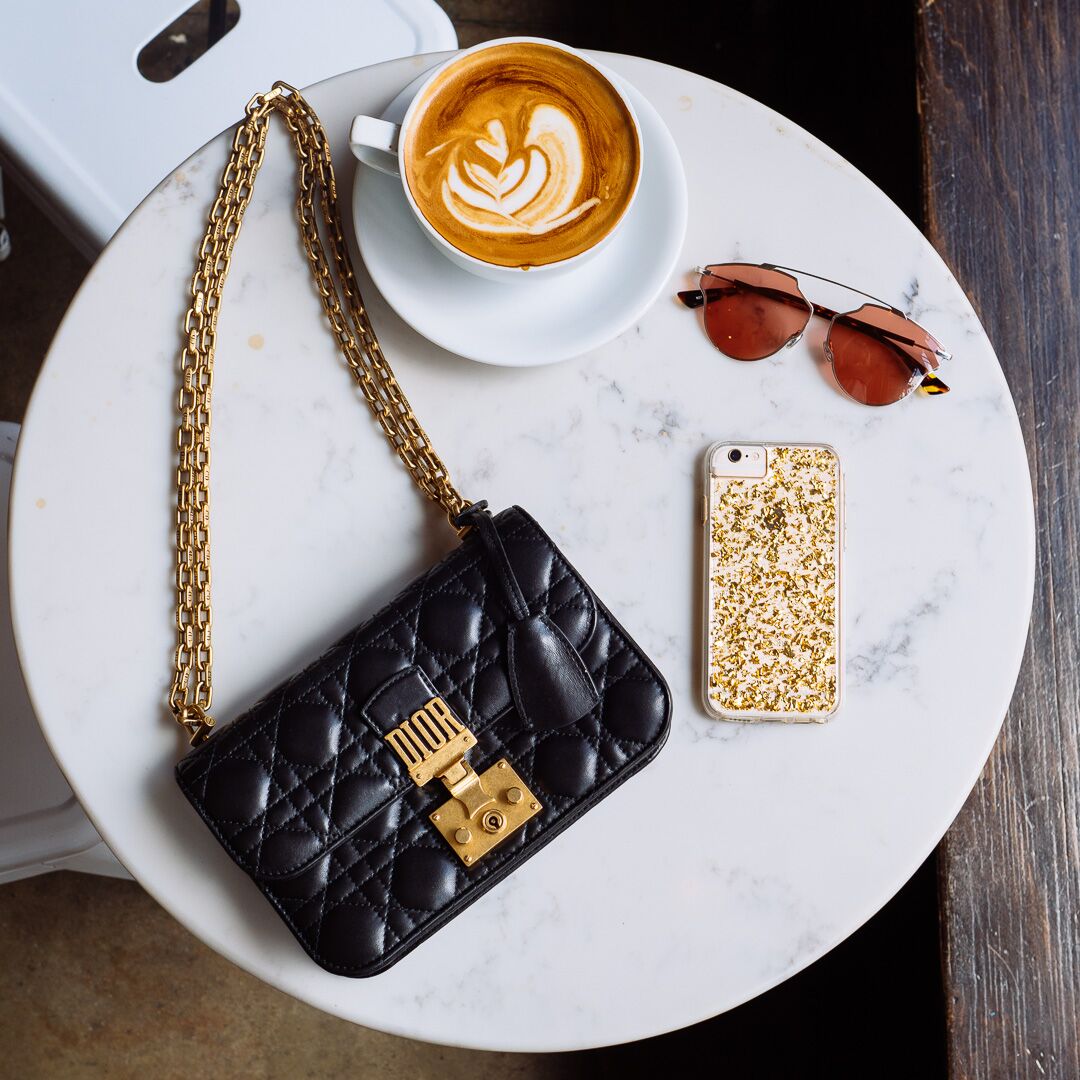 3 / 7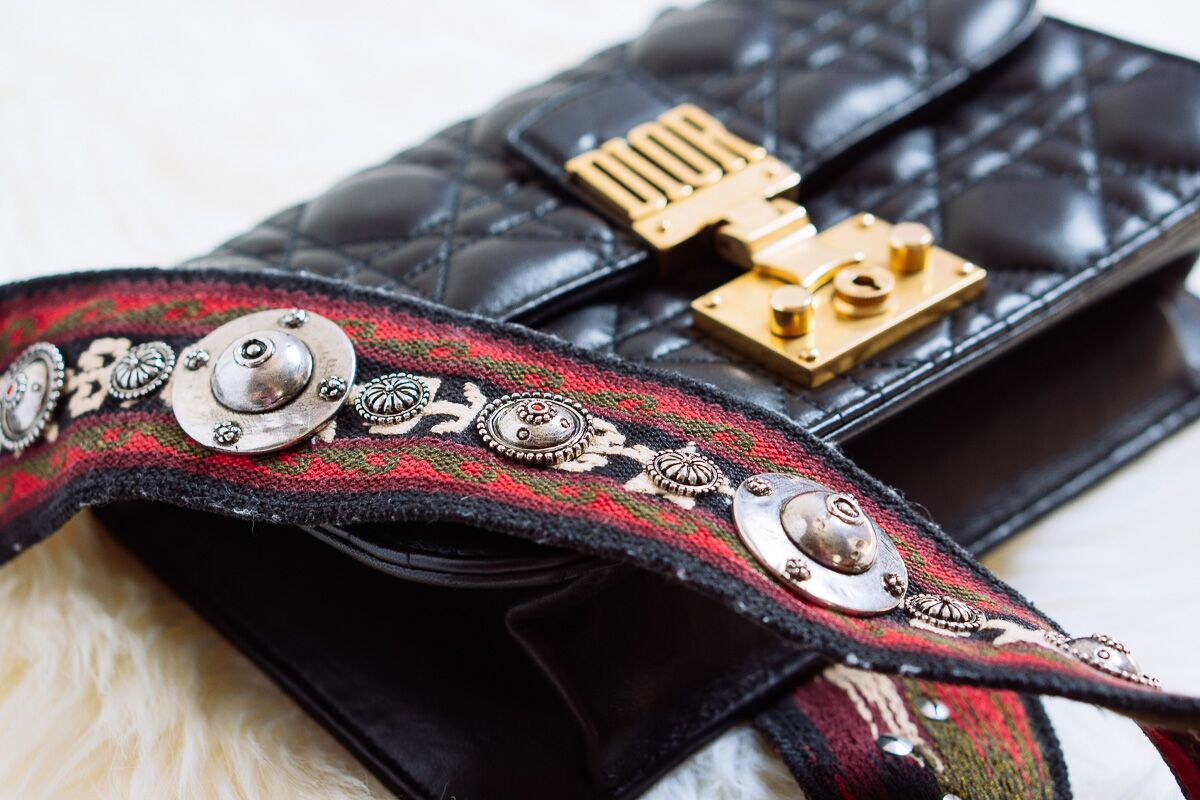 4 / 7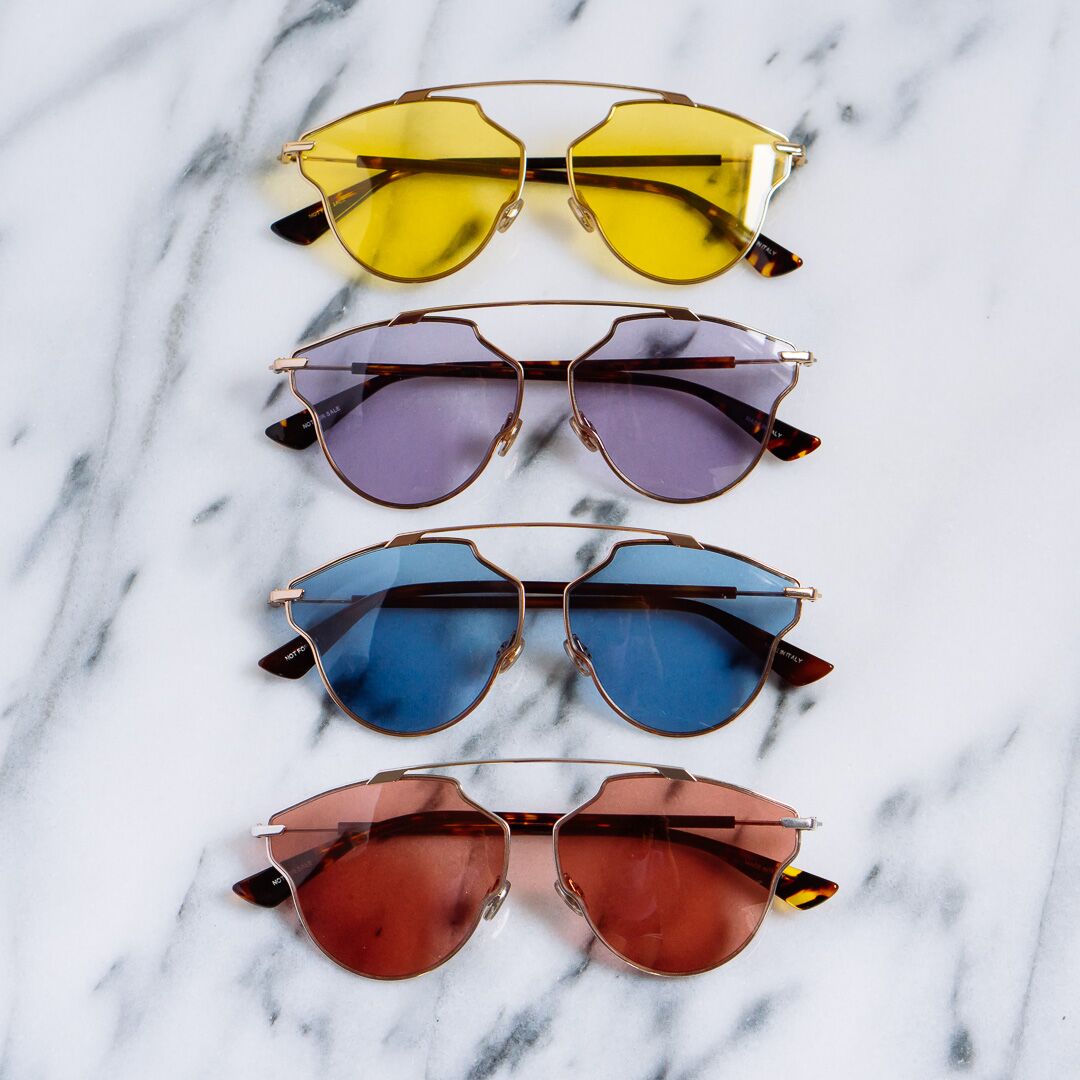 5 / 7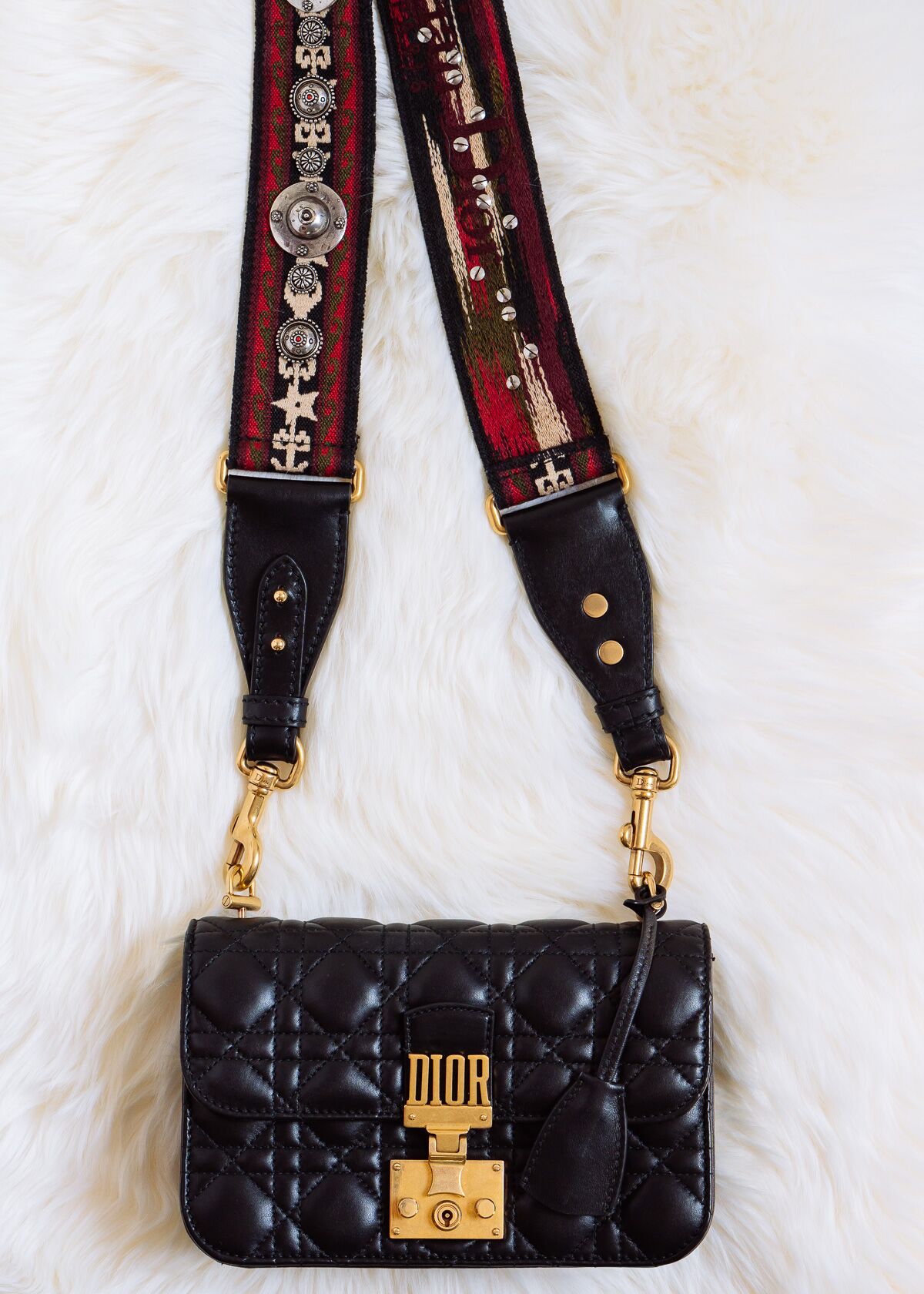 6 / 7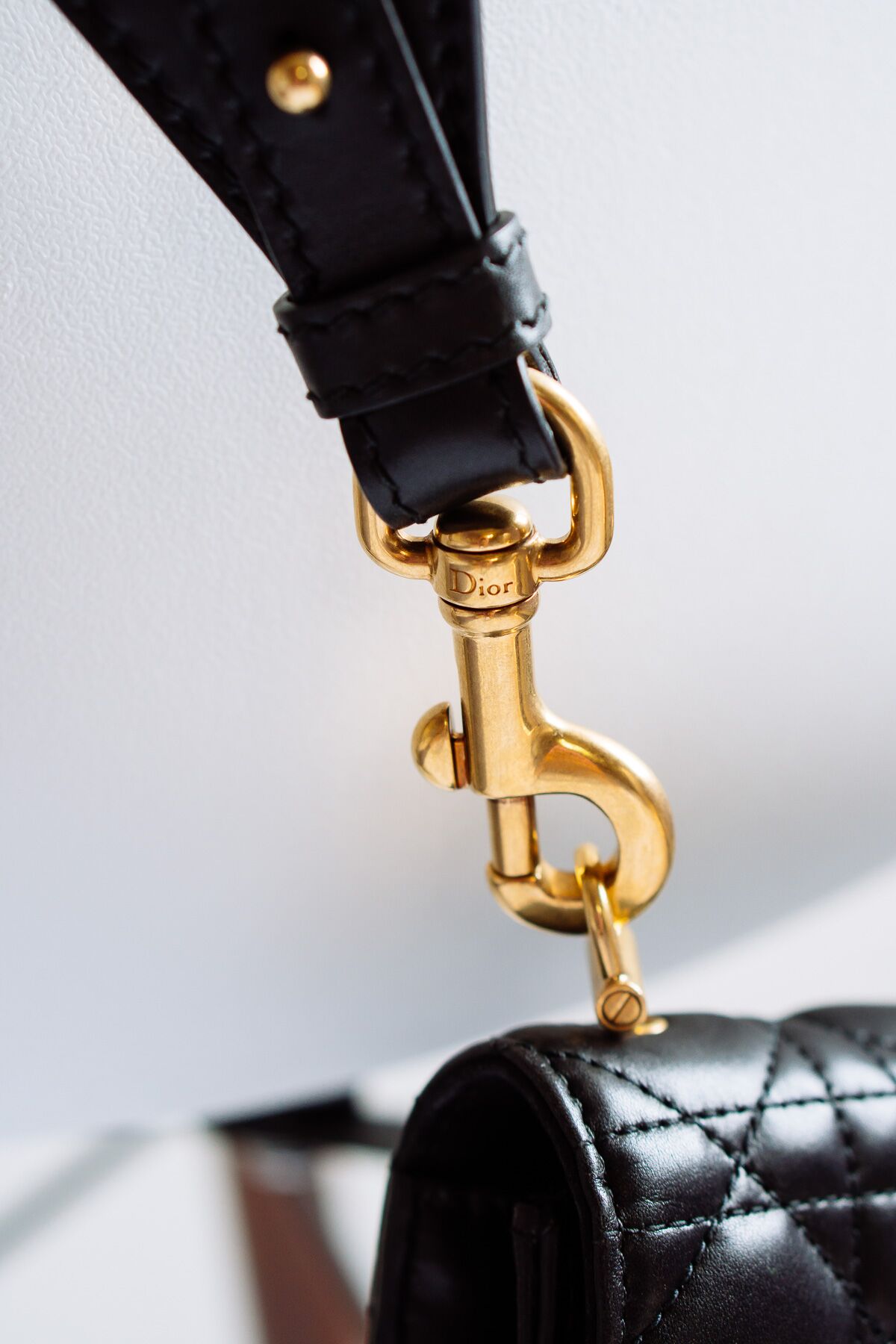 7 / 7