Dior's Maria Grazia Chiuri is good at many things, but one of the creative director's most admirable traits is the ability to put feeling behind fashion. In the days prior to her fall 2020 runway show, Dior teased the show on social media, making it clear that feminism has continued to inspire Chiuri's designs. The show itself, featured an array of bold manifestos translated into illuminated artwork by collective feminist artist Claire Fontaine.
As for the collection, Chiuri found inspiration from Mr. Dior himself, pulling ideas from Christian Dior's The Little Dictionary of Fashion. He was fond of checks, stating that "they can be fancy and simple; elegant and easy; young and always right." And while fashion often pulls inspiration from its archives, the perfect collection adds elements of innovation, and that's what Chiuri has done for Fall 2020.
As for the bags, new spins are put on old favorites, like the beloved Dior Book Tote, which is reimagined in 3D velvet embroidery and additionally appeared throughout the collection in the brand's classic oblique embroidered canvas. Other key silhouettes in seasonal variations were seen as well, like the reissued Dior Saddle Bag and the iconic Lady Dior. Understandably, the collection overall was more geometric and less playful, than we saw for spring. View the bags as seen backstage at the brand's fall 2020 runway show.
[Images courtesy of Dior]
1 / 12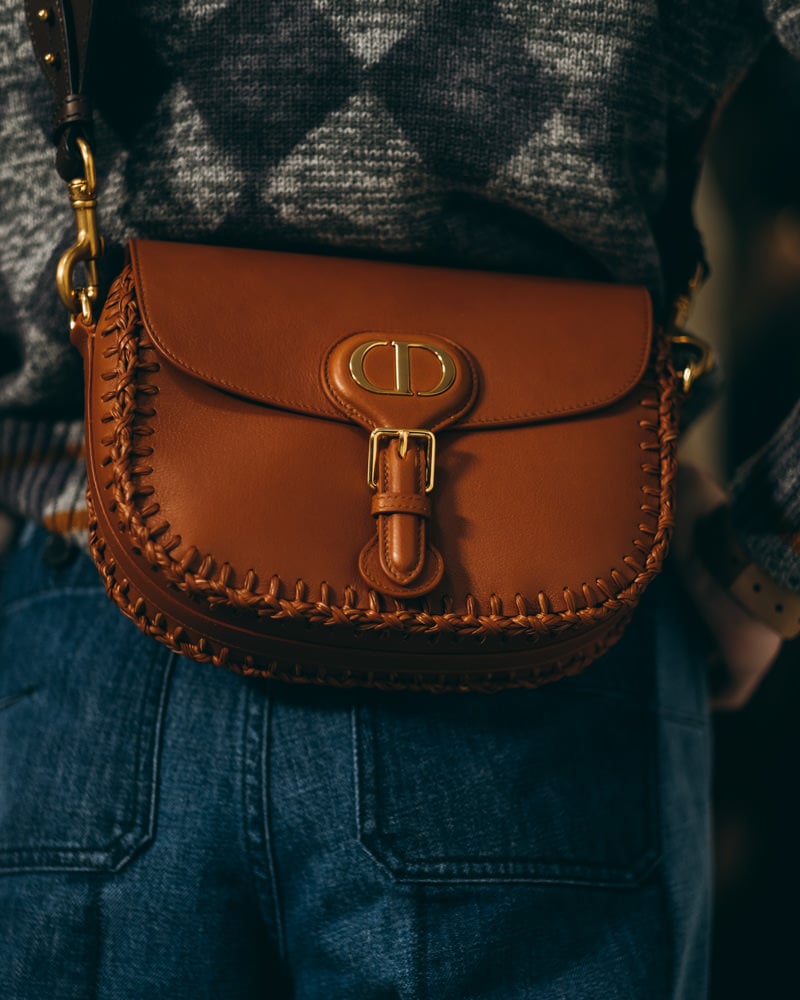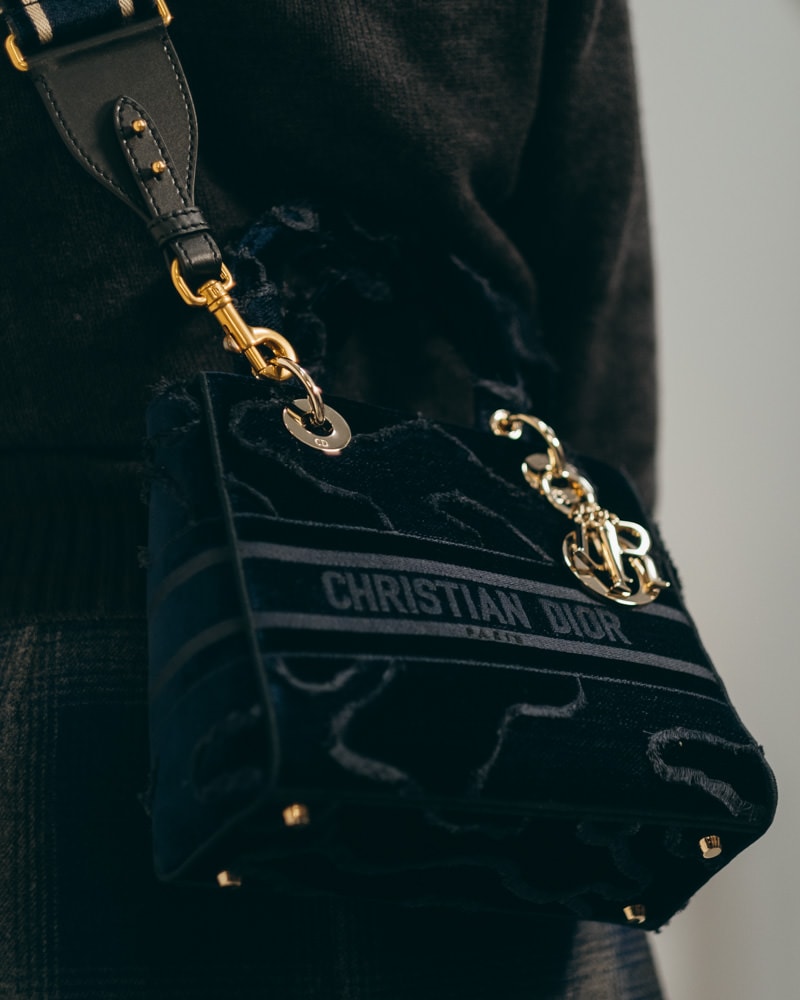 2 / 12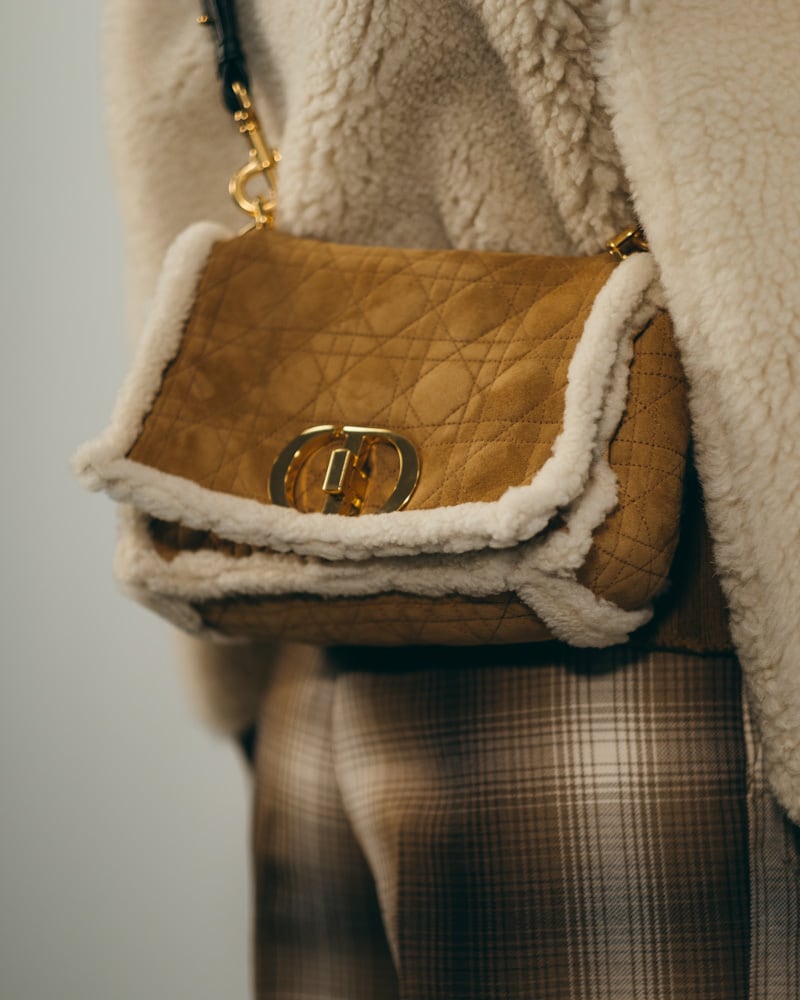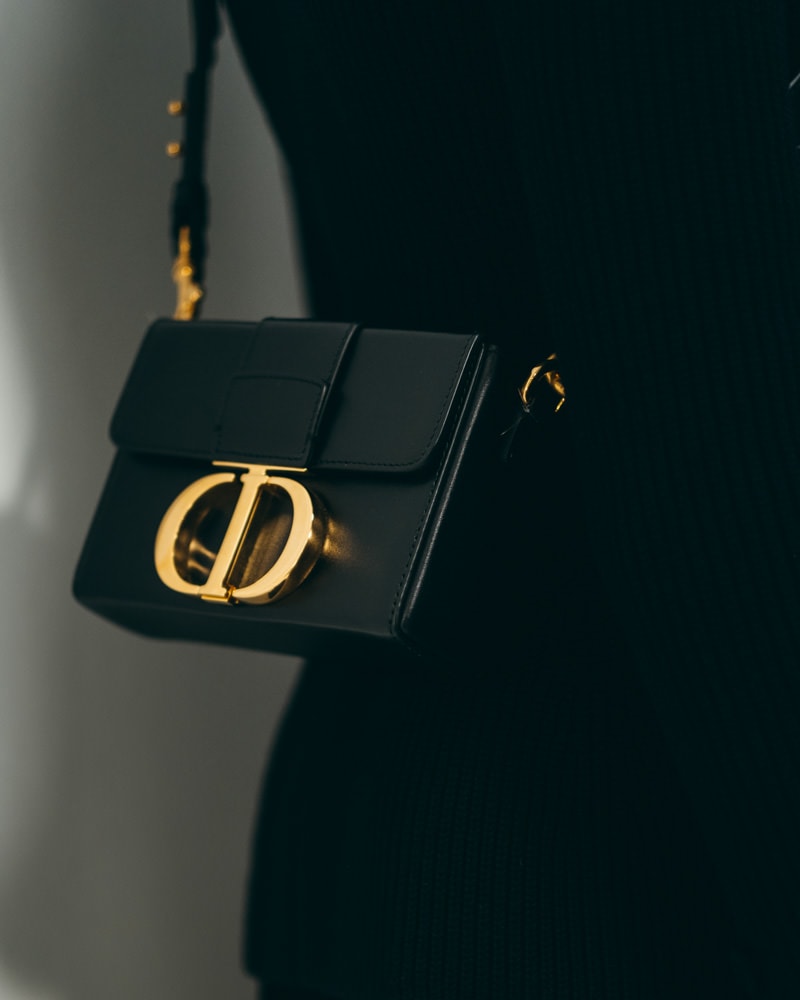 3 / 12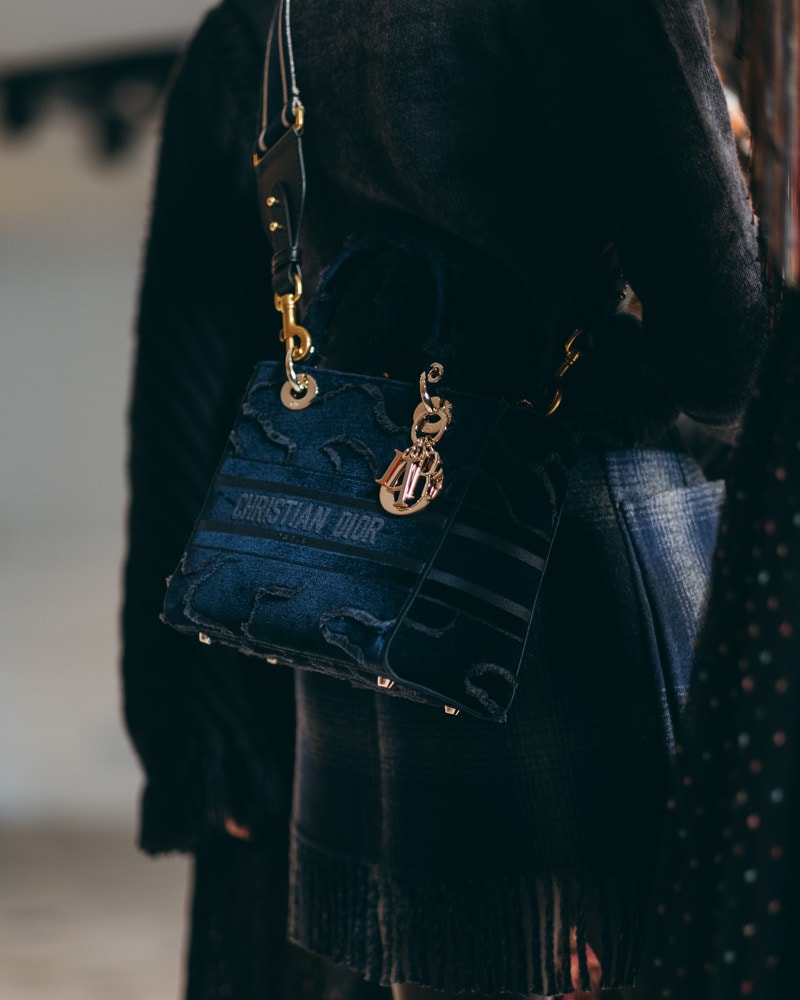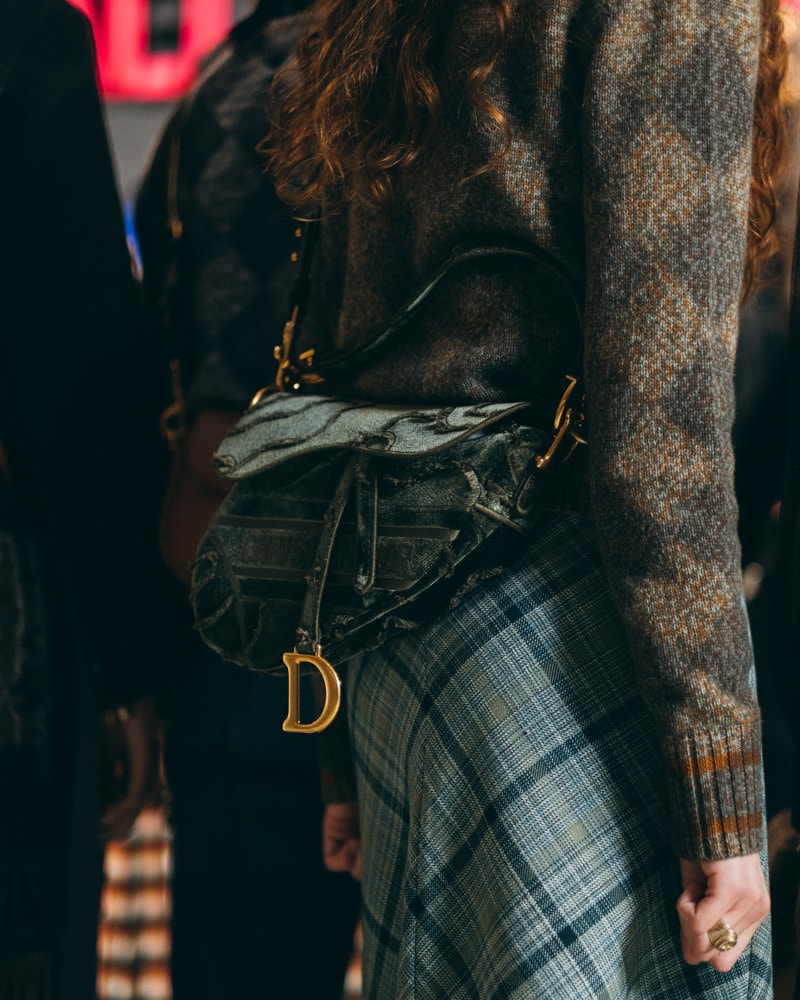 4 / 12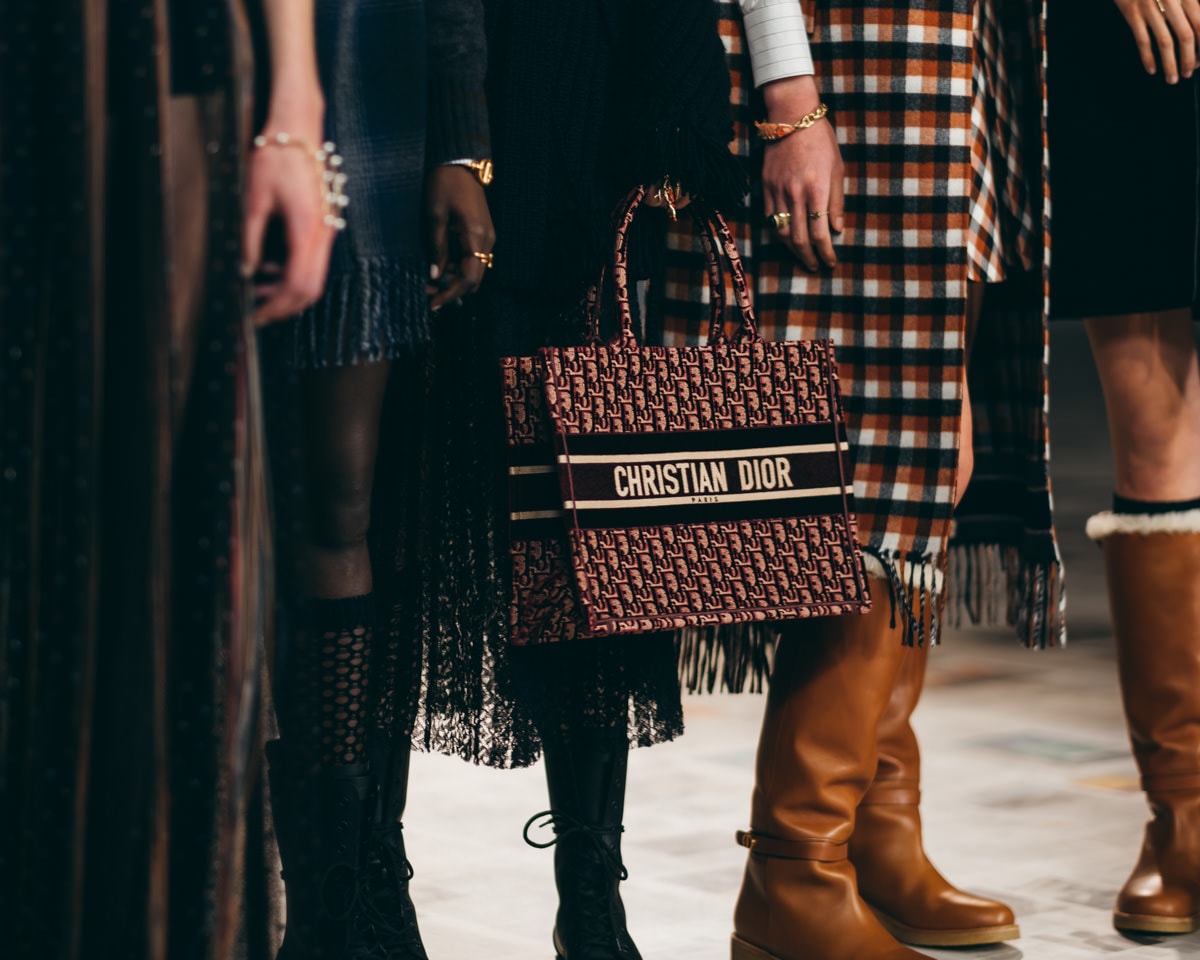 5 / 12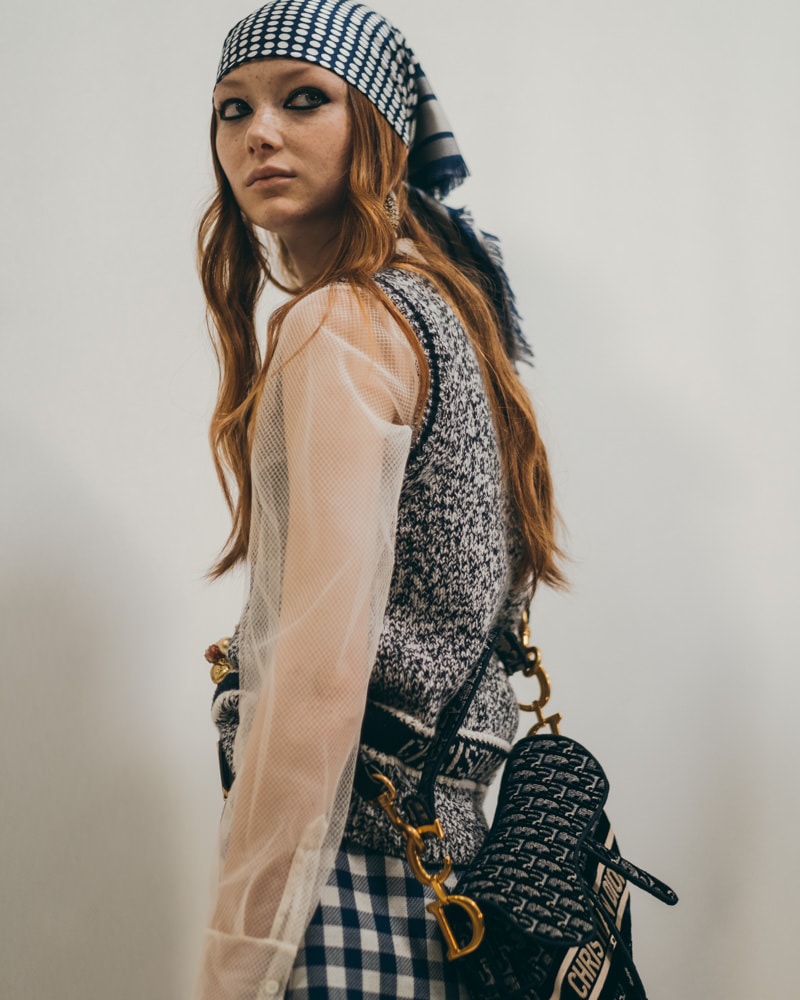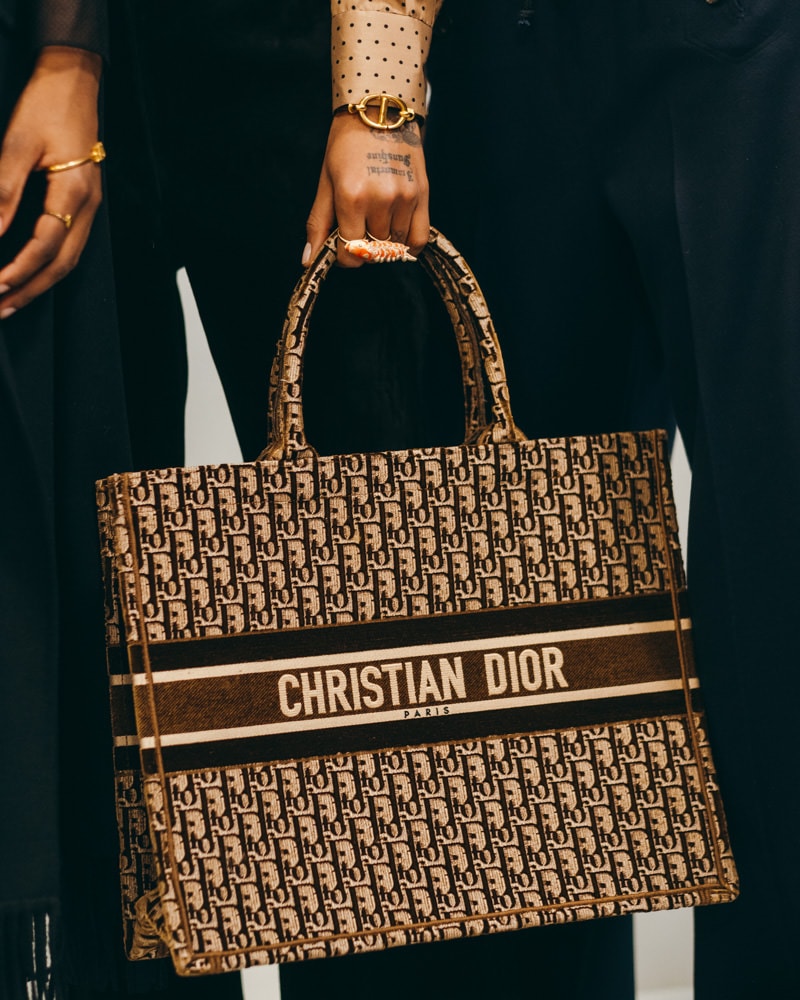 6 / 12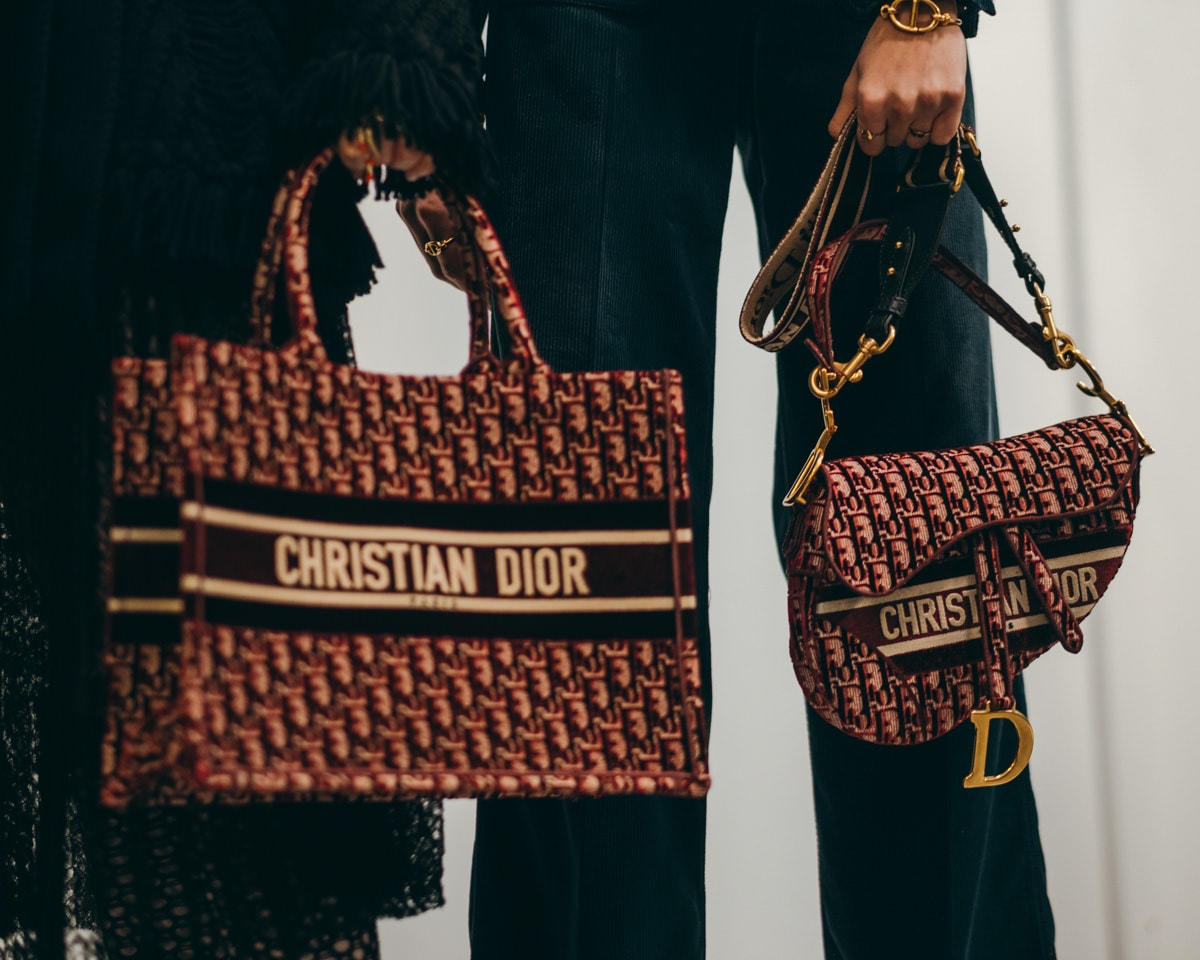 7 / 12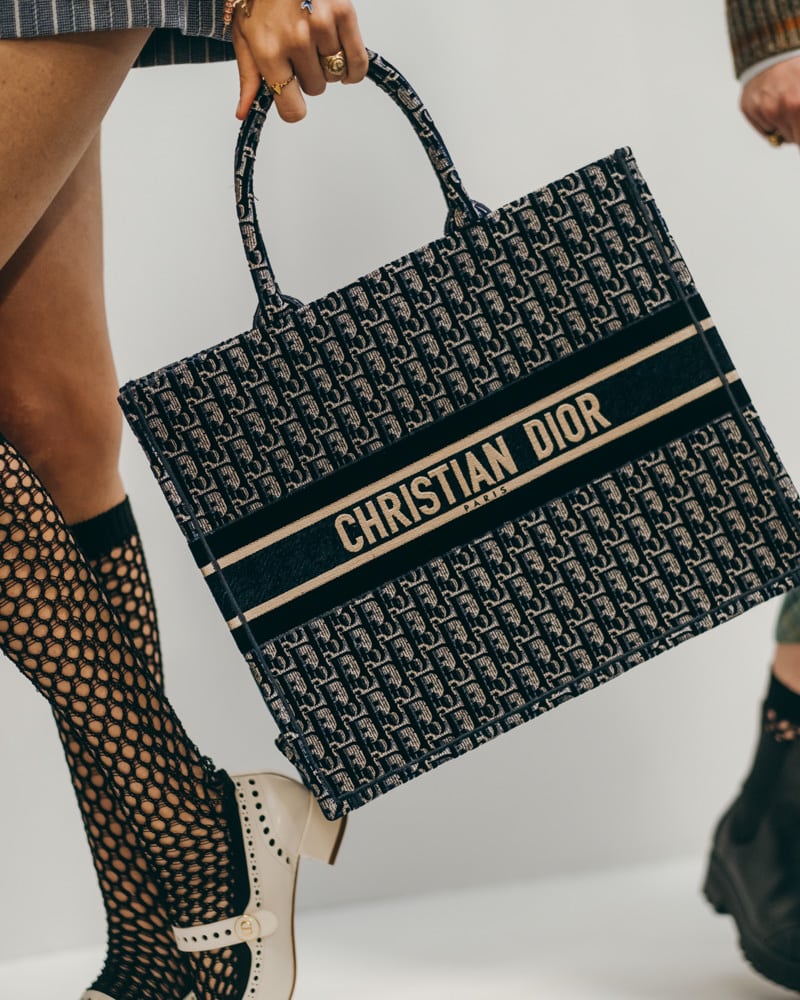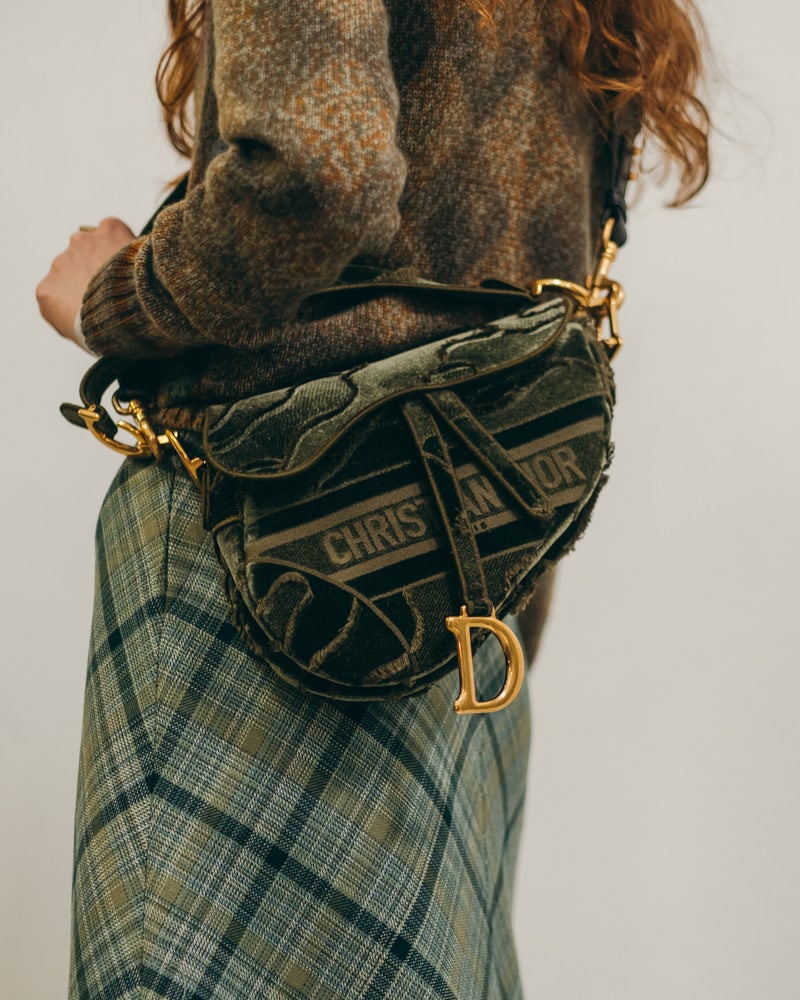 8 / 12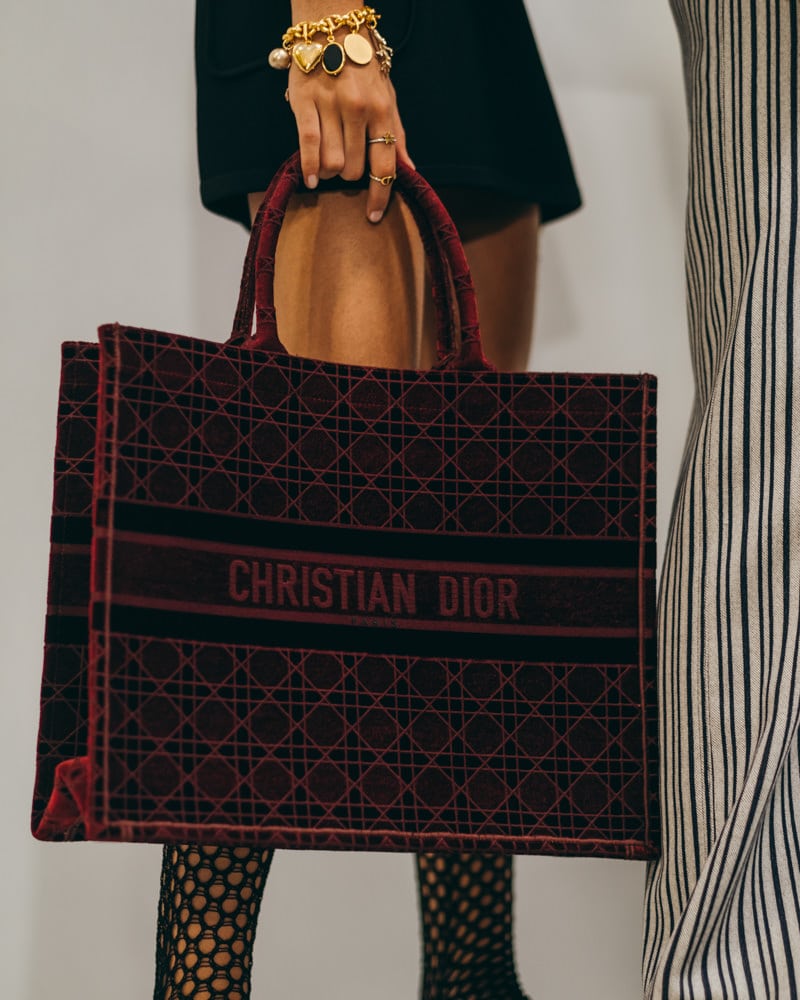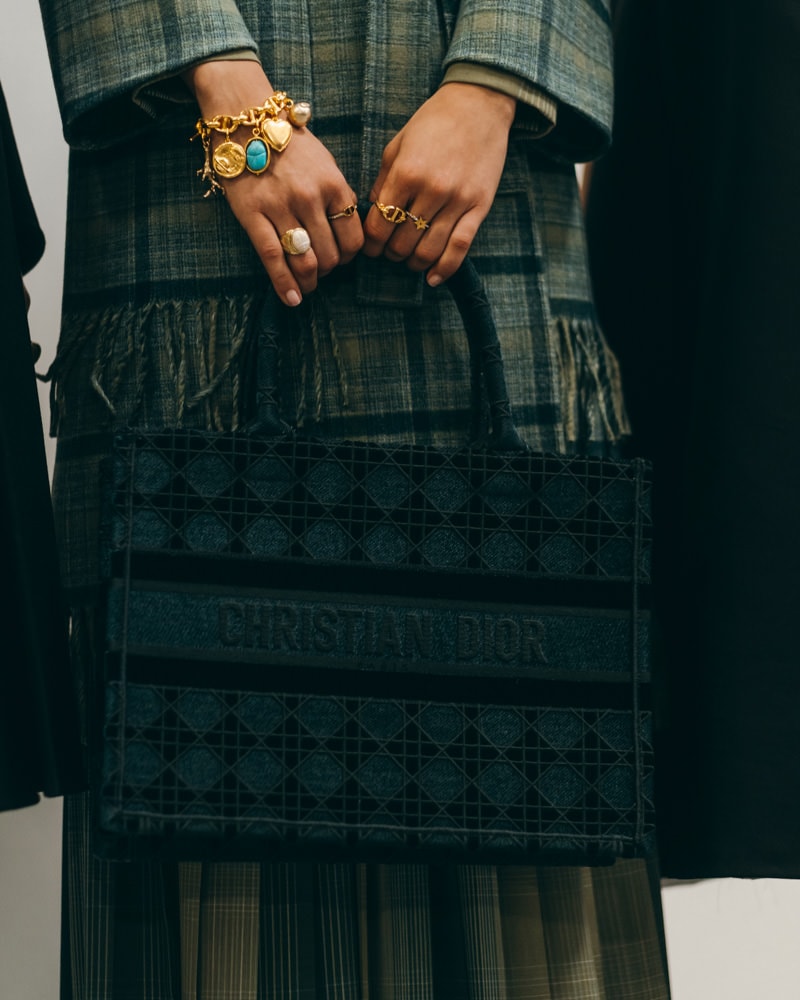 9 / 12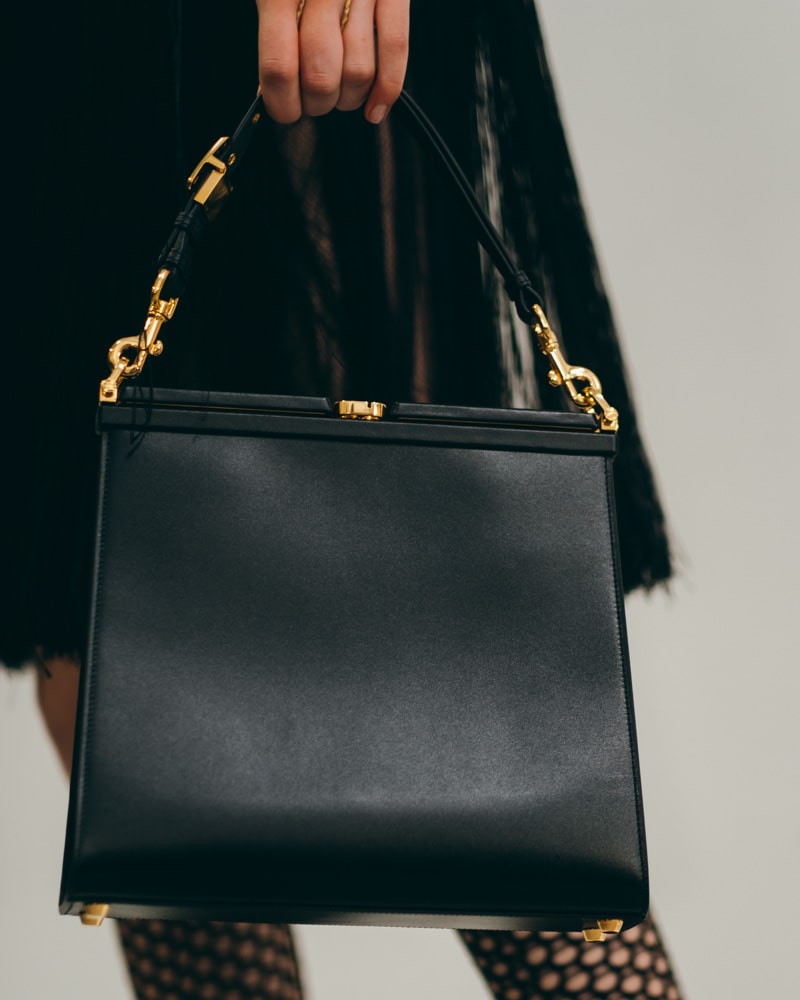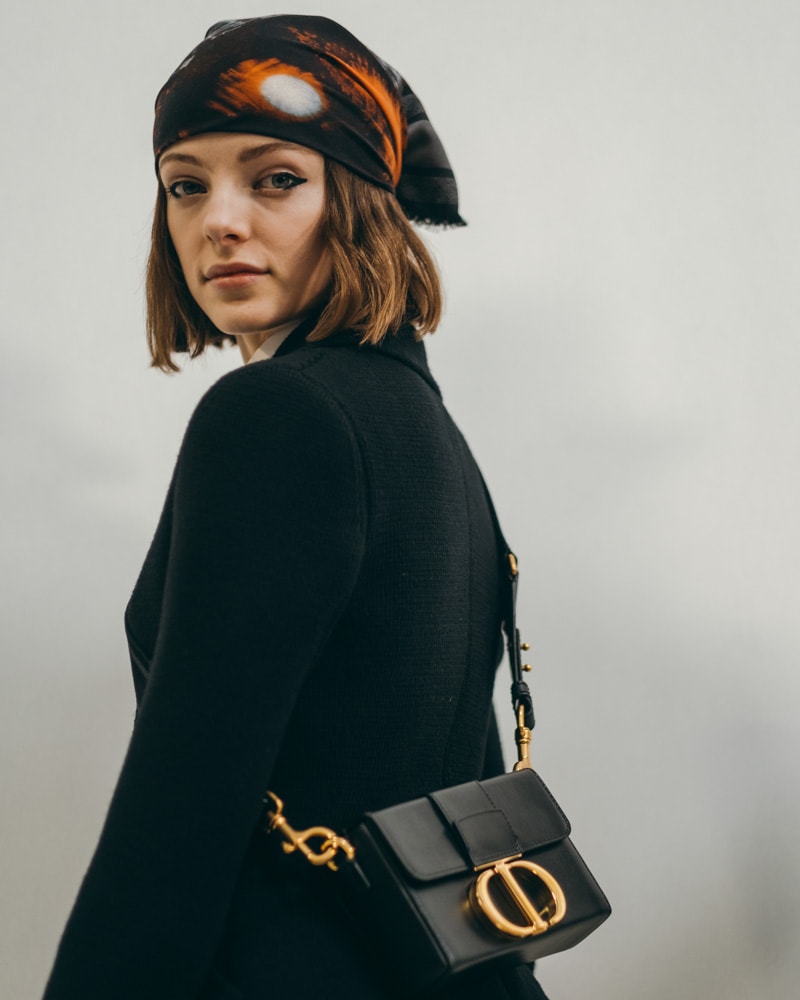 10 / 12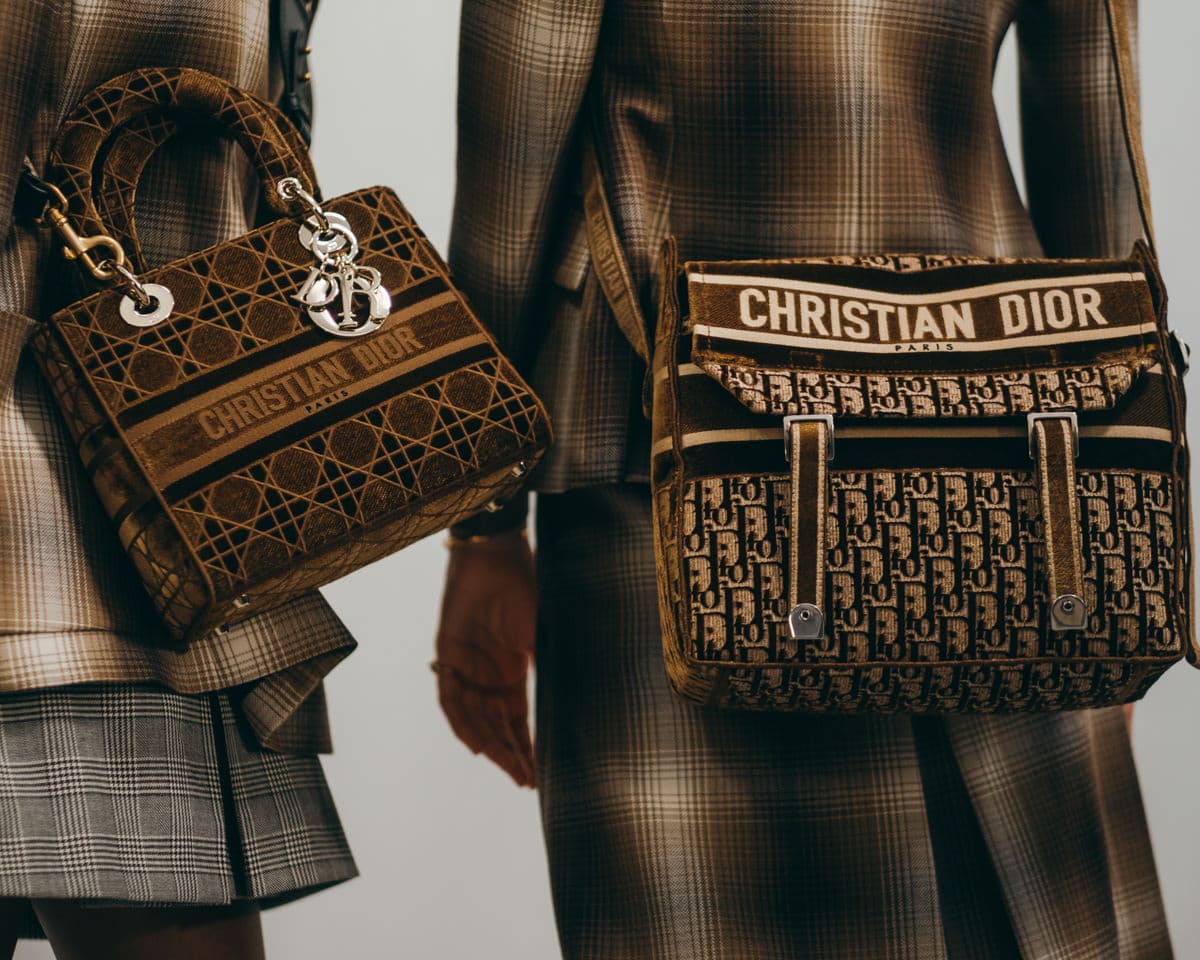 11 / 12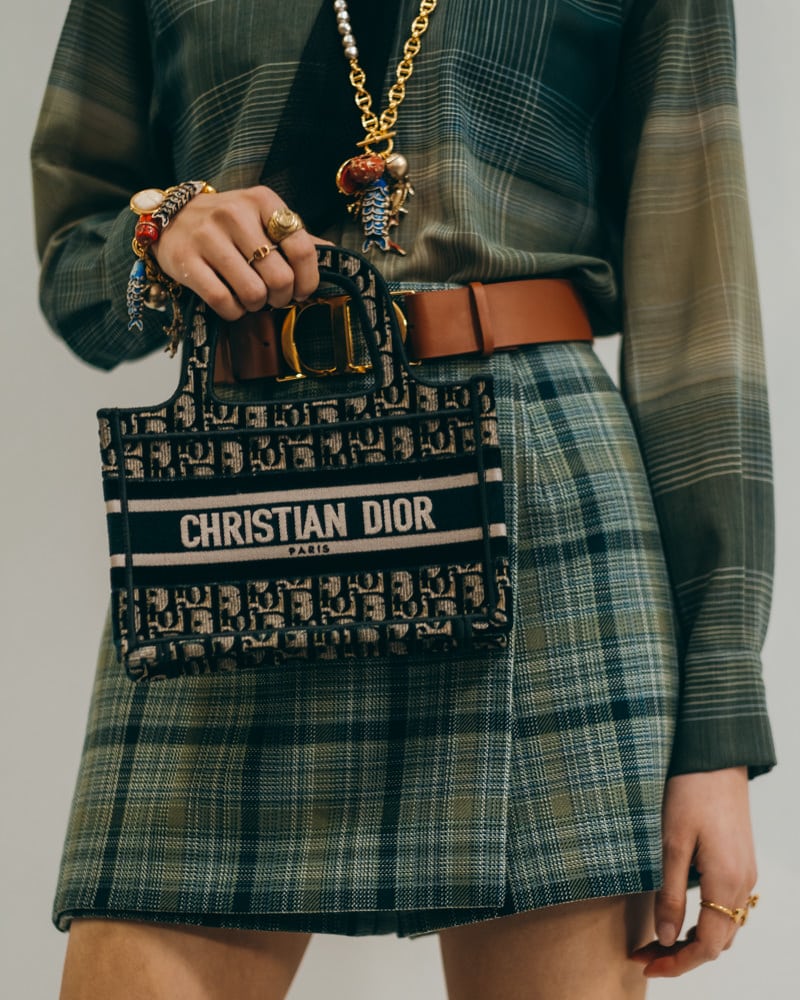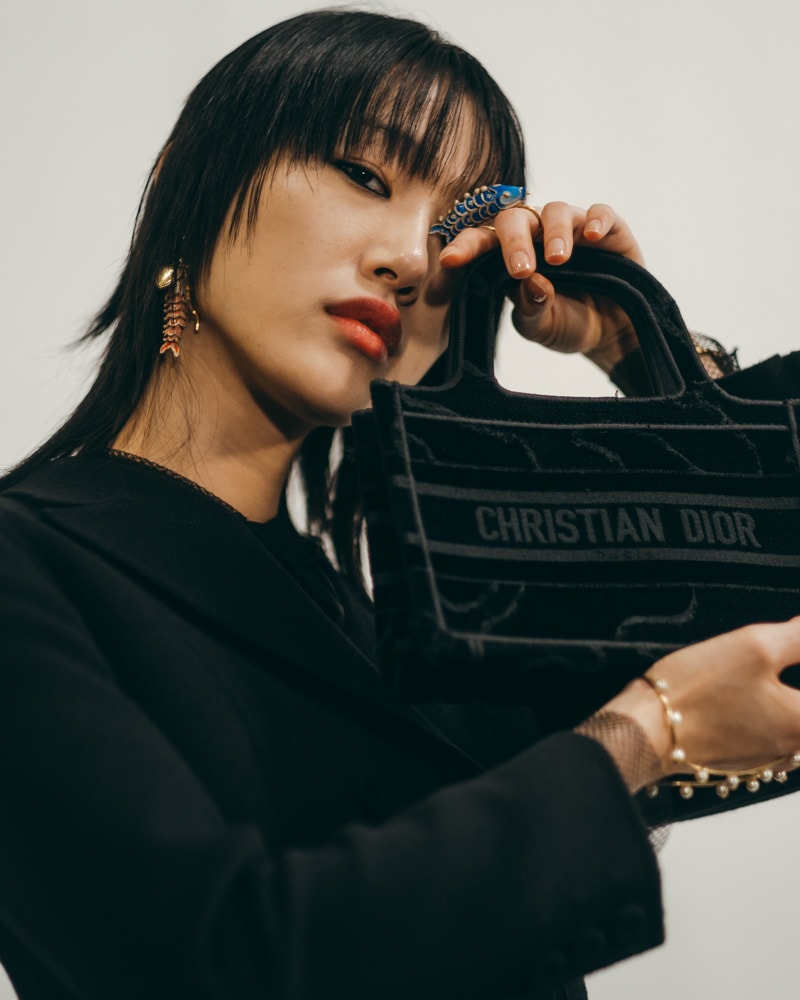 12 / 12