There is nothing better than perusing the new handbag arrivals section on my favorite websites, in fact, my Sunday morning routine involves sipping an iced coffee and scanning the latest additions on my go-to sites. I am a passionate shopper (anyone else?), and I usually fall hard and fast for a bag at first sight. Bags don't tend to grow on me over time, I'm decisive from the onset of laying eyes on a new bag. Most recently, I fell head over heels for Coach's new Originals Turnlock Saddle Crossbody. Delightfully minimalistic, sleek, and chic, this bag won me over.
Coach was one of my first forays into the designer handbag world and I still have vivid memories of my mom wearing her tried and true Coach Willis bag all through the 90s. Coach bags were all the rage when I was in high school…remember the huge C monogram craze? Yeah, me too. For the last decade or so, Coach was a brand of the past for me and not a brand I consistently shopped. Don't get me wrong, I have a handful of Coach bags in my closet, but they weren't a go-to brand for me.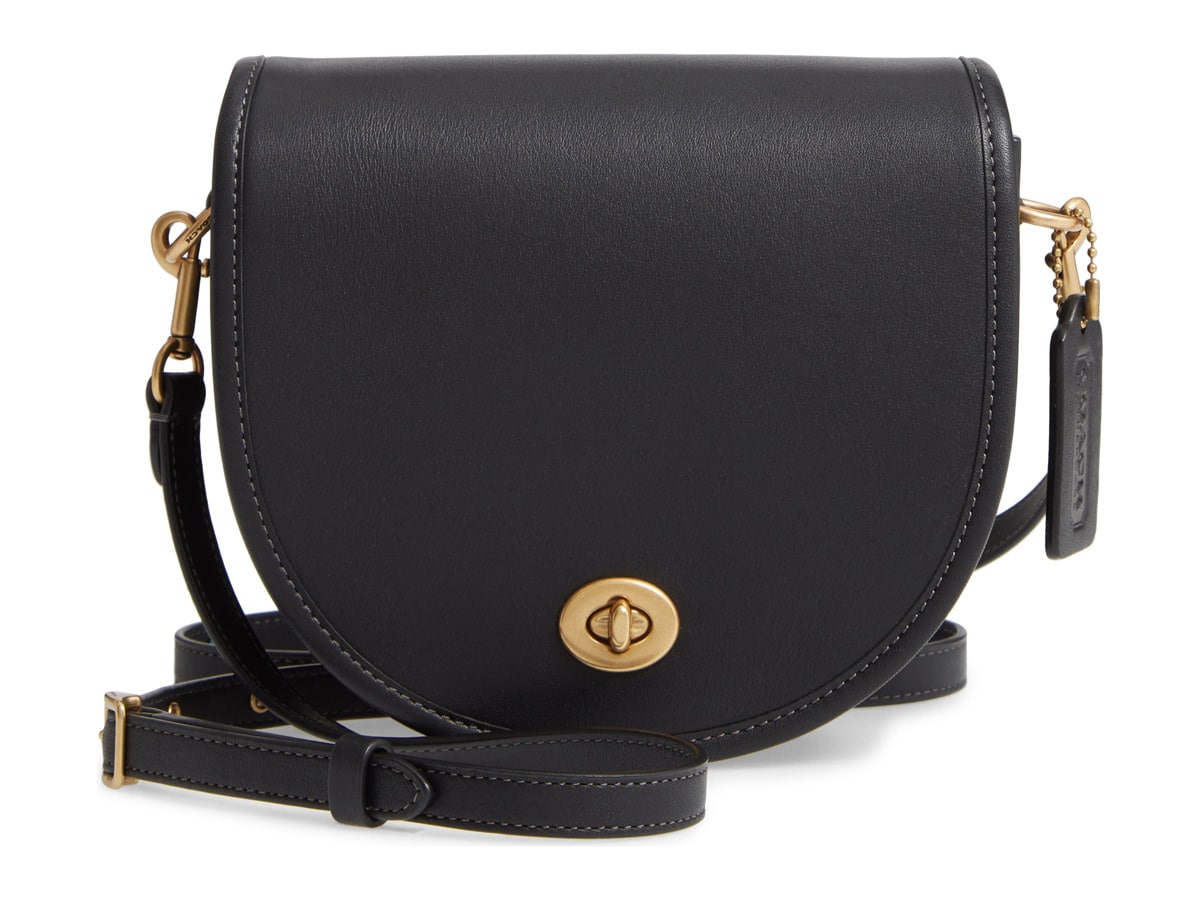 Recently, Coach took a deep dive into their archives and launched a new fresh modern take on their classic collection, The Coach Originals. I was a fan of this collection from the onset, particularly because of my mom's affinity for the Willis bag, a Coach staple and a very sentimental design for me. Long gone are the days of the huge C bags, because over the last few months I've been associating the brand with timeless silhouettes, classic designs, and investment pieces at a very appealing price point. The same bag my mom wore 25 years ago is sold out today, and if that doesn't scream classic, I don't know what does.
If you haven't gathered, I am truly loving the entire Coach Originals collection. So which bag is in my cart? Surprisingly, I am eyeing one of the smallest bags in the collection. I'm a bonafide mini-bag skeptic, but the Turnlock Saddle Crossbody Bag is the bag I keep coming back to. The saddle shape is unlike anything in my closet, and the interior might be smaller than my usual preference, but is still large enough to store the essentials (keys, lip balm, credit card holder, and phone). The signature Coach turnlock closure is so discreet, right on trend with the minimalism movement going on in the handbag world right now. I love how this bag could be worn for pretty much any occasion. I see myself grabbing this bag and heading to a winery for the day, grocery shopping at Costco, or going for dinner and drinks. At $325, I don't even know what I am waiting for!
What do you think about the revival of Coach? I am interested to know if you're loving this collection as much as I am.