One of the questions I am asked the most is which is the bag that started it all for me? I vividly remember that day in 8th grade when my mom and dad acquiesced and bought me the Coach bag I couldn't stop obsessing over. The yearning for that bag and fixation on it is something I remember quite well and actually receiving the bag left me delighted beyond measure. Little did I know, that would be the start of the journey of a lifetime – the start of this website and everything that has come from this for me.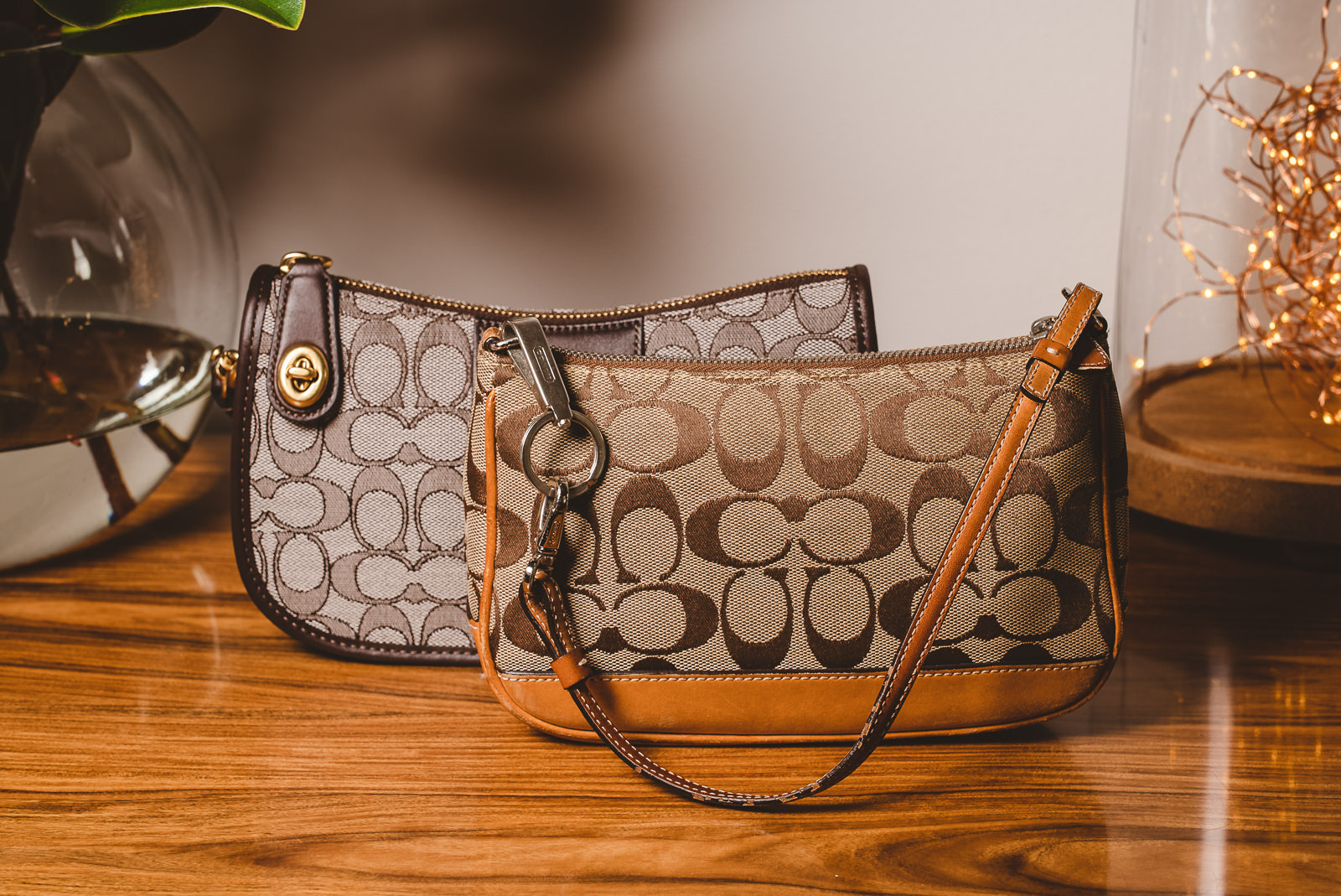 The resurgence of past favorites has been a big push from brands this year and Coach is no different, this time bringing back a style that I am sure many of you also had in your collection (or some version of it). The Coach Swinger Bag is the iconic mini 2000s silhouette that was on the arm of nearly every bag lover. The tiny pochette shape didn't fit much, but at that time we didn't even have cellphones so what exactly did we need to carry with us that needed to fit into a small bag? Our lives were so different. We'd rush home from school, log onto our computer, dial in to hear those familiar beeping and buzzing noises, and hop onto MySpace. We'd go to the mall with friends to walk and hangout. We'd have to call people on the landline to make plans. Our bag only needed to house small essentials and this was the bag everyone had to have, myself included.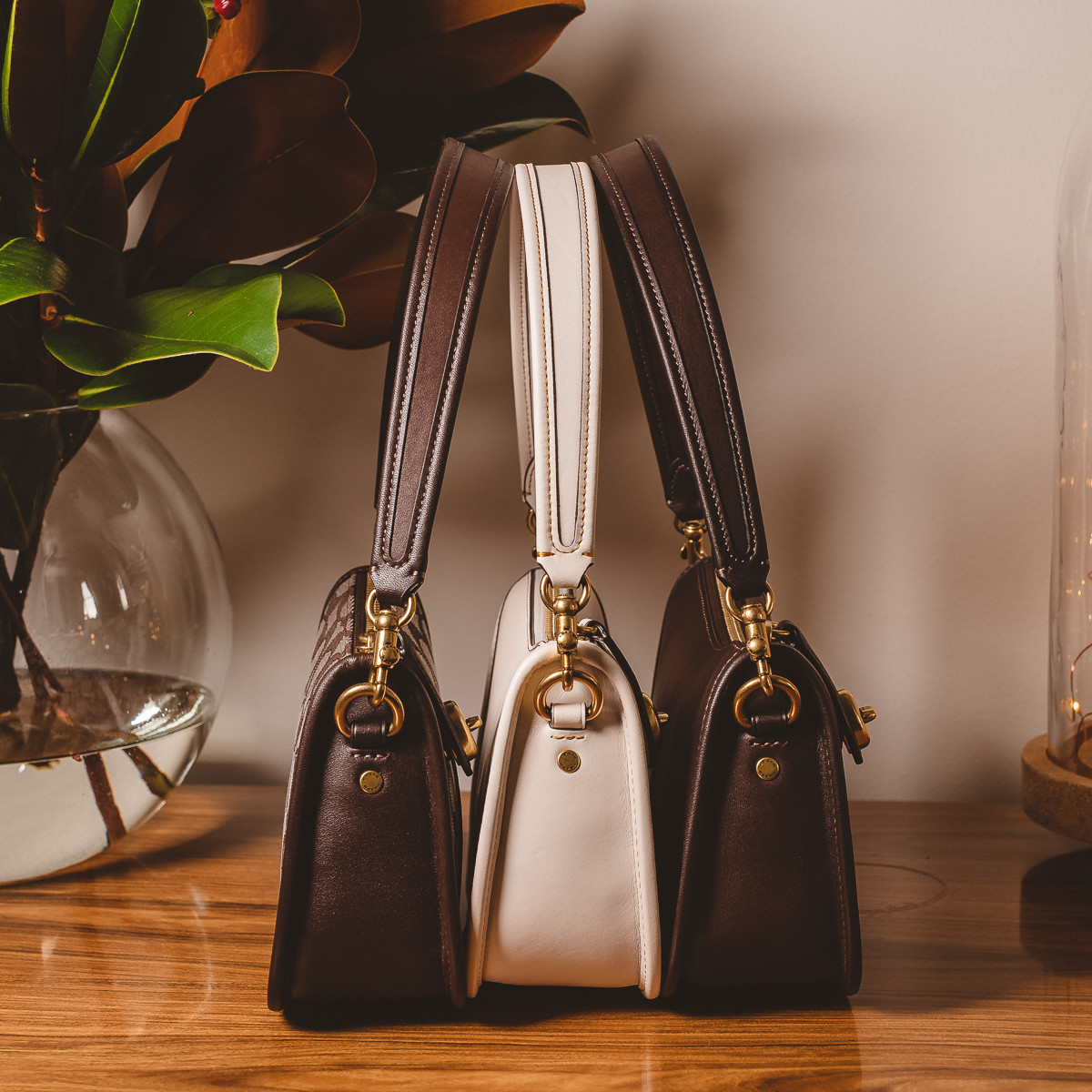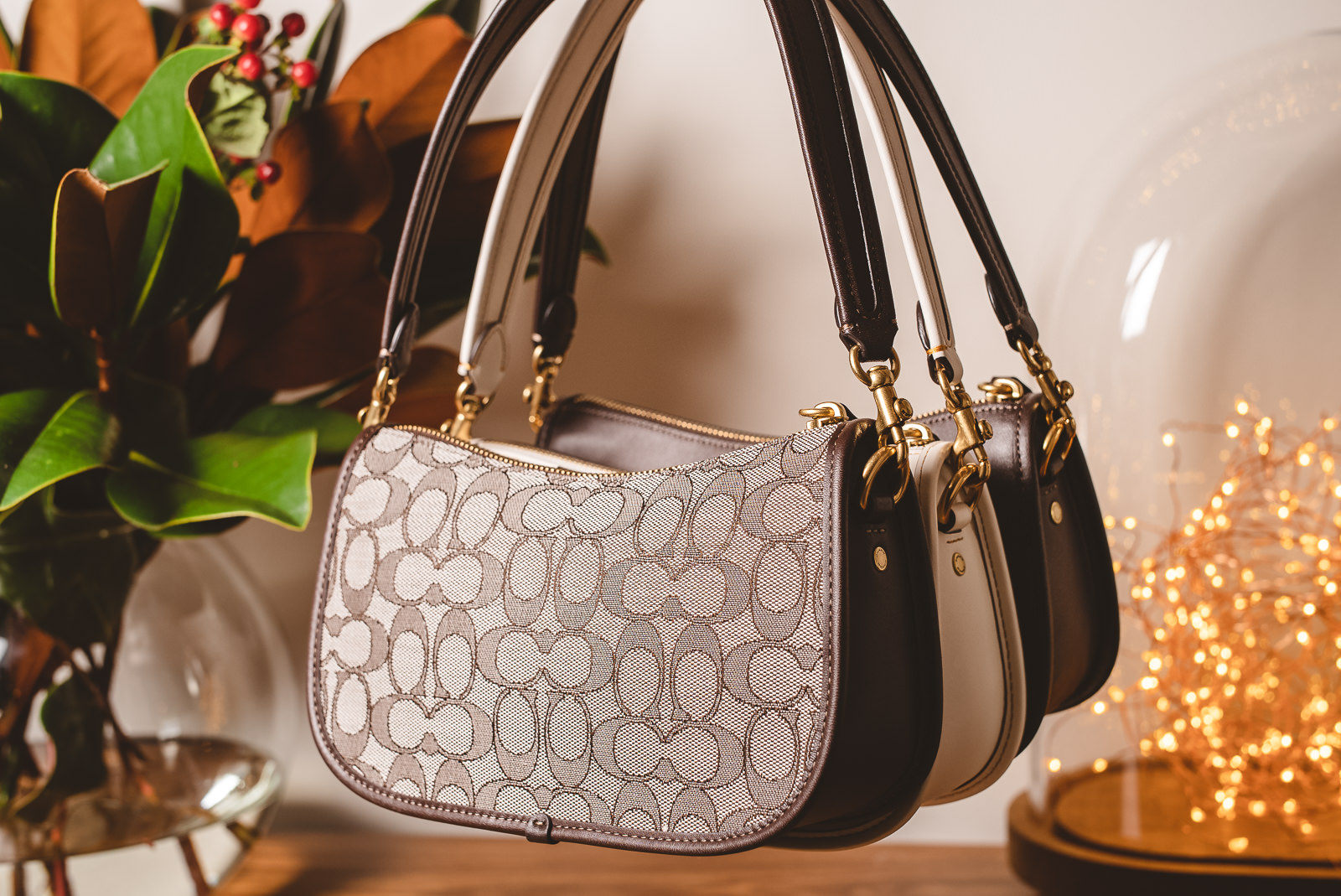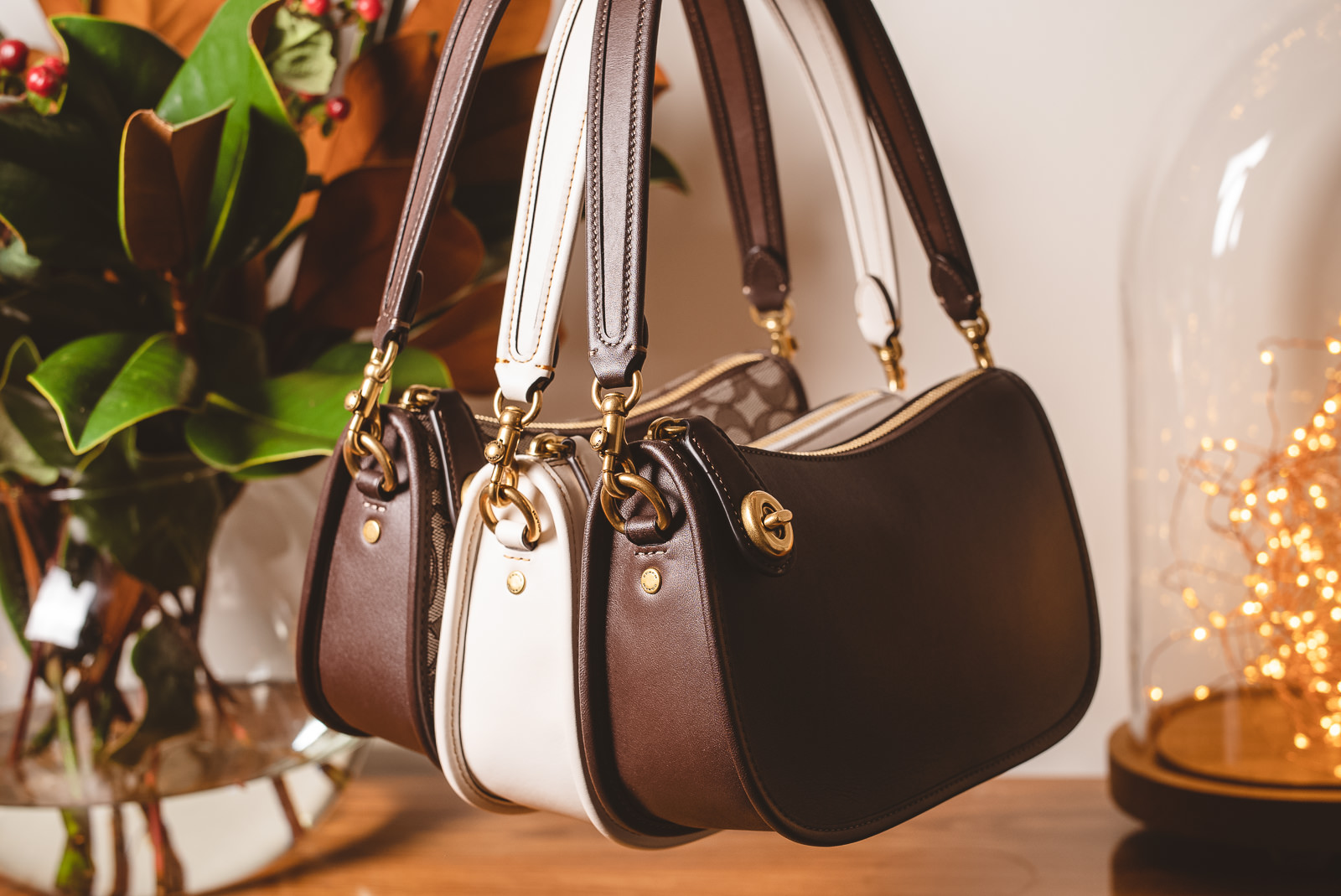 As Coach says, 'some styles are just too good to leave in the archive' and the Coach Swinger Bag is one of them. The Swinger Bag is part of The Coach Originals collection, which contains archival-inspired bags that tie into the legacy, New York heritage and history of the brand. The bag is iconic in its shape, a small pochette style that first was released in the 1980s and then updated over the years. This new version features the iconic Coach turnlock and a zip top closure. This bag sits snug under your arm (it did on my original version too, I actually bought an extender which you can see in these pictures). As with any of the moment new design, Coach offers a detachable shoulder strap to wear the bag crossbody as well.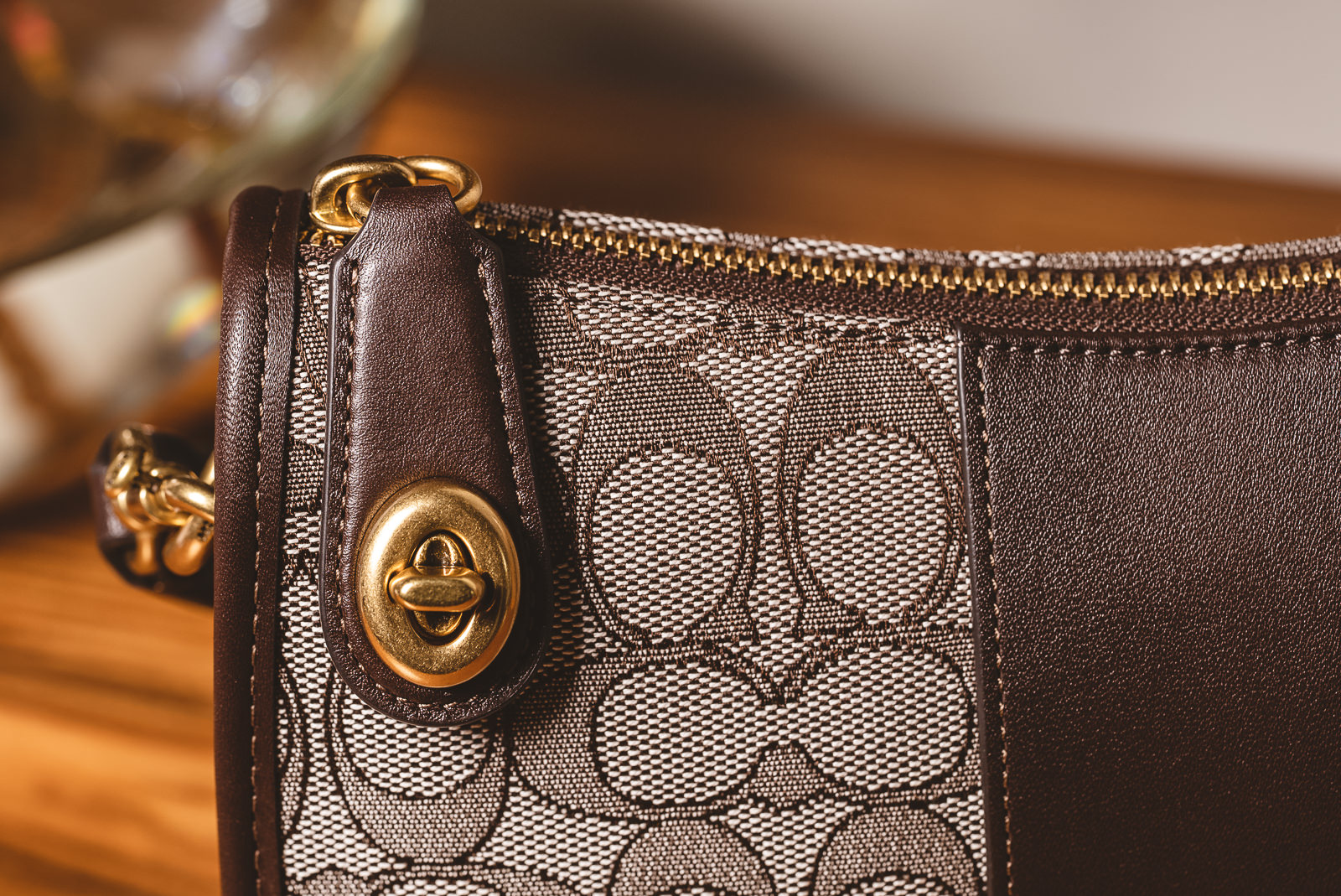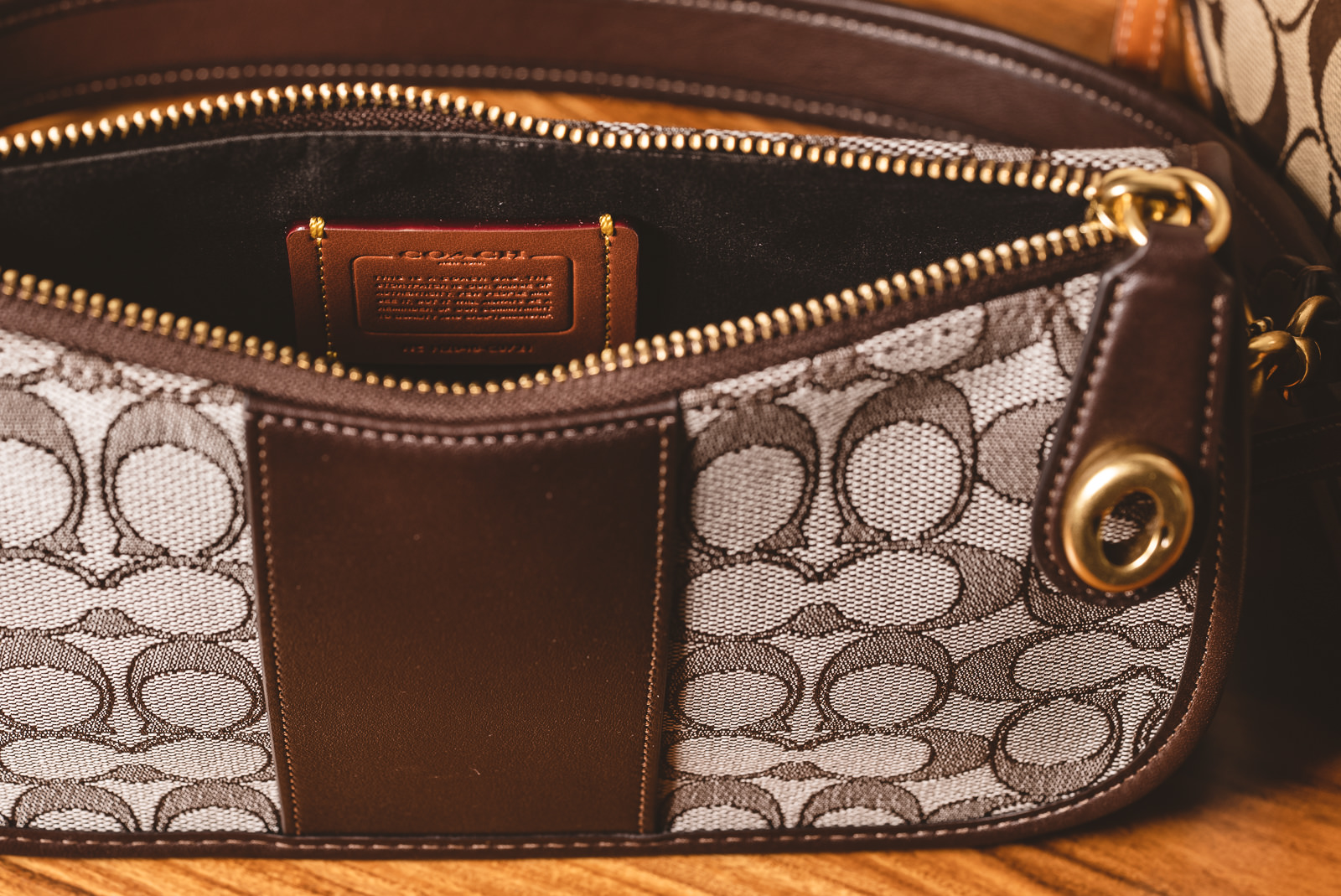 There's many options, including leather accented with the Signature jacquard, or you can opt for one of many leather colors as well. Both the long and short strap are detachable (the short strap offers an 8″ drop while the long offers a 21.5″ drop). Overall dimensions are 9.25″ L x 5.5″ H x 2.75″ W. This is a bag that makes a great gift, a bag that's perfect for anyone, from someone starting their collection to someone who loves classic Coach and craves the nostalgia. The price is $195 for Nylon and $275 for leather at Coach.com.