From the moment we entered the Coach Spring 2015 show, it was clear that creative director Stuart Vevers has yet to end his love affair with the idea of traditional Americana. From the engine sounds on the soundtrack to the flat, dusty West Texas vistas on the walls, the theme was much subtler in the bags, outwear and clothes than it was in the collection's surroundings.
Although the collection's western influences were occasionally visible - a utility vest here, a swath of rivets there - the end result was both softer and lighter than expected, down to the pastel metallics, fuzzy furs and little cartoon monsters from California artist Gary Baseman.
If bags are your primary concern (as they are ours), Coach's big Spring 2015 push is an east-west satchel called the Swagger, which, by the looks of the runway, will come in two arm-carried sizes as well as a shrink-rayed mini crossbody. Take a look at our photos from the show below--what do you think of the collection?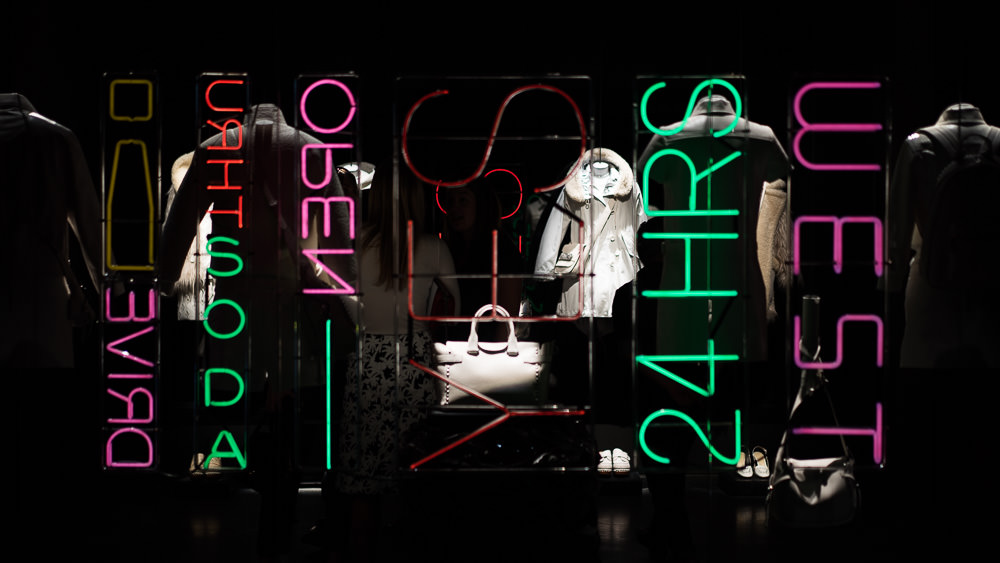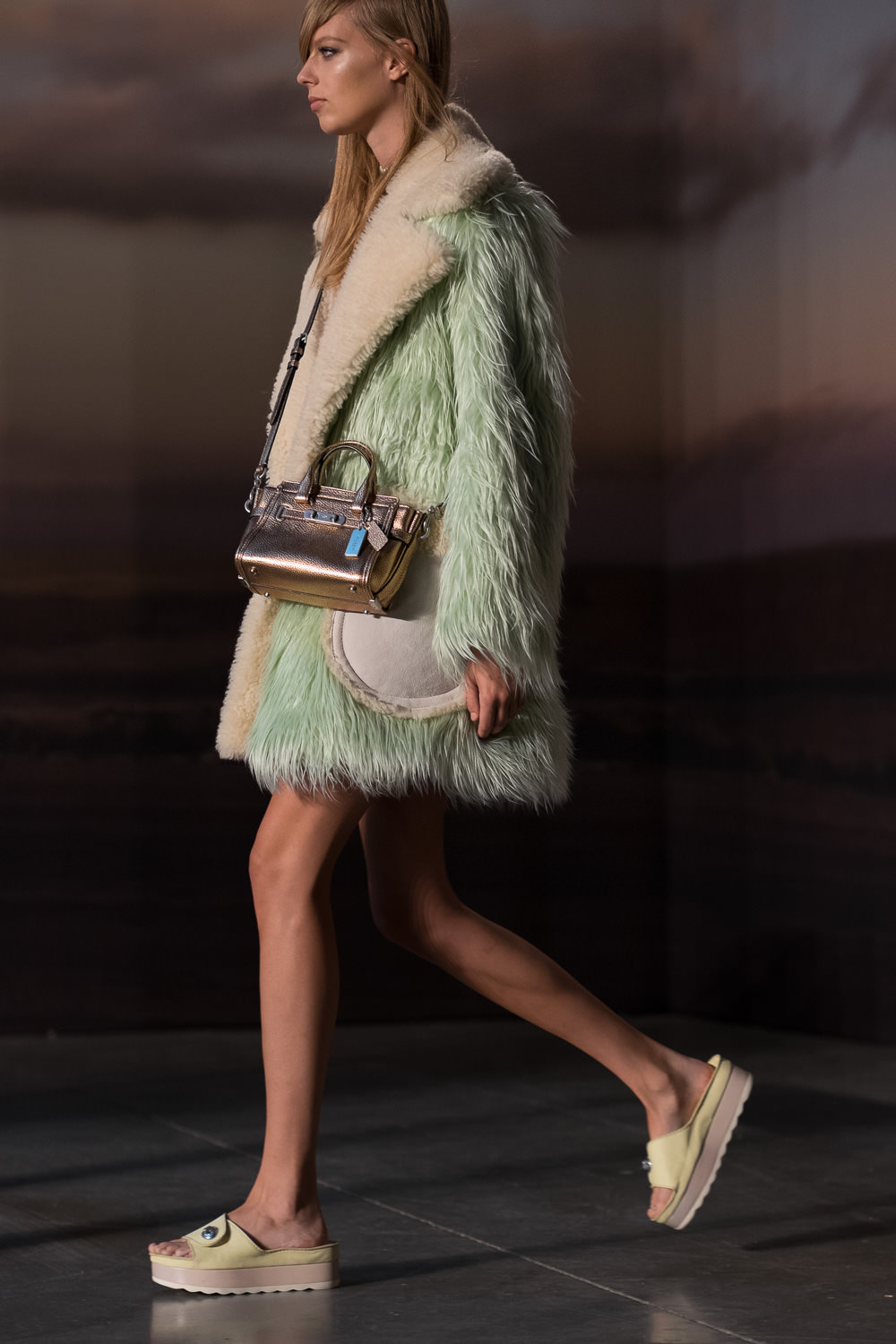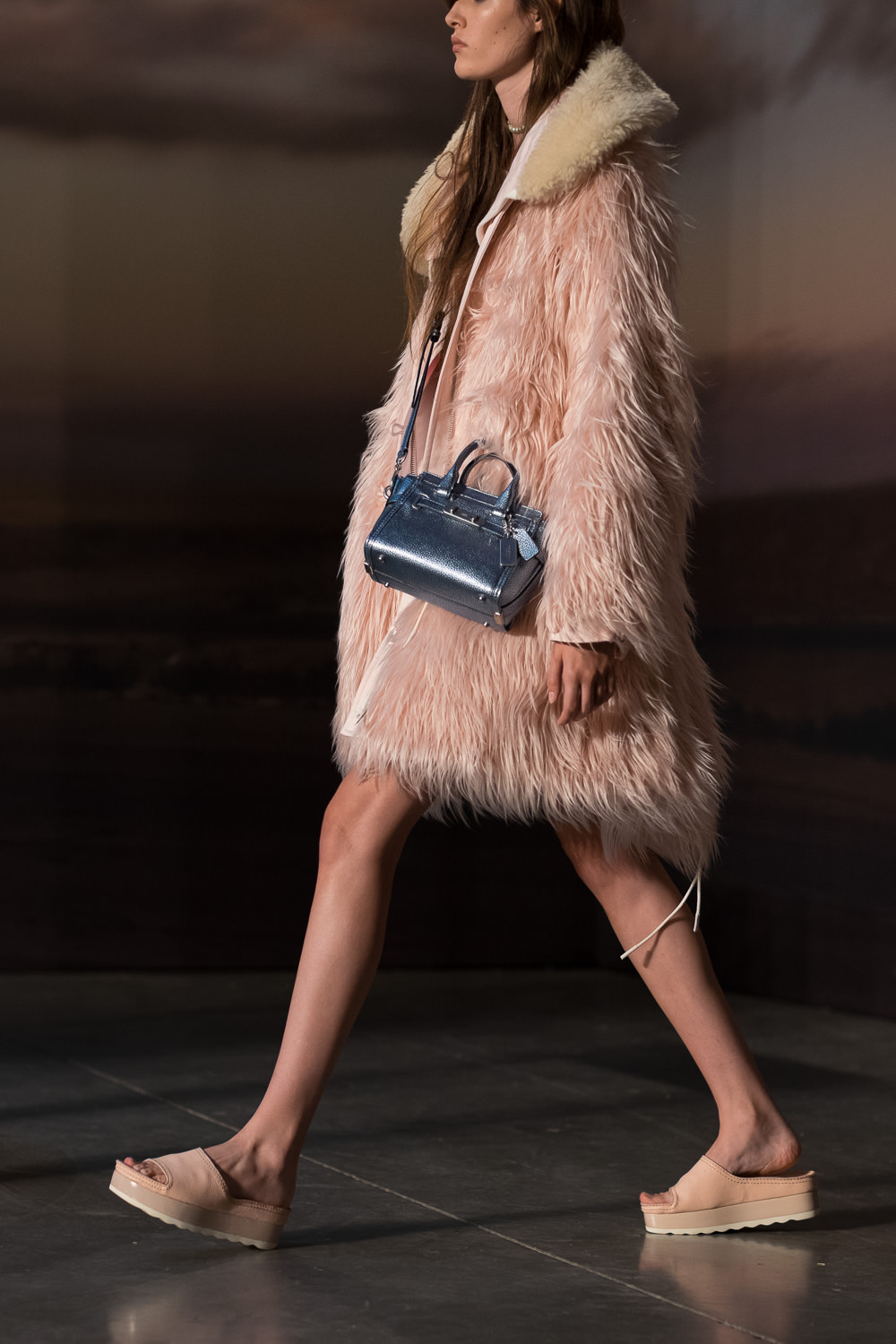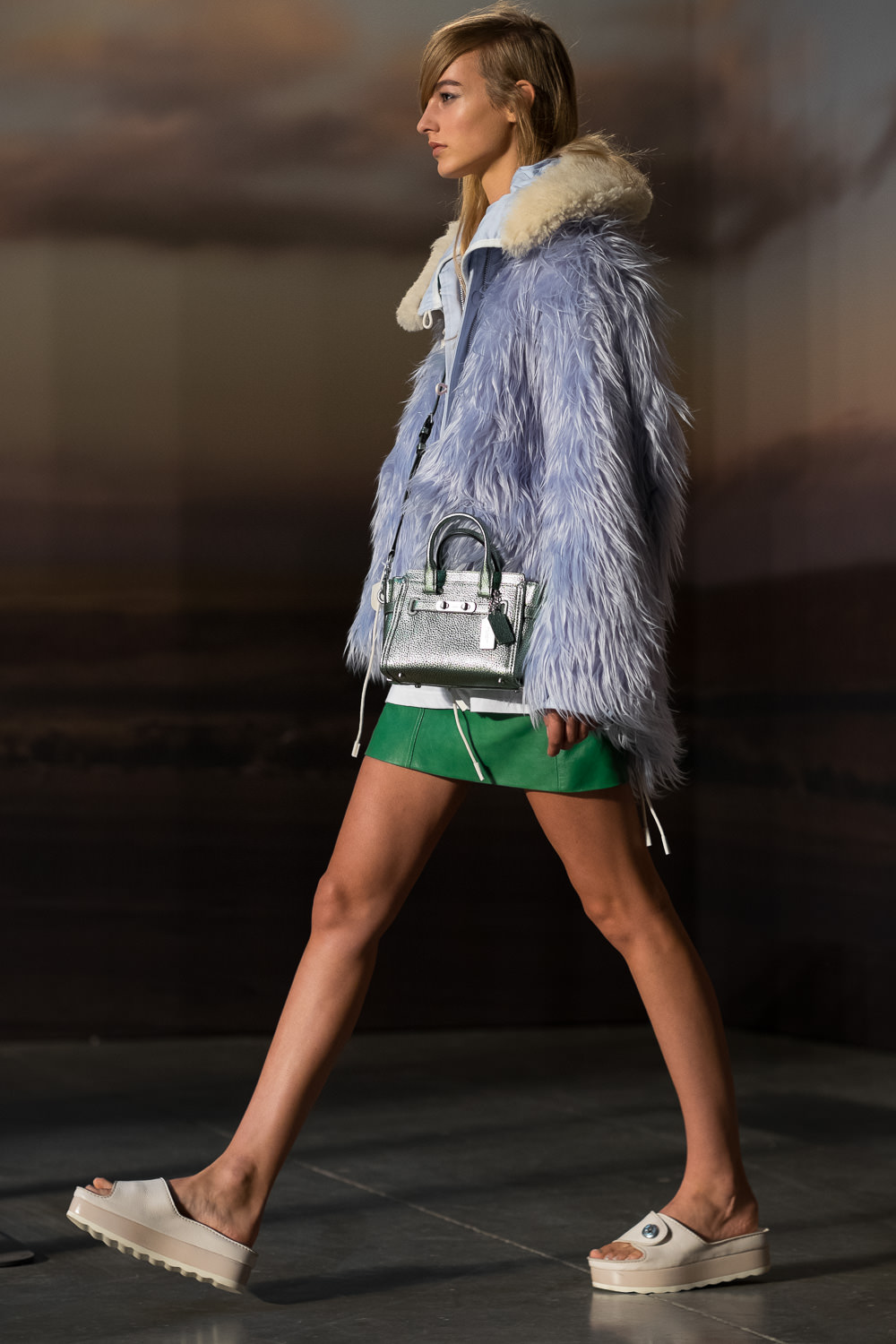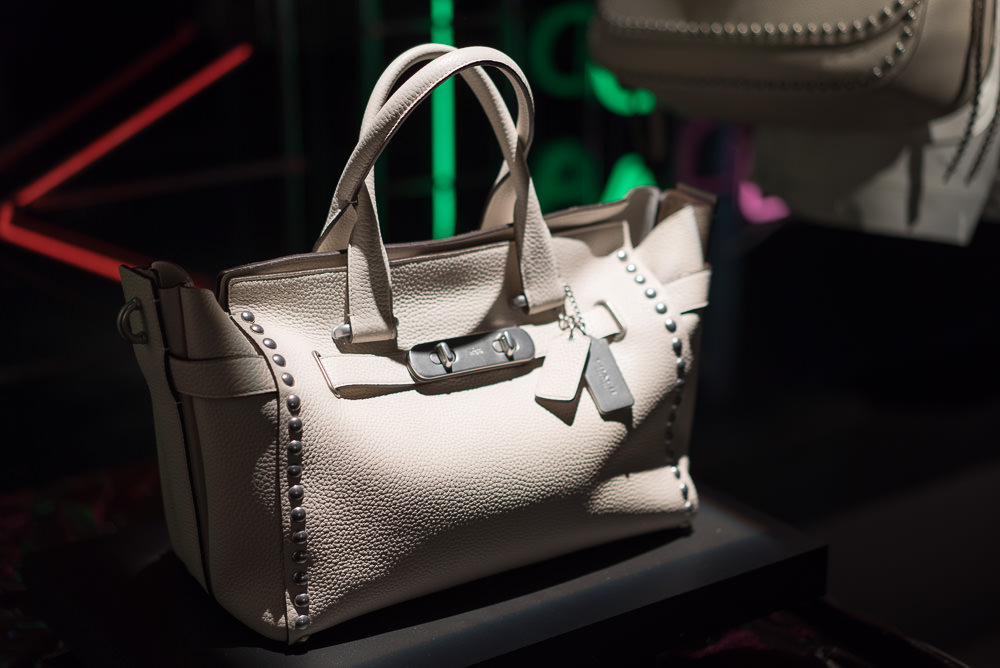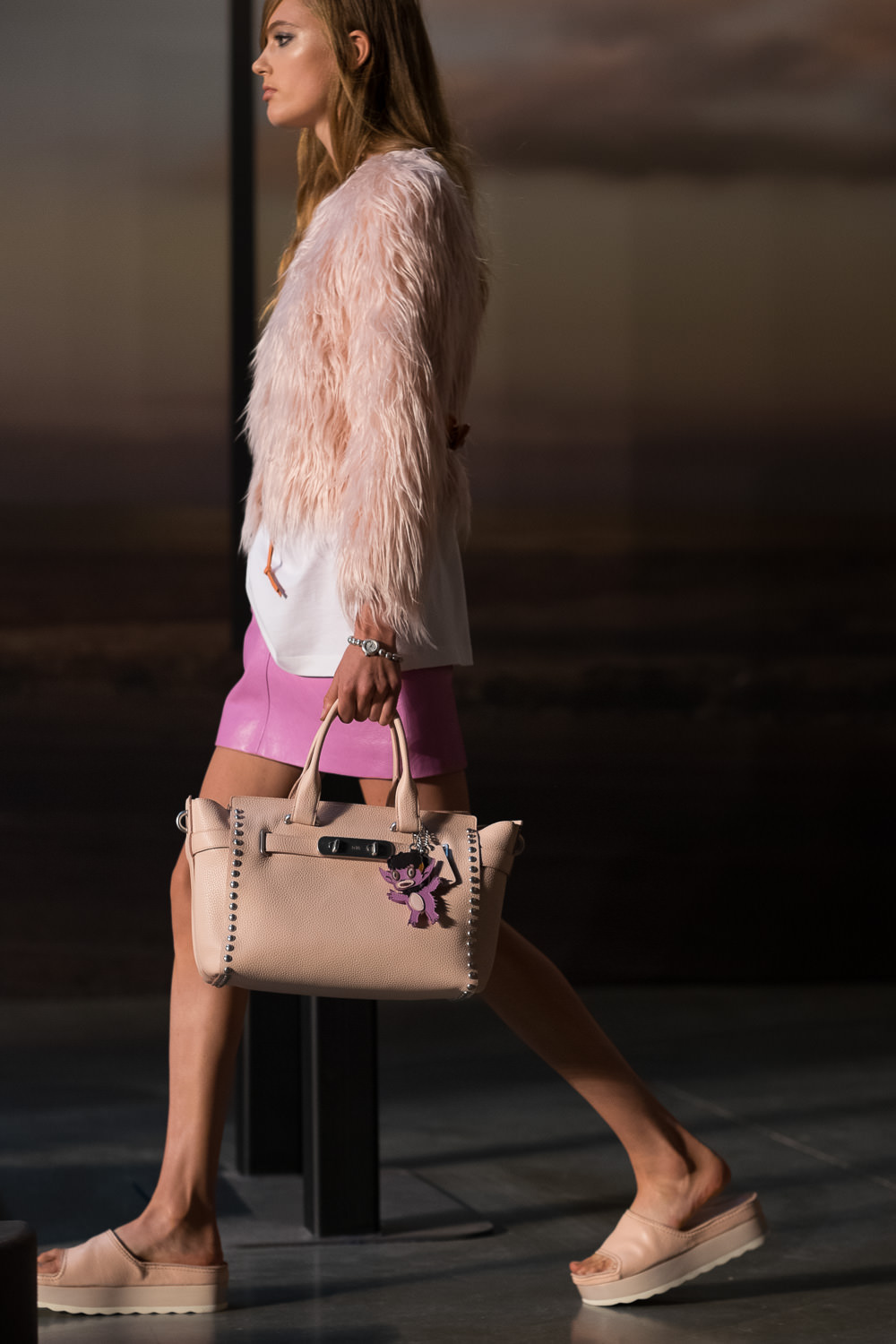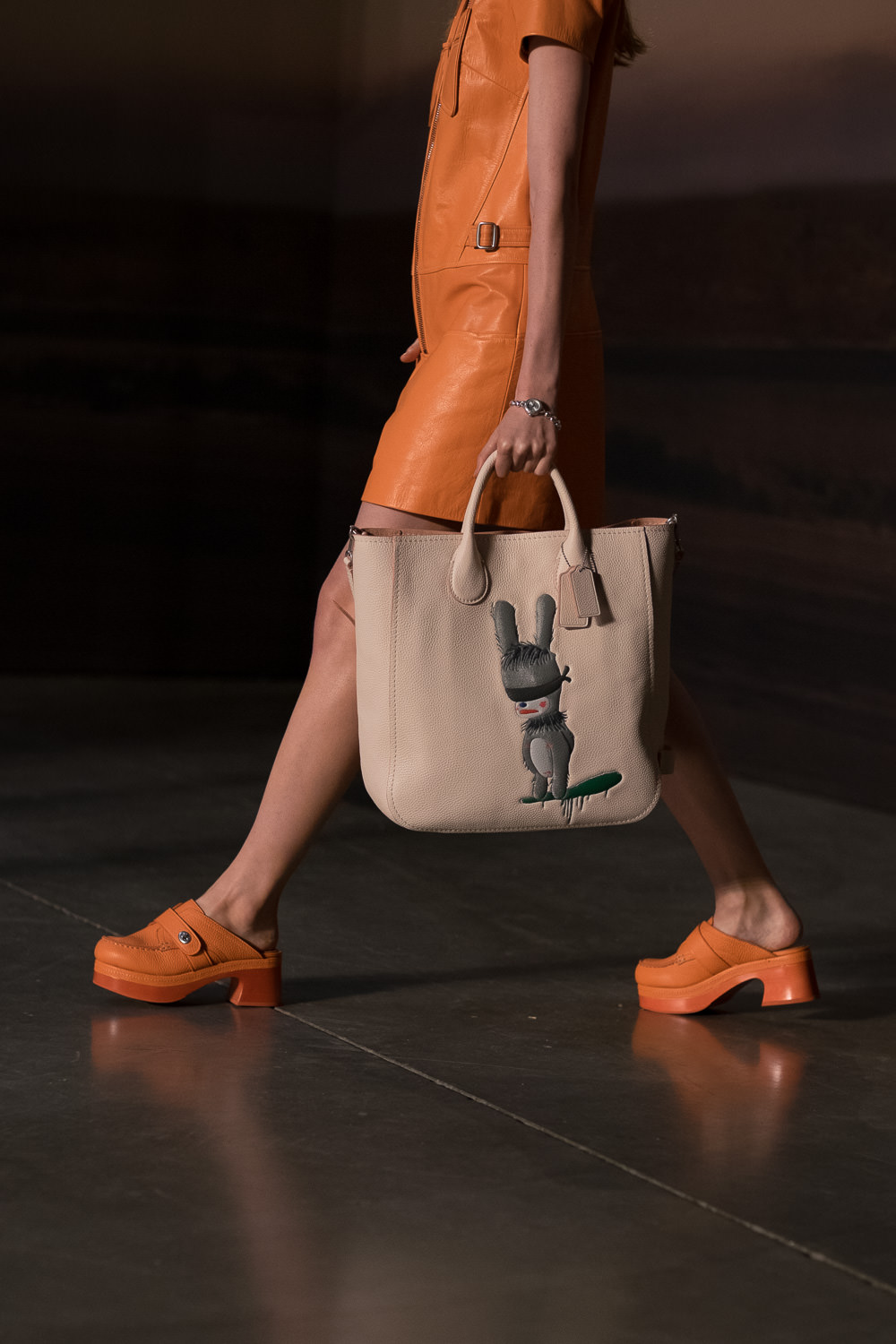 1 / 2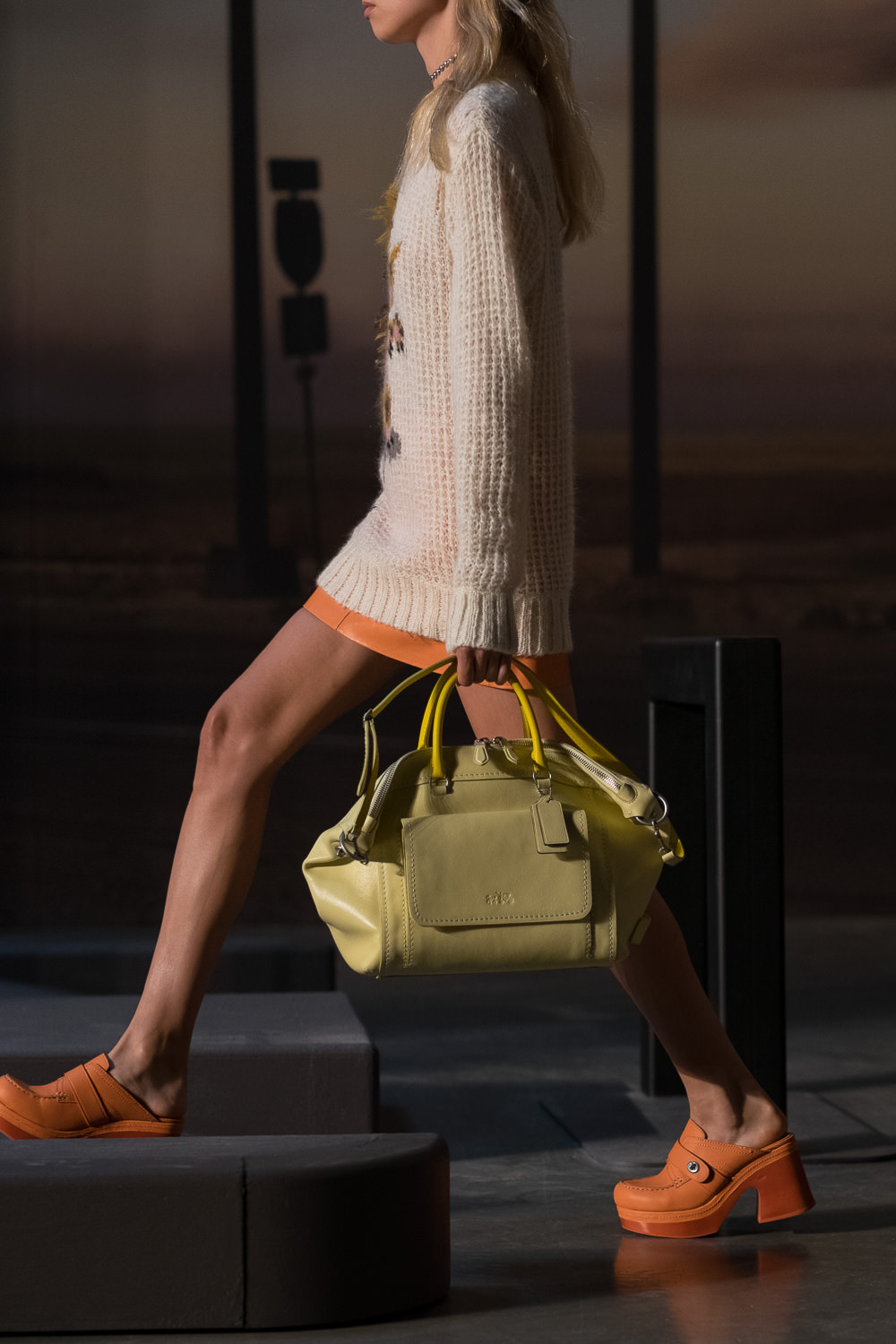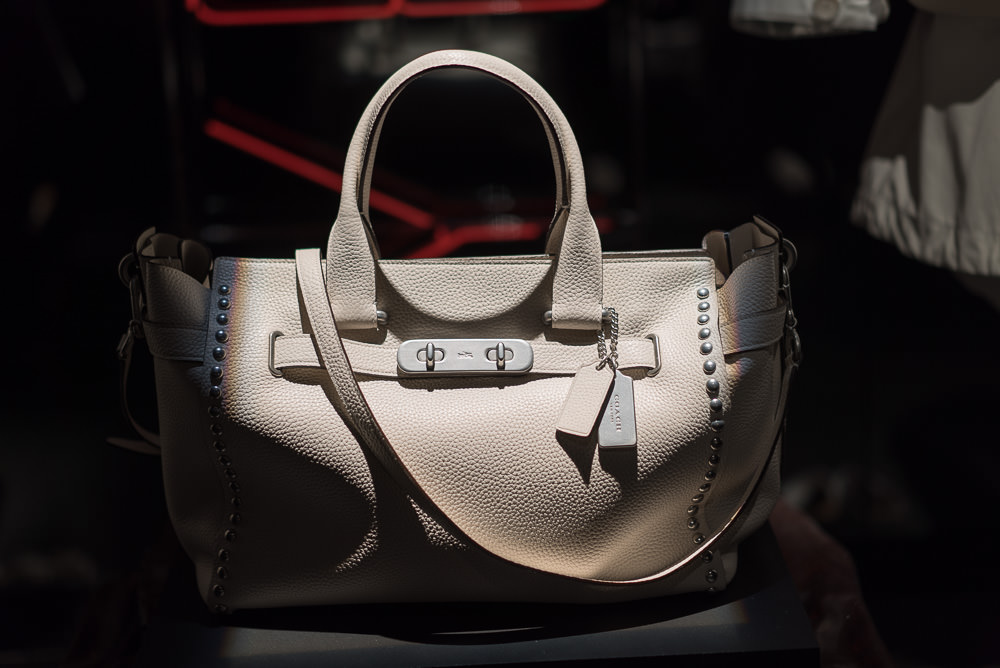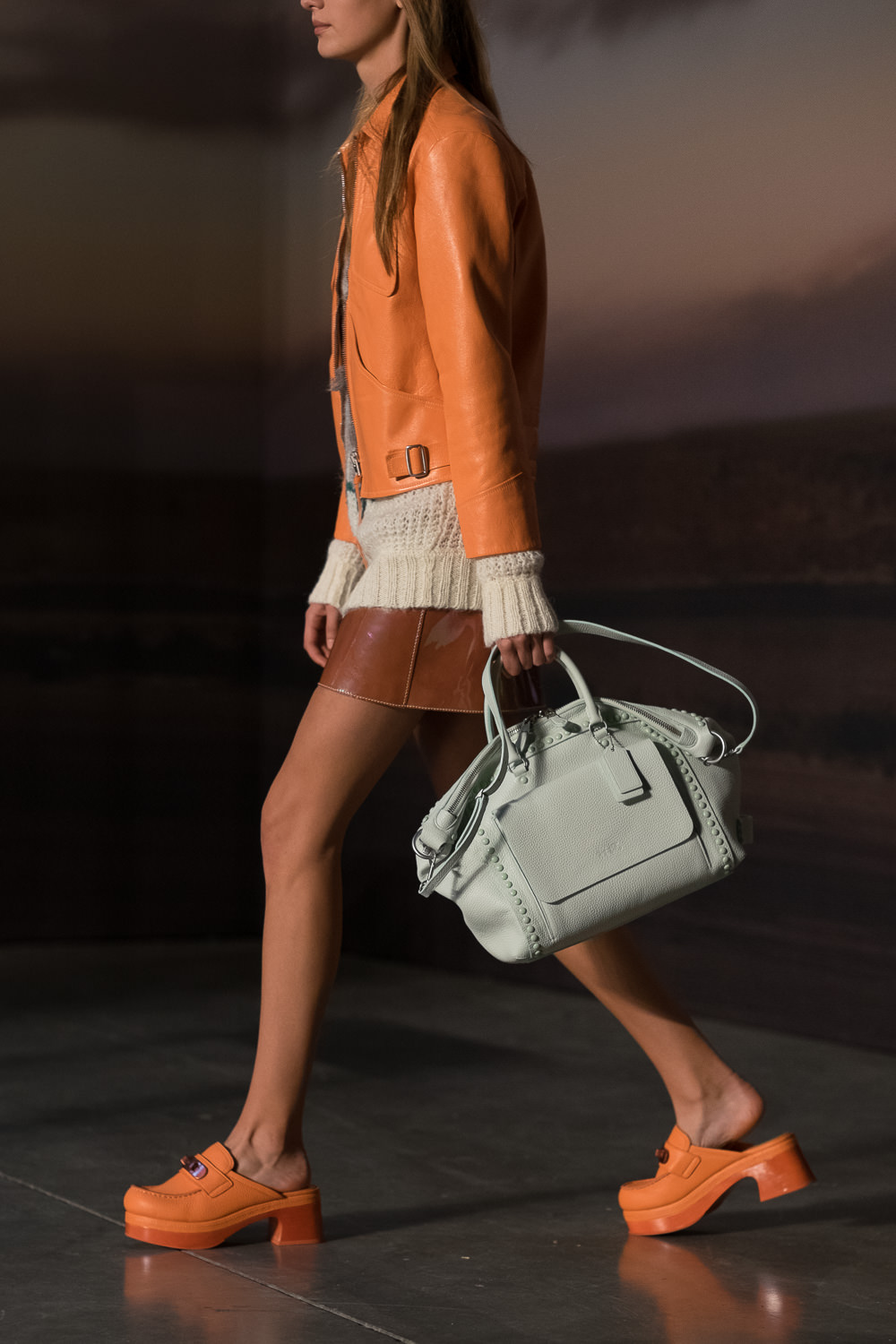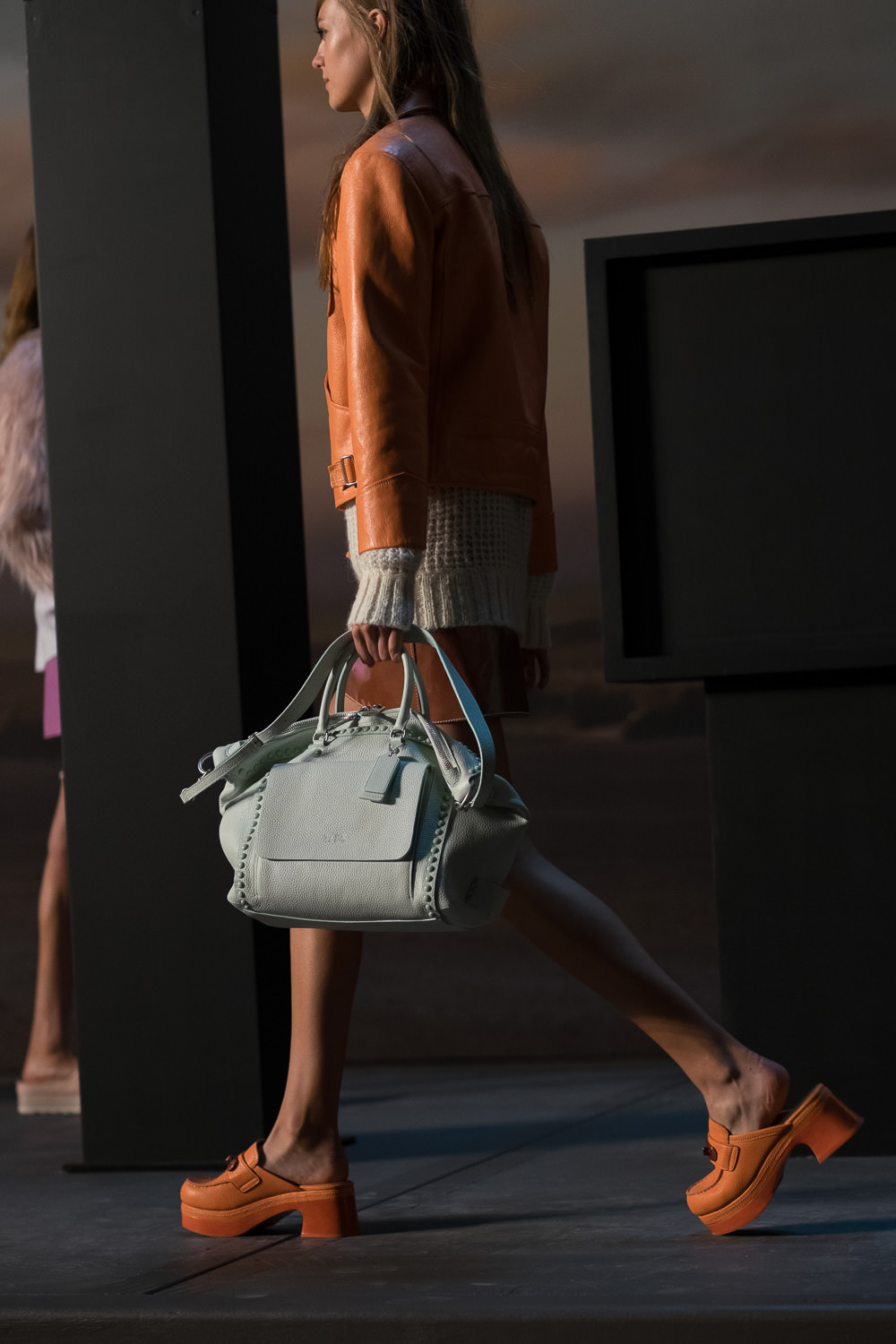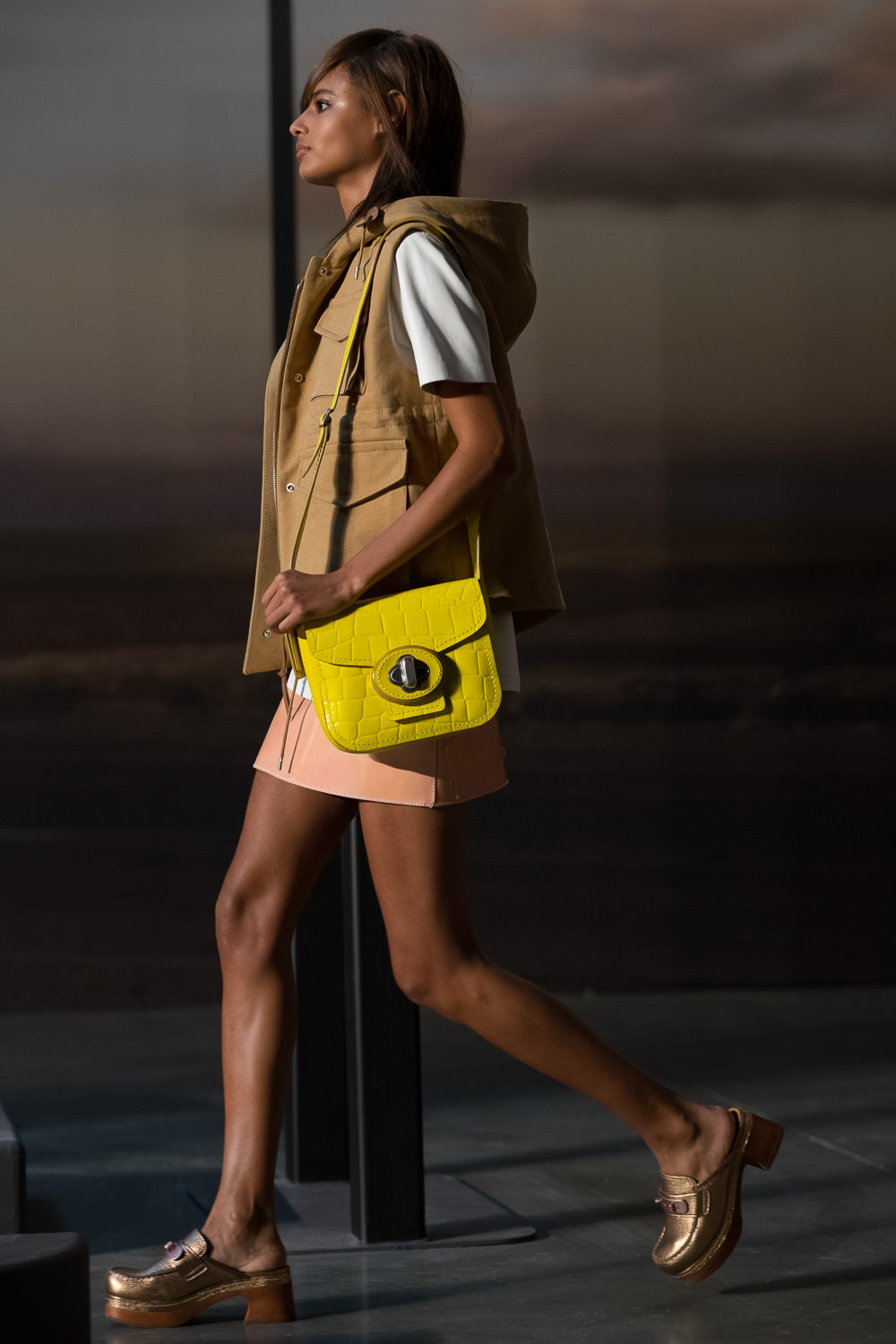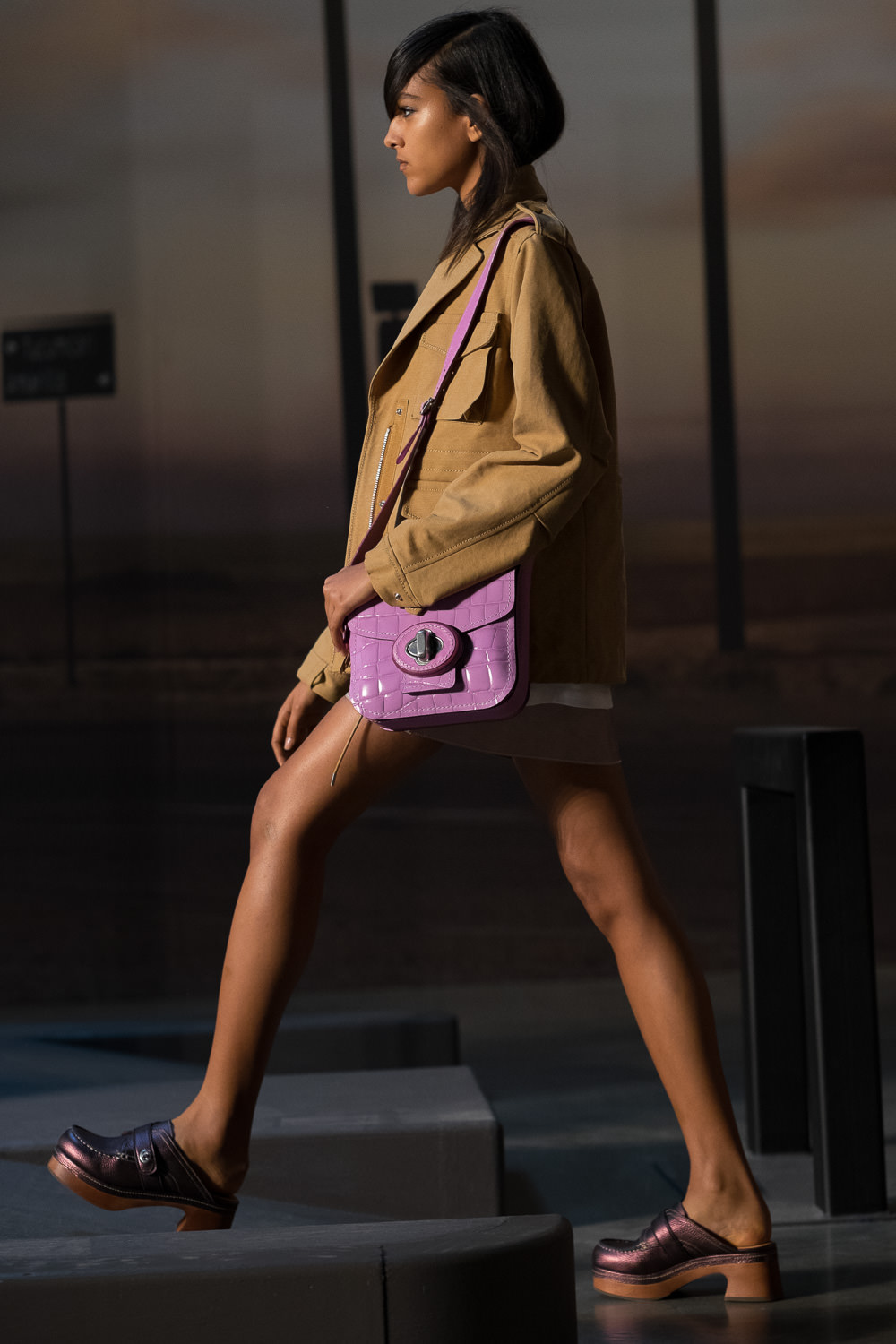 2 / 2