The timing of fashion week doesn't coincide with people's want to see now, buy now and wear now. But many years ago, Fashion Week was merely a mention or storyline on our favorite shows, without a true glimpse into what it is like for those who show and attend. Fast forward to bloggers and Instagram and the landscape has changed. The savvy brands that realized the consumer would be seeing everything instantaneously but have to wait for over half a year to purchase, did something to change the game: they offered select see now, buy now items.
Coach has done this for a few seasons now under the direction of Stuart Vevers and many times the bags he releases straight off the runway sell out. Yesterday in NYC, Coach showed its Fall 2020 collection and right after the show the brand released a handful of new bags available for purchase now. Introducing Coach Circle Bags, each with a print inspired by the 1980s downtown New York City art scene, the brand stays true to its roots in NYC all while offering an edgy and accessible bag.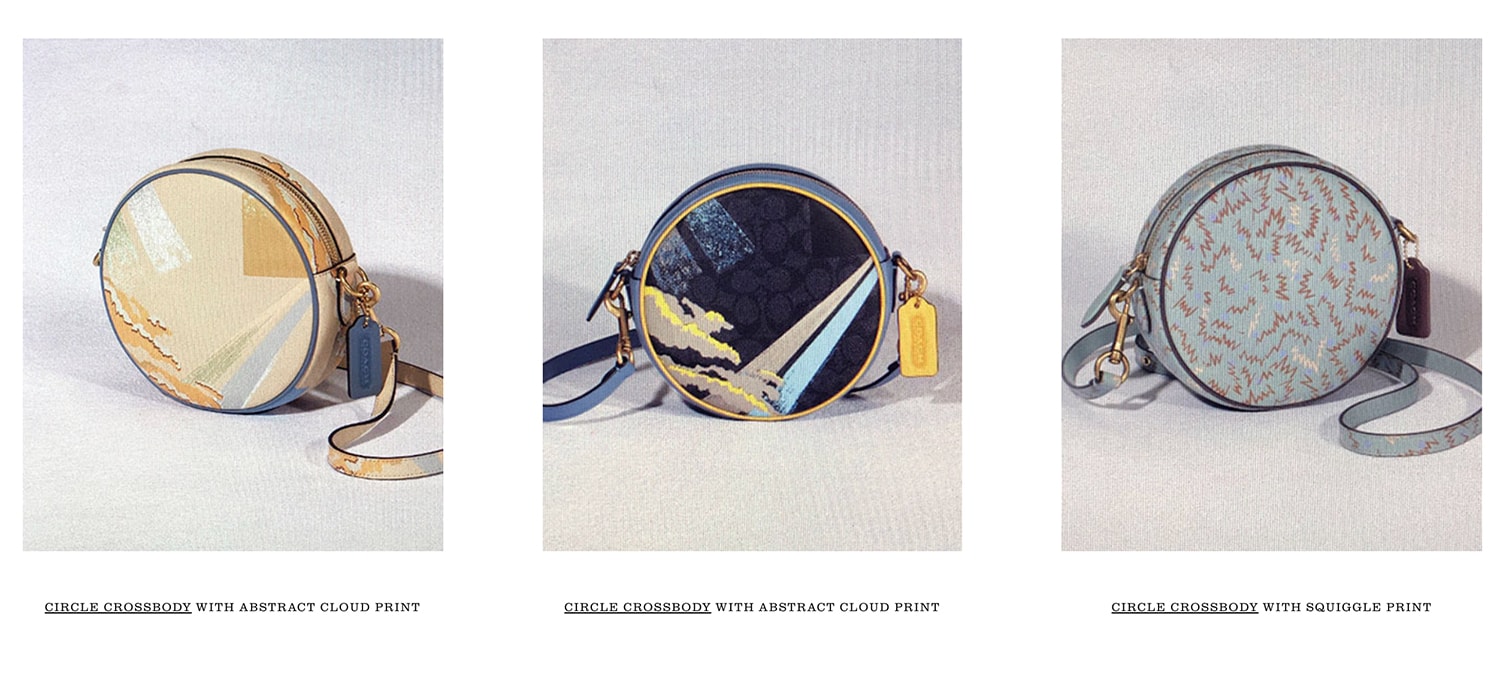 I've said it before, but I think round bags are one of the unsung heroes of the handbag world. The shape is common in our everyday lives, but rare in the handbag world, which makes it unique and interesting. The diameter of the bag allows for more carrying than you'd expect. Each of these bags is crafted from Coach's glovetanned leather and offer an inside snap pocket. The detachable shoulder strap has a 21.5″ drop which allows for shoulder or crossbody wear. As for dimensions, these bags are 7″ (L) x 7″ (H) x 2 1/4″ (W), which should fit your iPhone, even Max, (though I've not had the bag in person to confirm). A couple of the styles are already sold out, so if you want to grab one of these bags hot off the runway, do it quick.