This week we have your usual slew of models, heiresses, actresses and people who model but are arguably more famous for friending other famous people. (Here's looking at you, Gigi Hadid.) It's late summer, when celebrities tend to scatter to the far reaches of the Earth in search of a beach where the paparazzi won't bother them. We searched hard for this week's roundup, though, so fret not: the handbags are still pretty top-notch this week.
1 / 8
Bella Thorne
Chanel Quilted Tote
Here's Bella Thorne at LAX, headed to JFK with a white Chanel Quilted Tote. Bella's doing a bi-coastal press loop to promote her latest project, the series-adaptation of Scream, which makes its debut on MTV on August 14th.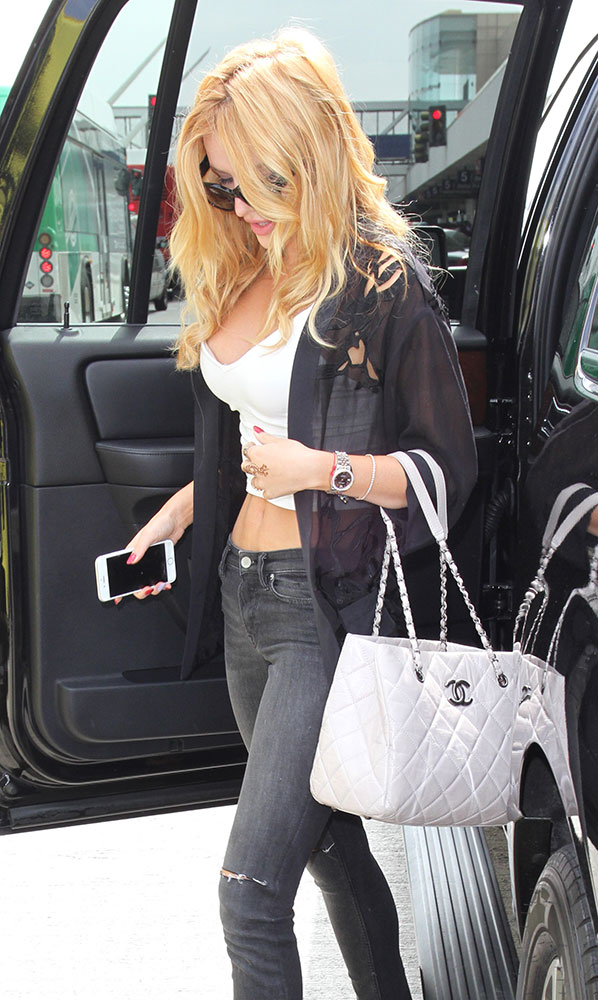 2 / 8
Caitlyn Jenner
Versace Signature Tote
$2,675 via Versace
Caitlyn Jenner was recently seen carrying a luxe Versace tote while filming an episode of her new TV show. We're excited to start keeping close tabs on Caitlyn's bag choices, just like we do with the rest of the Jenner clan.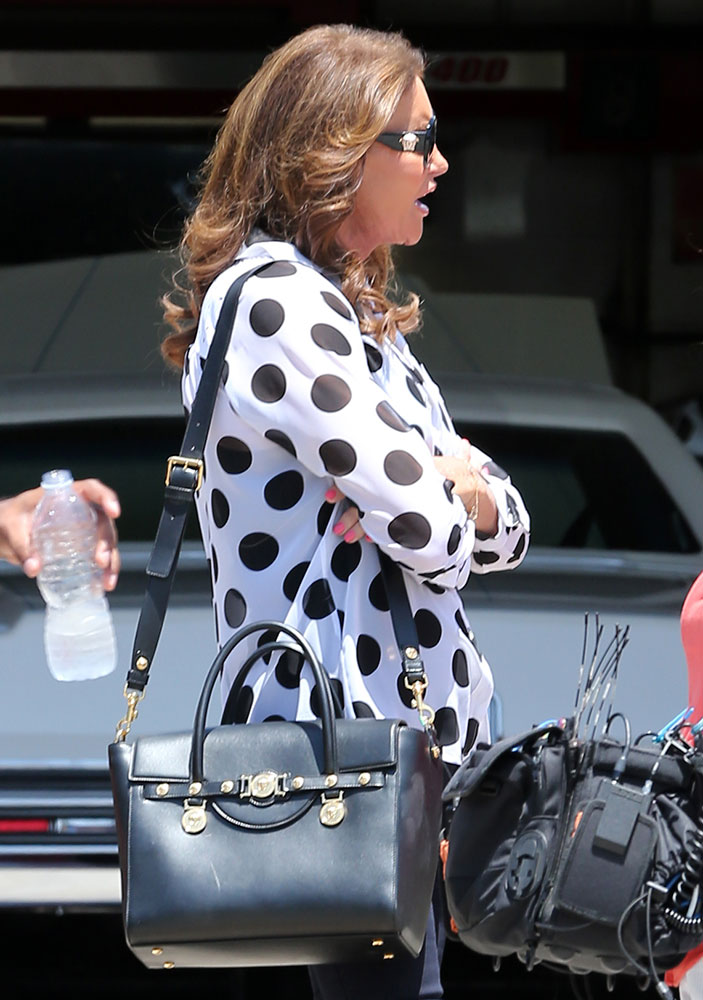 3 / 8
Dorothy Wang
Hermès Kelly Bag
Here's professional rich kid Dorothy Wang leaving Craig's with a beautiful jade green Hermès Kelly. If you want to see what's inside Dorothy's bag, we have a post on exactly that.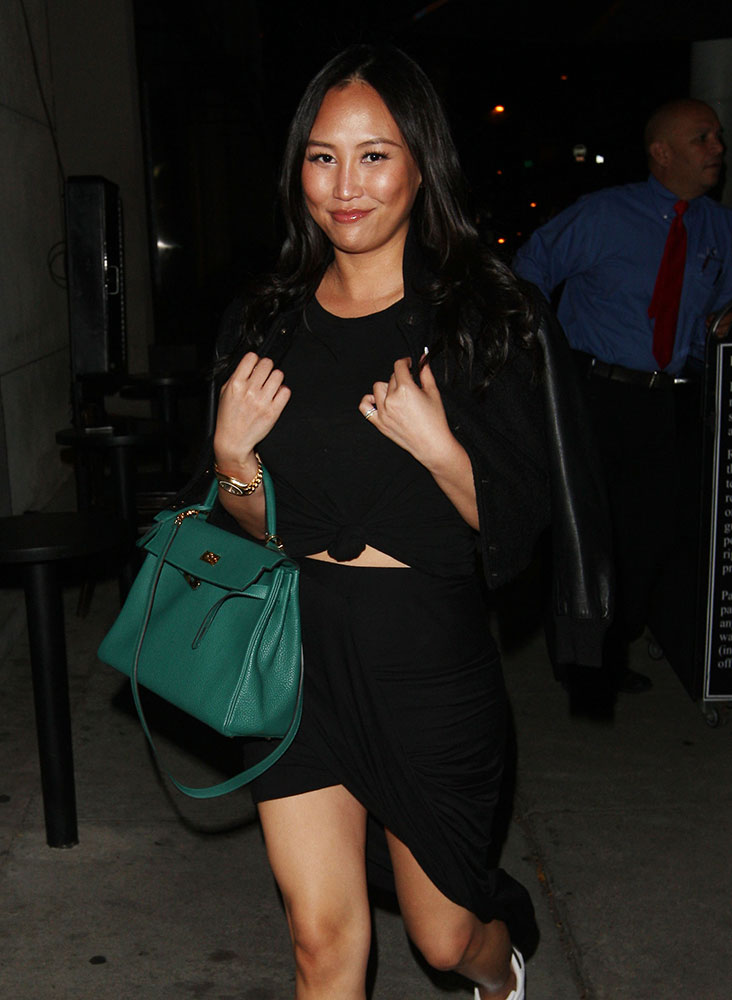 4 / 8
Eva Longoria
Hermès Birkin
Eva Longoria recently paid a visit to Ken Paves Salon in Beverly Hills with her black Hermès Birkin. Eva gets her hair done more than any celebrity we follow, which is something of an accomplishment.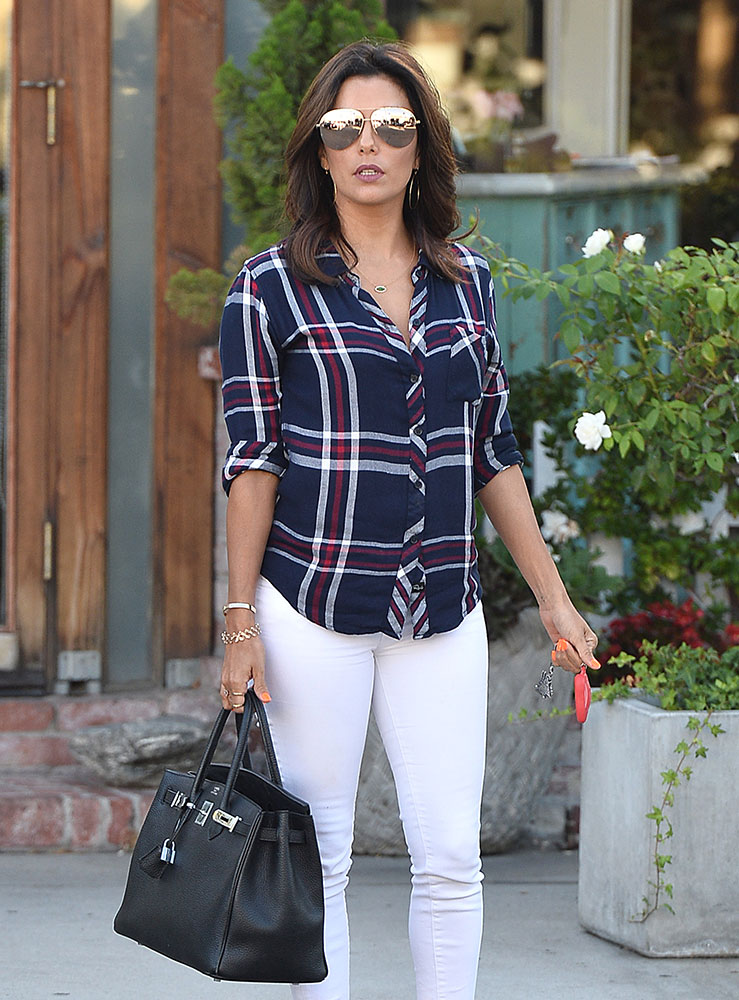 5 / 8
Giada de Laurentiis
Goyard St. Louis Tote
Paps caught Giada carrying a nice white Goyard tote on her way to catch a flight at LAX.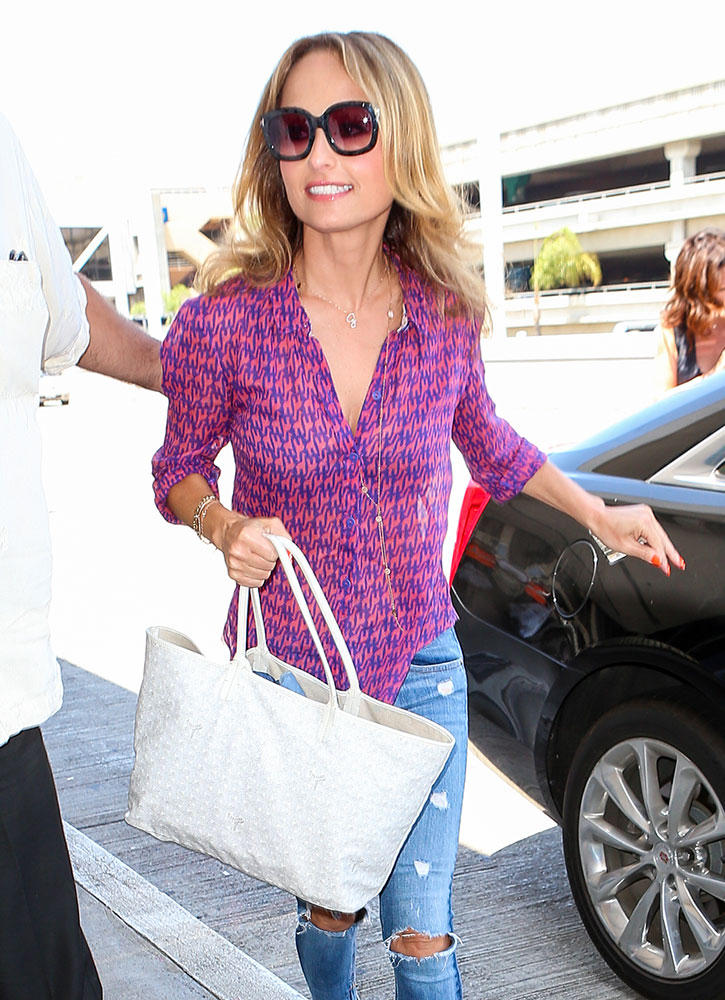 6 / 8
Gigi Hadid was recently spotted carrying a blue suede PS1 in NYC while hanging out with some pals. The denim look of this bag makes me wonder why there's never been a denim PS1. The wait list starts right here, Proenza Schouler.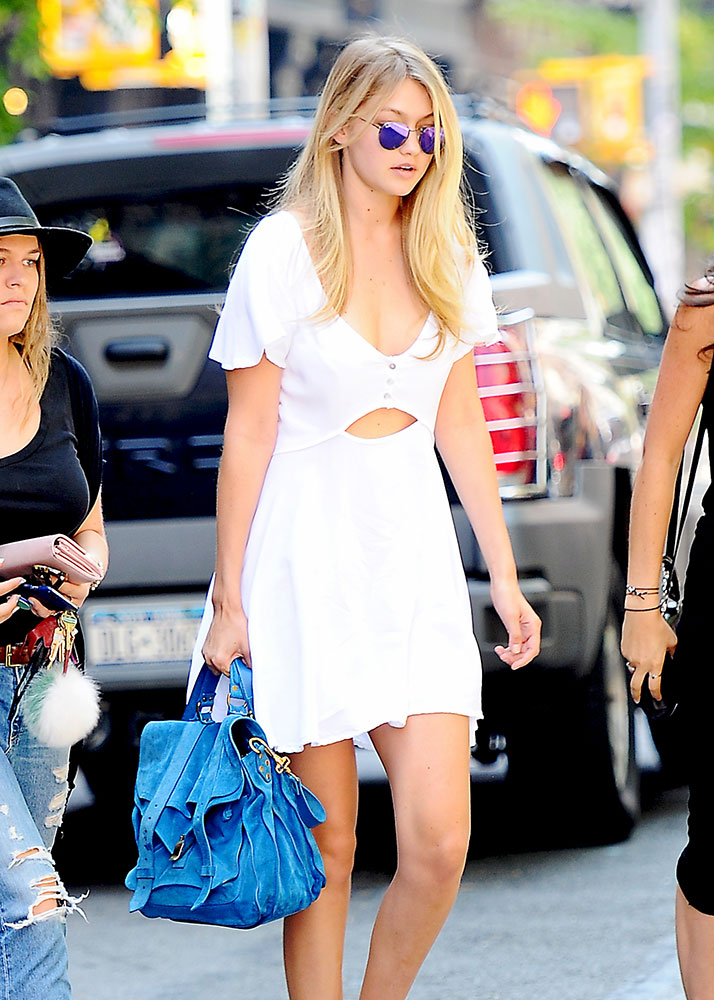 7 / 8
Here's newlywed Nicky Hilton, back from her undoubtedly epic honeymoon, completing her first few rounds of married lady errands with a bright yellow Balenciaga First Bag.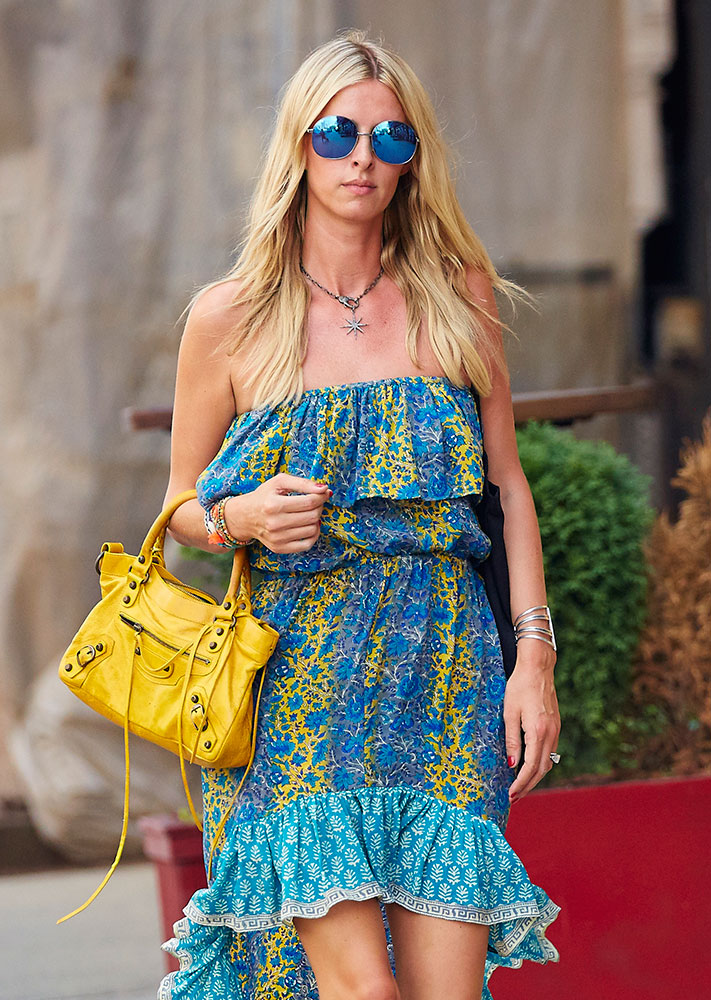 8 / 8
Rosie Huntington-Whiteley
Saint Laurent Emmanuelle Studded Bucket Bag
$1,990 via farfetch.com
And finally, here's Rosie Huntington-Whiteley, blazing through JFK in an outfit that screams "I am a supermodel, enjoy being less cool than me," from a mile away. She's carrying a gorgeous Saint Laurent Studded Bucket Bag, which is the only kind of bucket bag that works with both leather pants and military fatigues.