This is not one of those celeb bag roundups where everyone looks totally relatable and down-to-earth, and half the celebs we feature are just grabbing some fro-yo in West Hollywood. This is one of those celeb bag round-ups where (almost) everyone brought their A-game, right along with their A-game handbags. They are doing press interviews, catching private jets, walking red carpets or just being Rihanna. Their lives just might be a little more glamorous than ours, but that's okay, because it's important to have aspirations. We can't all be Tom Ford carrying a Tom Ford bag to the airport, can we?
1 / 8
Here's a rare paparazzi shot of Anna Wintour, blitzing through JFK airport on her way back from the Oscars with an eye-catching Victoria Beckham tote. Anna's public appearances are usually limited to only the most high-profile of fashion events; she's rarely caught by paps anywhere other than a fashion show or party, but it's even more rare to spot her carrying a handbag and not wearing her trademark shades. I'm a little worried someone's going to lose their job over this.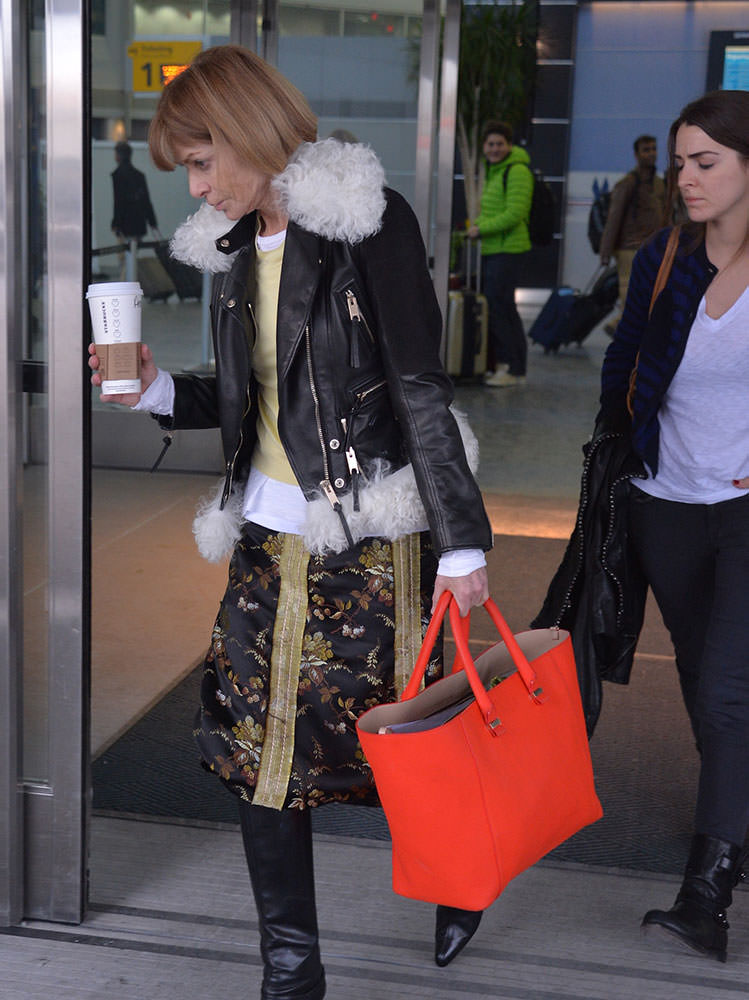 2 / 8
Christie Brinkley
Saint Laurent Sac de Jour Bag
$3,490 via Net-a-Porter
Here's Christie Brinkley, leaving The View studios with a Saint Laurent Sac de Jour. Christie is making the press rounds to promote her new skincare line, though I just assumed she was drumming up a little promo for the Parks & Rec series finale. That tells you where my priorities are.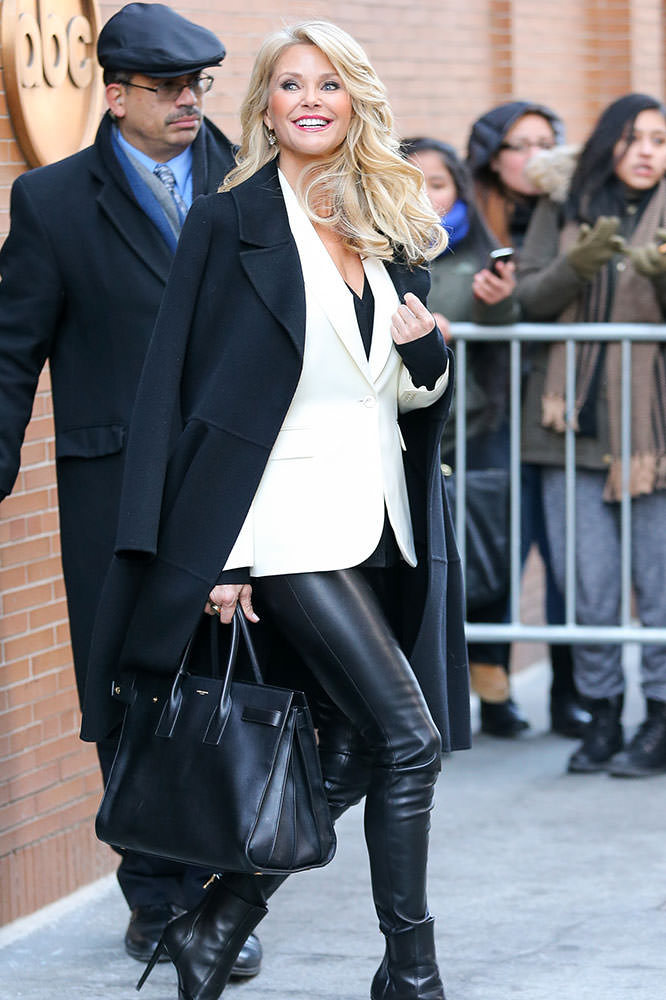 3 / 8
Gabrielle Union
Chanel Classic Flap Bag
The View studios were just a revolving door of good bags last week. Here's Gabrielle Union, carrying a beautiful black Chanel Classic Flap Bag on her way in. Gabrielle is doing a little promo for the new season of her BET series Being Mary Jane.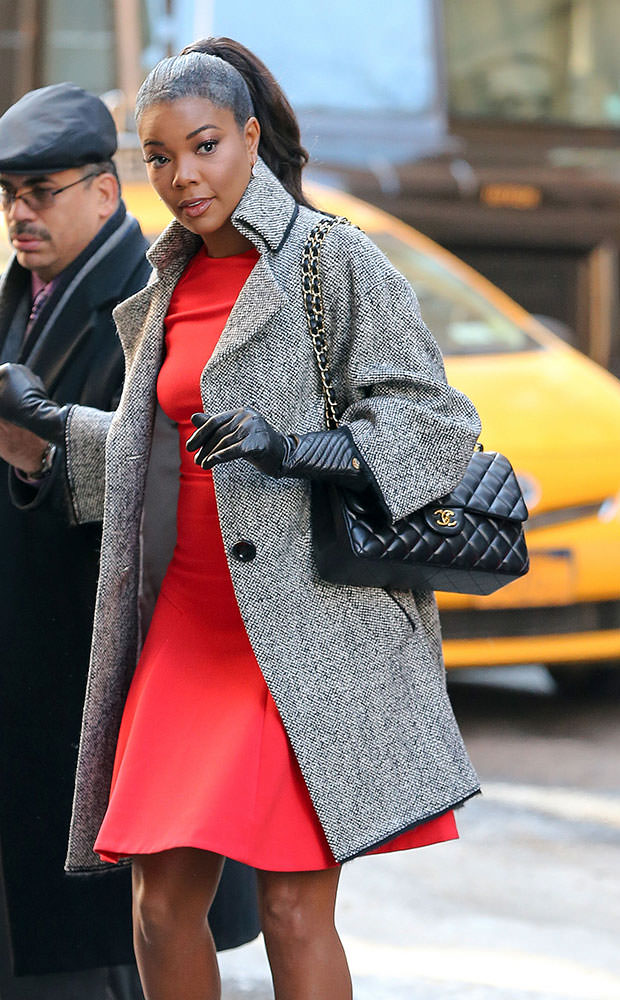 4 / 8
Kim Kardashian
Hermès Grizzly Suede Birkin
Here's Kim at LAX with her Hermès Grizzly Suede Birkin. I could have sworn Kim sold this bag via Heritage Auctions a couple years ago, but no. Apparently she had two, and she sold the larger version. That seems apropos.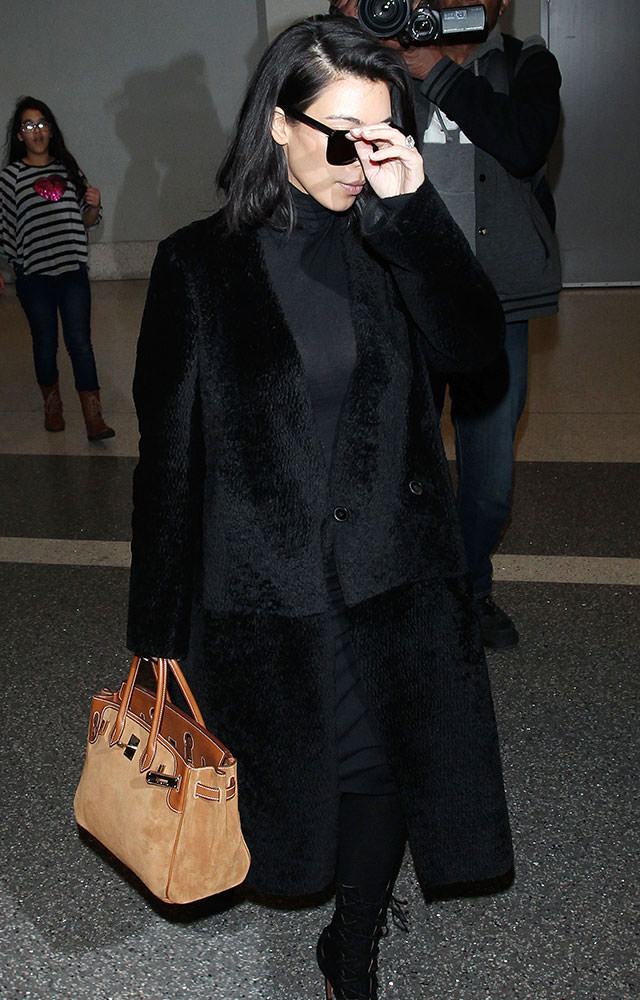 5 / 8
Jada Pinkett Smith
Roger Vivier Boite de Nuit Clutch
Jada Pinkett Smith recently walked the red carpet at the premiere of her hubby's new flick Focus, carrying a classic Roger Vivier clutch. This particular RV style is a longtime red carpet fave. BTW, if you're not watching Jada on Gotham, you've made a grave mistake.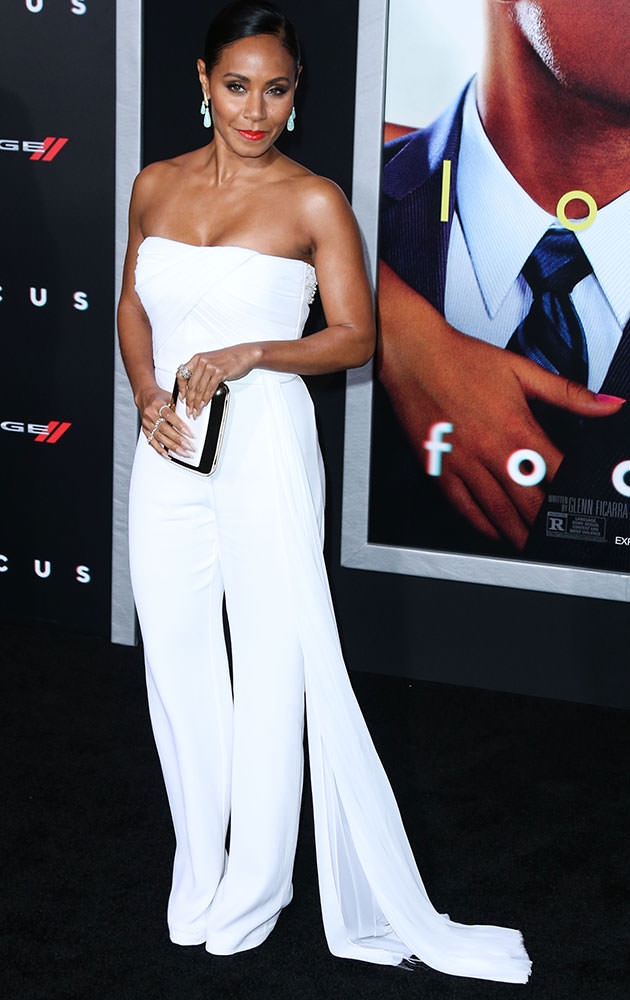 6 / 8
Rihanna
Ralph Lauren Embroidered Ricky Bag
Shop via Ralph Lauren
While Rihanna has always mixed preppier elements into her personal style, an embroidered Ralph Lauren Ricky with an eagle on it seems to take the prep quotient to a whole new level. However, when you look at the actual embroidery up close, the eagle motif is a little edgier than you'd expect from RL. The brand says the embroidery is inspired by "traditional flight jacket artwork;" it seems just slightly left of what I was expecting, but it makes way more sense for Rihanna.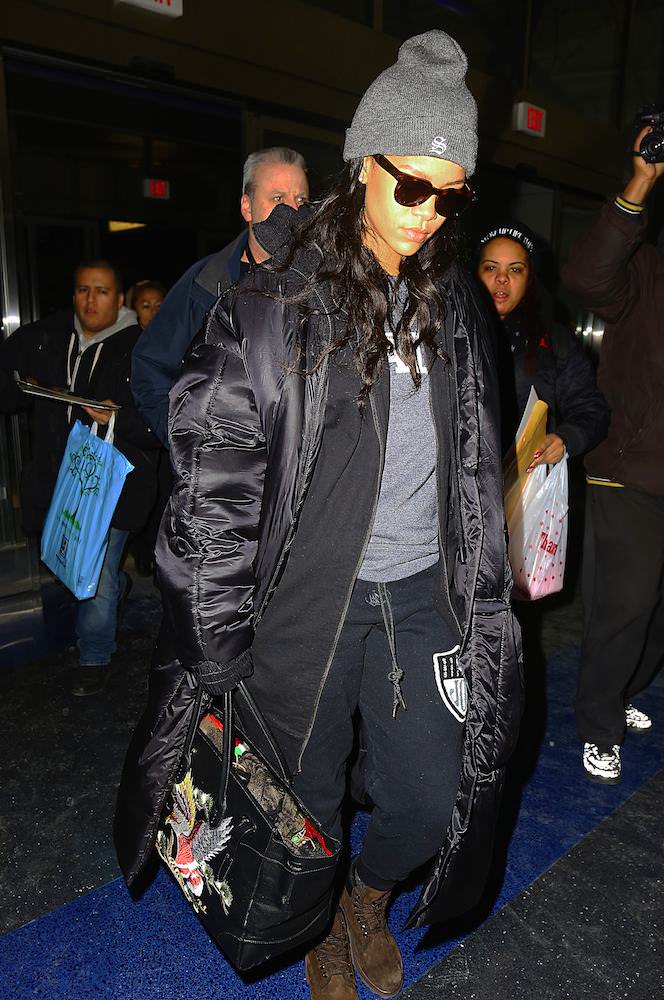 7 / 8
Sofia Vergara
Chanel Grand Shopping Tote
Ladies, Sofia Vergara is proof positive that you can have it all: millions of dollars in the bank, massive personal success, Chanel bags, a line of clothing AND home goods at K-mart, and an equally famous boyfriend who is also a specimen of physical perfection. (Oh, and Sofia even has a kid! He's basically a grown man now, but it still counts, right?) Here she is with fiancé Joe Manganiello at LAX.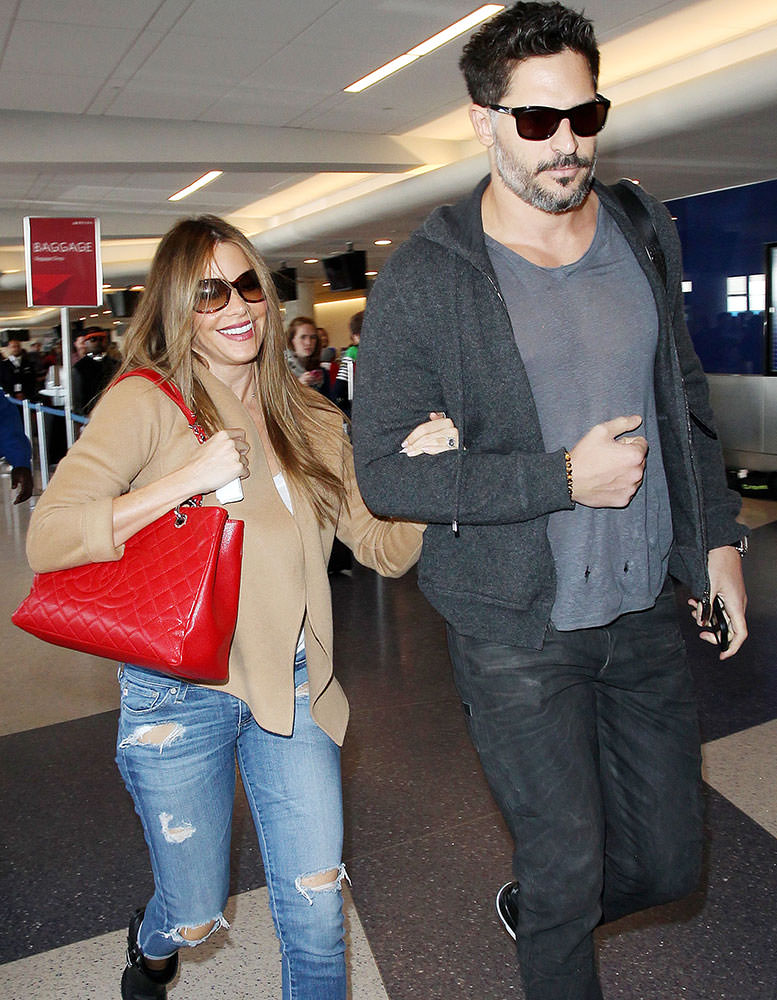 8 / 8
Here's Tom Ford, arriving at LAX with what we have to assume is a bag of his own design, although we can't find one with similar handle attachments for sale online. We can only conclude that this Tom Ford bag is something that's currently in development for a future season. Or maybe Tom Ford made a Tom Ford-exclusive Tom Ford handbag.