We love to feature Rihanna as frequently as possible in our celebrity posts, but it's been a while since anyone snapped a truly premium pic of her carrying a good bag. But today, we are doubly blessed! Other celeb pickings aren't too shabby either, but Bella Hadid's new bag has us stumped. It's rare that Bella carries anything that's not easy to ID from 50 paces away, so we're particularly intrigued. If you have the intel, be sure to let us know in the comments.
1 / 8
Cleo Wade
Author and poet Cleo Wade was seen carrying a lizard-embossed Chloé Aby Lock Bag as she arrived at BUILD Series in New York City to discuss her latest title, Where to Begin. I can say with 100% certainty that Cleo is the first poet to appear in our virtual pages.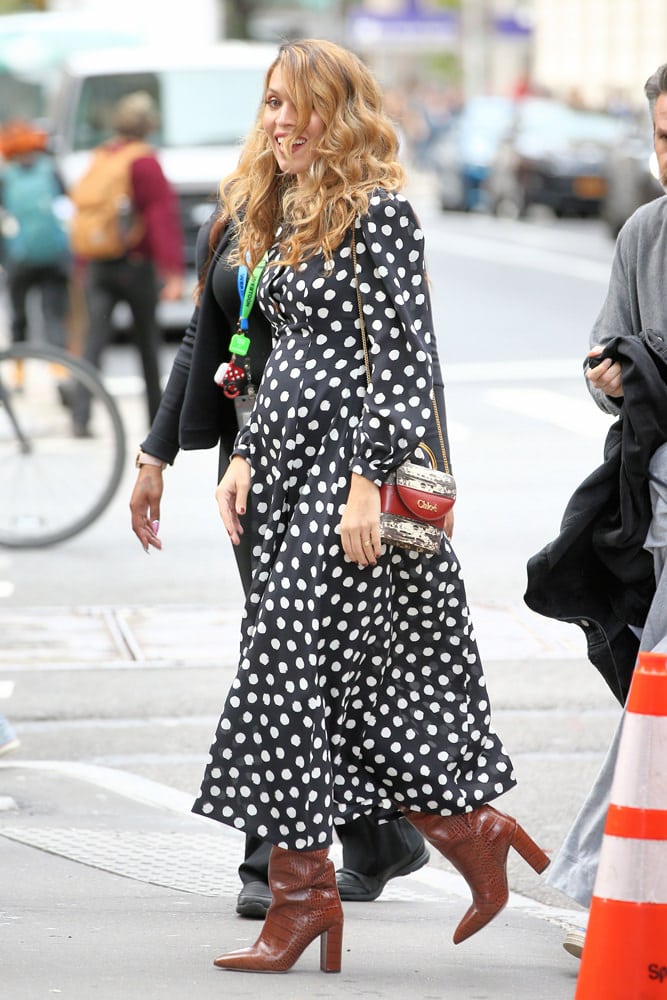 2 / 8
Molly Ringwald
Riverdale's Molly Ringwald was also a recent guest at the BUILD Series in NYC. She's carrying a tricolor Celine Luggage Tote.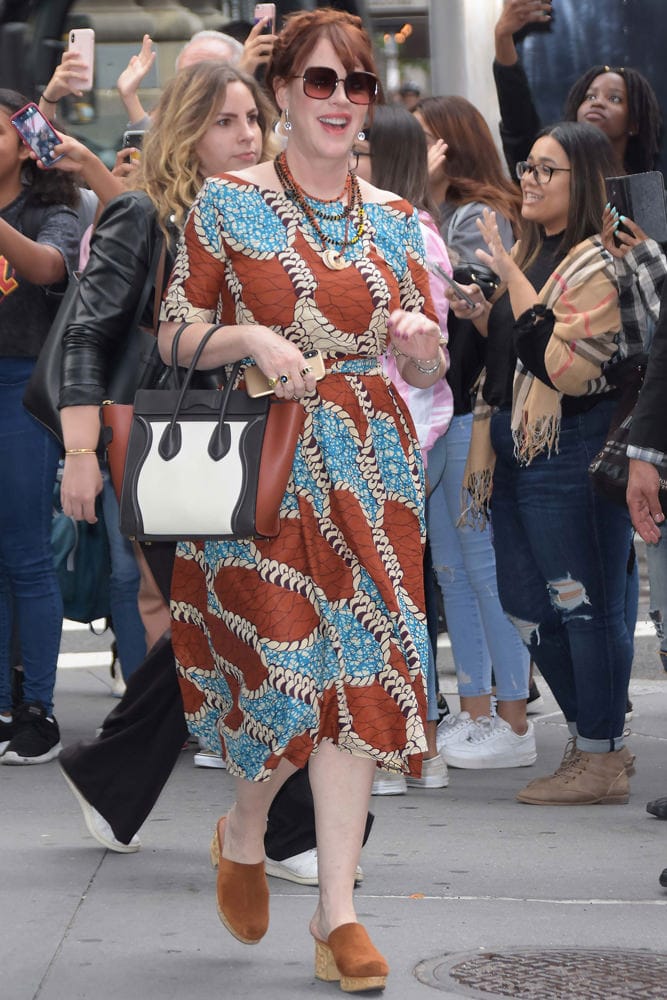 3 / 8
Jessica Alba
Jessica Alba was spotted carrying a Valentino Rockstud Spike Chain Bag while doing a little furniture shopping.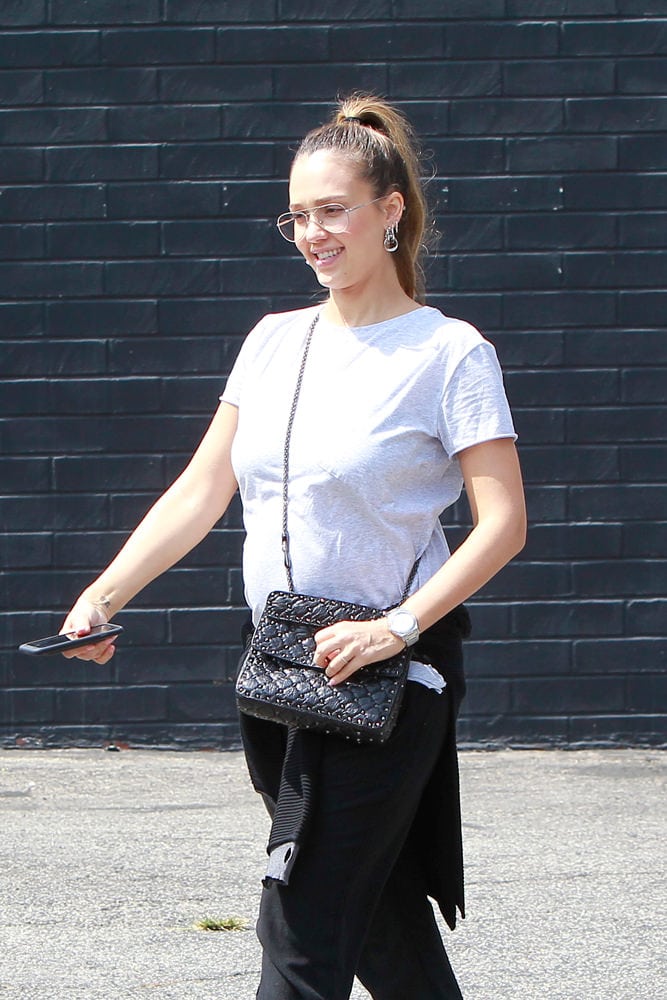 4 / 8
Kyle Richards
Kyle Richards carried this little red Birkin to the Kate Somerville Clinic's anniversary party in West Hollywood.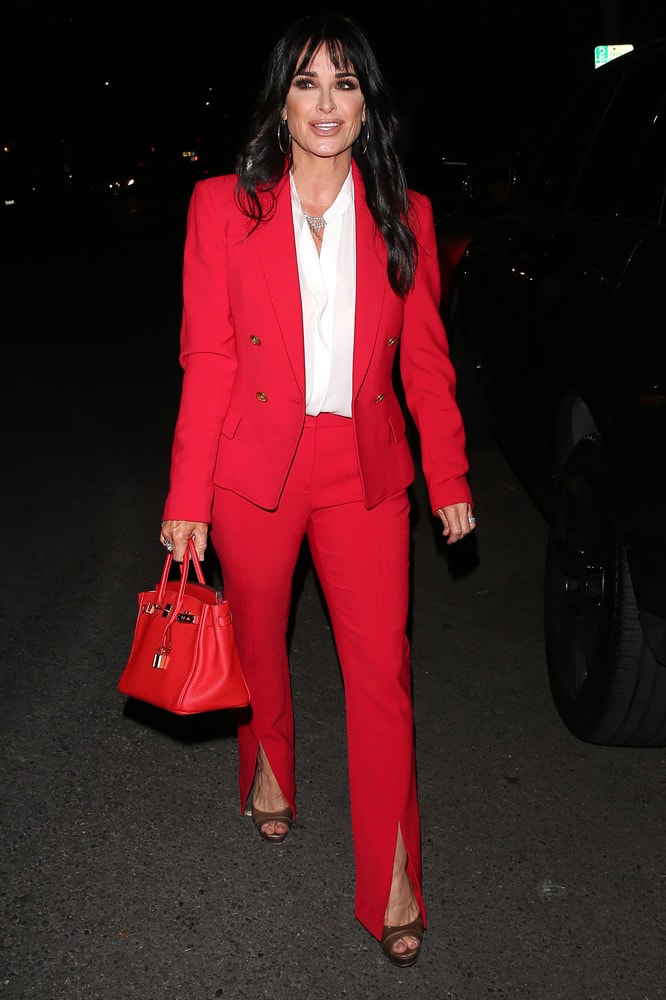 5 / 8
Rihanna
Rihanna was recently spotted at JFK Airport handing off her Dior Book Tote to a pink-haired member of her posse. But wait...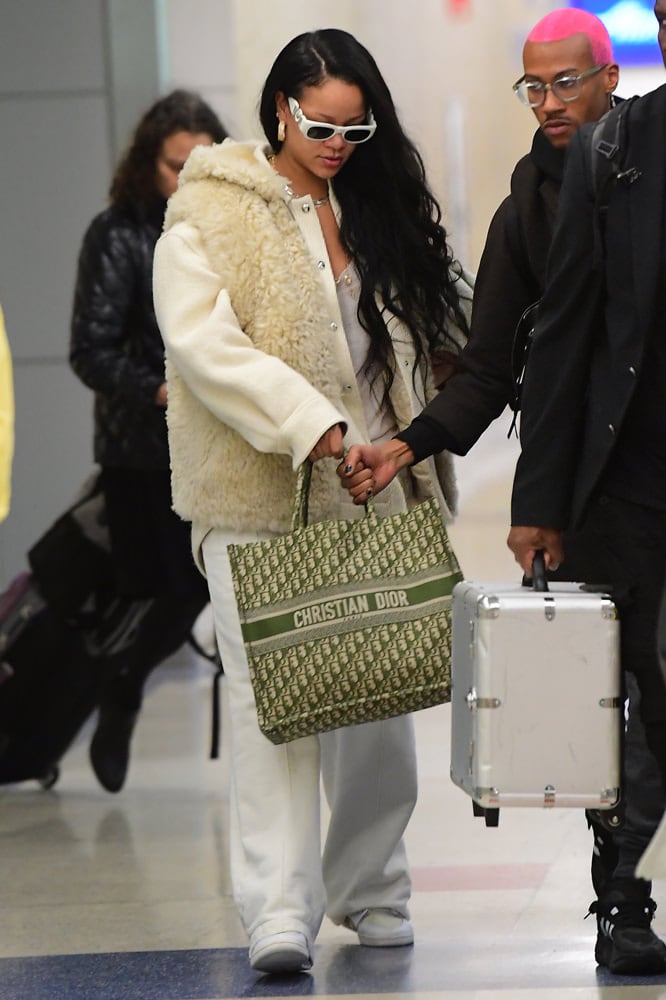 6 / 8
Rihanna
Here she is moments later, leaving JFK with an exotic edition of Bottega Veneta's The Pouch in hand!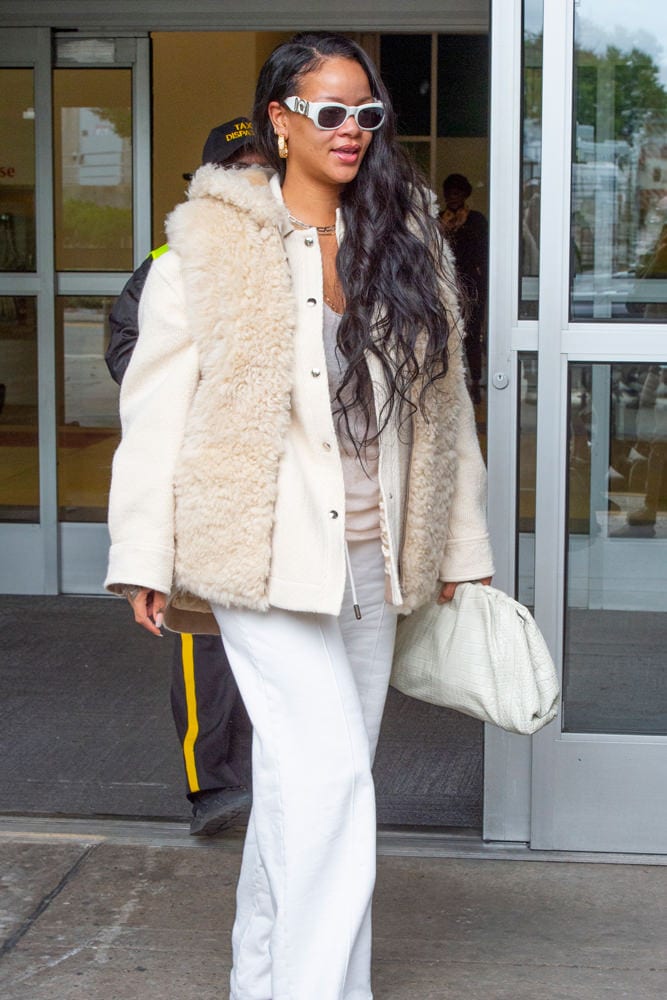 7 / 8
Bella Hadid
Feast your eyes on Bella Hadid's luxe, oversized mystery bag. This gargantuan black leather bag is truly impressive, but we have no idea what it is. Can you assist?