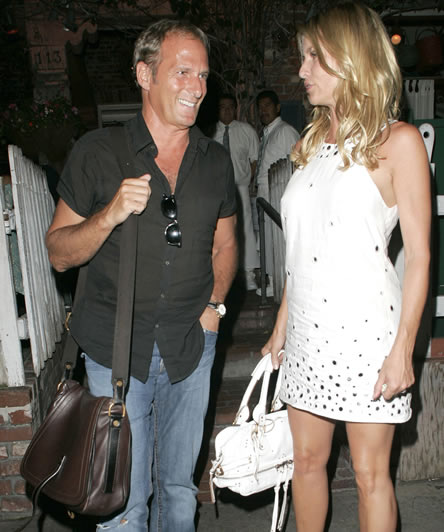 With her sexy legs and his sultry voice, Nicollette Sheridan and Michael Bolton were spotted leaving The Ivy in Beverly Hills earlier this week. The stylish duo smiled and signed autographs while both carrying their handbags. Yes, both carried bags. Michael sported a messenger man bag while Nicollette opted for a white handbag. Pin-pointing Nicollette's handbag is far easier than naming Michael's bag.
Can you Name that Bag!?
More pictures below.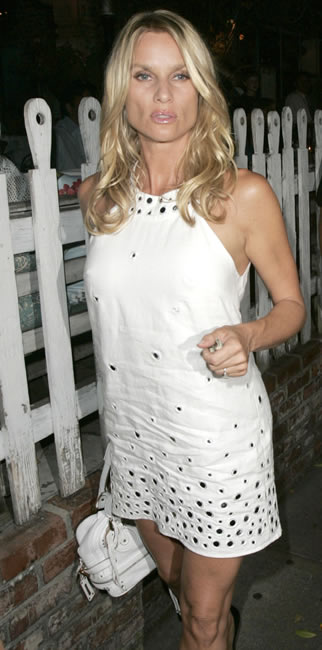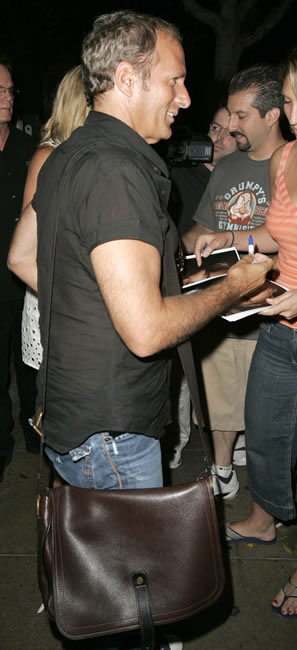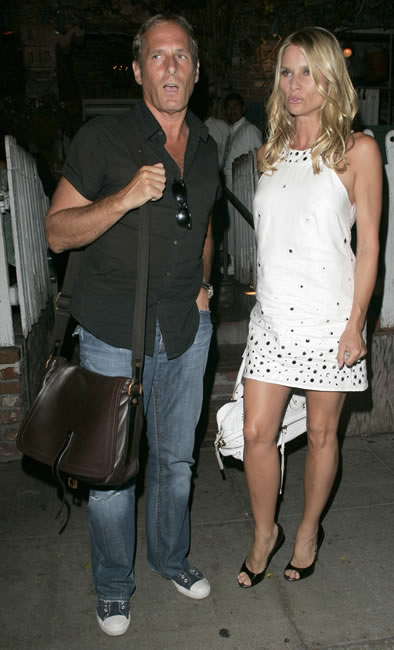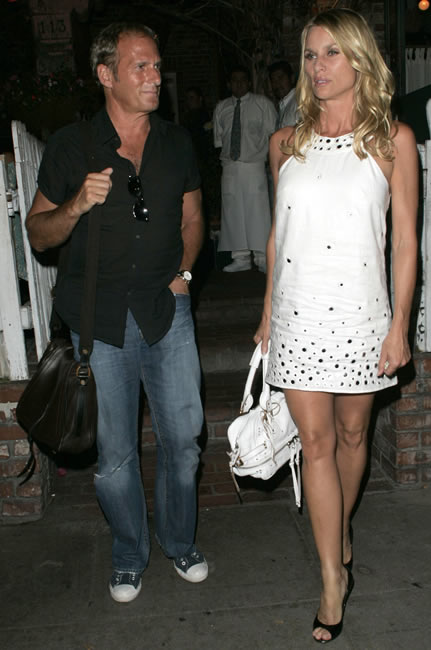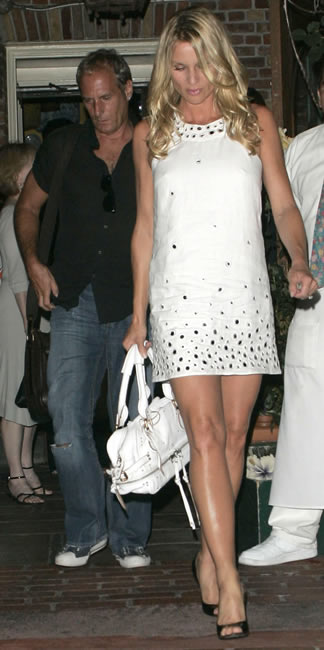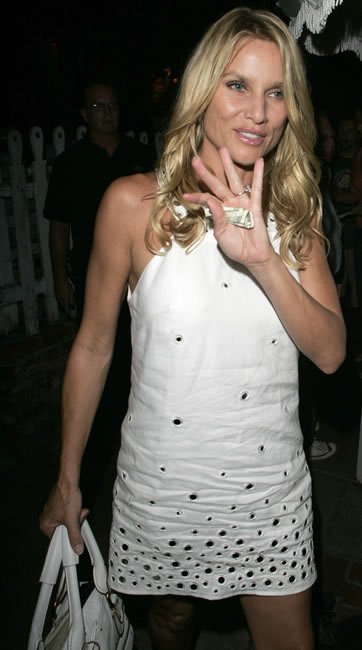 Images via Celeb Utopia