Paris Couture Week is such a nice way to start a fashion season. Before the month-long slog of shows in New York, London, Milan and Paris, the industry's best and brightest gather at a handful of shows to see the world's most exquisite garments. There are few handbags shown during couture week, unfortunately, but we're good at making our own fun around here.
Where you do find great bags during this hallowed fashion tradition is on the arms at the ultra-glamorous attendees, which include celebrities, industry luminaries and particularly dedicated clients of each brand. Below, check out the best of the best that we found after a thorough search of all the pictures from Paris.
1 / 28
Adriana, a former Miss Mexico title holder, carried this sophisticated little bag to the Zuhair Murad show.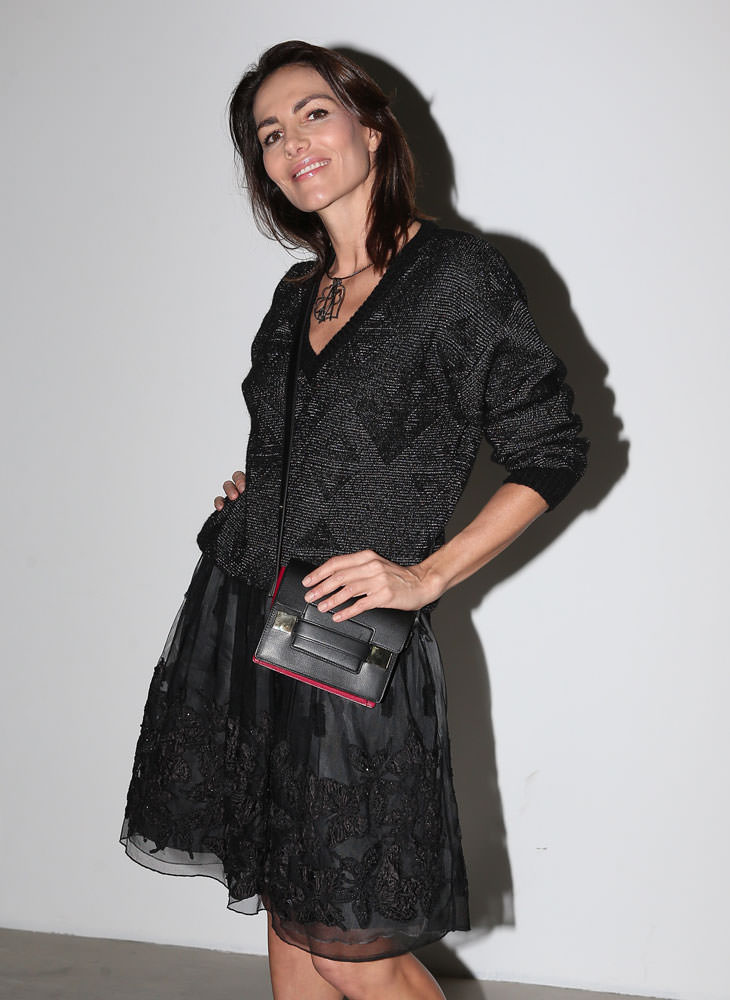 2 / 28
Alice Dellal
Chanel Boy Bag
Fun fact: Alice, sister of Charlotte Olympia creator Charlotte Dellal, was the face of the Boy Bag line when it debuted.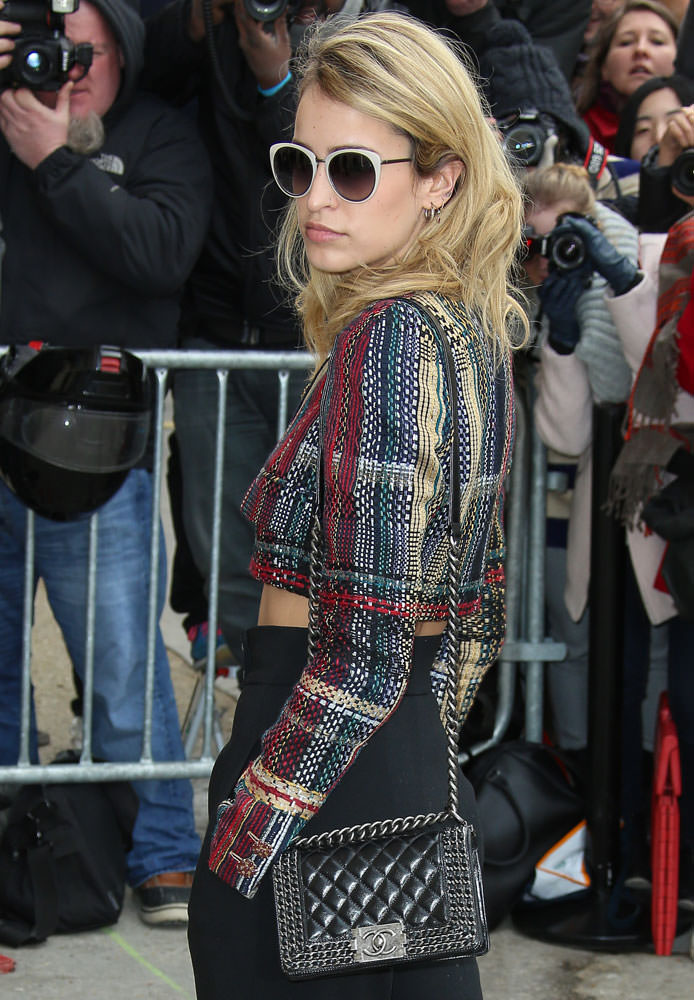 3 / 28
Anne Berest
Chanel Flap Bag
Anne is a popular French writer, and she's also a favorite of Karl Lagerfeld.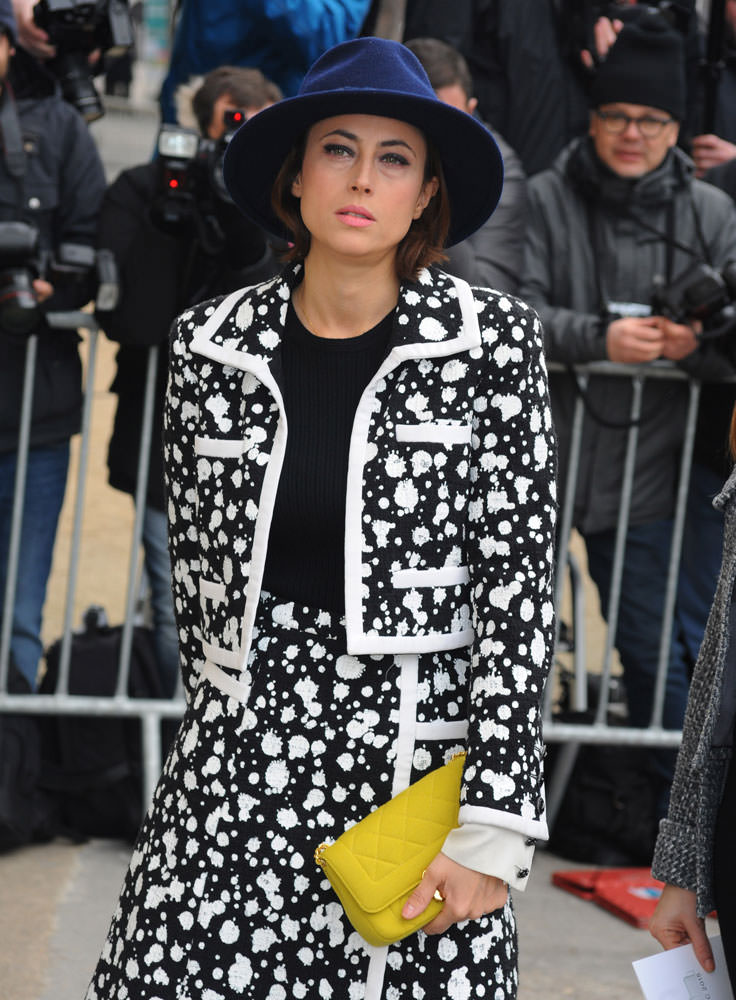 4 / 28
Bao Bao Wan
Christian Dior Be Bag
Bao Bao is a jewelry designer; those baubles she's wearing are of her own creation.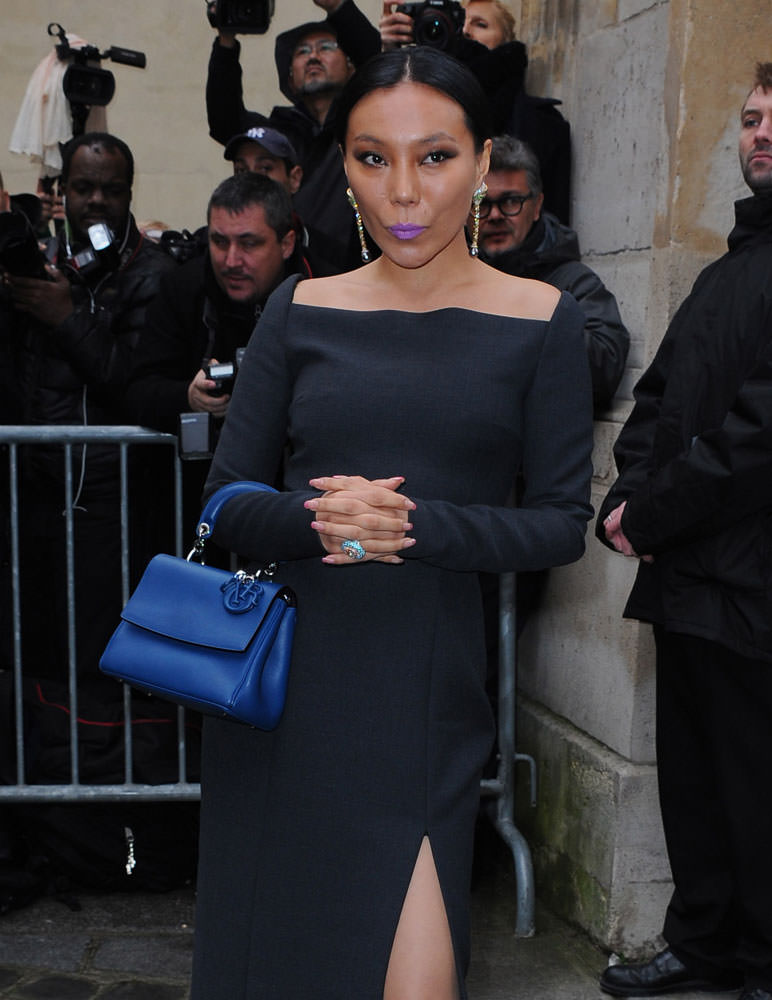 5 / 28
This was the worst angle on Carla, sadly, but it was the only one where we could see her bag clearly. Celebs: help us help you and carry those things front and center.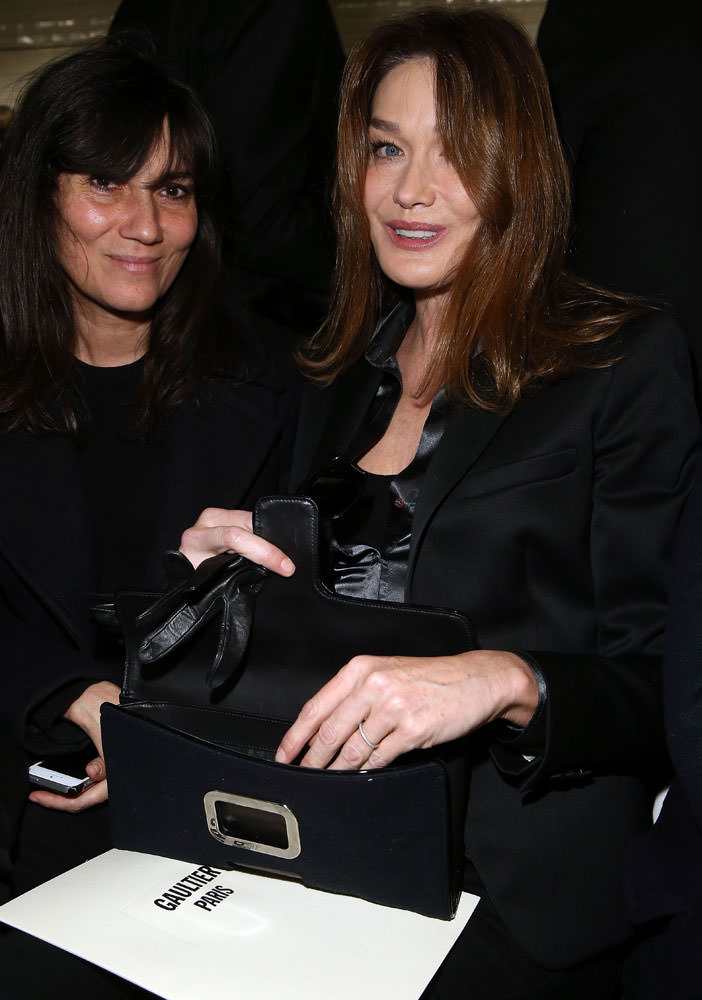 6 / 28
Cécile Cassel
Chanel Equation Box Clutch
Cécile is another of Karl's favorite French It Girls, as you might have expected.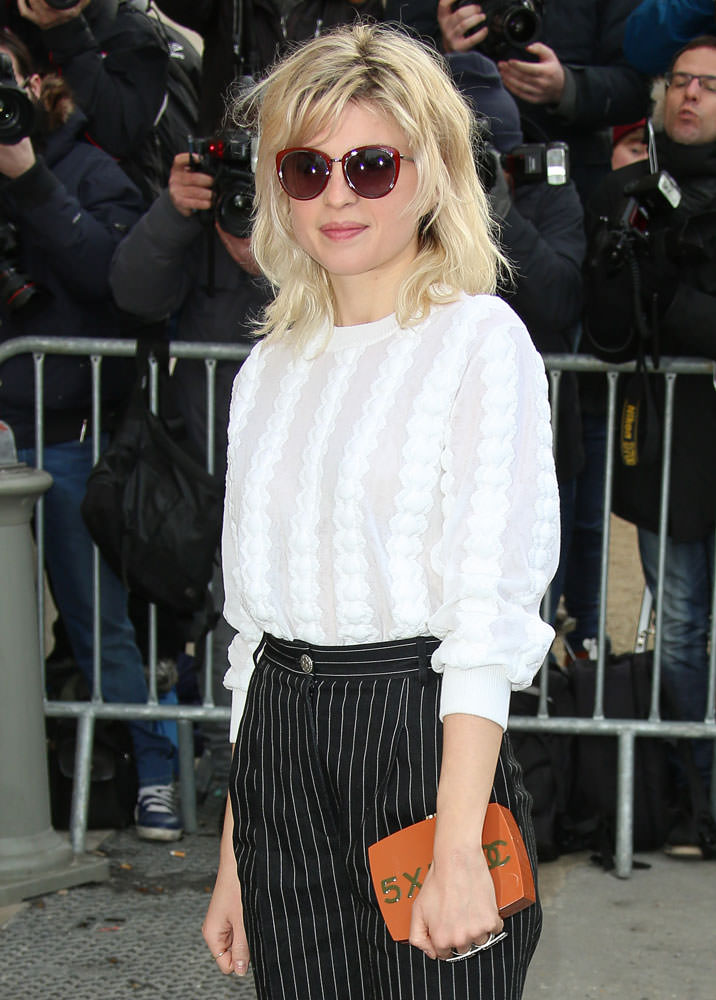 7 / 28
Chiara Ferragni
Christian Dior Mini Lady Dior Tote
There are a lot of successful fashion bloggers out there, but Chiara is the undisputed queen of them all.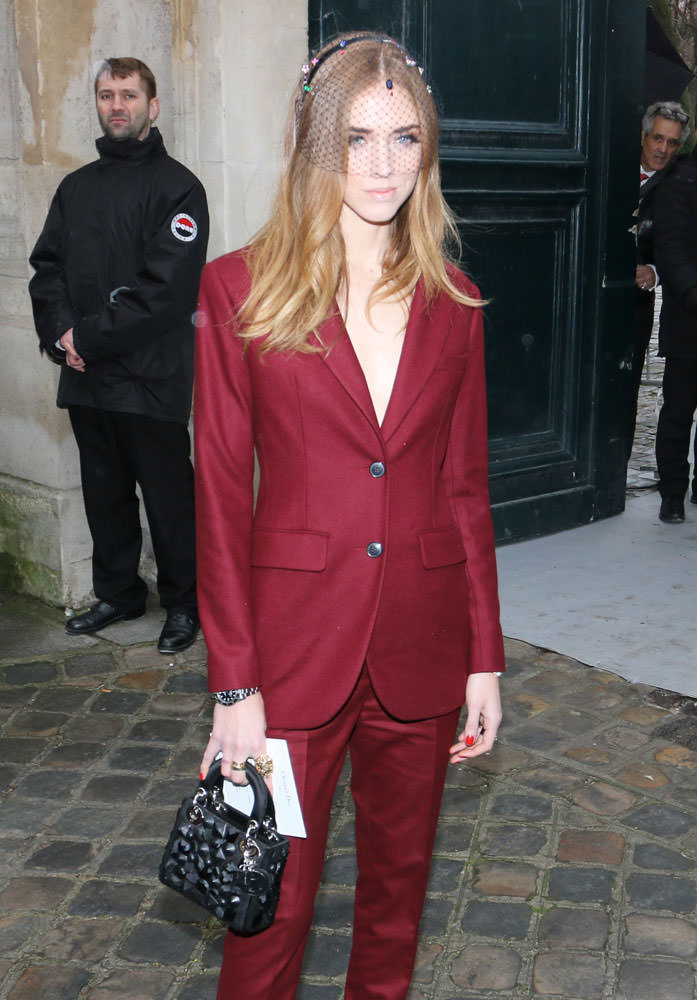 8 / 28
Deborah Valdez-Hung
Kate Spade Hello Shanghai Cruz Chinese Takeout Bag
Shop Kate Spade via Nordstrom
Deborah is the wife of a Macau casino magnate, but just because she can afford any bag in the world doesn't mean she has to pass up fun, lower-priced options like this Kate Spade bag.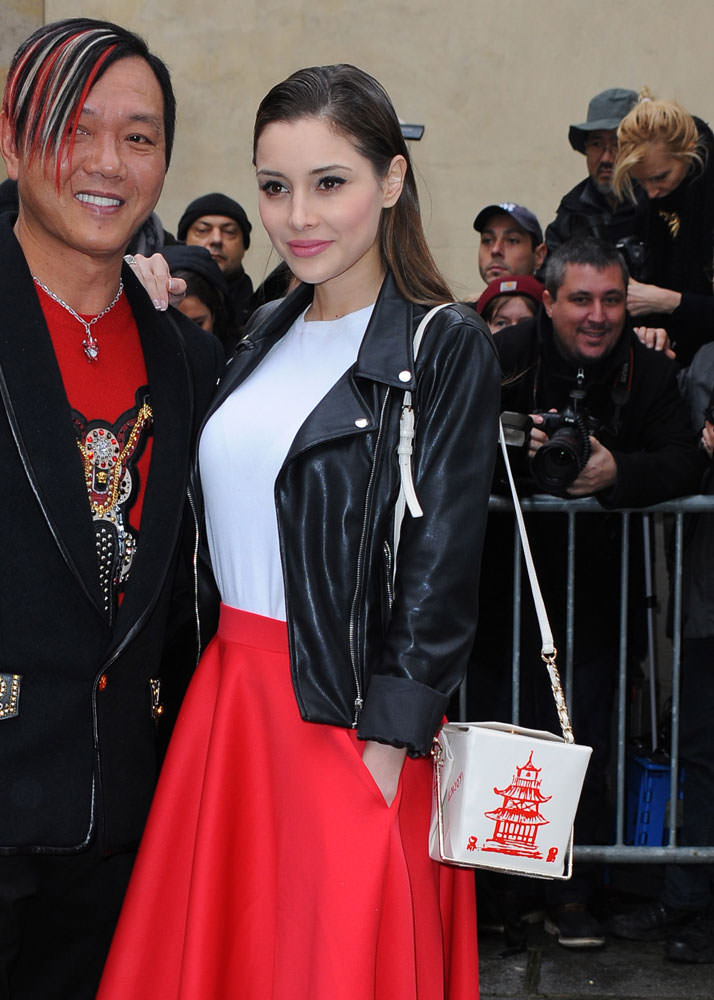 9 / 28
Delfina is part of the Fendi family, in case you were wondering where she picked up this not-yet-released bag.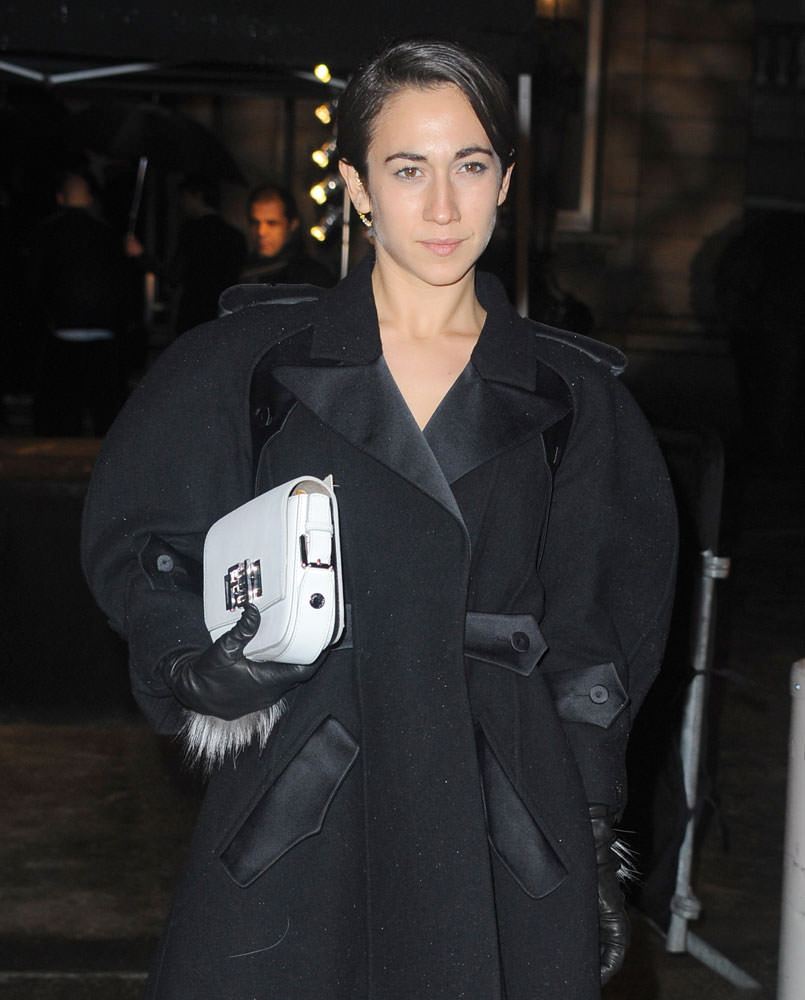 10 / 28
This clutch is no longer made, but Dita has a close relationship with the band and often pulls things out of her personal collection that you can't find on the current market.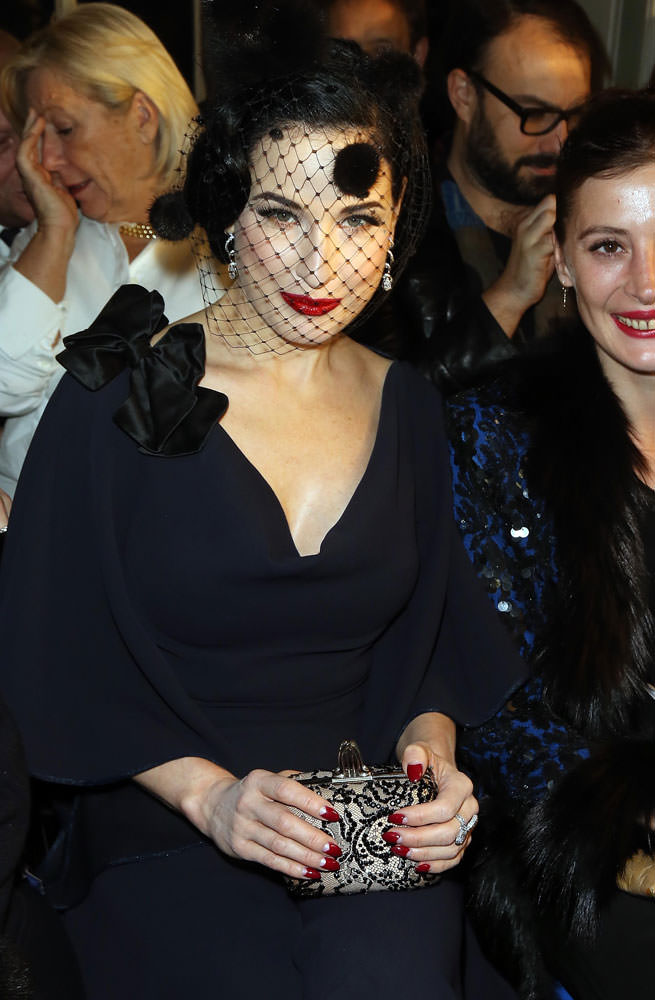 11 / 28
Dylan Penn
Chanel Mini Flap Bag
The just-barely-grown children of celebrities are very trendy in fashion right now, and a genetic pedigree from Robin Wright and Sean Penn isn't anything to sneeze at. (Especially the Robing Wright part.)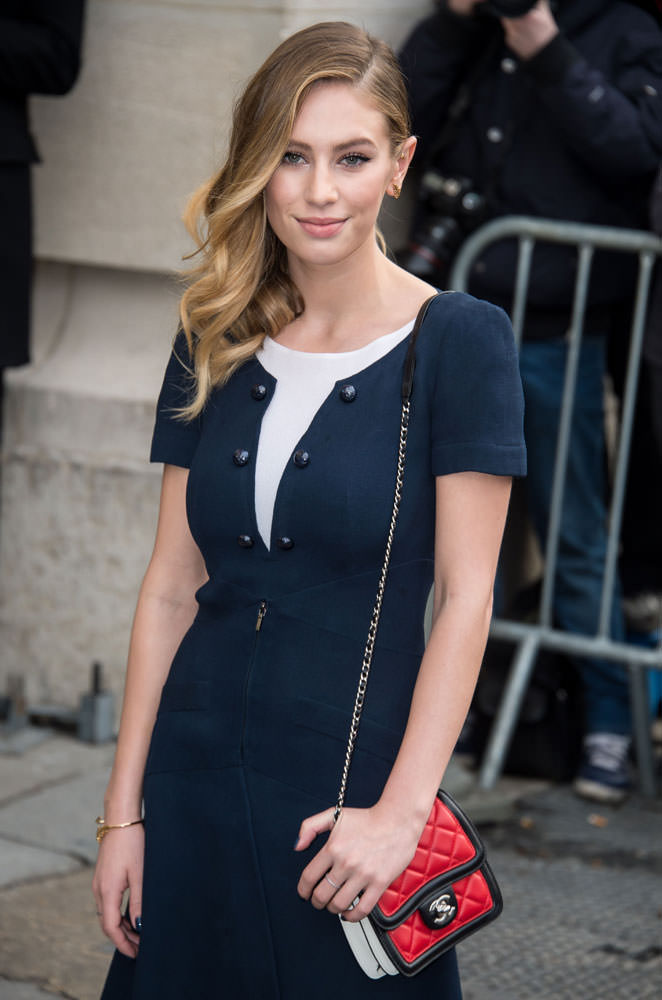 12 / 28
Elena Perminova
Giorgio Armani Embossed Snake Clutch
After marrying a Russian media mogul, this former model made the jump to the front row (and zillions of street style blogs).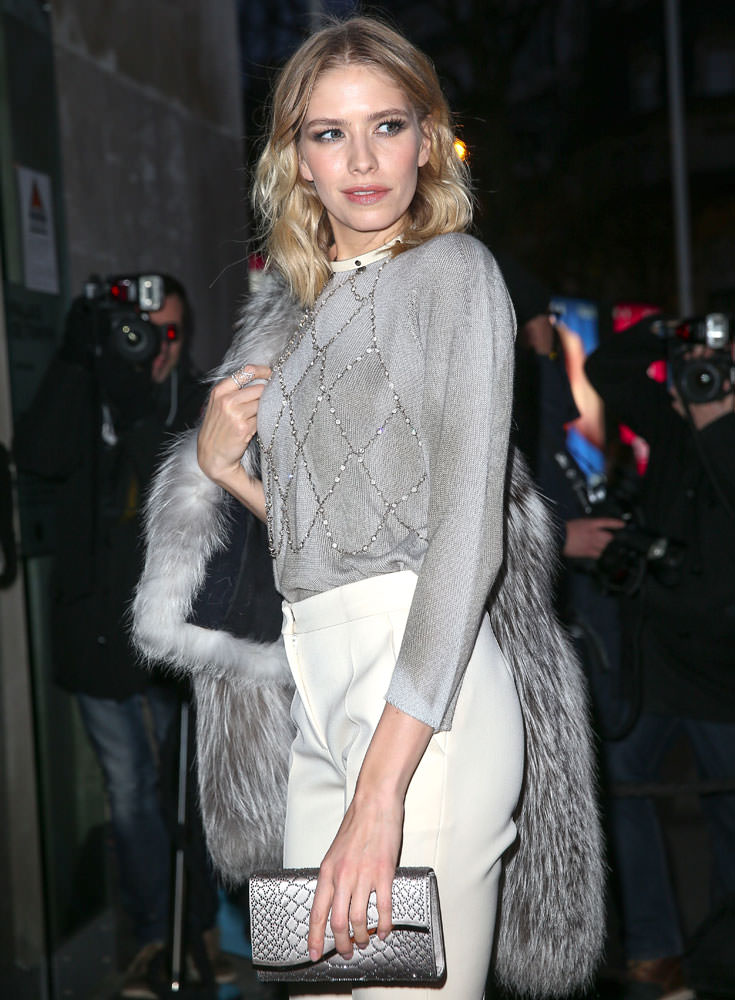 13 / 28
Élodie Bouchez
Chanel Boy Bag
I wonder how Karl lets all of his French actresses know they've been picked to join the Chanel harem? Do they get official letters?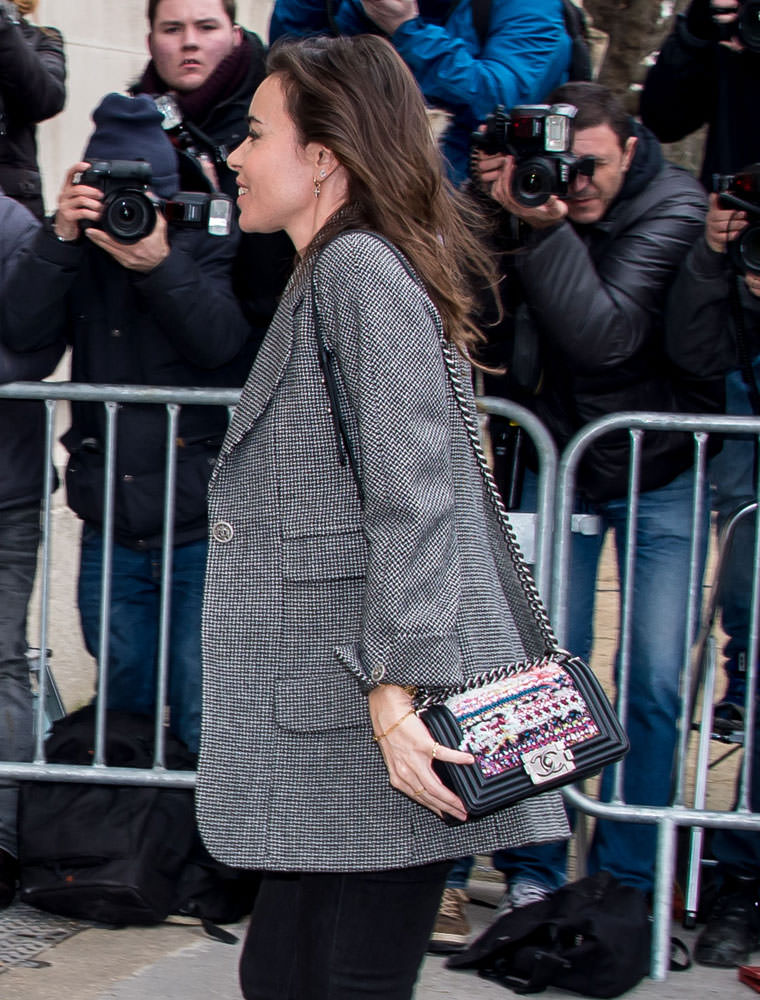 14 / 28
Eva Herzigova
Christian Dior Twist Clutch
Eva's retired from the runway, but I'd still love to see her close a show here and there.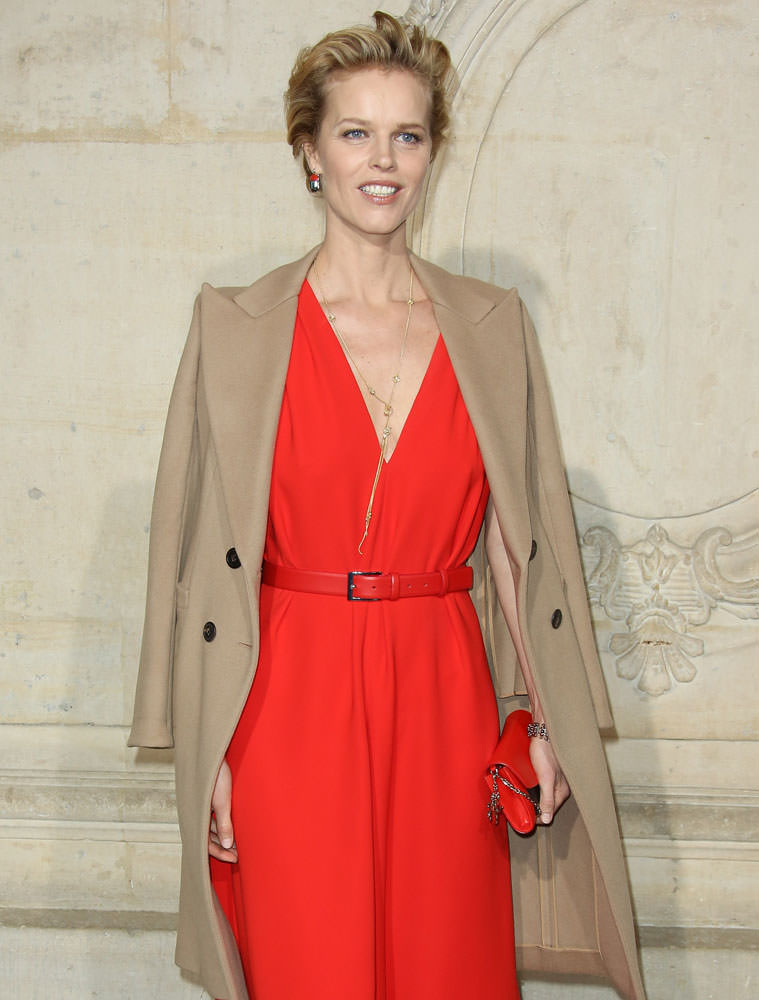 15 / 28
Kendall Jenner
Céline Nano Luggage Tote
Kendall's no gimmick--season after season, she's still making the rounds on the world's best runways.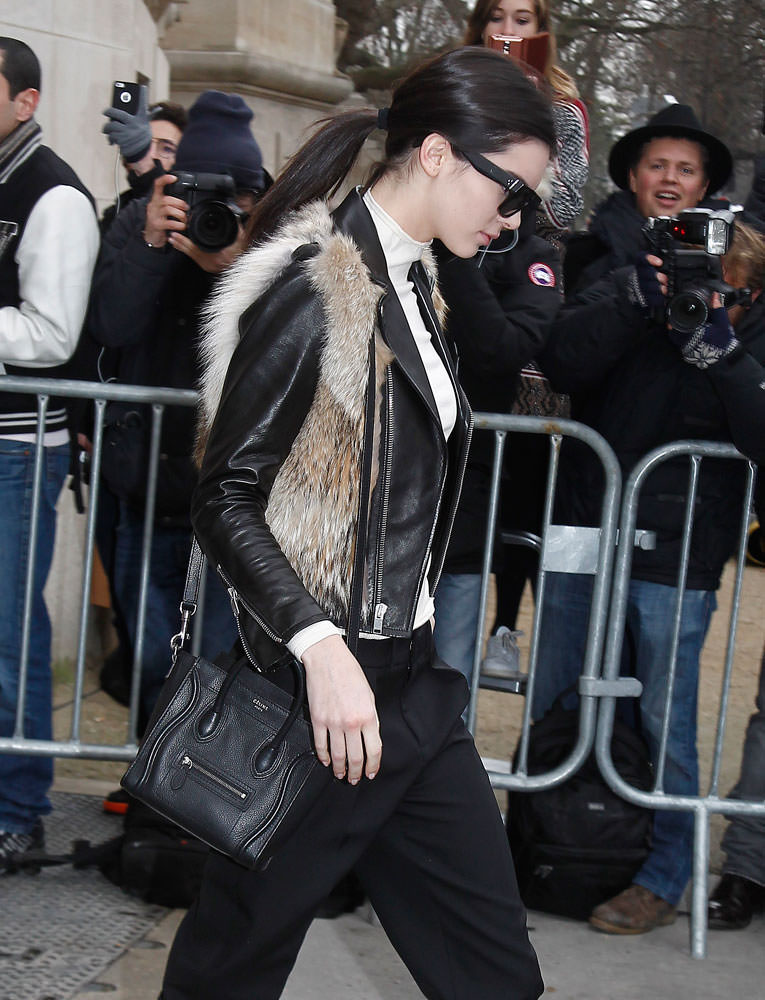 16 / 28
Kris Jenner
Chanel Boy Brick Clutch
And where there's Kendall, there's Kris.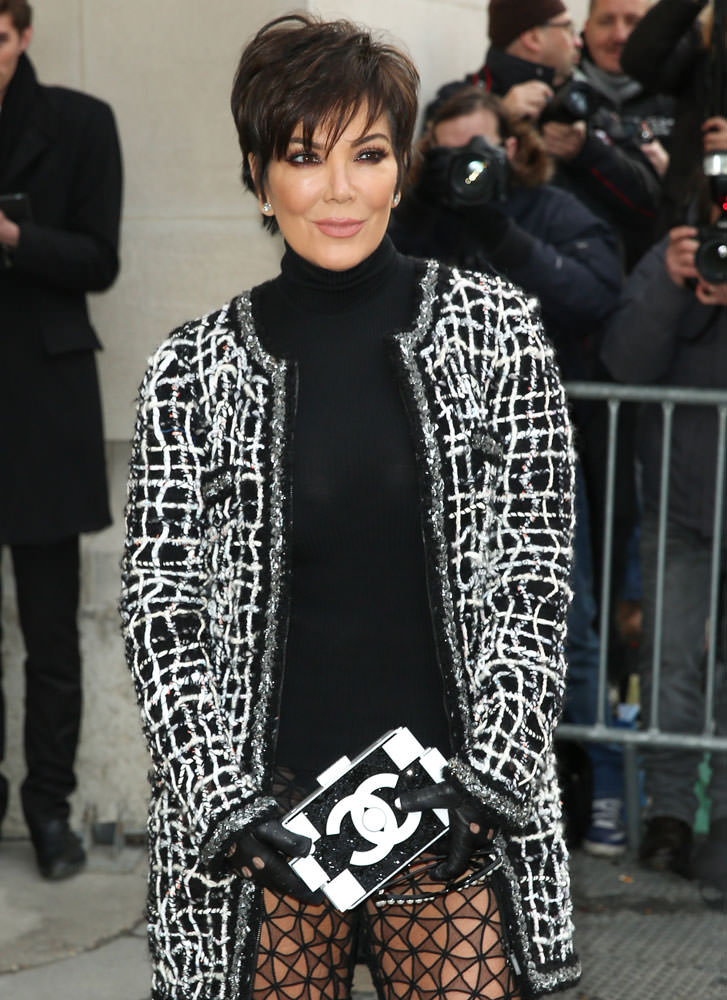 17 / 28
Kris Jenner
Chanel Shoulder Bag
Mama Kris can't go to Couture Week and get photographed only once, or in only one outfit.
18 / 28
Kristin Scott Thomas
Giorgio Armani Silk Clutch
I always love seeing a talented actress resurface at the show of a designer who she's worn on many a red carpet.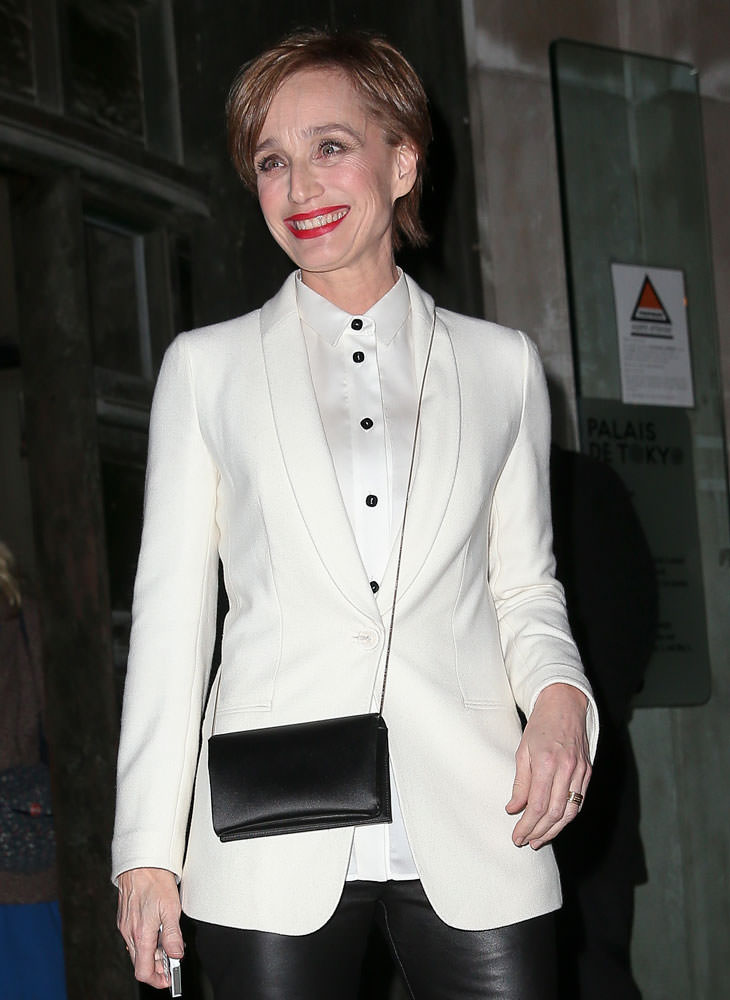 19 / 28
Laure Heriard Dubreuil
Valentino Rockstud Crossbody Bag
$1,395 via MyTheresa
You may not recognize Laure, but a lot of you probably love her store--she's an owner of The Webster in Miami.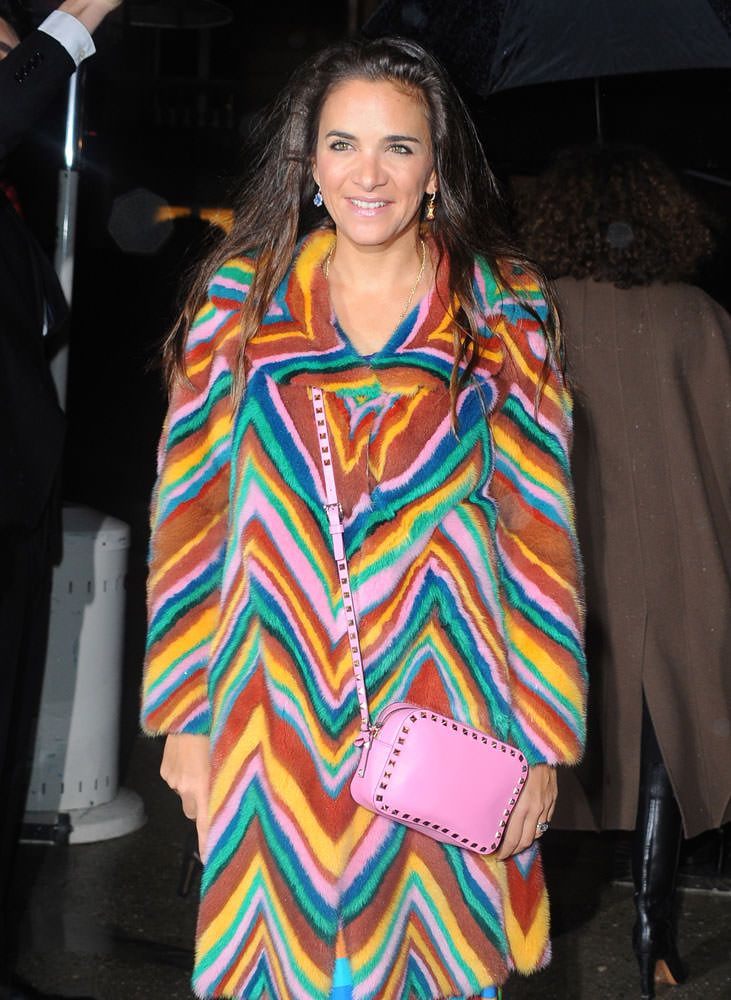 20 / 28
Maddison Brown
Christian Dior Twist Clutch
Maddison has made the transition from model to actress--she's slated to star opposite Nicole Kidman in an upcoming movie.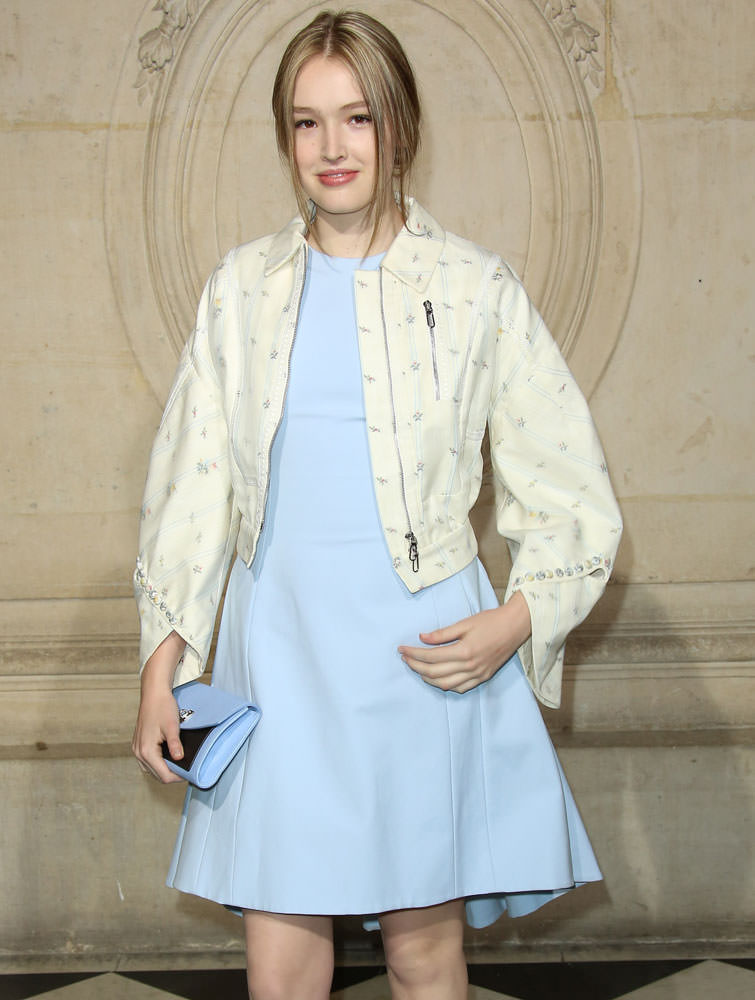 21 / 28
It's difficult to tell from this angle, but trust me, that's an Obsedia.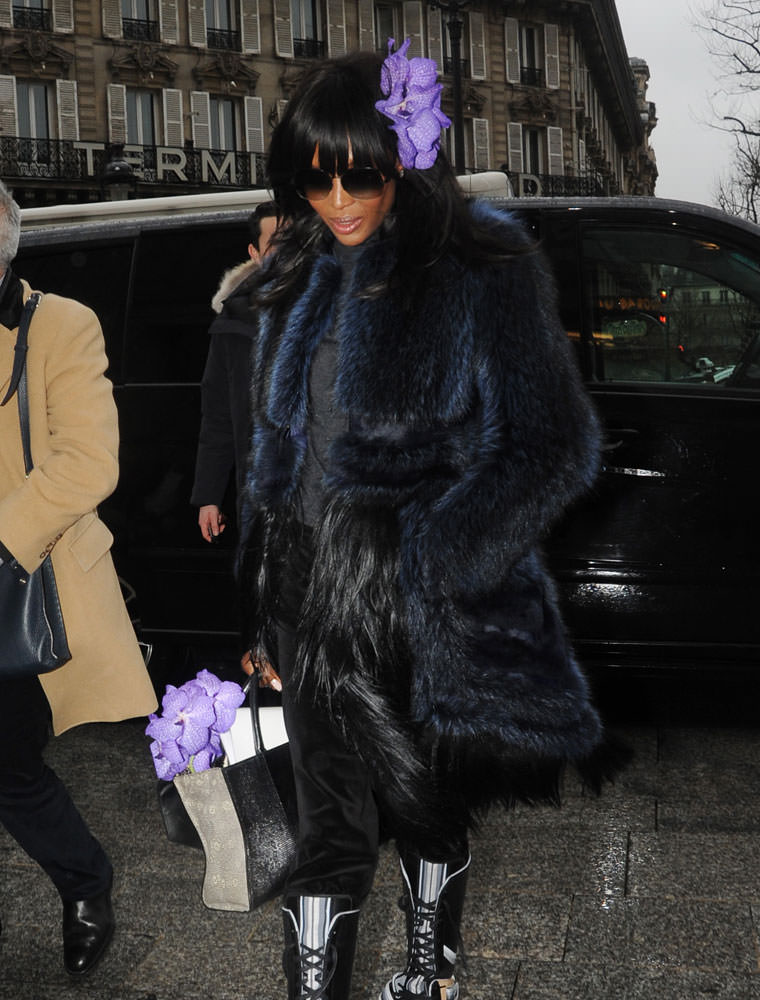 22 / 28
Natalie Portman
Christian Dior Miss Dior Bag
Natalie's been a face of Dior for as long as I can remember, but she doesn't often do the press rounds. It was a pleasant surprise to see her front row at couture.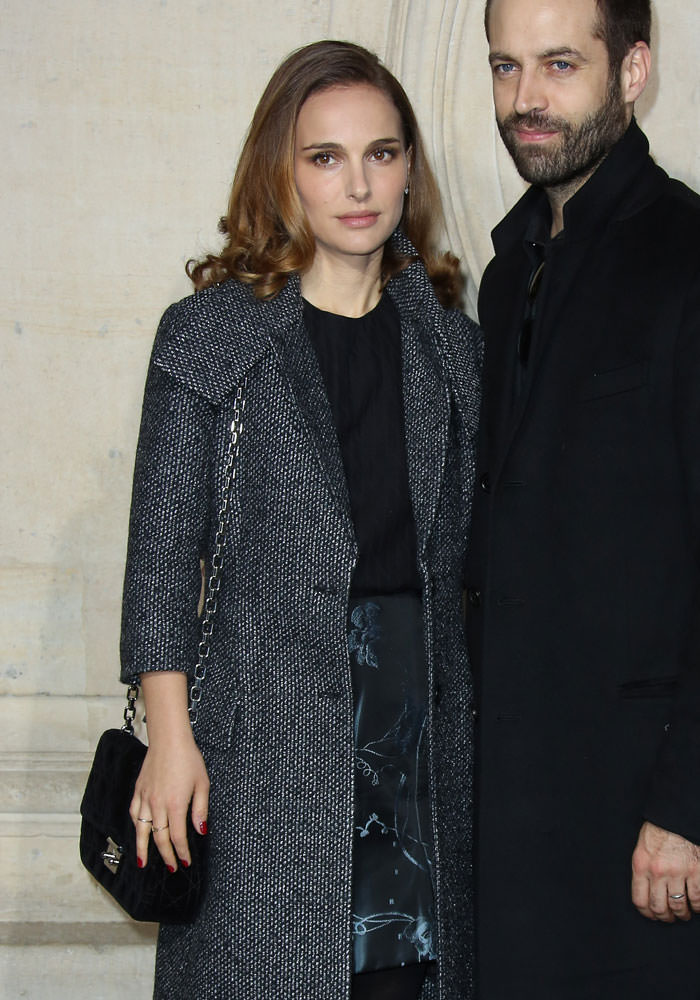 23 / 28
Razane Jammal
Chanel Denim Fringe Bucket Bag
If I were going to the Chanel couture show and this was the bag that Karl sent over for me to carry, I would be bummed. (I mean, I would still carry it. But.)
24 / 28
Robin Wright
Giorgio Armani Mini Borgonuovo Tote
$823 via farfetch.com
She is my queen.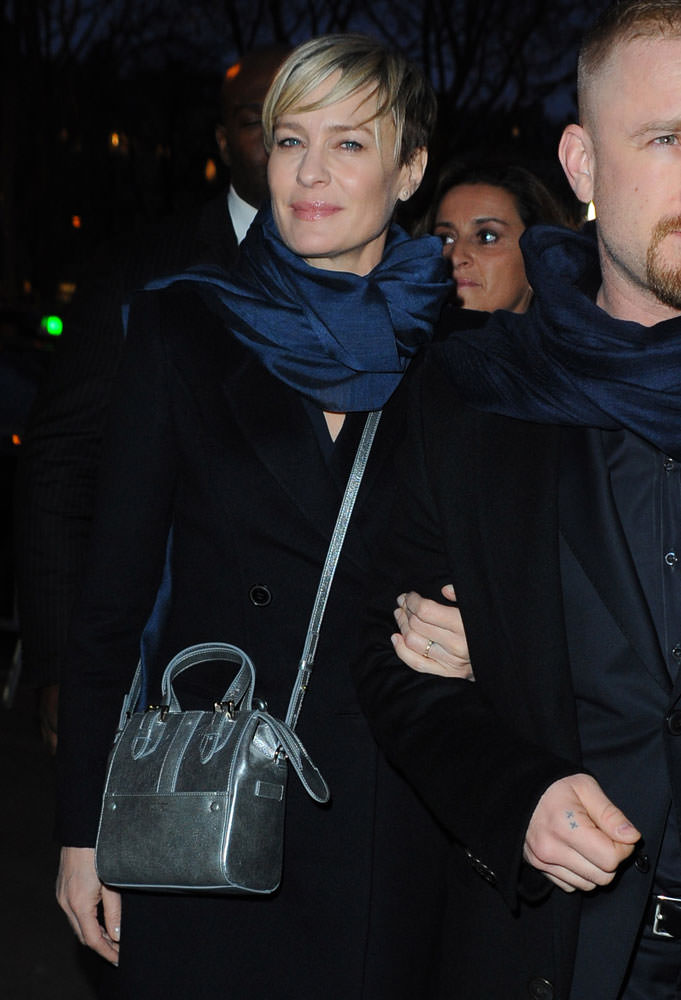 25 / 28
Sofie Valkiers
Christian Dior Diorama Shoulder Bag
Sofie is a Belgian fashion columnist and blogger, and she's carrying Dior's big new bag for Spring 2015.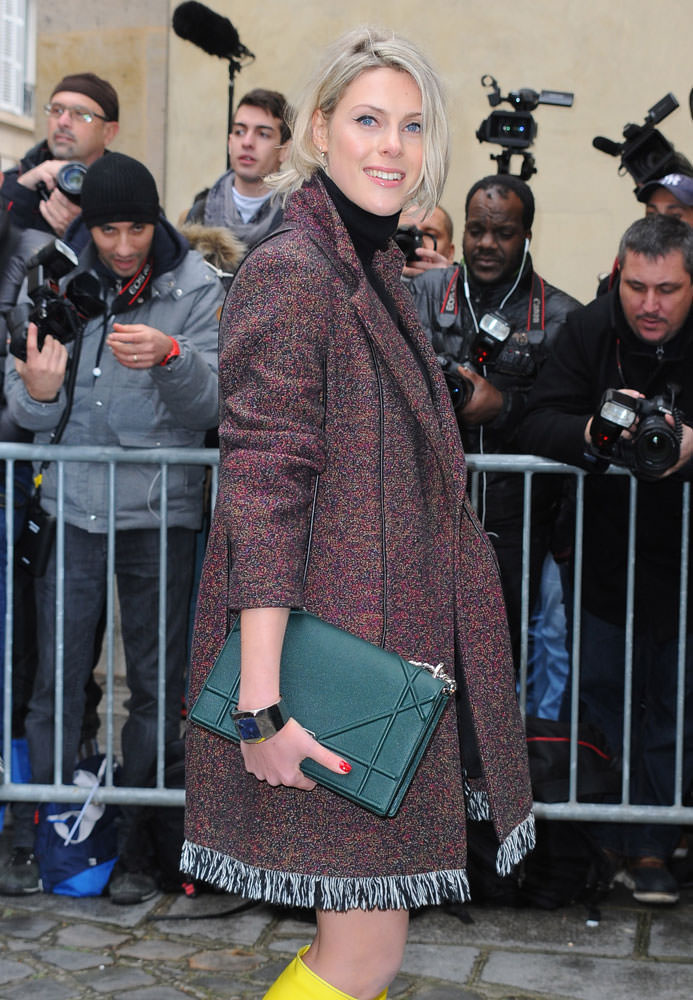 26 / 28
Stacy Martin
Chanel Boy Bag
Stacy is, you guessed it, a French actress appreciated by Karl Lagerfeld.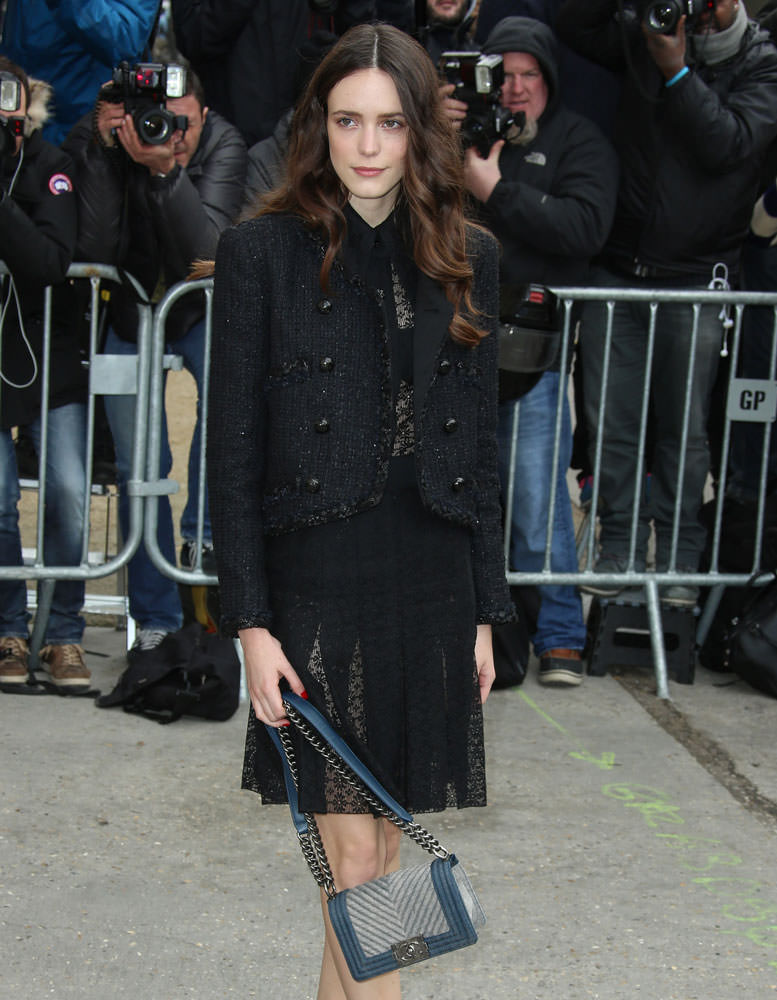 27 / 28
Stella Tennant
Chanel Mademoiselle Mini Bag
Stella, on the other hand, is a British model. (Serious fashion-watchers already knew that, though.)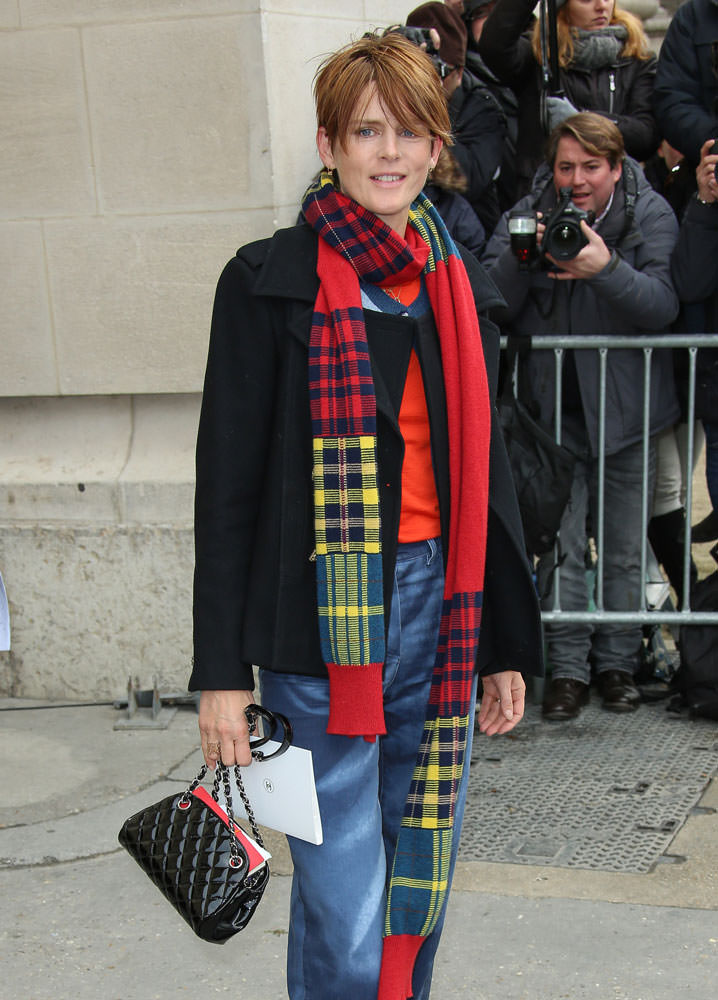 28 / 28
Valentino's couture show wasn't as star-studded as it sometimes is, but British TV personality Tamara Beckwith showed up with her butter-yellow Lock Bag anyway.