While the brand's popularity has undoubtedly ebbed since an event that I will refer to as Peak Phantom Luggage Tote, models still have lots of love for their treasured Céline bags. Models across the US were seen carrying Céline bags in droves this week; when they weren't carrying Saint Laurent, of course. These two brands are apparently at the top of the list of the four or five approved brands that models are allowed to carry this season. (Others would include Chanel, Givenchy and whichever brand has them on the payroll.)
1 / 8
Chrissy Teigen
Céline Boxy Tote
I like the Boxy Tote conceptually; its charm is its simplicity, and the fact that it is unquestionably a Céline bag. But Chrissy's doesn't seem to be holding up so well. Scuffs and scratches really stand out on a bag with such a lack of detailing.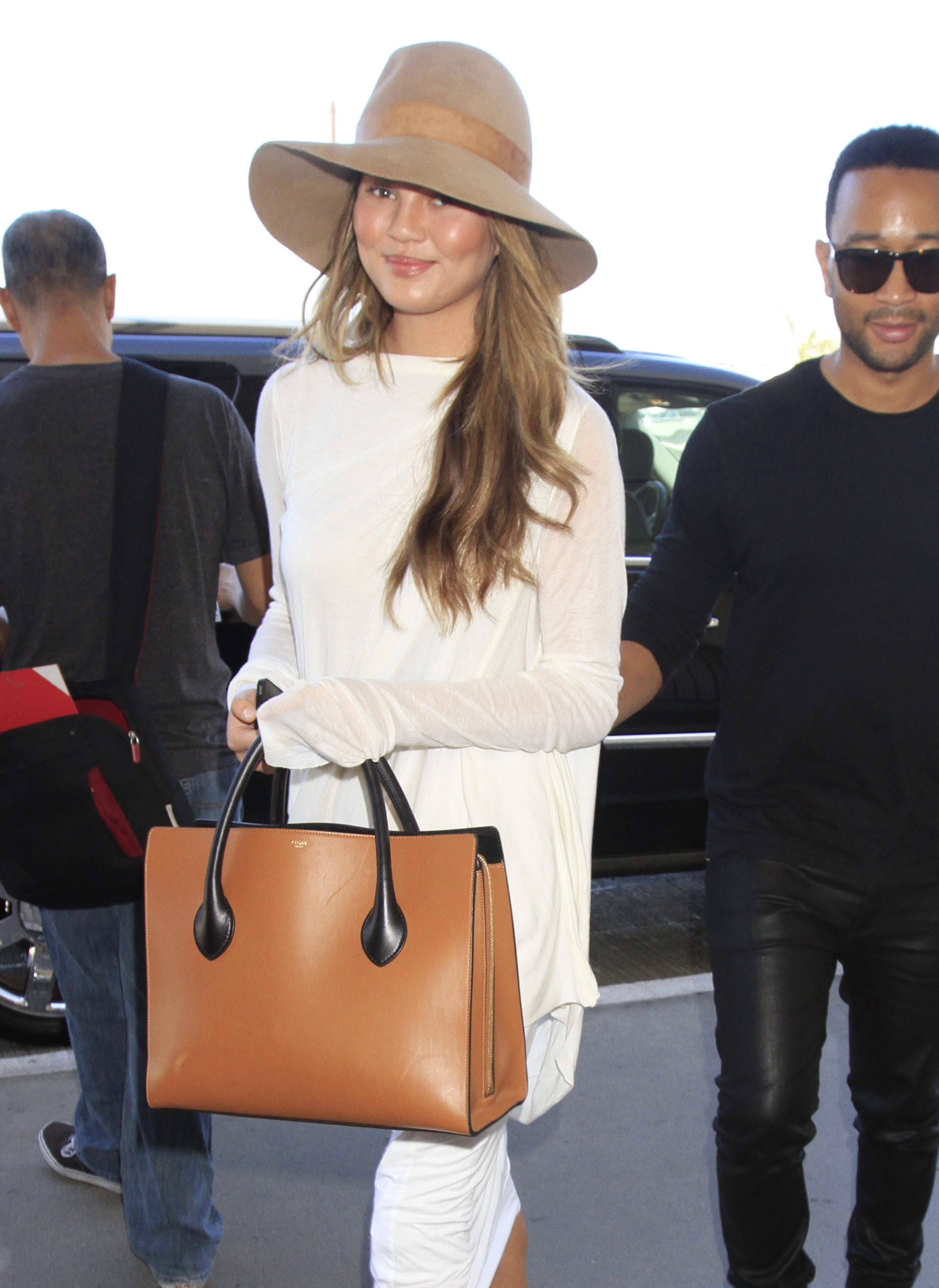 2 / 8
Elsa Hosk
Céline Box Bag
Swedish model Elsa Hosk prefers a cherry red Celine Box Bag, which has always been one of my favorites. Carrot smoothies? Not so much.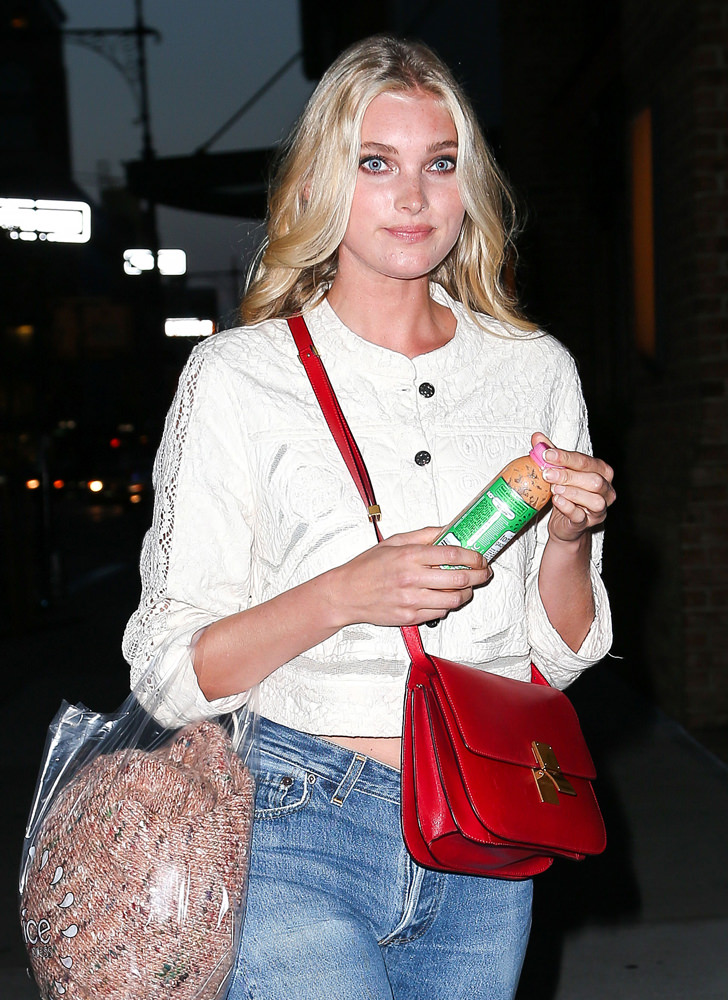 3 / 8
Jessica Chastain
Saint Laurent Monogramme University Flap Bag
$1,990 via SSENSE
Jessica Chastain isn't a runway model, but she IS the current Vogue cover girl, and she's on the Saint Laurent bandwagon with everyone else.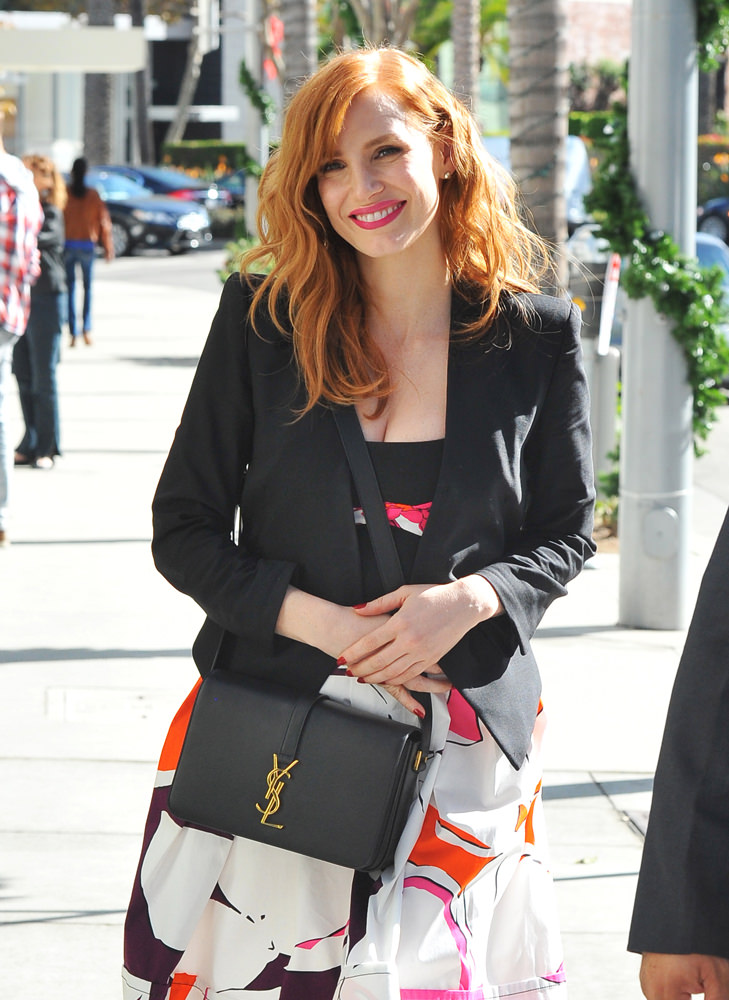 4 / 8
Kate Upton
Céline Luggage Tote
Kate Upton has an undying affection for her large stash of Luggage Totes. We do occasionally see her carrying something else, but more often than not, she opts for a Céline Luggage Tote. She's especially partial to the croc ones.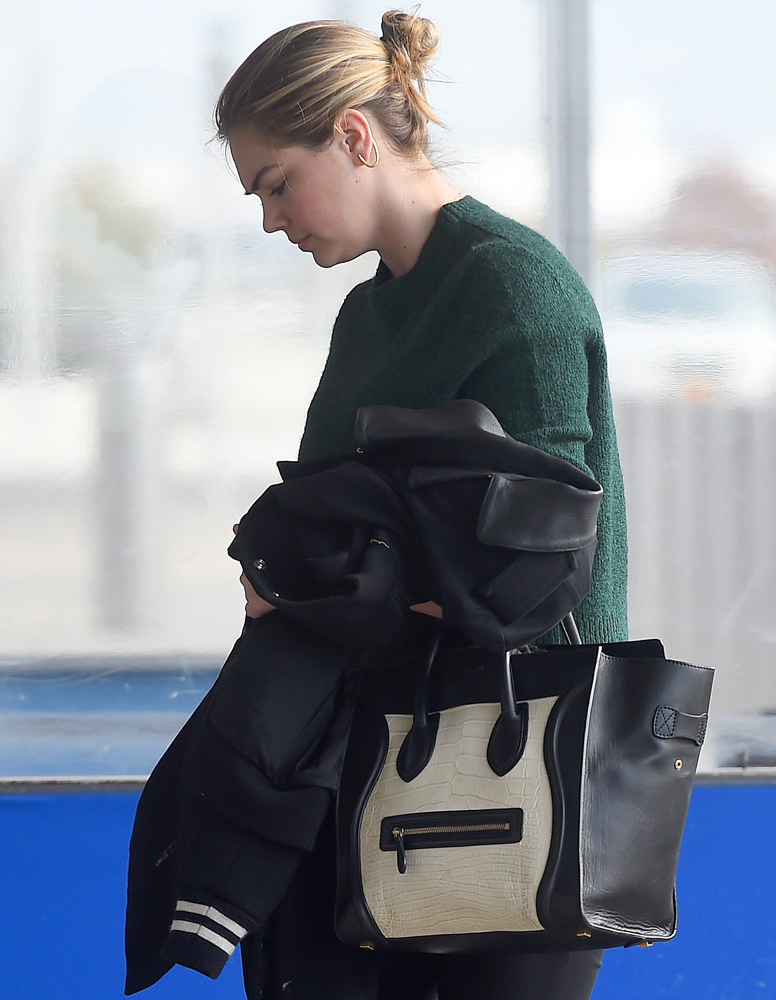 5 / 8
Kendall Jenner
Céline Nano Luggage Tote
Kendall Jenner is particularly fond of this little black Nano, which we also saw her carrying during NYFW several months ago. (That's like 5 years ago in model time.)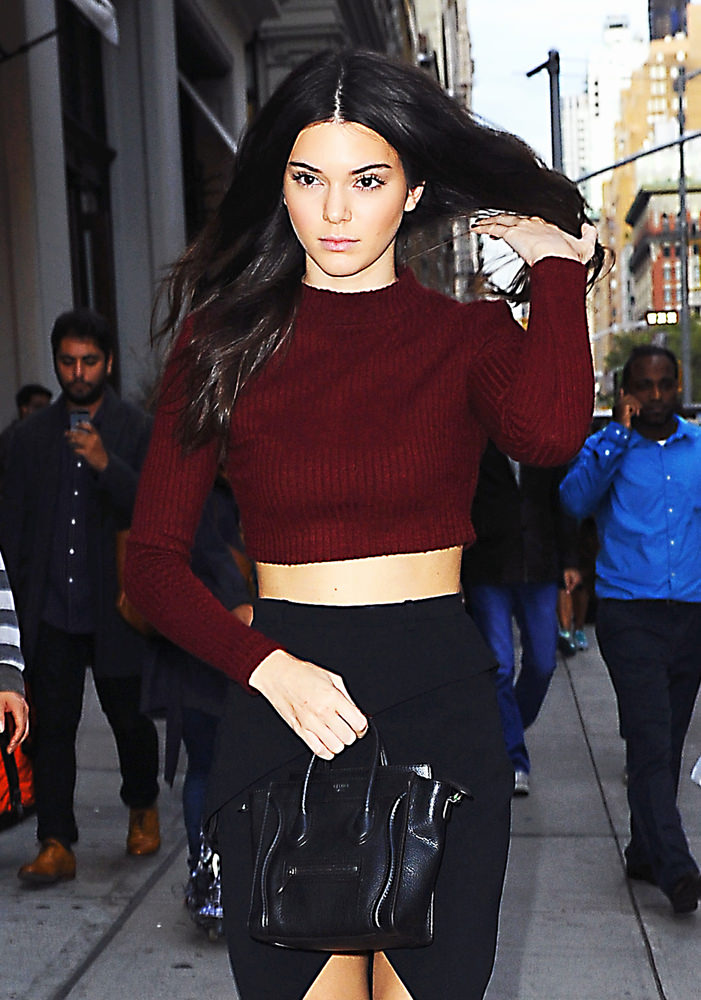 6 / 8
Miranda wisely chose this navy blue bag to accent her exceedingly matchy-matchy navy blue designer ensemble. I like the Saint Laurent Classic Duffel, because it somehow manages to communicate class and affluence in the same way that women did throughout most of recorded history of Western civilization: by being really portly.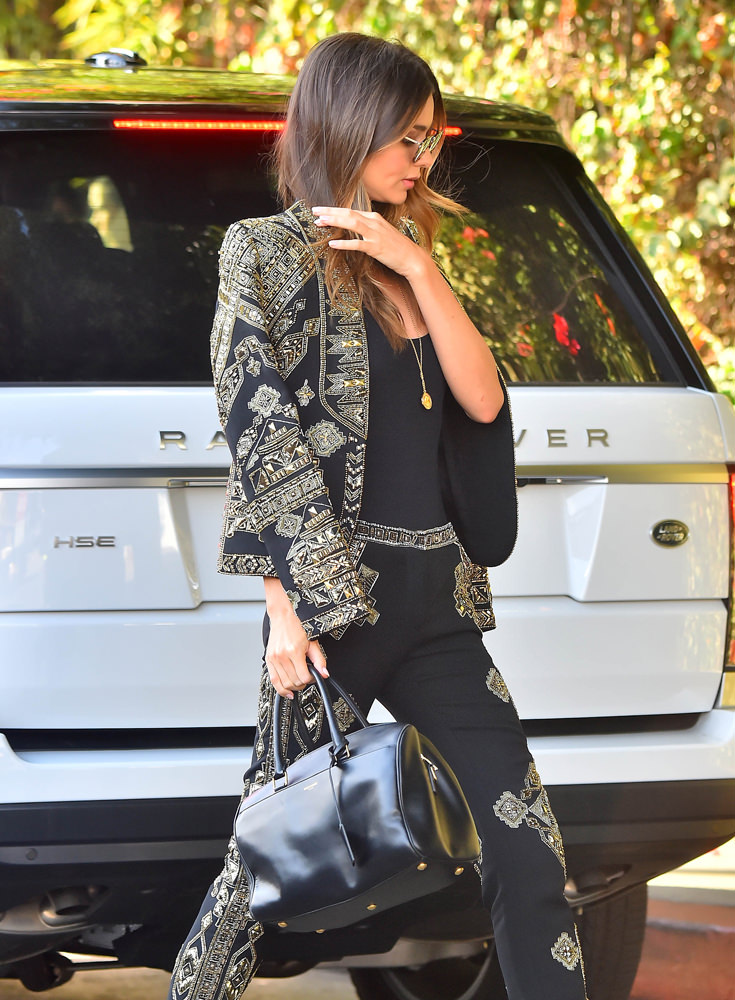 7 / 8
Nina Agdal
Céline Nano Luggage Tote
Danish model Nina Agdal was recently spotted at Miami Beach, enjoying the eternally warm weather with her own Nano in tow. On an unrelated note: were button flys ever meant to be functional? And does it matter when you're a model? (Answer: Probably not, and no.)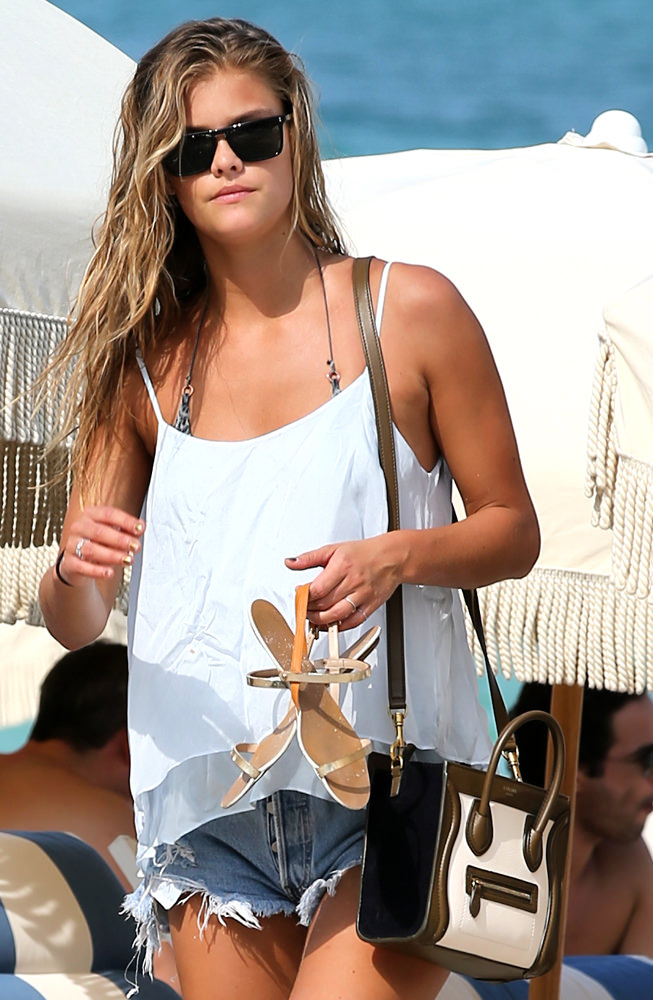 8 / 8
Rosie Huntington-Whiteley
Saint Laurent Sac de Jour Tote
$3,290 via Net-a-Porter
Another day, another pic of Rosie Huntington-Whiteley looking flawless at the airport and carrying a Sac de Jour. Her life just seems so boring sometimes.