As celebrity fashion endorsements go, Jennifer Lawrence's partnership with Dior is one of Hollywood's most high-profile; the French brand got in on the ground floor, so to speak, and it has dressed Jennifer for nearly every high-profile occasion in her meteoric rise to the A List. She's also the face of the Be Dior handbag line, but with Raf Simons out as creative director and 2016 the last year of her current, $15 million Dior contract, we noticed the Hunger Games star has been carrying Valentino almost exclusively for the past two months.
The details of Jennifer's Dior contract are private, but based on our survey of her handbag history, it seems like regular use of the brand's bags in her personal time wasn't one of its stipulations. In addition to that, Jennifer's never seemed like much of a bag lover; the things she carries are often relatively inexpensive, and paparazzi rarely catch her shopping. That's why you don't see her around here much, and it's also why we took notice of both her recent additions: a Valentino Rockstud Trapeze Tote with turquoise detail and a Valentino VaVaVoom Camo Noir Shoulder Bag, both of which she's carried repeatedly since early October.
This particular Trapeze Tote isn't yet available in stores (although you can pre-order it via Neiman Marcus for $3,675), so even though celebrities often shop just like the rest of us, it'd be relatively safe to say it's a gift from the brand. As for the VaVaVoom: that's a little harder to say. The exact piece isn't currently available, though it's been available in the past and Valentino may have plans to reissue it in the near future, which it sometimes does with popular prints or colorways. Either way, the whole thing makes me curious about any potential future interest Valentino may have in Ms. Lawrence, post-Dior.
You can check out the ways Jennifer styled her two new Valentino bags. The tote is available through Neiman Marcus for $3,675, and you can get an all-black VaVaVoom via Saks for $2,245.
1 / 7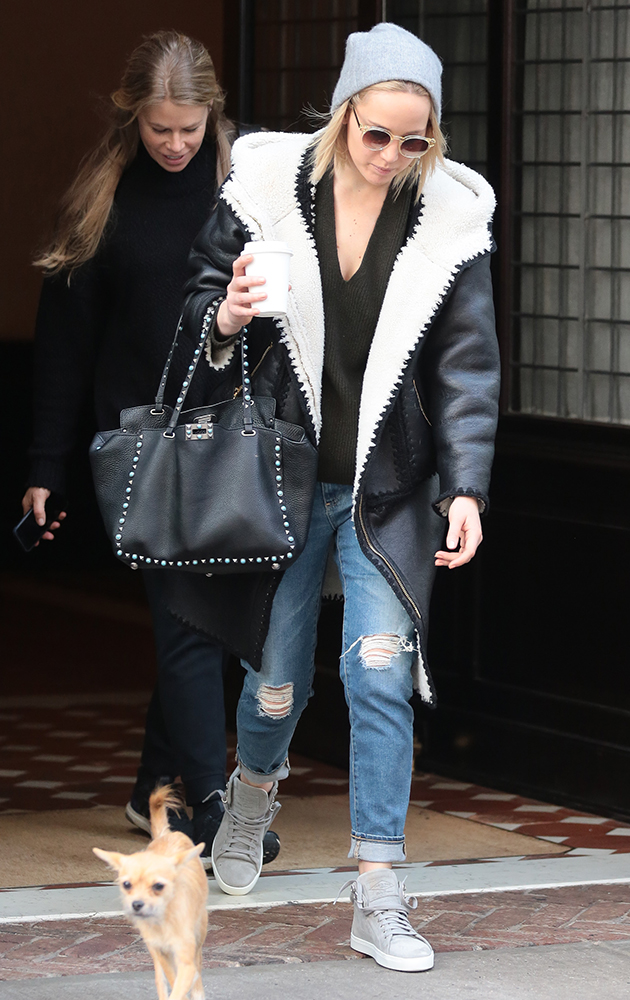 2 / 7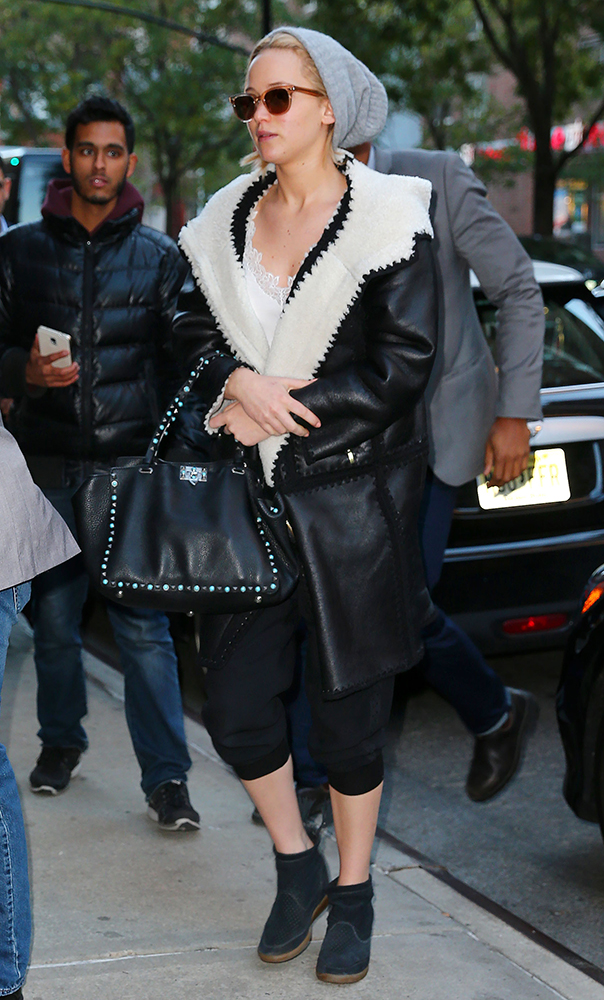 3 / 7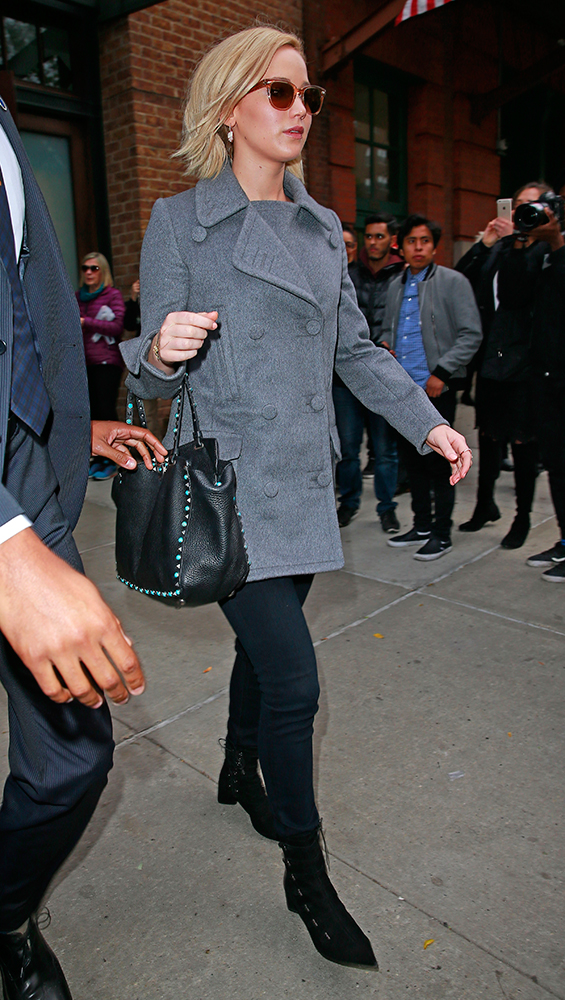 4 / 7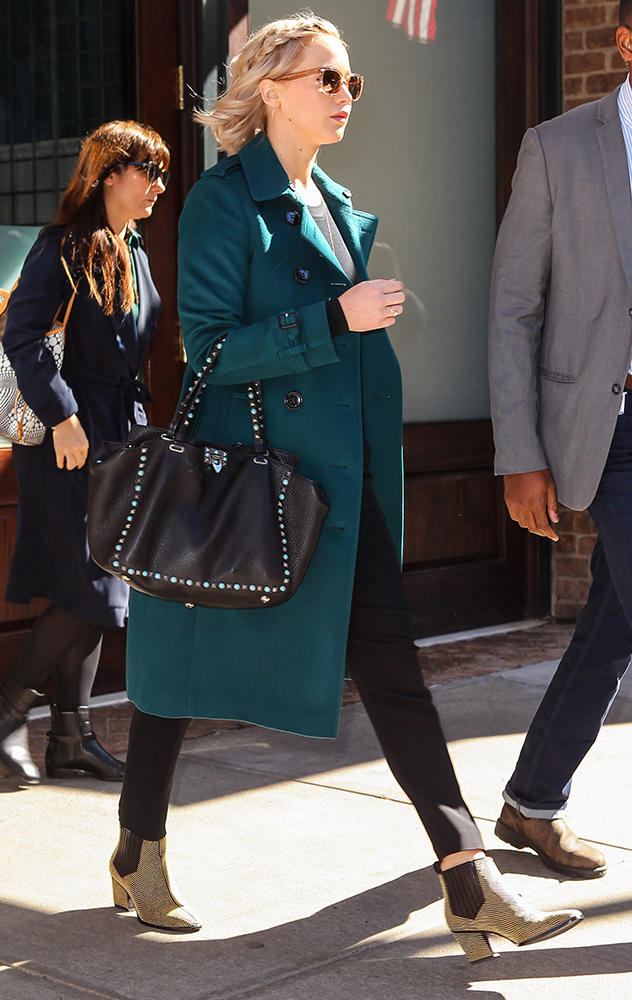 5 / 7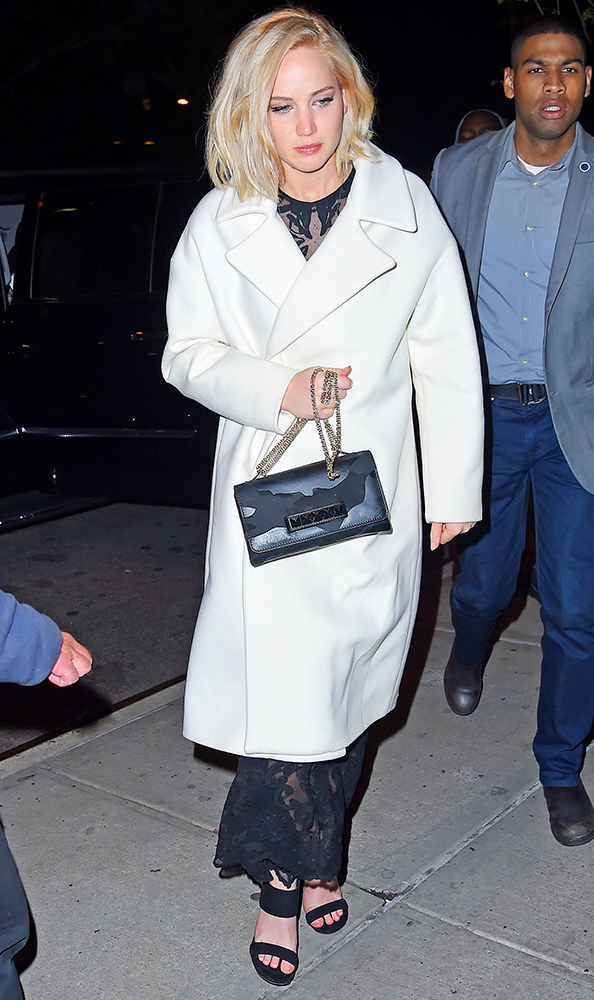 6 / 7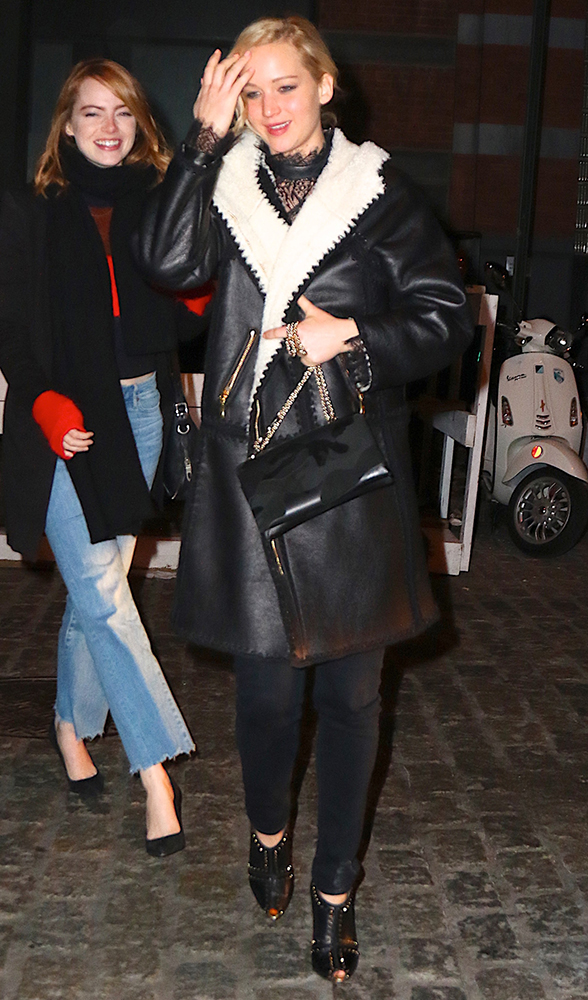 7 / 7