If you've been keeping track, it's possible you noticed that I've only covered celebrity content sparingly (and I use the term loosely here). That's for good reason. I'm neither a voracious consumer of televised content nor is my corner of internet eccentricities remotely appealing to most.
What I do tend to voraciously consume, however, is fashion. And that's how I came across Jacob Elordi's name, who, the internet tells me, starred in Netflix's The Kissing Booth before his breakout role in Euphoria (unsurprisingly, I haven't watched either).
Since his astonishing ascent to stardom (and his occasionally baffling barefoot strolls across LA), Elordi has continually been papped with a luxe purse in tow. They aren't your everyday Goyard backpacks or Prada briefcases. They aren't, much to my chagrin, super spacious (or, shall we say, ludicrously capacious) either. Rather, the actor's carry of choice is an eclectic mix of the new and the vintage, from Celine and Chanel to Burberry and Bottega (with the occasional off-the-runway Louis Vuitton thrown in for good measure).
And that's how Jacob Elordi became the king of boy-bag PR. The end. But is it really?
Men and Their Murses – a Retrospective
Come to think of it, the man-bag really isn't entirely original.
In fact, way back from our days as hunter-gatherers, all throughout the Renaissance (when most items of clothing lacked pockets), it was customary for men to carry around little pouches of spices, herbs, and money. The concept was later adopted by the aristocracy into leather belt-like bags (possibly the world's first fanny packs) called swete bagges that served the dual purpose of offsetting foul odor and proclaiming status to the masses.
Onwards of the 1900s came newer styles: the sturdy briefcase, perfect for a railway commute; the bread-bag – First World War-era military rucksacks, and the school satchel, whose screen time on Raiders of the Lost Ark (1981) cemented its cult-popularity. And yet, centuries of progress came to a screeching halt in the 90s, when minimalism relegated the handbag to the arms of women almost exclusively.
Consequently, although the Y2K gave way to a more metrosexual aesthetic, the man-bag continued to be reduced to a derogatory term – Joey from Friends comes to mind – and not even the most ardent of advocates, like Jason Weir, EJ Johnson, David Beckham and Justin Theroux, could revive the reign of the man-bag.
Even in the most recent years, aside from a few boundary-pushing creative leads at Emporio Armani, Dior, Diesel, and Louis Vuitton, men's bags have, for the most part, adhered to their most conservative on the runway, despite tailoring having shifted for the better. We've seen progress, yes, but a slow one at that.
And then, a wild Jacob Elordi appears.
Jacob on the Jaunt
What, in your opinion, makes the perfect model? Conventional standards of attractiveness? Attitude? In an industry that thrives on the strength of your network to the best brands and photographers, connections? Or maybe a universal girl (or guy) next-door appeal?
Choose carefully. After all, at least as far as the runway is concerned, the clothes' personality – and not the model – must shine through! And perhaps that's where Euphoria's Nate Jacobs – or real life's Jacob Elordi – comes in. In fact, the on-screen Jacobs' machismo couldn't have been more different from the Elordi in real life, which has intrigued fans.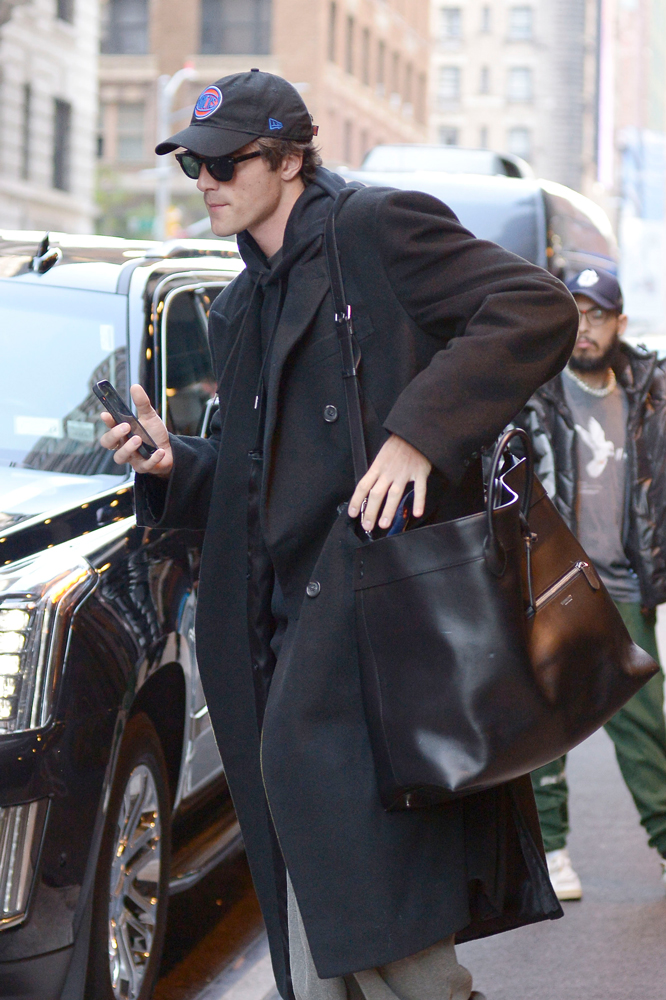 For a coffee run across the city, he prefers to pair shorts with Matthieu Blazy's hot new Andiamo bag. For promotions of his latest film, Priscilla, he slung a casual-cool vintage Chanel that had Twitter asking, "Why doesn't every man carry around a little Chanel bag?" His arsenal expands further to include maxi Celine totes and diminutive Valentinos that appear nearly comical against his gargantuan frame.
The message, however, is clear. By nonchalantly accessorizing a readily recognizable purse with the most casual outfits possible – as opposed to his highly curated Instagram counterparts – Elordi is doing high-low dressing at its best.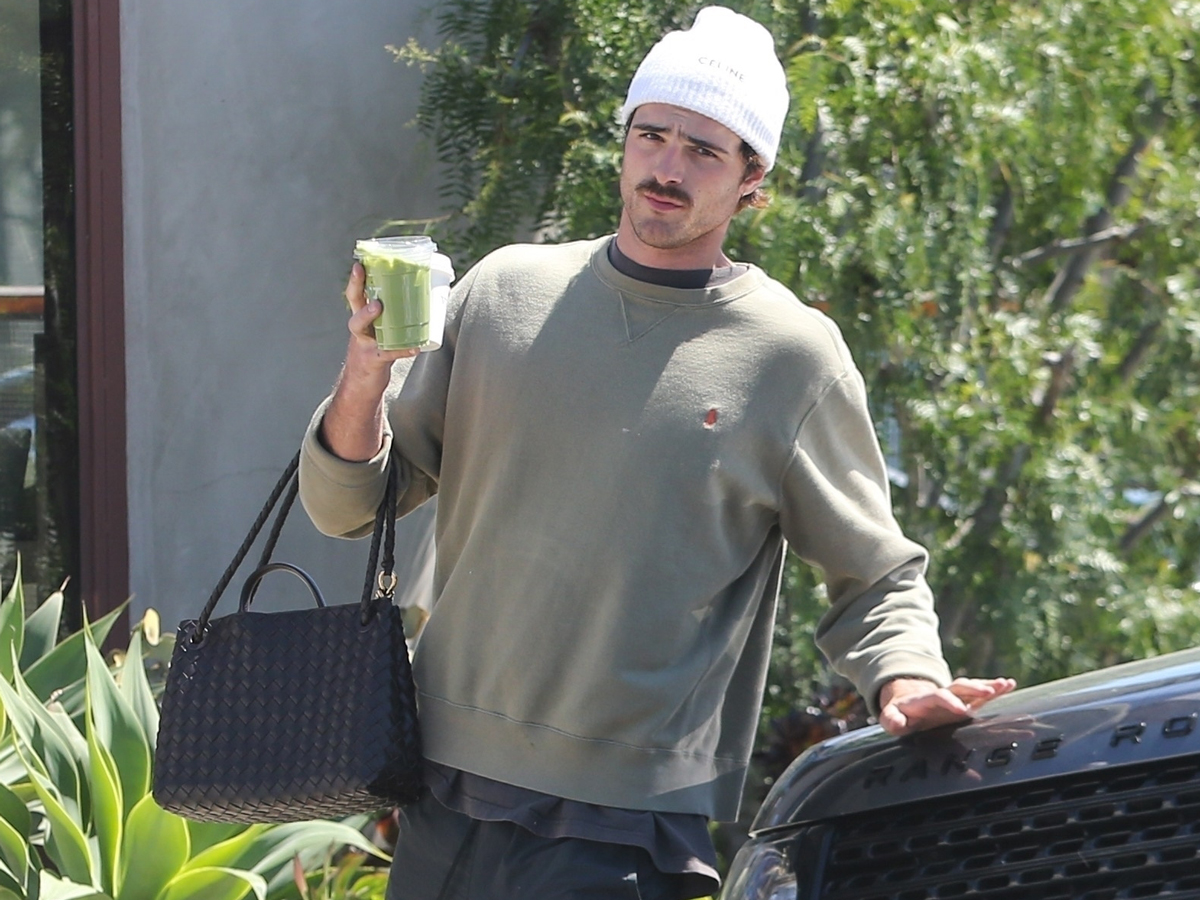 And perhaps that's why, from today's dozens of male celebrities and influencers, he has given rise to a new era of the it-boy.
The Era of the It-Boy
Eventually, this begs the question – what makes a person "it"? We've lived through an entire era of it-girls, all of whom seem to possess that indescribable je ne sais quoi that makes you want to follow her around (but not in a creepy way).
Elordi's appeal, in this regard, is somewhat universal – the conventional looks, the traditionally "masculine" way of dressing, it's all there. But pairing them with unexpected handbags – bags that, might I add, may not have been met with the same degree of aesthetic tolerance had somebody else carried them – makes us all sit up and notice.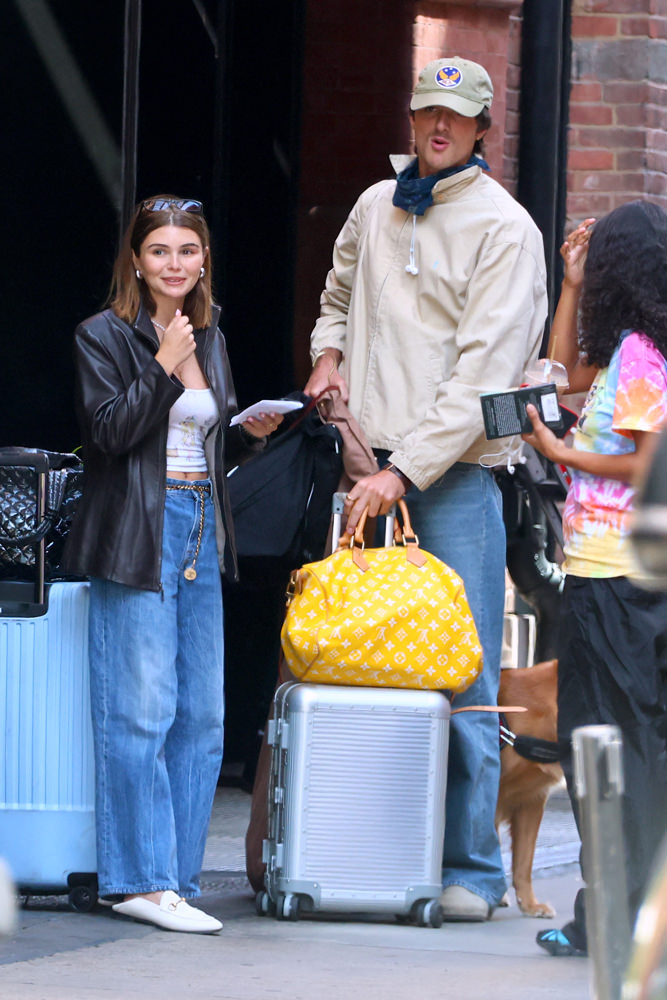 And it's perhaps the naturalness of his choices – as opposed to some artificially engineered editorial – that brings an element of self-styled magic into the equation. We're led to believe if we, too, could possess that Bottega Cassette or that Fendi Baguette, we would be able to emulate the effortlessness of his look. It's what has made the it-bag industry thrive before, and it'll probably continue to do so in the foreseeable future.
Until then, we must revel in men's fashion's newfound androgyny. The man-bag, designated until now as an instrument of pure utility, deserves to be just as much of an accessory of indulgence and ostentation as the female handbag. And I, as the purse-lover I am, can't help but rejoice. Finally, we no longer have stuff in our pockets with the weight of our worldly belongings – "attenzione, pickpocket!"
And the best part about them? As Dazed says, "you just know that Nate Jacobs would disapprove!"