Top-handles and totes reigned supreme in the celebosphere last week. Stars of all stripes also relied on their trusty, oversized designer duffels and hobos to transport their luxe goods to exotic destinations unknown. And yes, Harry Styles is in here, somewhere. A special note to anyone who stumbled on our website simply because their daily "Harry Styles" Google Alert showed up in their inbox, per usual: welcome to the world of exorbitantly priced designer handbags!
1 / 8
Rihanna
Balmain x Aurelie Bidermann Pierre Satchel
Here's RiRi in NYC, carrying a Balmain bag that had a major moment back in 2013 but apparently is no longer in production. Sad times for all, but most of all for Balmain, who definitely would've seen a Rihanna-related sales spike.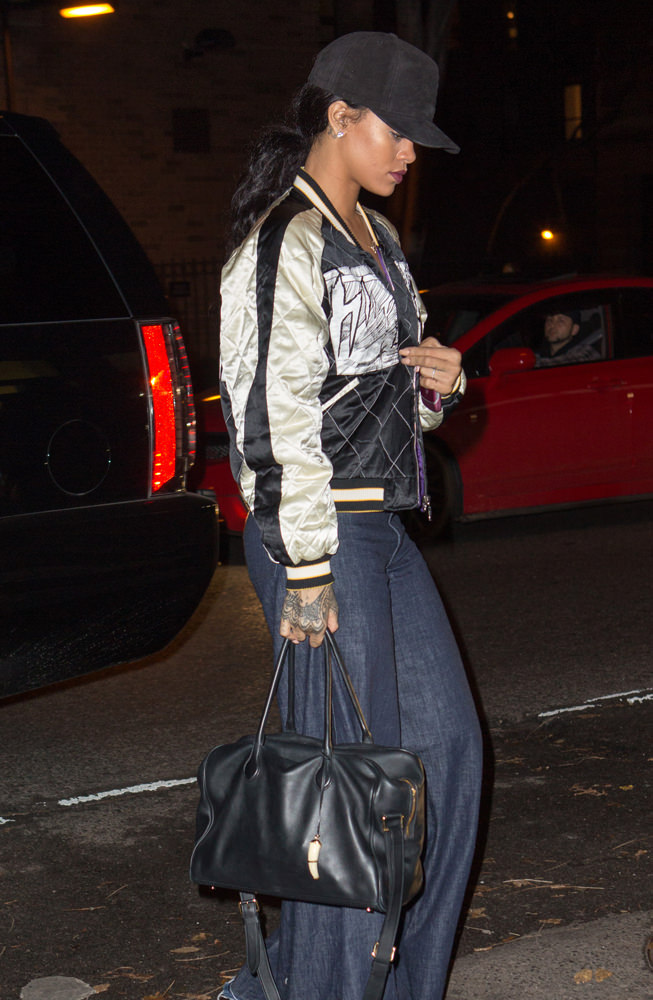 2 / 8
Emmy Rossum
Bally Sommet Satchel
$1,795 via Bally
Emmy Rossum's cheery red top handle tote from Bally, however, is still very much available, and at a price point that I don't hate.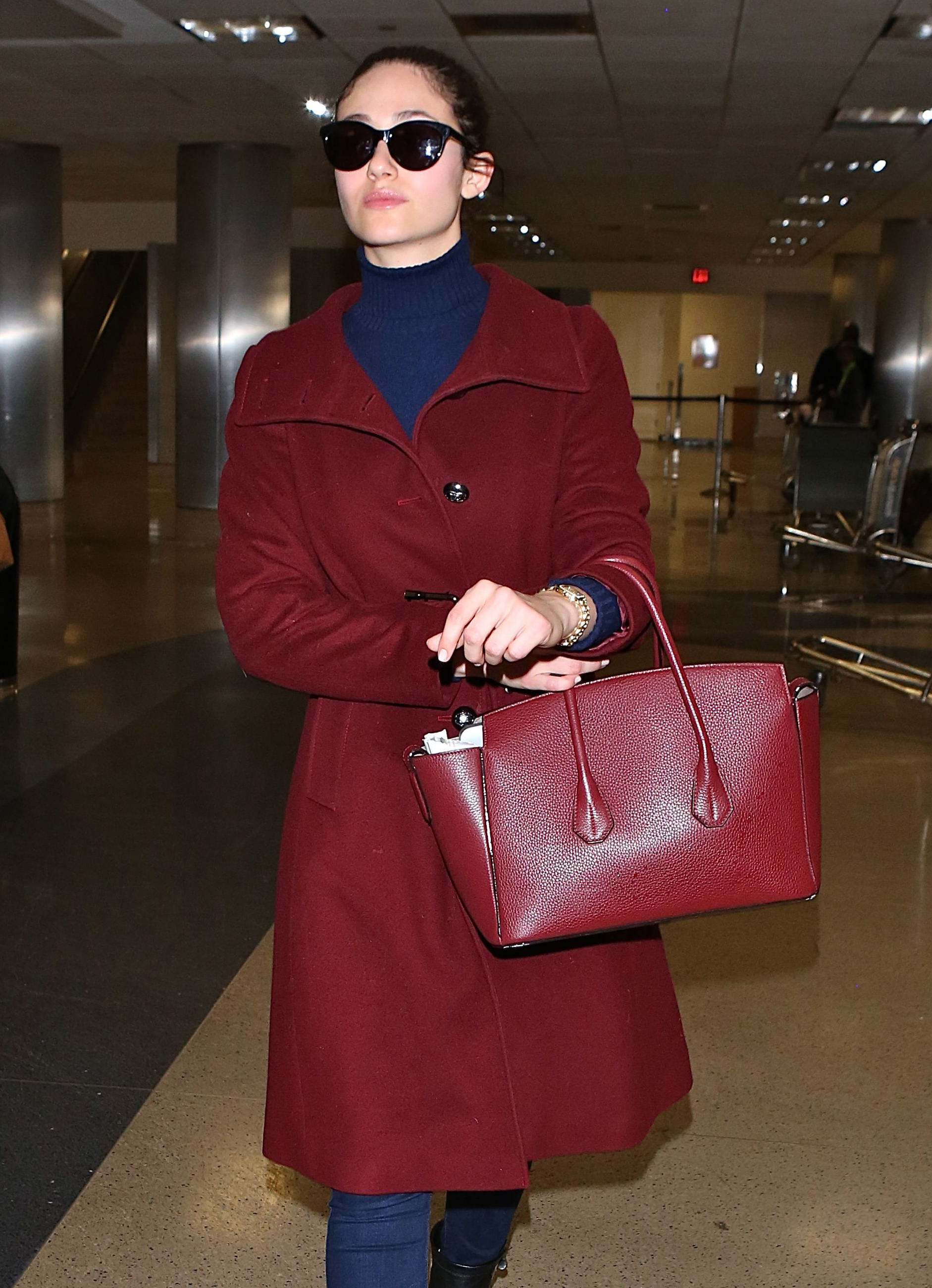 3 / 8
Miranda Kerr
Hermès Birkin
Supermodel/superhuman Miranda Kerr was recently spotted carrying a black Hermès Birkin in Manhattan. The only surprise here is how poorly that Birkin holds up to flash photography.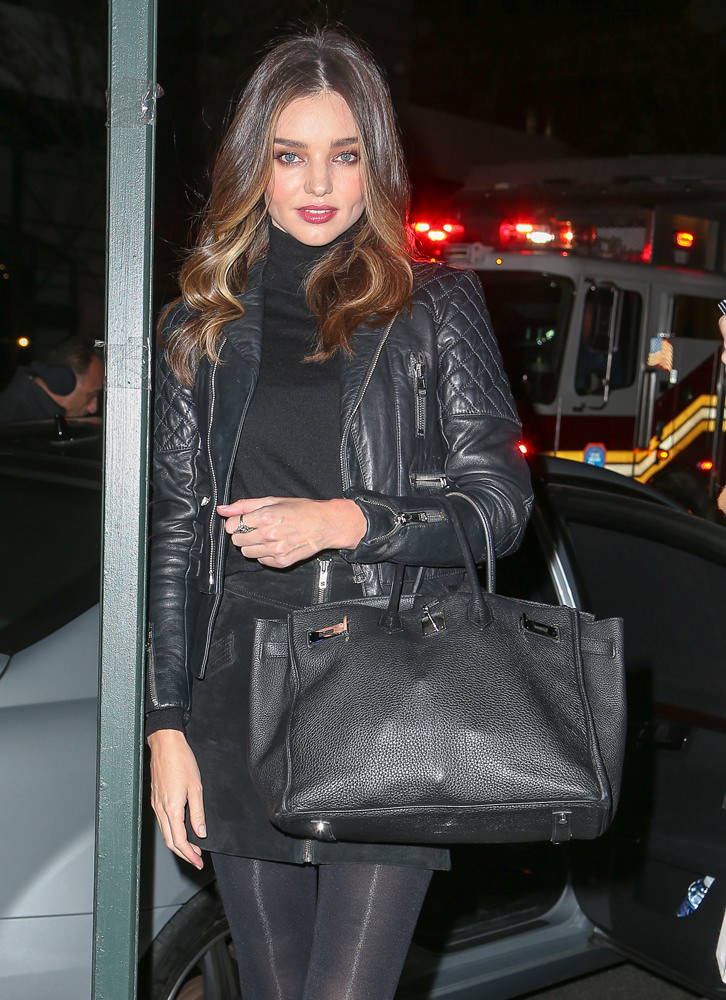 4 / 8
Melanie Chisholm
3.1 Phillip Lim Pashli Bag
$975 via Saks
This is exactly the kind of gorgeous, oversized bag I LOVE, but must absolutely avoid at all costs, lest my entire life turns into a giant designer sack of old grocery receipts. One Direction fans: Melanie Chisholm is better known to the universe at large as Mel C, and she was/is a Spice Girl. GIRL POWER FOREVER.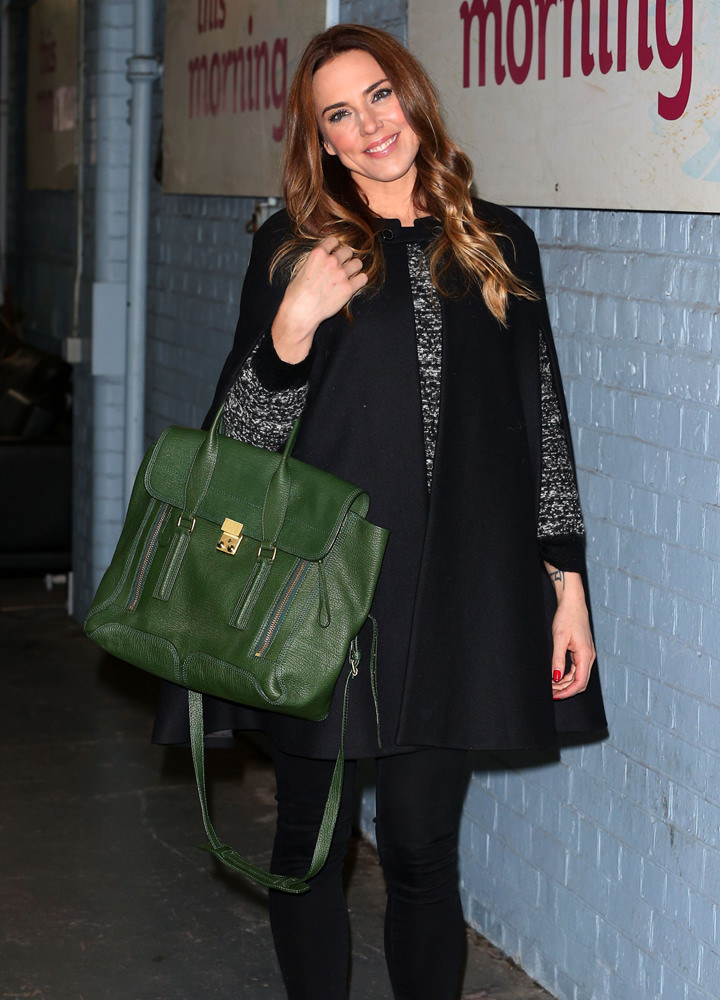 5 / 8
Kesha
Dolce & Gabbana Embroidered Sicily Bag
$2,895 via Barneys
This is an exceptionally frilly and feminine look and bag choice for Kesha, who seems to be toning it down a little this year. Kesha, I have to confess, I really miss Ke$ha. I miss the excessive glittery eyeshadow and the spandex everything.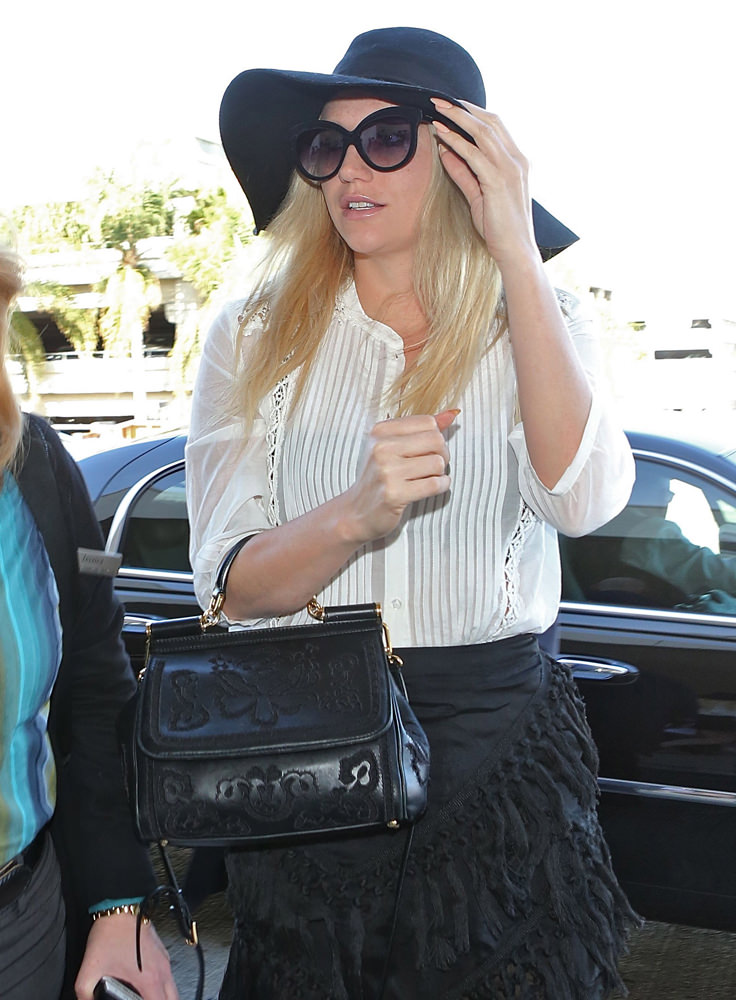 6 / 8
There's nothing I love more than a good man bag. That bright gold hardware might be a bit too flashy for some menfolk, but not for One D's Harry Styles. I particularly like how his tats really complement this whole ensemble.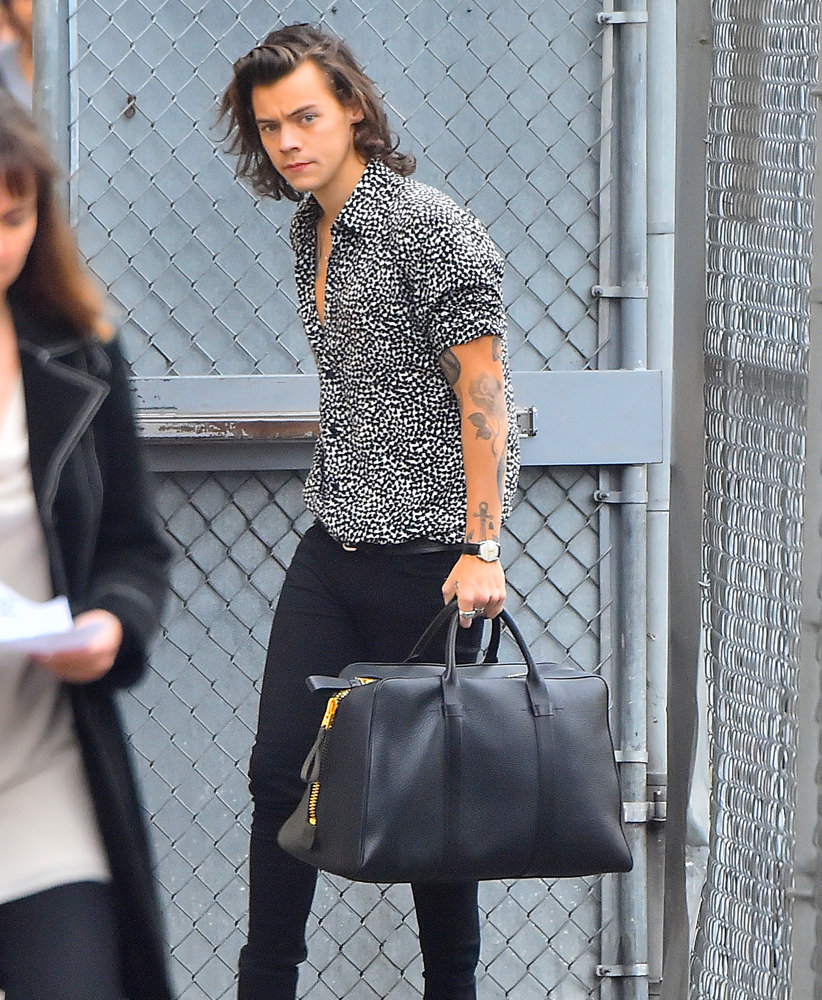 7 / 8
Kaley Cuoco Sweeting
Givenchy Nightingale Bag
$2,040 via Barneys
Kaley Cuoco Sweeting has always seemed super relatable to me, and that's probably because she is exactly this kind of extremely casual chick who walks around LA in gym shorts and tights, juggling 80 different things, with her giant Givenchy bag gaping open all the while.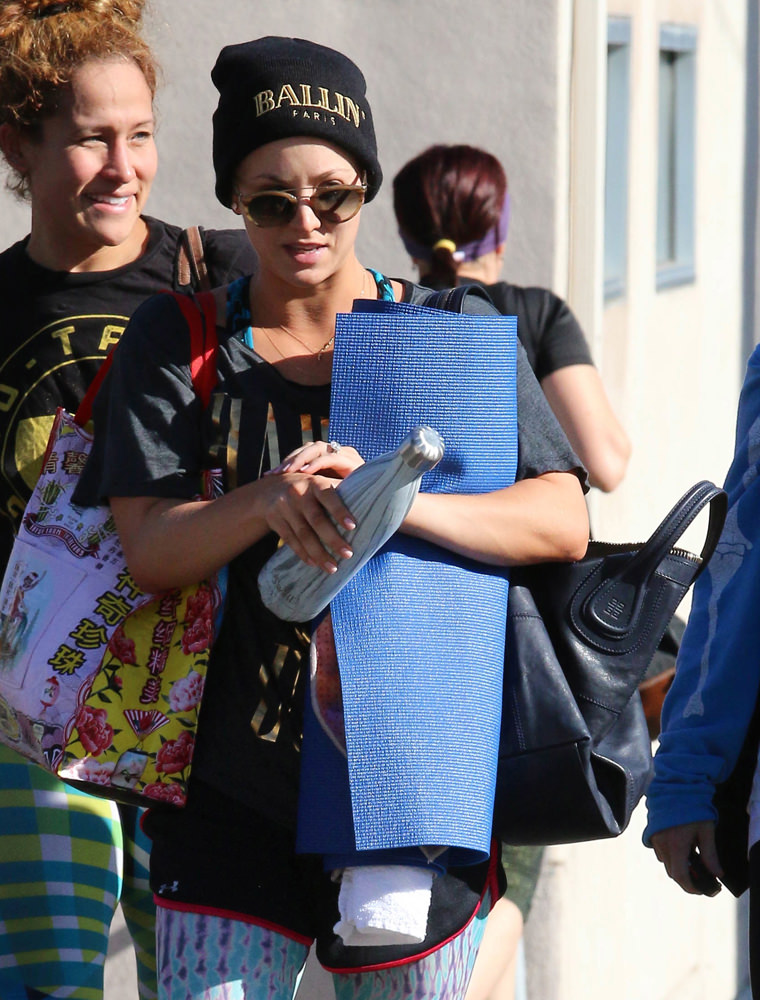 8 / 8
Jenna Dewan Tatum
Chanel Classic Flap Bag
Amanda felt it was necessary to draw your attention to the fact that yes, that is Jenna's massive, souped up monster truck in the background. One might suspect it's more Channing's souped up monster truck, but if you like your men that jacked up, it stands to reason that you'd demand more from your trucks as well. Also, nice Chanel Flap Bag!