We'll begin the new year with some solid celeb bag picks from the final days of 2014. The days following Christmas are always a blur of shopping, leftovers, air travel and, usually, more shopping. LA-based celebs did their usual laps around LAX and Fred Segal, which is pretty much always a paparazzi sure-thing, NYC-based celebs did much of the same, and still other celebs popped up in idyllic holiday hang-outs like Aspen, as they so often do this time of year.
1 / 8
Here's Swedish model Elsa Hosk, "out and about" in NYC with her Givenchy Nightingale. This bag is sold by practically every online store we love, which leads me to believe at least one of you probably got a pretty great deal on a Givenchy Nightingale during post X-mas sales. (If you are that someone, please identify yourself.)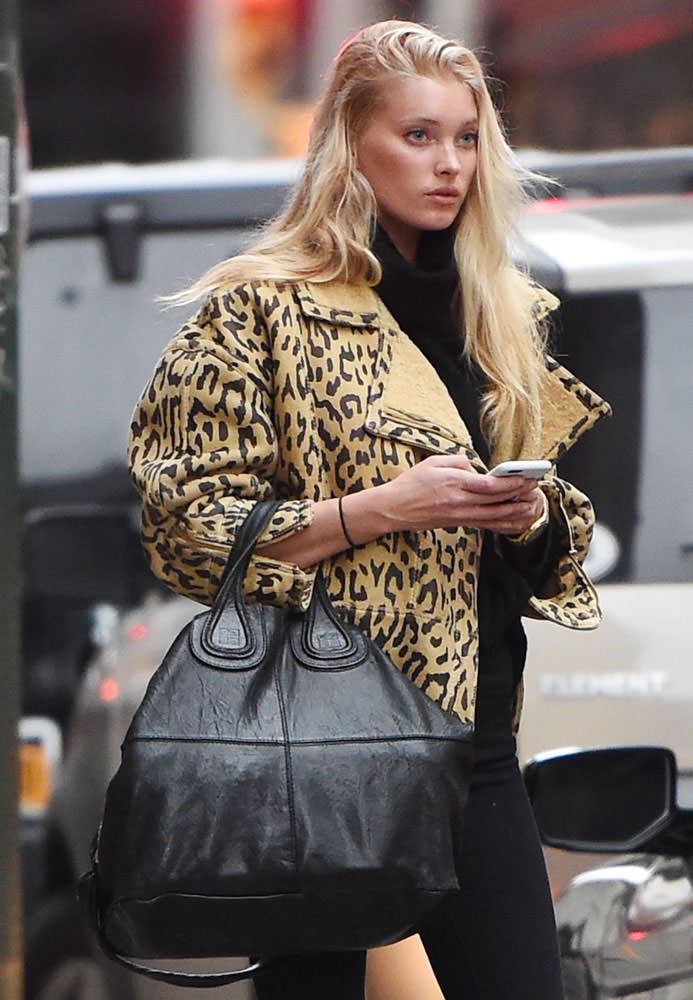 2 / 8
Emma Roberts
Paule Ka East-West Tote
Actress Emma Roberts recently did a little shopping at Fred Segal in Hollywood while carrying a bag from Paule Ka, a French brand which is just venturing in to the handbag department. Suffice it to say, it has our attention.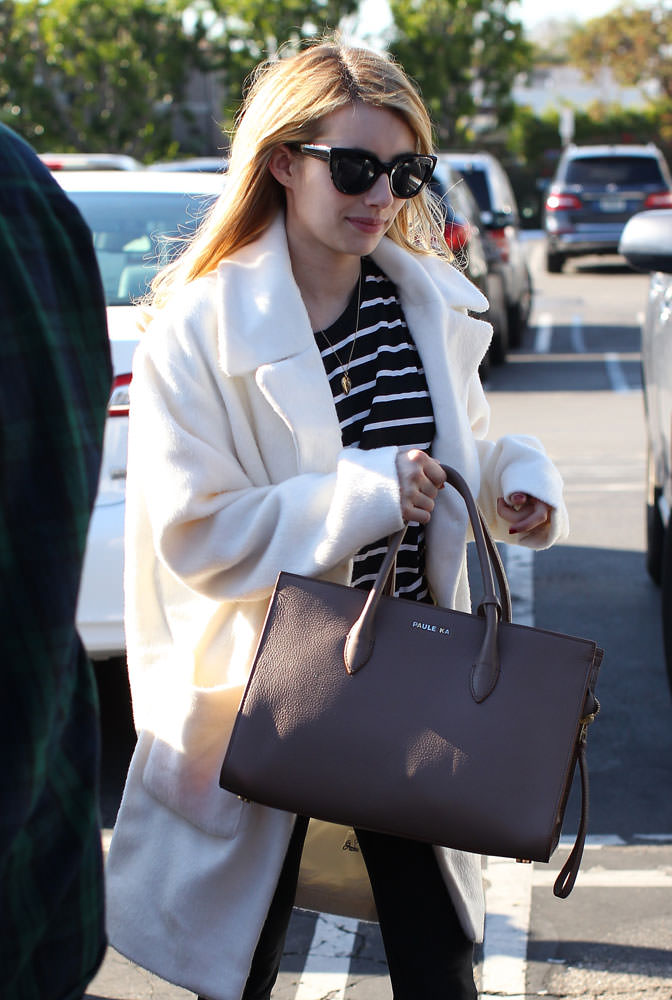 3 / 8
Emmy Rossum might as well live at LAX, she's photographed there so often. Here she is with a Christian Louboutin Farida, which she's had for a few years. (Here she is carrying it back in 2013.)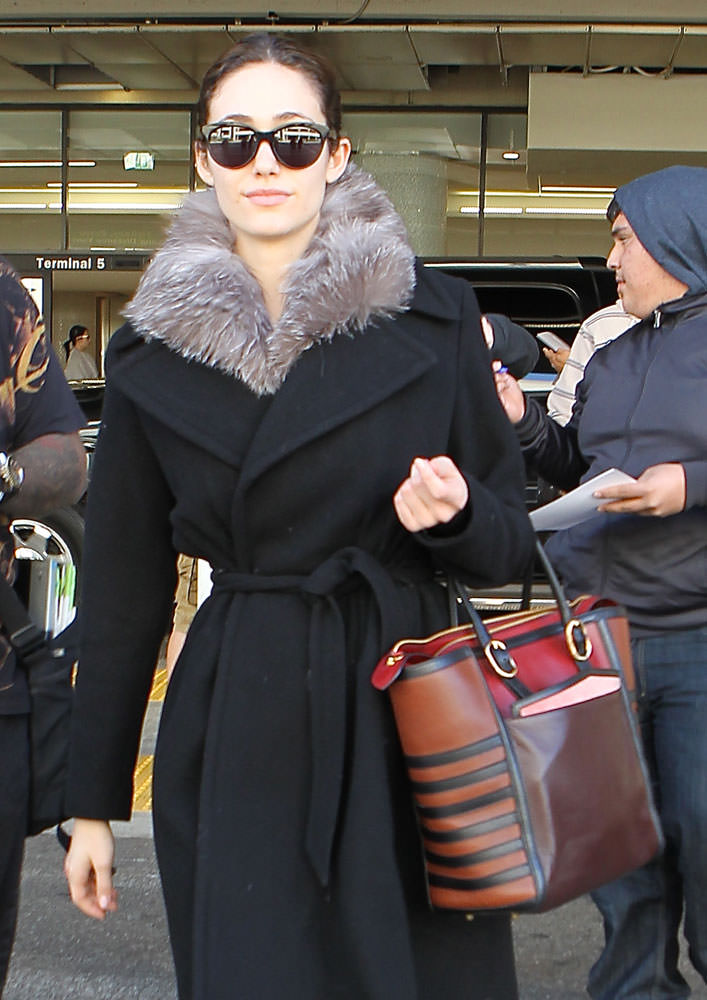 4 / 8
Gigi Hadid
Saint Laurent Croc-Embossed Sac de Jour Bag
$2,850 via Barneys
Also spotted at LAX : model/TV personality Gigi Hadid and her Australian pop singer boyfriend Cody Simpson. (If you were previously unaware that either of these people existed, then we're in the same camp.) Gigi is carrying a gorgeous black croc-embossed Sac de Jour, accessorized with a Fendi bag bug.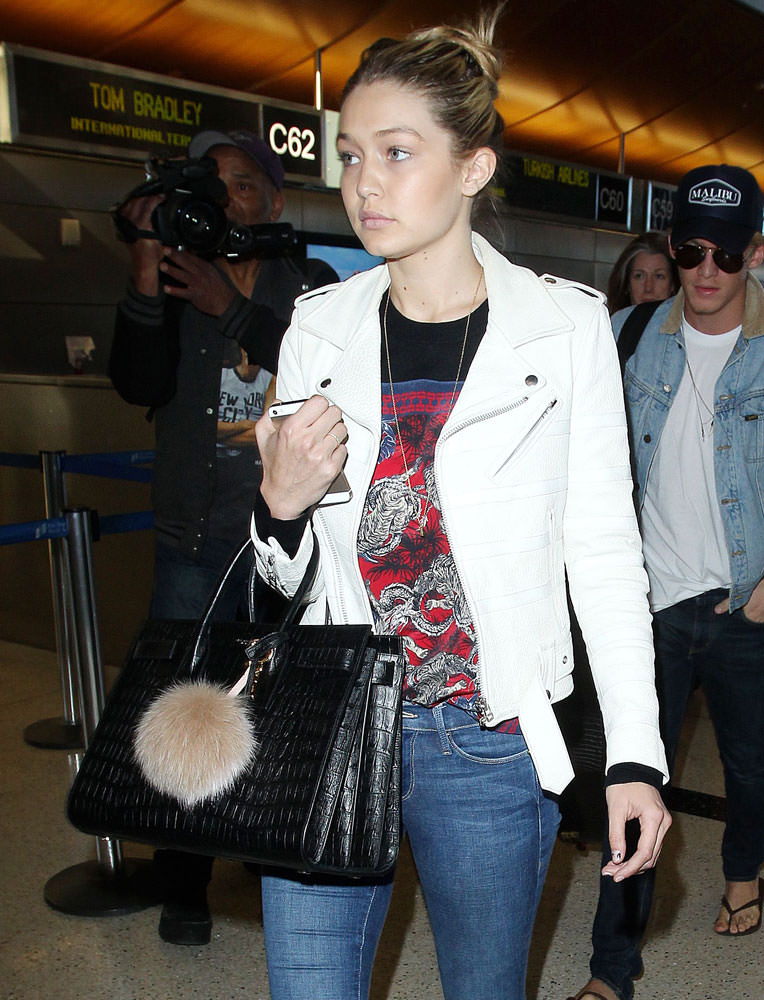 5 / 8
Hilary Duff
Chanel Classic Flap Bag
Here's Hilary Duff, carrying her bag of choice, a Chanel Flap Bag. Hilary owns an absurd amount of Chanel Flap Bags, and Chanel bags of every ilk, and we have more photographic evidence of this than we could ever possibly process. You can peep at her full Chanel collection in "The Many Bags of Hilary Duff" and "The Many Bags of Hilary Duff, Part 2".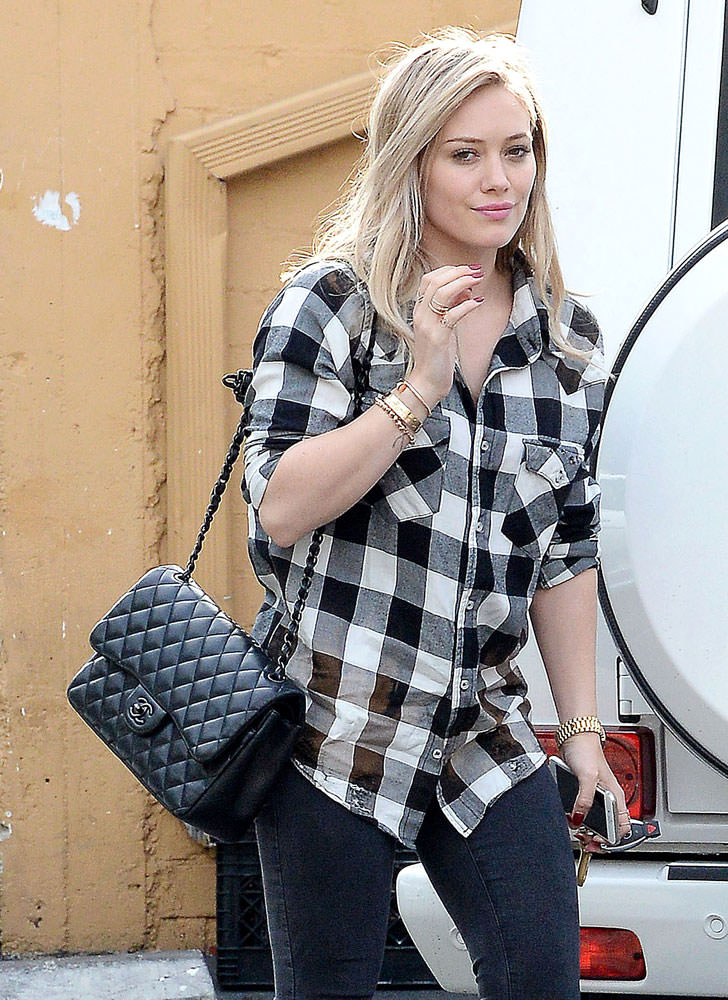 6 / 8
Lady Gaga
We suspect her ladyship's bag is vintage, but we're unsure of the make and model. It's a nice bag, but honestly, we just wanted an opportunity to showcase that adorable bulldog pup, which we assume Gaga actually owns and has not simply borrowed for the purpose of this outfit.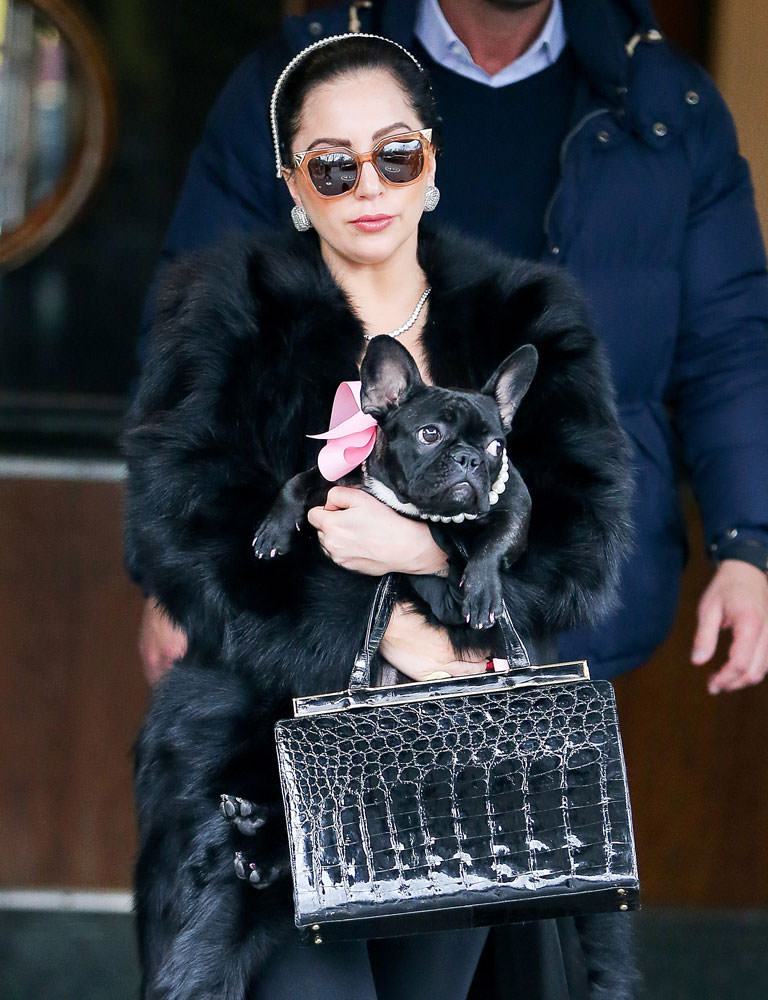 7 / 8
Mariah Carey
Louis Vuitton x Christian Louboutin Shopping Bag
Here's Mariah, stepping out of the Louis Vuitton boutique in Aspen with what appears to be a newly acquired Louis Vuitton x Christian Louboutin Shopping Bag. Don't miss that matching Louis Vuitton shawl!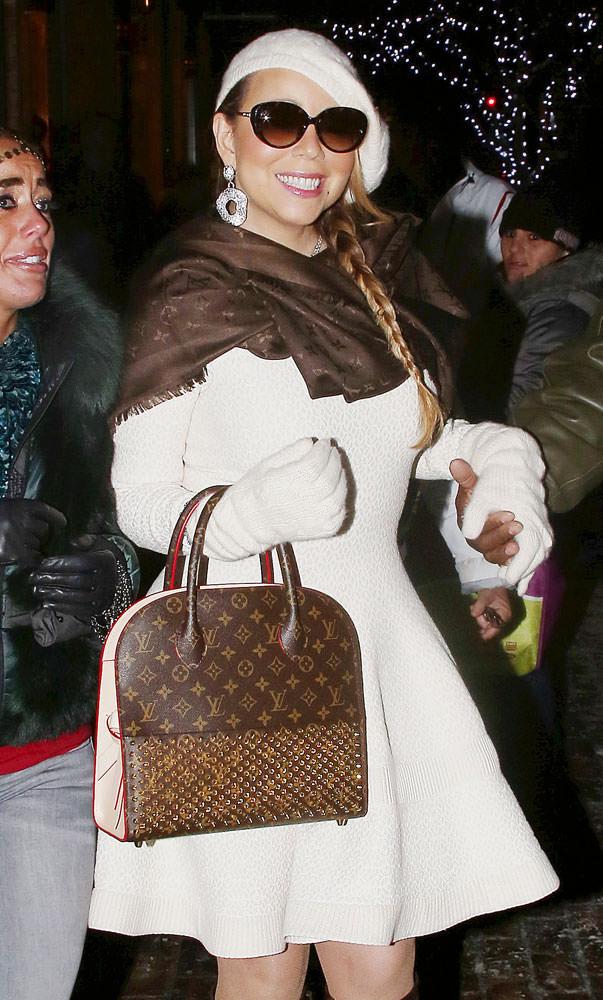 8 / 8
Selma Blair
Marc Jacobs Icognito Satchel
$2,300 via Saks
For whatever reason, Marc Jacobs remains the brand of choice for reasonable, relatable, underrated brunette actresses everywhere. The brand's handbag line has been revitalized since Marc parted ways with Louis Vuitton, and their new bags have been getting a fair bit of love from celebs lately.