I hate to utter the words "swimsuit season" before it's actually upon us, but I can't imagine any other reason why celebs are suddenly hitting the gym like it's going out of style. The sculpting and toning is kicking into overdrive, and certain celebs (who shall remain nameless) might as well live at their yoga studios, because that's the only place we ever see them. Of course, it will be lost on no one that the celeb gym rats who hit the gym the most need it the least. Have they even ever had cellulite? That wasn't immediately blasted off with lasers by a professional? I doubt it. Good bags all around though!
1 / 8
Kiernan Shipka
Kienan Shipka brought this Thom Browne Box Bag to Jimmy Kimmel to talk about part 2 of Netflix's The Chilling Adventures of Sabrina. You'll notice her shoes are also Thom Browne.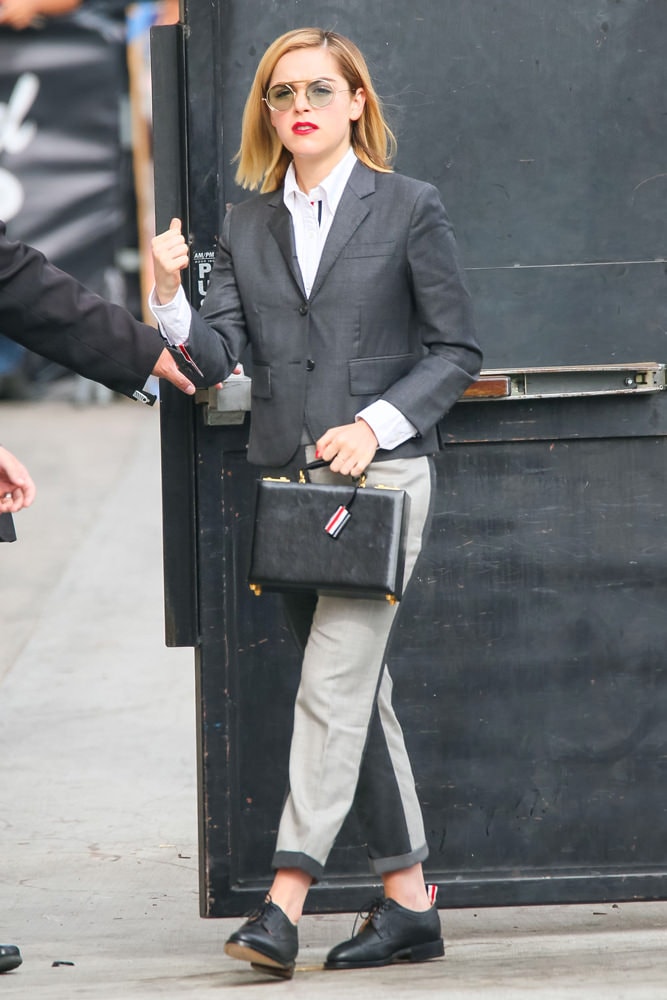 2 / 8
Molly Sims
Here's Molly Sims, running around in LA with a pale blue mystery bag. This looks a bit like certain AllSaints styles, but the details aren't quite right. Ideas?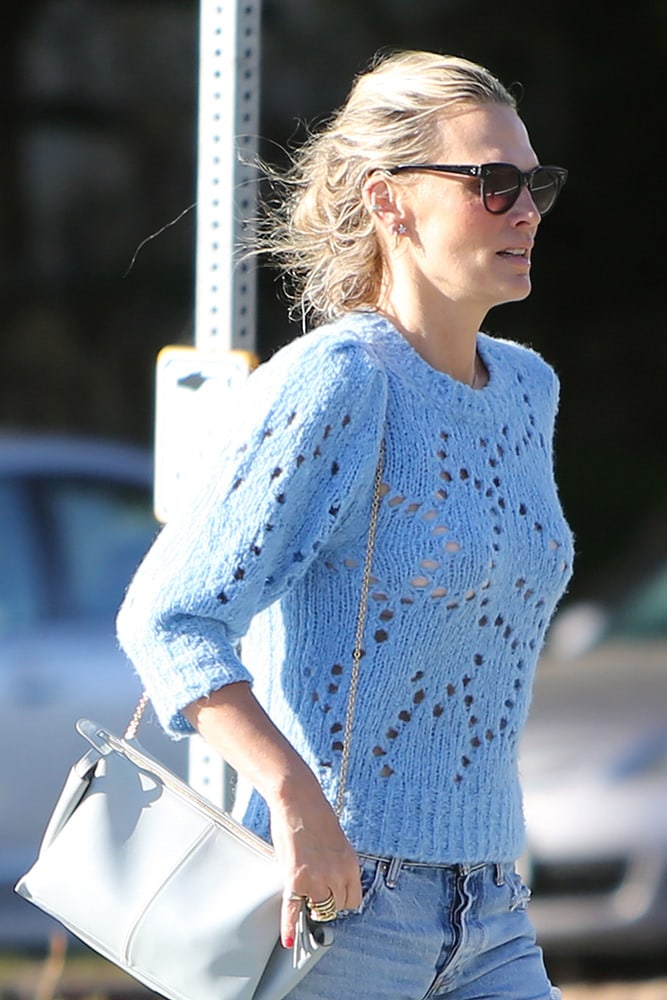 3 / 8
Cardi B
Cardi B headed back to court in NYC this weekend but made it a well documented fashion event, per usual. She's carrying a large taupe Birkin and her outfit is Christian Siriano.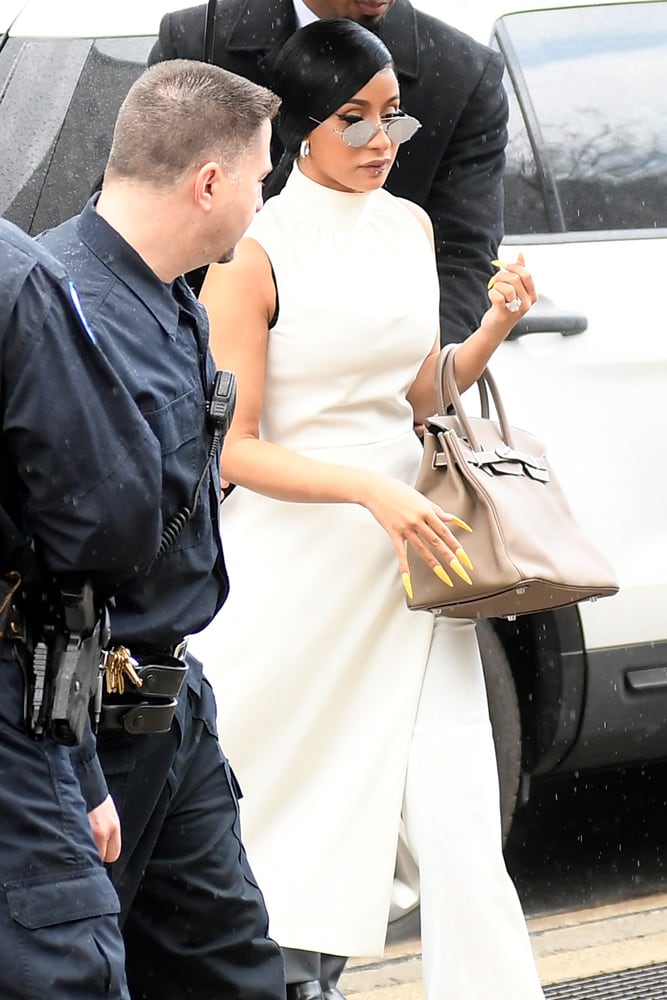 4 / 8
Delilah Hamlin
Delilah Hamlin was spotted doing a little shopping around LA with a teensy Gucci Ophidia Mini Bag. She's also wearing those giant Balenciaga Triple S Sneakers.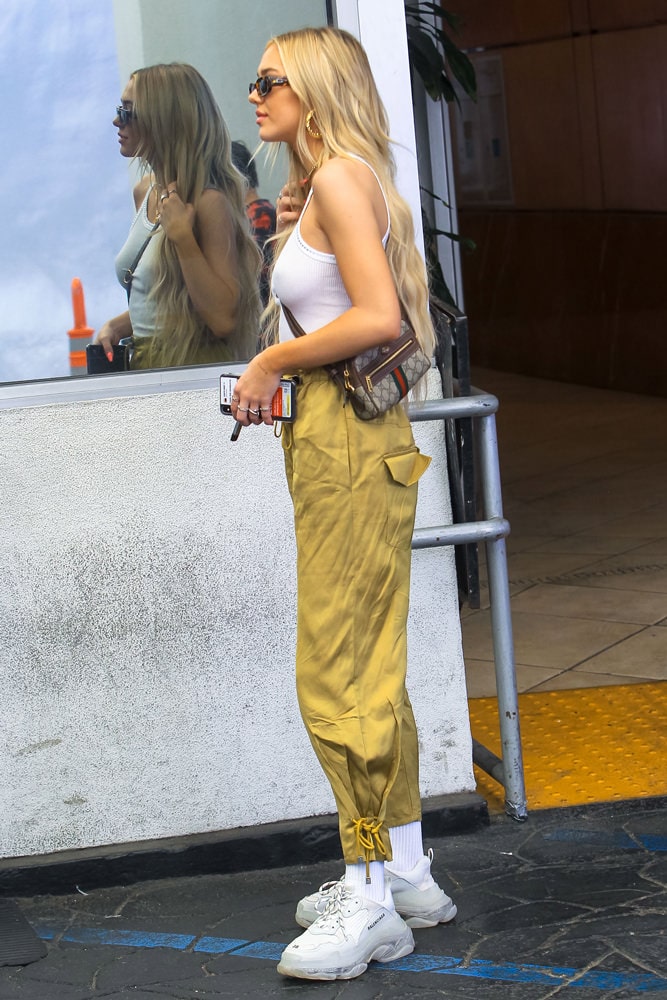 5 / 8
Madison Beer
Here's Madison Beer, carrying a Chanel Messenger Bag while on a gym date with a friend in LA. Or maybe just while wearing gym apparel with a friend in LA. One never knows.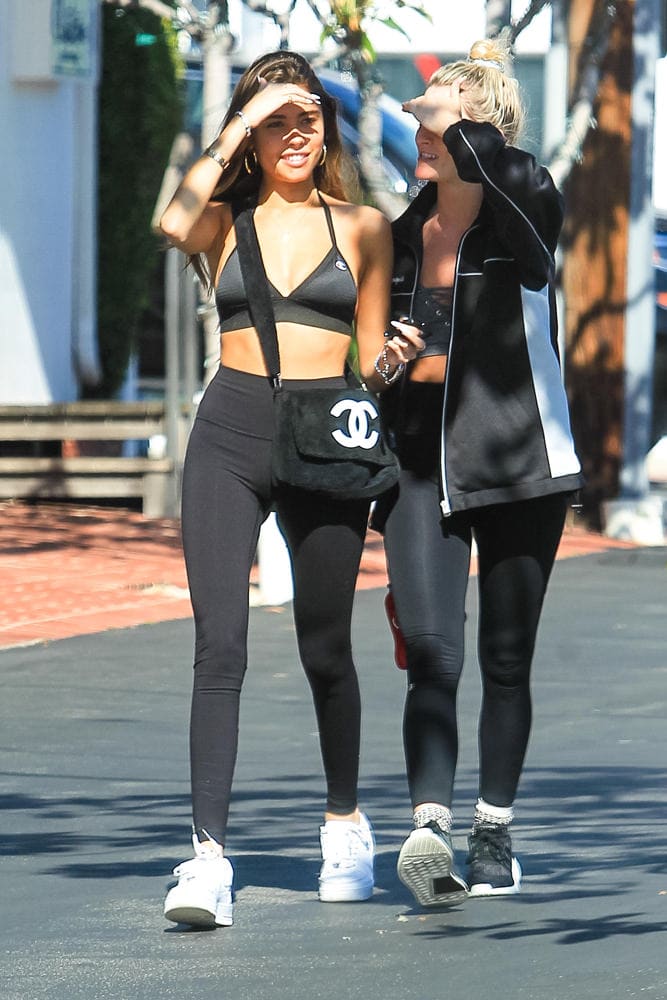 6 / 8
Moran Atias
The Village star Moran Atias enjoyed an extra cozy evening at Craig's recently. She's carrying a black Tod's D-Styling Mini Bag.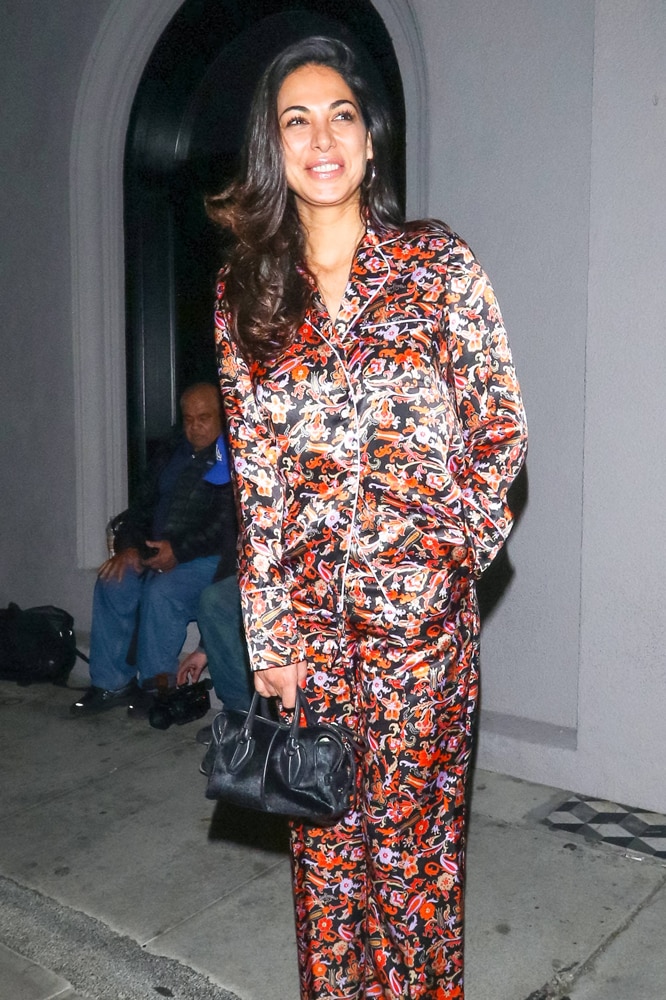 7 / 8
Lisa Rinna
Here's Delilah Hamlin's mom, Lisa Rinna, leaving a yoga class with a Louis Vuitton Bumbag. Lisa is hitting the yoga classes pretty hard these days.